Spaghetti & Broccoli Aglio E Olio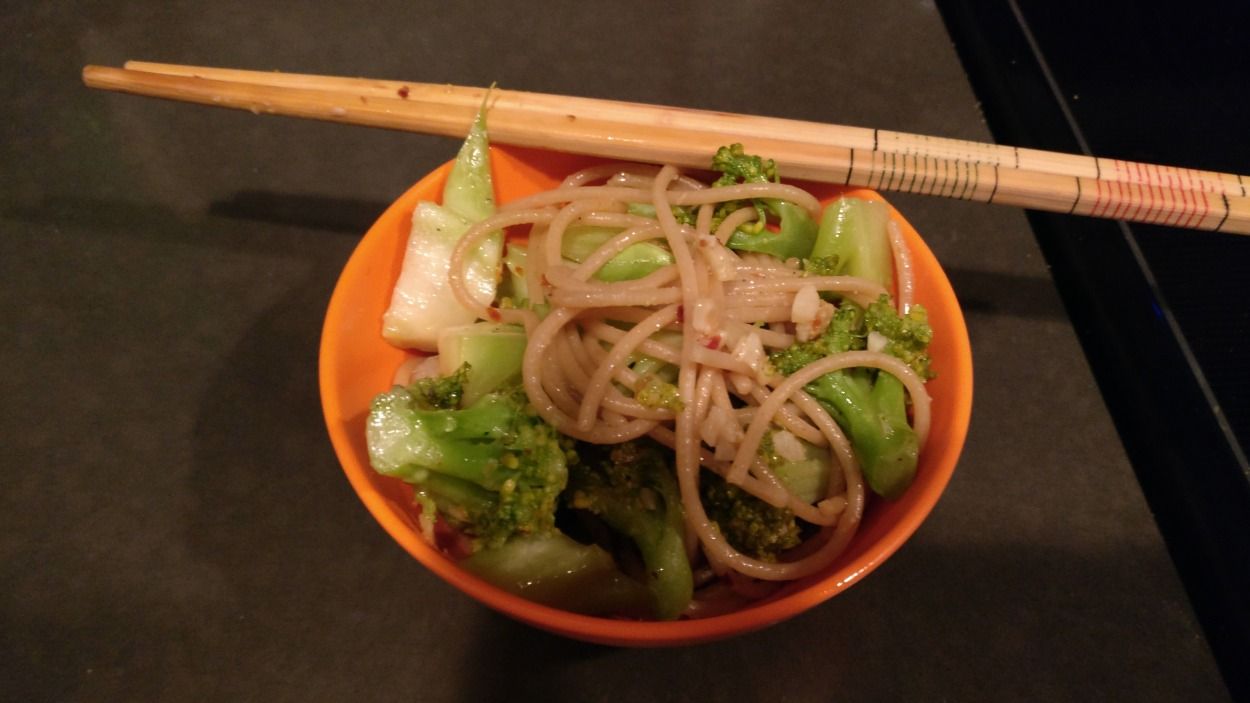 I have a blackhole stomach and pasta is so calorie-dense, so I don't eat this carby dish too often, but I figured I'd treat myself to some since my weight's been a little under anyways from a weekend of sickness and vomiting a while back. And my head of broccoli was going kinda bad in the fridge...
Plus, everything good in moderation. You should never deprive yourself of your favorite foods, but be mindful of how much and how often you have them!
---
Ingredients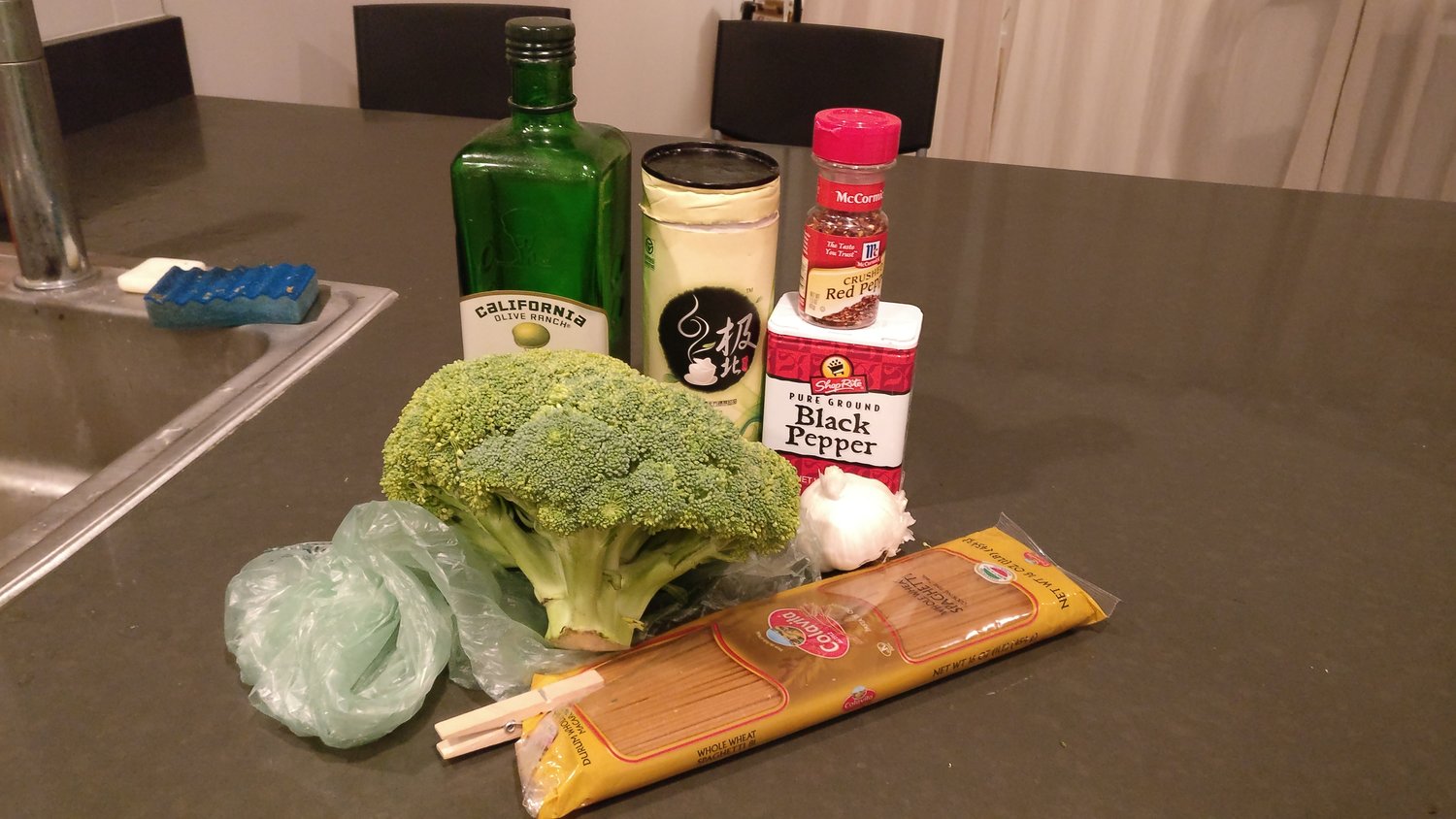 a head of broccoli
spaghetti--i'm using 3 servings
salt
pepper
six cloves of chopped garlic (or more if you're feeling wild)
crushed red pepper
enough olive oil to coat the pan and everything else going in there
Methodology
Cut the broccoli and blanch it. That means boiling a pot of water, quickly dumping the broccoli in and letting it cook for a few minutes. Your broccoli should still be a fresh, vibrant green when you remove it--place this into an ice bath to stop the cooking process.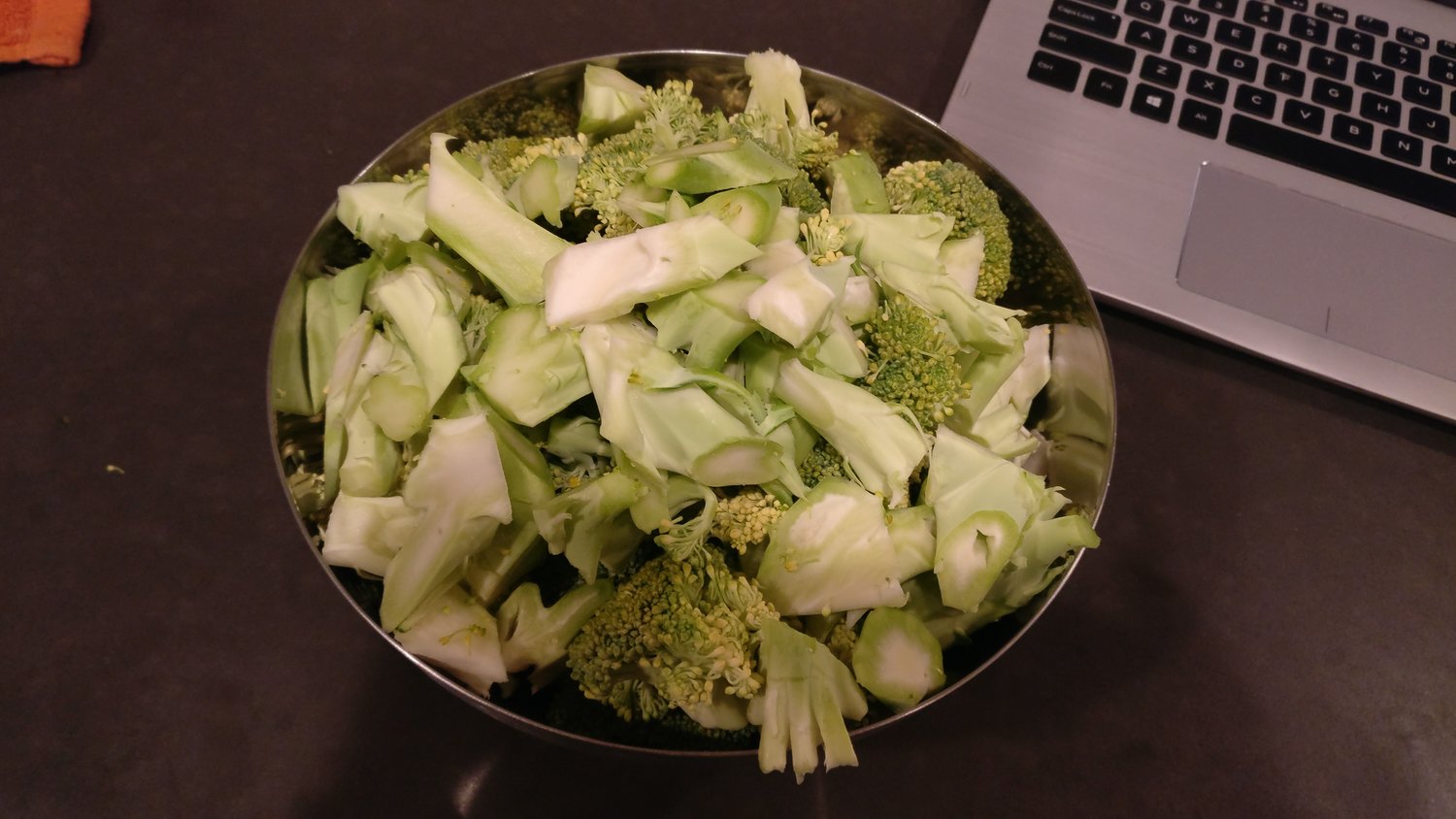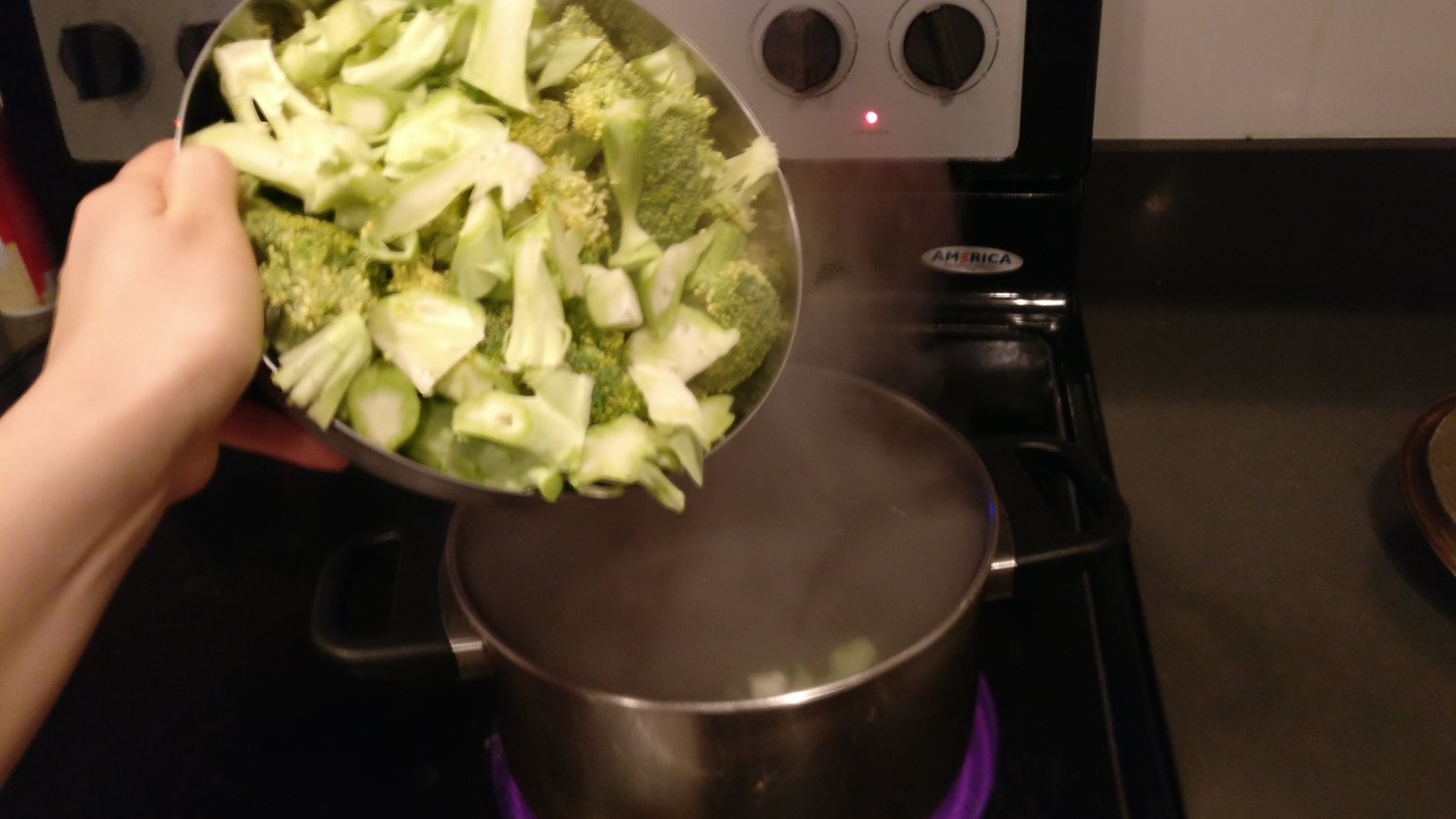 In the same pot of boiling water, add in salt and the spaghetti. There are a lot of methods for testing the done-ness of spaghetti, like tossing strands at the wall and seeing if they stick or trying a piece every few minutes, but the best way to know when your pasta is done is very simple. Just cook it according to the package instructions.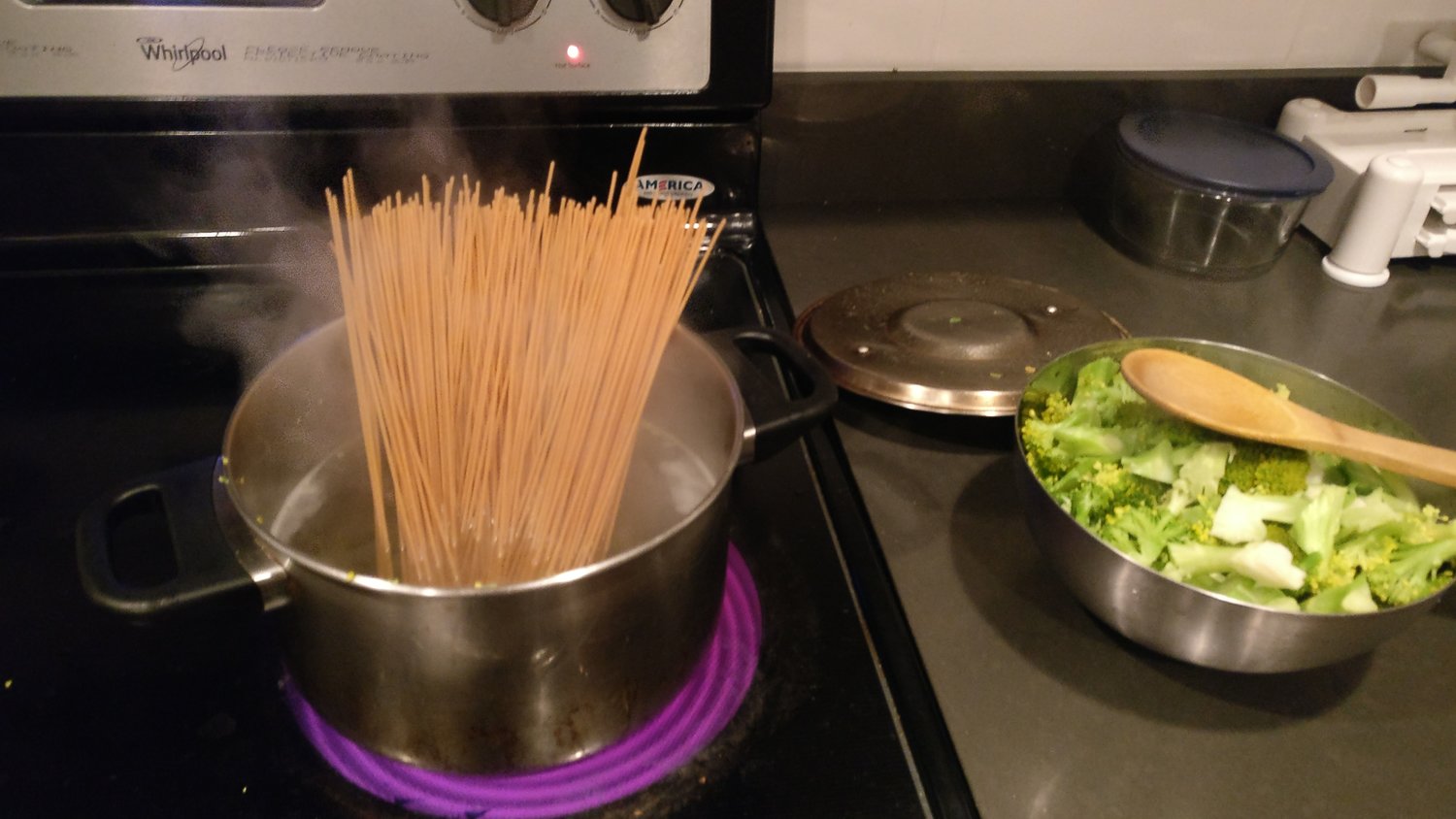 In a pan, heat up your oil and start infusing the garlic and crushed red pepper with it, making sure not to let the garlic burn.
I started to forget about taking pictures at this point because the SO had some free time to watch Friends with me. :)
When the garlic is cooked through, toss in the broccoli to heat it through.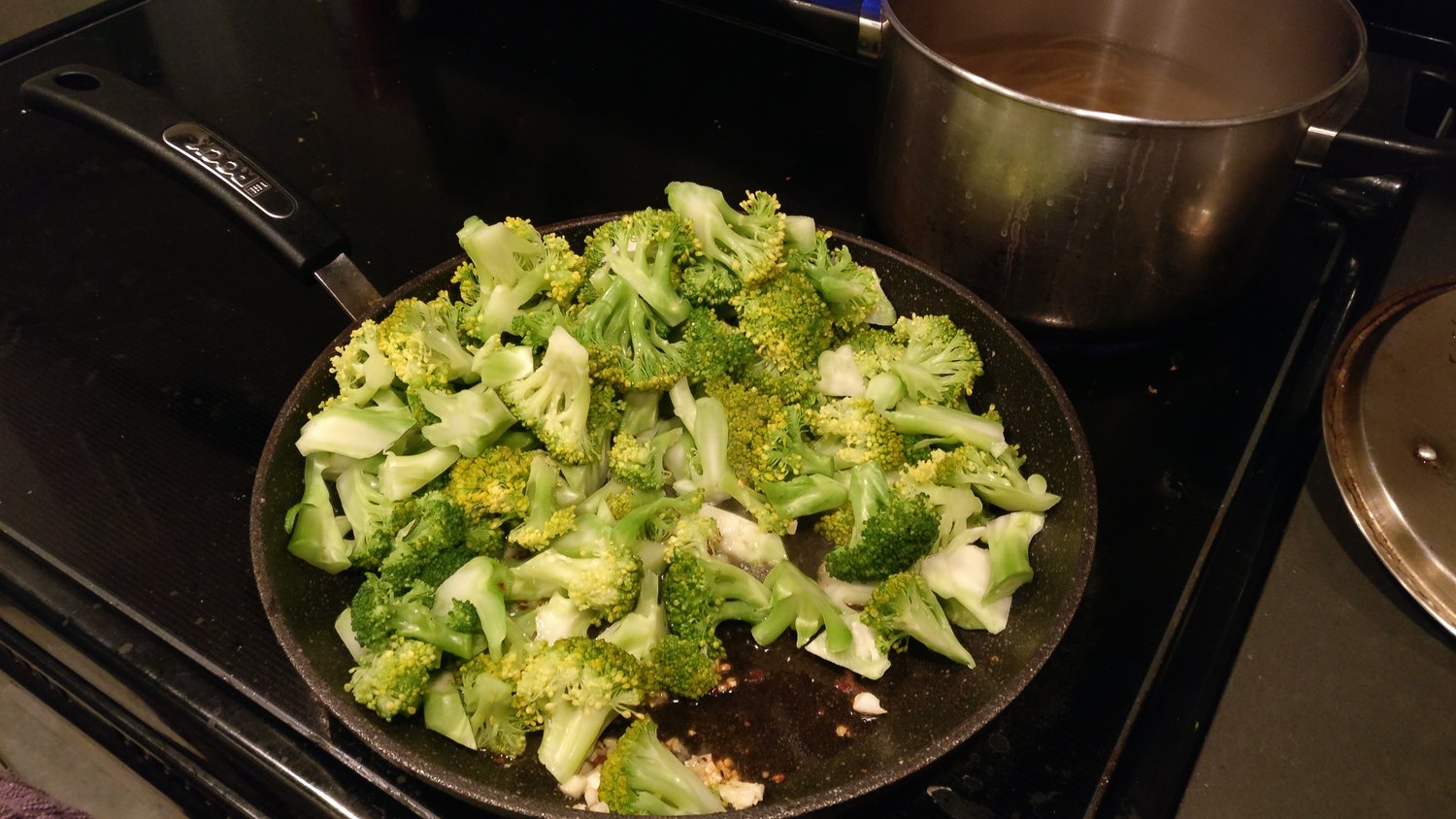 Add the spaghetti and black pepper to taste. Toss everything around to mix.
Result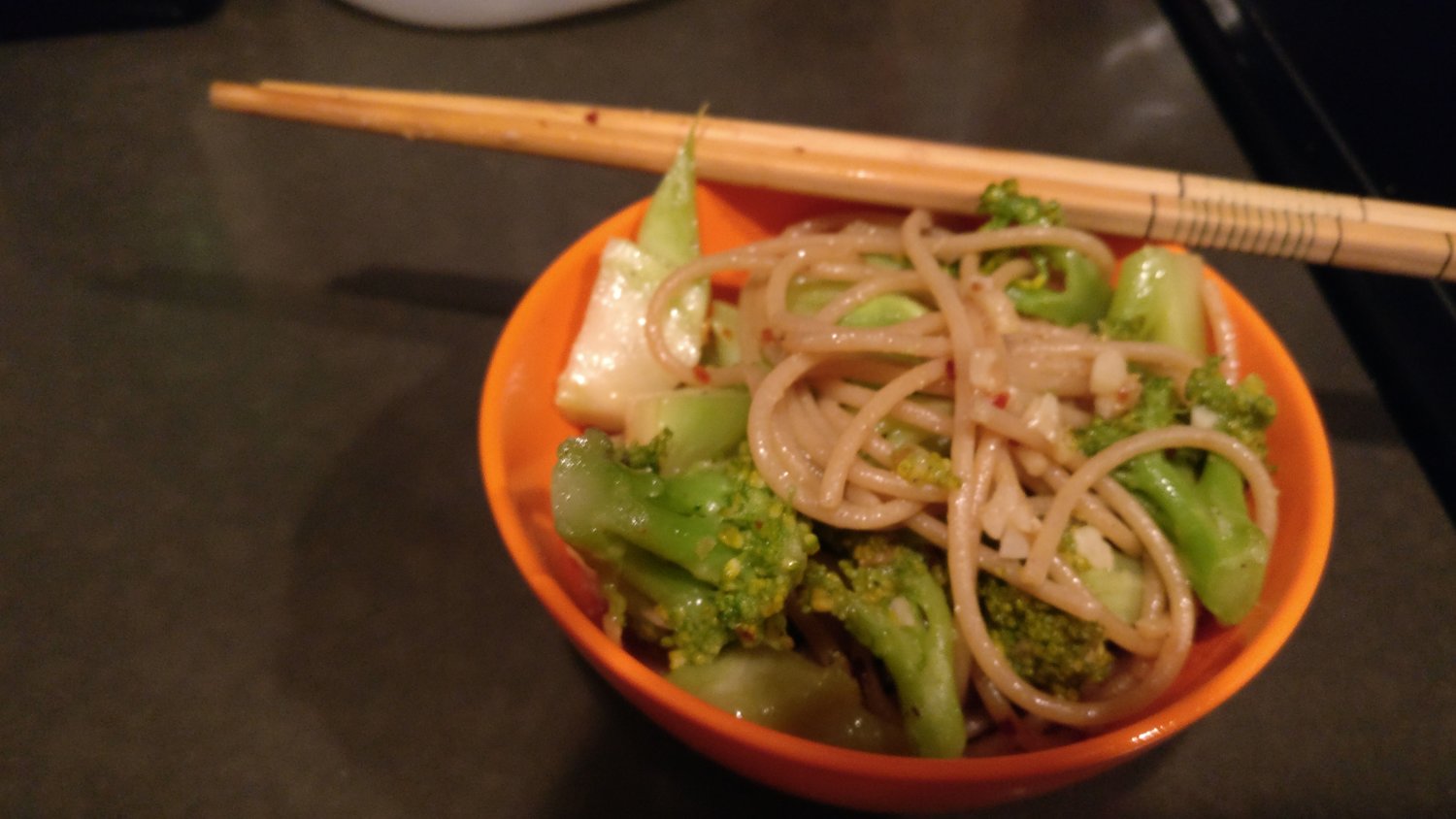 It's good, but I didn't drain the broccoli and instead picked it out of the water, which was a bit of a mistake because it watered down the olive oil infusion a lot. I ended up adding more olive oil, garlic powder, and pepper at the end.
Pretty delicious and makes a huge batch! I'm tossing half of this in the freezer to eat later.