Sugar-free Blueberry Bars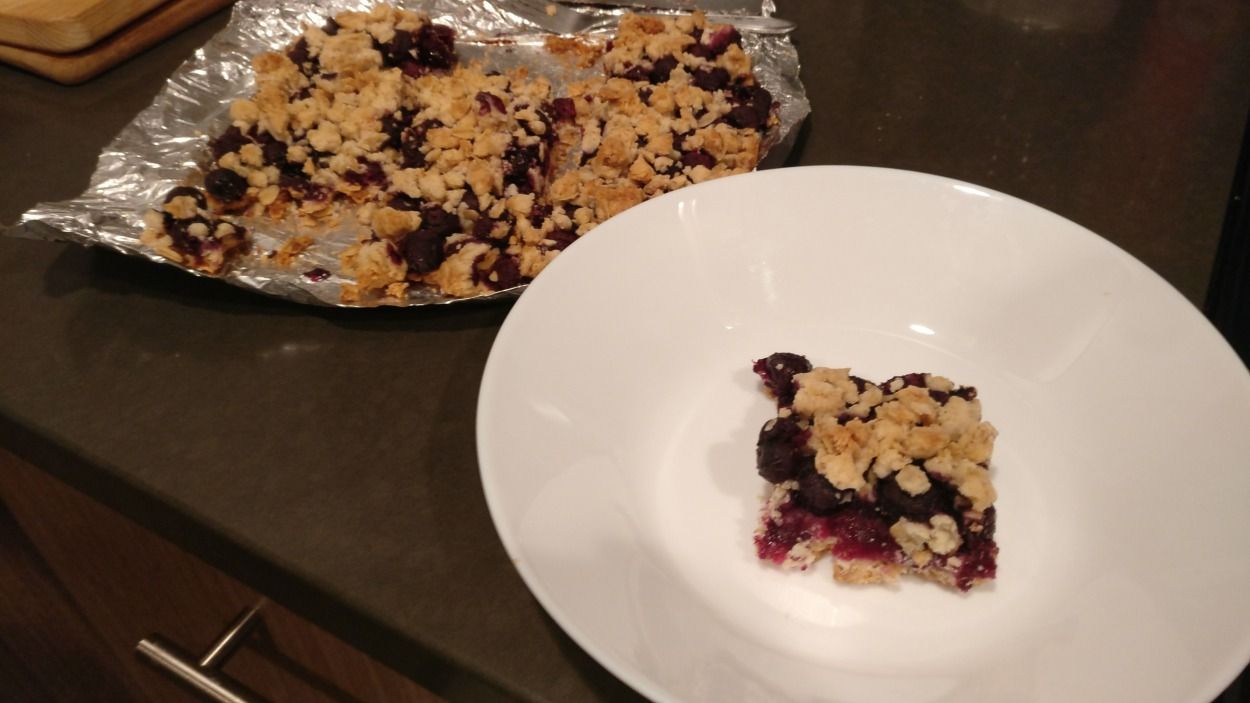 We're back with another blueberry dessert.
I'm a big believer in retrying foods that you might not have liked the last time you had it every once in a while, so today I'm giving stevia another shot. The first time I had it was when it was included in a tea bag, and it left this really grossly fake sweet aftertaste in the back of my throat.
Stevia is super sweet compared to sugar, so it's not a perfect 1:1 substitution when you want to replace sugar in recipes. Google-fu tells me that the magical ratio is 1:3, so if you prefer to use sugar in this recipe, just triple the amount of stevia we used here.
---
Ingredients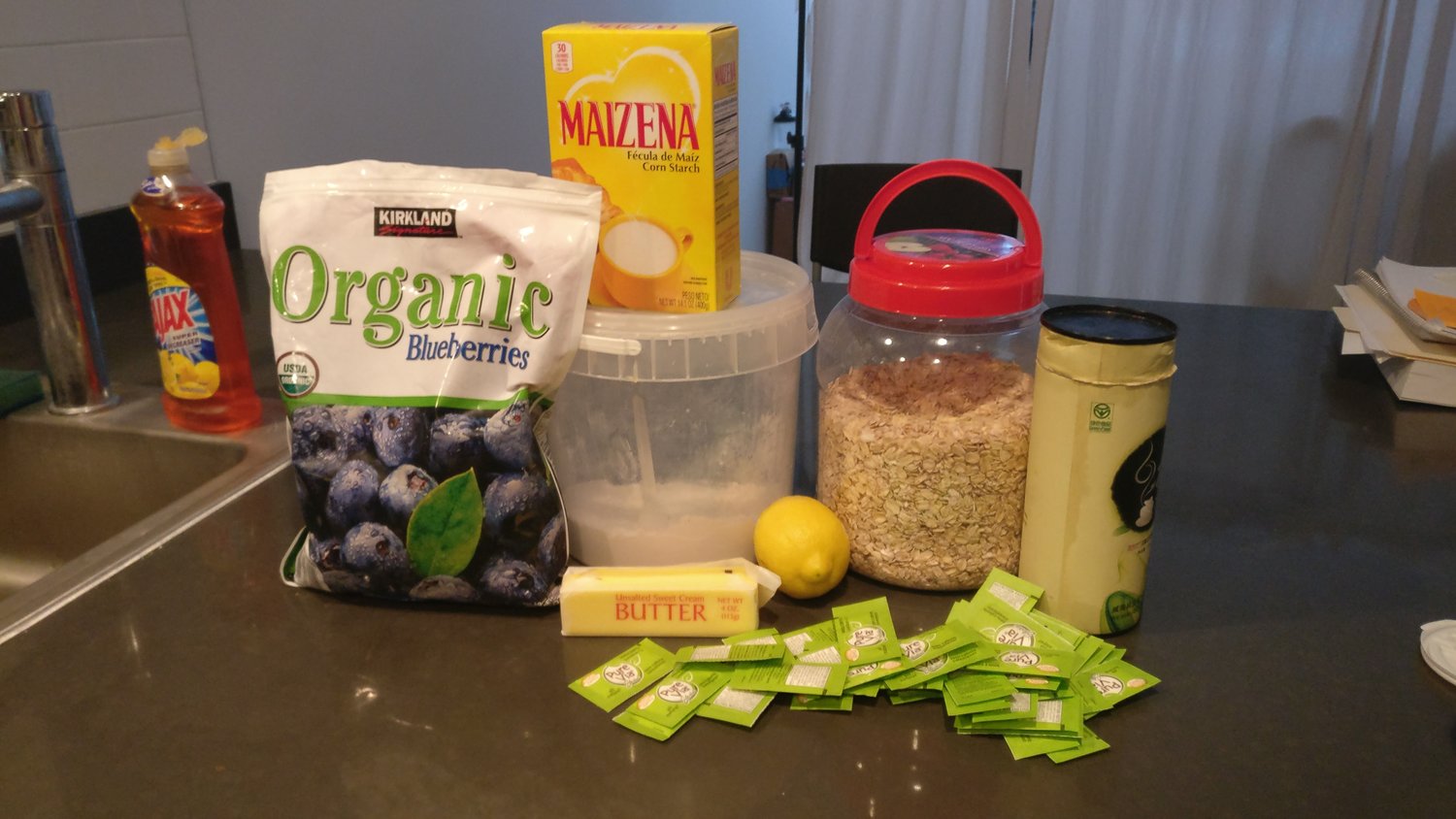 For the base and crumble:
melted stick of butter
1 cup all-purpose flour
3/4 cup oats
2 tbsp stevia
pinch of salt
For the blueberry mixture:
2 cups blueberries (fresh or frozen)
1 tbsp stevia
2 tsp lemon juice
2 tsp cornstarch
Methodology
Preheat the oven to 350F. Line a container with parchment paper hanging off the edge and cooking spray to make it easier to remove later. I used an 8-inch square baking tin.
To start with the base and crumble, combine the melted butter, flour, oats, stevia, and salt in a mixing bowl. The texture will be like wet sand--it won't bind together like a bread dough, but when you take some mixture and smush it by making a fist, the mixture will stick together.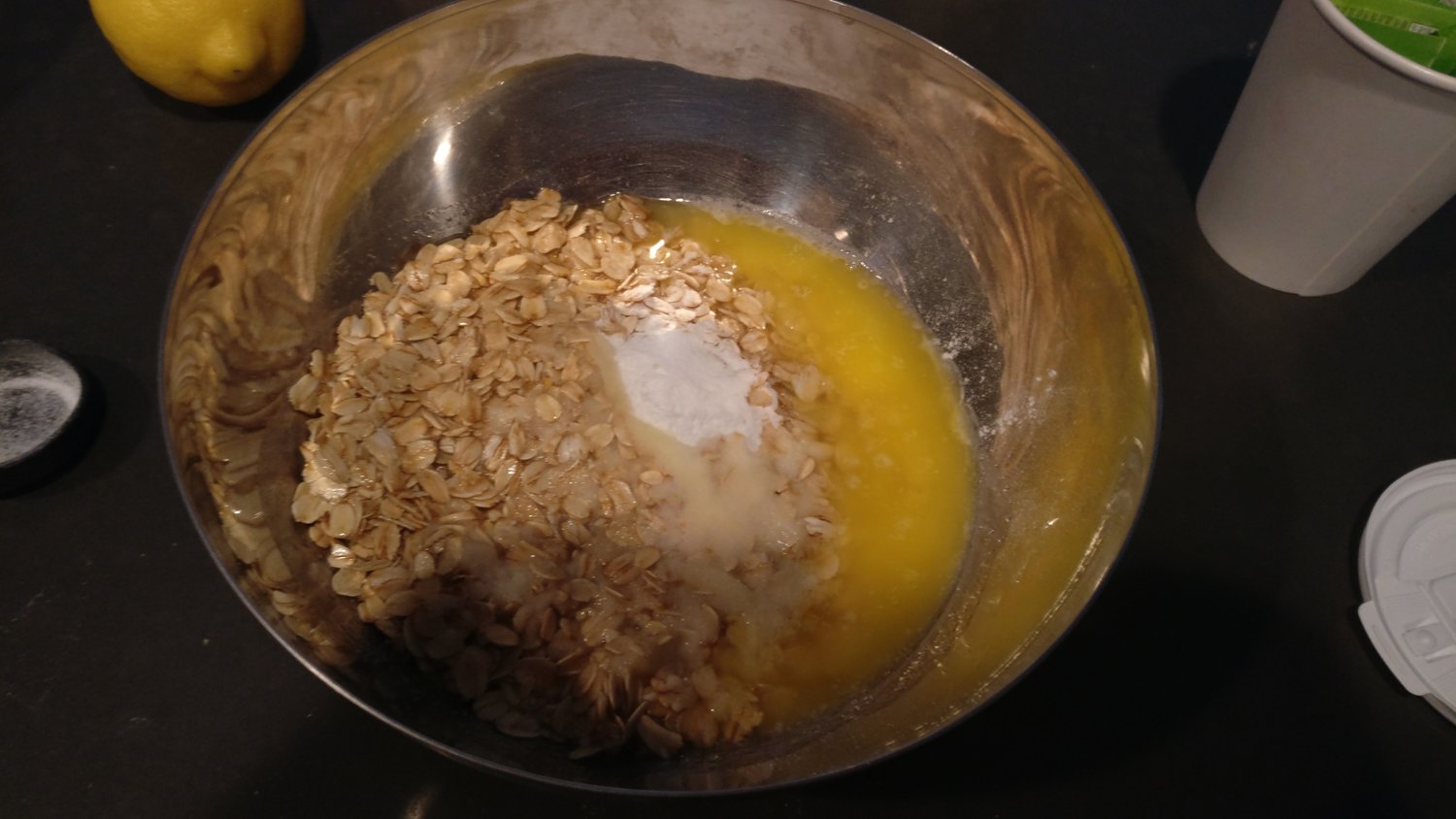 Try to get variety of large crumbs and small sand bits in the mixture's texture.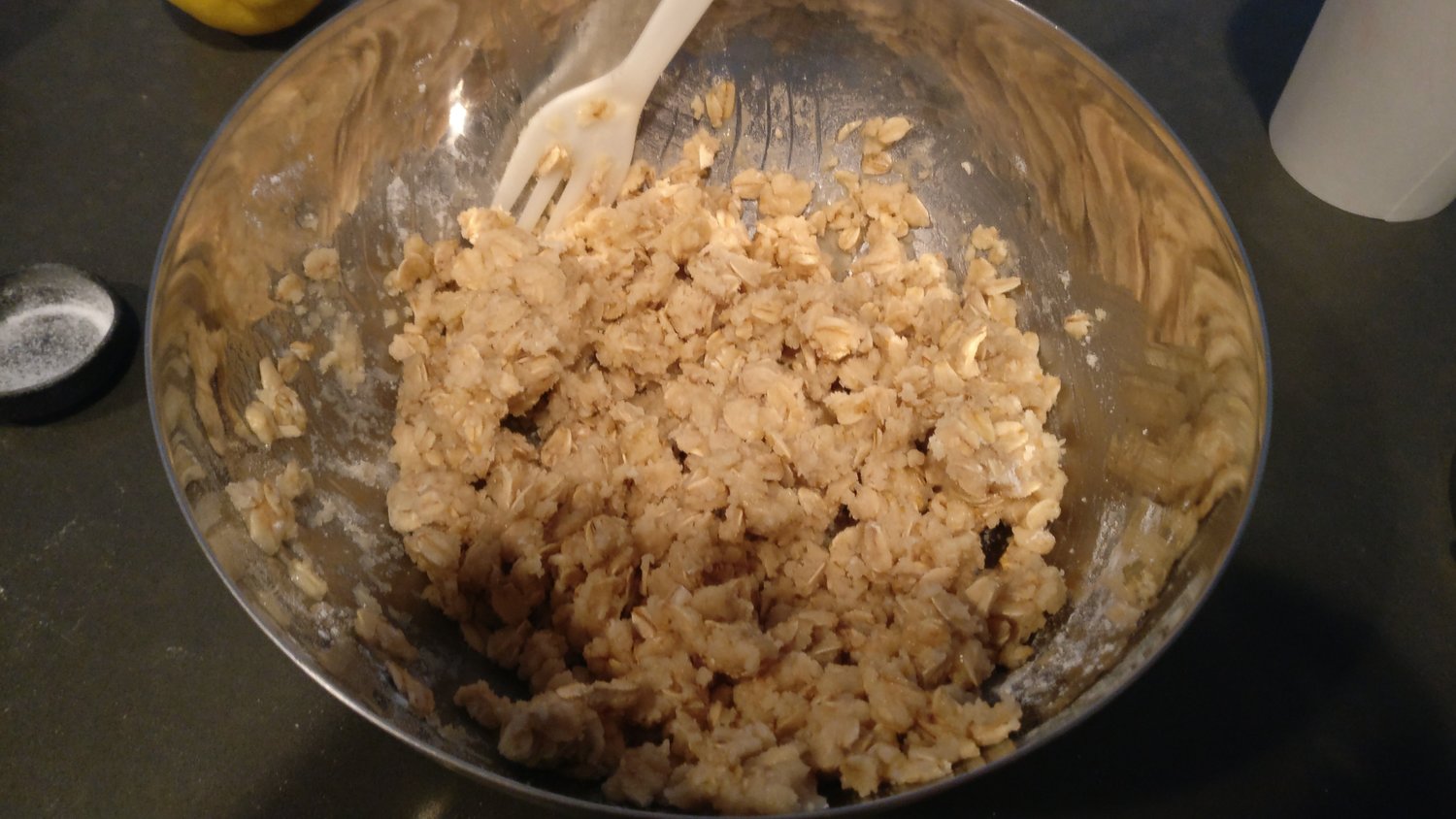 Save 1 cup of the mixture on the side to use as crumble later, and pat down the rest into the baking tin. Make it hard-packed and even.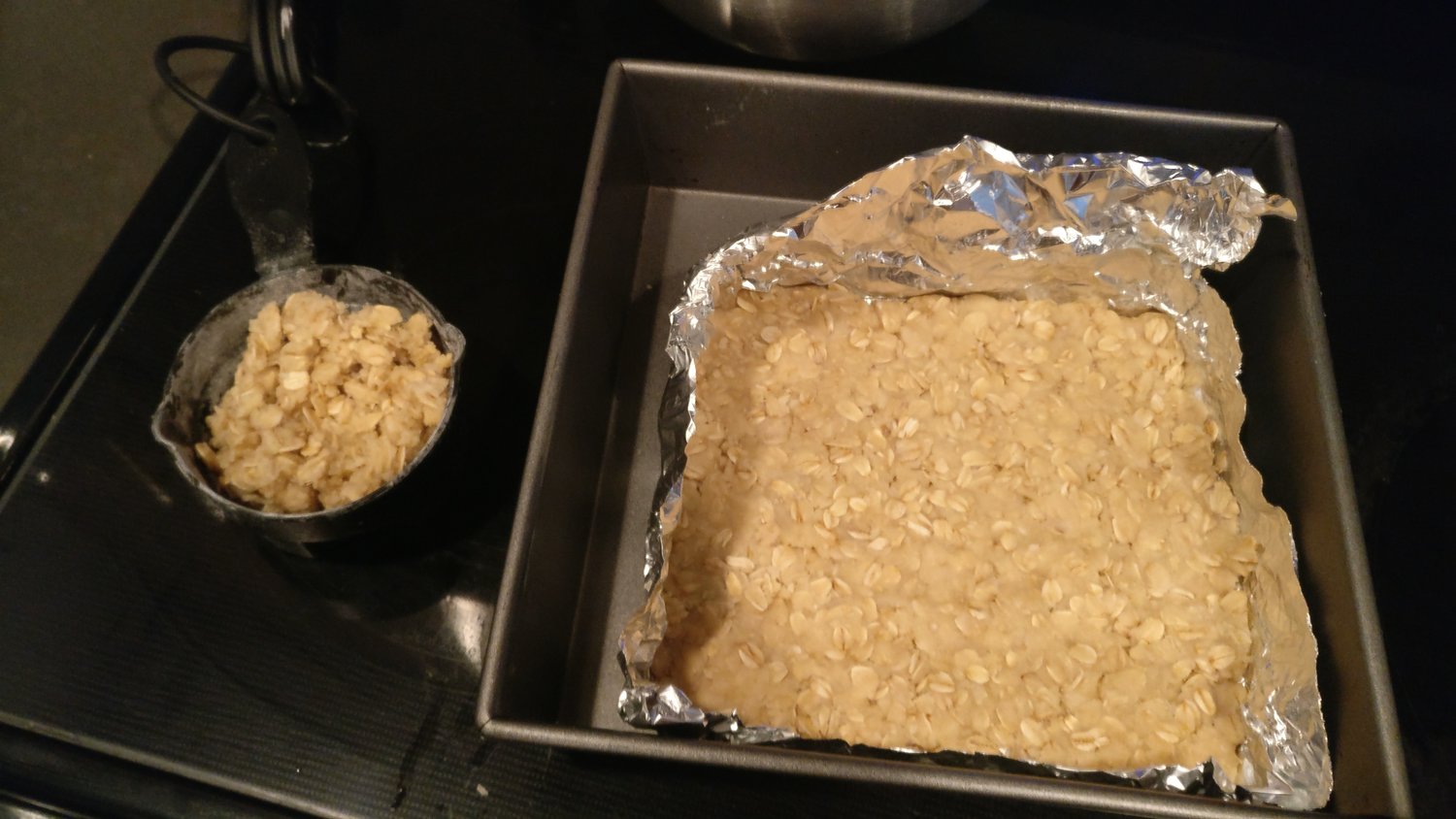 Start on the blueberry mixture by combining the blueberries, stevia, lemon juice, and cornstarch in a mixing bowl. You can use the same bowl to save yourself an extra dish to wash.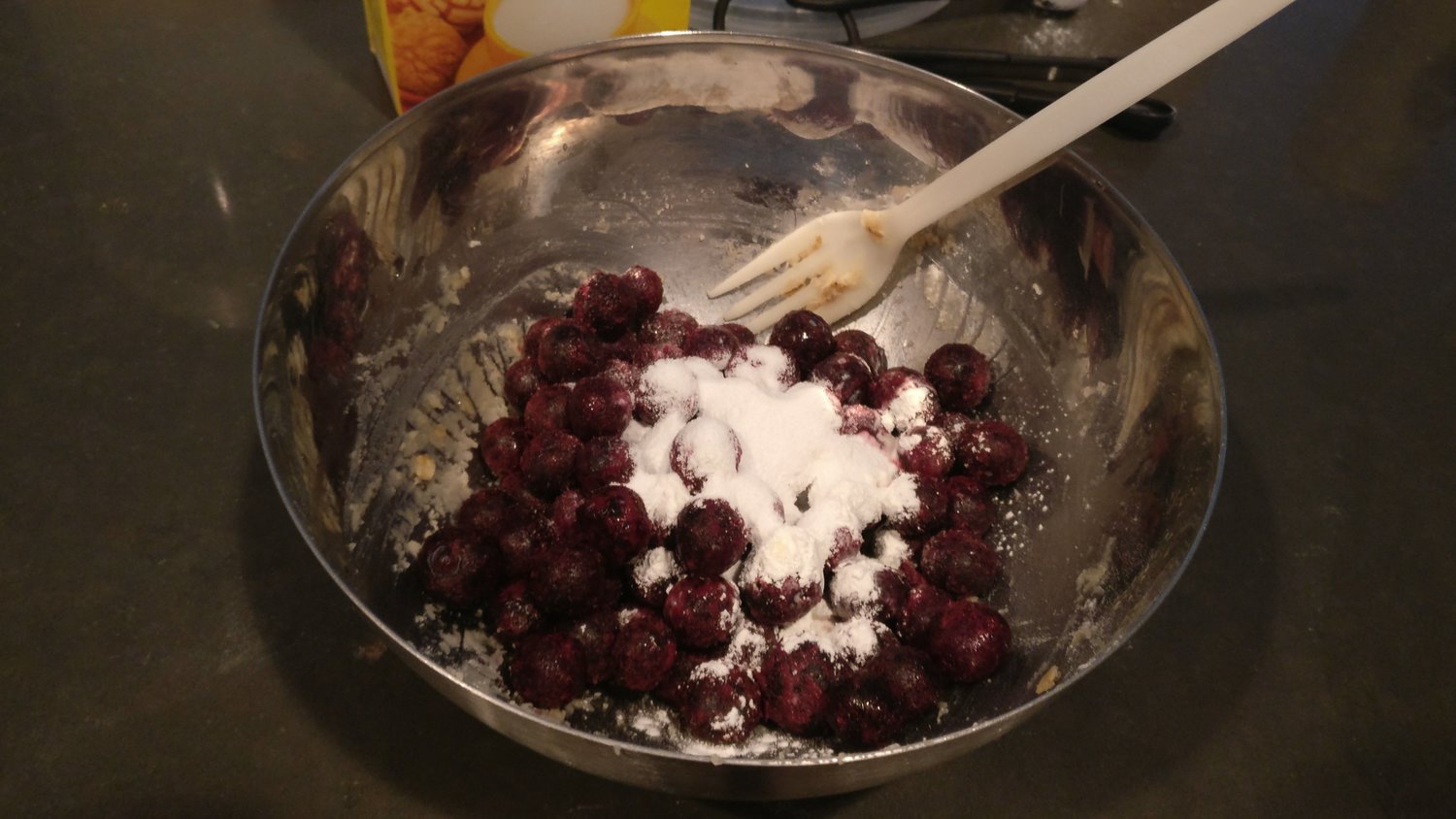 Add the blueberry mixture over the crust evenly.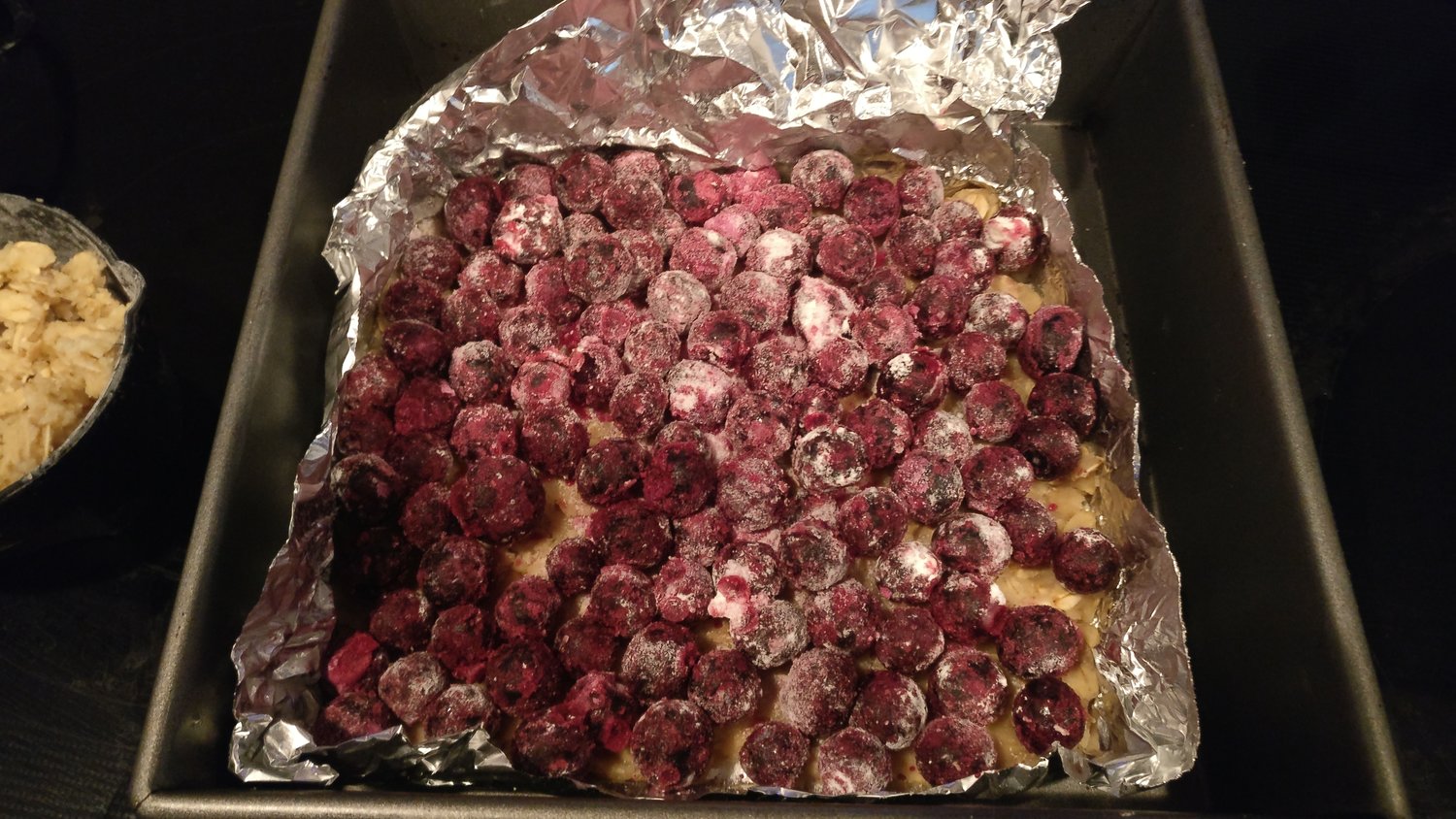 Add the 1 cup of reserve crumble mixture over the blueberries.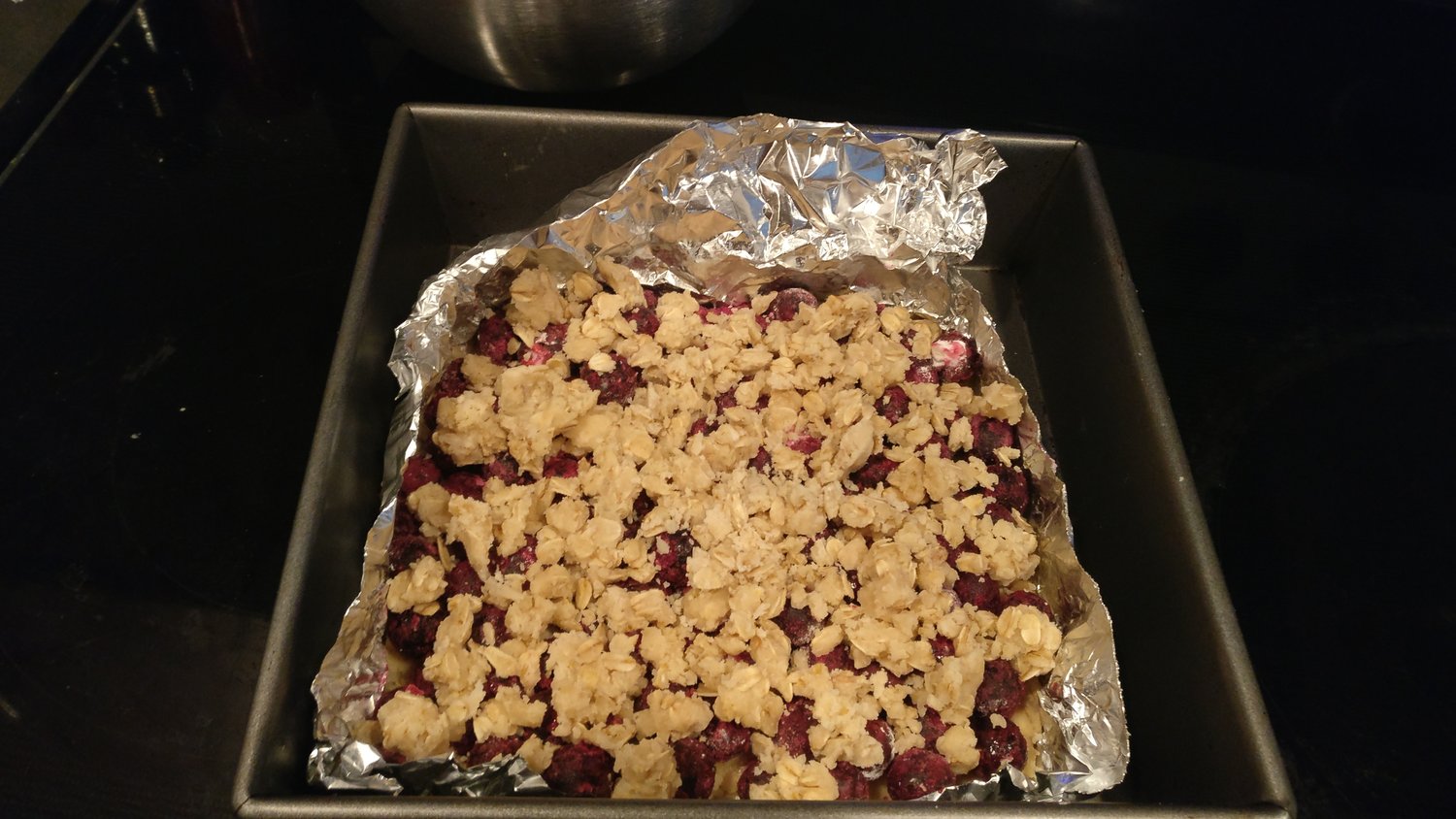 Bake in the oven for 55 minutes or when the edges and center are set and the crumble on top is golden brown.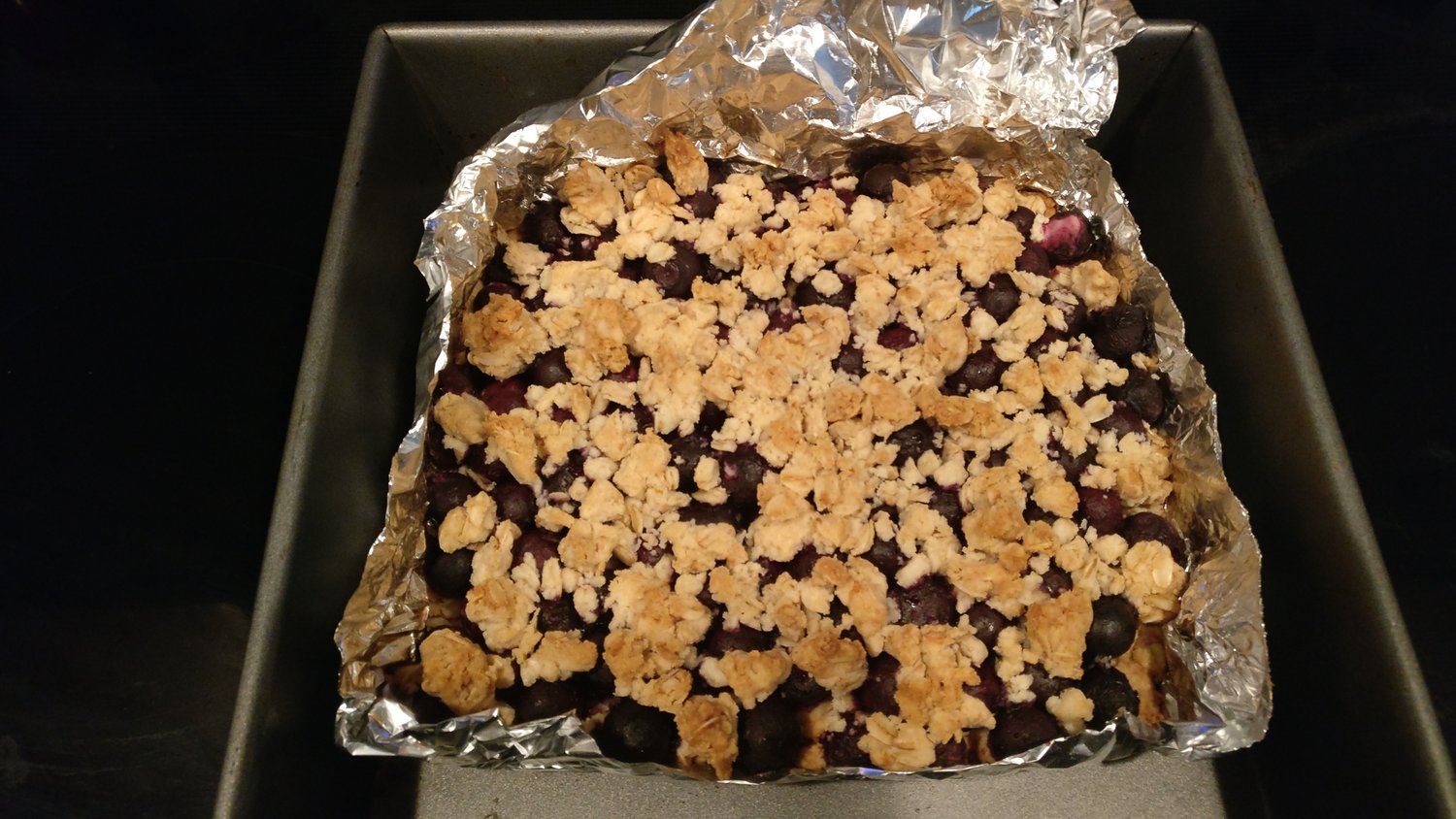 Allow to cool completely before slicing or they will fall apart.
Results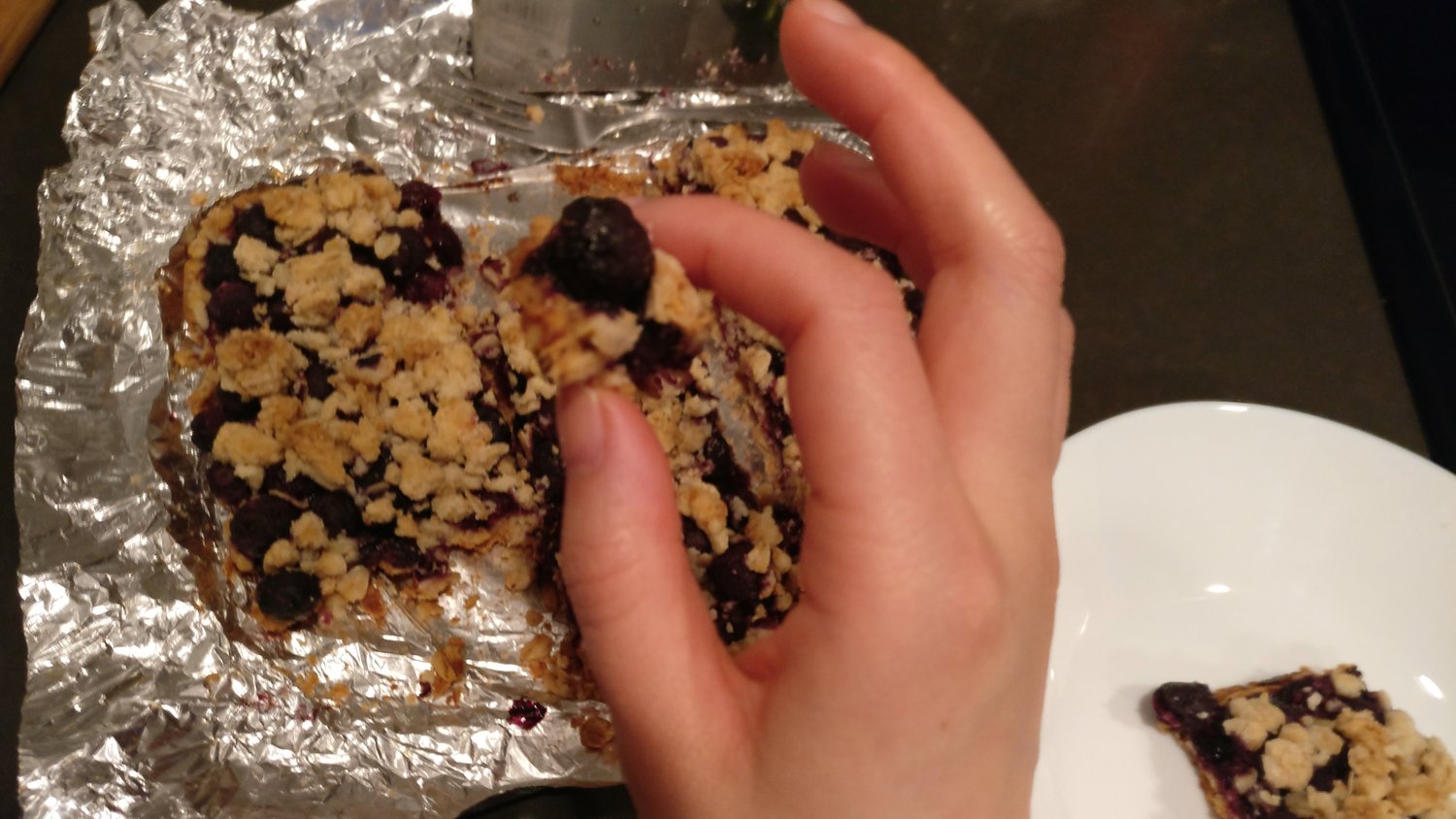 These look good, but unfortunately it is confirmed that I still don't like stevia. Use sugar instead if you're the same way. I'm a little sad over the waste of ingredients, but I'll find a way to salvage this.
This recipe freezes well, so you can make it once, slice it up, and freeze some to pull out, zap in the microwave, and enjoy over the next few months.