Three-Ingredient Shortbread Cookie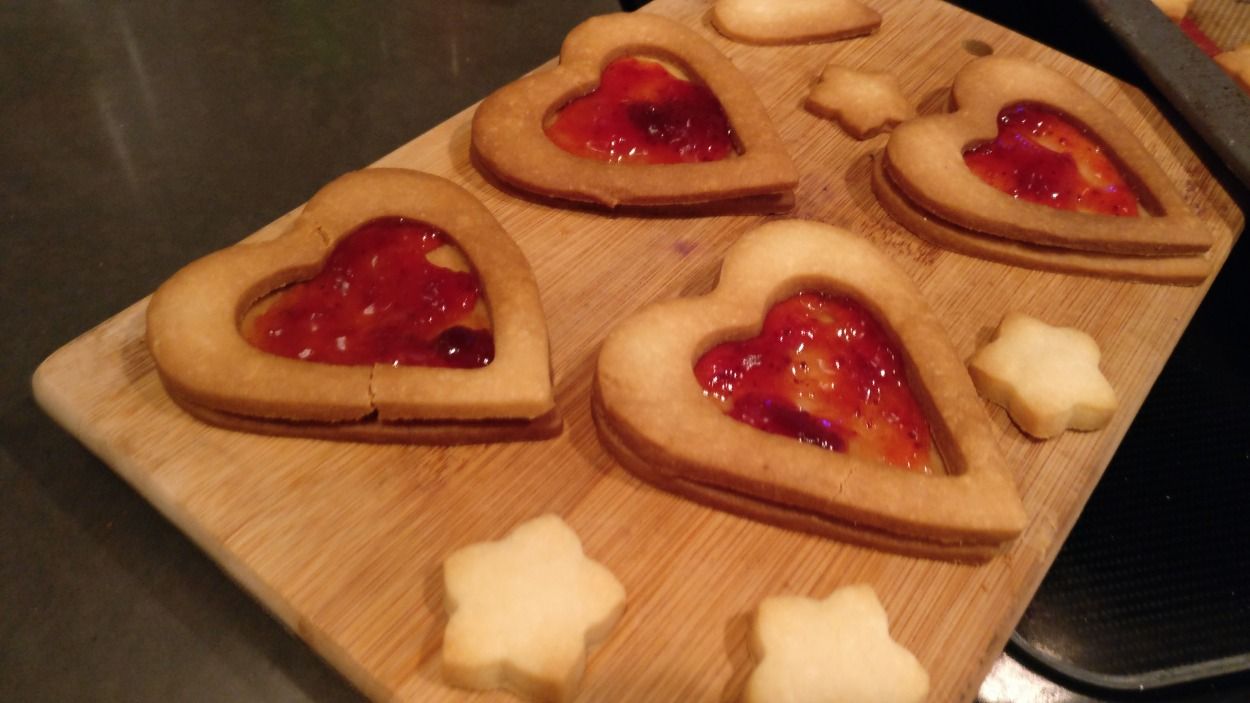 This was the first cookie I ever made in my life, and it's one that I keep going back to over and over again. It takes less than 40 minutes to make and the ingredients are always on hand.
---
Ingredients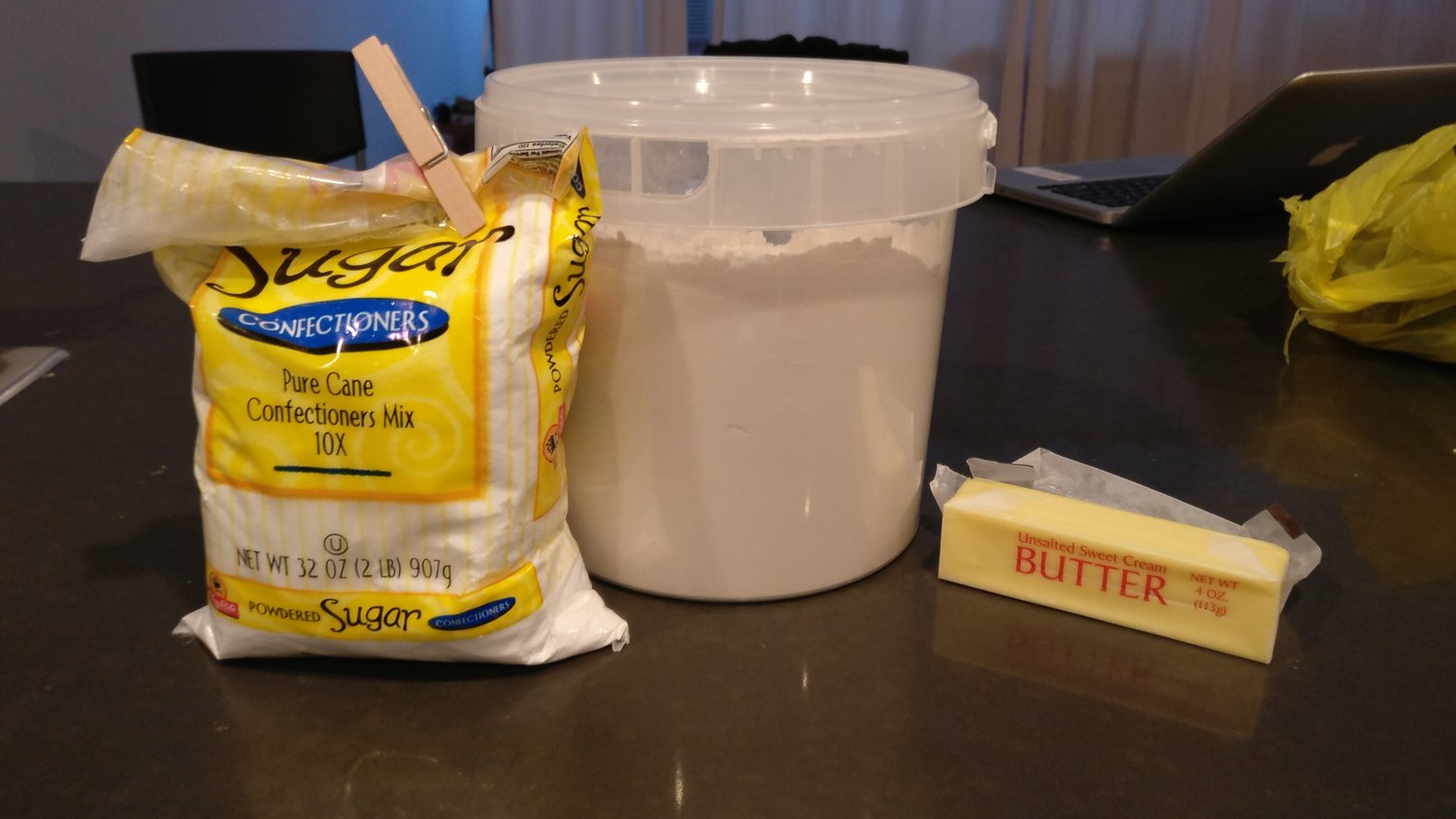 1 stick of unsalted butter (room temperature)
1/4 cup powdered sugar or white granulated sugar
1 cup flour
Methodology
Preheat your oven to 350F.
If your butter is softened to room temperature, this cookie comes together super quickly. Start by creaming the butter with the sugar...somehow it was less unenjoyable this time than when I was creaming for the applesauce cinnamon cake.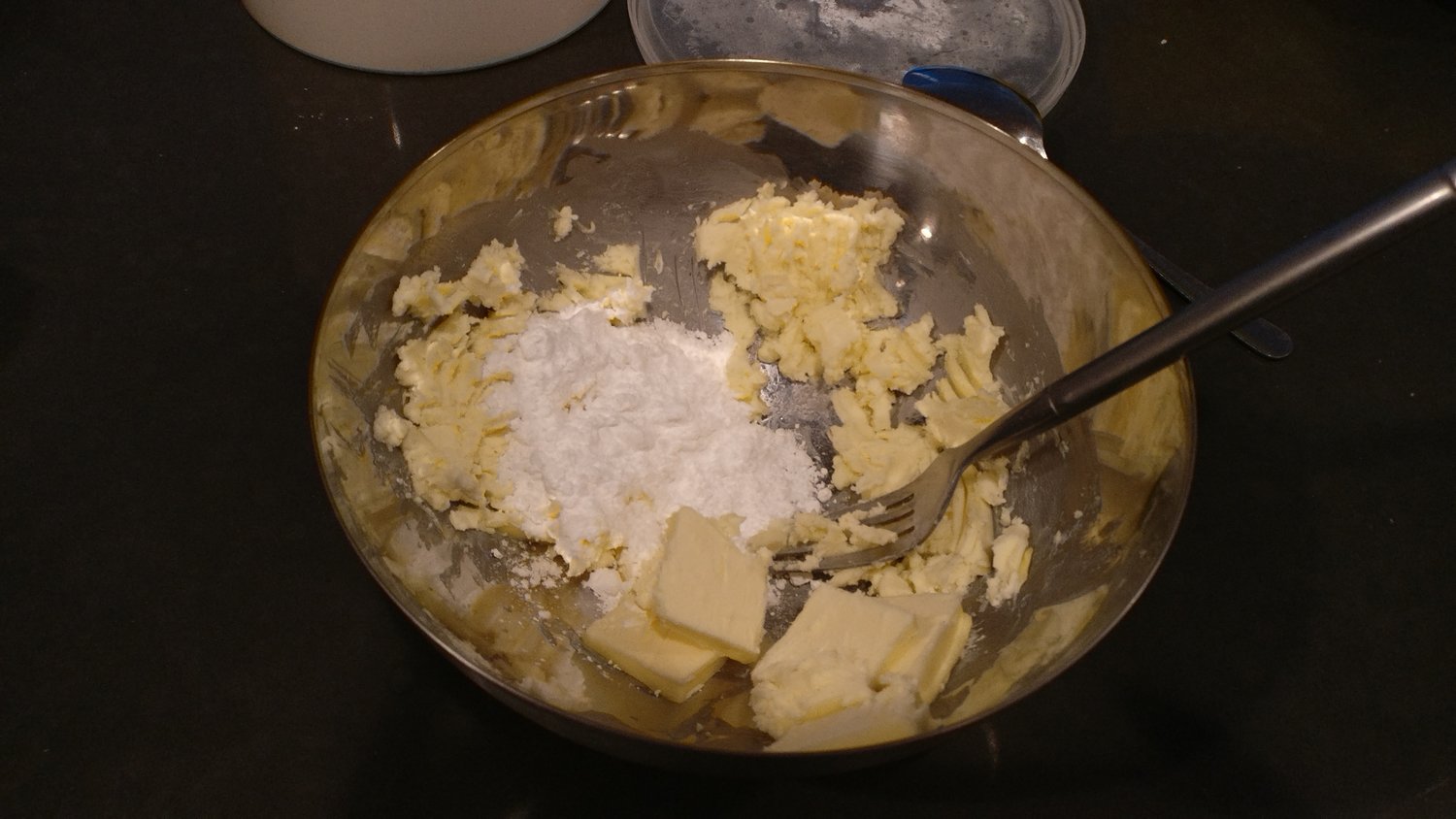 The goal of creaming butter is to make it nice and fluffy--we don't want to have any chunks, so use a mixer, whisk, or fork.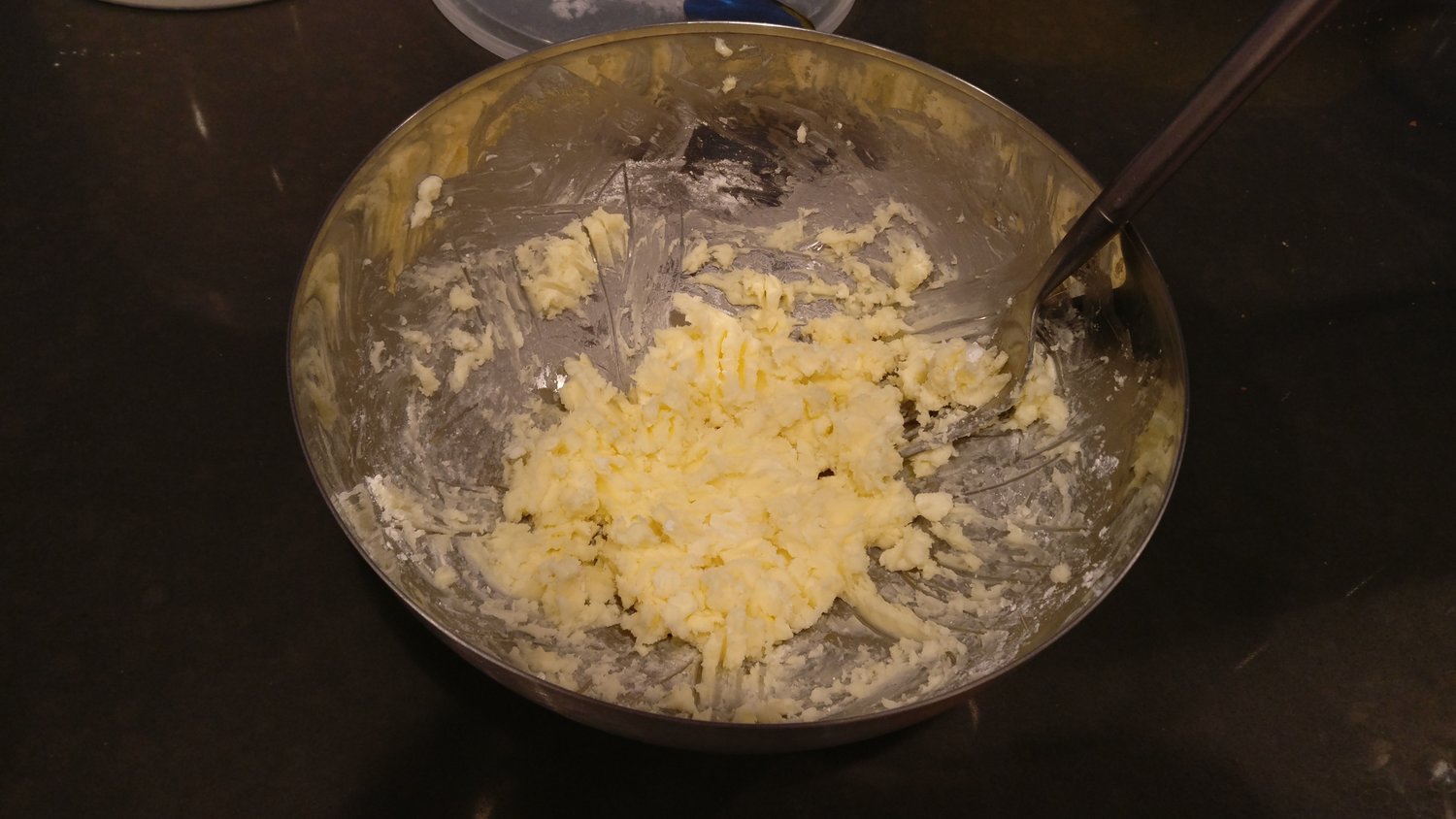 Add in the flour and mix that in to combine.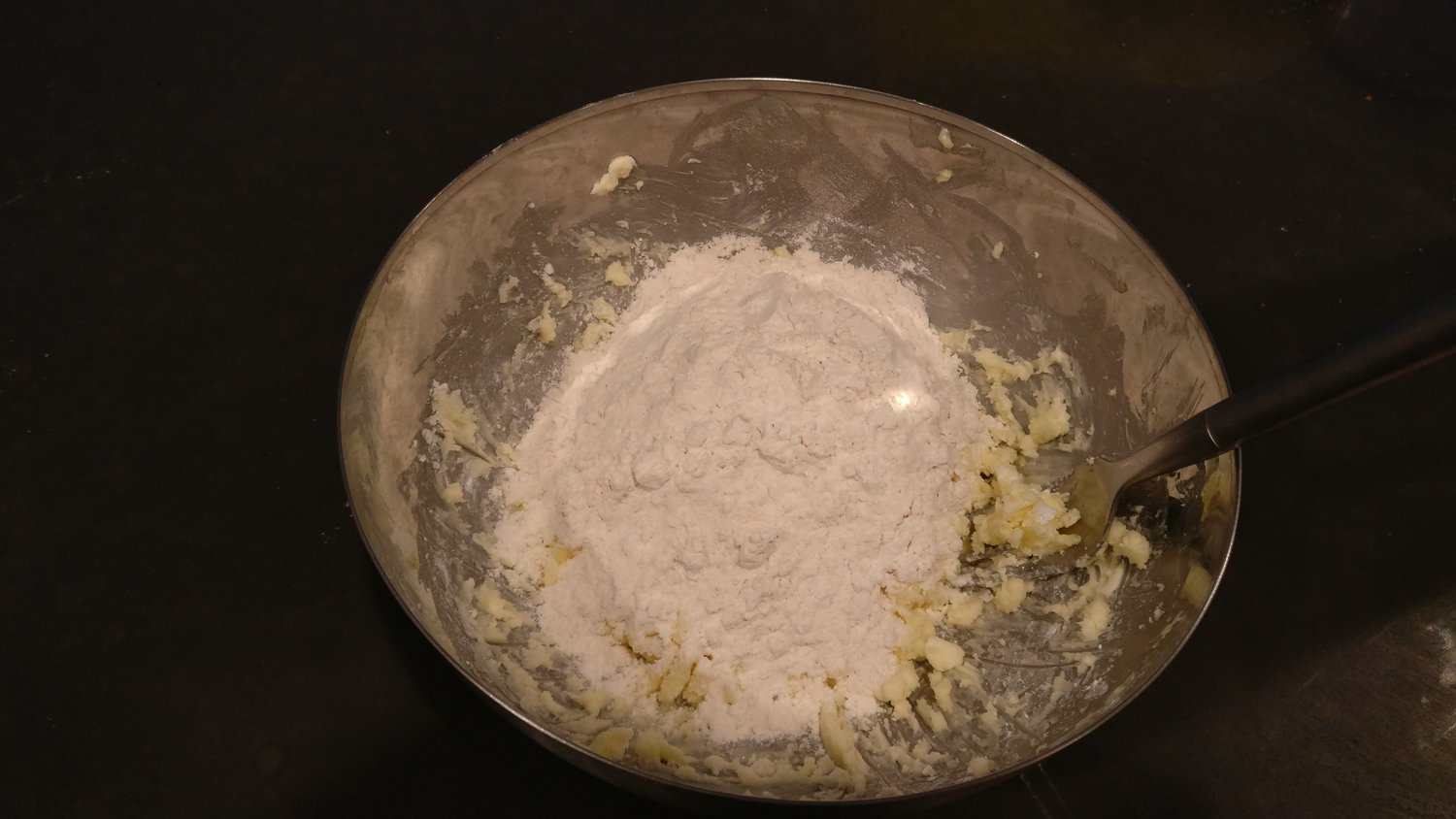 The mixture will start out looking like wet sand that won't come together.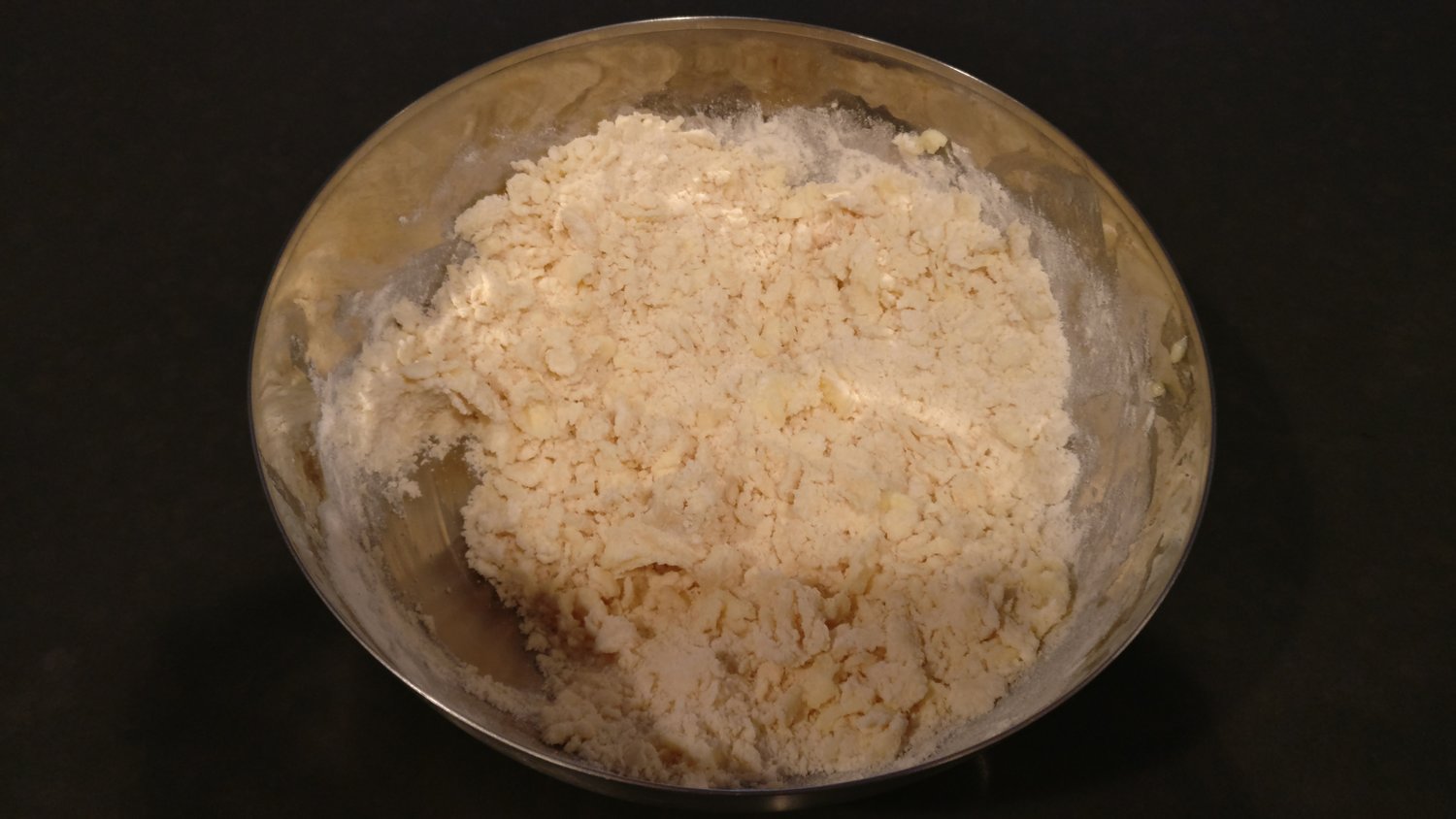 But it will.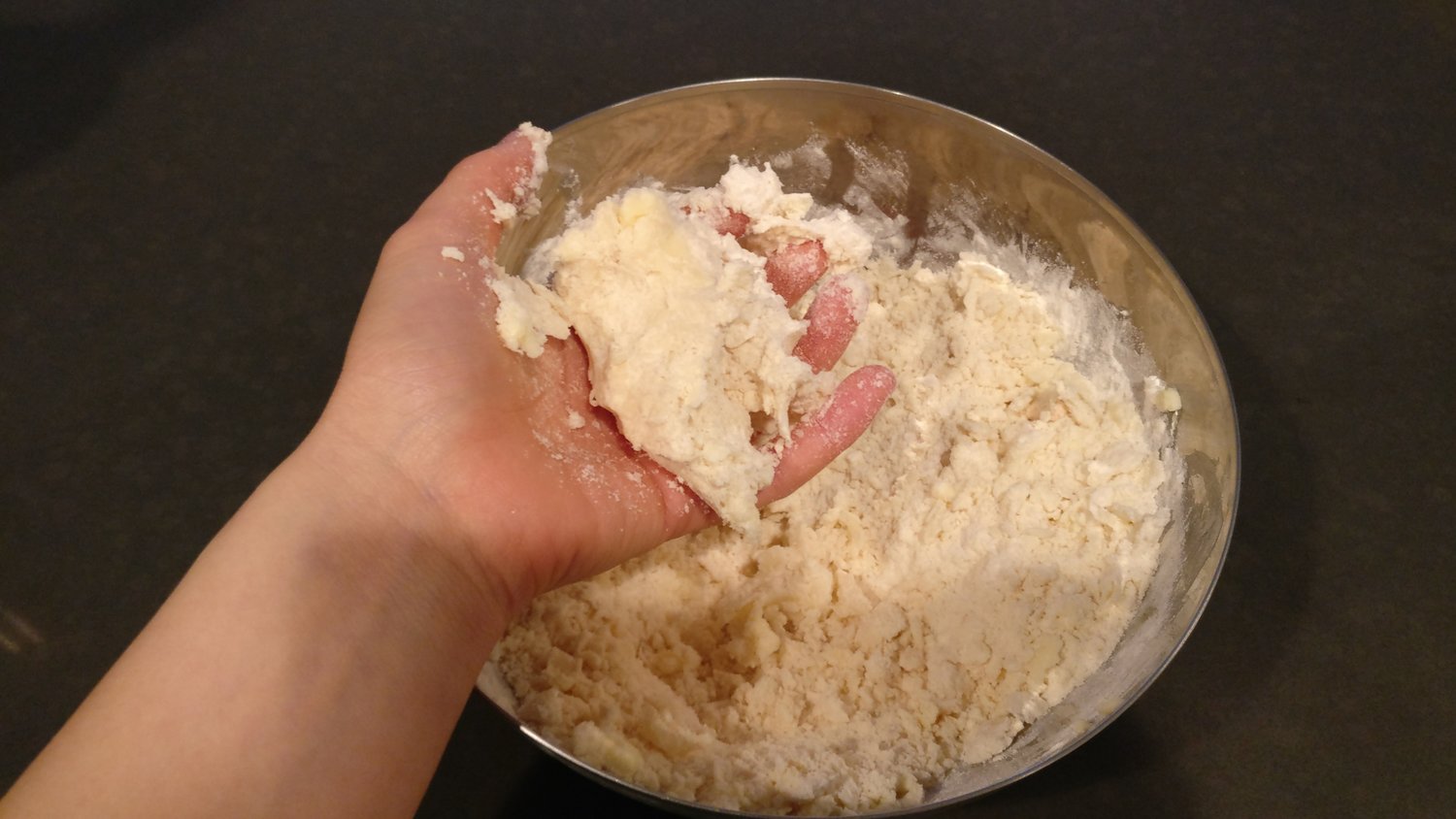 When the dough gets to the point where clumping some together in your hand actually works, flour a clean surface and start working your dough and kneading it a bit until everything sticks together.
Roll out your dough and cut our your cookies. Alternatively, you can just break off pieces of the dough, roll them into circles, and flatten them into discs.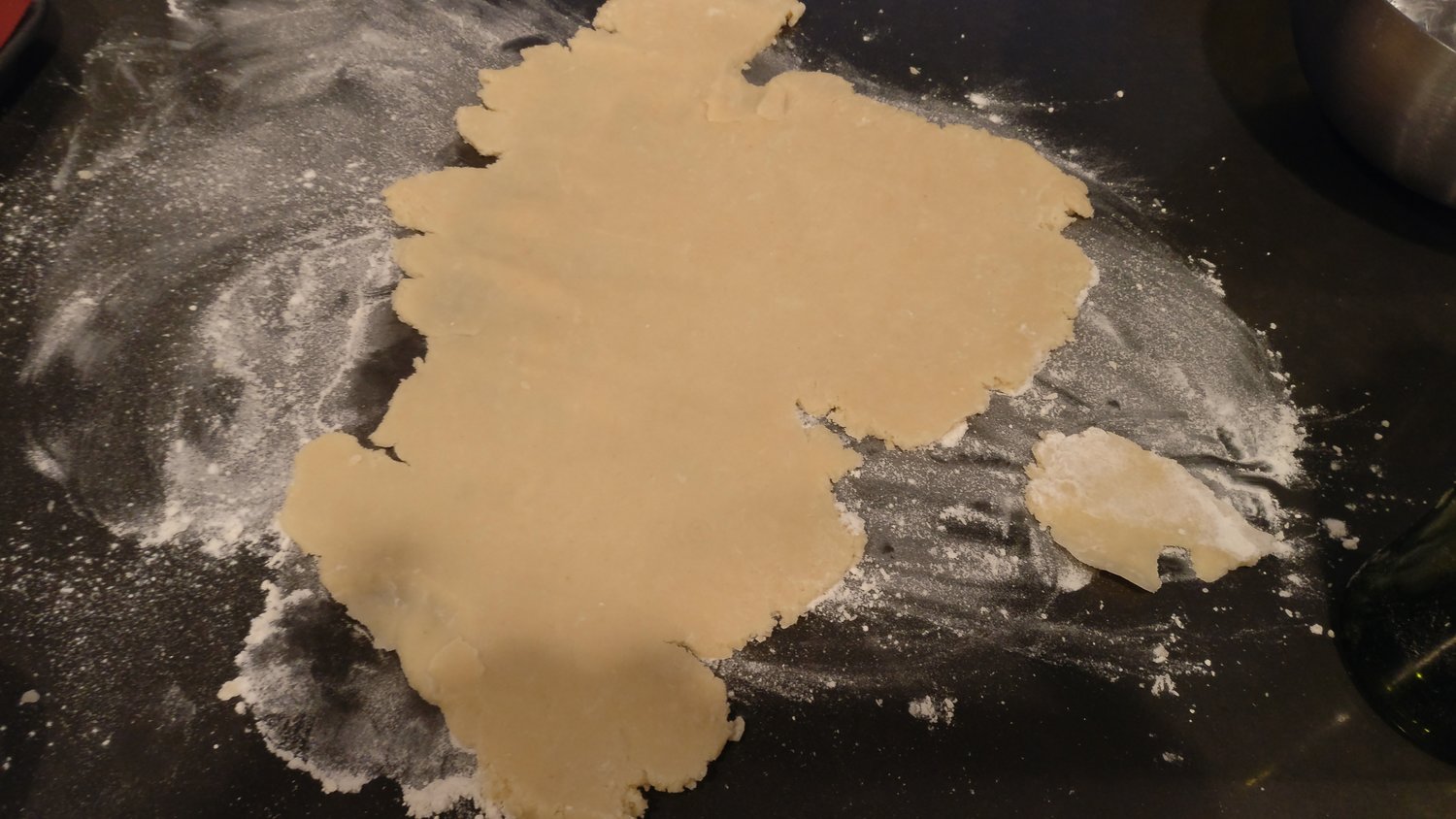 Pop them into the oven for 12-15 minutes. Mine were in for 15.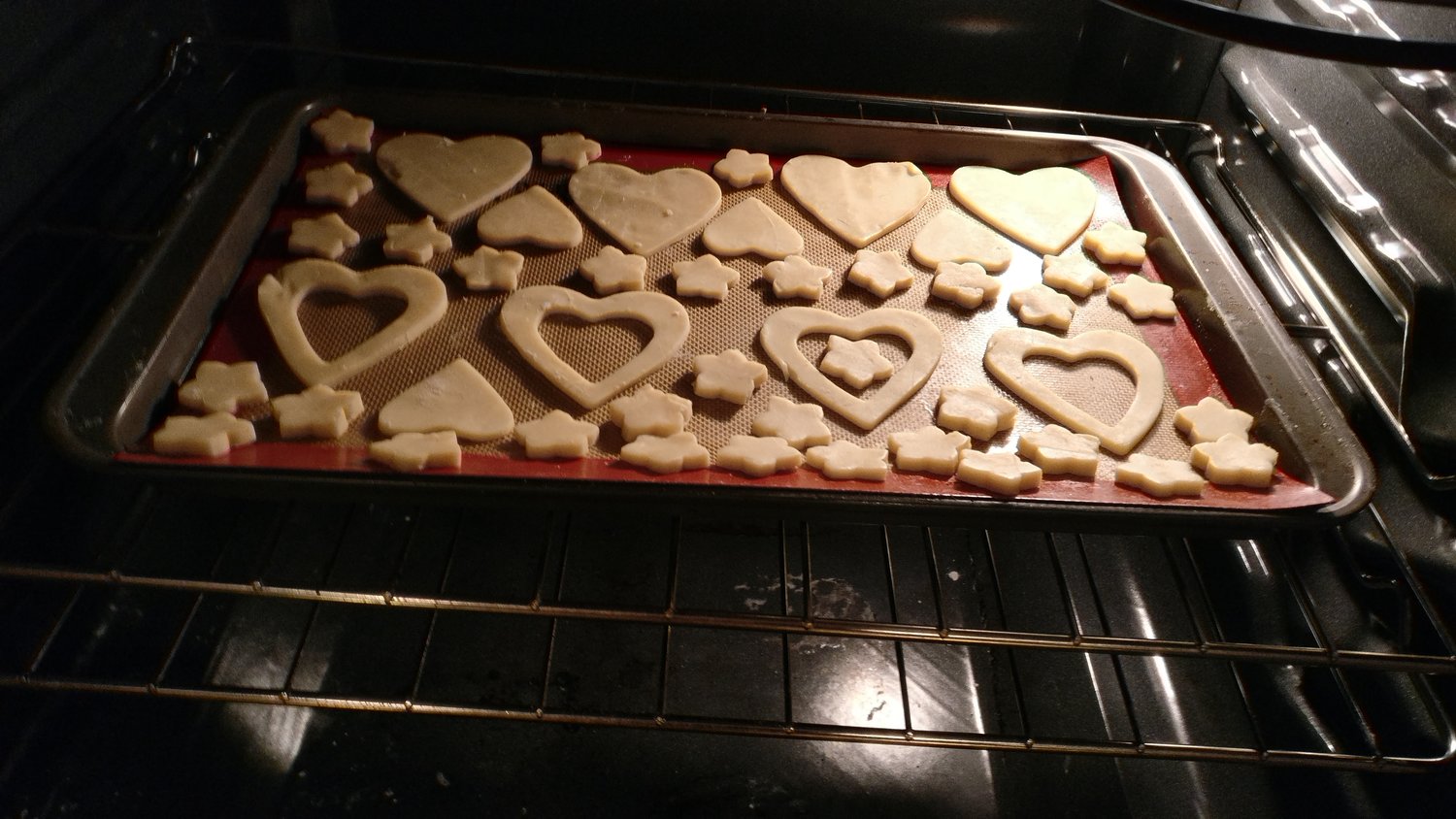 Results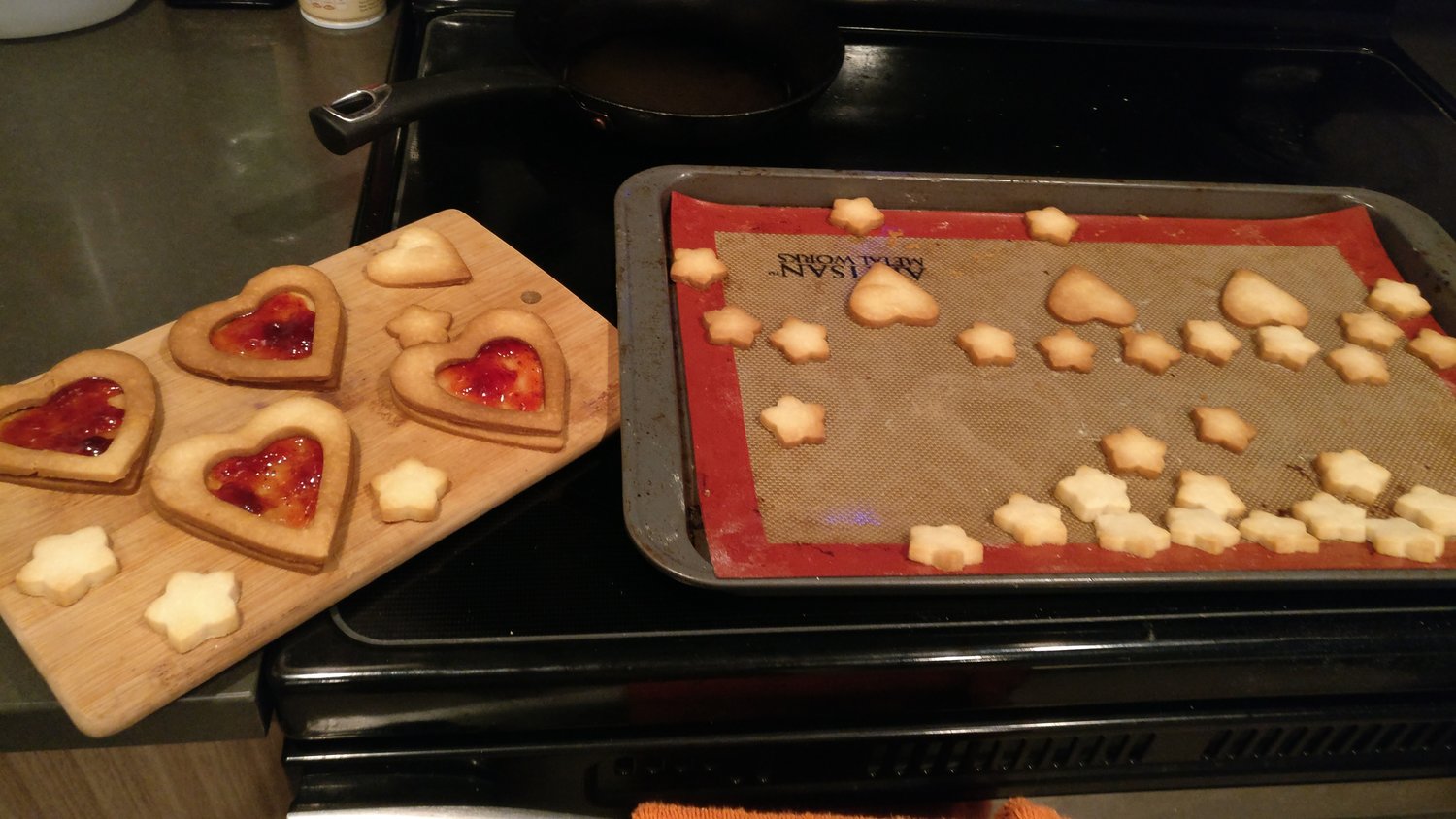 I decided to go crazy and roll the thinner heart-shaped cookies, thinking that if i stack two and have the jam in between, it would become thicker. Since these were baking with the normal-thickness cookies, they came out a bit burnt...
The cookies not very sweet, and they are very crumbly in much of a shortbread way.