Tortilla Chips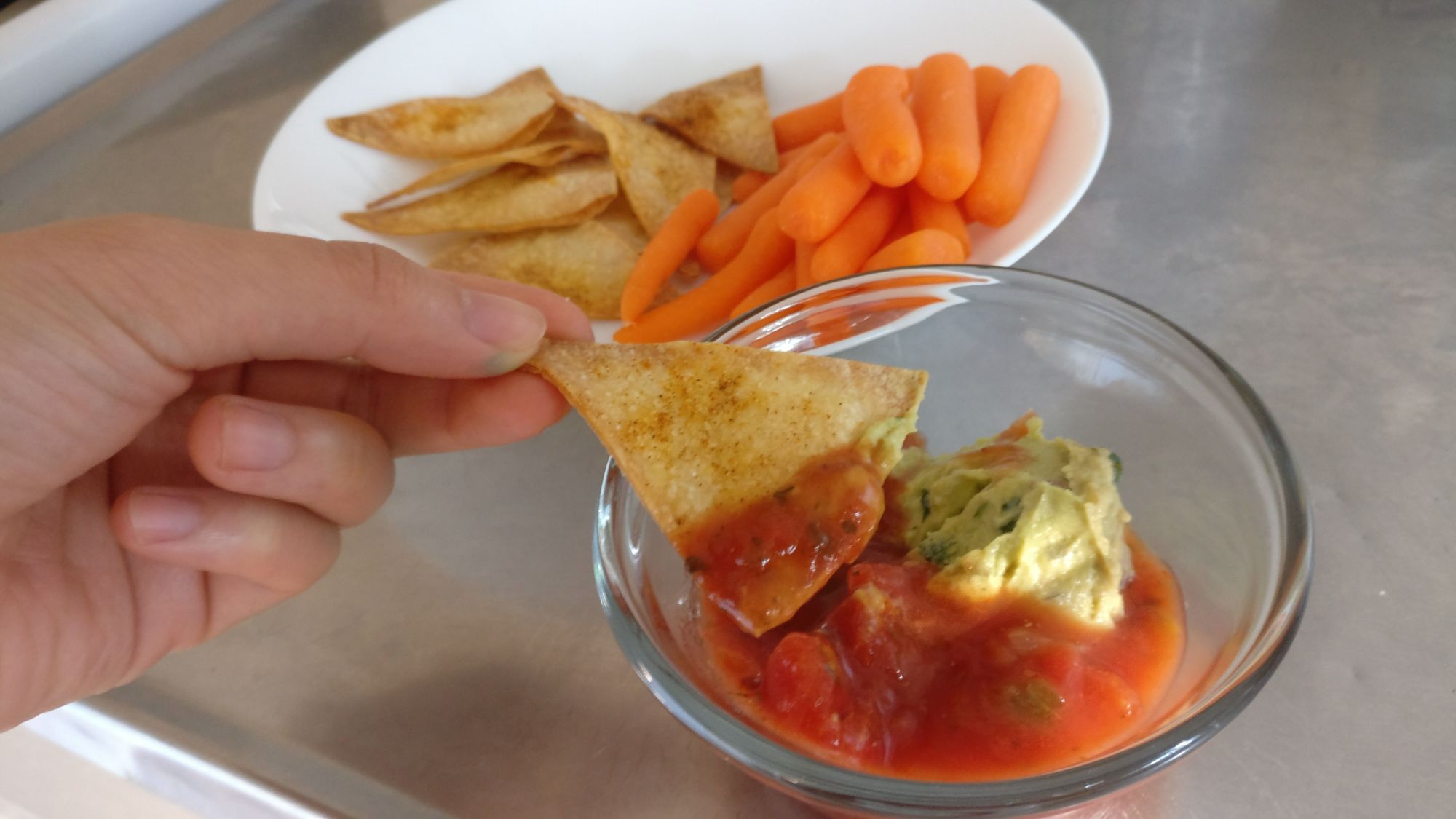 This is an easy snacks for when you're cutting and don't want to have chips around the house, but you feel like you might die if you don't fulfill your craving for that salty, oily, crisp bite.
I know a bunch of people might see corn chips as mediocre (looking at my SO now), but I could easily go to town with a bag of plain tortilla chips.
---
Ingredients
corn tortillas
oil
salt
(optional) any other seasonings
Methodology
Preheat the oven to 350F.
Stack your tortillas. I went with three.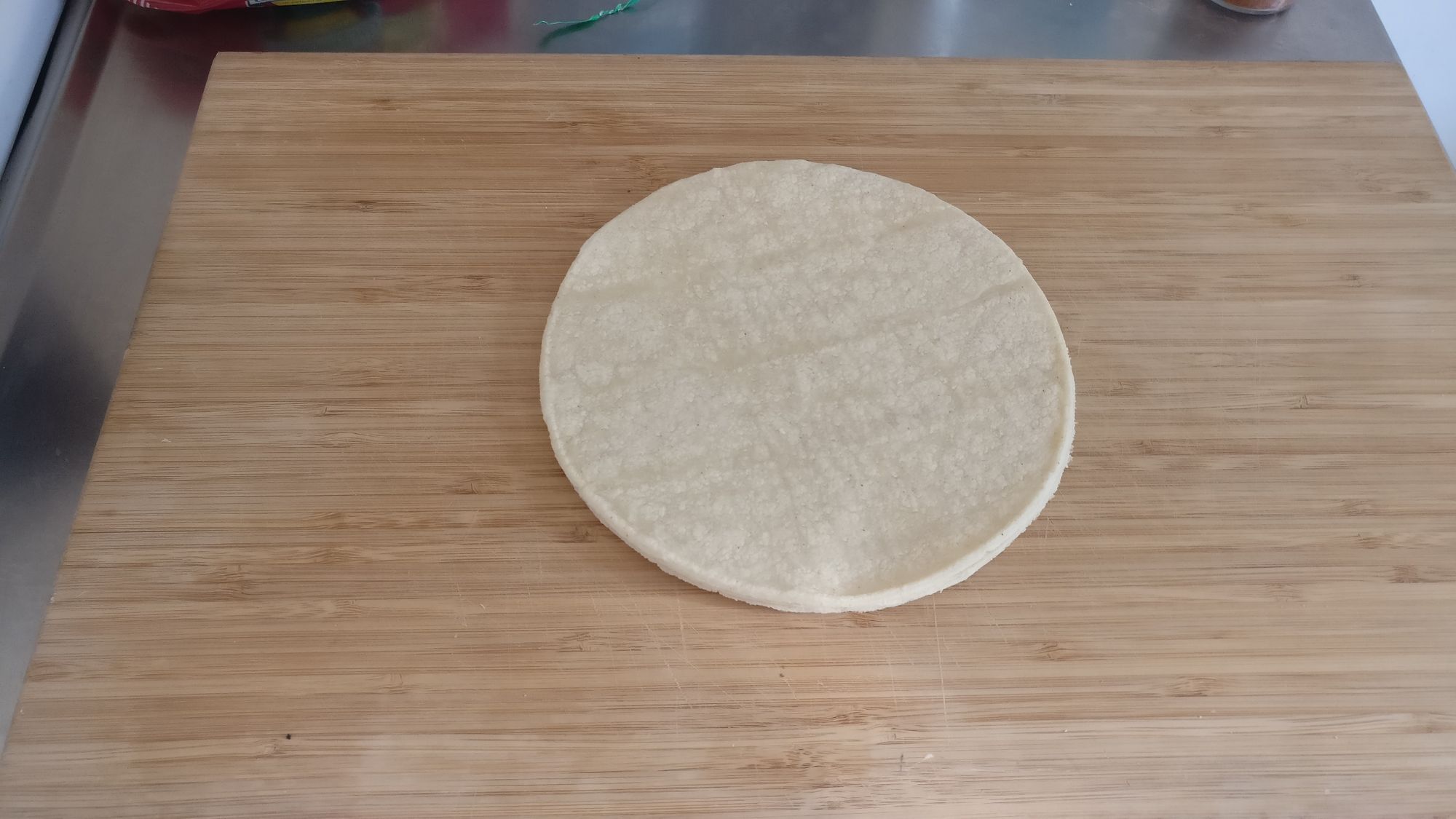 Cut the stack into 8 pieces. I cut in half, restacked, and cut into quarters.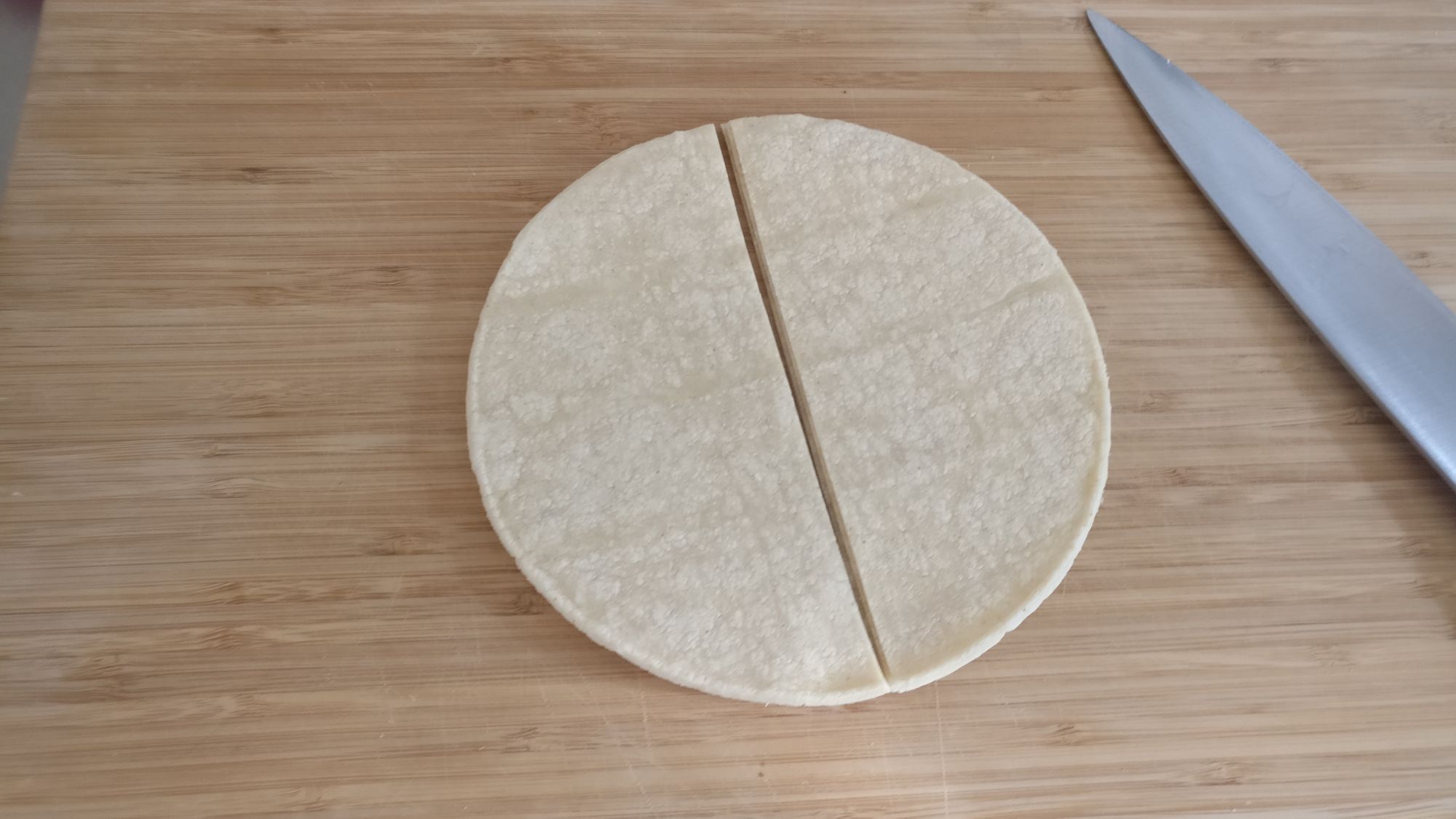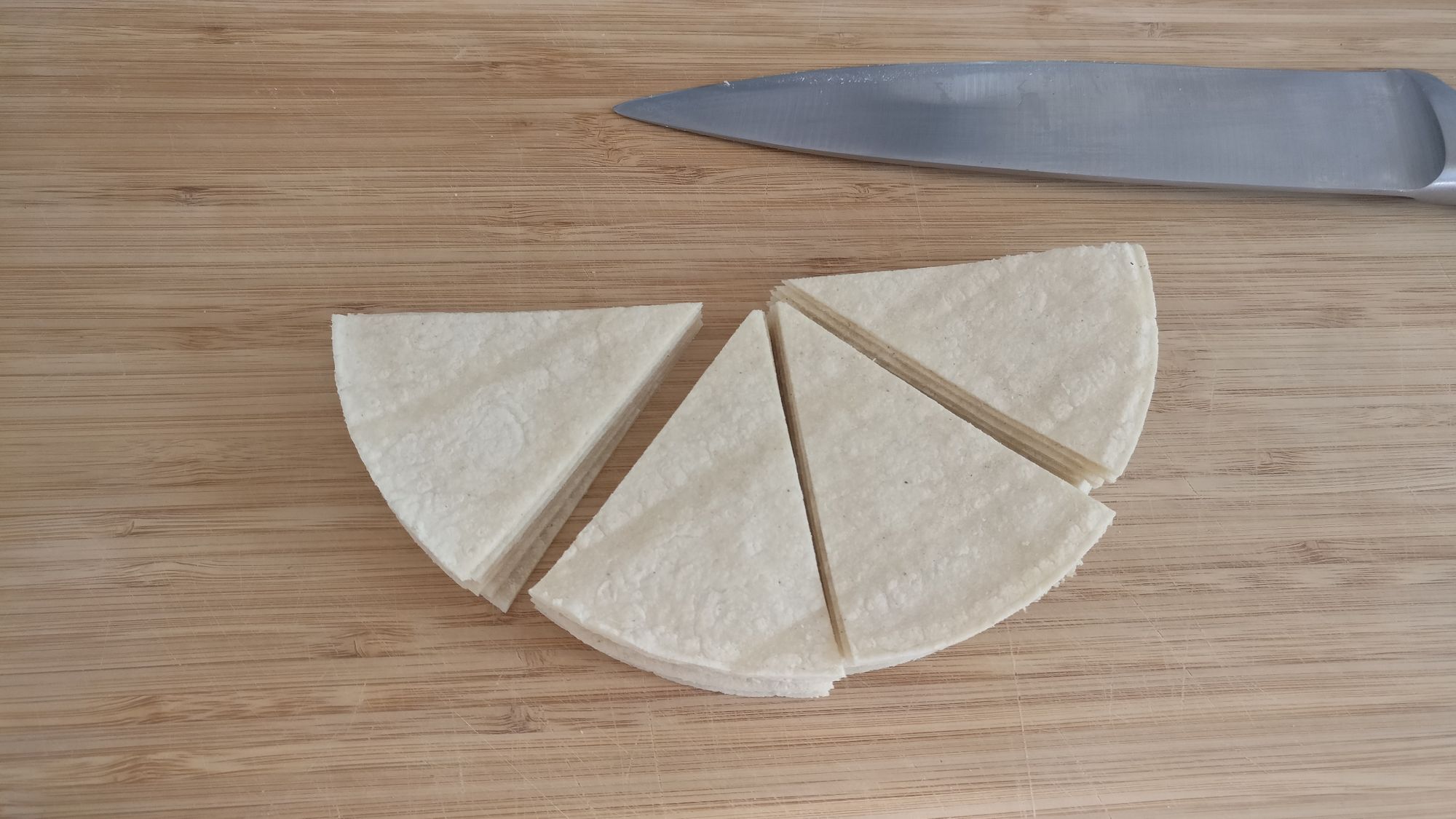 Lay the tortilla wedges onto a baking sheet and spray or toss oil and salt ad whatever other seasonings on top.
Place in the oven for ~7 minutes.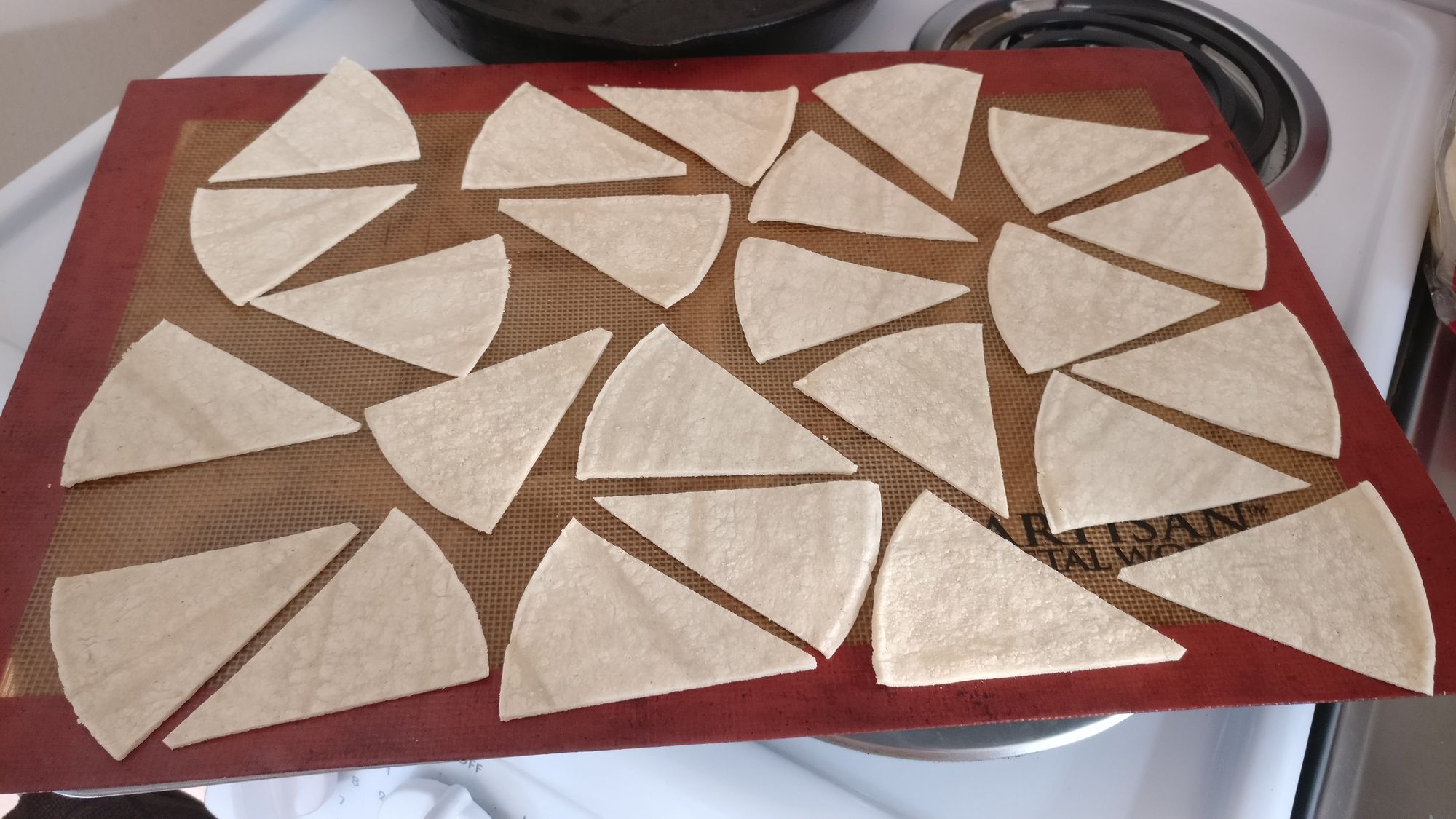 After the 7 minutes are up, flip the chips and put them back into the oven for another 7 minutes.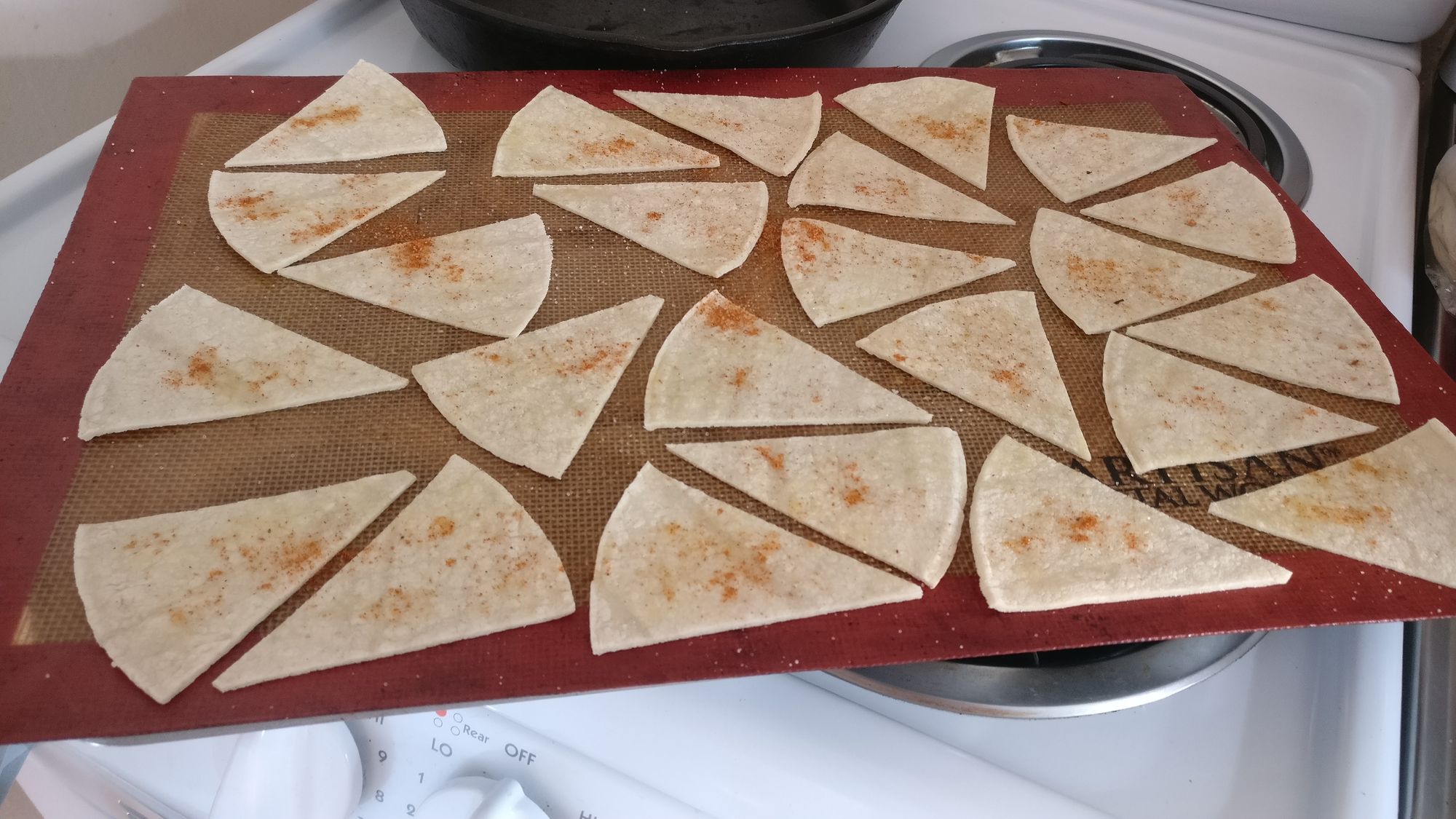 Results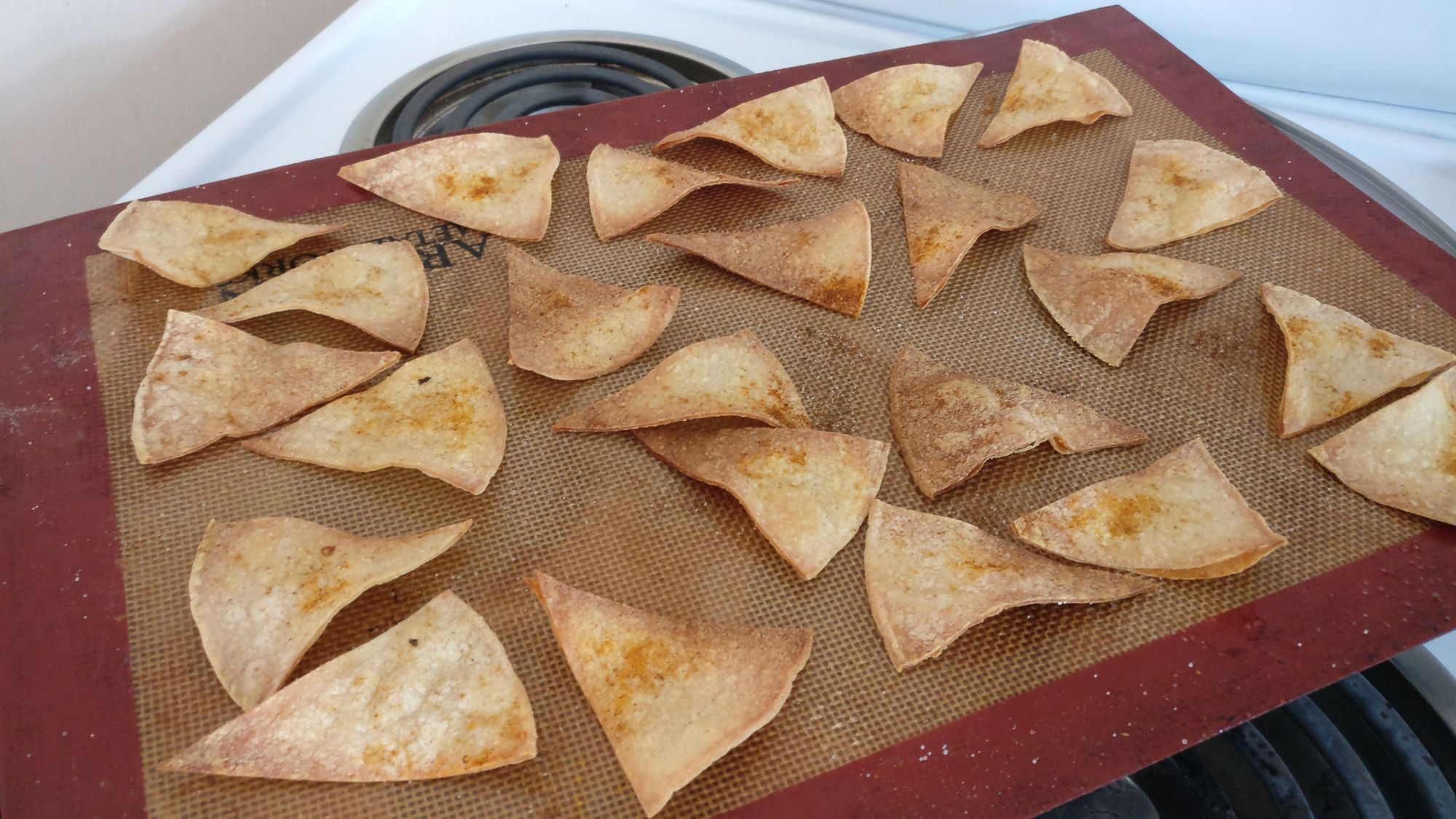 I always keep tortillas on hand in the freezer for quick meals and quick snacks, and this is pretty nice. Admittedly, it's not the same as store-bought chips, as these are a little thicker and have more of the crunch factor of those pumpernickel bread pieces in party mixes.
Don't be afraid to change up the seasonings!