Tuna Kimbap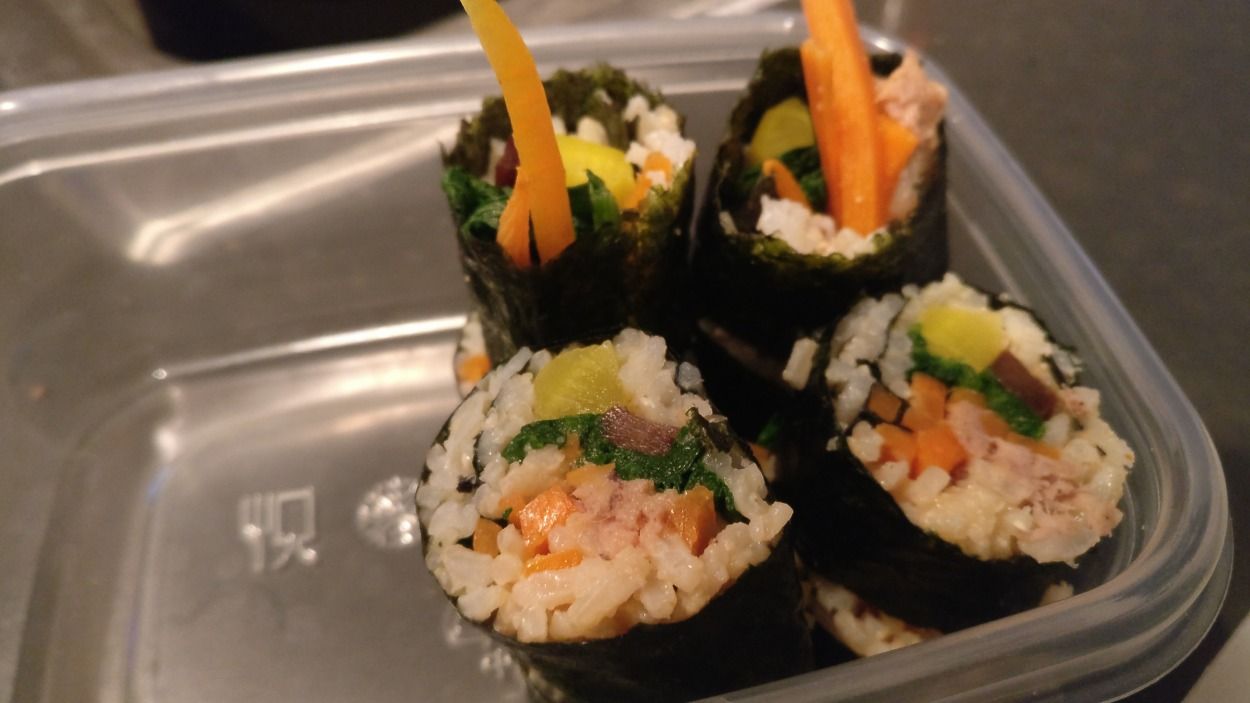 This dish makes me think of middle school and high school because I had a friend whose mother would sometimes pack her kimbap for lunch, and then another friend and I would always be hounding over it, trying to get a piece. It's like a sushi roll, but everything is cooked, and there are different flavors and textures like the crunchy pickled radish and the soft savory egg. I would eat this more often if it weren't so much effort to put together, haha.
I also feel like kimbap the perfect picnic food since it's so easy to pack and eat!
---
Ingredients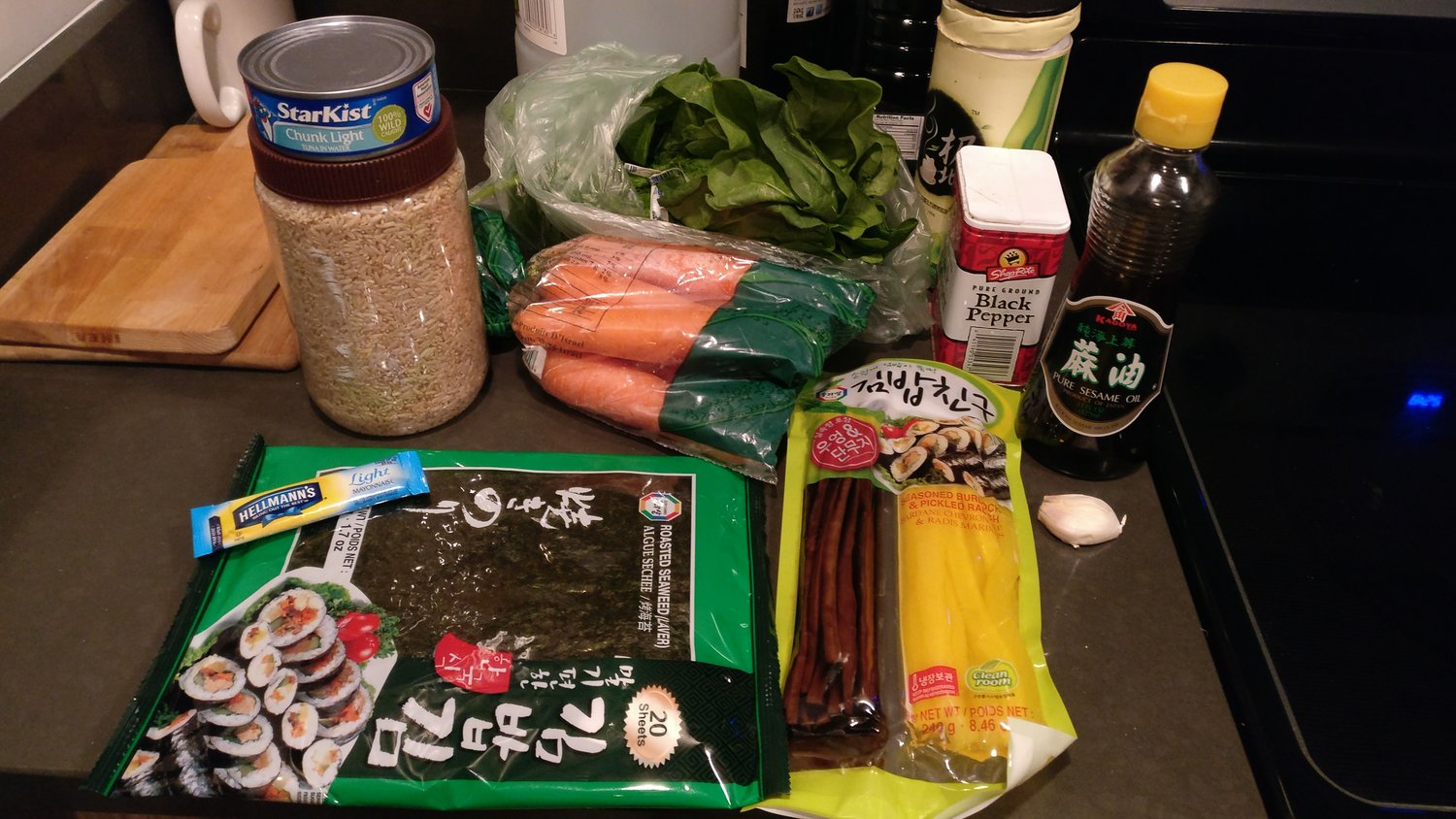 seaweed laver
1 cup uncooked rice
1 bunch of spinach
2 carrots
3 eggs
can of tuna
mayonnaise
salt
sesame oil
black pepper
Normally, I would add in egg too, but as usual, I don't have any in my fridge.
Methodology
There are many components that you will want to work on concurrently.
First component: rice.
Start up your rice cooker.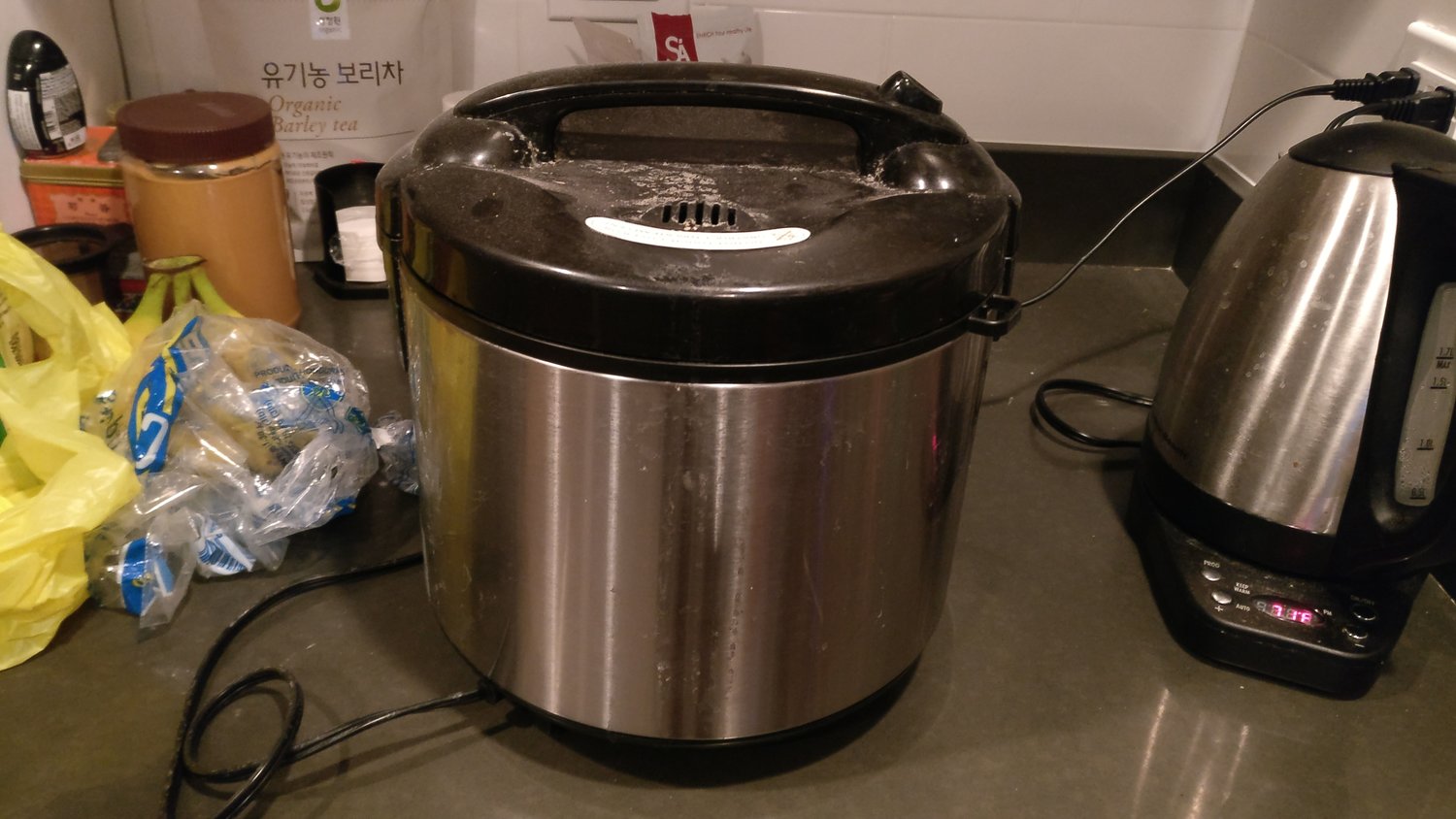 When it is done, take the cooked rice off the heat and add 1/2 tsp salt and 2 tsp sesame oil. Carefully mix it in without crushing the rice.
Second component: carrot.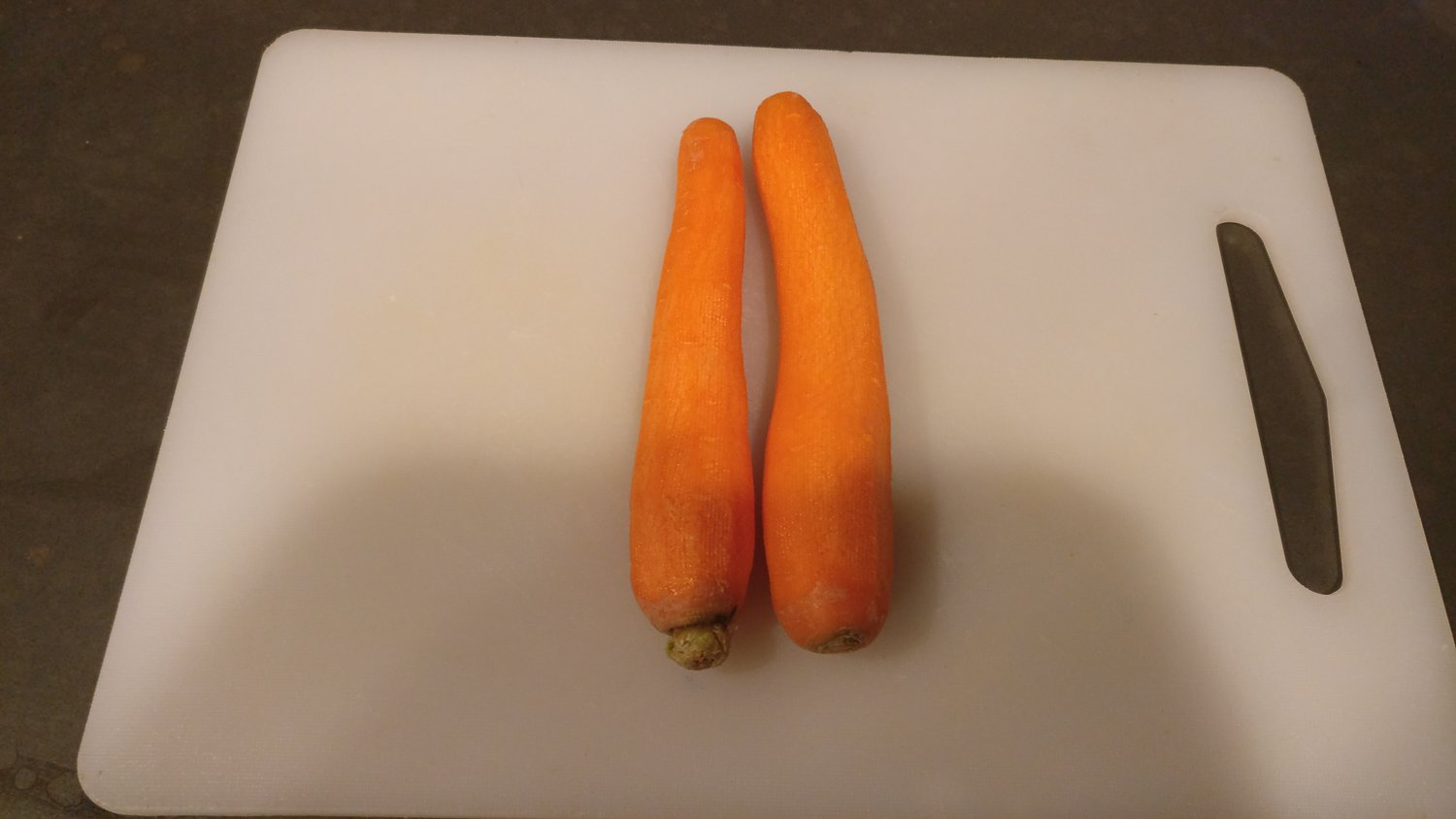 Slice up the carrot into super thin, long sticks. If you're not too confident with your knife skills, a pro-tip would be to cut thin ribbons using a vegetable peeler, and then cutting the ribbons length-wise.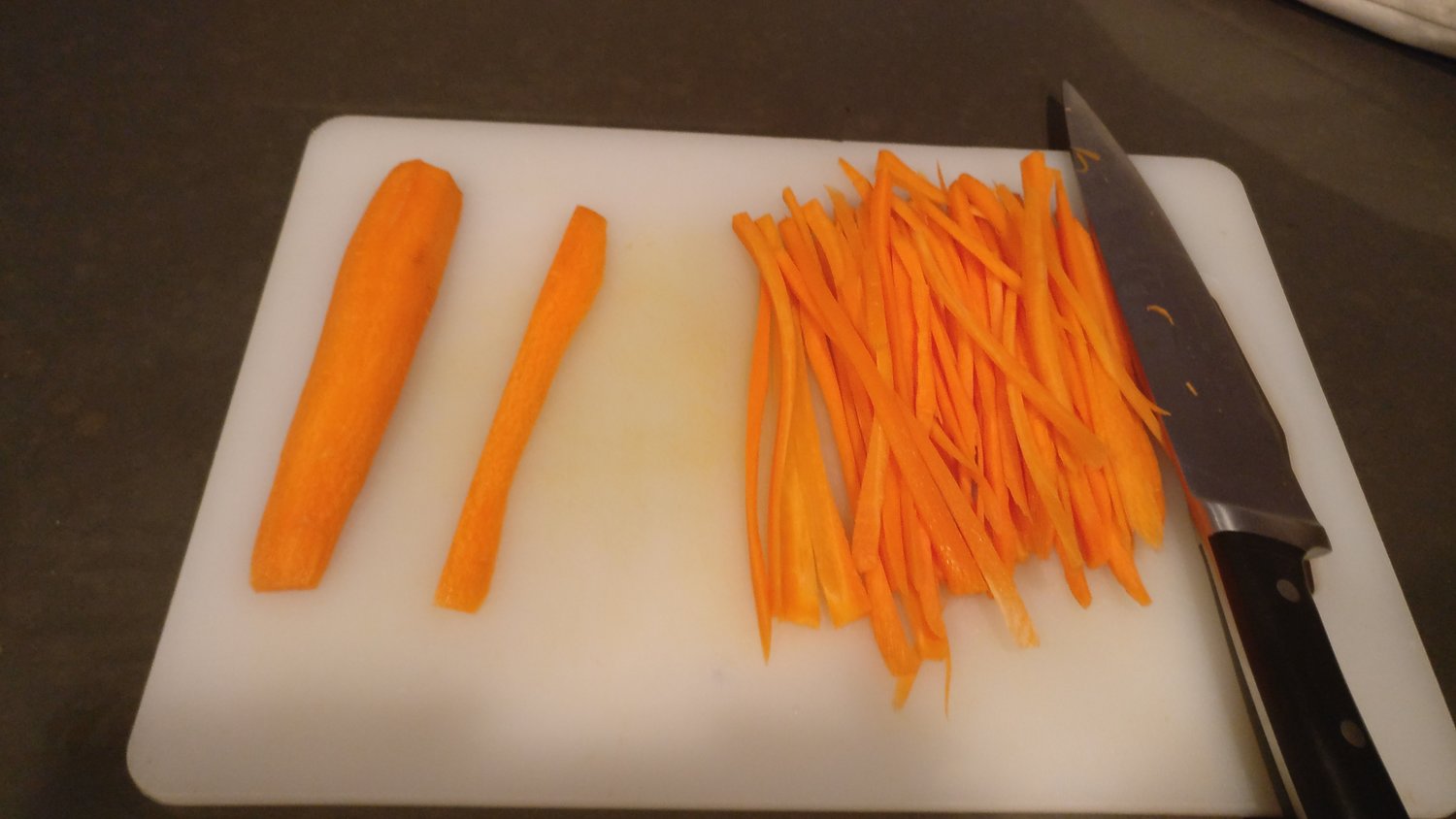 Heat up a frying pan and add the carrots with a pinch of salt. Cook until the carrots begin to sweat and soften for about ten minutes.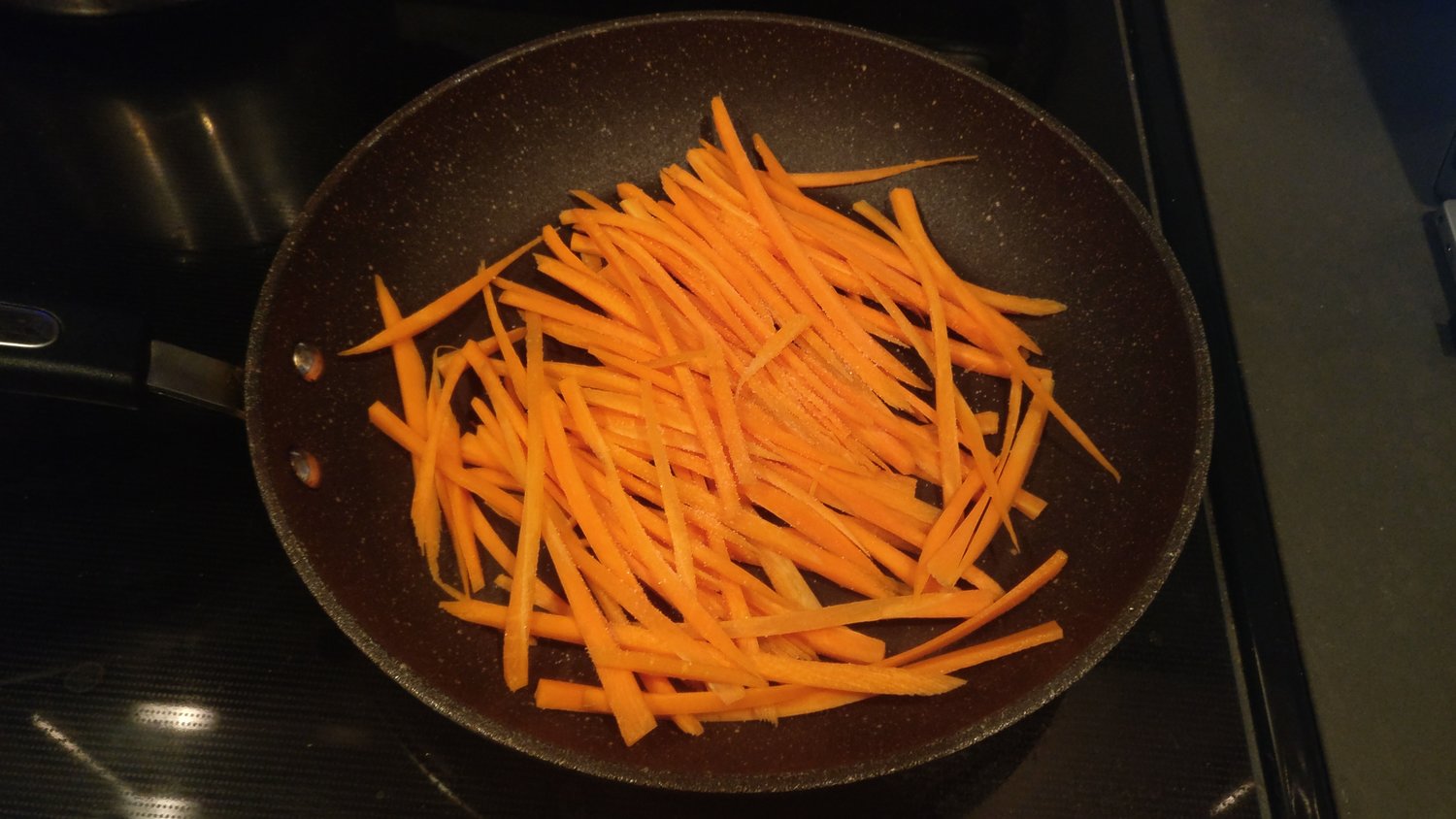 Take the carrots off the heat and pat them dry.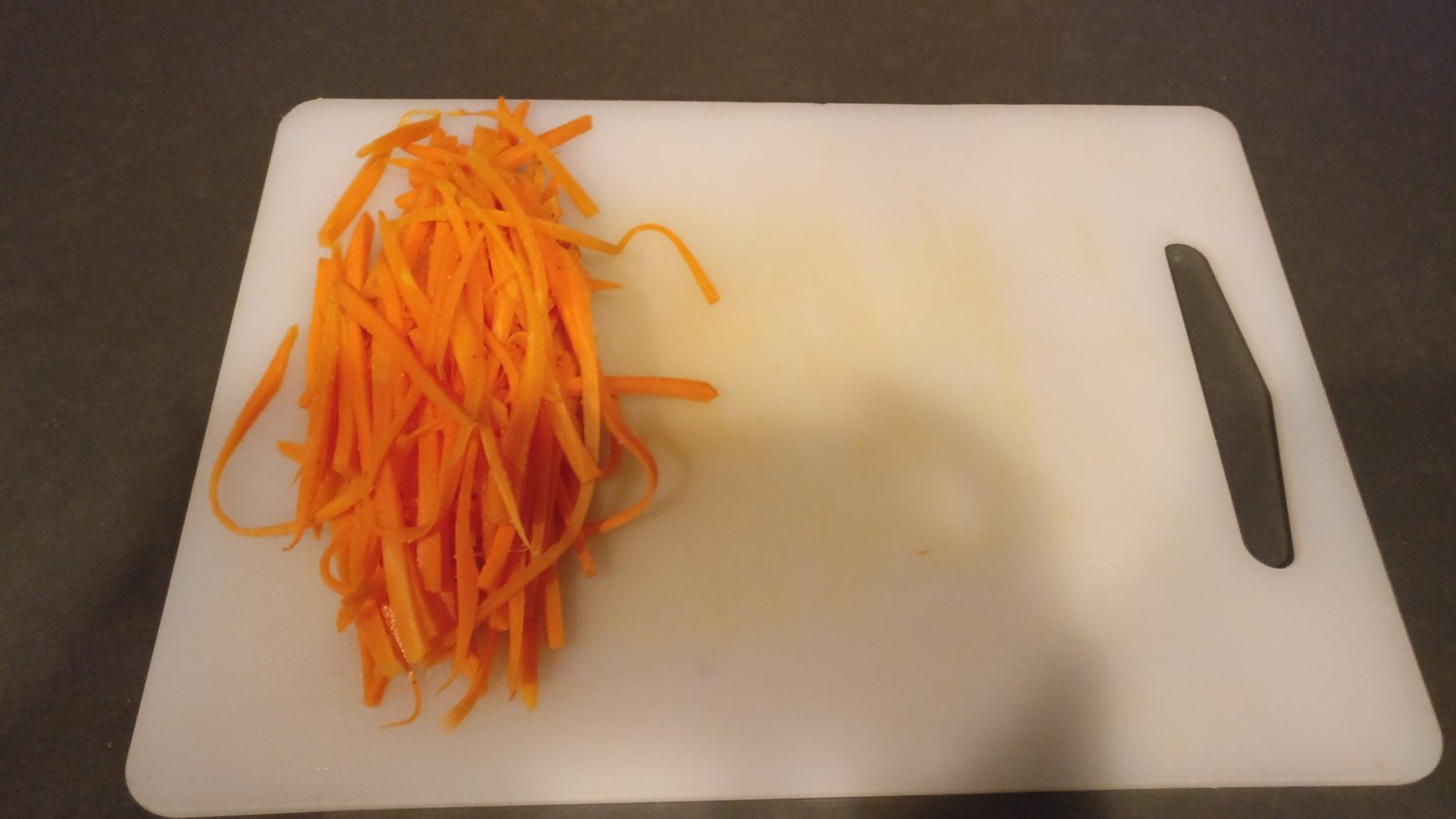 Third component: spinach.
Wash the spinach and blanch it.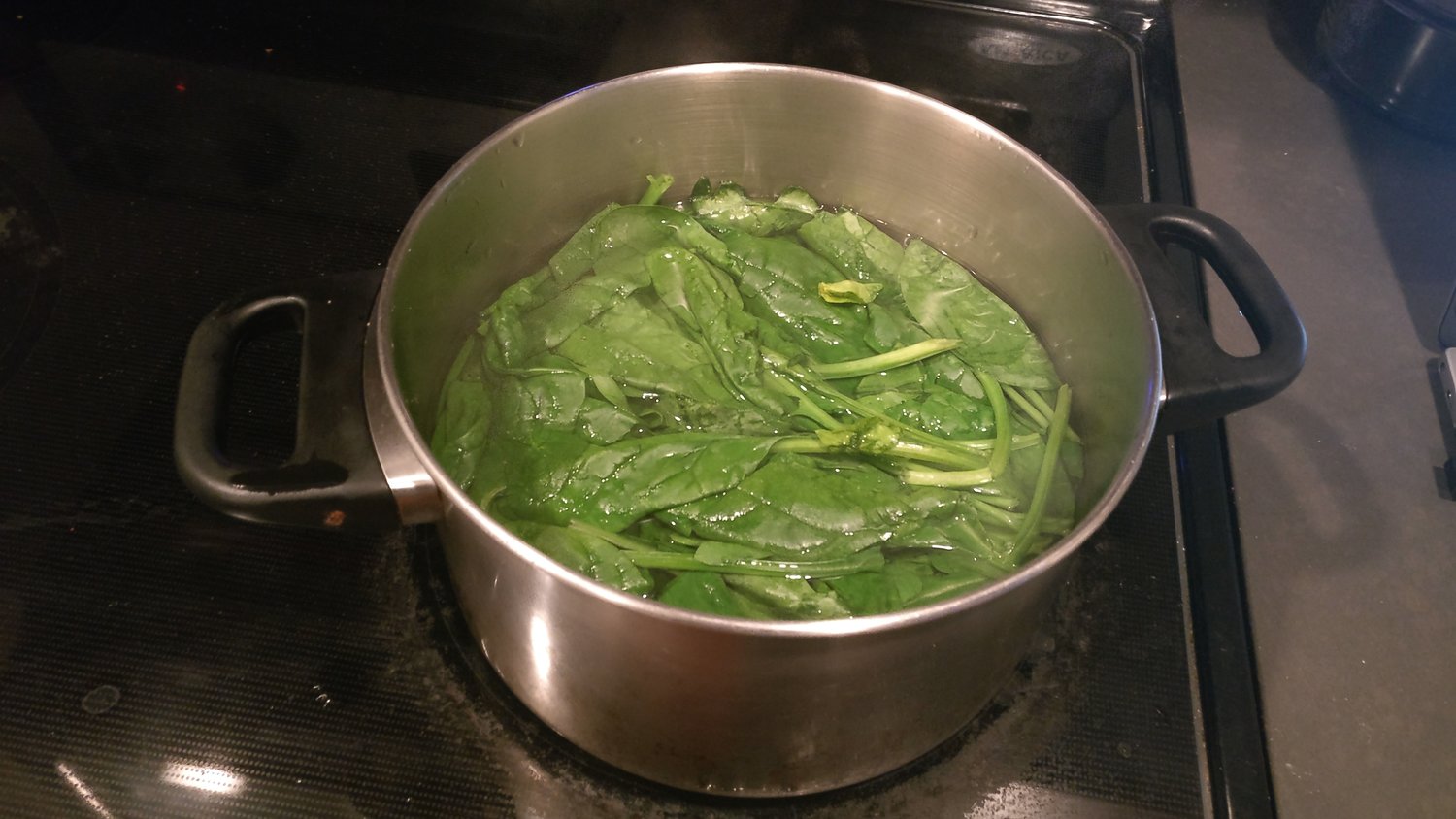 Drain the spinach. Add 1/2 tsp of salt and let it sit for a few minutes.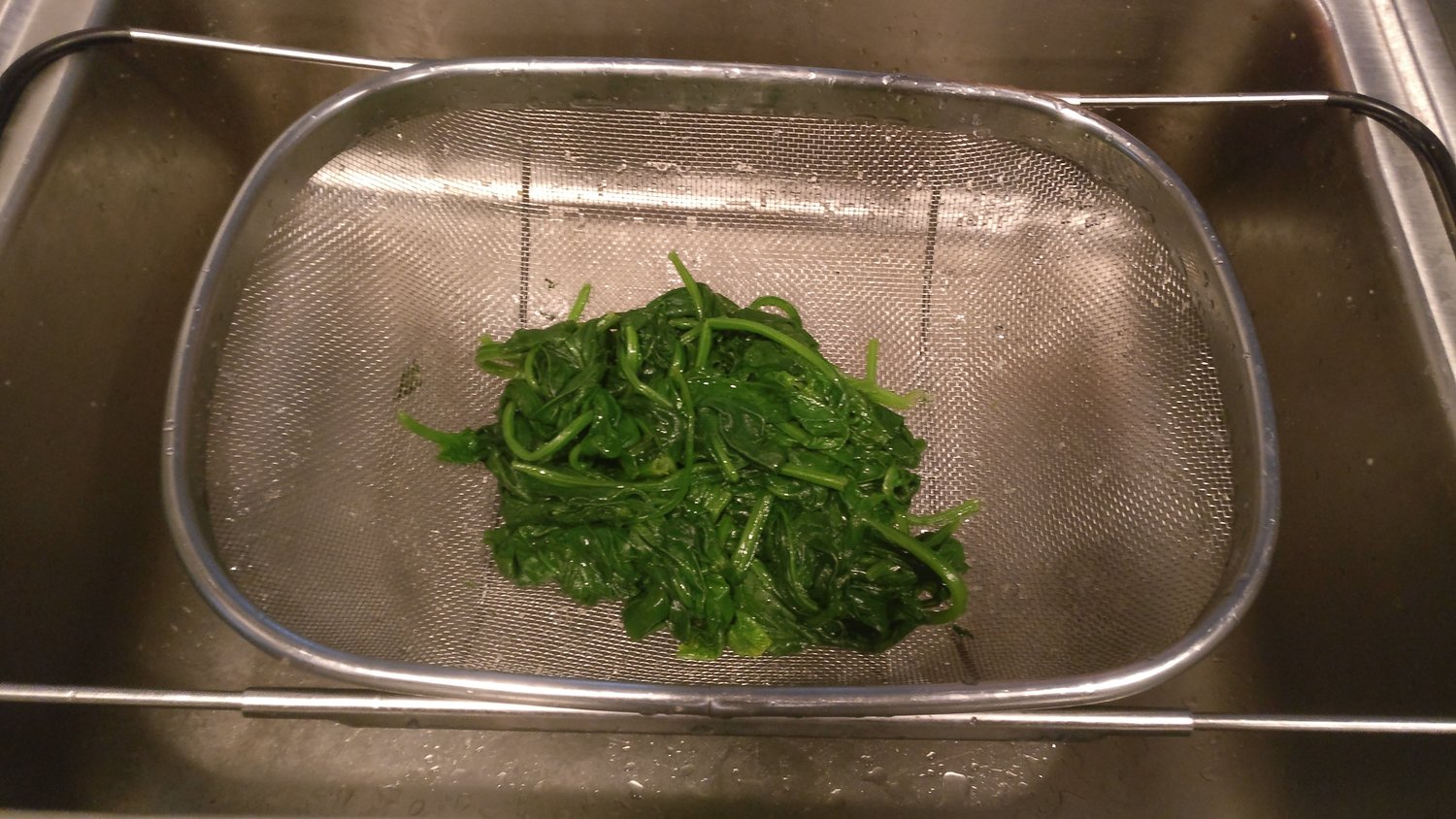 Wring out as much water by using paper towels or just use your bare hands like a monster.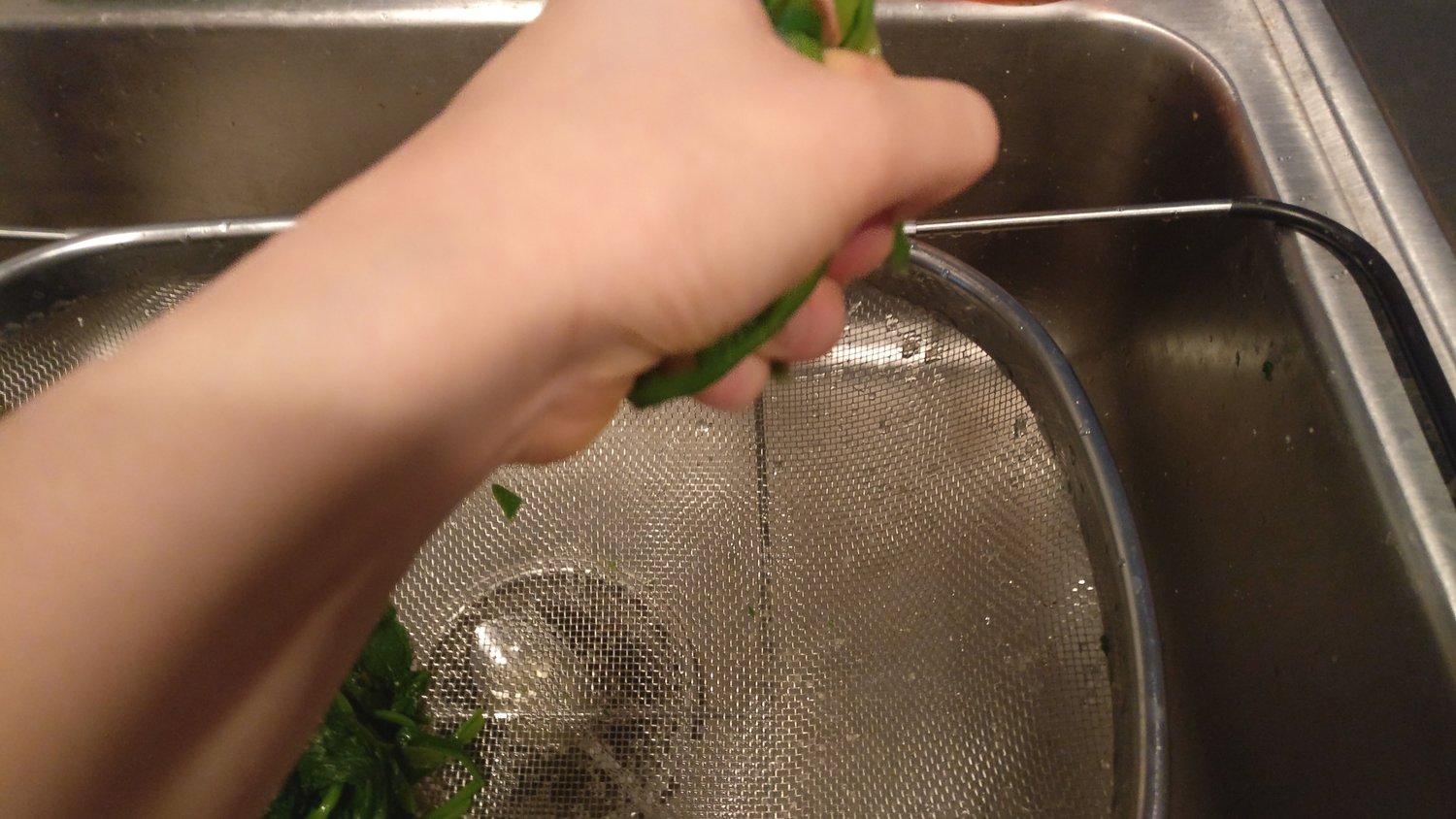 Fifth component: tuna.
Drain the can of tuna. Mix the tuna with mayonnaise and black pepper.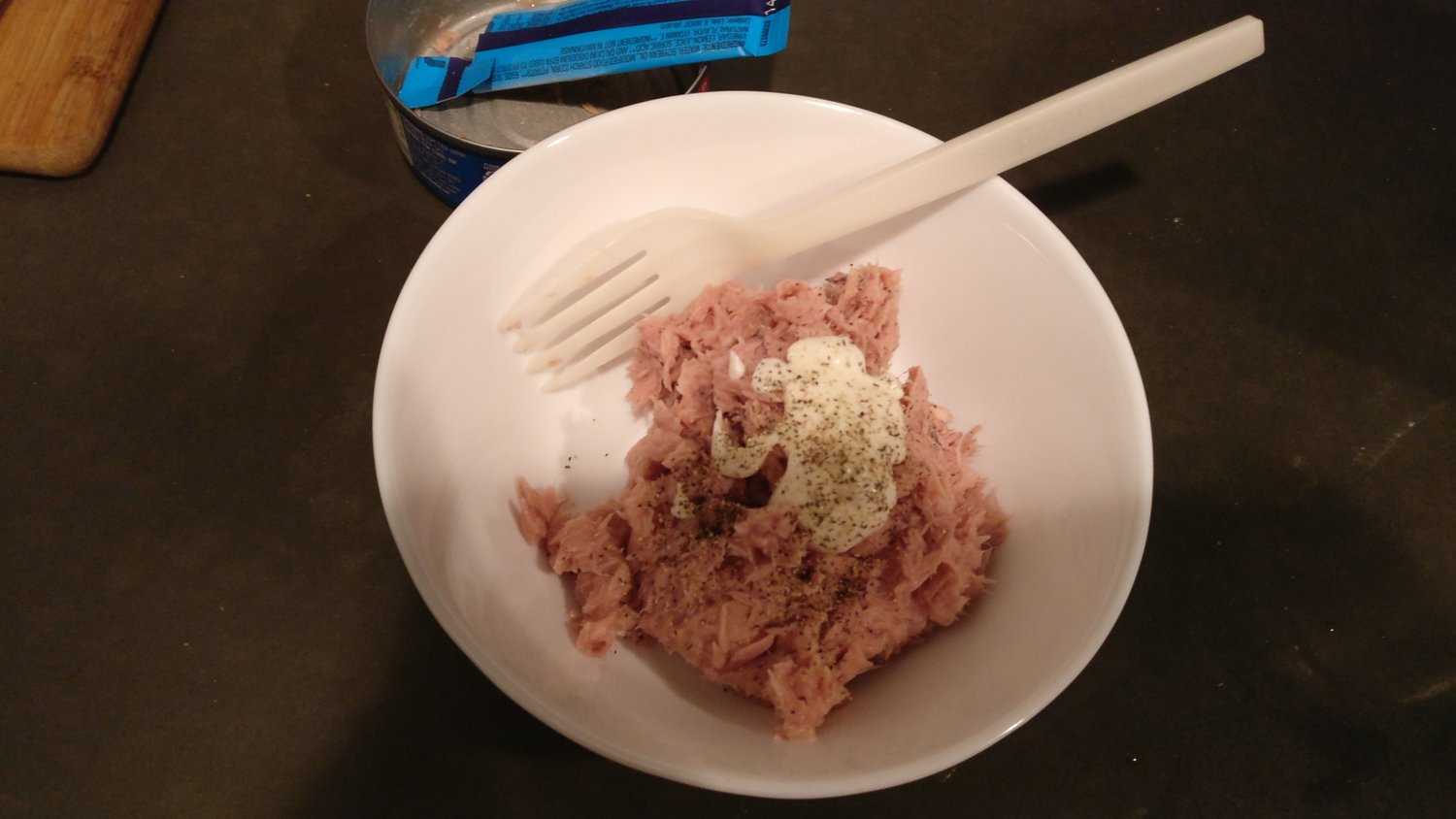 I decided to be a little wild and add some sriracha.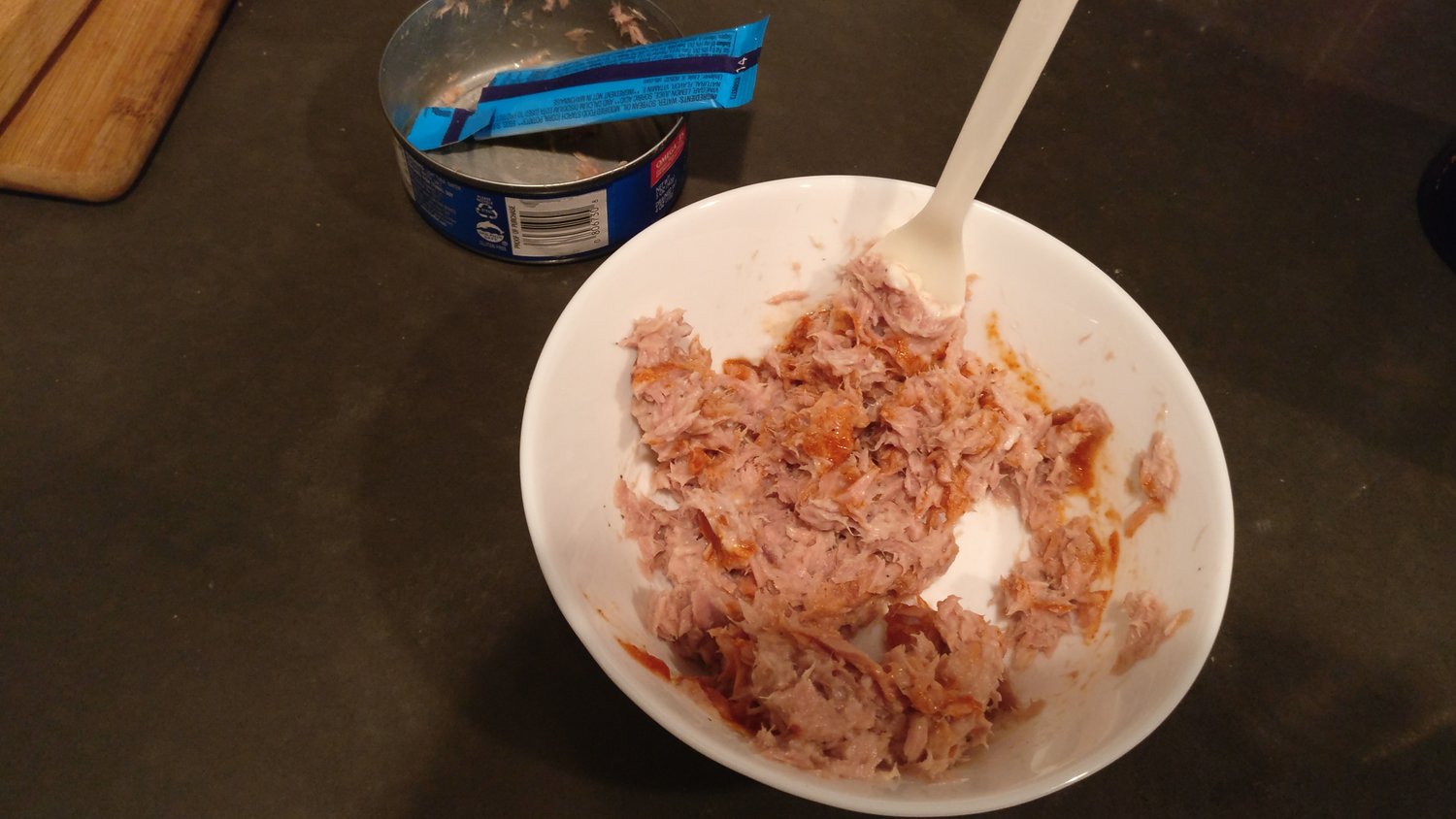 Sixth component: picked radish and burdock root.
Blessed. These can come pre-cut in packages, but sometimes you might have to cut them into long strips yourself.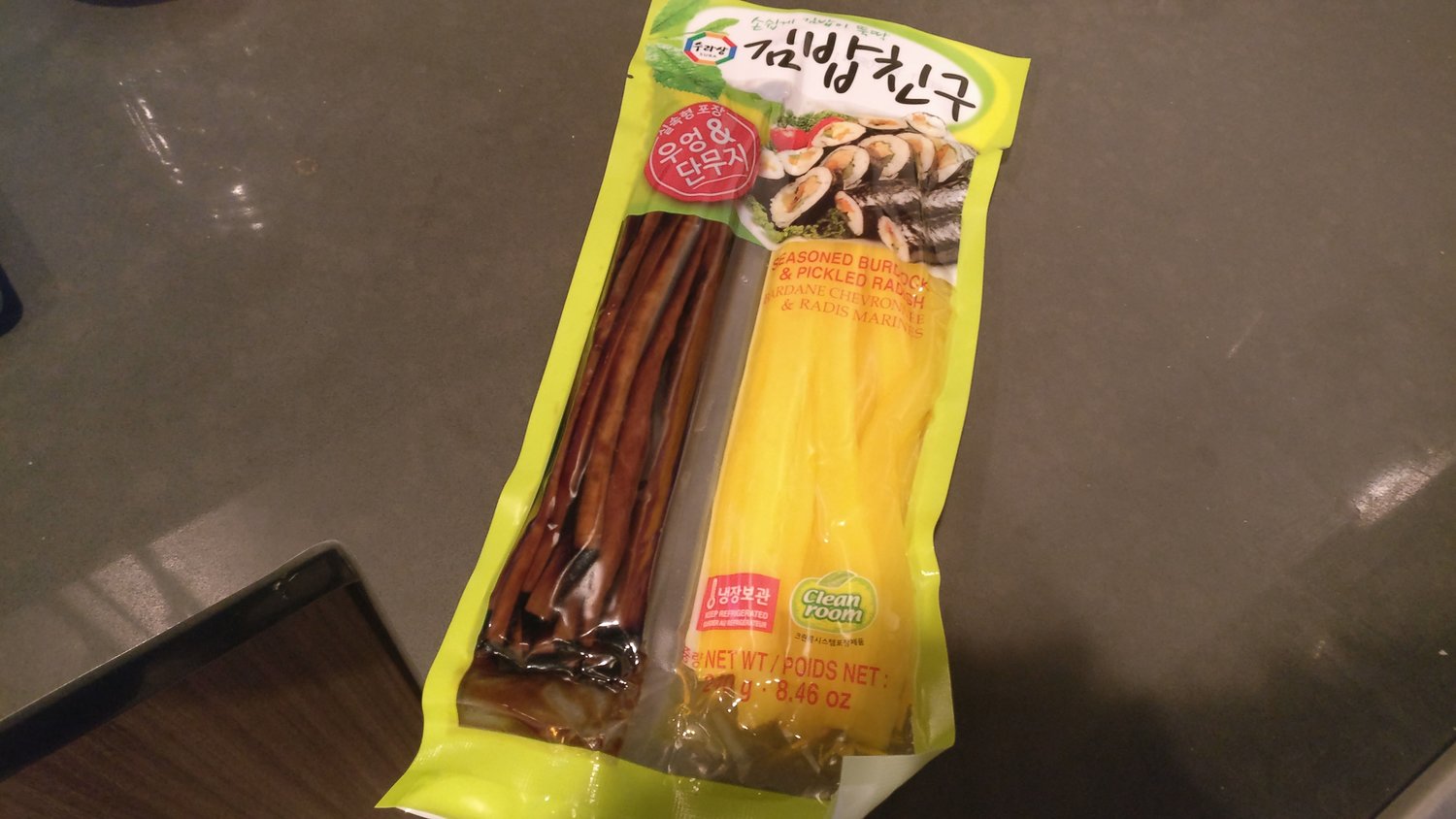 Okay, all of the components are ready, and now it is time to assemble.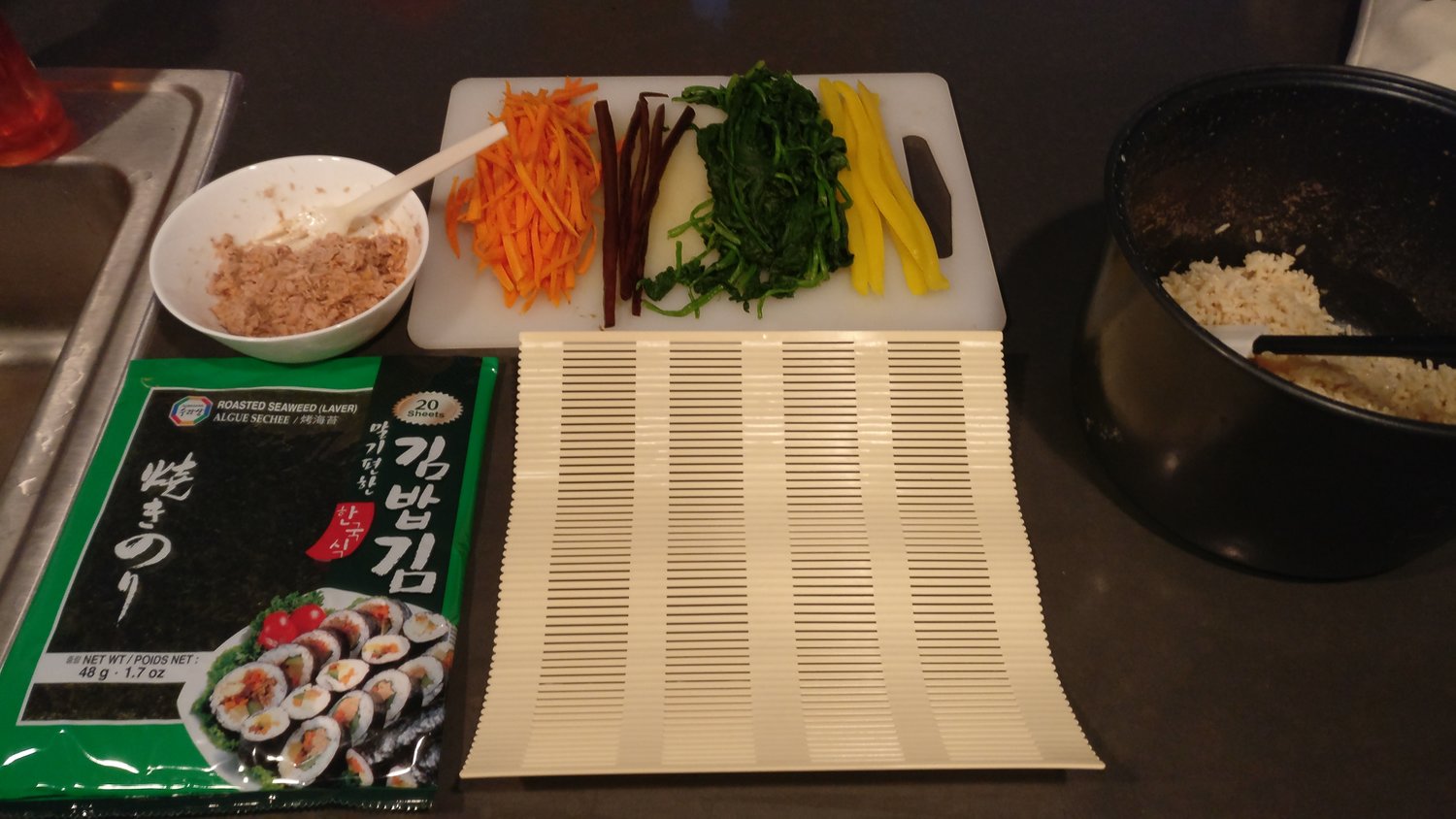 On a rolling mat, lay down a sheet of seaweed with the shiny side facing down.
Place about 3/4 cup of rice on the seaweed, leave a two-inch gap at the top. Don't pack the rice on thick--you should be able to see the seaweed though the rice layer still.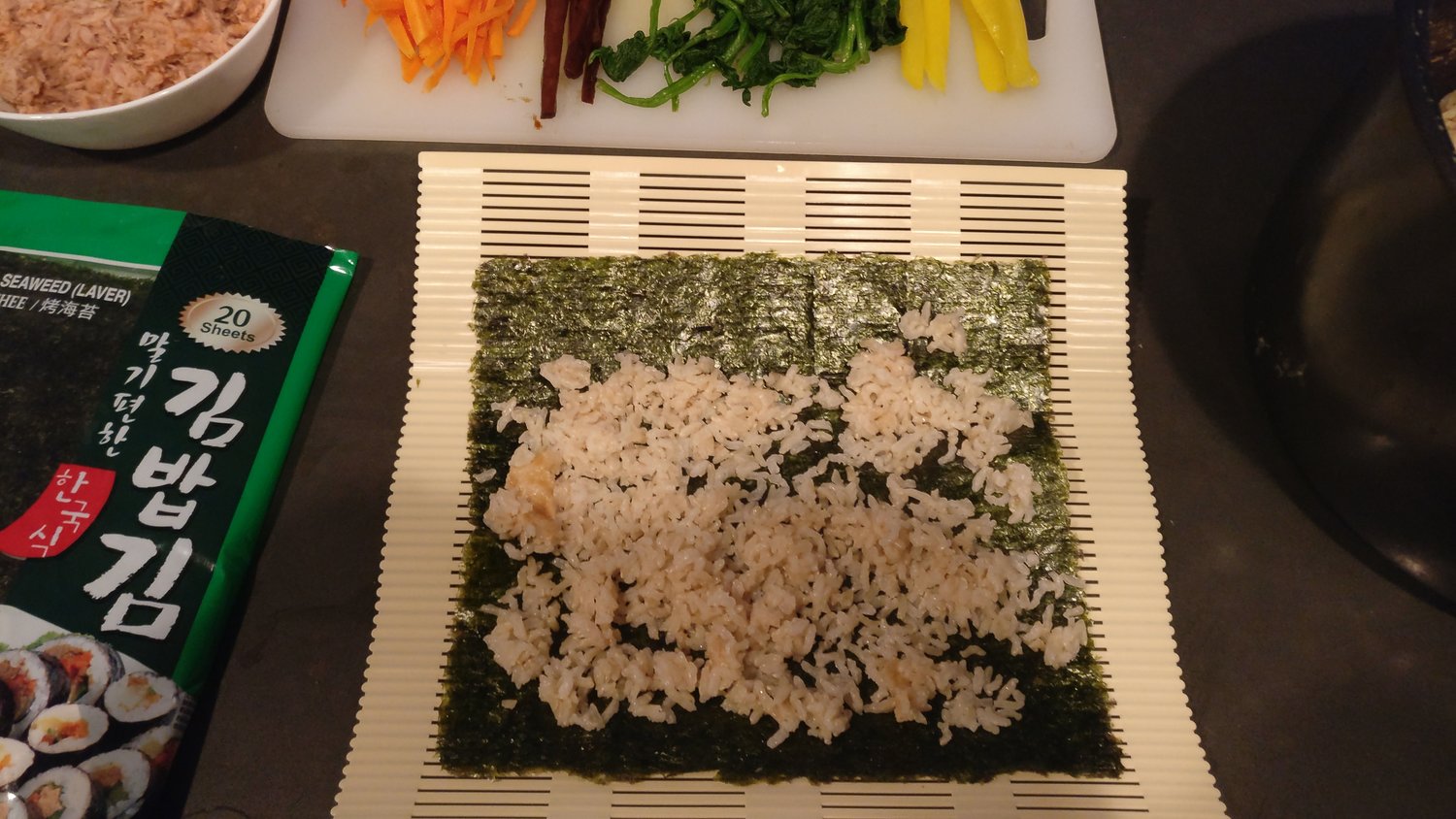 Place the egg, spinach, carrot, tuna, pickled radish, and burdock root in a line going across the middle of the rice.
Using the mat, gently roll, pressing tightly.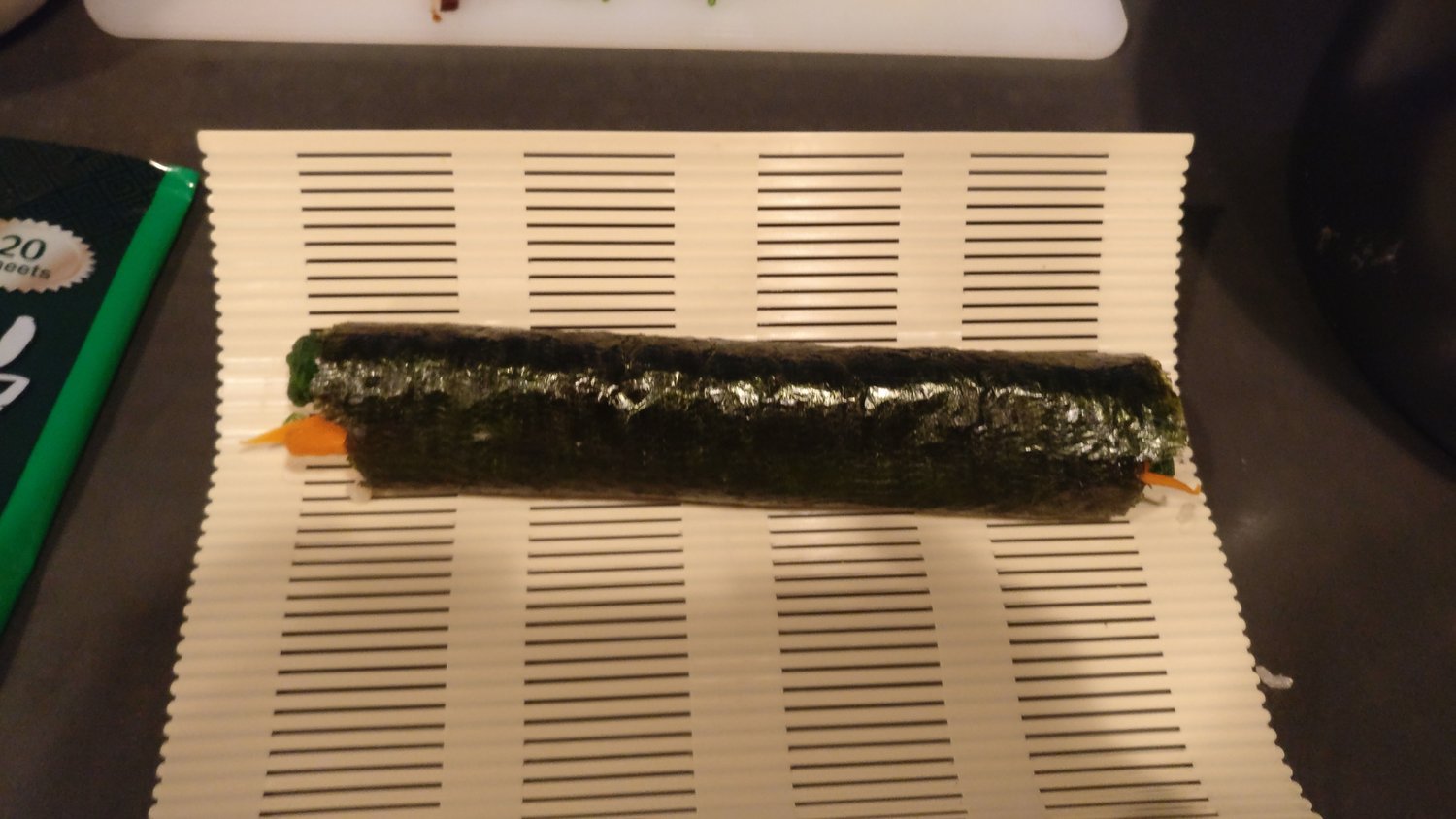 When it is time to cut the rolls, pour a small amount of sesame oil into your hand and rub your hand along the tops of the rolls. Slice the rolls into 1/4 inch pieces.
Clean your knife in between cuts.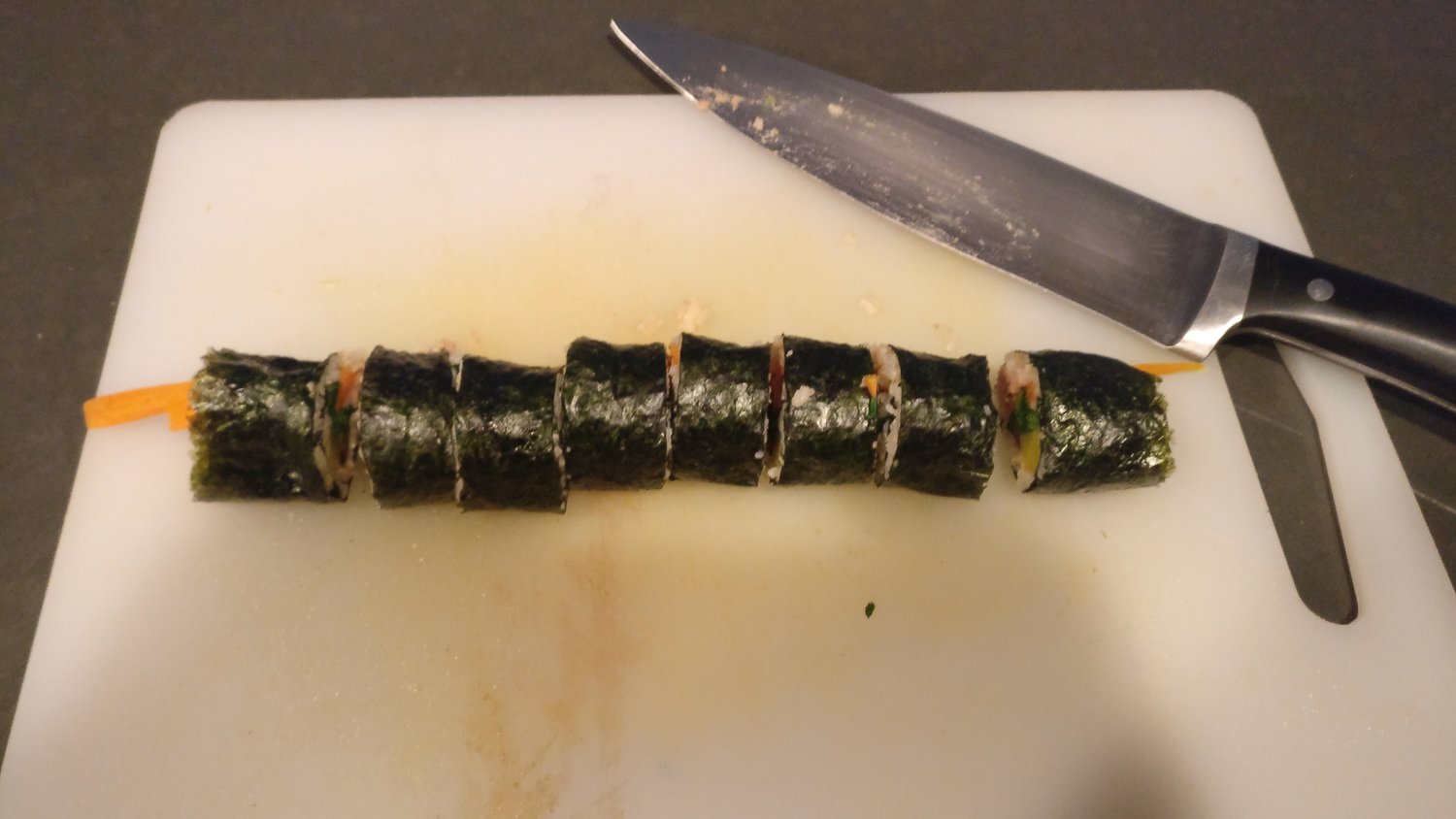 Results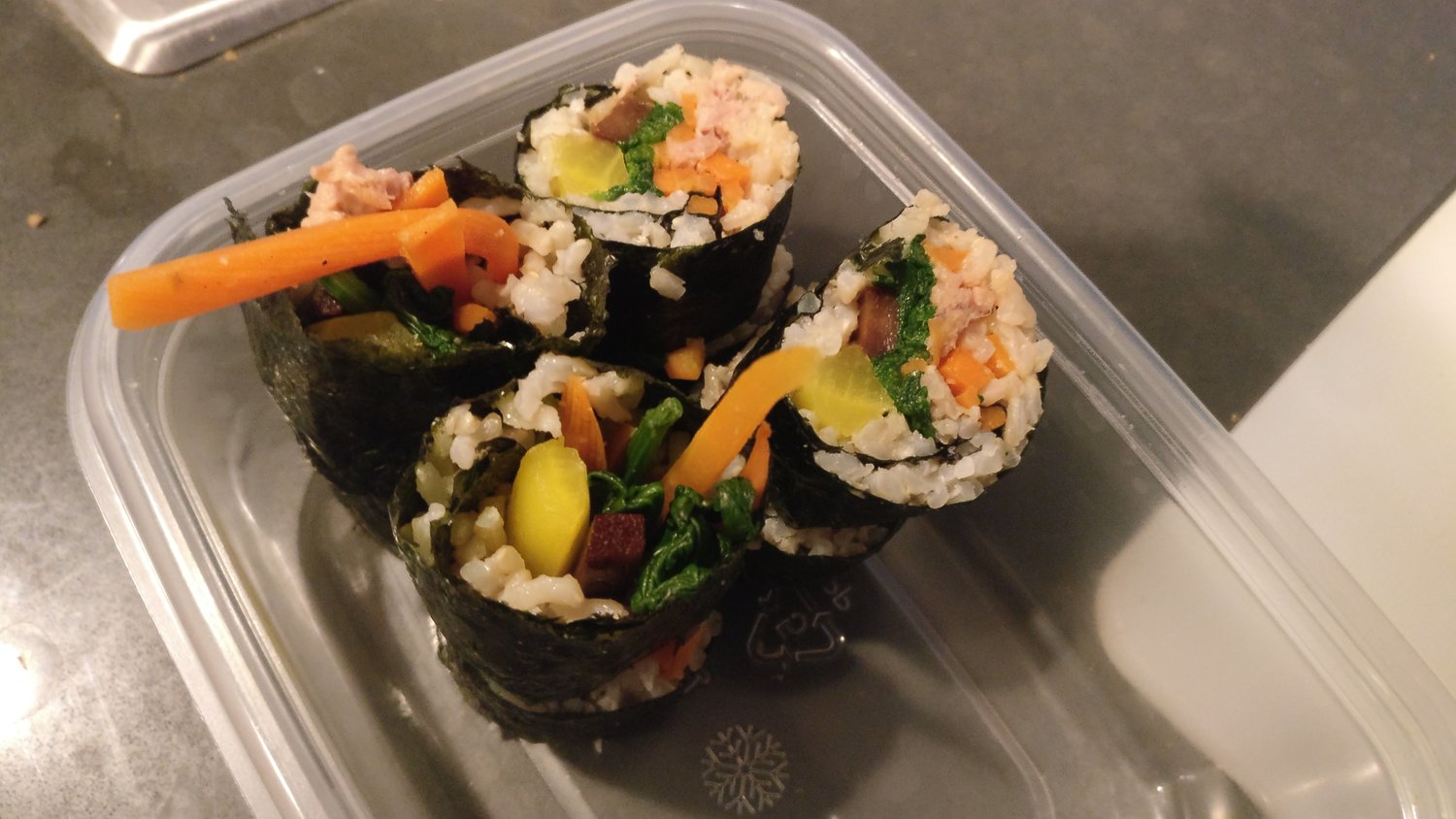 I was able to make five rolls before running out of tuna, so this amount of ingredients is enough to yield five meaty rolls and one vegetarian roll.
Kimbap is super versatile. If you prefer beef or crab sticks over tuna, do that. Don't like spinach? Try cucumber instead!
It's sweet and savory, fresh and crunchy, and overall, pretty delicious. Since there are a bunch of parts, this is mildly high effort, so my only regret is not doubling the ingredients to make even more rolls in one go.