Udon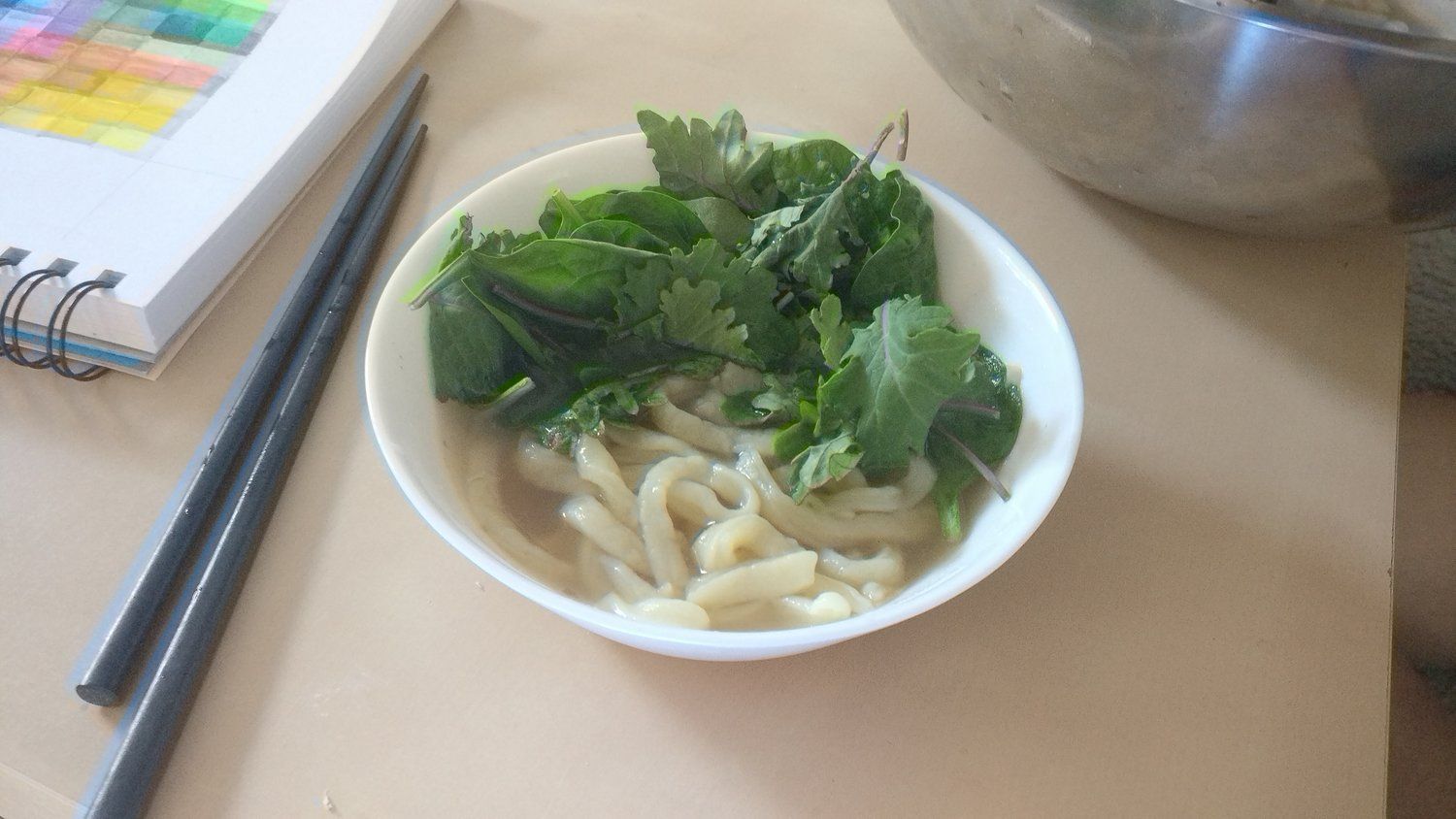 It's gotten cold lately, and there are few things more warming than a nice bowl of noodle soup.
The SO and I went out for pho earlier this week and had packed up the leftover soup to take home so that we could save the deliciousness for our own homemade udon.
---
Ingredients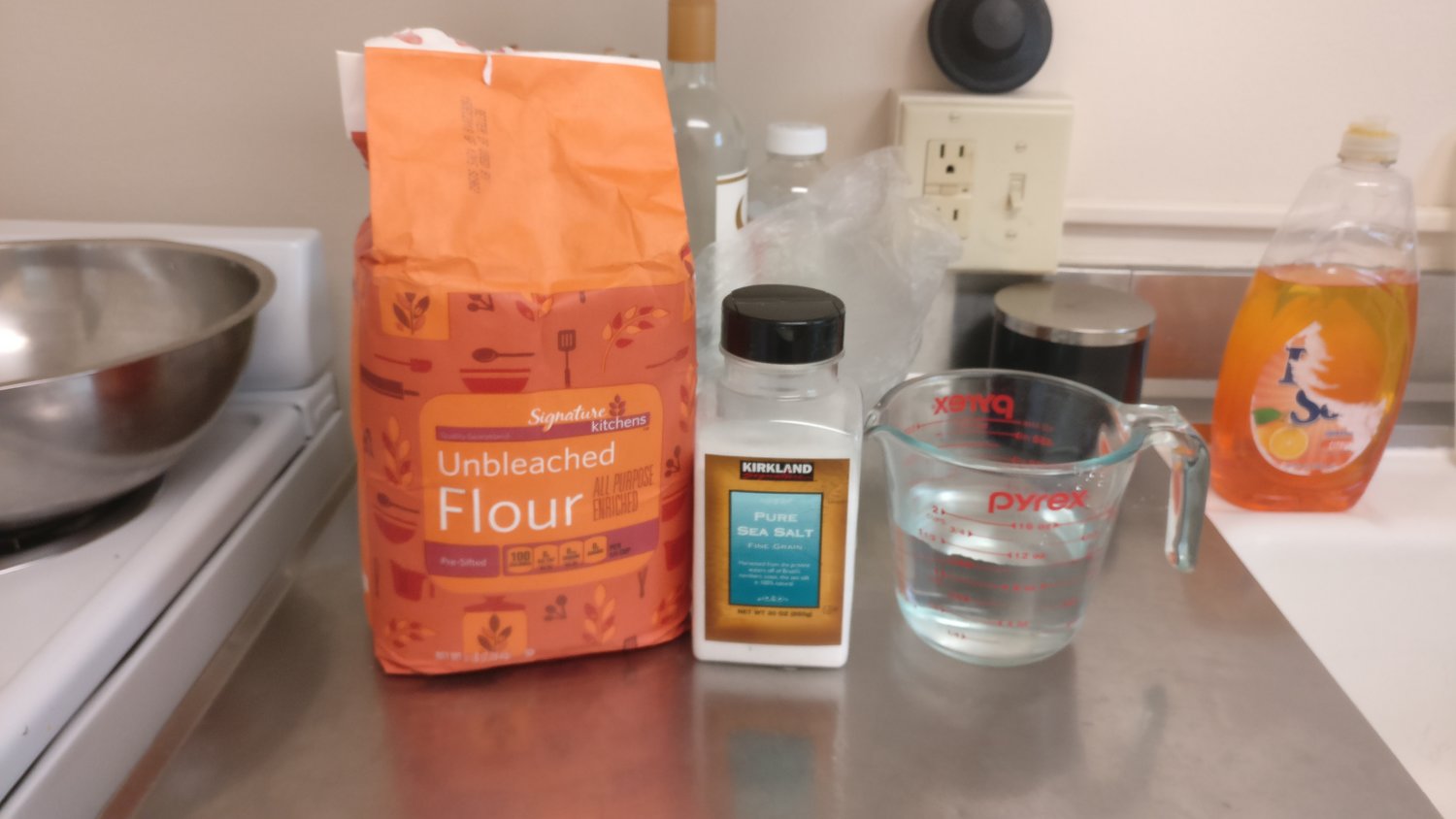 5 cups flour
1 tbsp + 1 tsp salt
1.25 cups water
Methodology
Combine flour and salt in a bowl.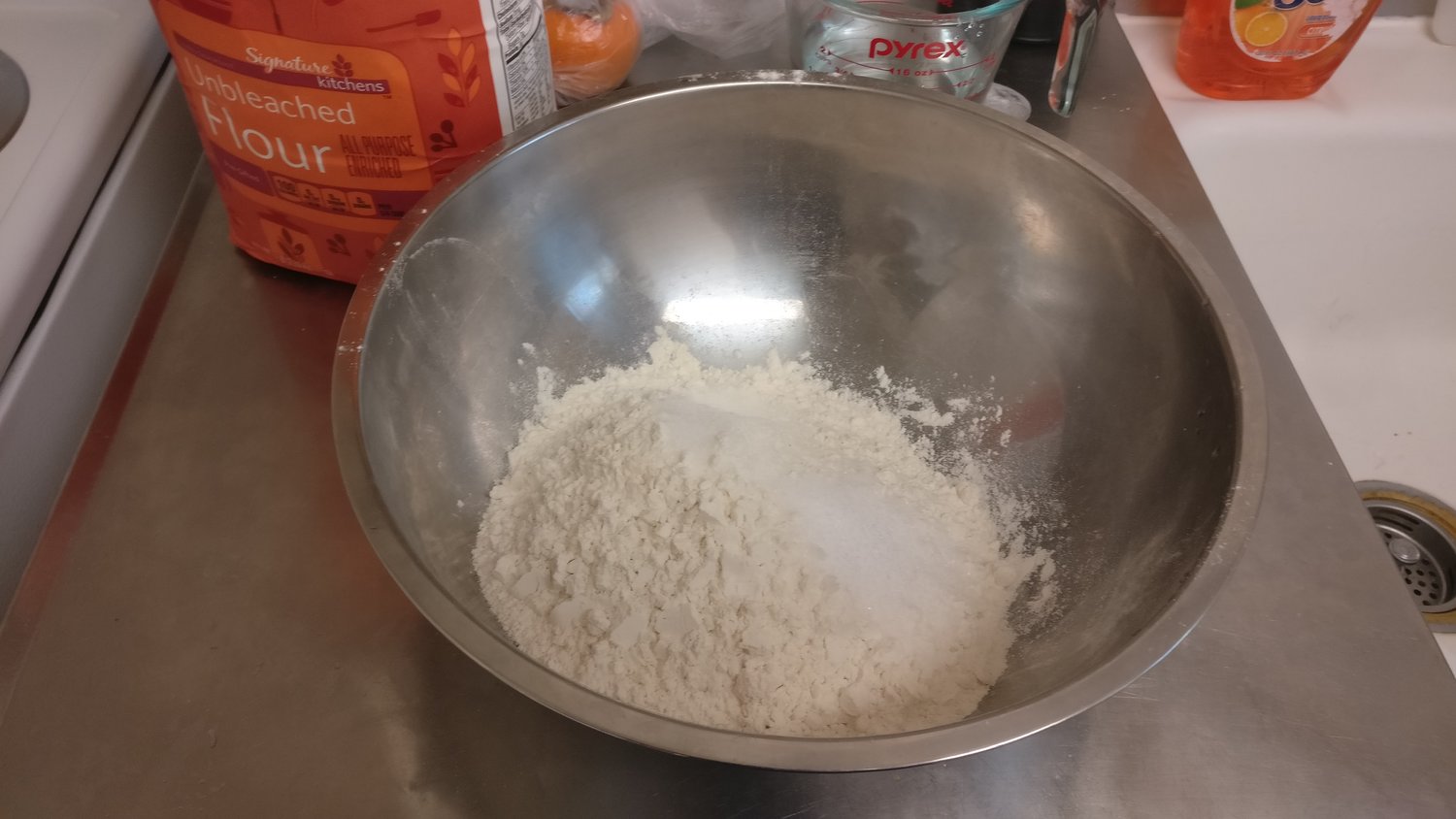 Add the water slowly and mix. I started off using chopsticks until things started coming together. You might find that you will need more flour or water--I'm counting on your to use your spidey senses to judge!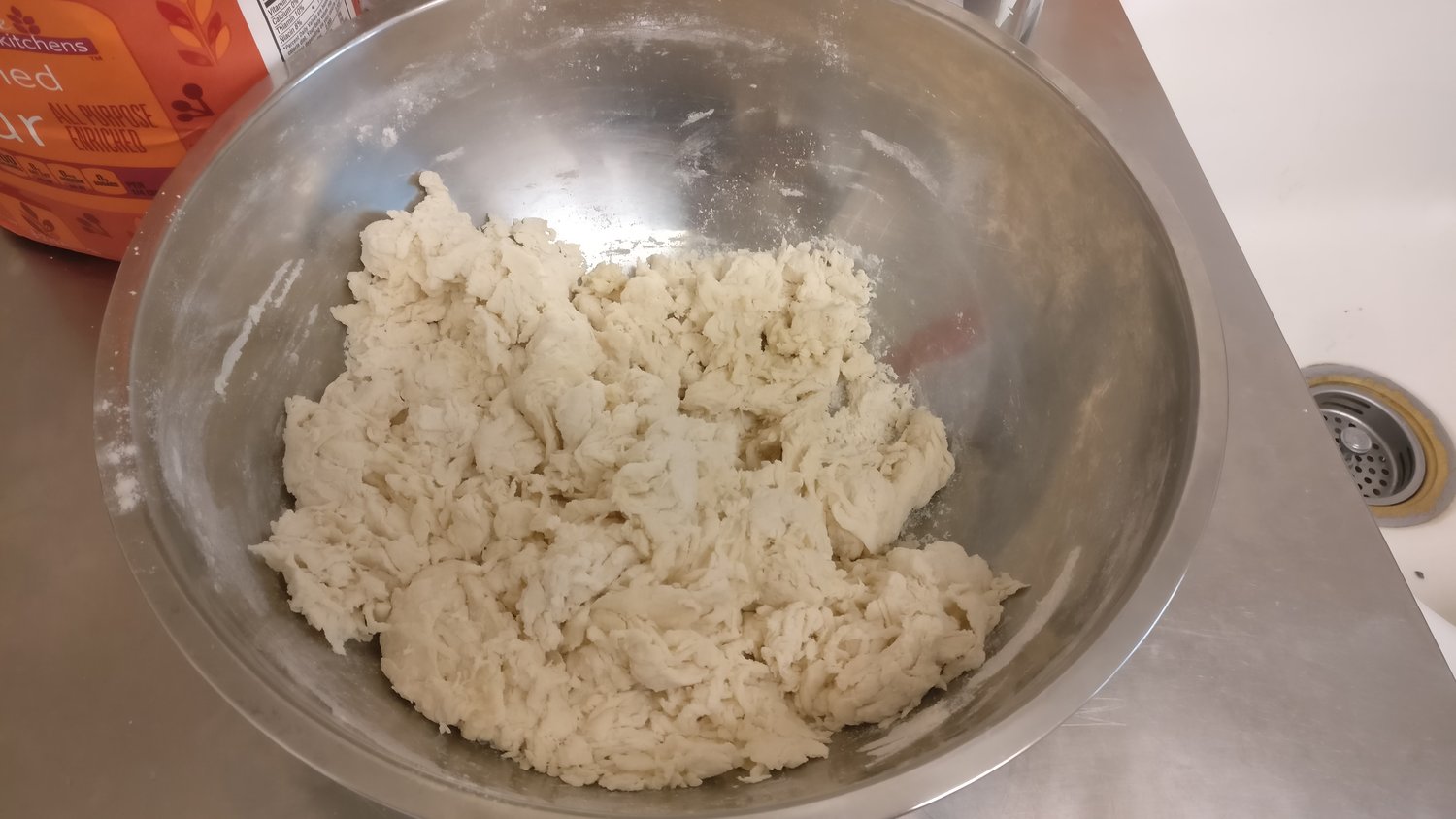 Then I moved to using my hands. Knead the dough for about five minutes or until it starts to get smooth and shiny.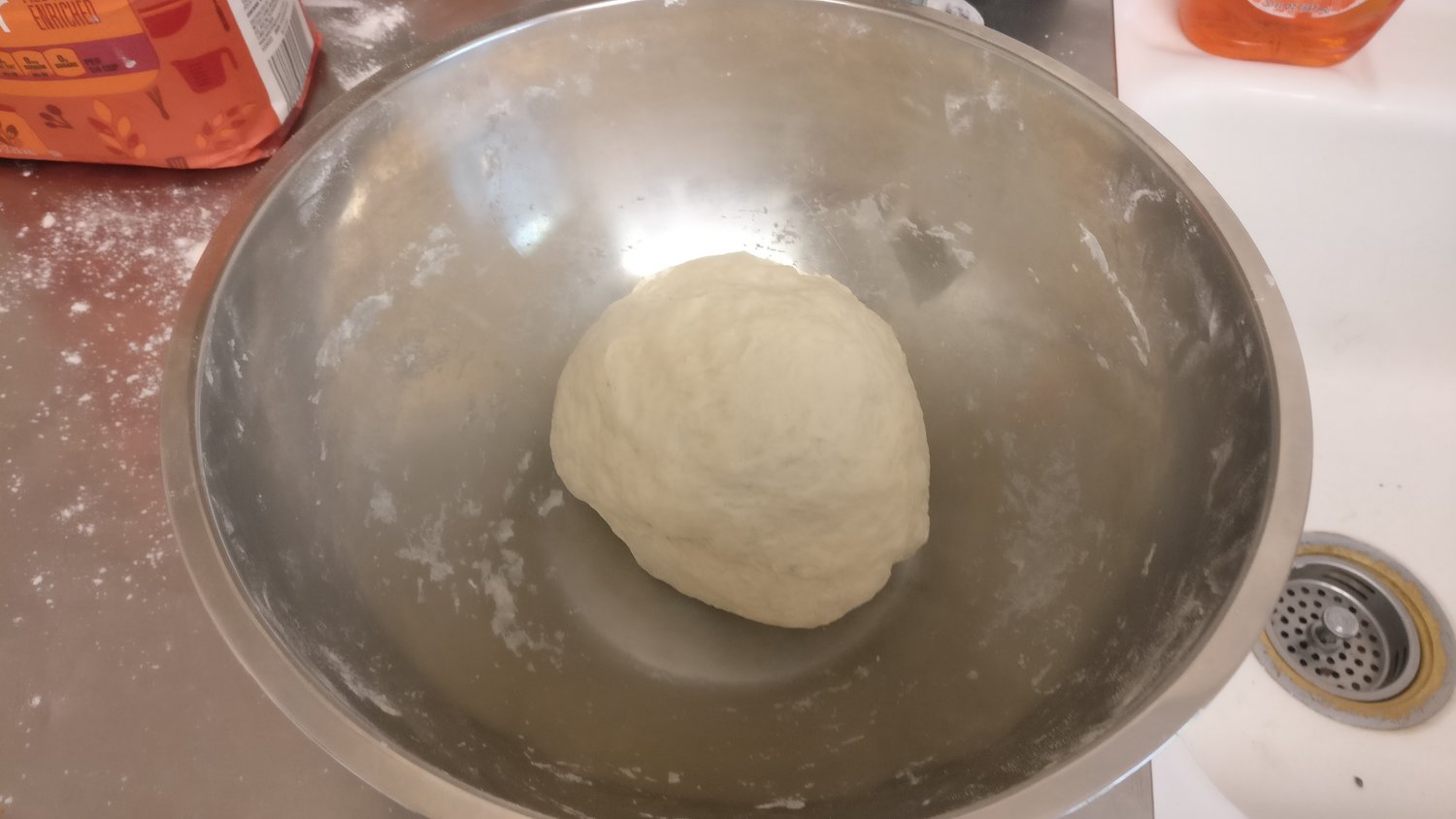 Cover the dough with plastic wrap and a lid to let it rest for a few hours. Wait at least one if you're in a hurry.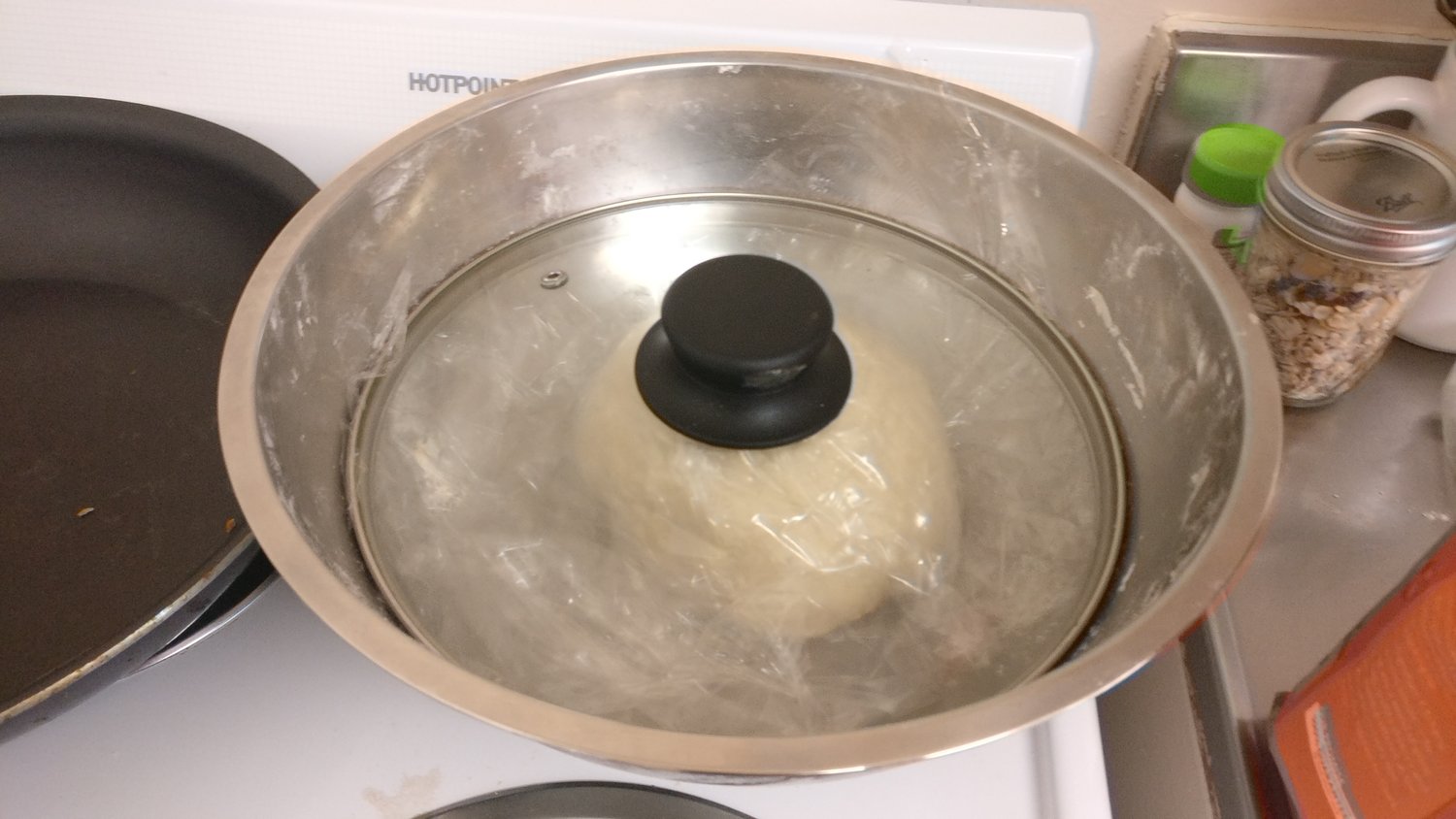 I stuck it in my oven (not on) since it was a cold day.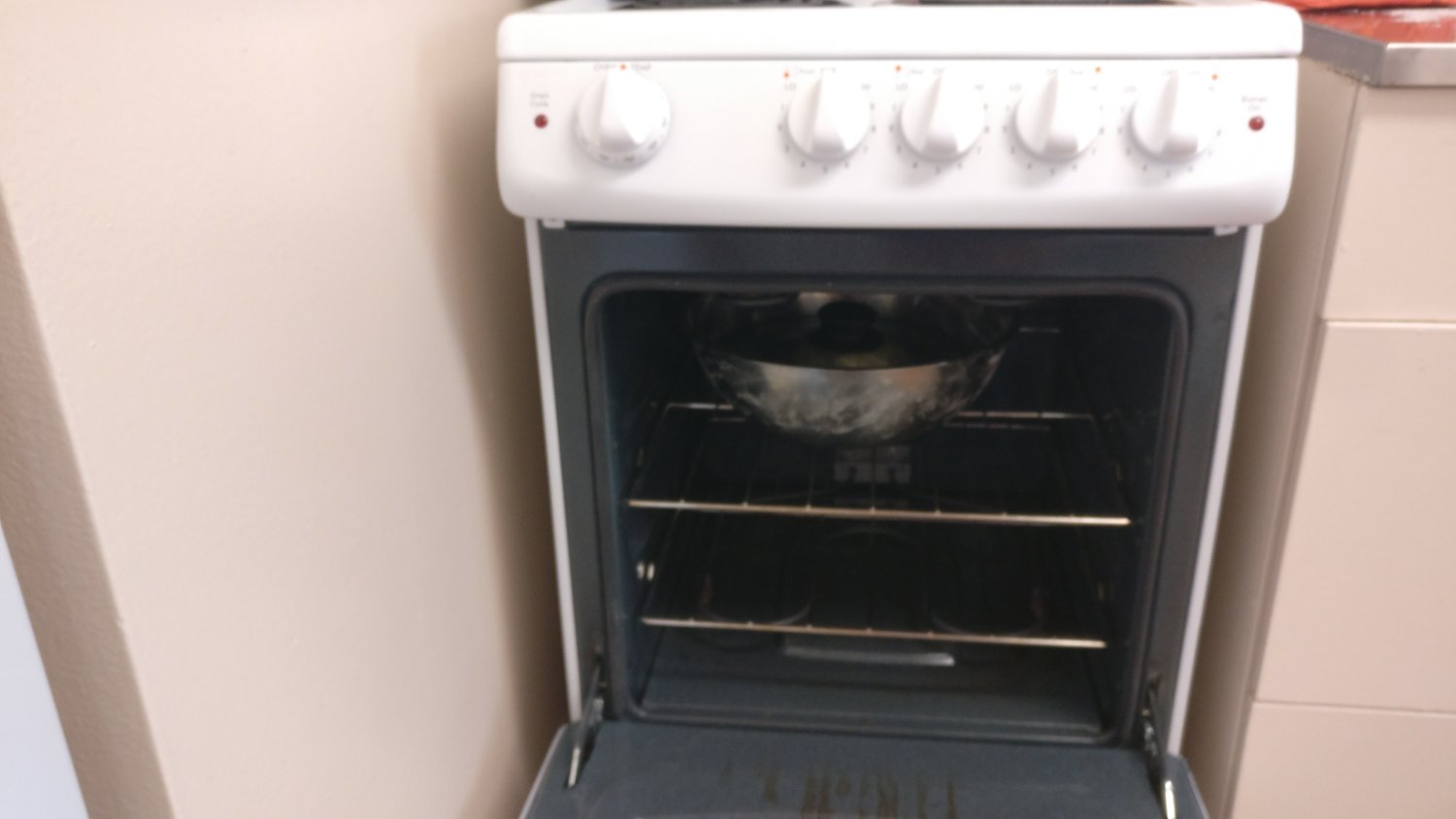 While waiting, get some chores done or get some me-time and light a candle and whip out the watercolors.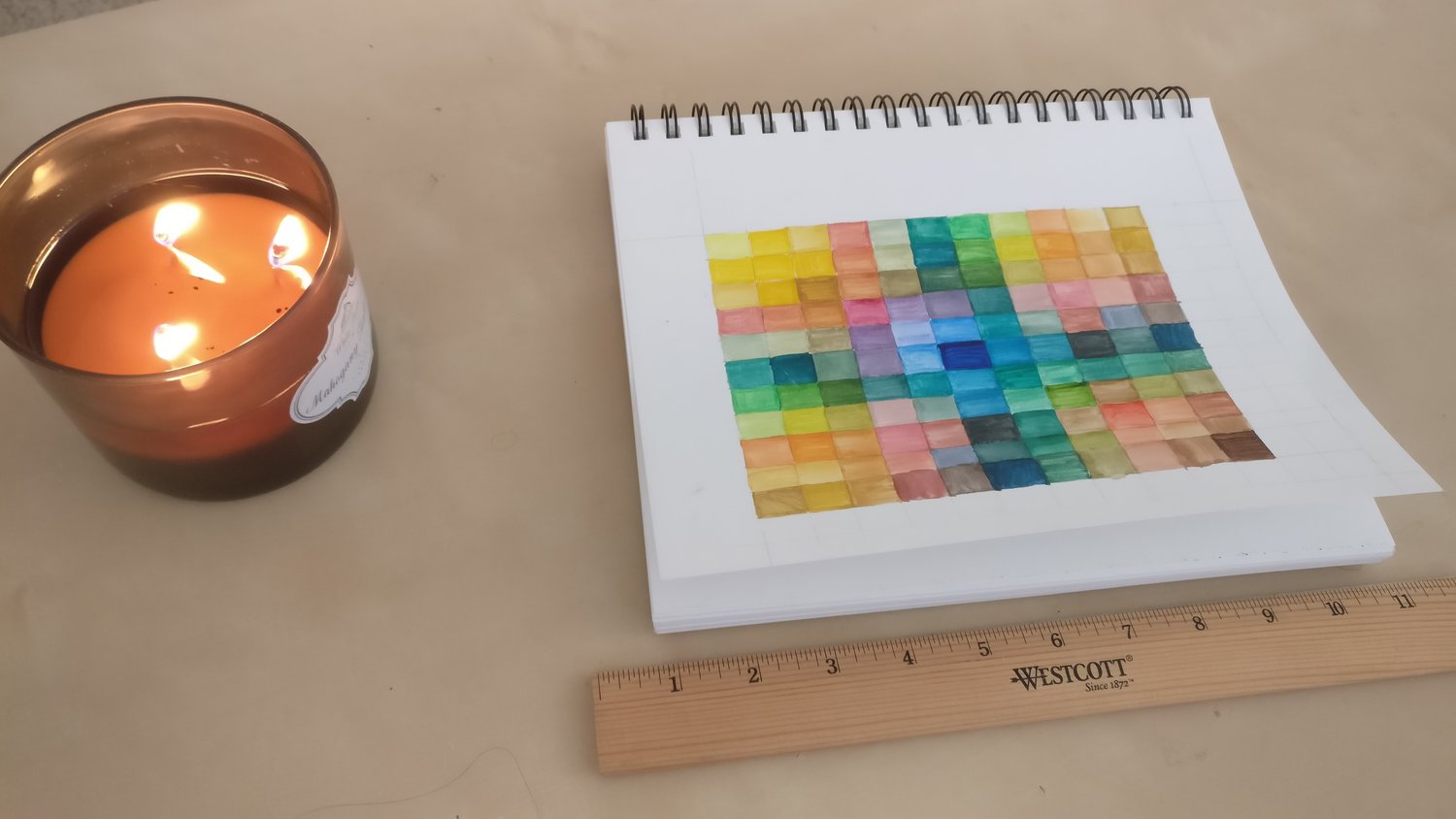 After about three hours, I returned to the dough and kneaded it for a minute.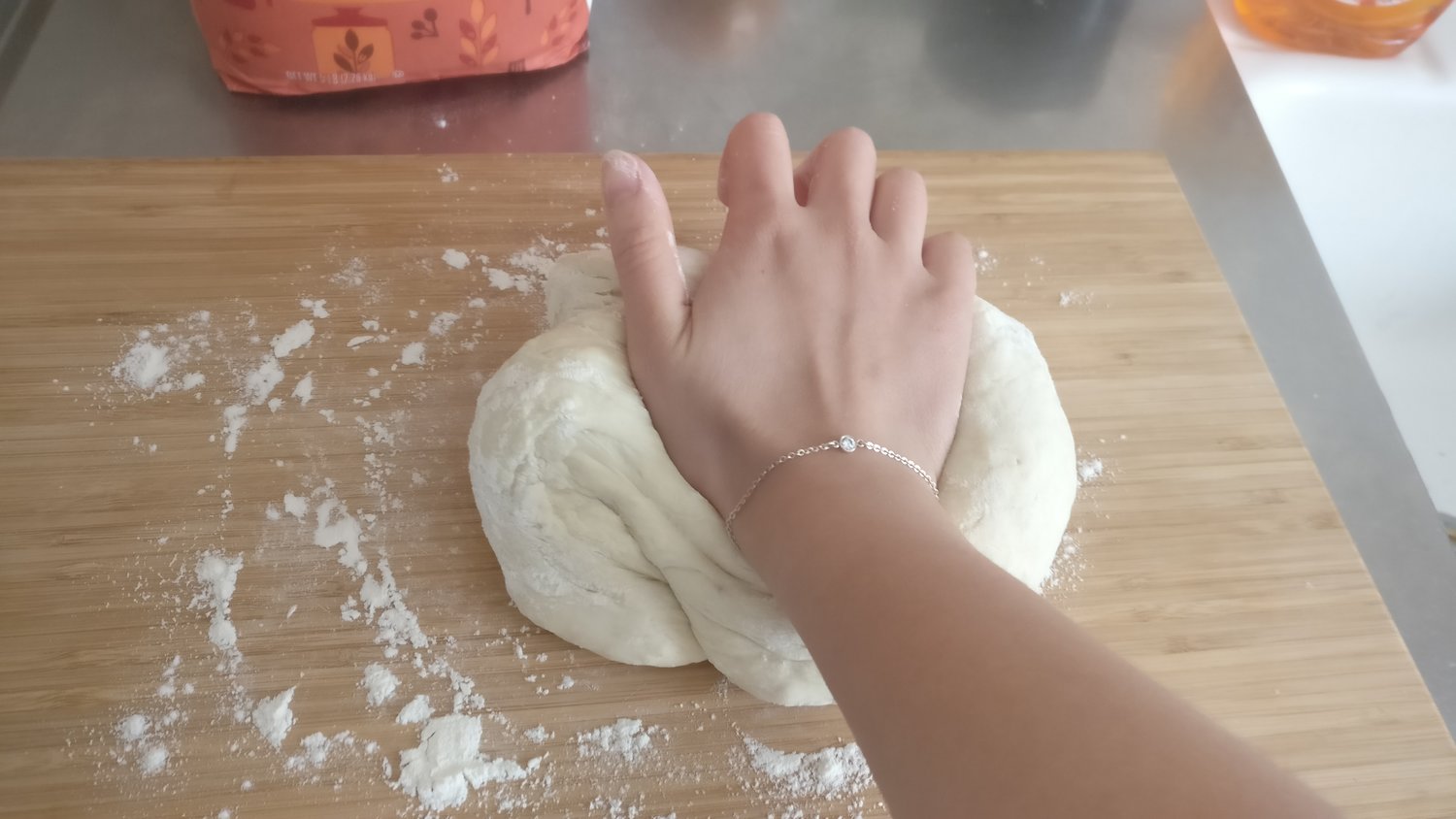 We are now at the stage to roll out the dough to cut into noodles. Split the big ball of dough into four smaller balls.
We will focus on one at a time--return the others to the plastic wrap + lid to rest more.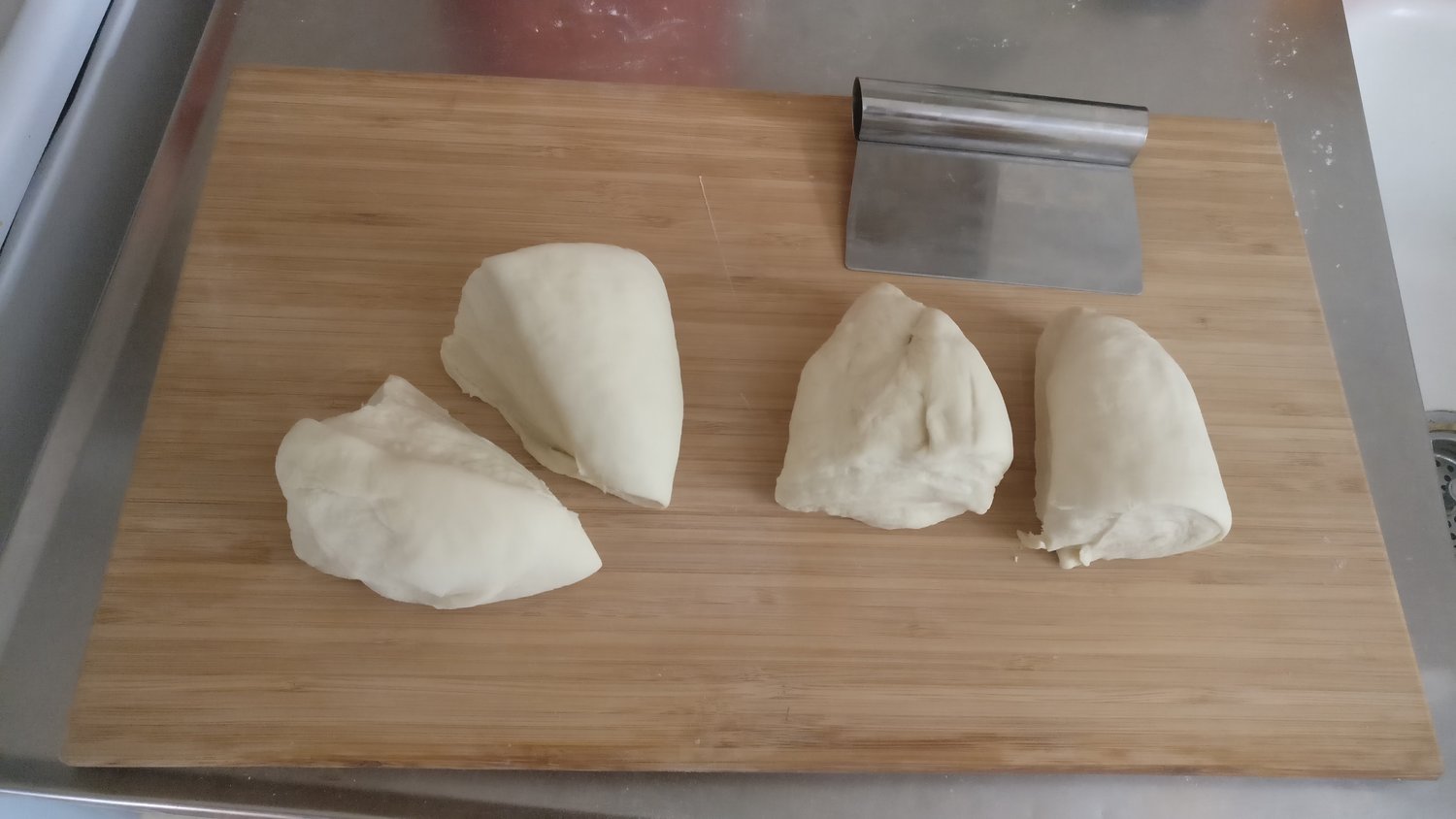 Toss the dough on a floured surface.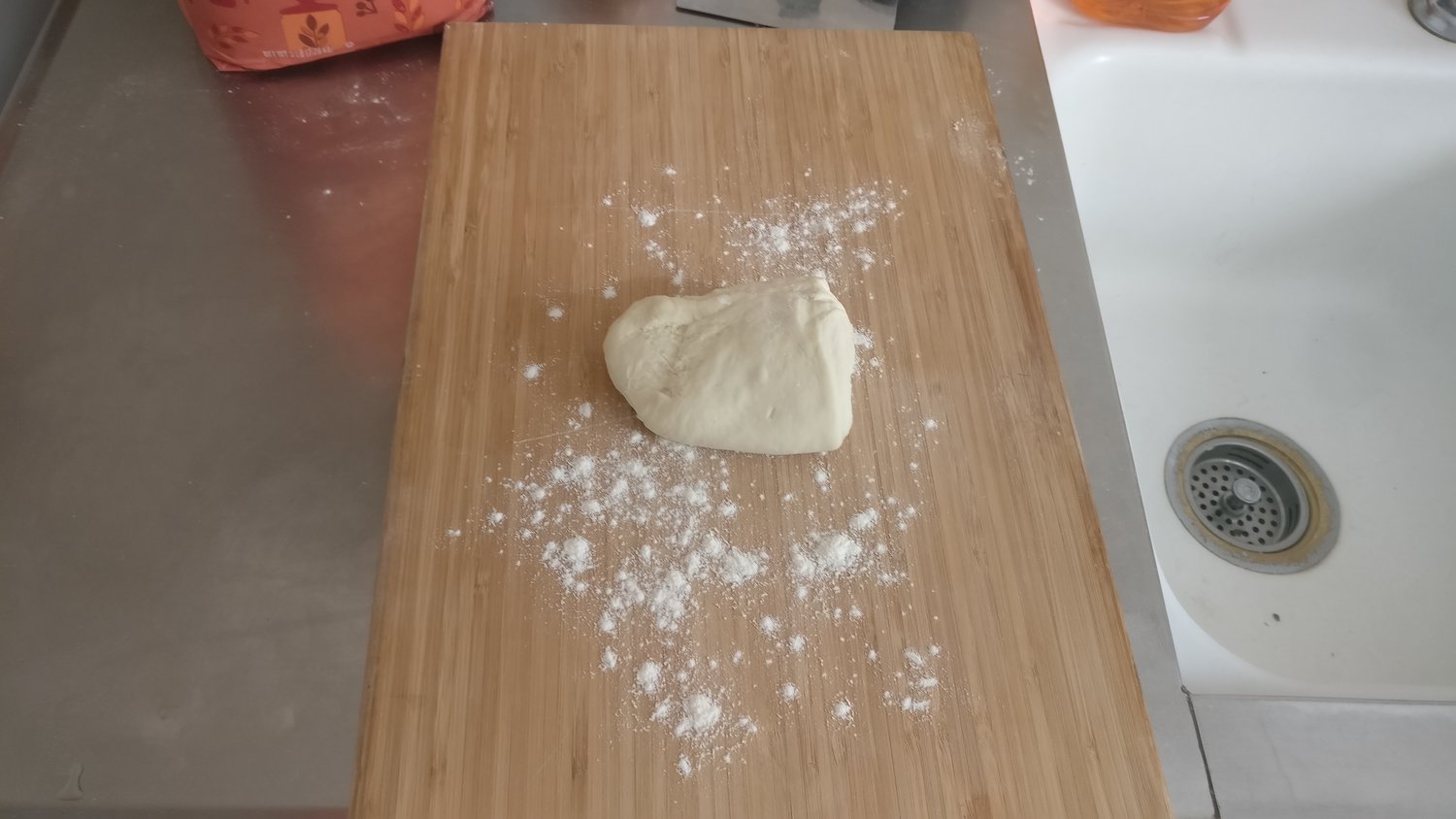 Roll it out to the best rectangle shape you can get and to 1/4 inch thick.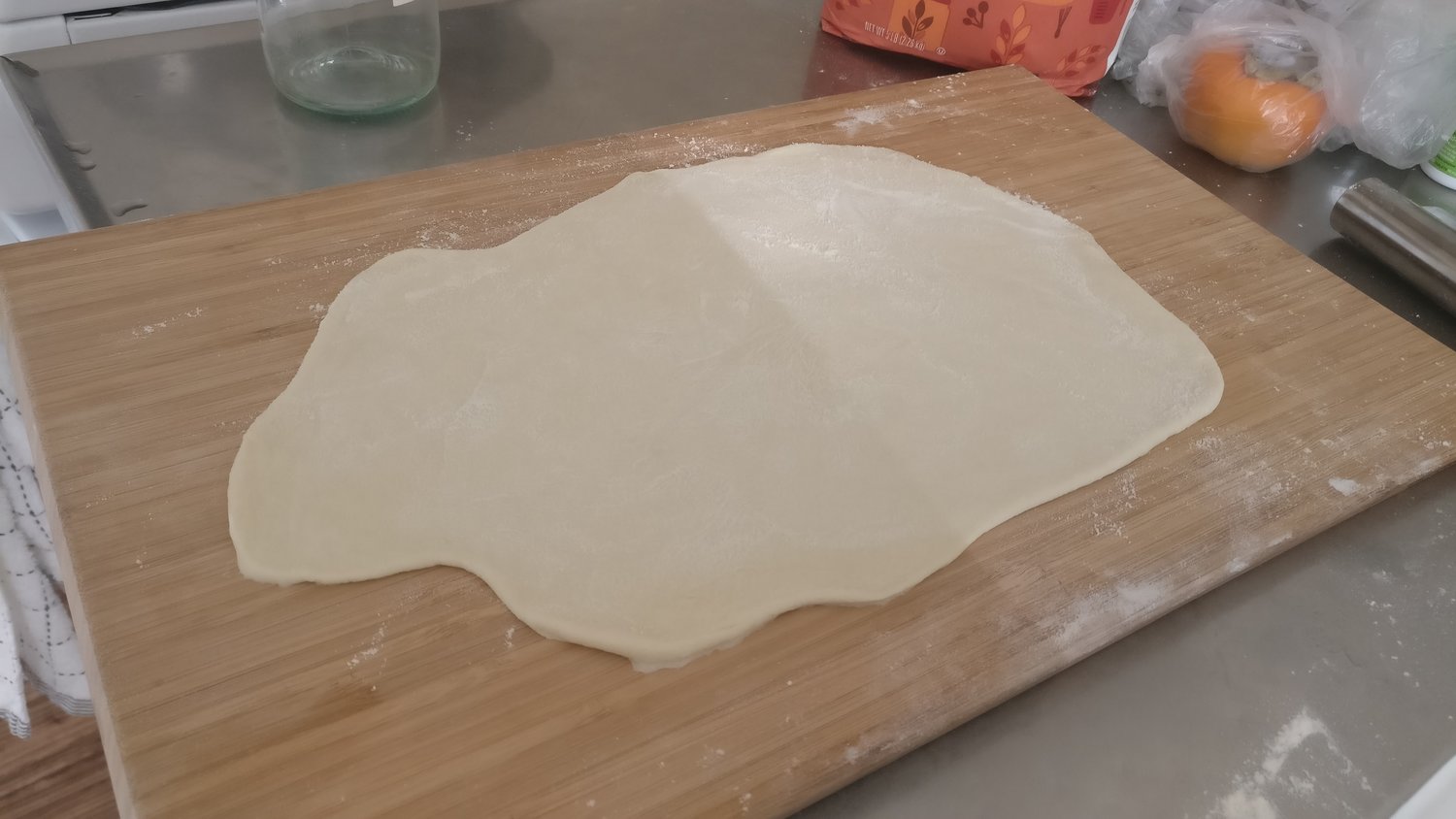 Flour both sides of the dough and fold it into third.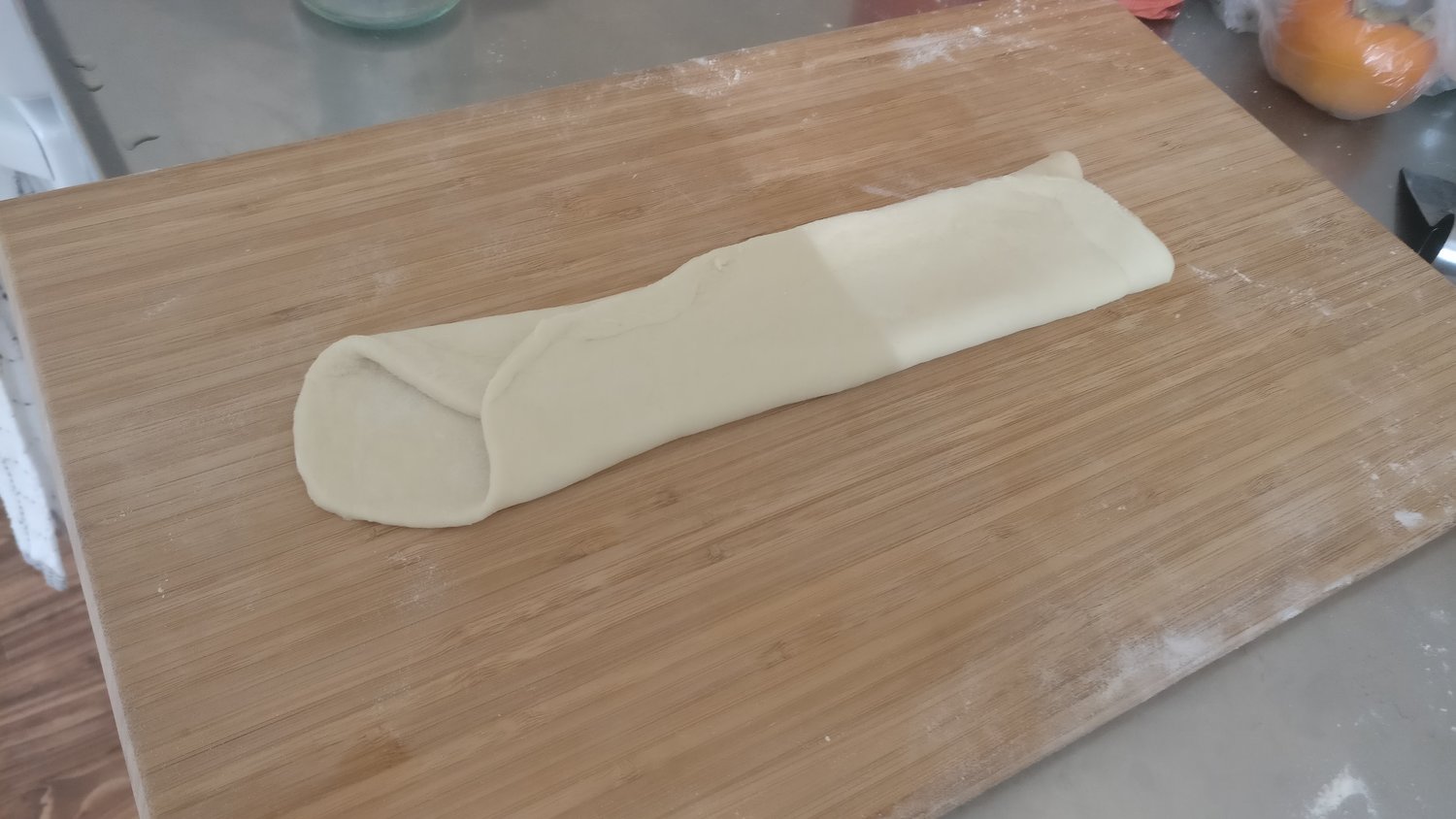 Cut up the little noodles!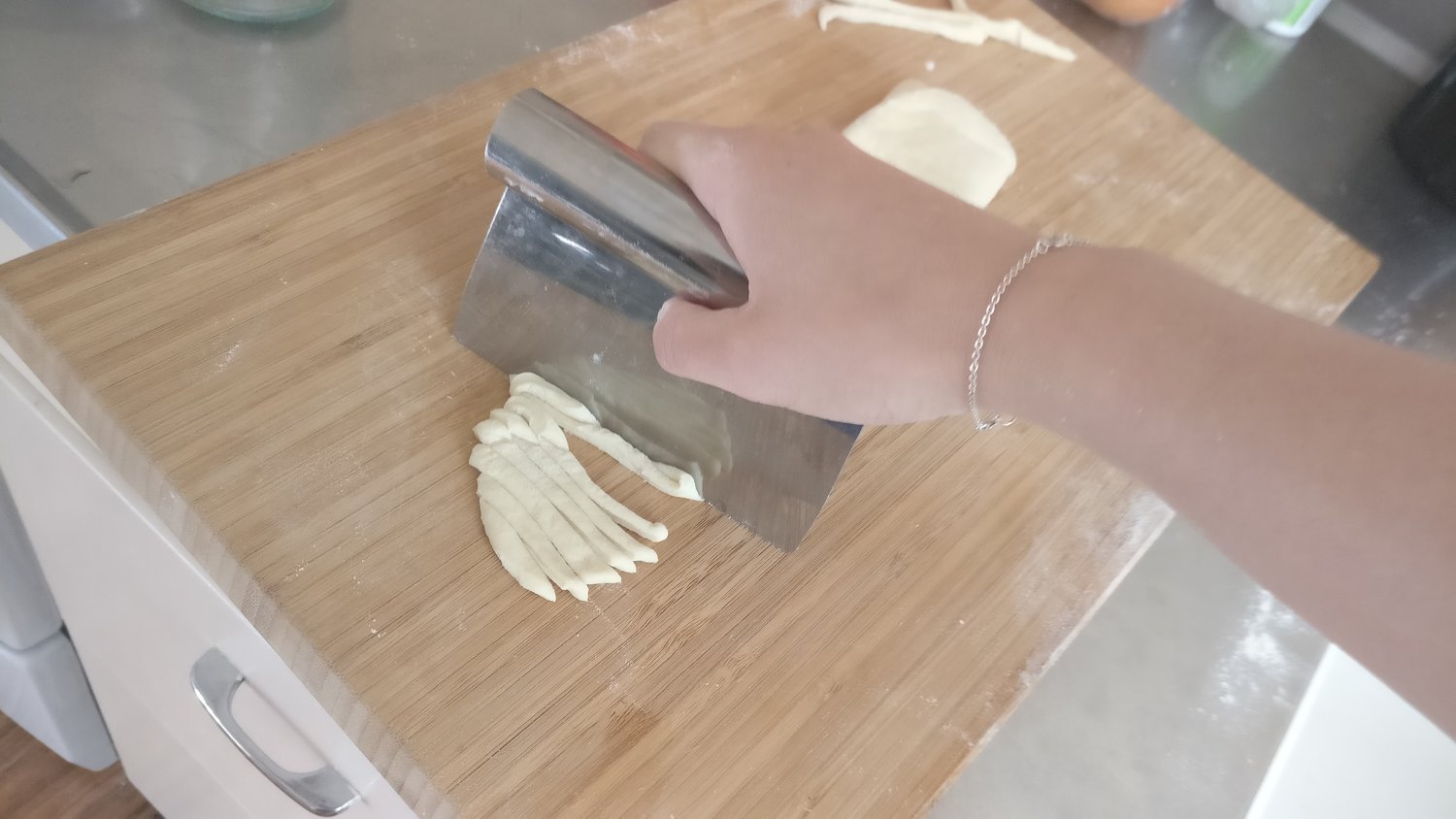 Continue with the rest of the dough. I like to freeze some portions up for later.
If you want to eat the noodles right away, toss it straight into boiling water for a few minutes while getting a nice soup going in a separate pot.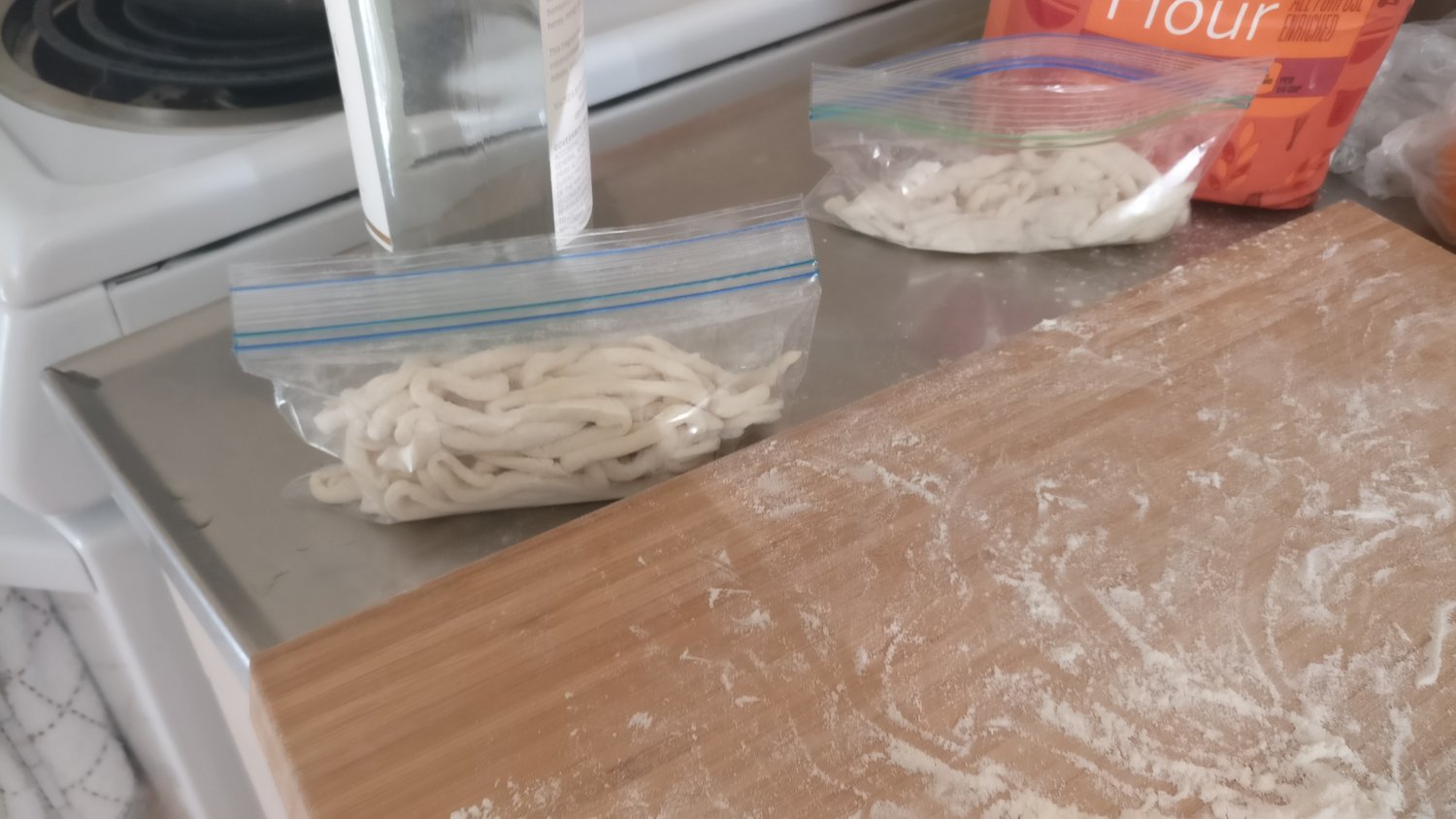 Results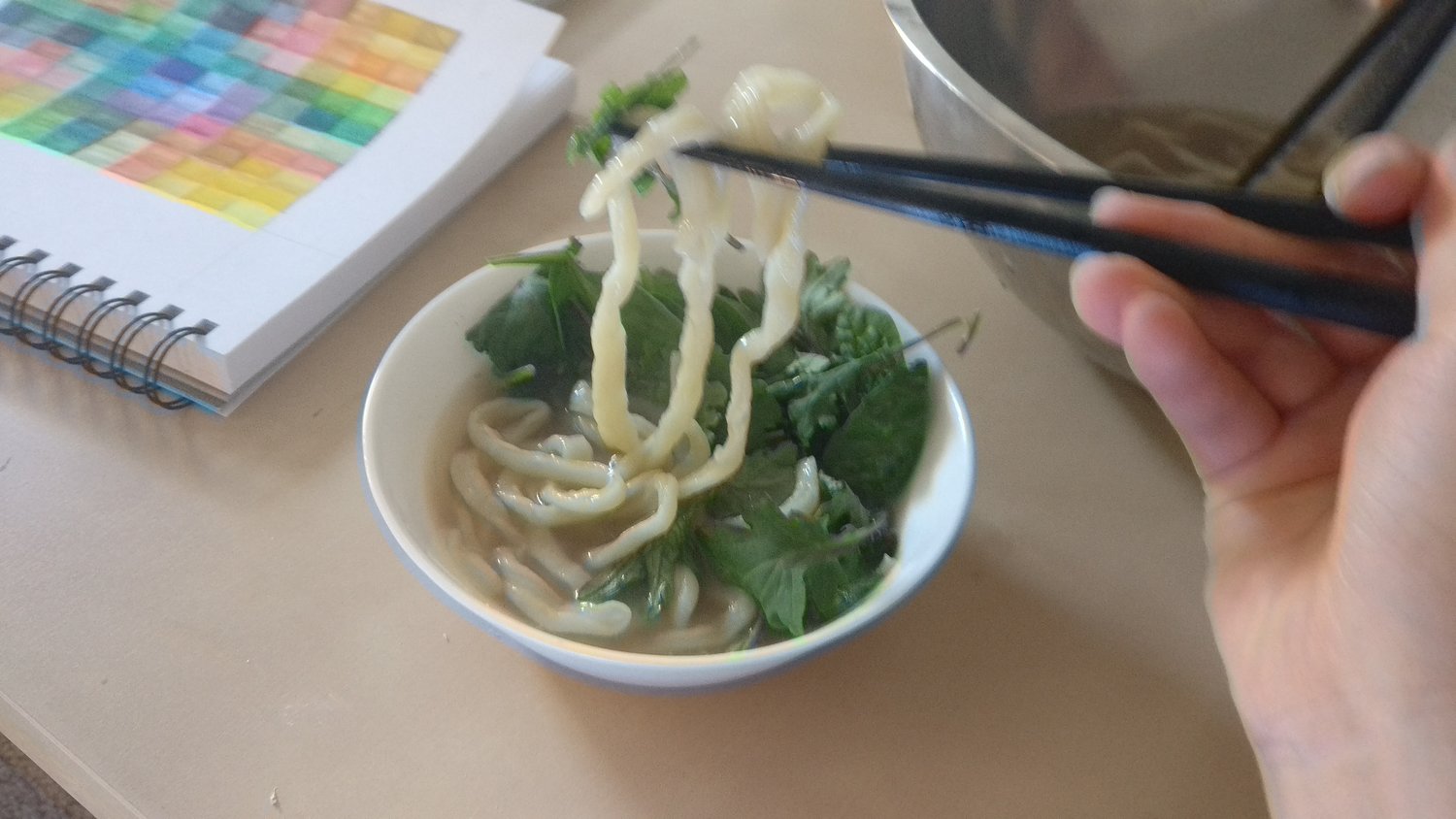 The noodles are soft and chewy and super satisfying. Aside from using in noodle soups, I also like to mix the noodles with a sauce of soy sauce, sesame oil, and honey. Super comforting.