Simple Mint Cilantro Chutney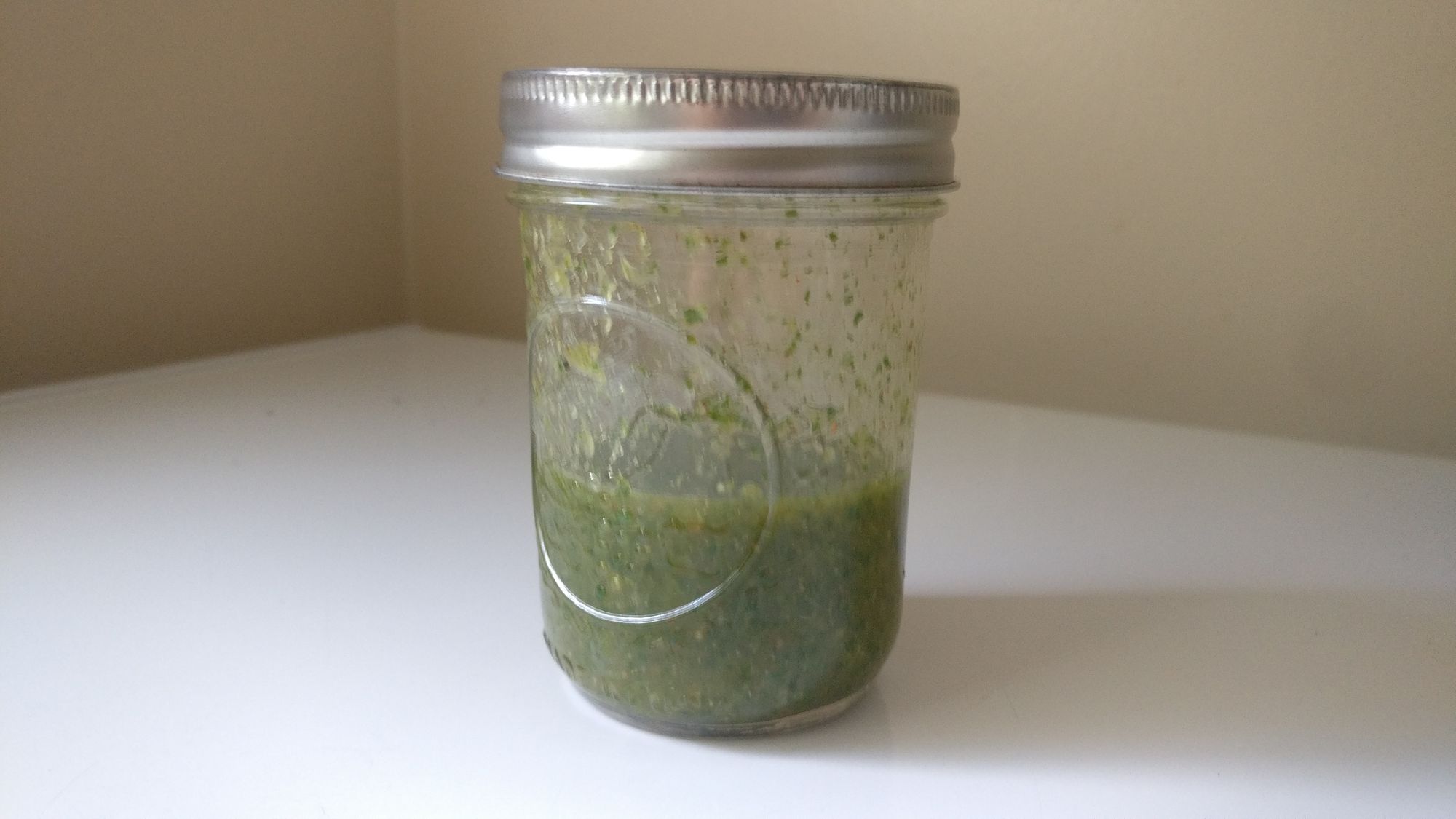 We started growing mint, basil, and cilantro at the kitchen window because (1) I can't be bothered to go out and buy a bunch of cilantro for the one recipe that calls for cilantro every now and then when I know that's it's so cheap to grow yourself, and (2) it's nice to have some green plant babies around the home.
The mint was great, because it meant mojitos every week, but it was harder to figure out how to use the cilantro. So here we are.
---
Ingredients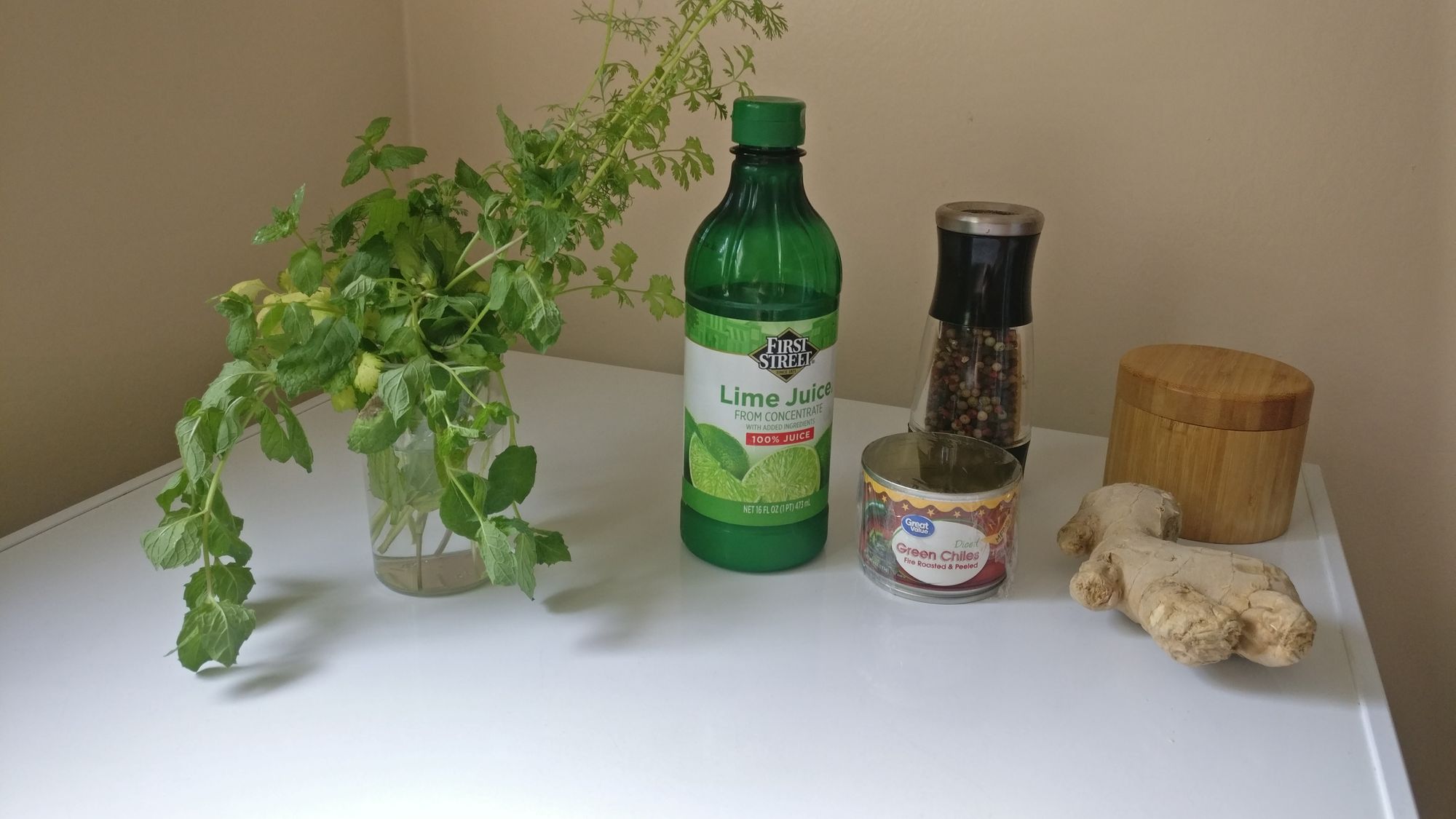 2 cups cilantro
1 cup mint leaves
1 tbsp canned green chiles (or one whole fresh one)
1 inch ginger
2 tbsp lime juice
1/4 onion (I didn't have, oops...)
1 tsp salt
1/4 tsp ground pepper
1/4 cup water
Methodology
Another stupidly easy recipe.
Toss all of the ingredients into a blender and wiz it up. Go easy on the water and slowly add more until the chutney reaches a consistency you like.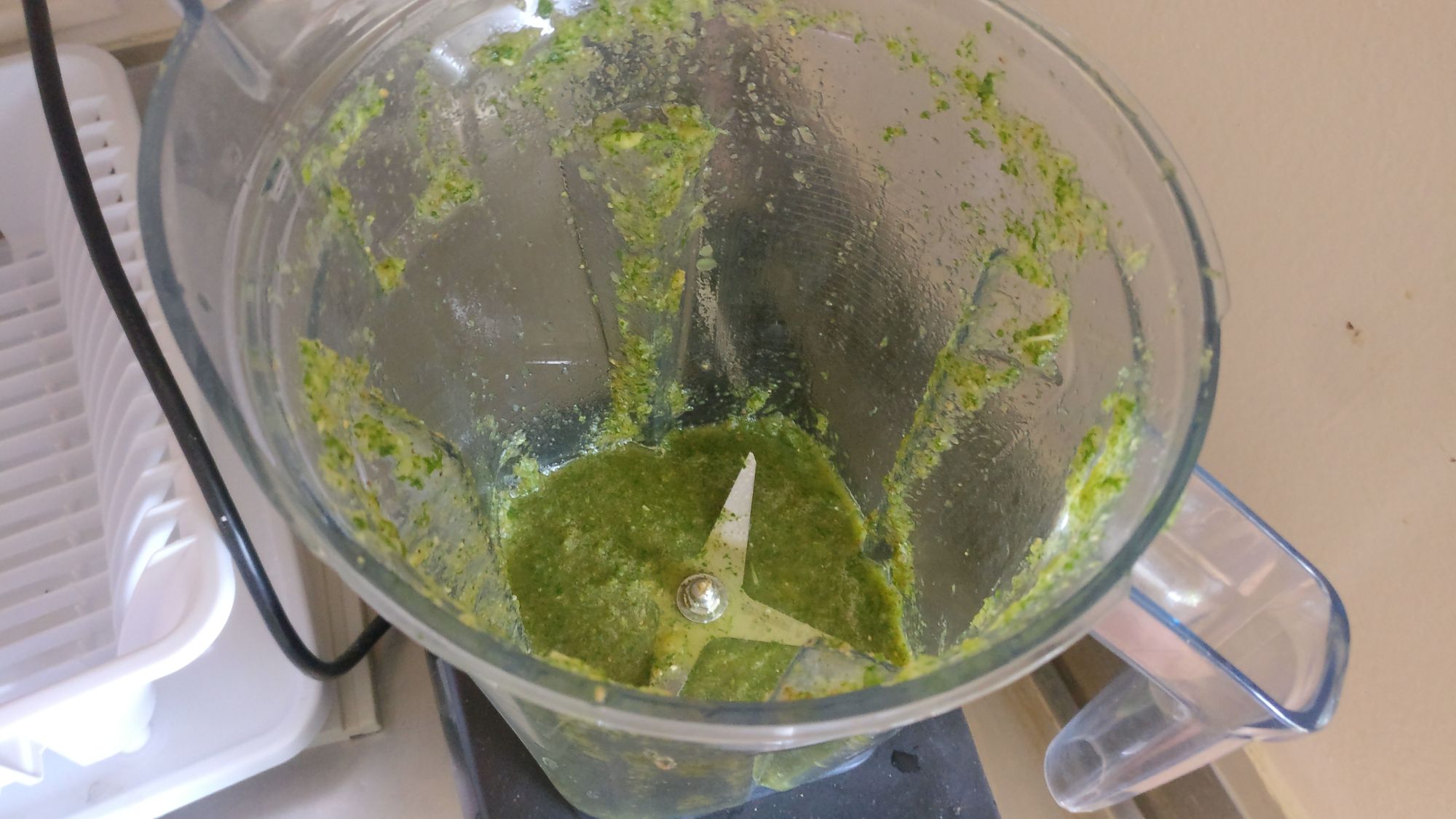 Bottle it up, and you're done. I'm almost embarrassed to be posting this...but I don't want to waste the three photos I took...
Results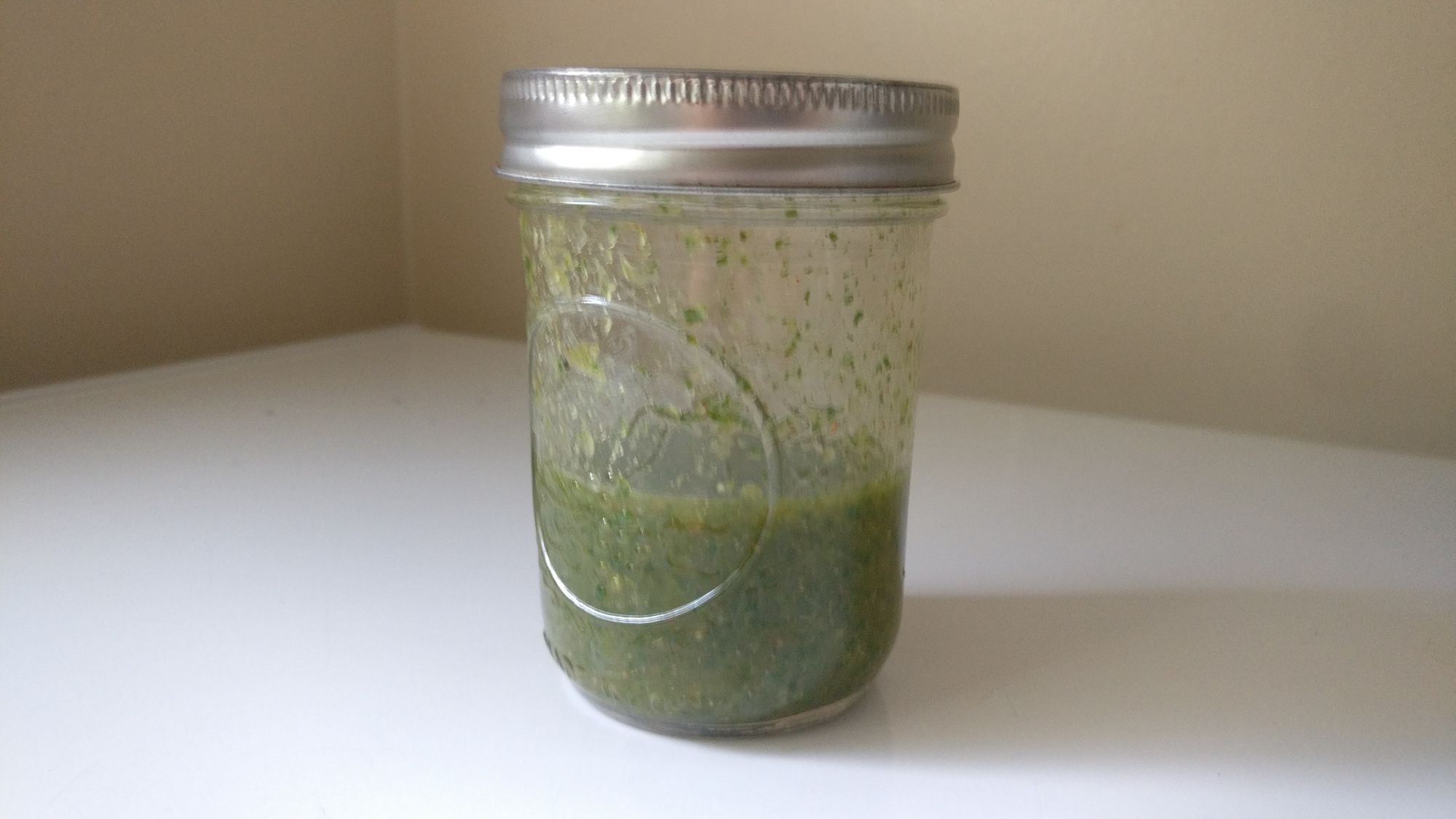 It was flavortown with all of the herbs. It's nowhere near the flavor of the version at Sajj, but this was still tasty and super fresh. Great as a salad dressing!