Vegan Herb & Garlic Cream Cheese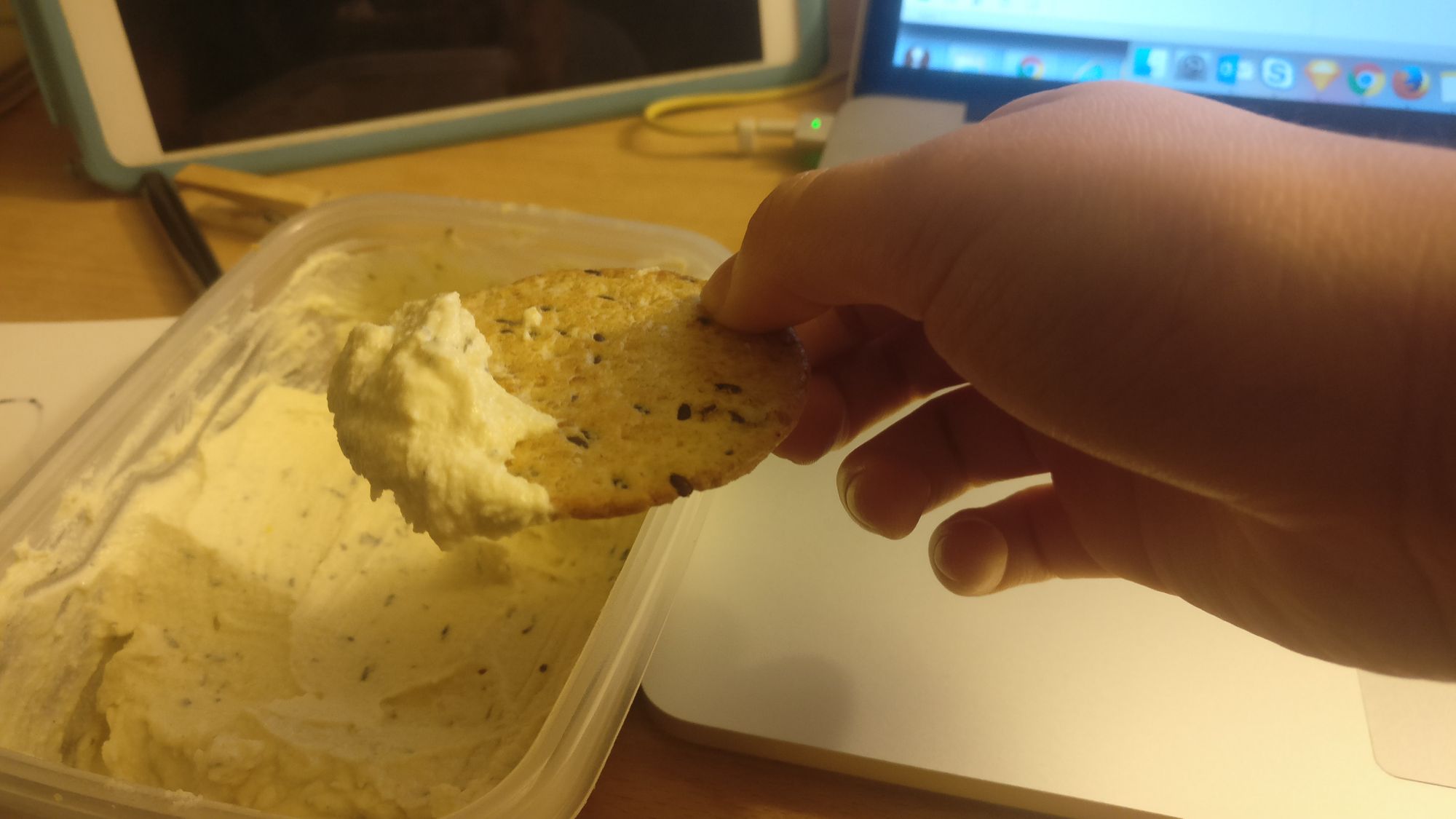 Niki Limo made a video where she tested out Lauren Toyota's vegan cream cheese recipe, and I was intrigued. Could tofu really taste like cream cheese? Was this another protein-adder and food I love that I could incorporate into my diet?
I'd soon find out "no" because of the amount of coconut oil (I have an aversion to how it adds a coconut flavor to everything, ick) that goes into this recipe, but it's still handy to be able to whip up a speedy spread or dip.
---
Ingredients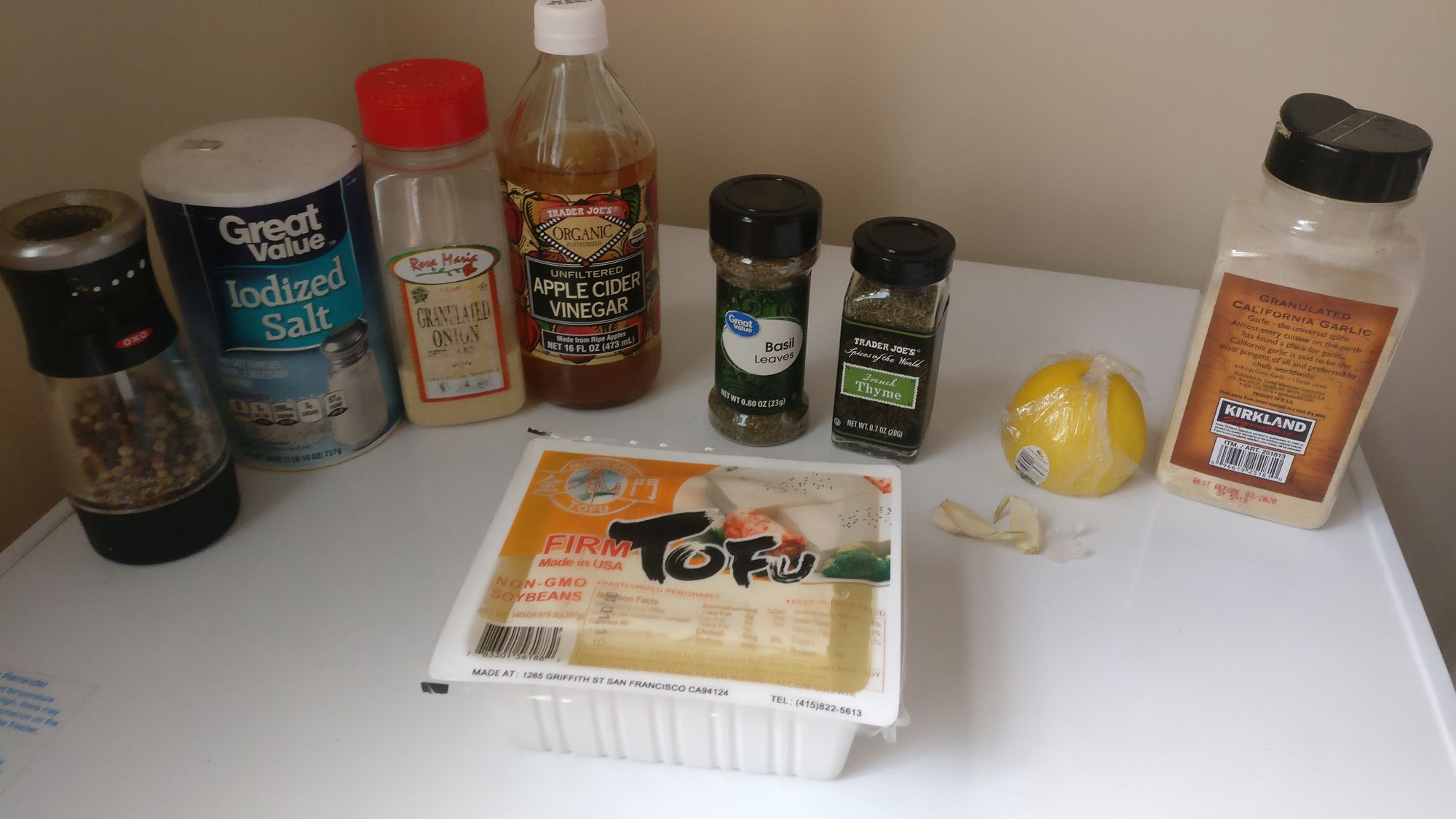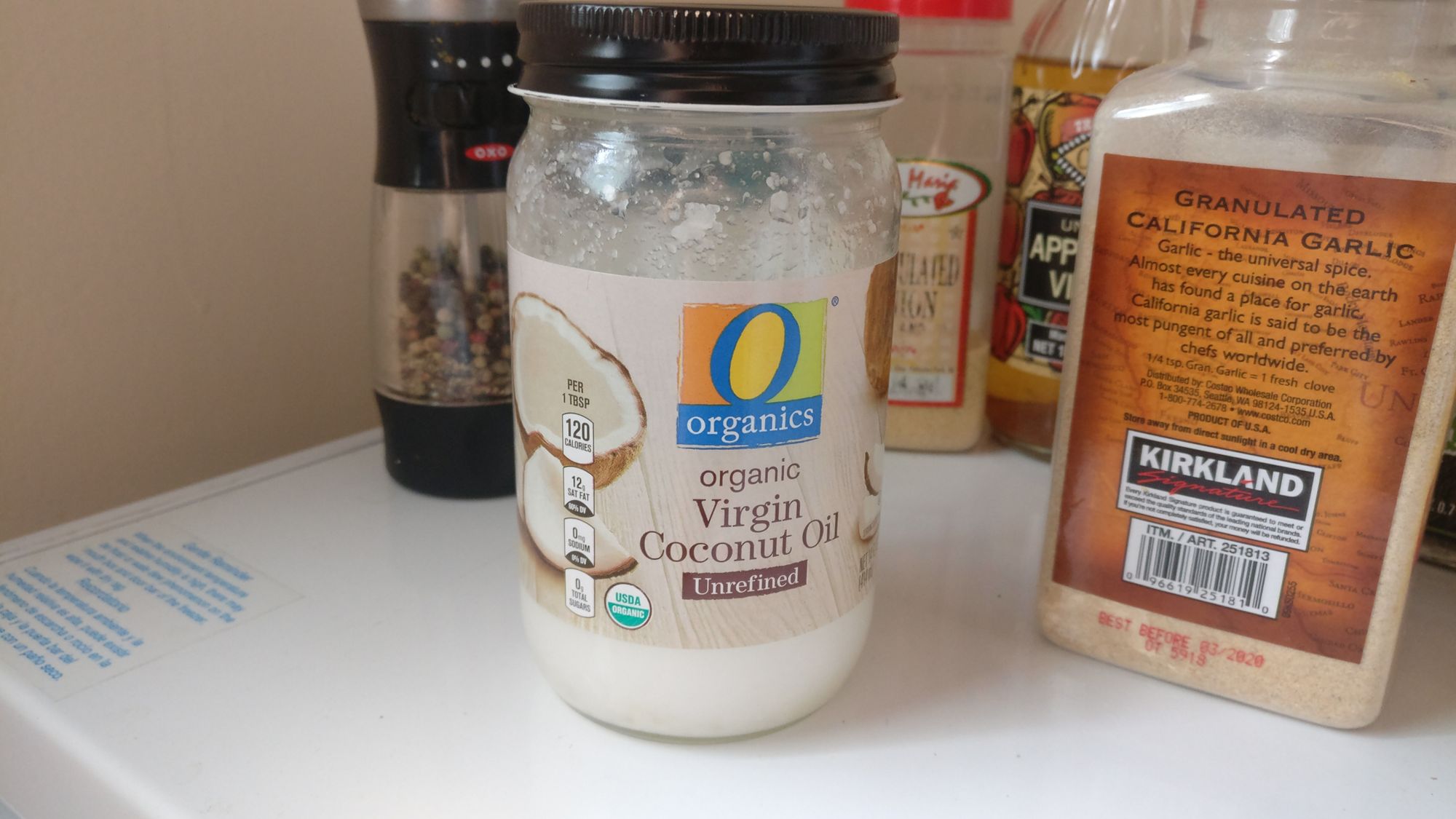 1 package tofu
2 tbsp lemon juice
2 tbsp apple cider vinegar
2 garlic cloves
1 tsp onion powder
1 tsp garlic powder
1 tsp salt
1/4 tsp pepper
1/4 cup + 1tbsp melted coconut oil
1 tbsp basil
1 tbsp dill (I omitted because I didn't have it)
1/2 tsp thyme
1.5 tbsp chives (also omitted for same reason)
Methodology
Press the water out of the tofu with towels to get as much moisture out as possible.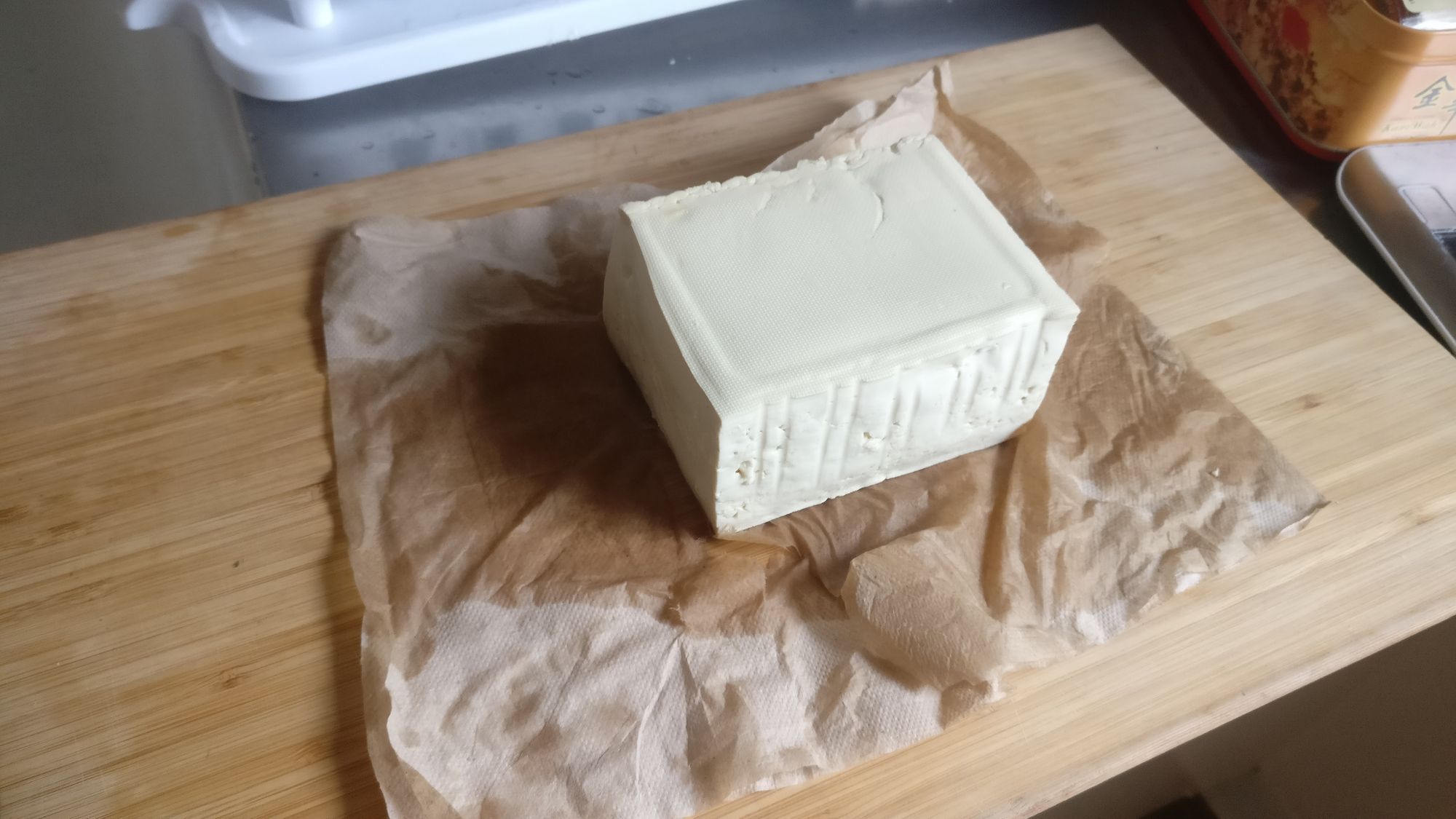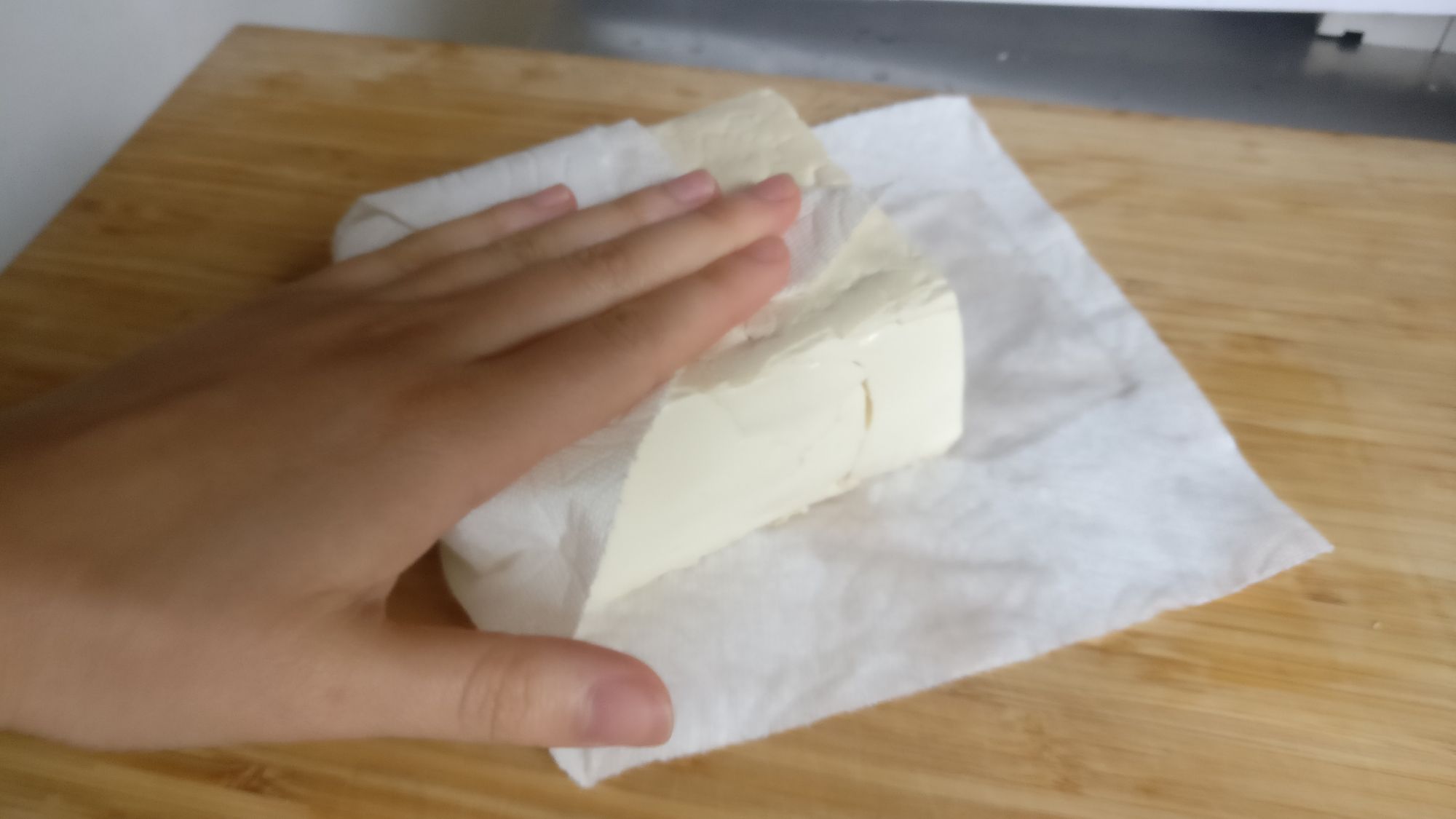 Toss everything into a blender and go at it!
Super easy, right?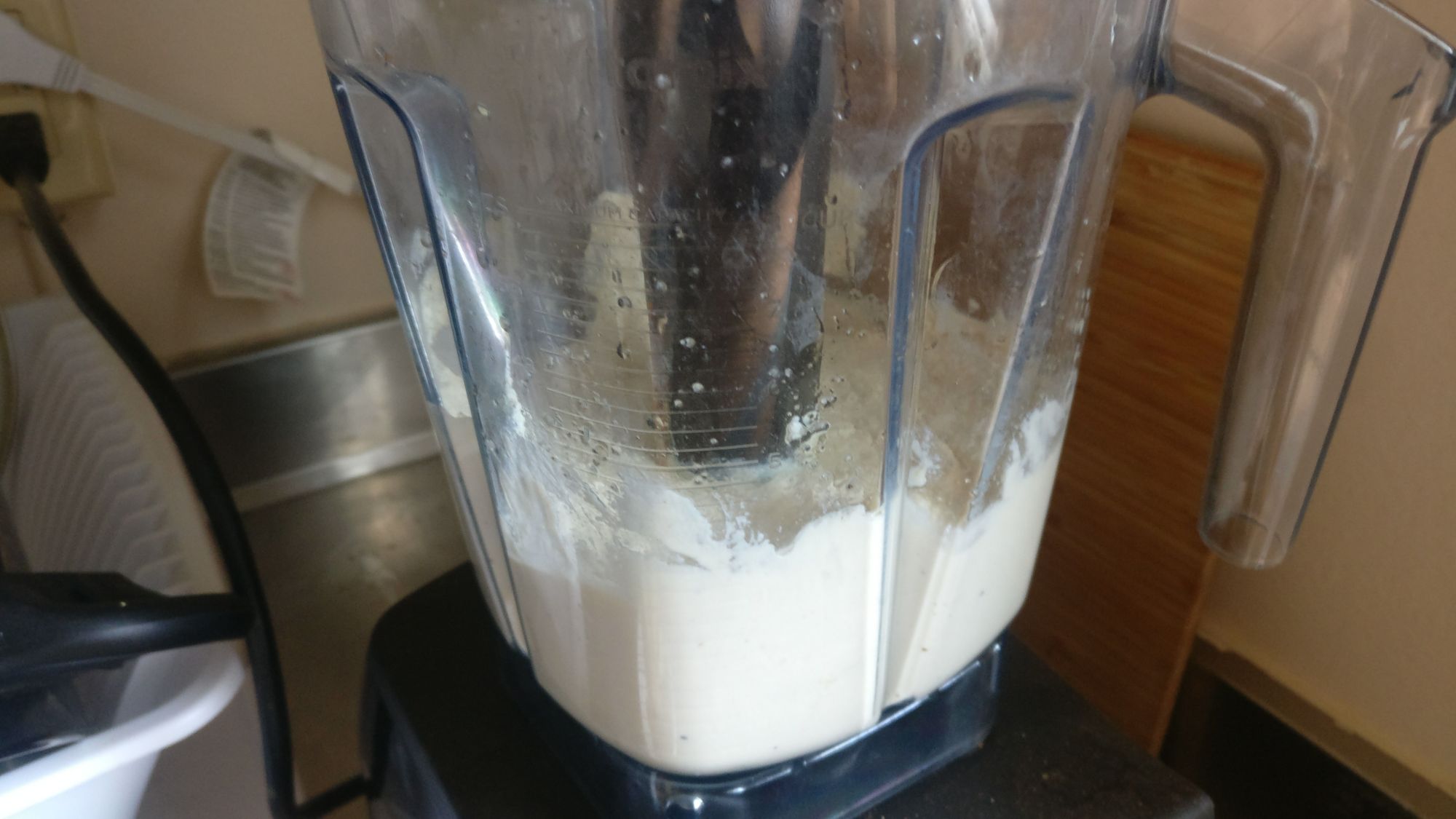 Scoop out into a container and let sit in the fridge for at least 4 hours.
Results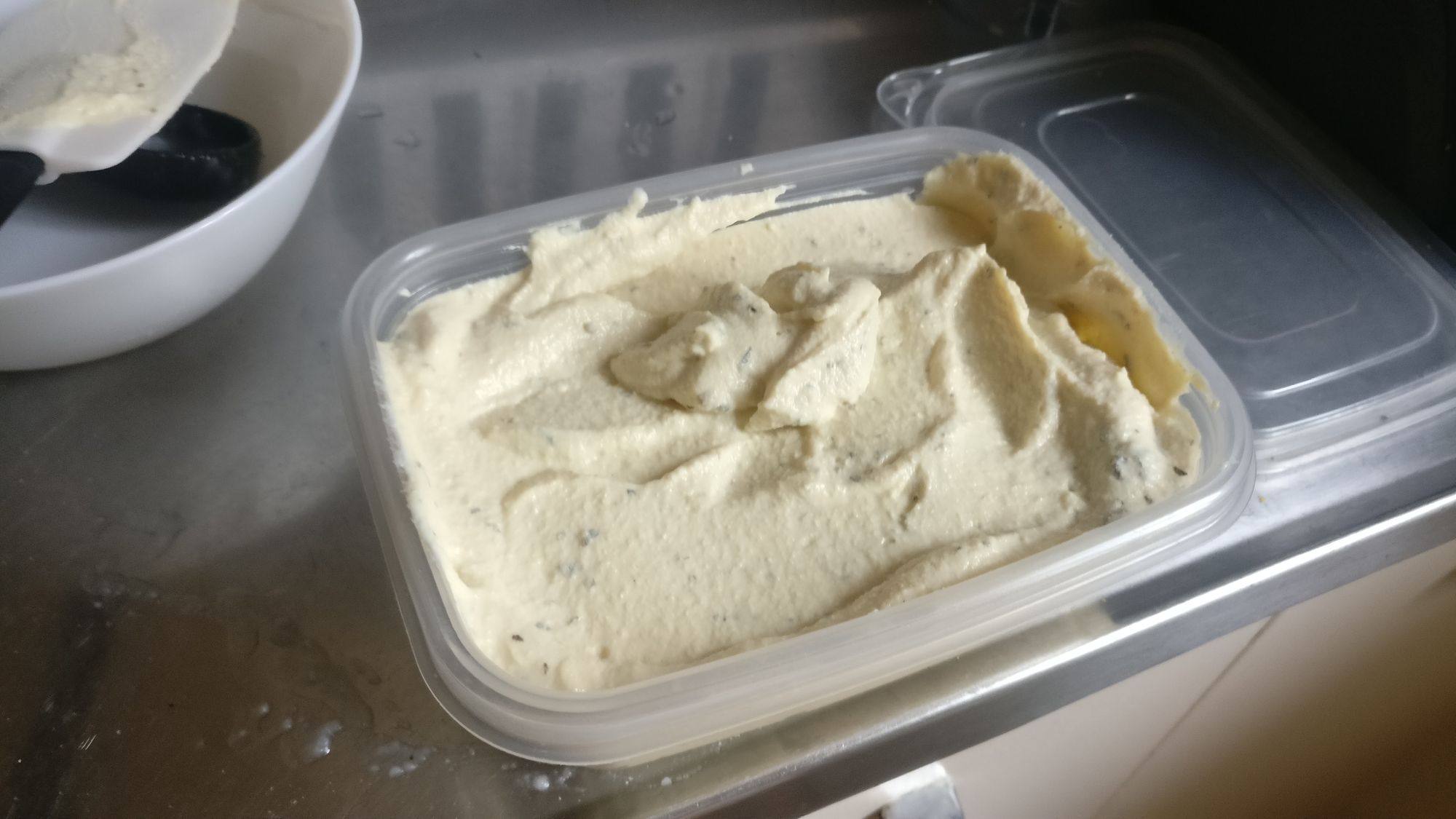 The texture was a little looser than cream cheese, possibly because my tofu was still holding on to water. The flavor was like cream cheese...but with that coconut flavor that I really don't like. I was a little disappointed and wondering what I'd do with this, but decided to wait a bit.
After a few days in the fridge, I found that the coconut flavor lessened and the acidity really kicked it to make this into a killer dip for crackers and carrot stickets and such. It's a huge amount of "cream cheese" to go through in a week, so I'll just make a half batch next time.