Vegan Nacho Cheese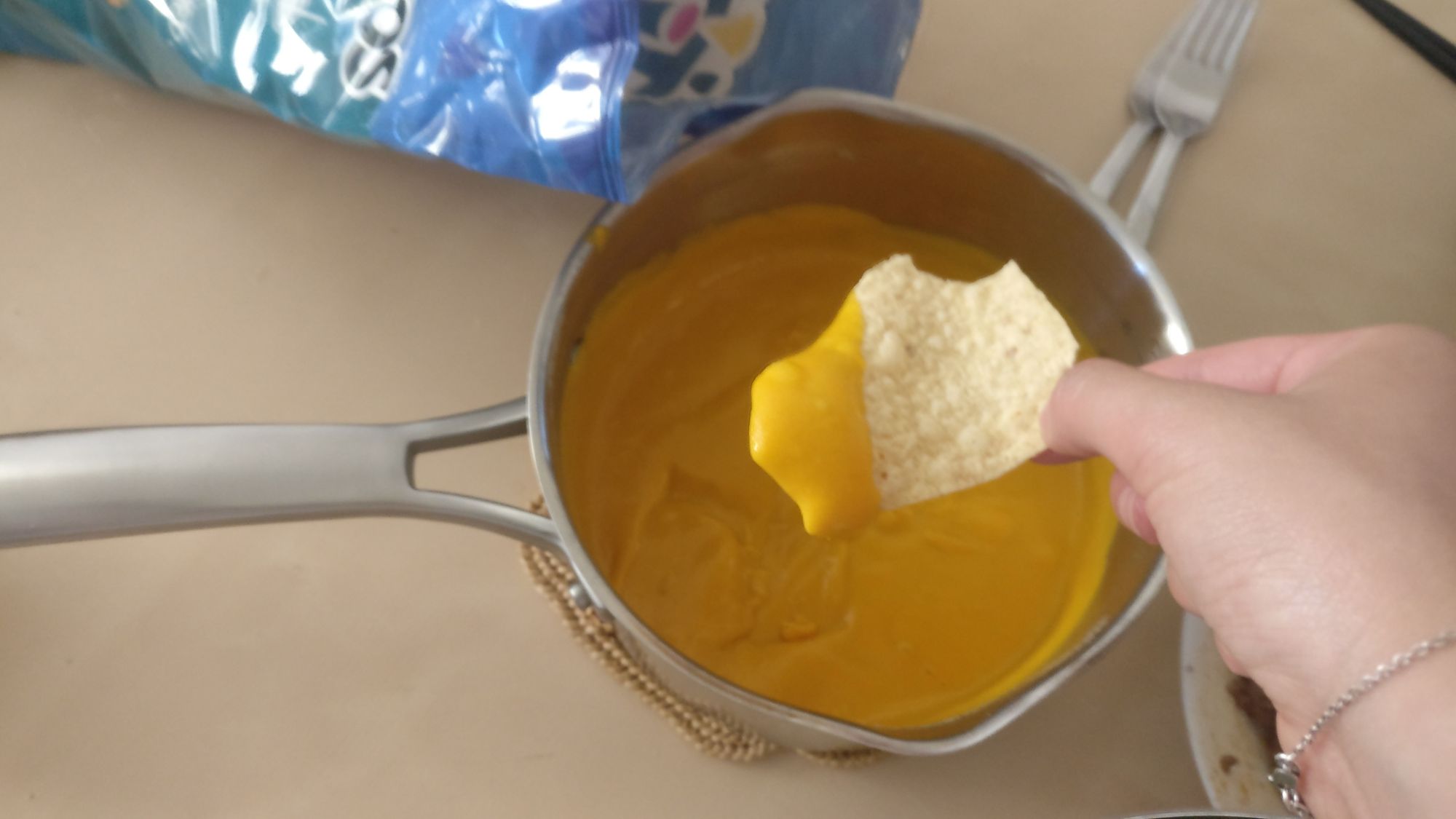 Thanks to hotforfood for the amazing recipe! I always see variants of this showing up in Lauren's recipe videos, and I finally caved and tried it out since I had all of the ingredients on hand.
---
Ingredients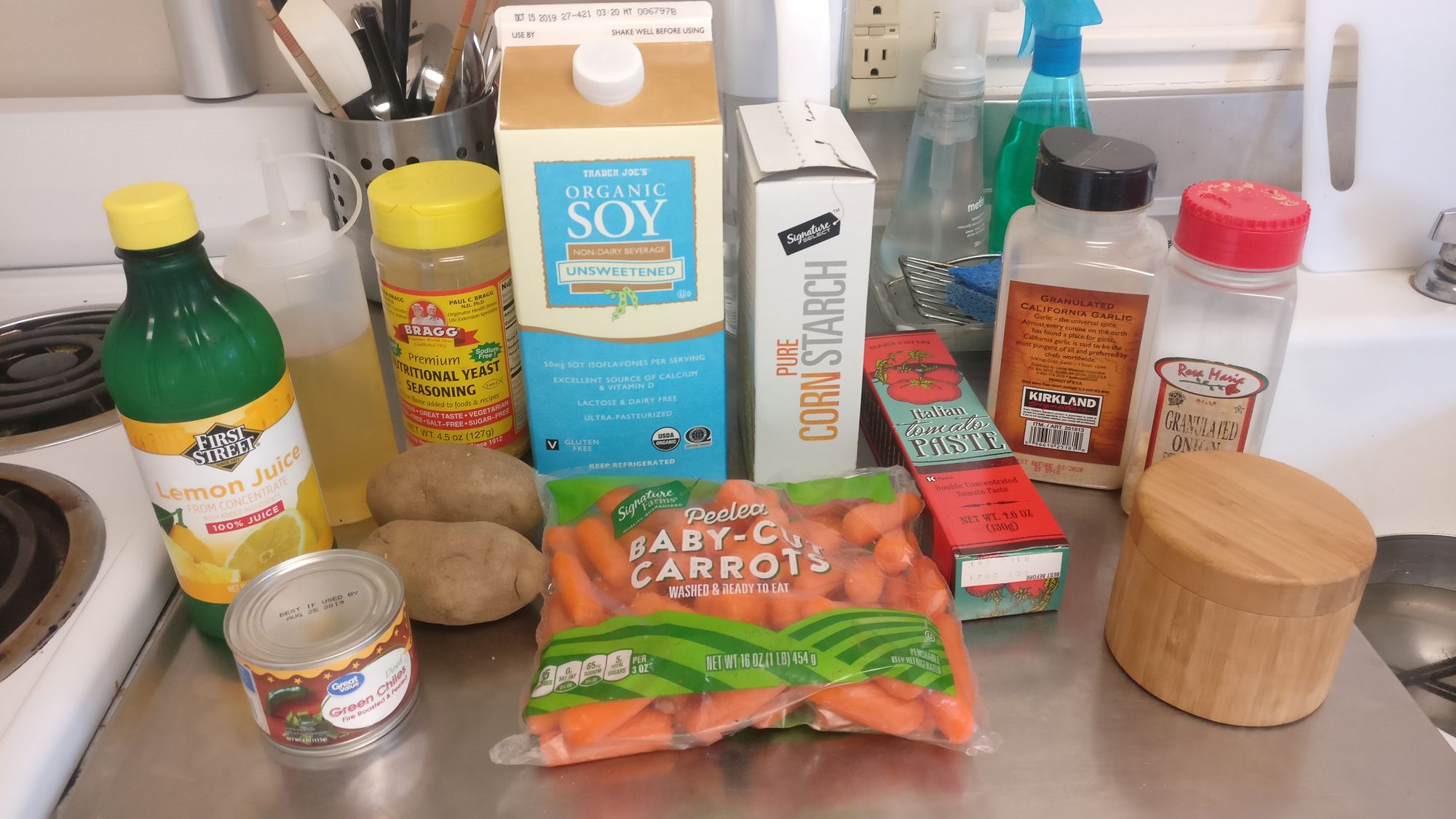 1 cup potatoes
1/2 cup carrots
1/4 cup neutral oil
1/4 cup nondairy milk (I had soy)
2 tsp lemon juice
6 pickled jalapeno slices
1 tbsp tomato paste
1.5 tsp corn starch
1 tsp garlic powder
1 tsp onion powder
1 tbsp nutritional yeast
1/2 tsp salt
Methodology
Peel the potatoes and chop them up. If you have whole carrots do the same.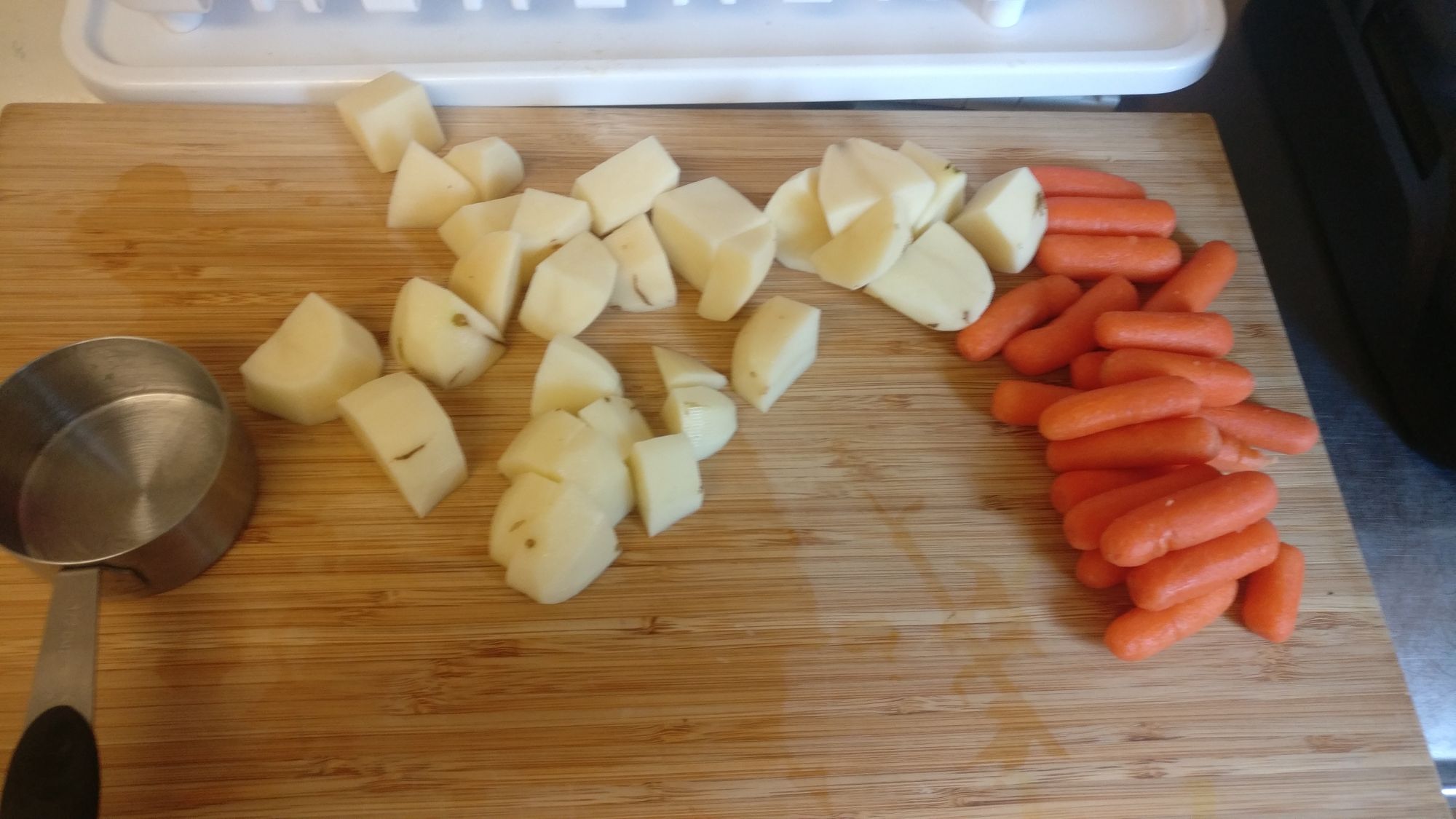 Boil the potatoes and carrots in water for 10 minutes--no more or less.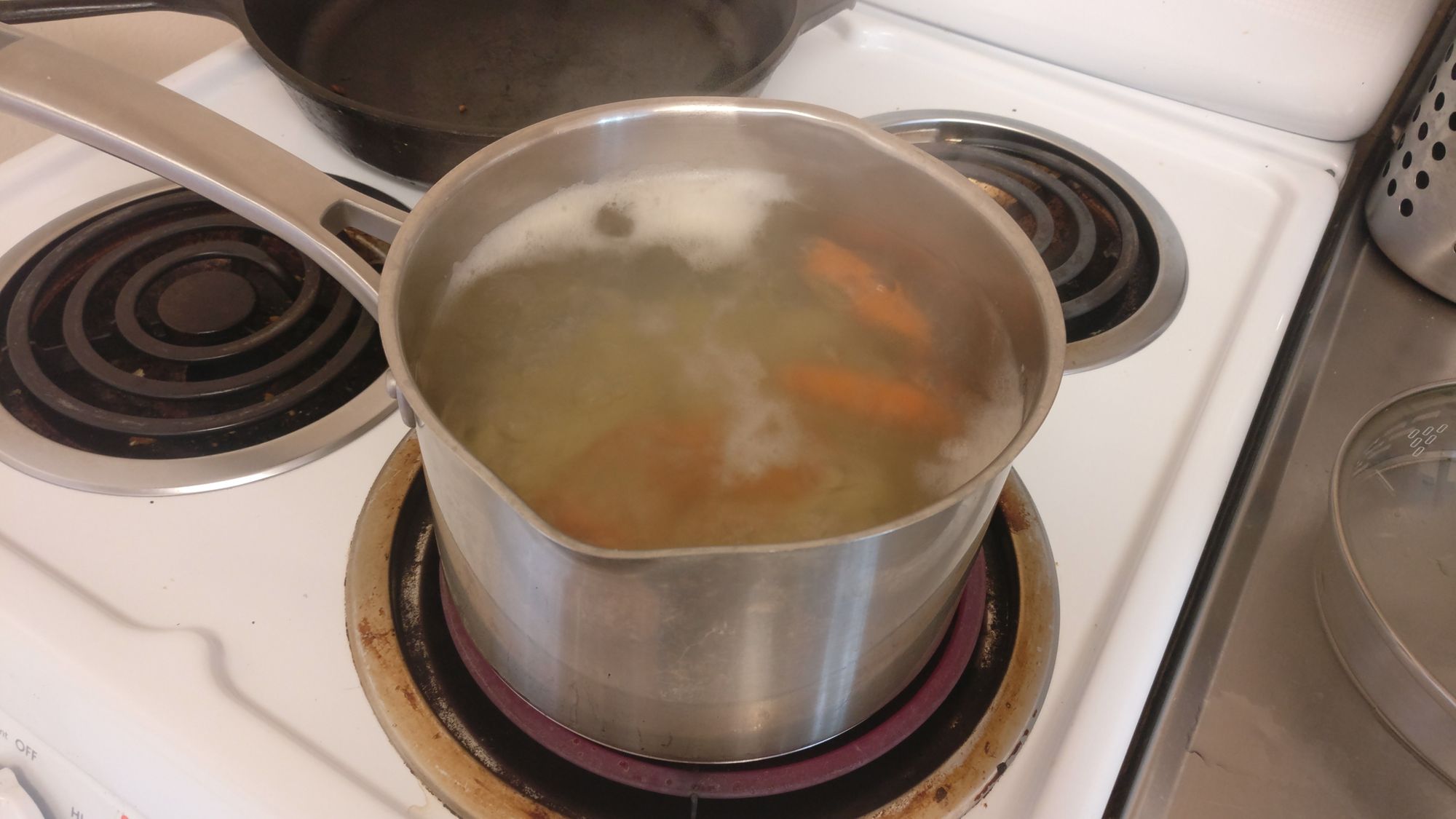 Drain off the water from the potatoes and carrots.
Add everything to the blender and blend until smooth.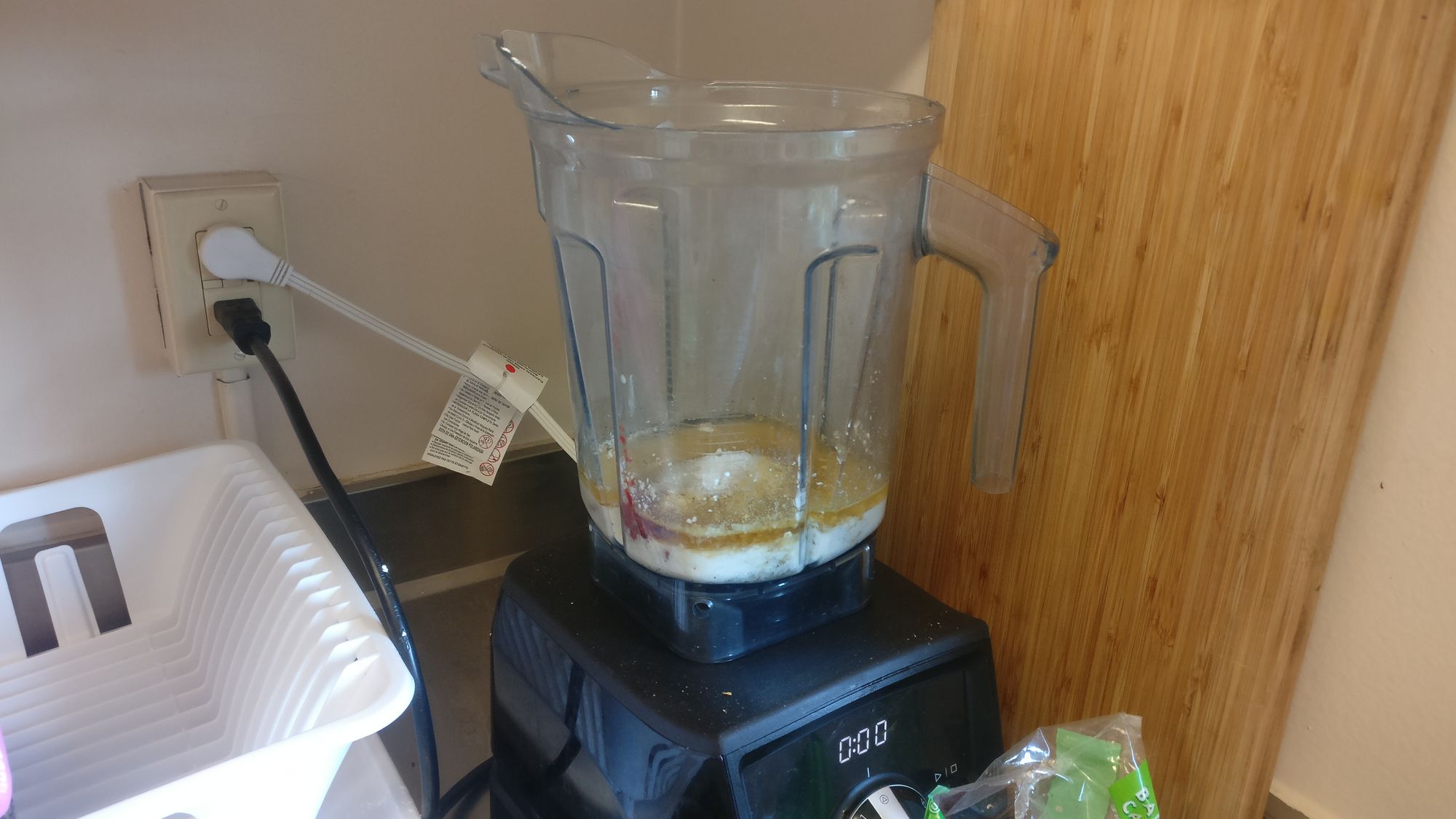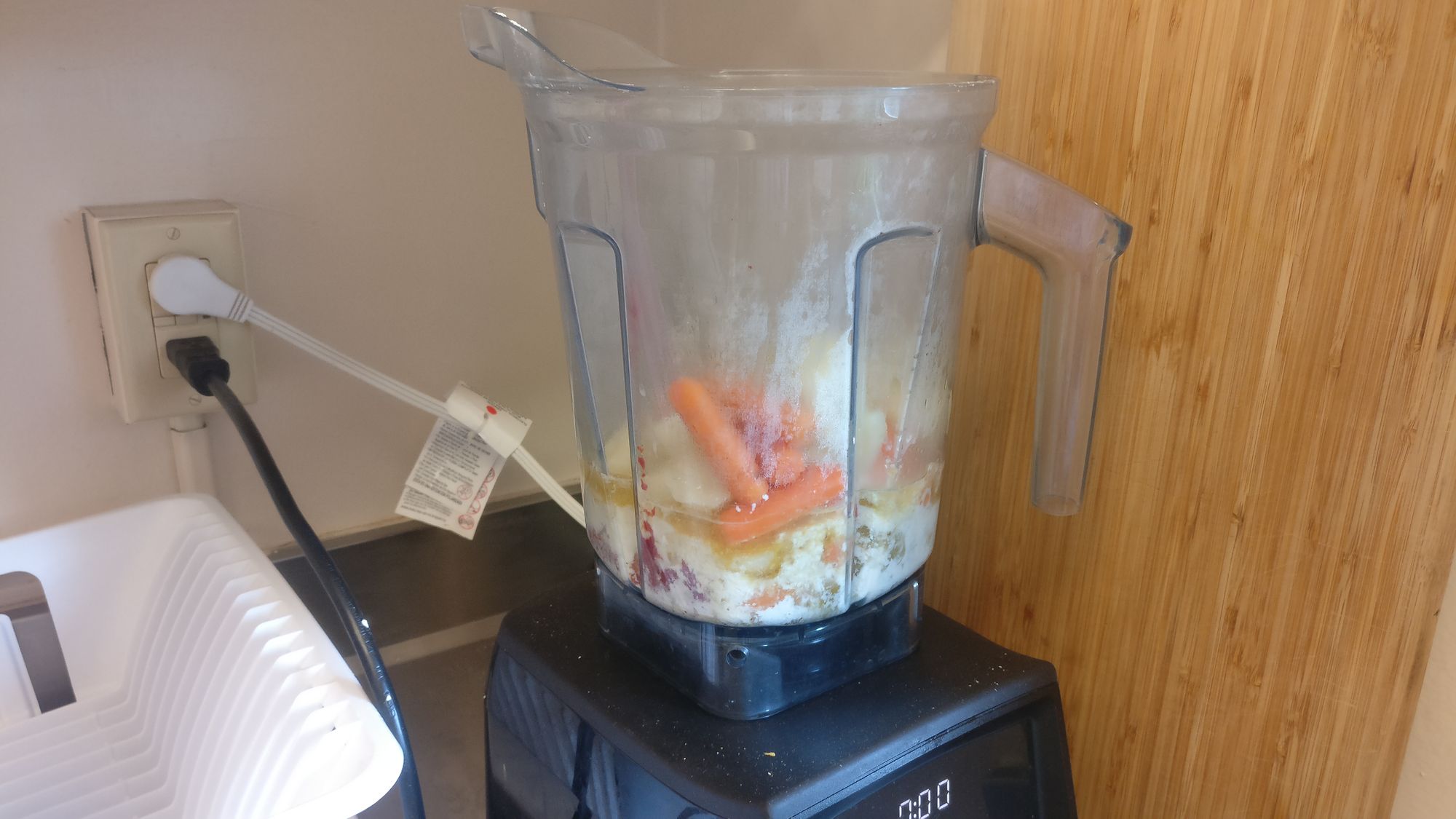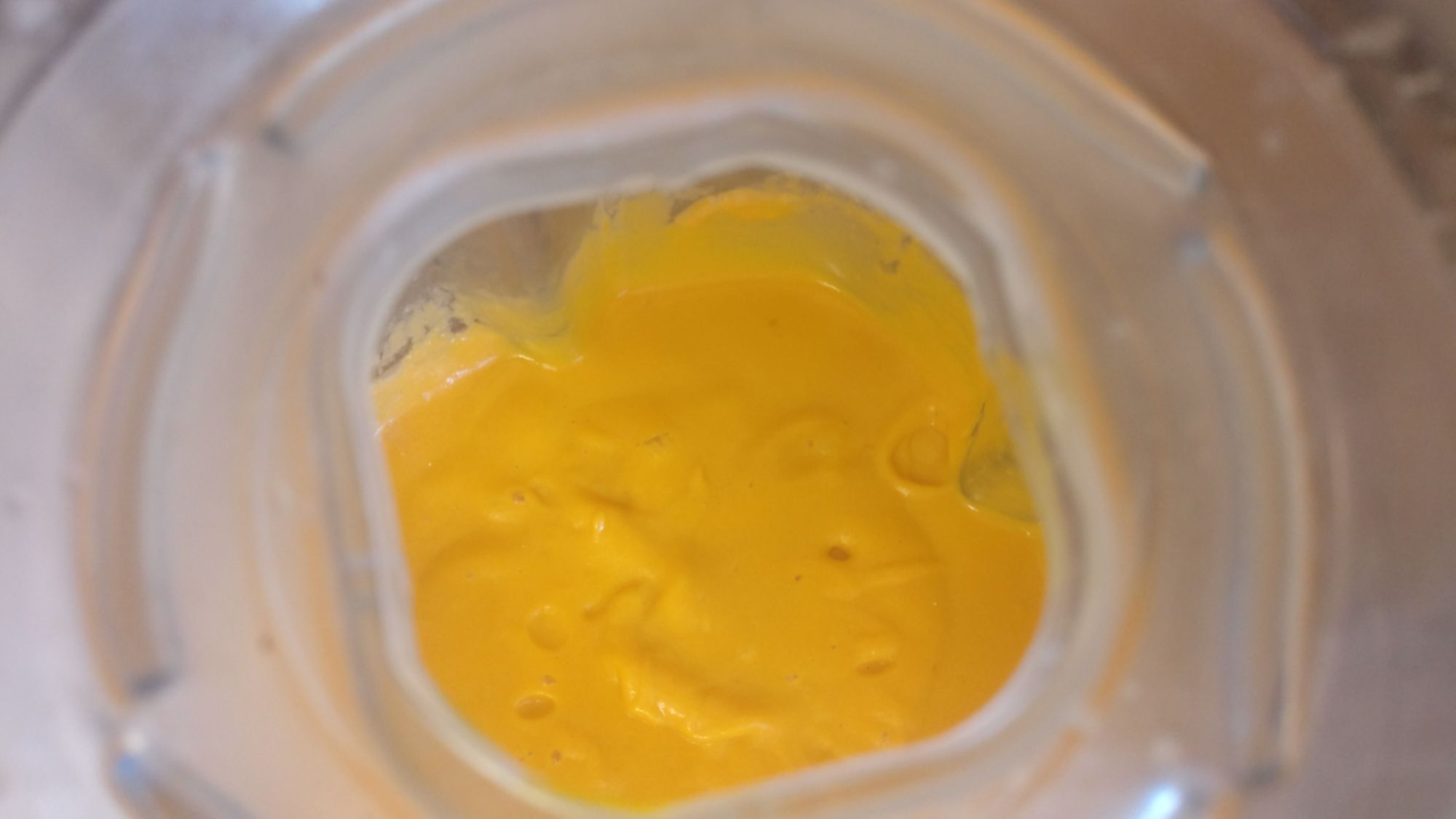 The sauce is super tasty when it's warm, so you might want to heat it slightly on a stovetop before serving.
Results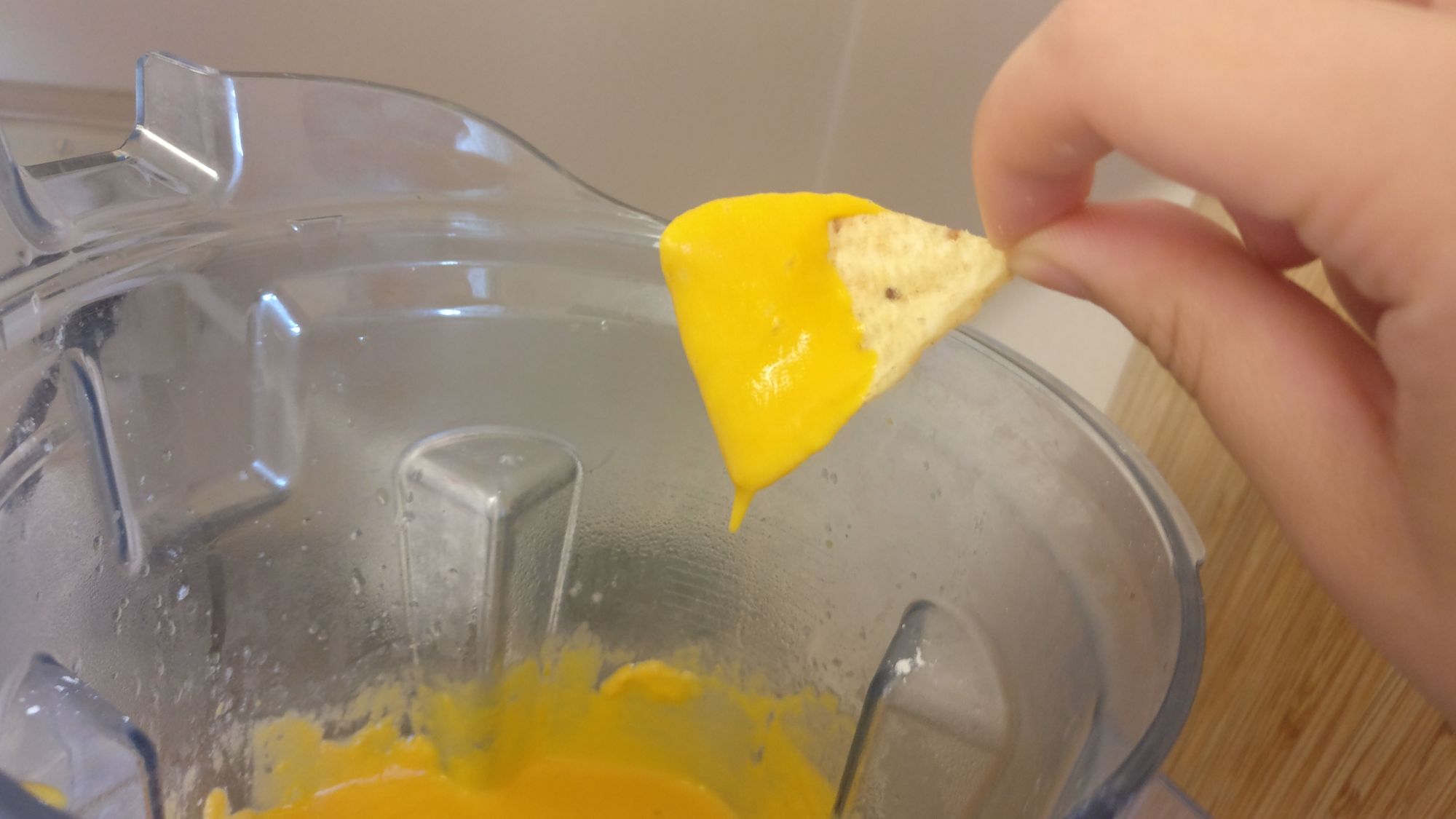 This was so shockingly delicious and tasted just like nacho cheese.
It's a really fun recipe because while you are taking in a fair bit of oil, you're also getting carrots! I could see this being a good way to sneak veggies into your kids even if you're not living a plant-based diet.