This recipe was inspired by Vegiterra.
Though I didn't use his recipe, his video had me hunting around on the interwebs for the best version of vegan smoked salmon (or lox) that there is.
---
Ingredients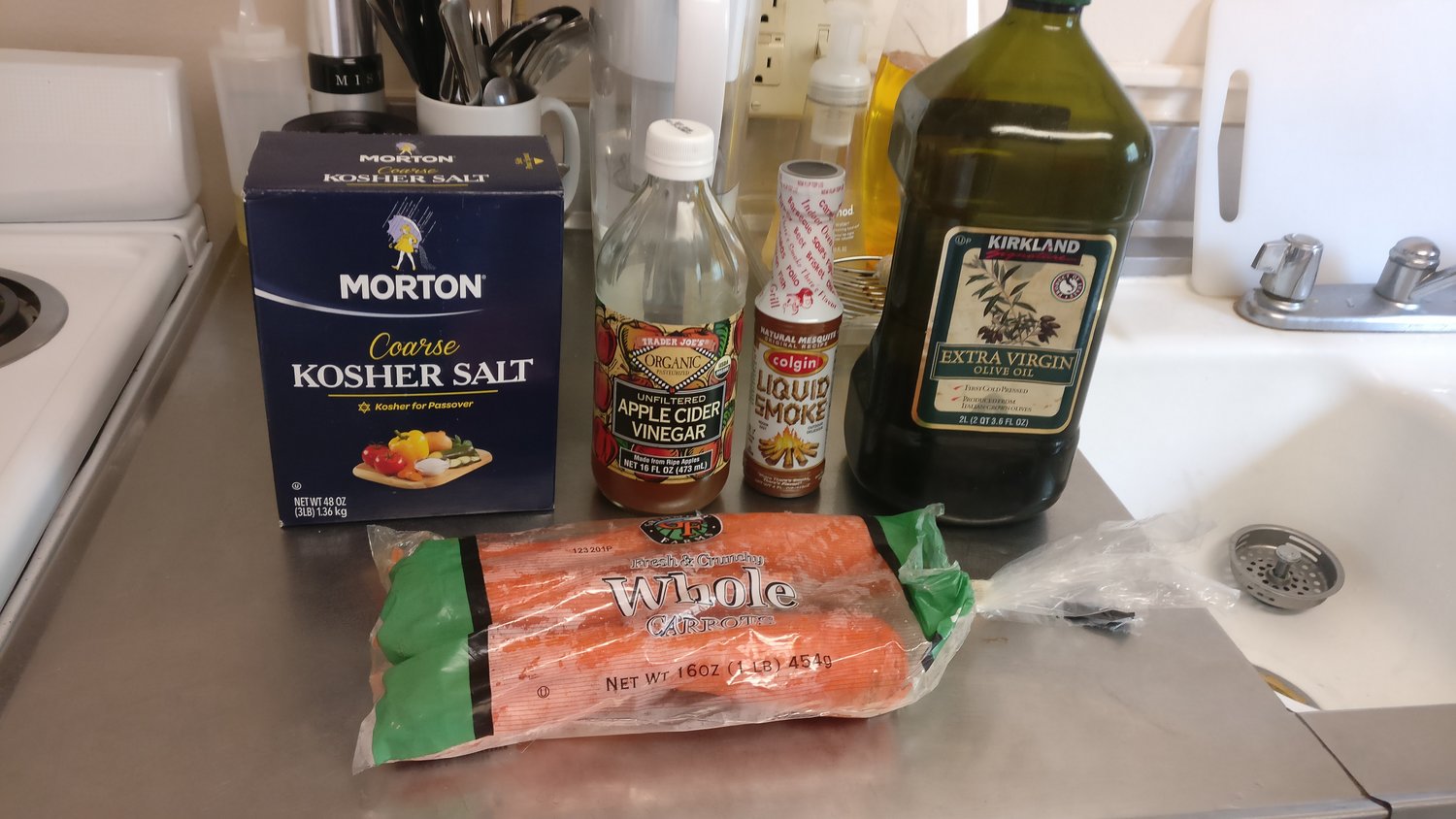 3 carrots
2 cups coarse sea salt
1 tbsp olive oil
2 tsp liquid smoke
1/2 tsp apple cider vinegar
Methodology
Preheat the oven to 375F.
In oven-safe containers, lay down half the salt.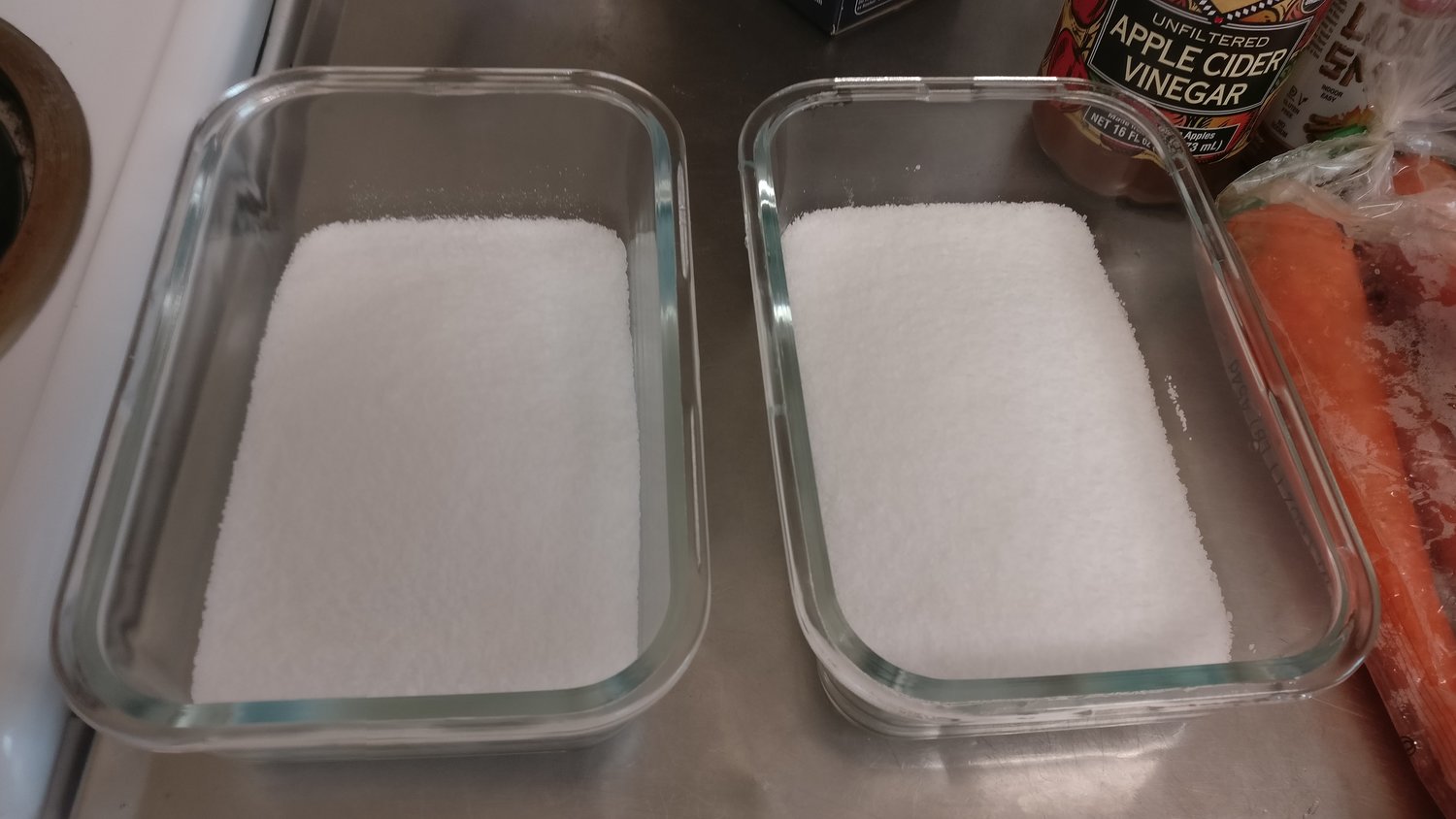 wash the carrots, but do not peel. Embed them into the salt but make sure they do not touh the bottom of the container.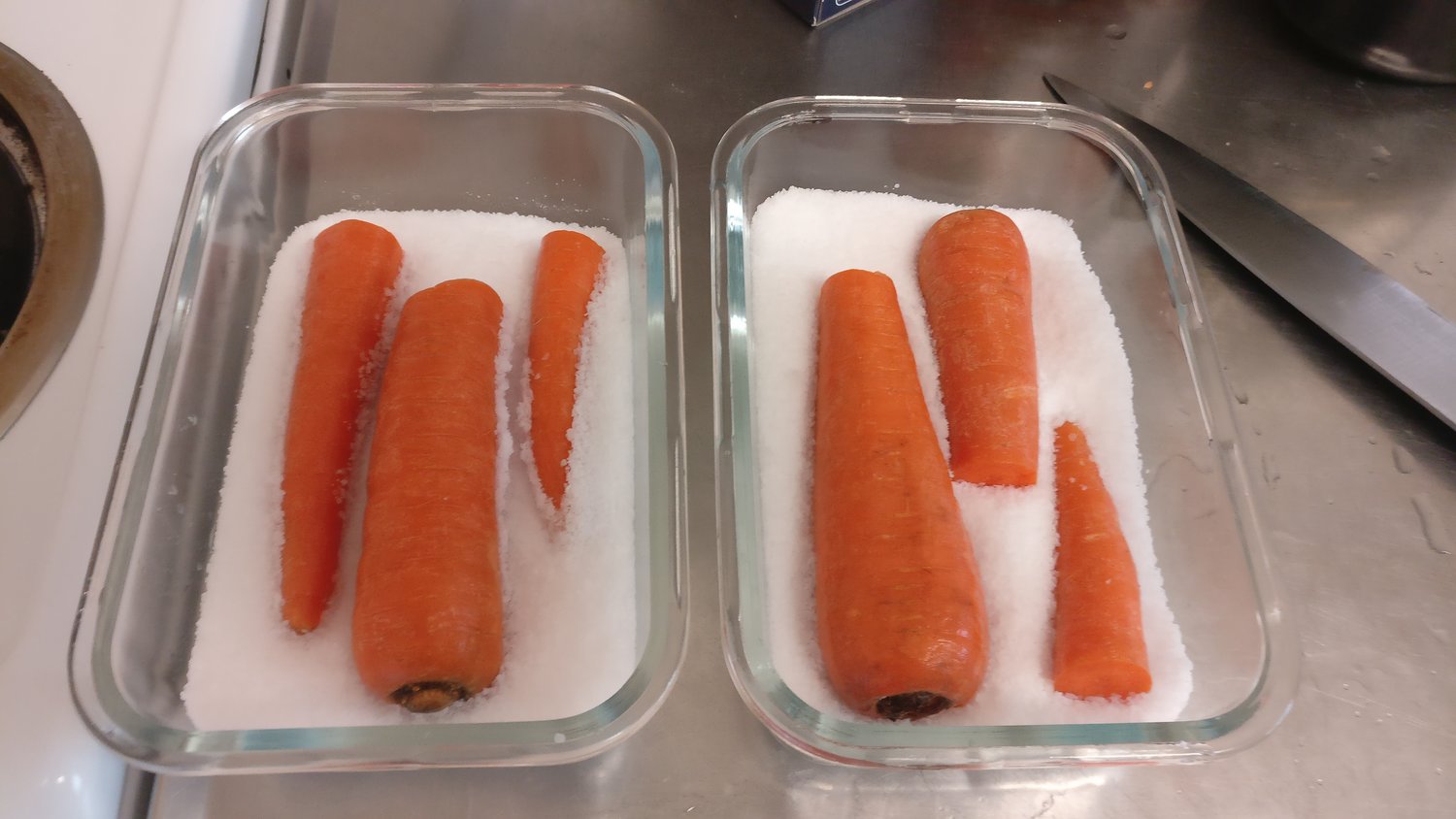 Cover the tops with the remaining salt to bury.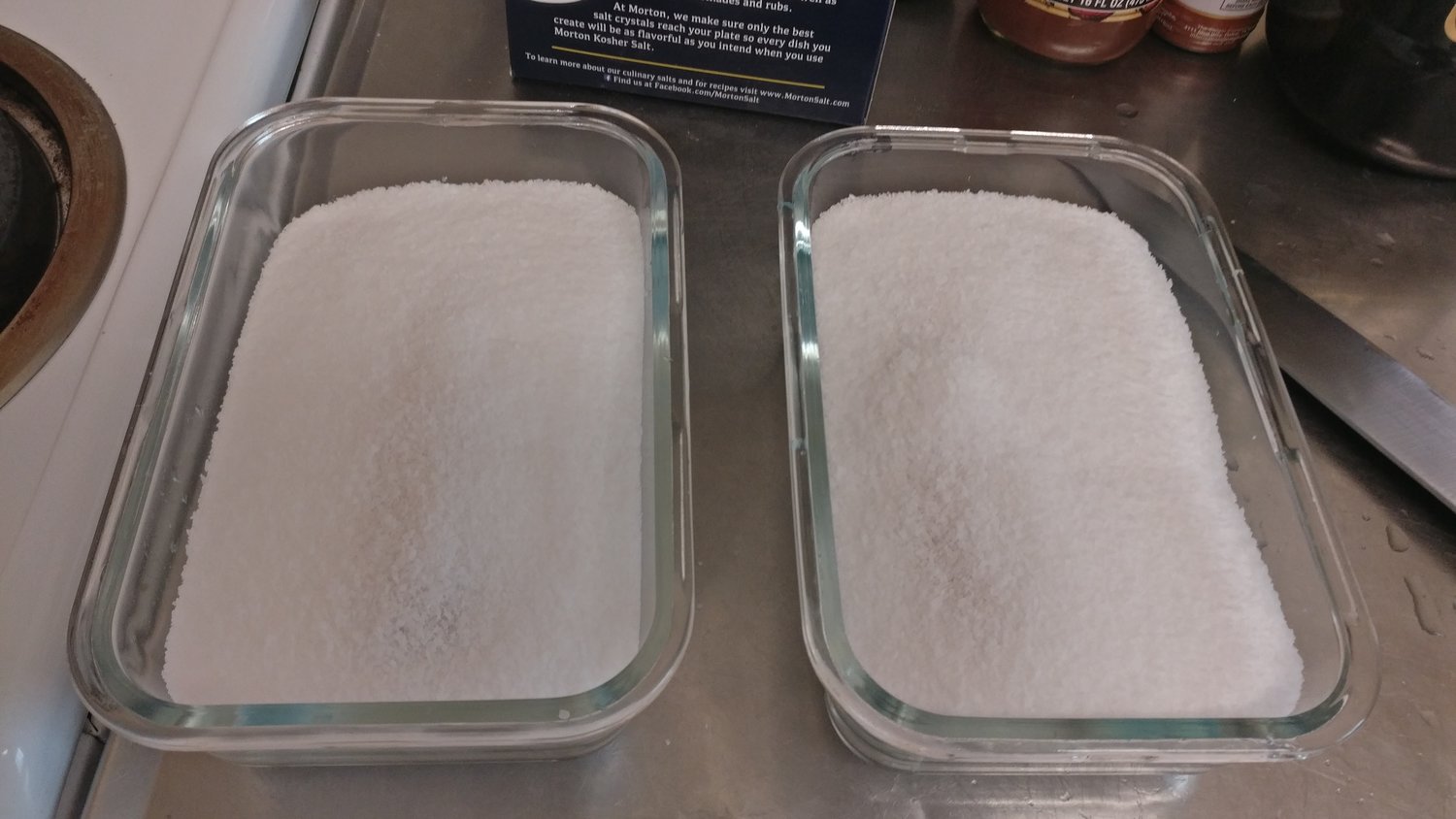 Pop into the oven for 1.5 hours.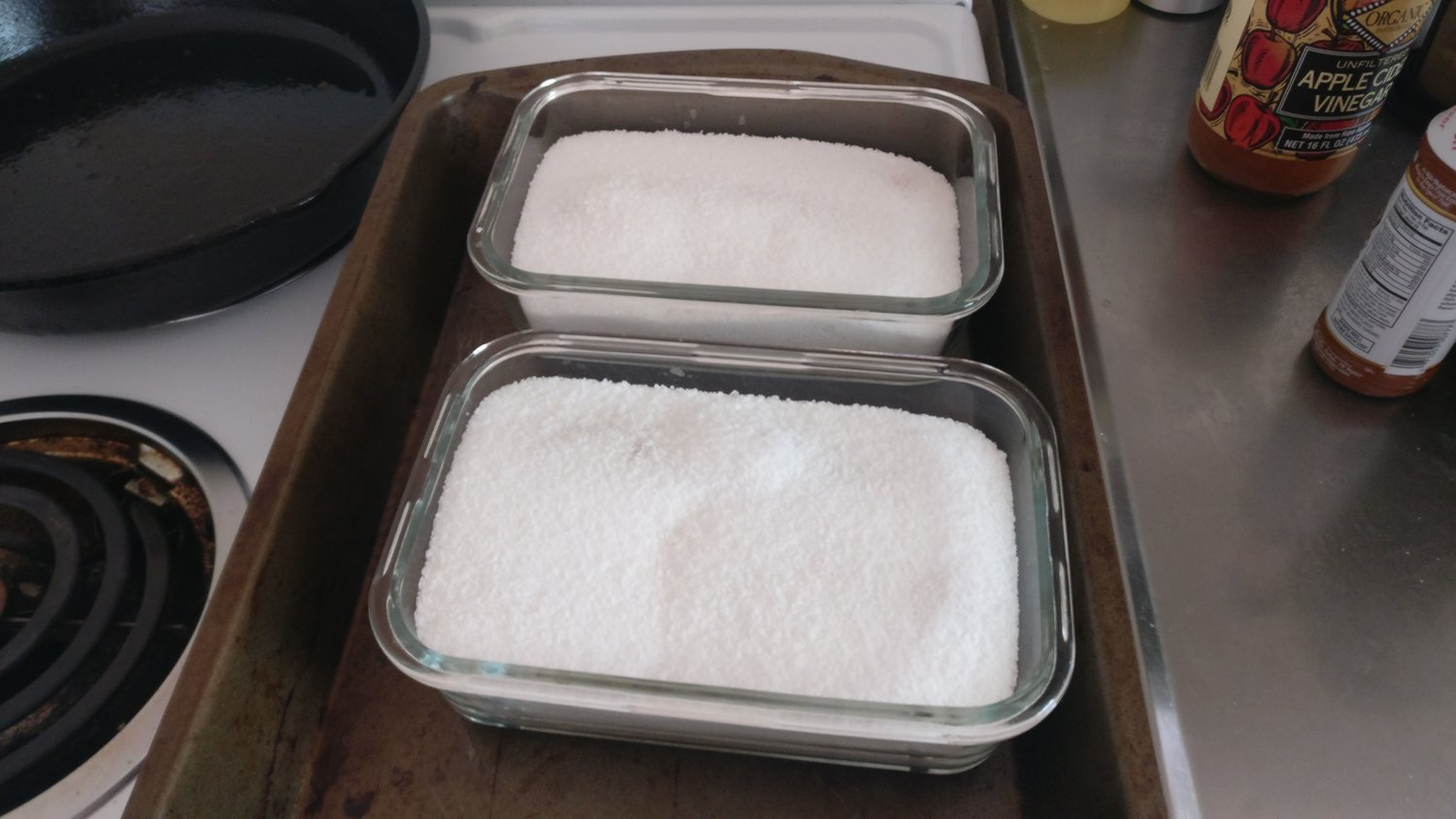 When the time is up, waiting for the carrot/salt/containers to cool until safe to handle.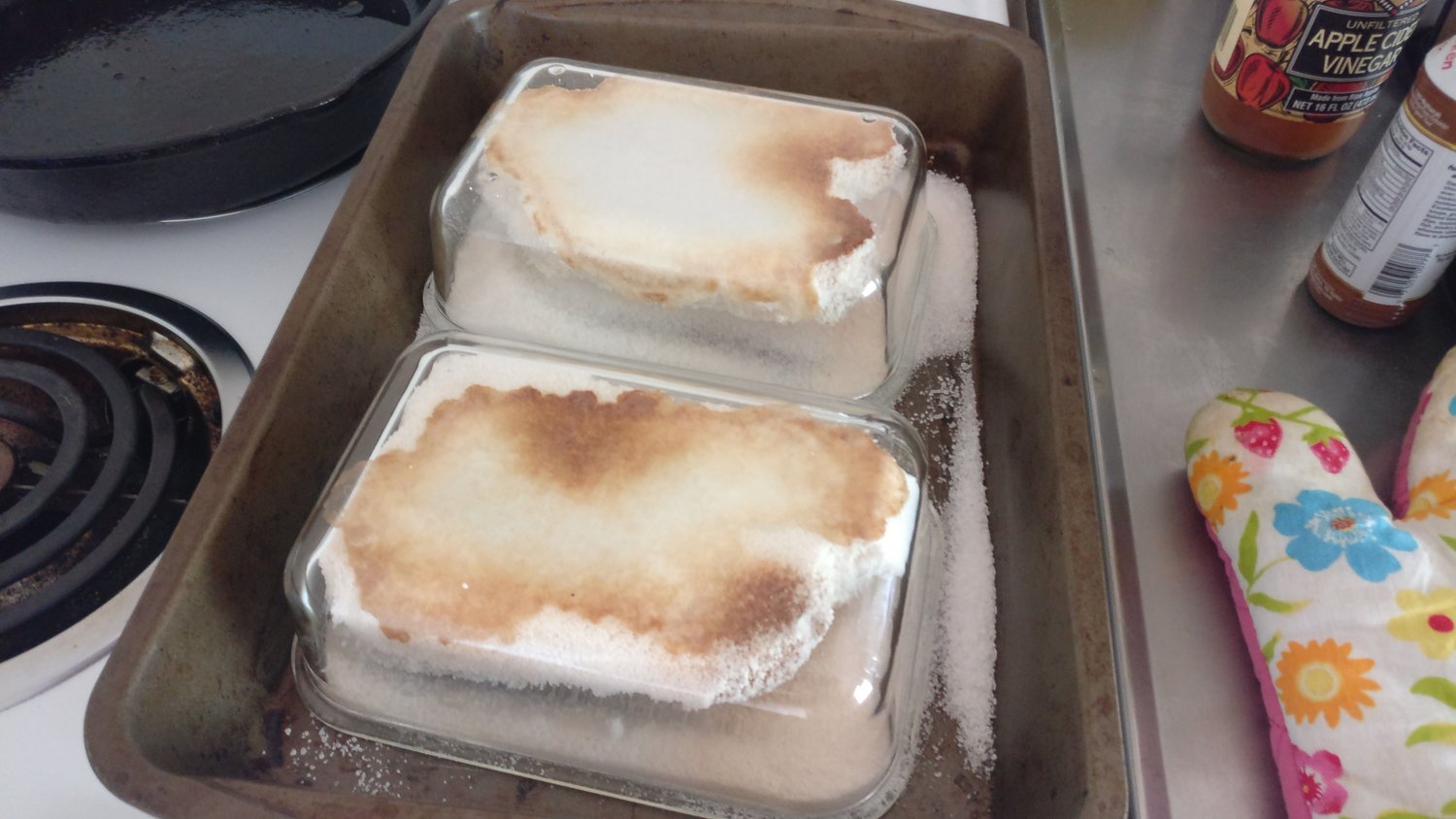 Dig out the carrots. This gave me sudden memory of an activity we had in elementary school where everyone was given a mound of clay and had to use tiny tools and water to gently excavate and remove fossils from the inside.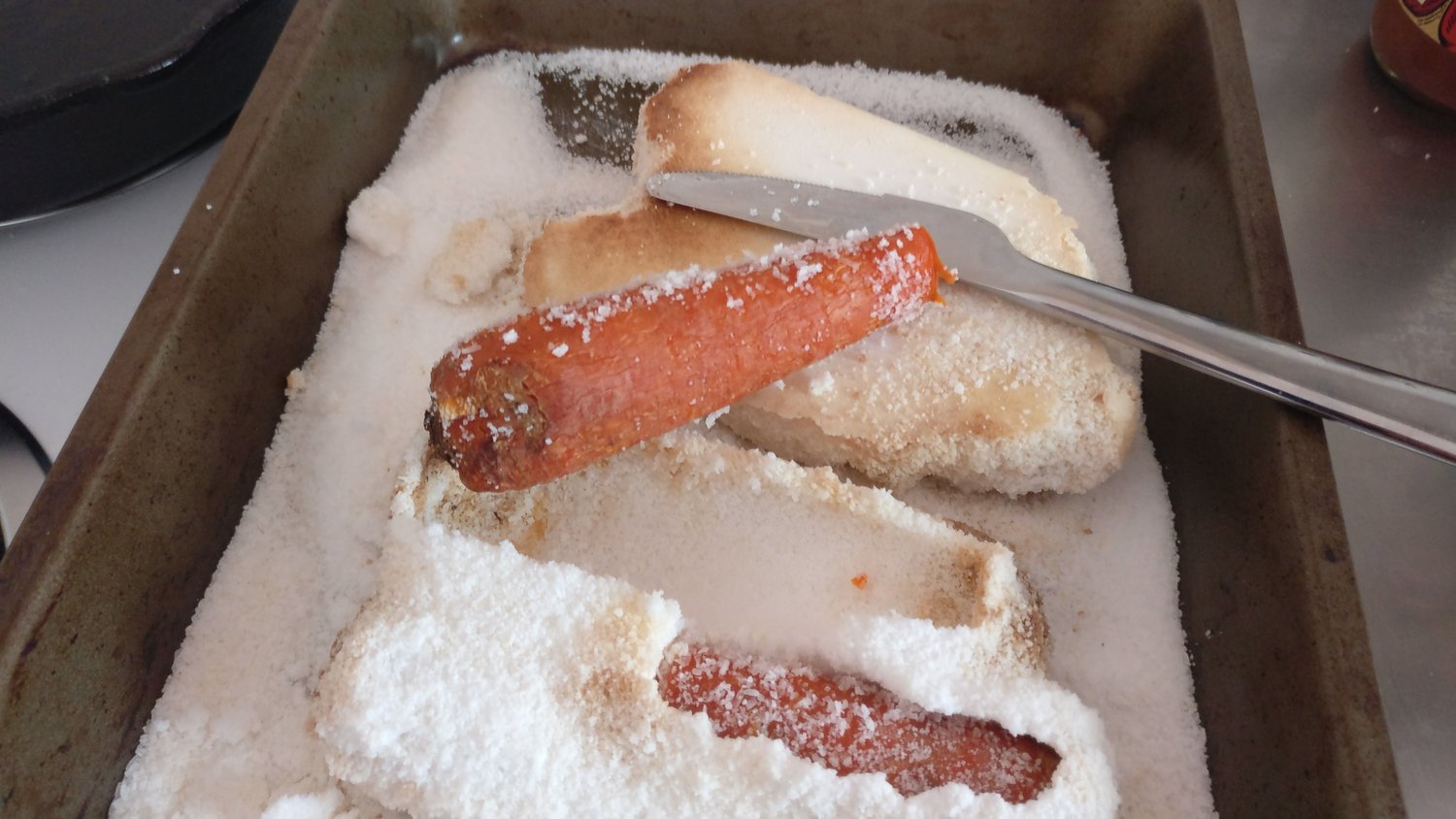 Peel the carrots with your hands.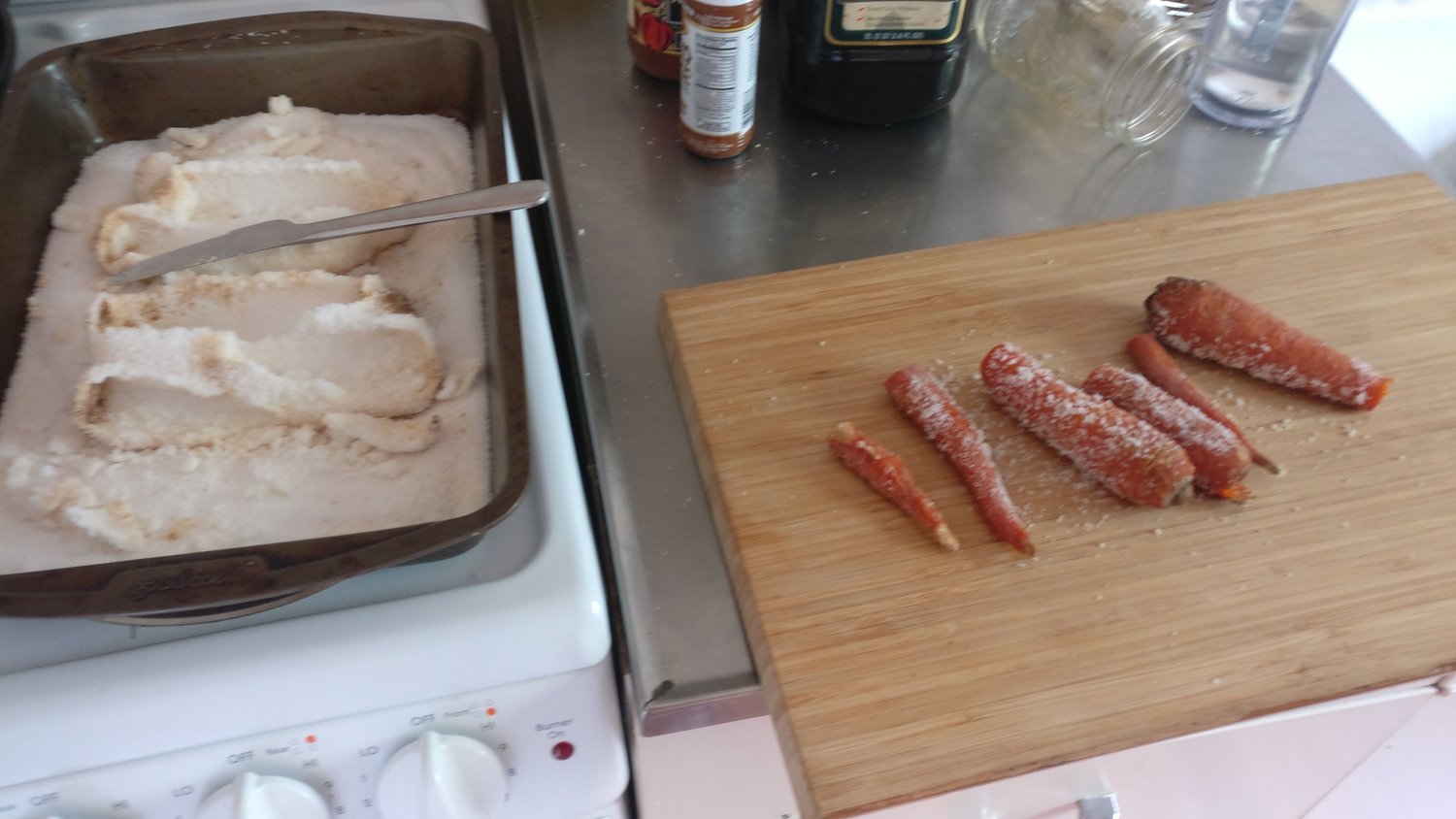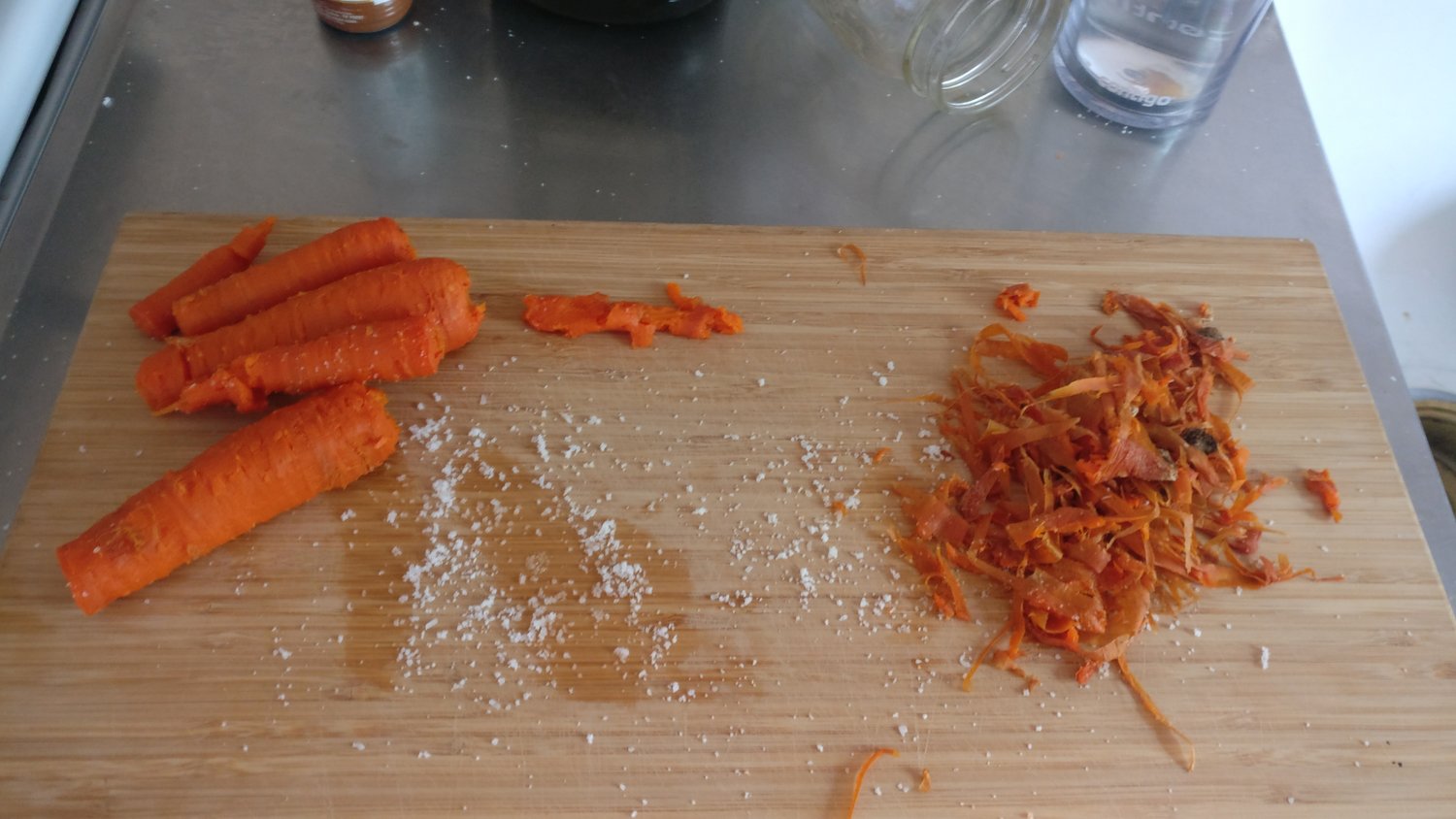 Slice the carrots thinly to form "lox"-like strips.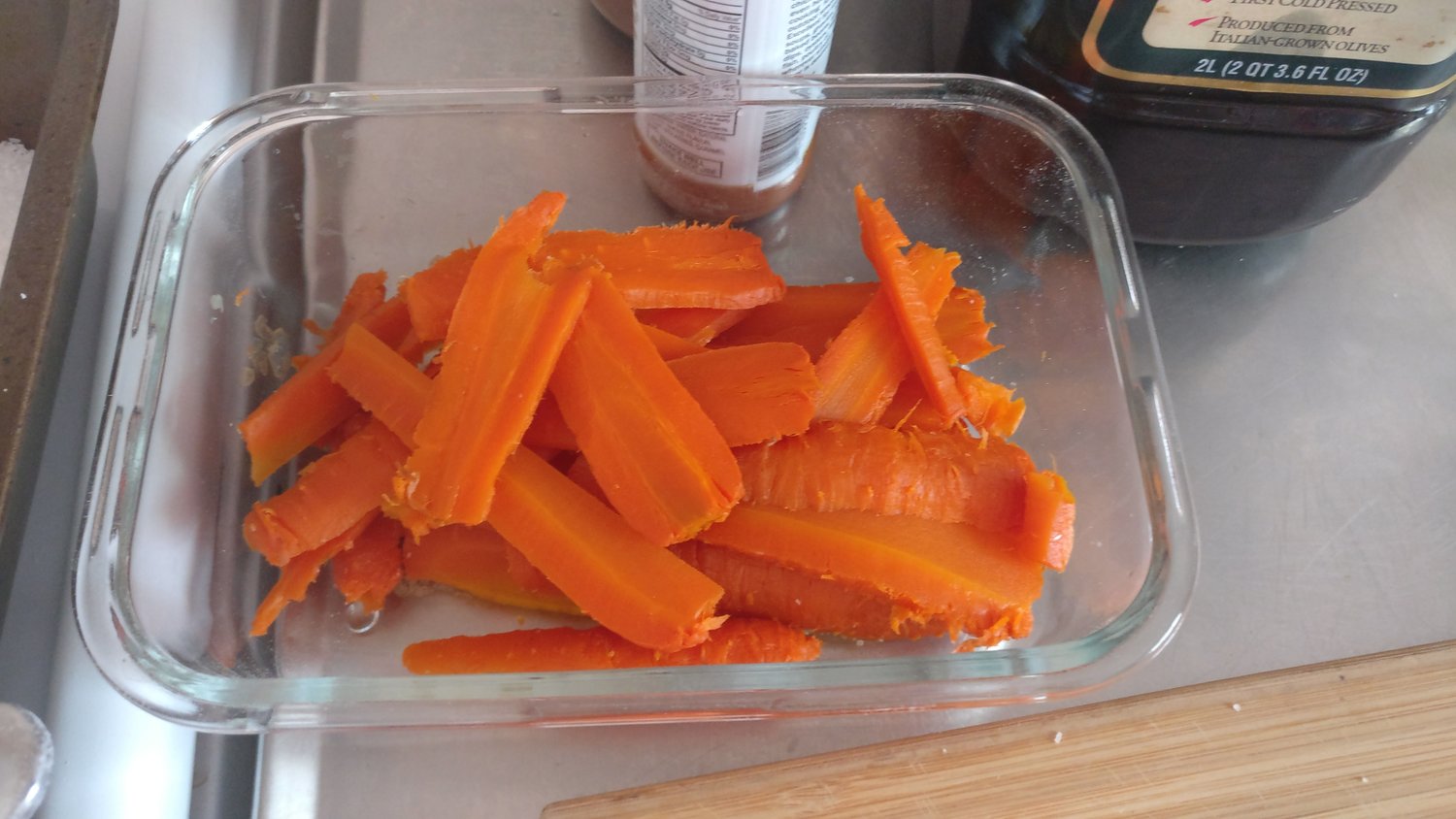 Add in the olive oil, liquid smoke, and vinegar.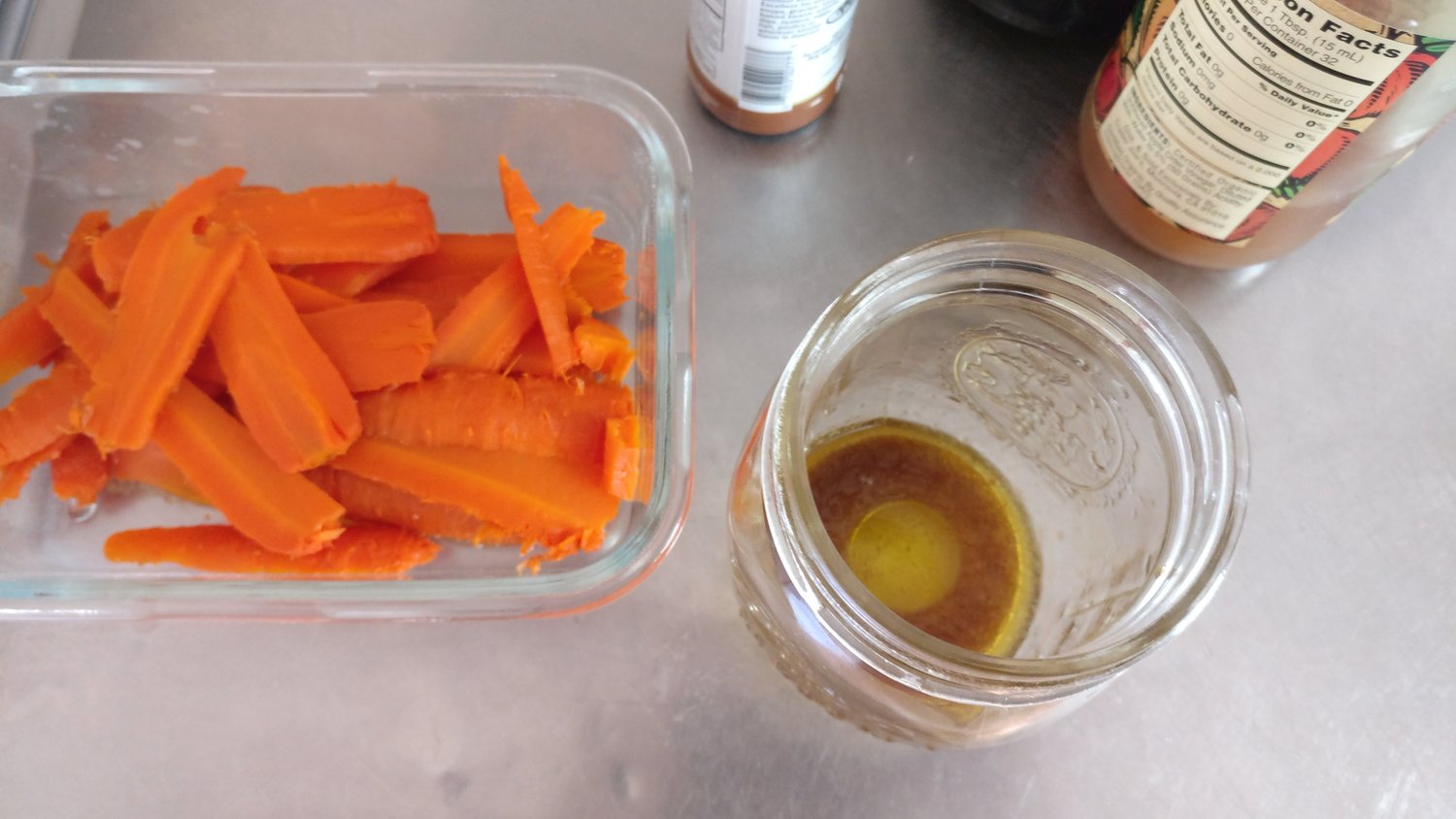 Keep in the fridge and marinate for 3 days.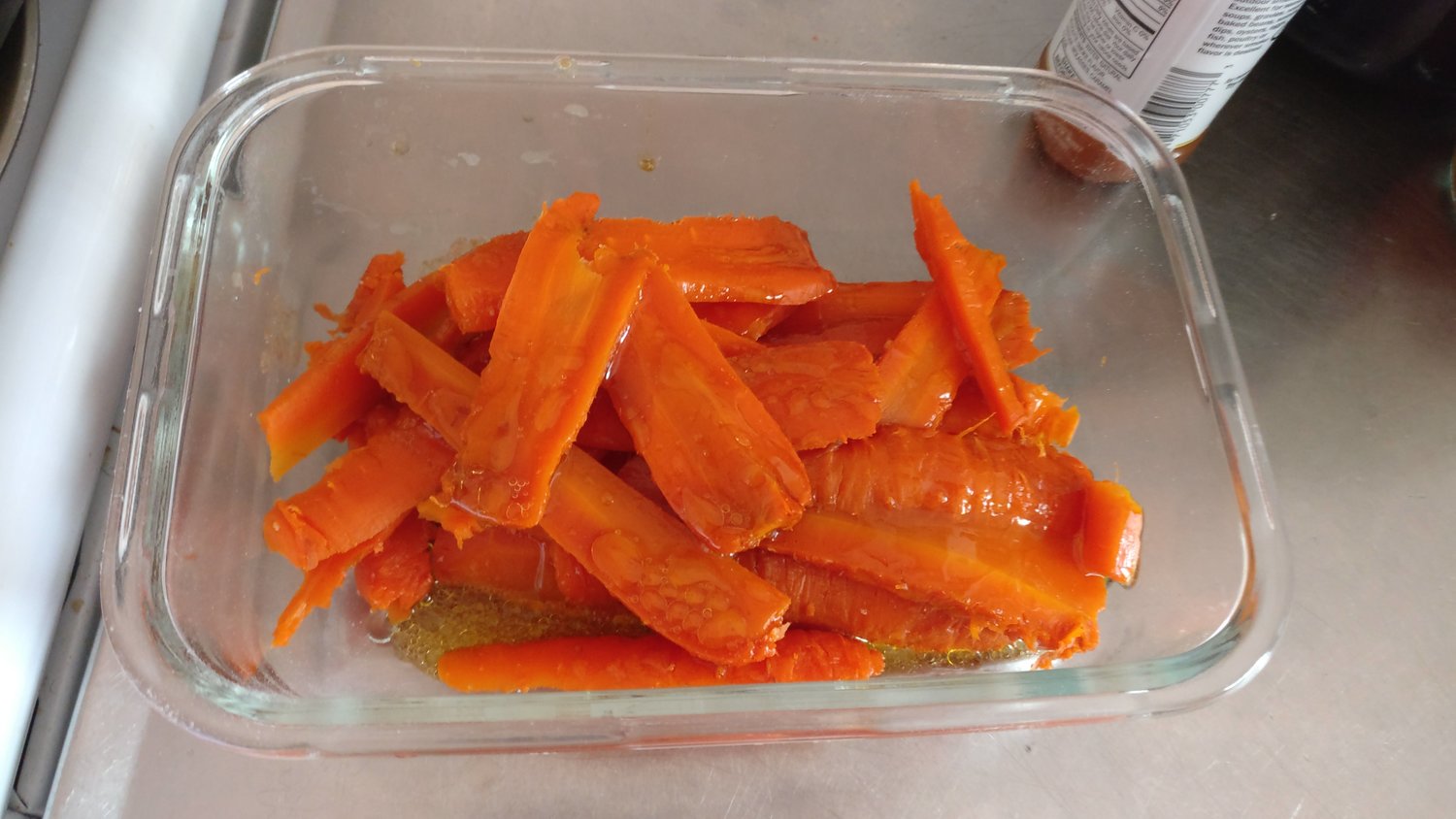 Results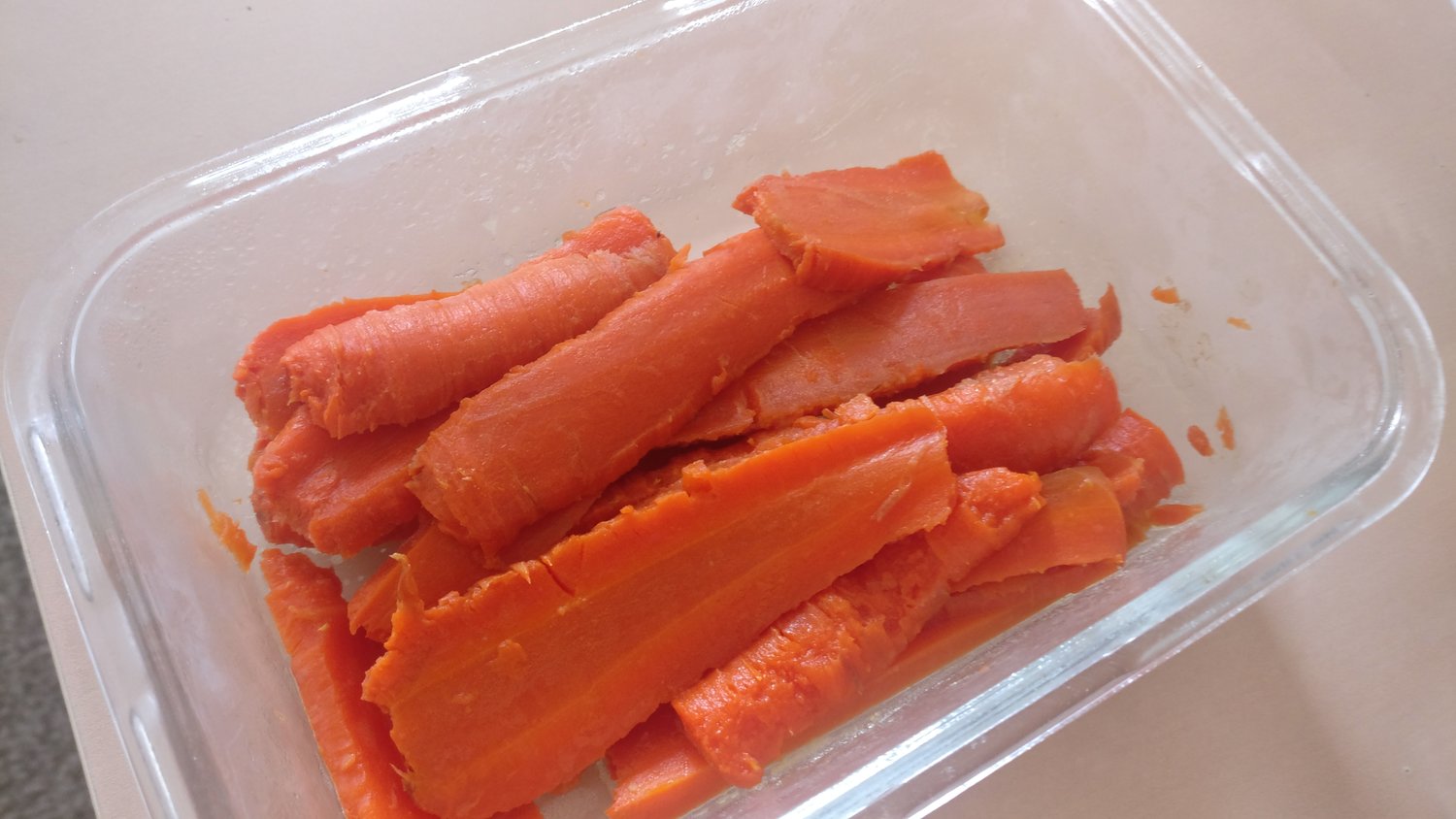 Welllllllllllll the texture is actually very close and eating it with rice and other things very closely matches the smoked salmon taste, but on it's own? I wasn't a big fan.
Something about the liquid smoke was offputting to me, so I might try another recipe that doesn't use that in the future.