Vegetable Egg White Frittata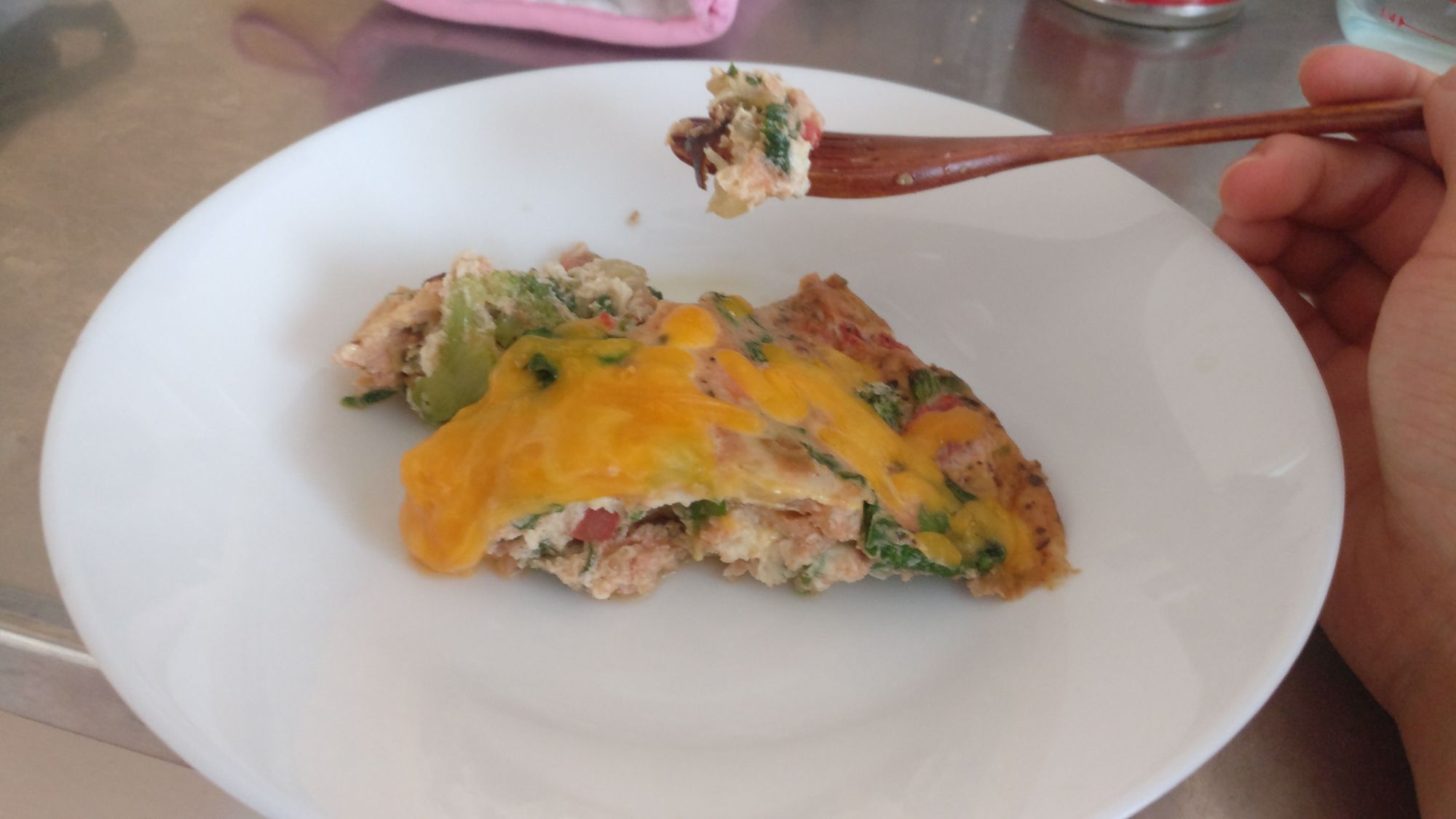 There was a week where I went on a breakfast-for-dinner kick, so one evening was Frittata Night.
I've always seen these being made in cast iron pans, but I'd recommend using a pie dish instead. This was such a pain to clean, but otherwise, it was delicious.
---
Ingredients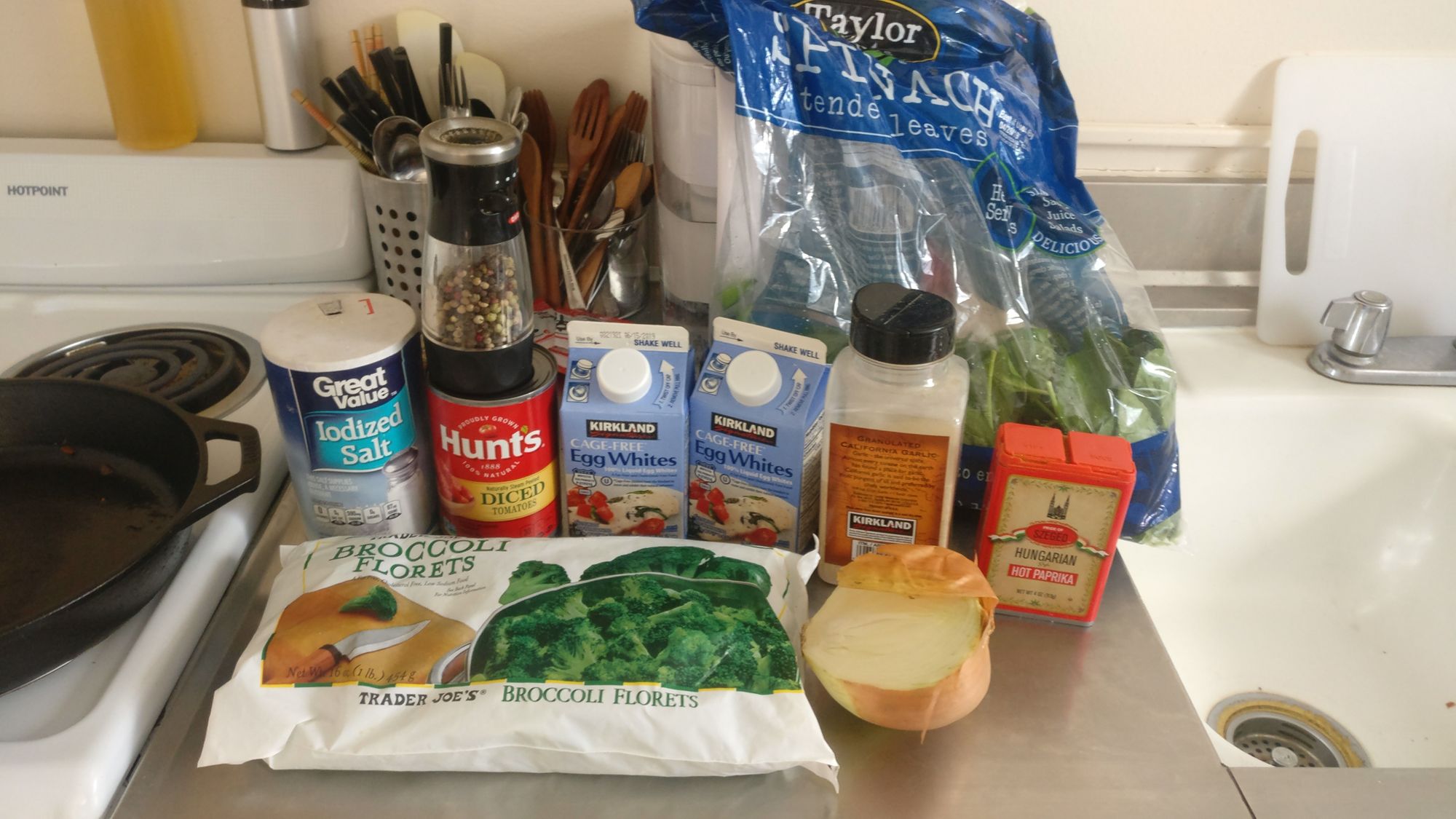 2 cups egg whites
8 ox frozen broccoli
1/2 onion
1 can diced tomato
as much spinach as your heart desires
salt
pepper
garlic powder
paprika
shredded cheese (not pictured)
Instructions
Preheat the oven to 400F.
Heat up a pan (or cast iron if you want to ignore my warning about the pains of cleaning this later) and cook down the onion until it's soft and caramelized.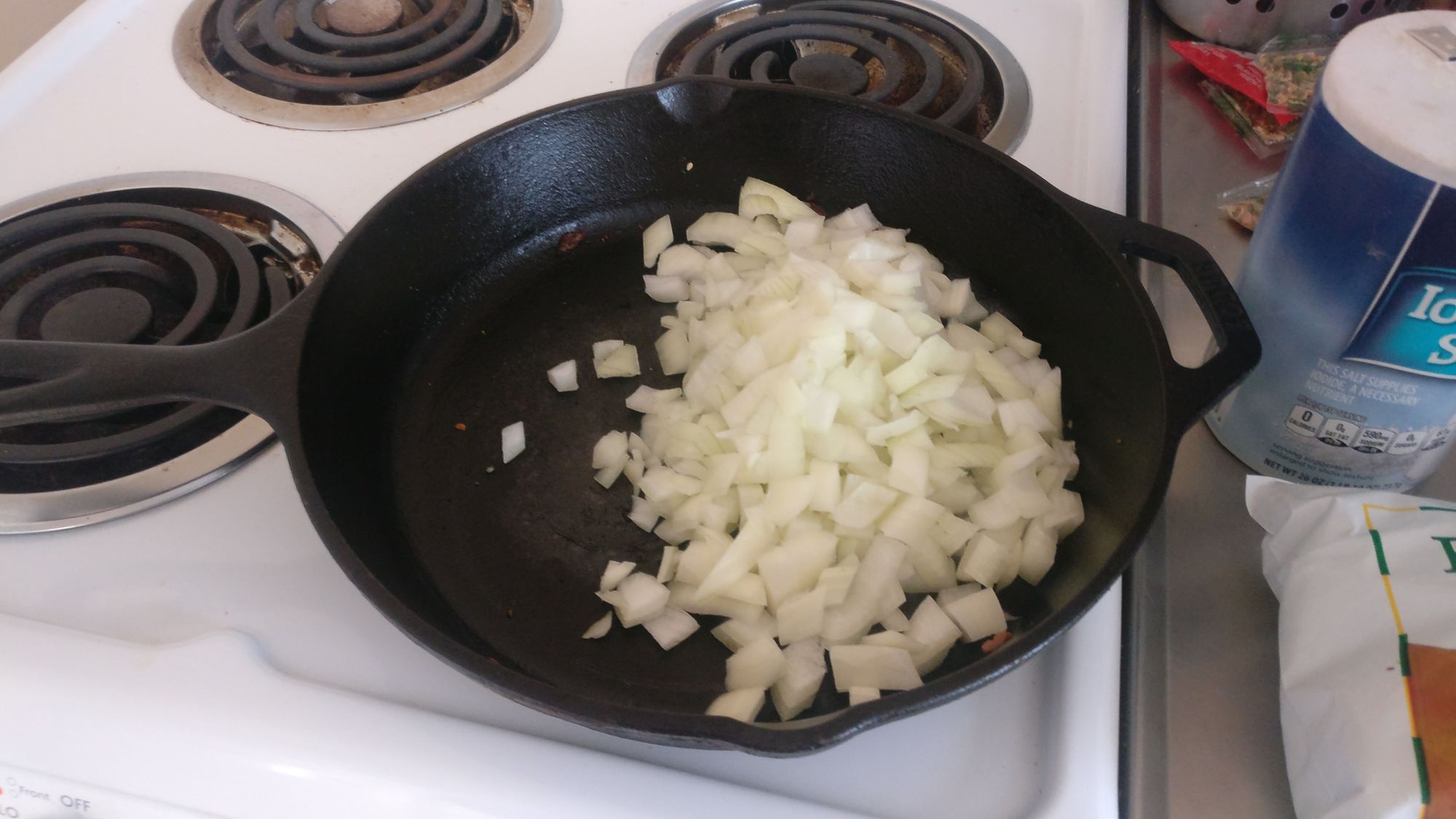 Toss in spinach and wilt this down. It might help to add a splash of water to get some steam going.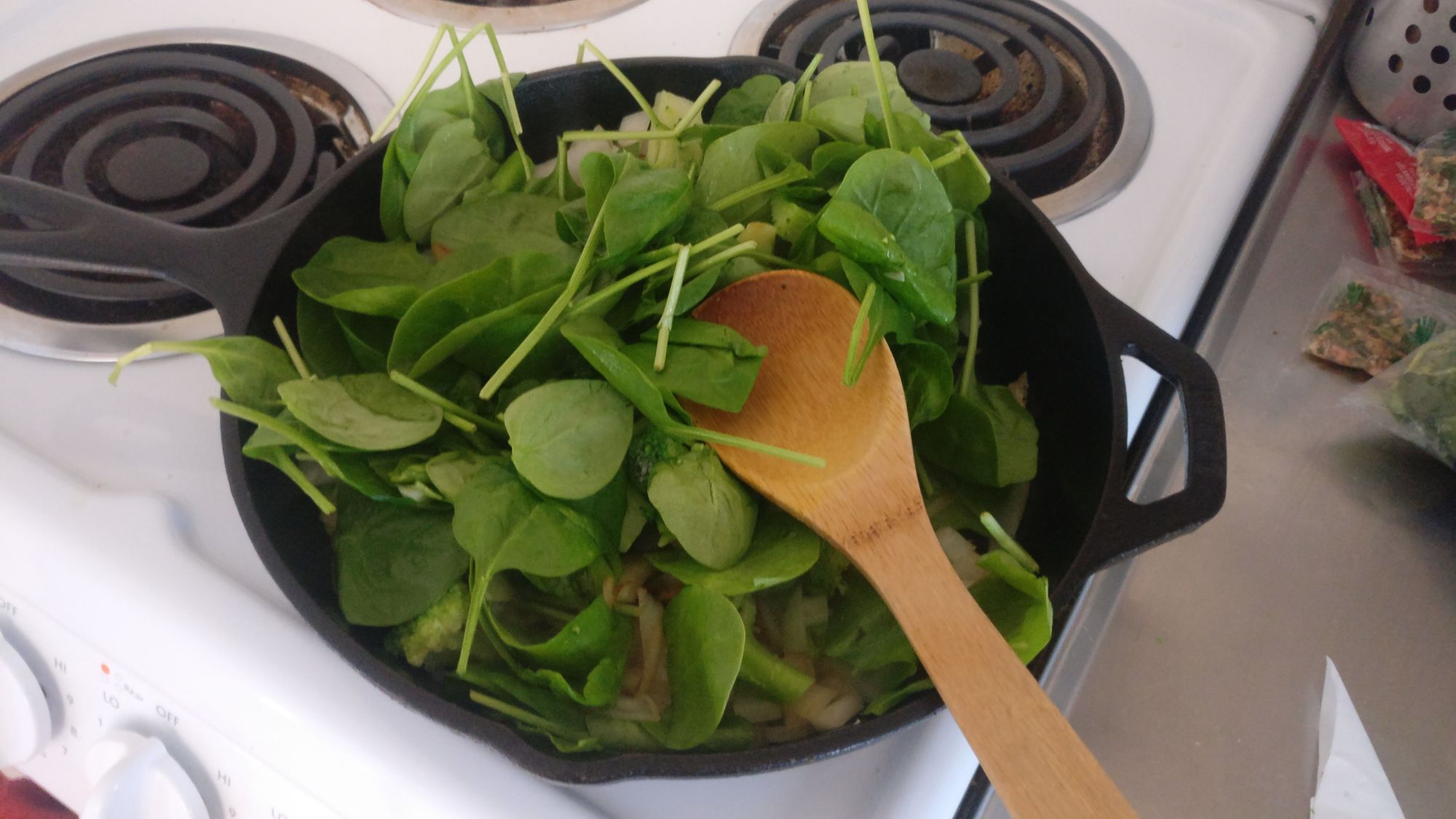 Add the frozen broccoli and canned tomato. I had a thought that the acid from the tomato might ruin in the cast iron's seasoning, but I like to live dangerously sometimes.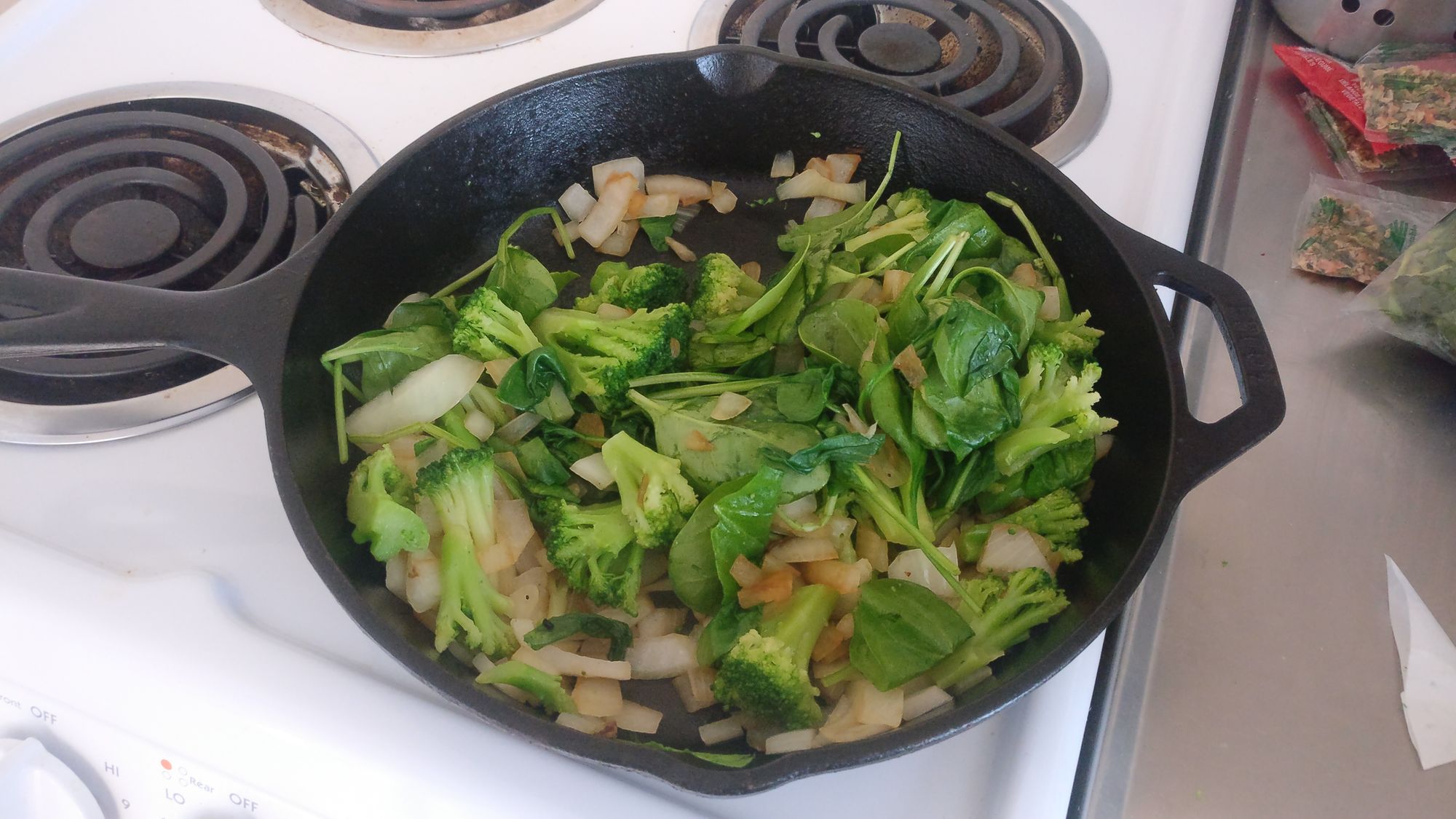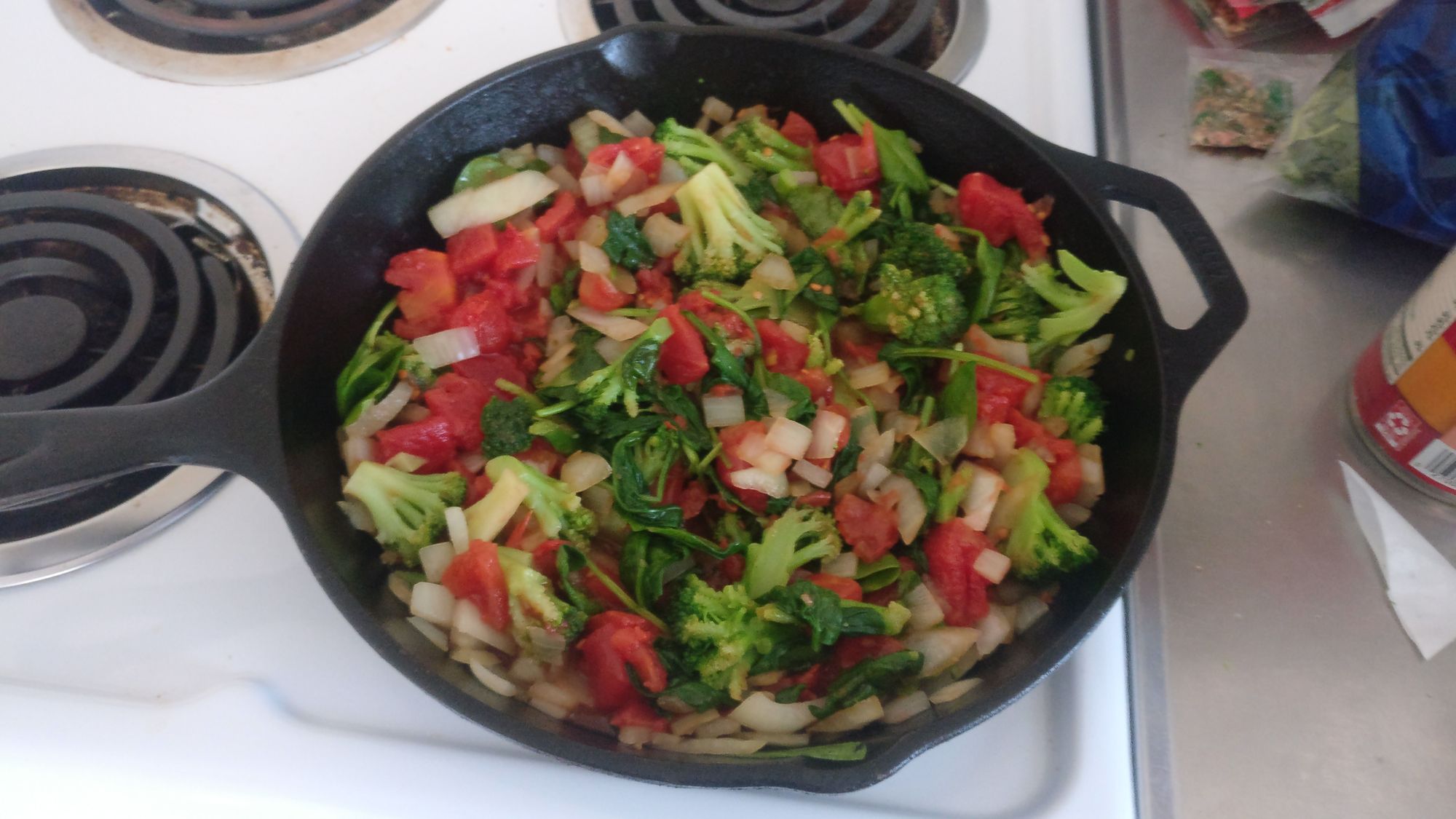 Add in 2 cups of egg whites and enough seasoning to your heart's desire.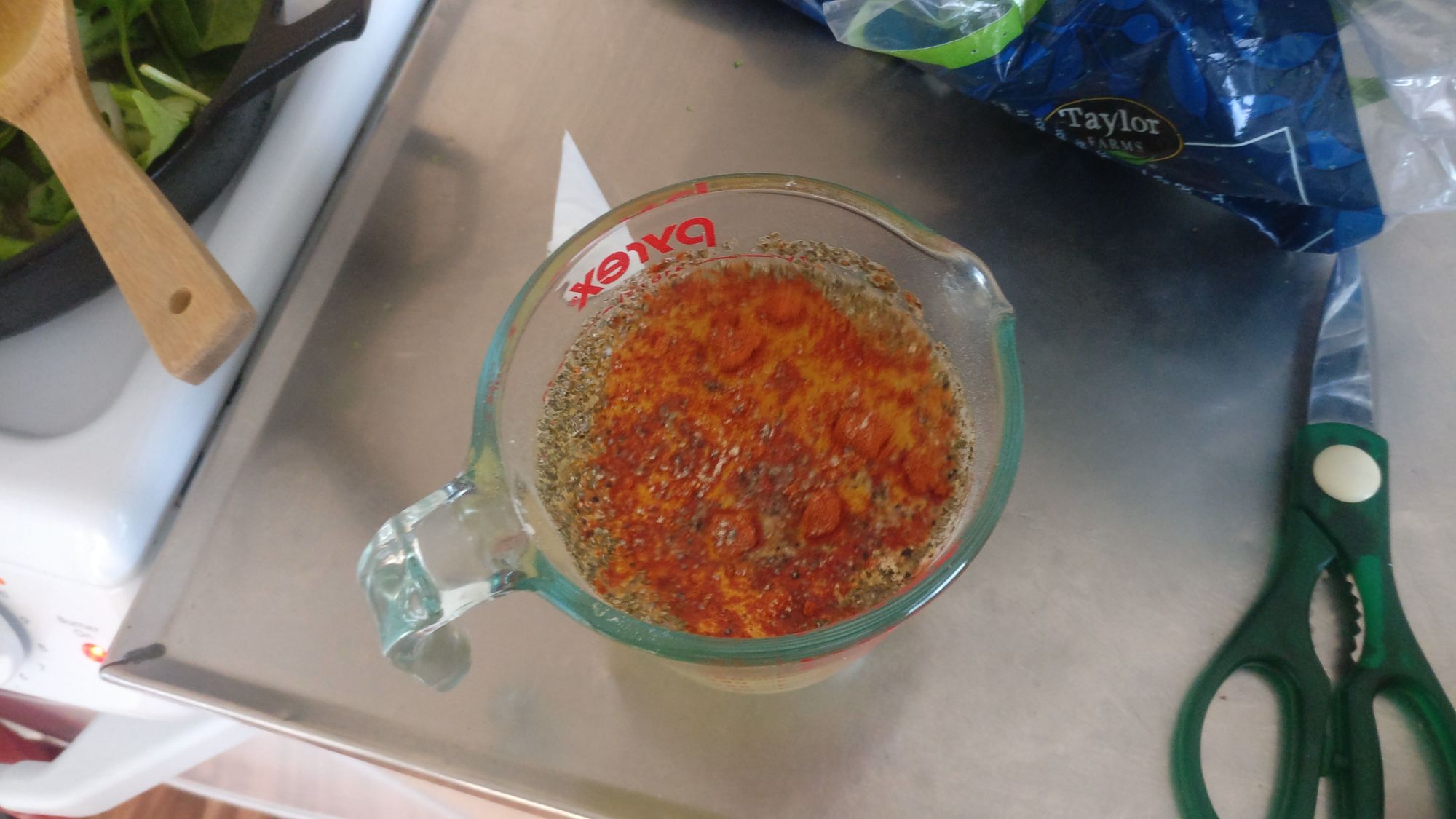 Cook up enough on the stove until you can see the egg start solidifying a bit on the edges. When that happens, pop the cast iron into the oven for 15 minutes.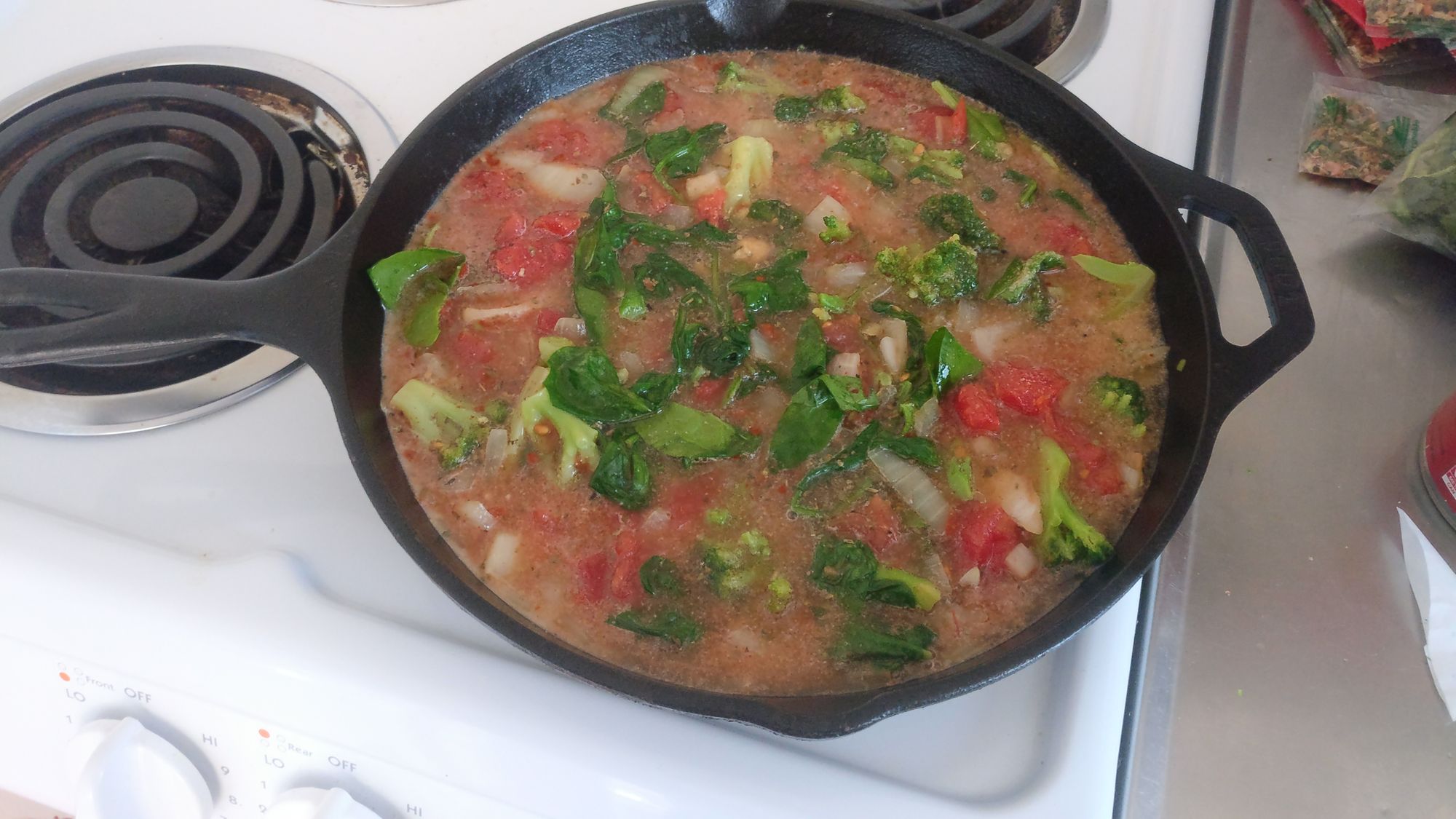 When time is up, sprinkle some cheese on top and put back under the broiler, keeping a close watch for 30 seconds to a minute.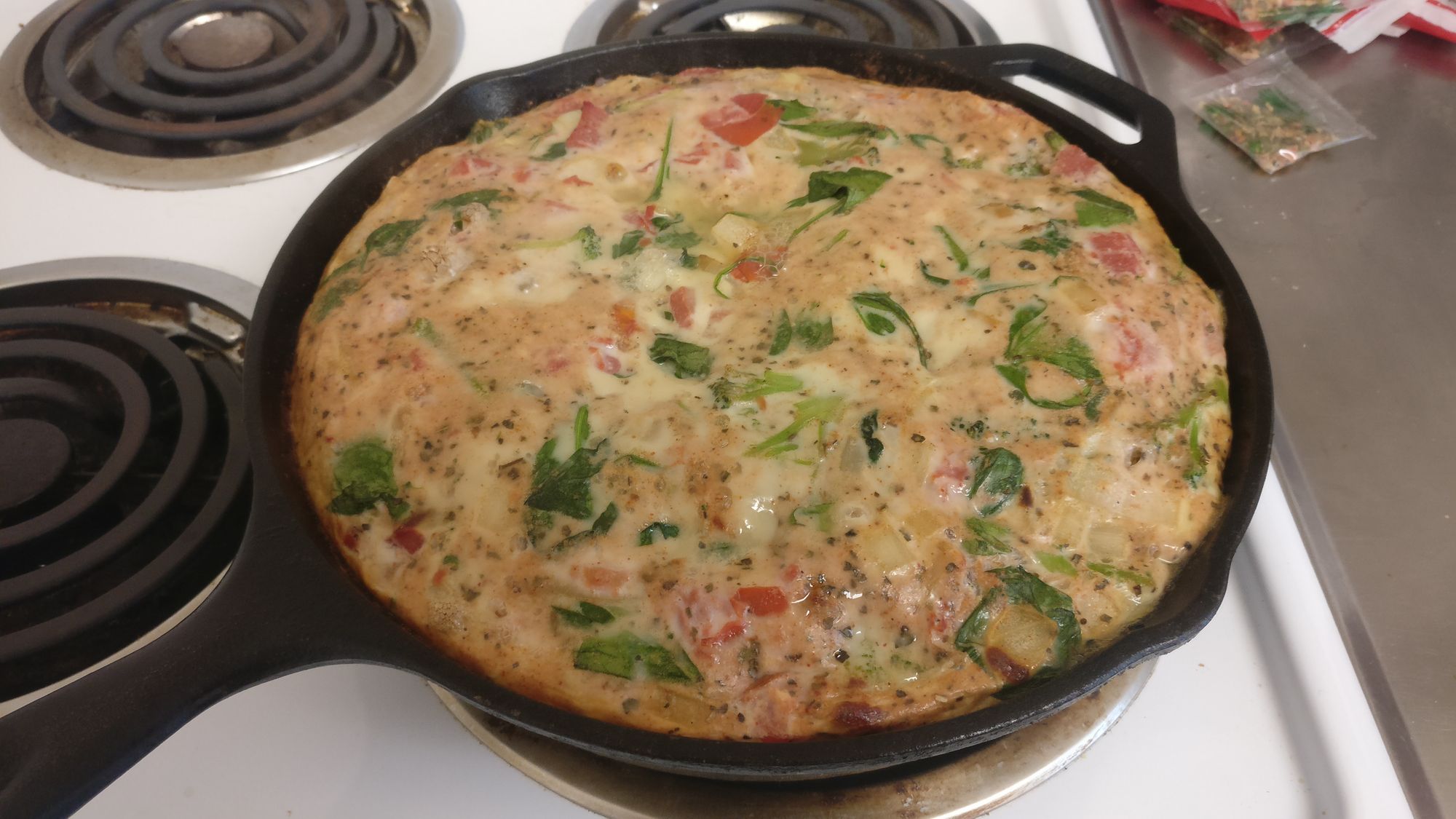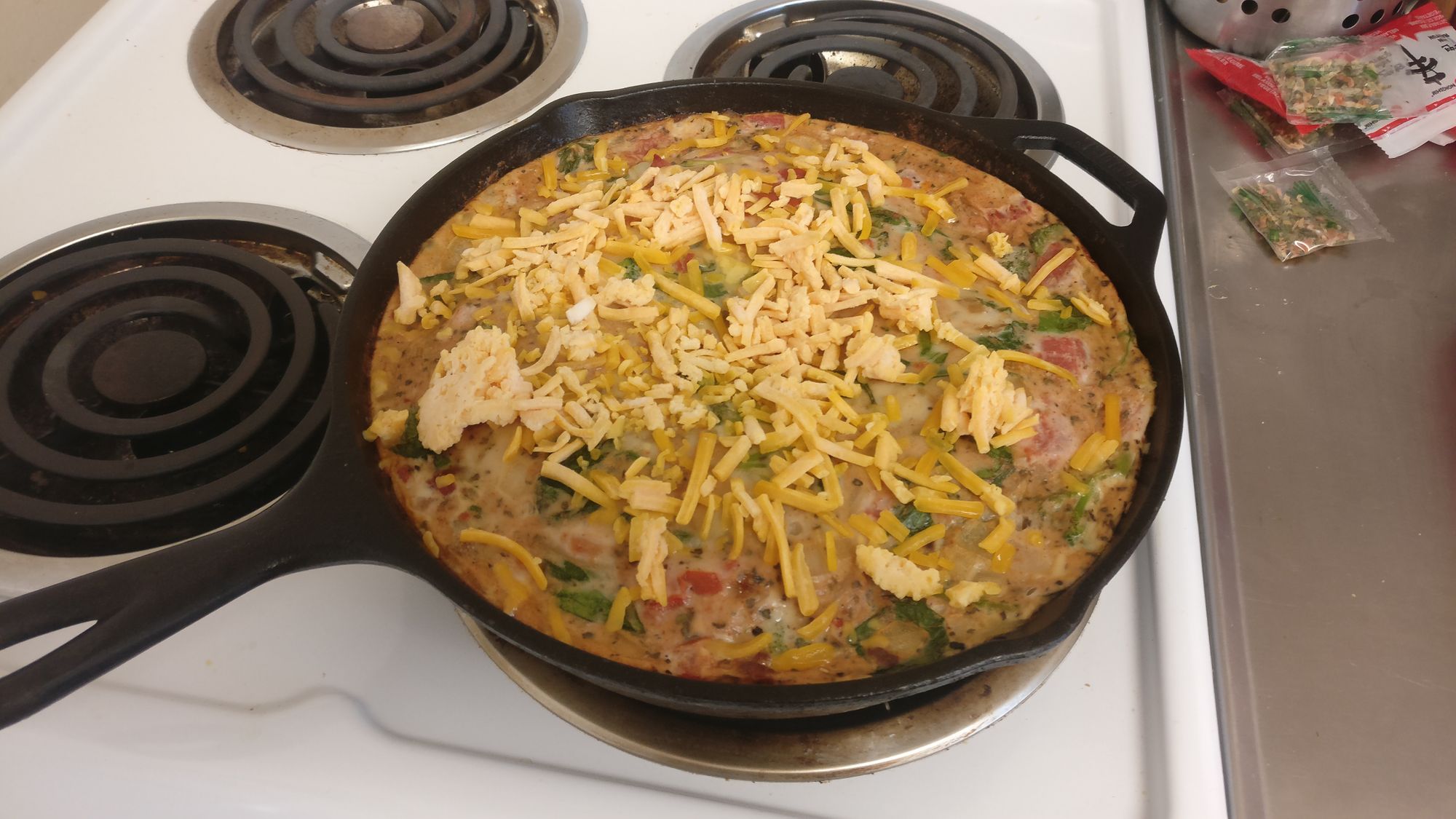 Results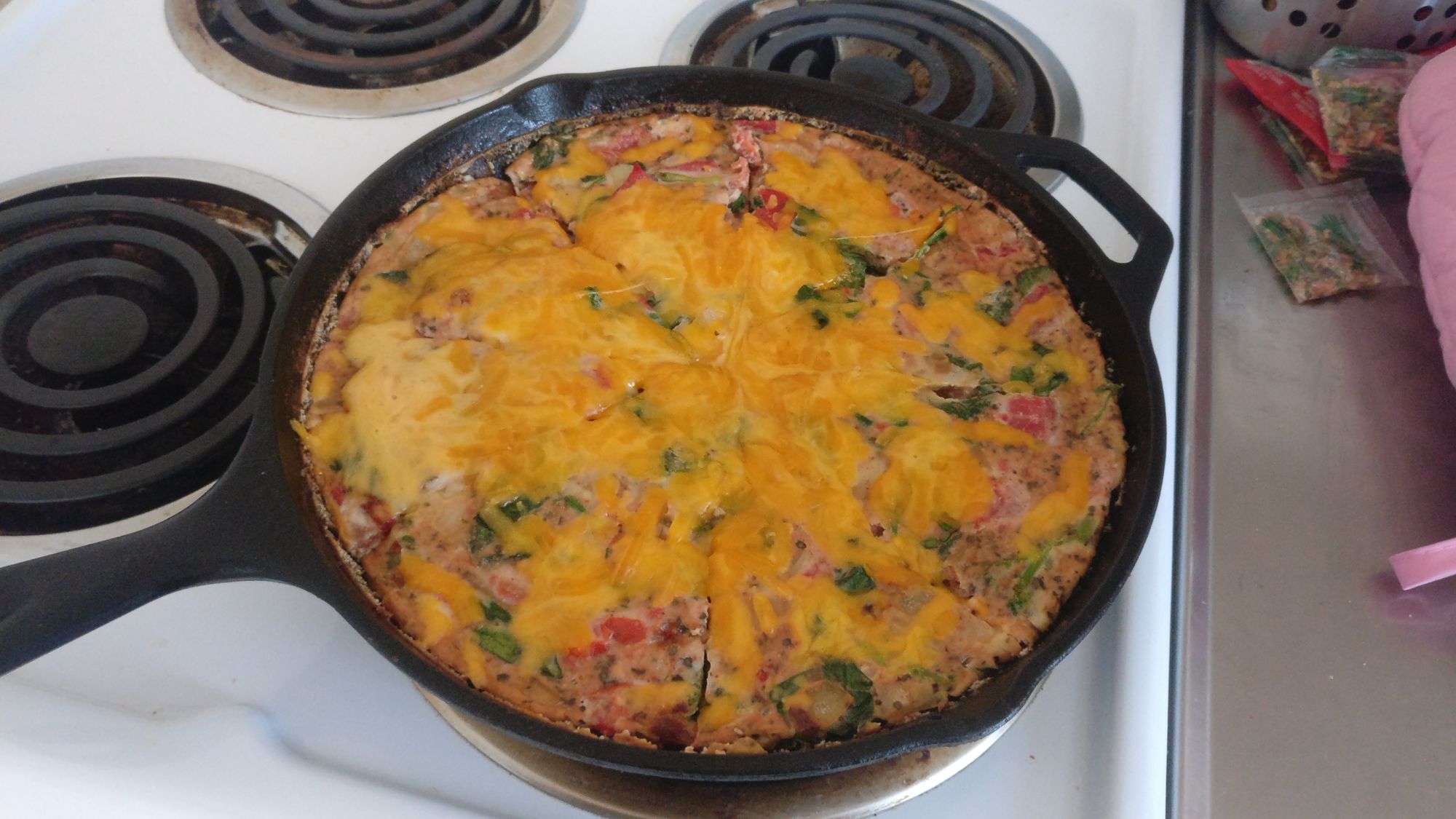 Admittedly, it's not as decadent as a frittata with full eggs and cream and cheese inside, but this was a nice lighter alternative!
Again, highly recommend making in a pie dish instead of cast iron, or you could portion this by cooking the ingredients, and putting everything into muffin tins to bake.