Zucchini Pizza Boats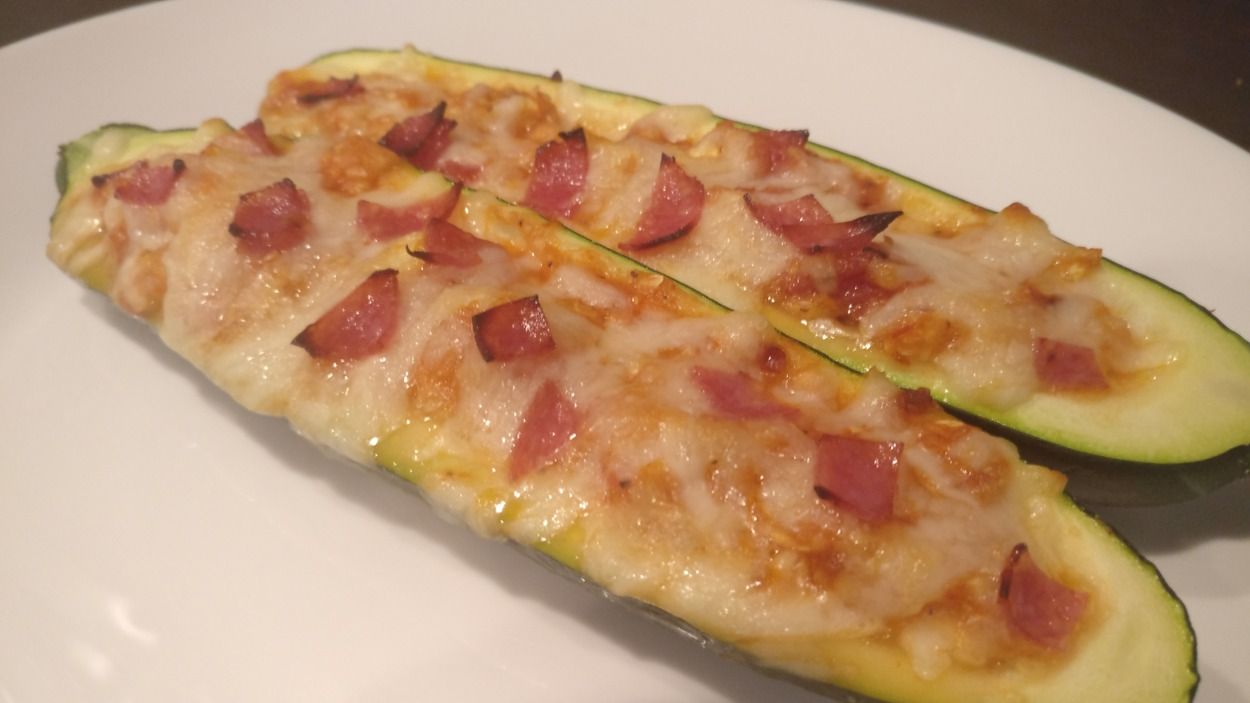 Finding healthier alternatives to high-calorie foods that I love is always fun, because it means I can eat bigger portions or enjoy them more often.
I've heard a lot about zucchini pizza bites and zucchini pizza boats. It was only a matter of time before we put the recipe to the test.
---
Ingredients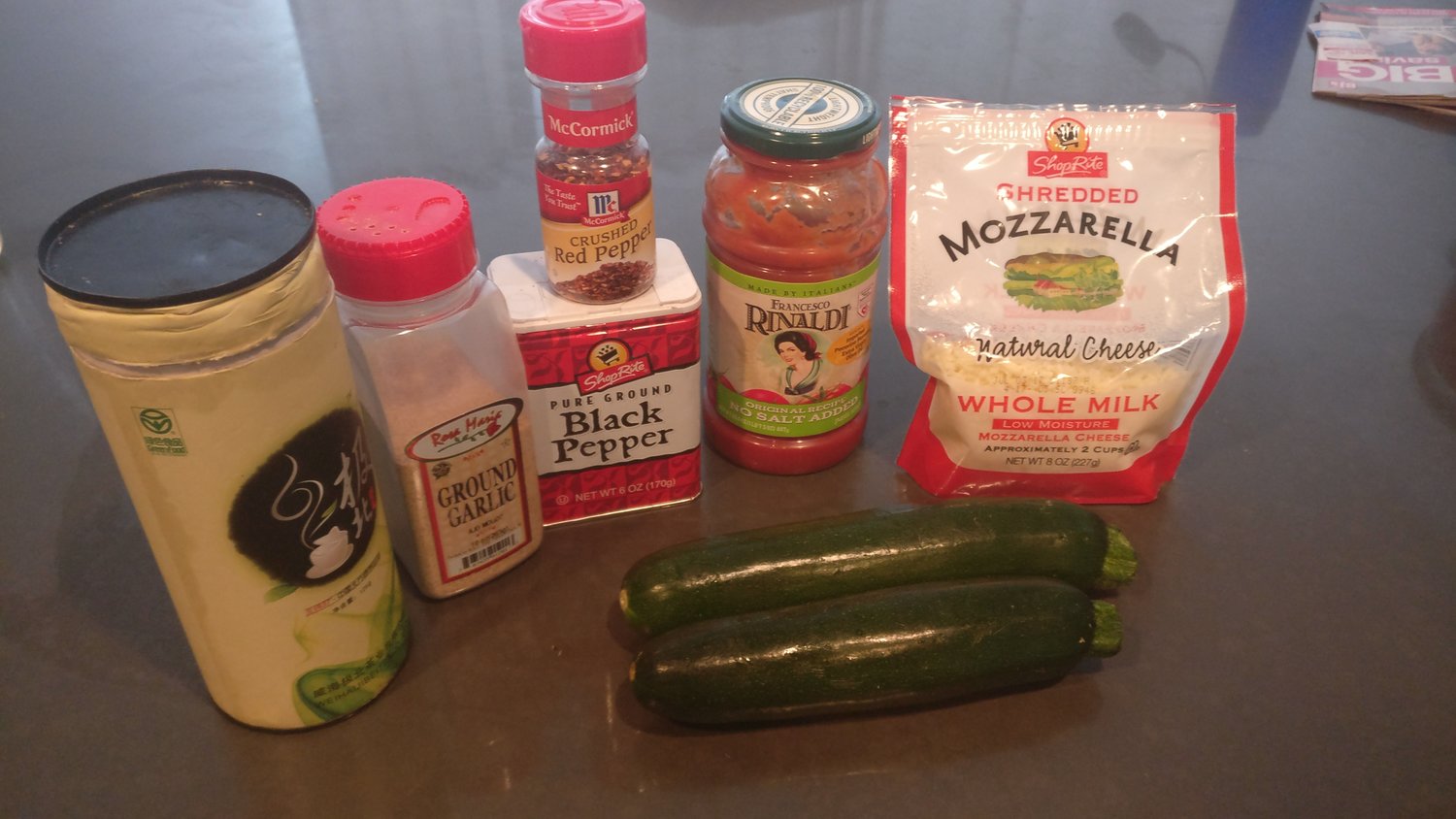 a zucchini (or more)
pasta sauce of your choice (mine has no salt added, so I'm going to add some)
shredded mozzarella cheese
garlic powder
red pepper flakes
black pepper
Ideally, you'd have Italian seasoning, grated Parmesan, and other fun toppings too, but my fridge is lacking as usual. We're just going to pass it off as being very minimal and respecting the simple pepperoni pizza. I'm going to add leftover salami from the salami & mozzarella stromboli.
Methodology
Preheat the oven to 425F.
Wash the zucchini and slice it in half, length-wise.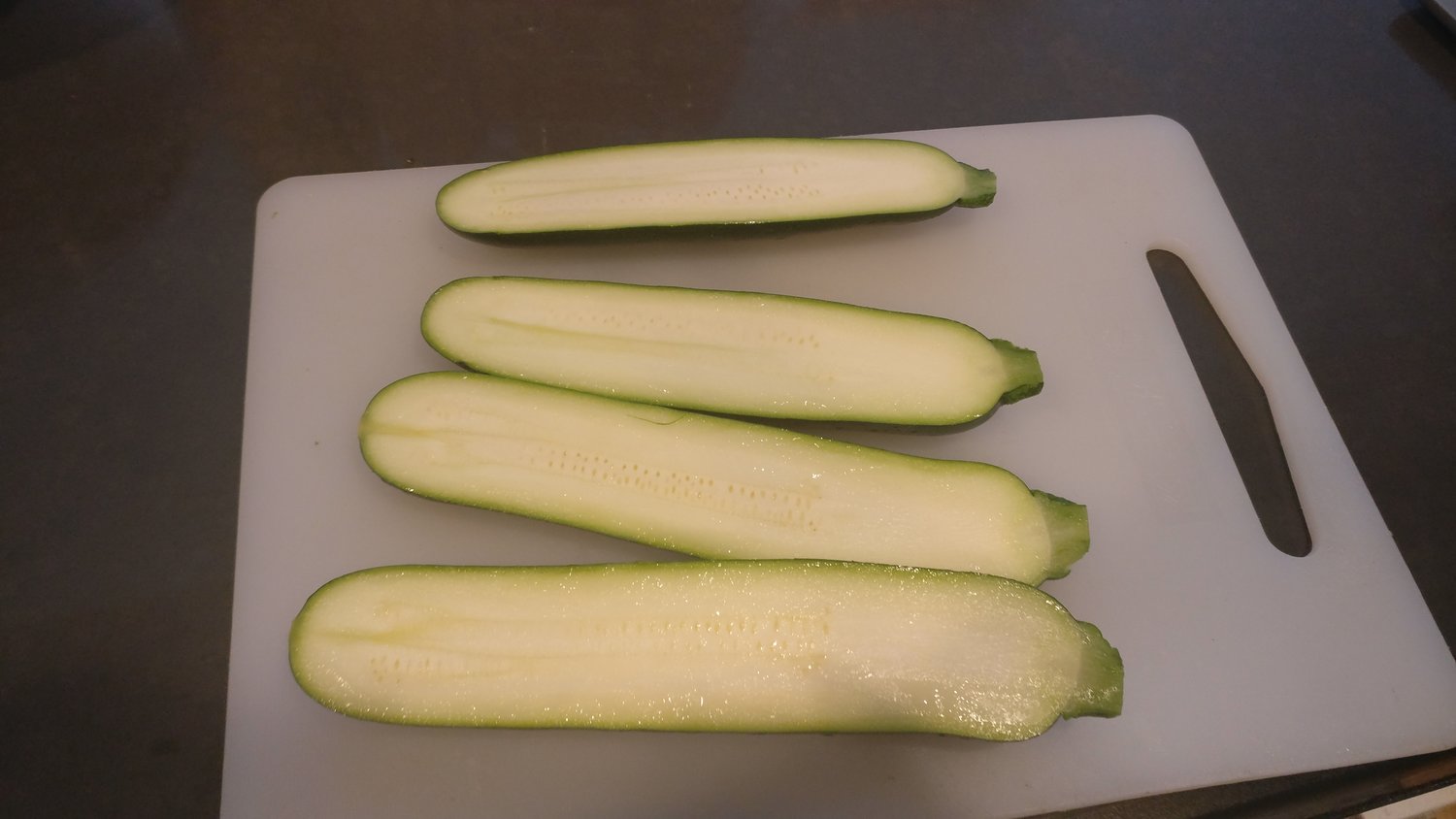 Scoop out the fleshy insides and deposit that onto a cutting board. Now we have our boats.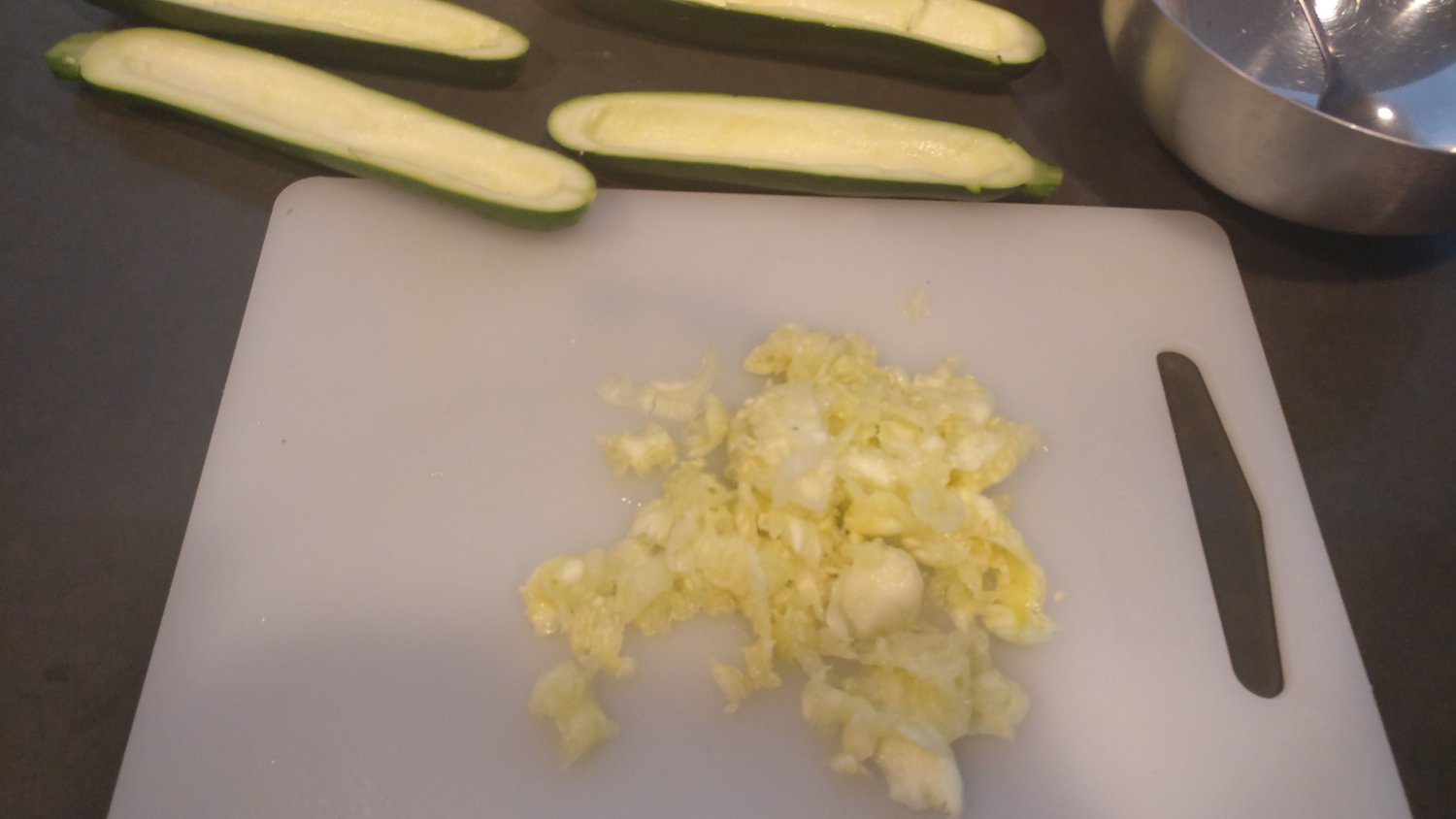 Chop up the insides with a knife and move it to a bowl. Mix the insides with the sauce, garlic powder, black pepper, and red pepper flakes. I added in some of the salami too.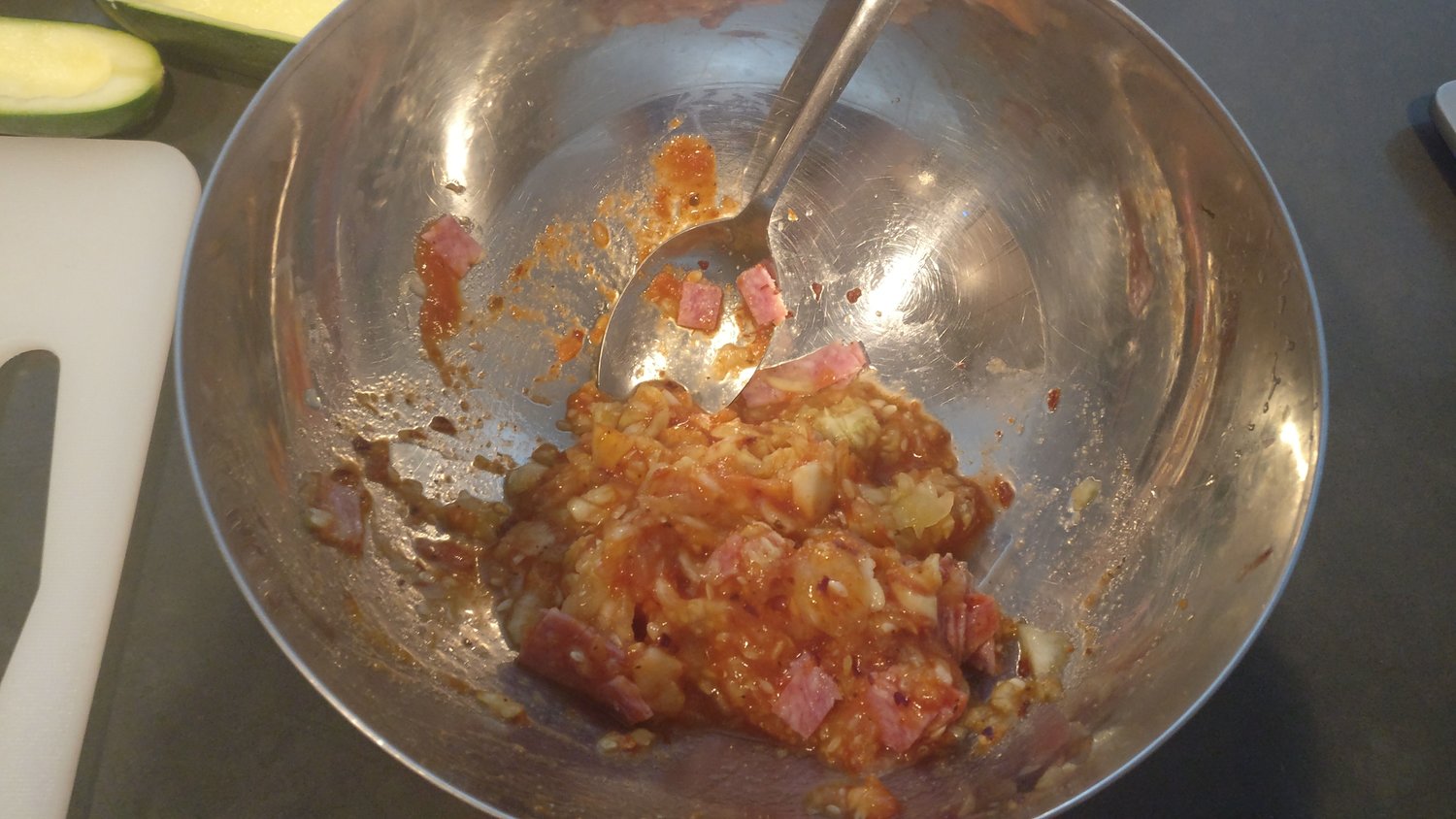 Scoop the mixture back into the zucchini boats.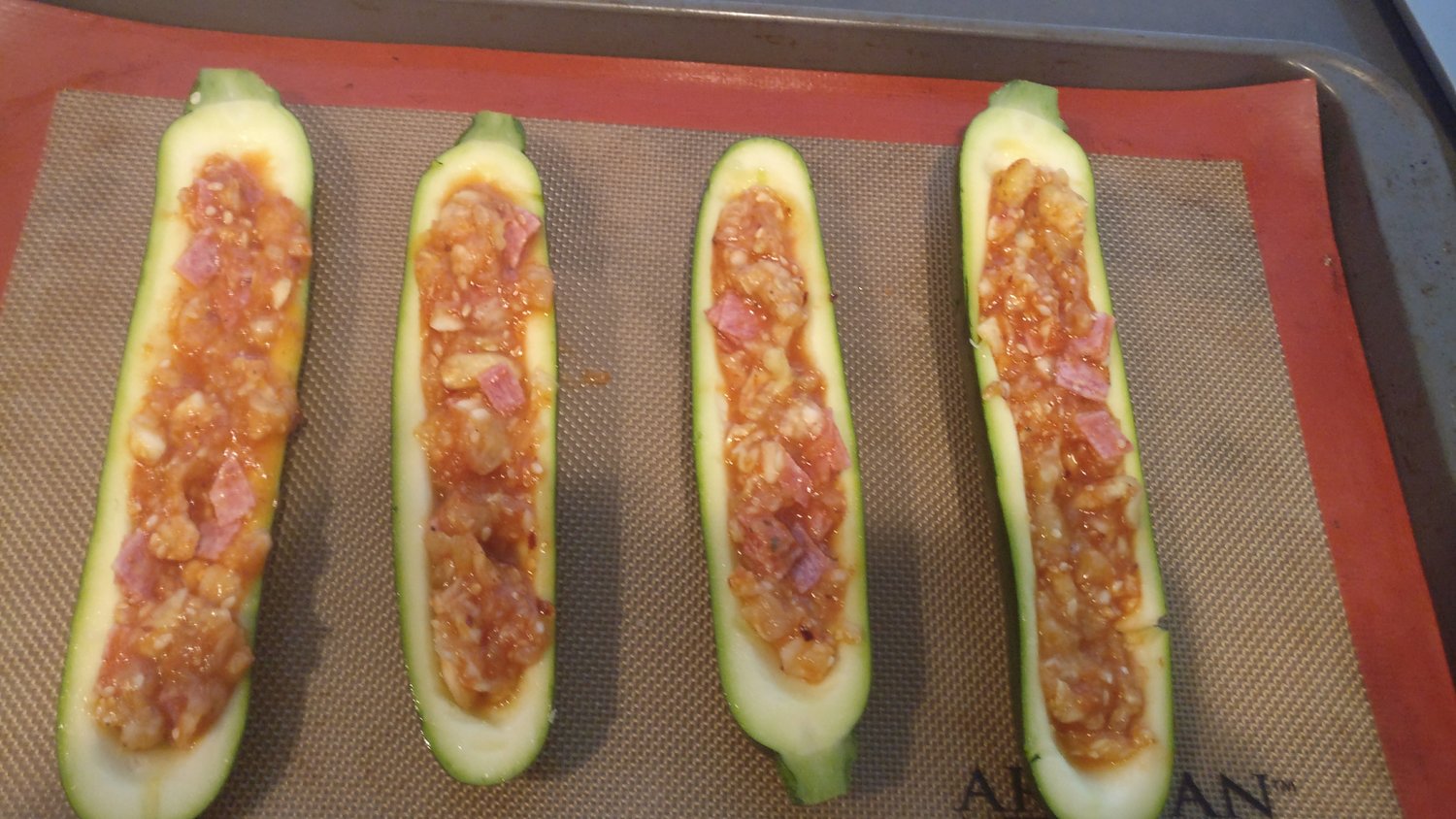 Top them with the shredded mozzarella cheese and any other extra toppings.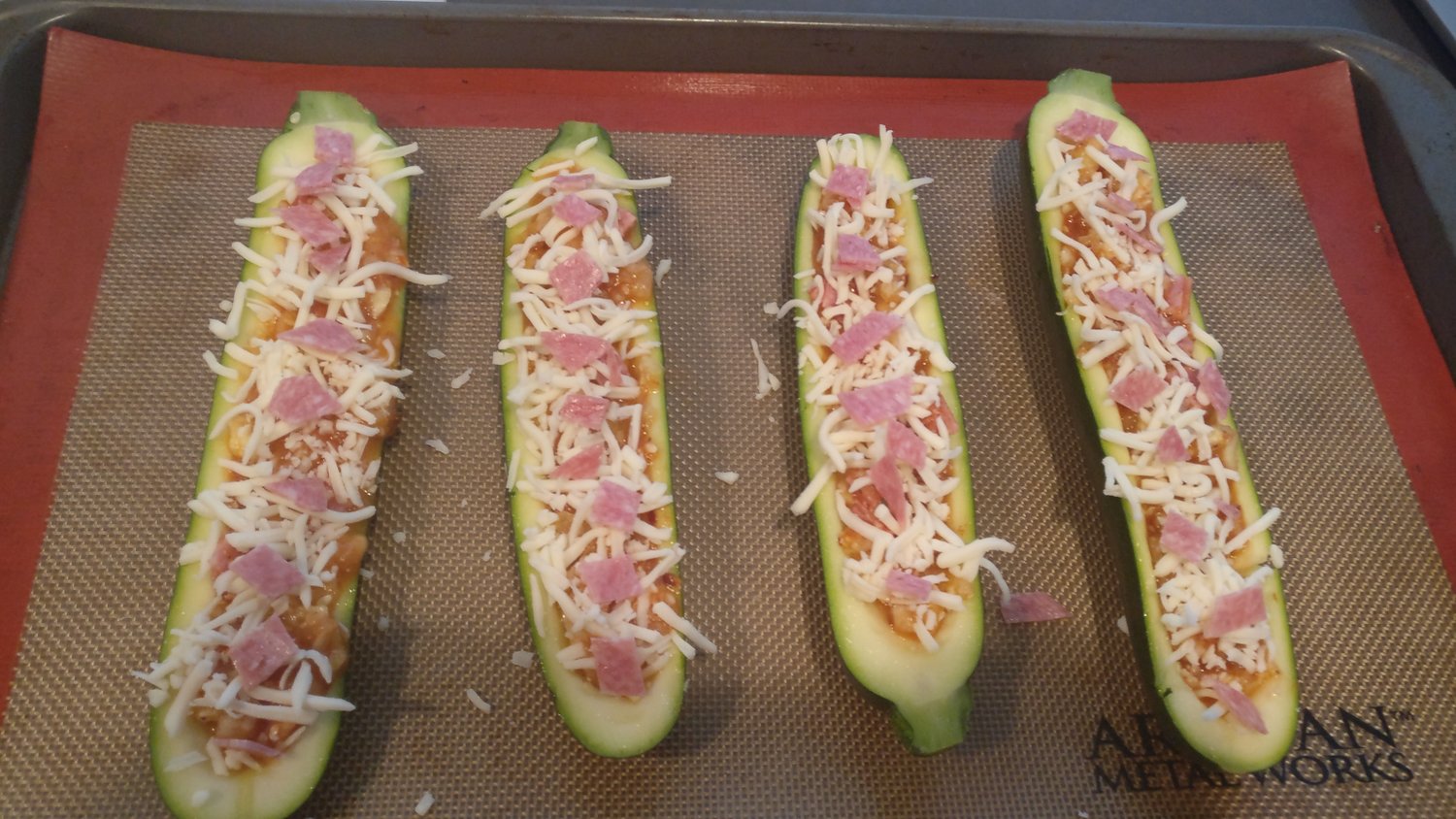 Bake these in the oven for 20 minutes or until the cheese is melted and slightly browned.
Result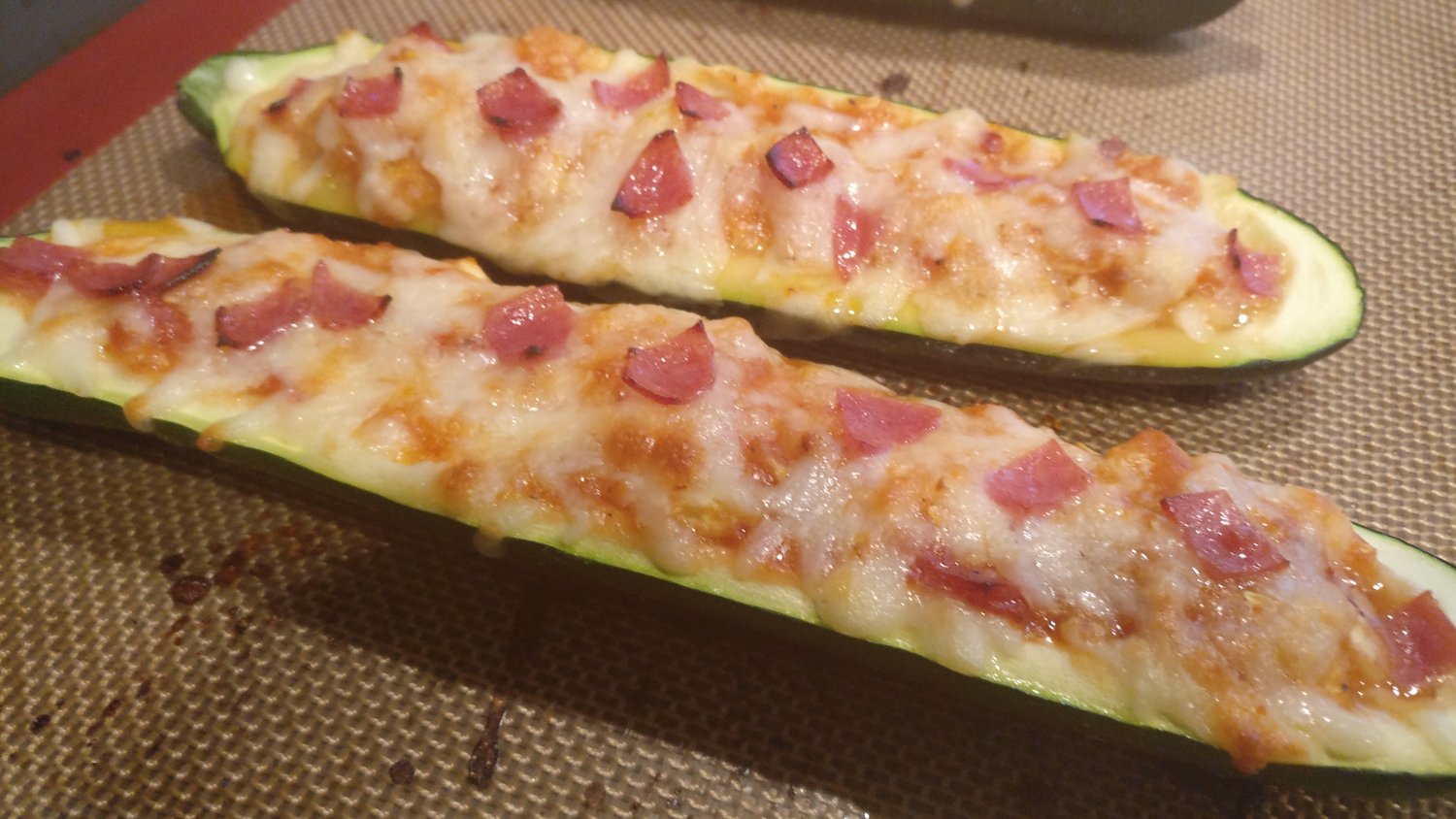 When I get cravings, I like to think about it in terms of the components of the dish. For instance, do I want actually want pizza or do I just want melty fat and carbs?
This zucchini substitution would definitely fulfill my craving--it's really warm and comforting. The zucchini insides are a little watery, so everything just kind of falls apart in your mouth, which is something I like. However, because of the watery nature, the pepper and crushed red pepper was key. Definitely season generously.
I think this recipe is a fun way to dress up pizza, and makes for a pretty dish to serve to friends or bring to a potluck!