The SO has made the observation that I'm really into sneaking beans into random recipes lately. We do it for the protein, fam.
If you recall the Sweet Potato Tuna Patties from last year, I would say this recipe is a huge improvement over that. Forget the sweet potato life, and come join the chickpea revolution.
---
Ingredients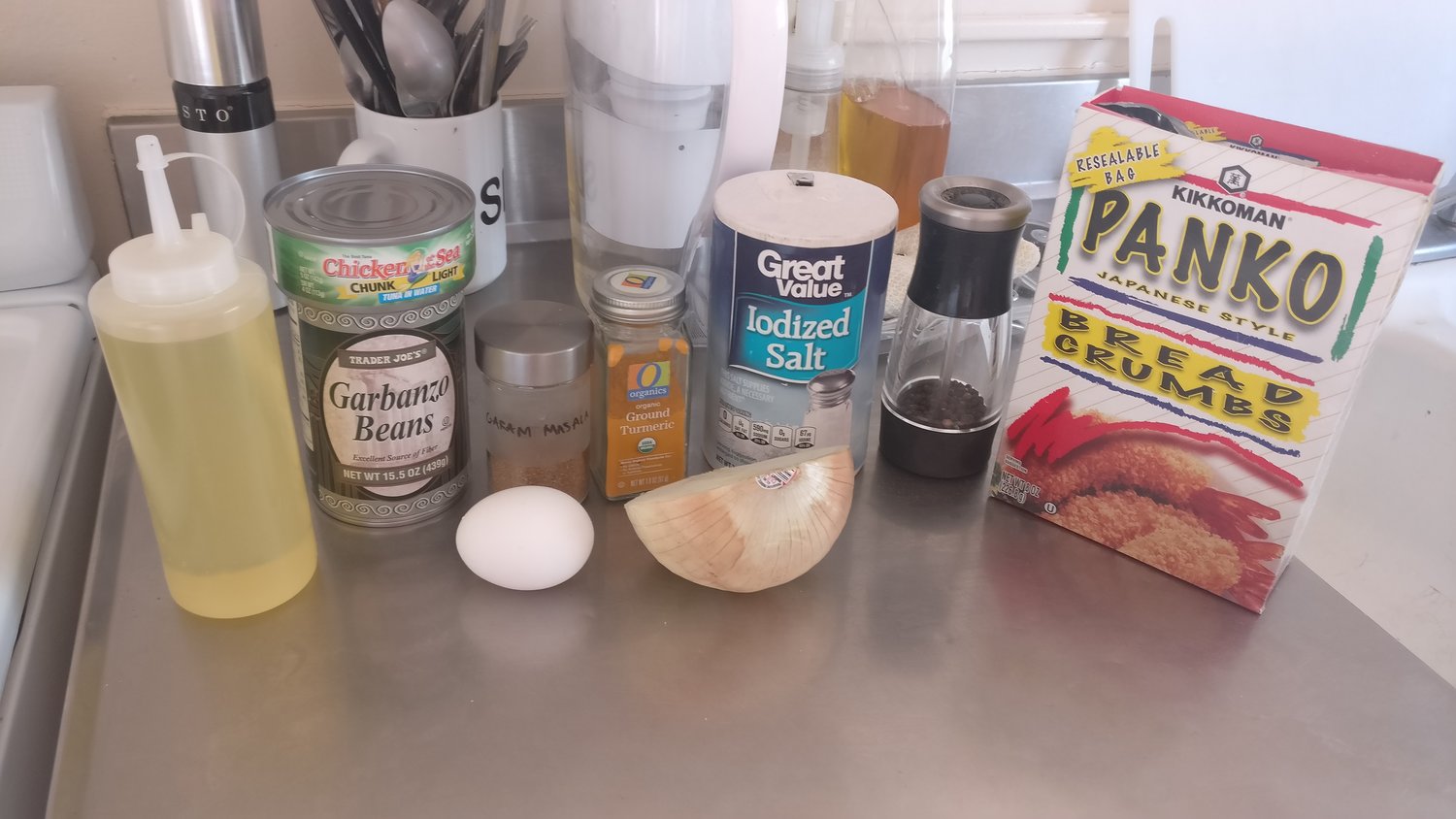 1/2 onion
1 can chickpeas (aka garbanzo beans)
1 can tuna in water
1 egg
1 cup breadcrumbs
1 tsp garam masala
1/2 tsp tumeric
salt & pep
Some oil for frying (...if you choose that path)
Methodology
Dice up the onion.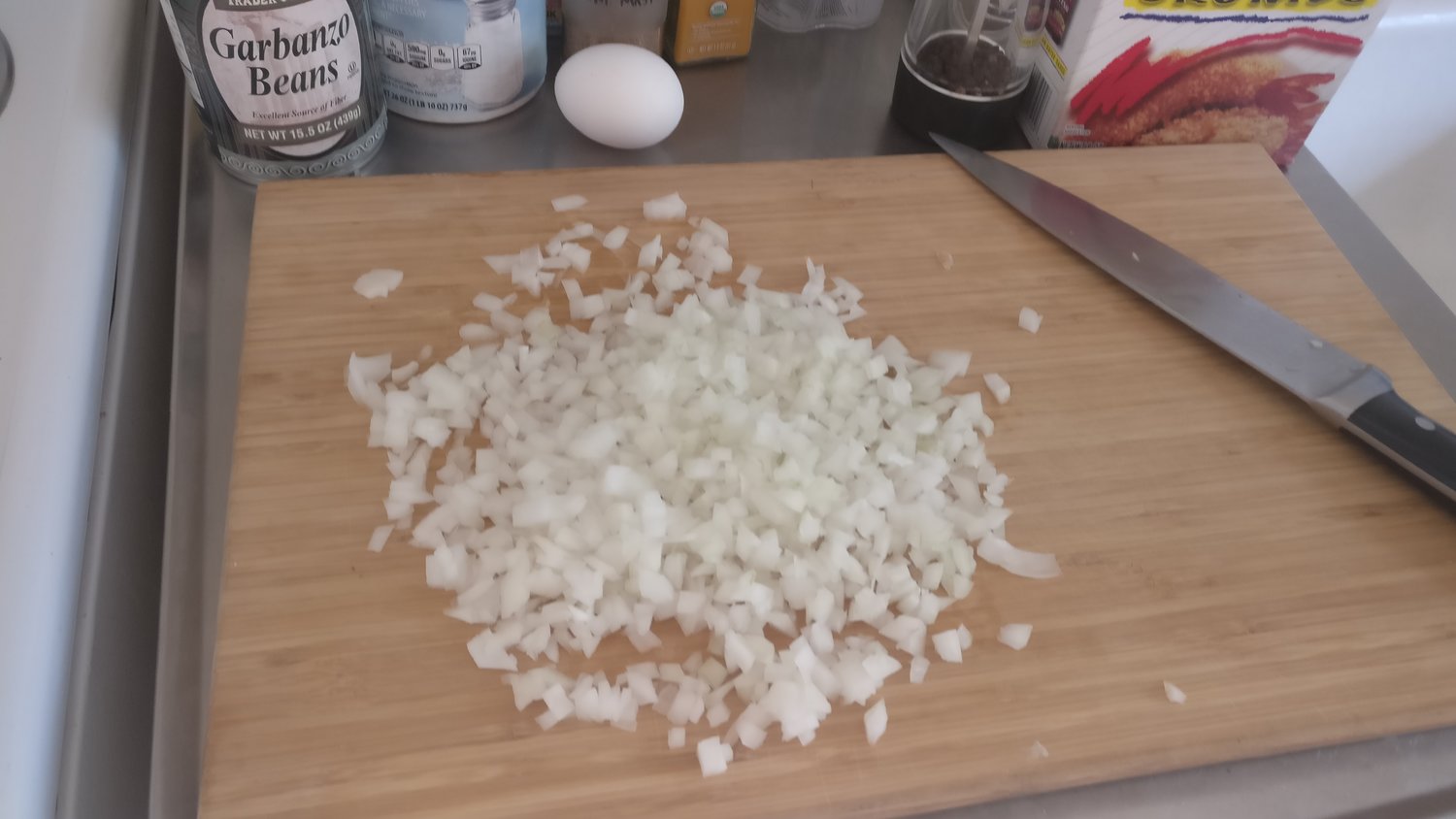 Rinse and drain the chickpeas.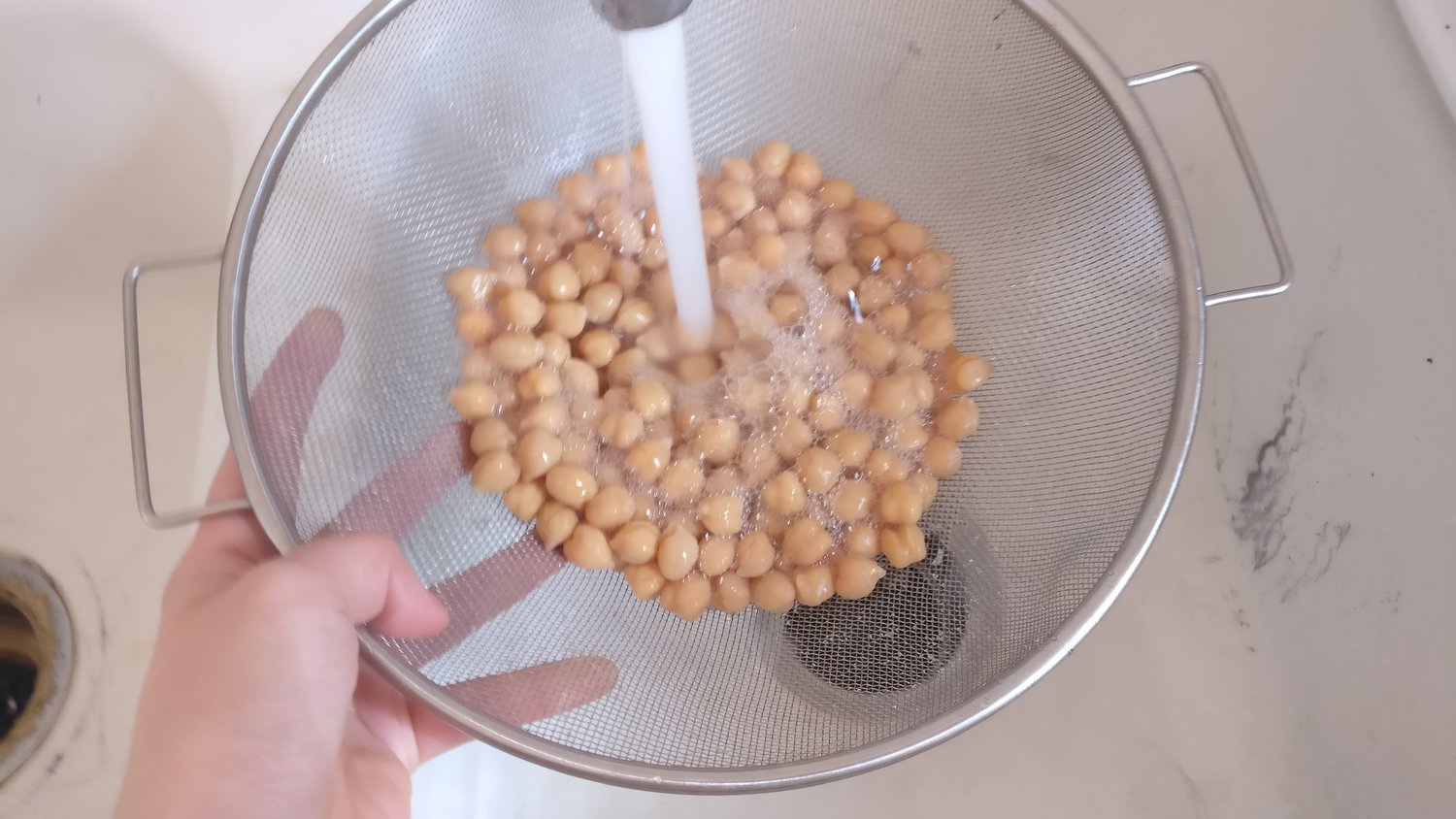 Add chick peas to food processor to grind them up into a coarse texture. We're not trying to make hummus, so it should not be smooth.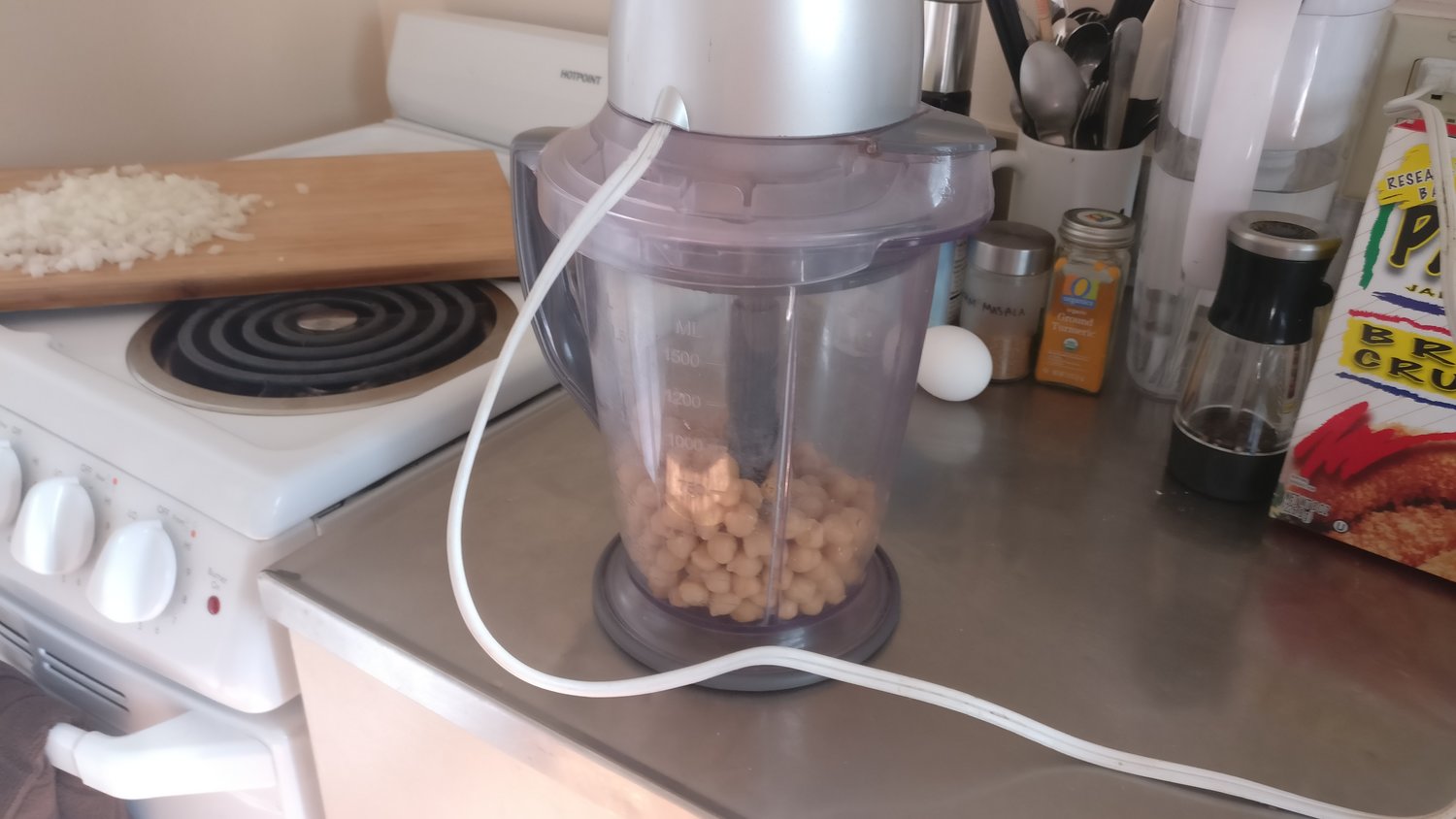 Combine the chickpeas and onions. Mix it all around.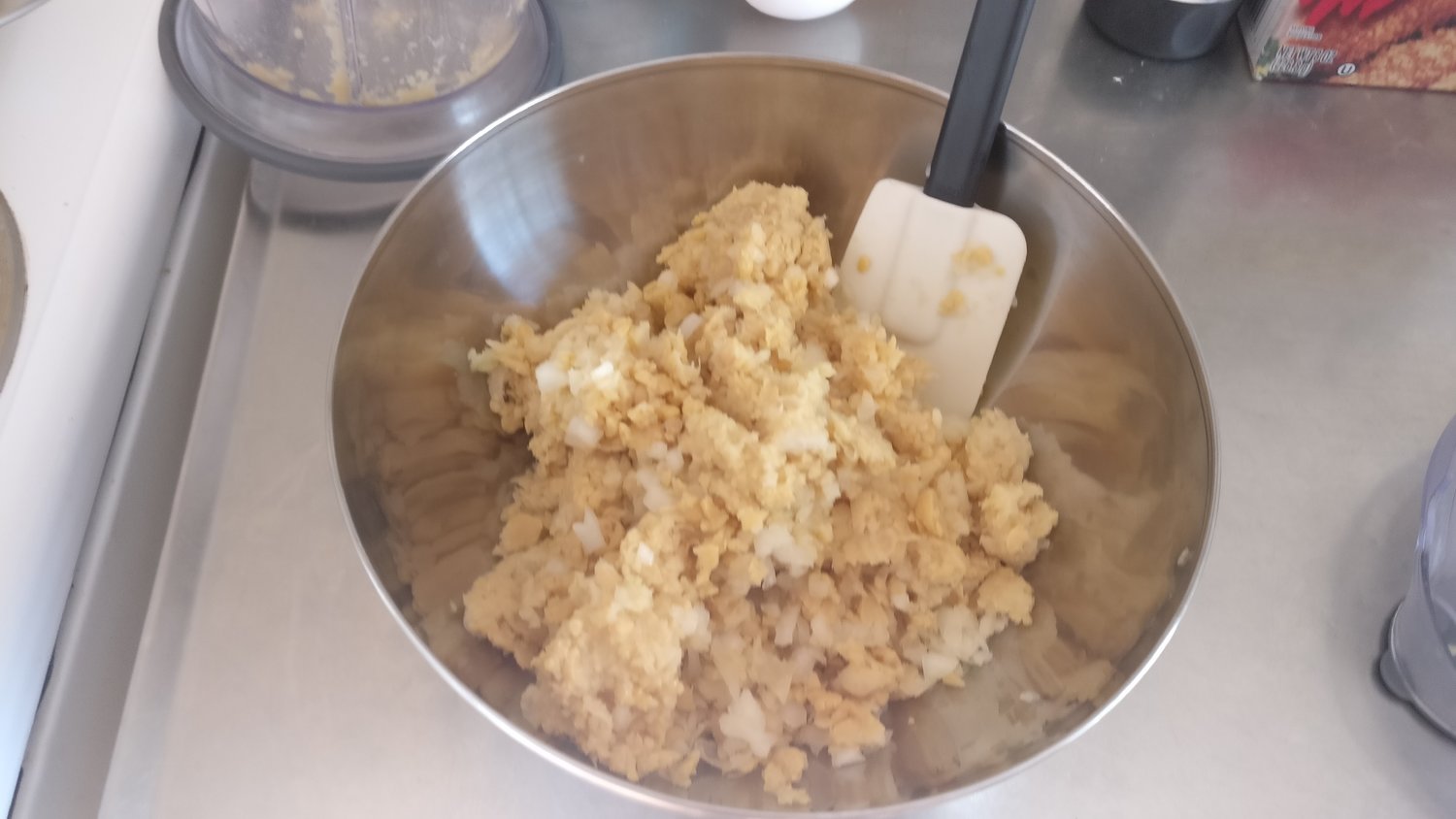 Add in everything else--drained tuna, egg, breadcrumbs, garam masals, tumeric, salt, pepper. Season to taste.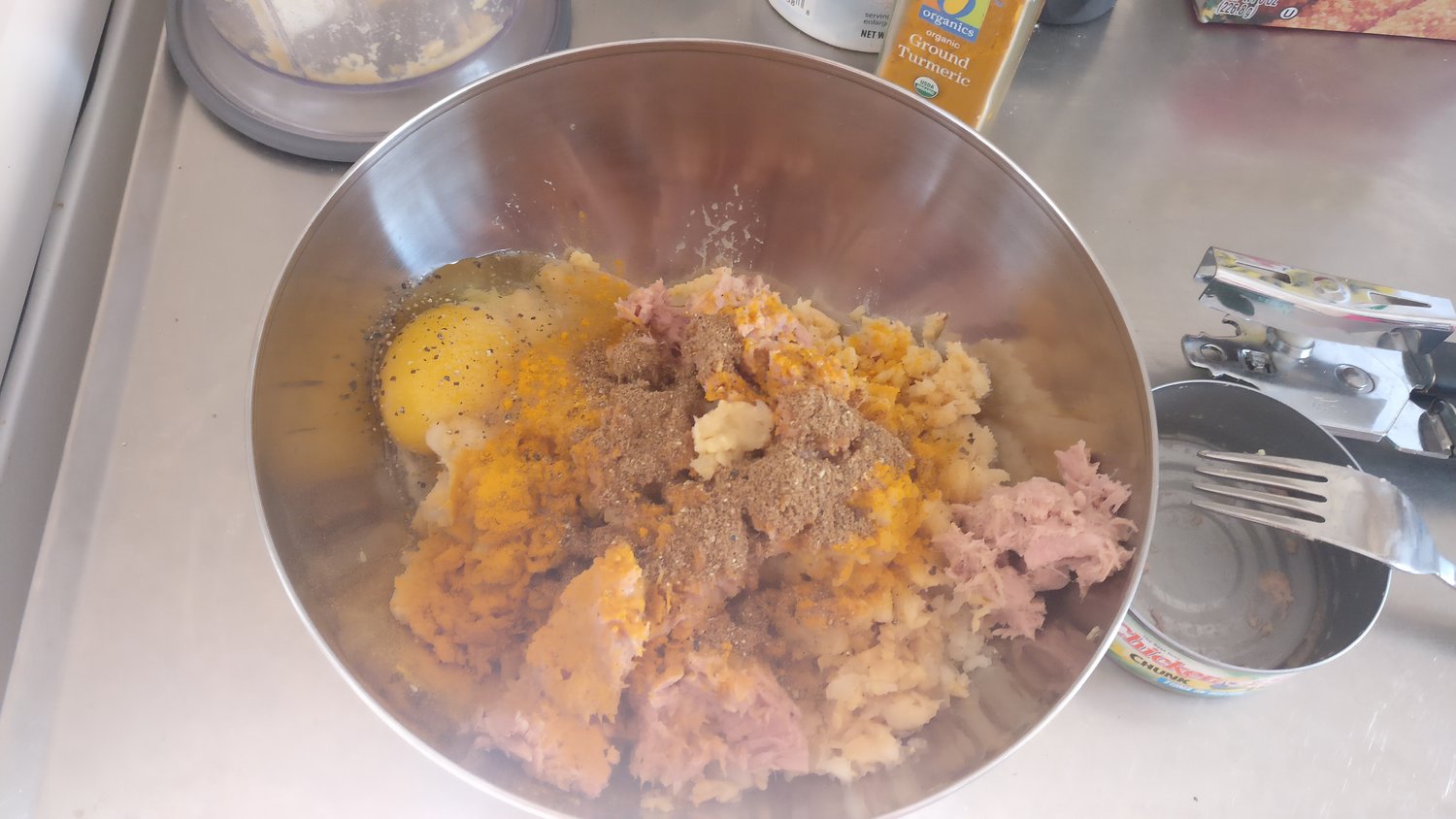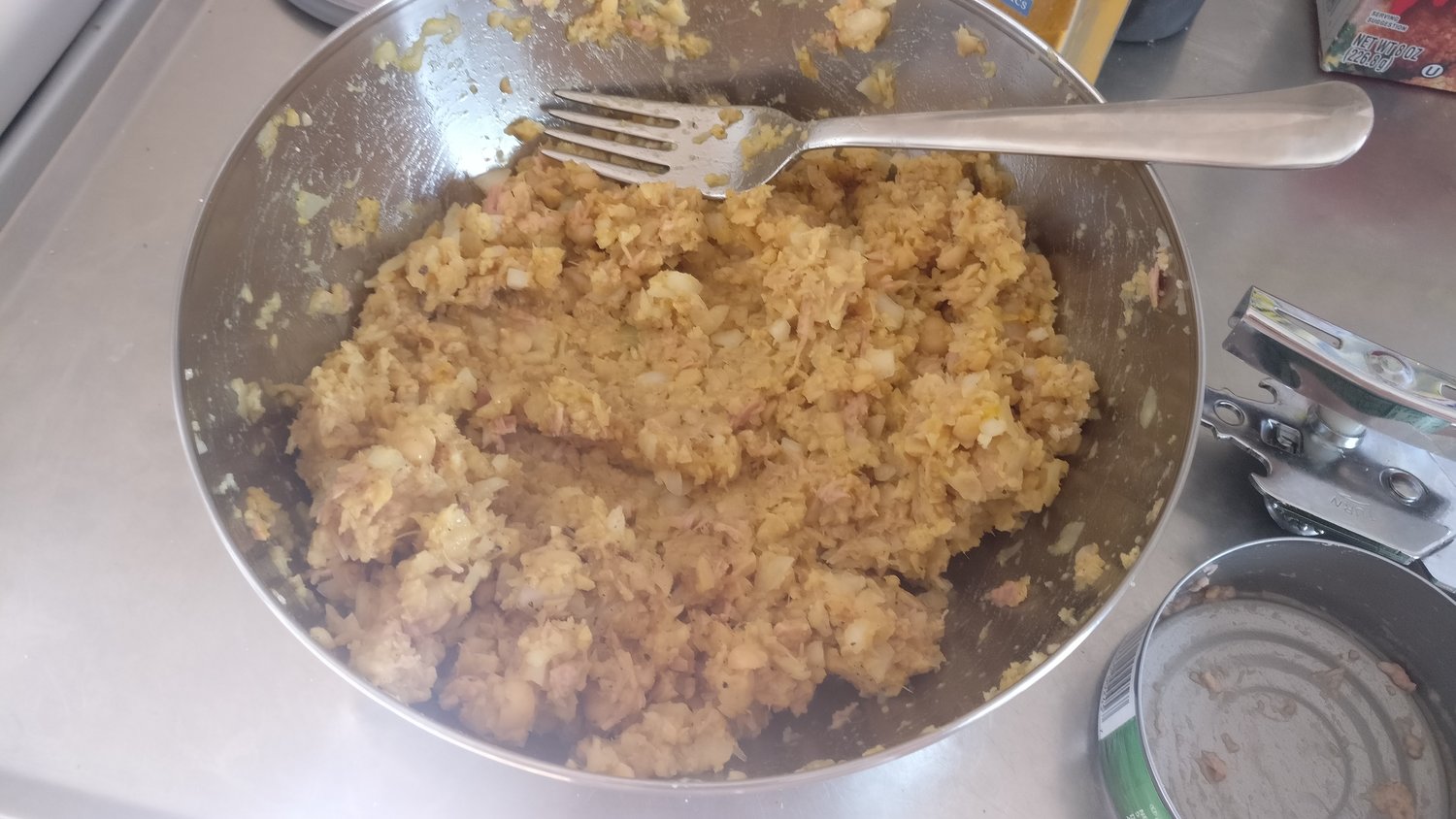 Get a breading station ready. Usually, breading means dipping something into egg and then into flour/crumbs, but I skipped the egg step and just mushed the crumbs straight onto the patties.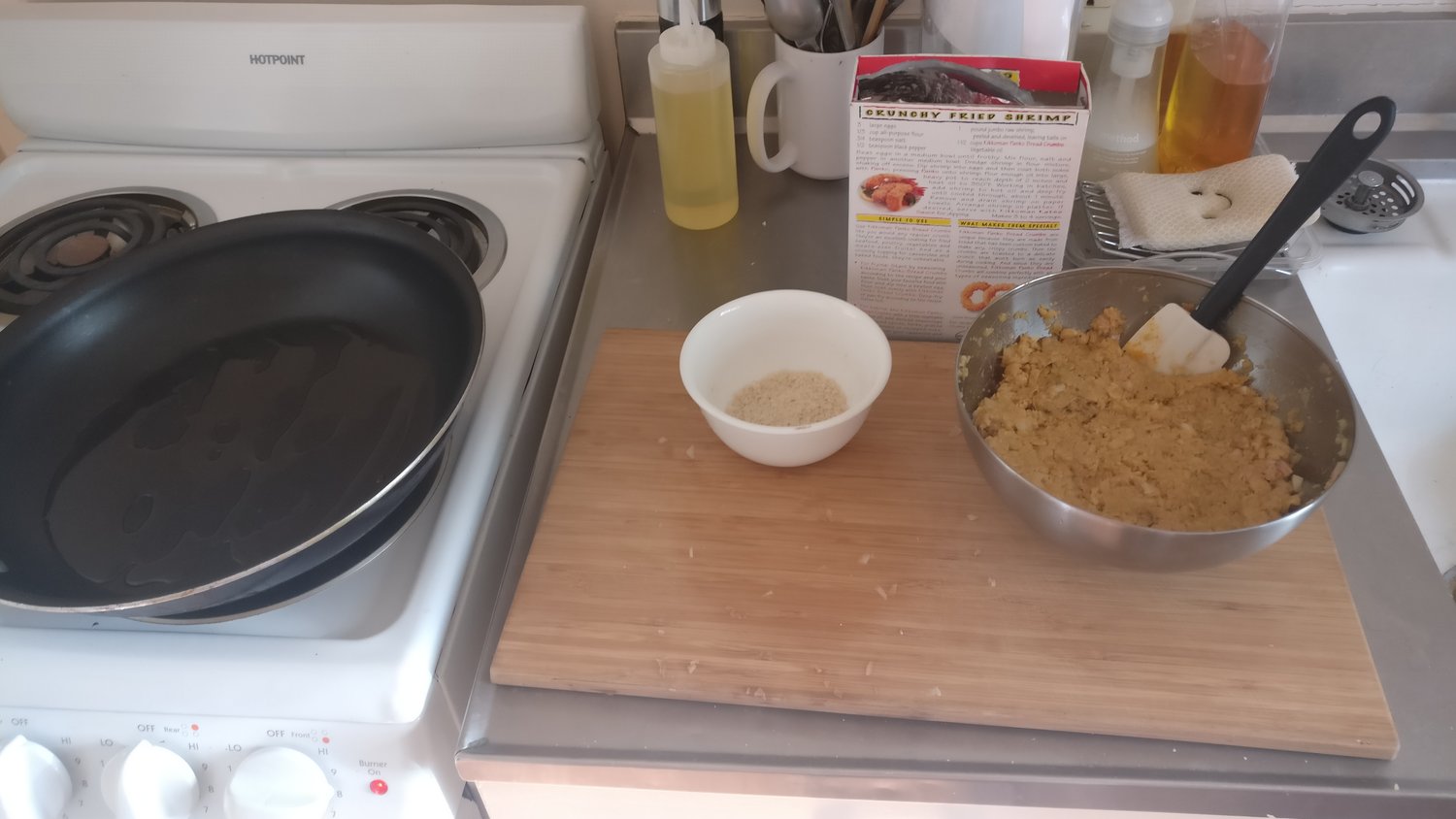 I'd say it worked out pretty well.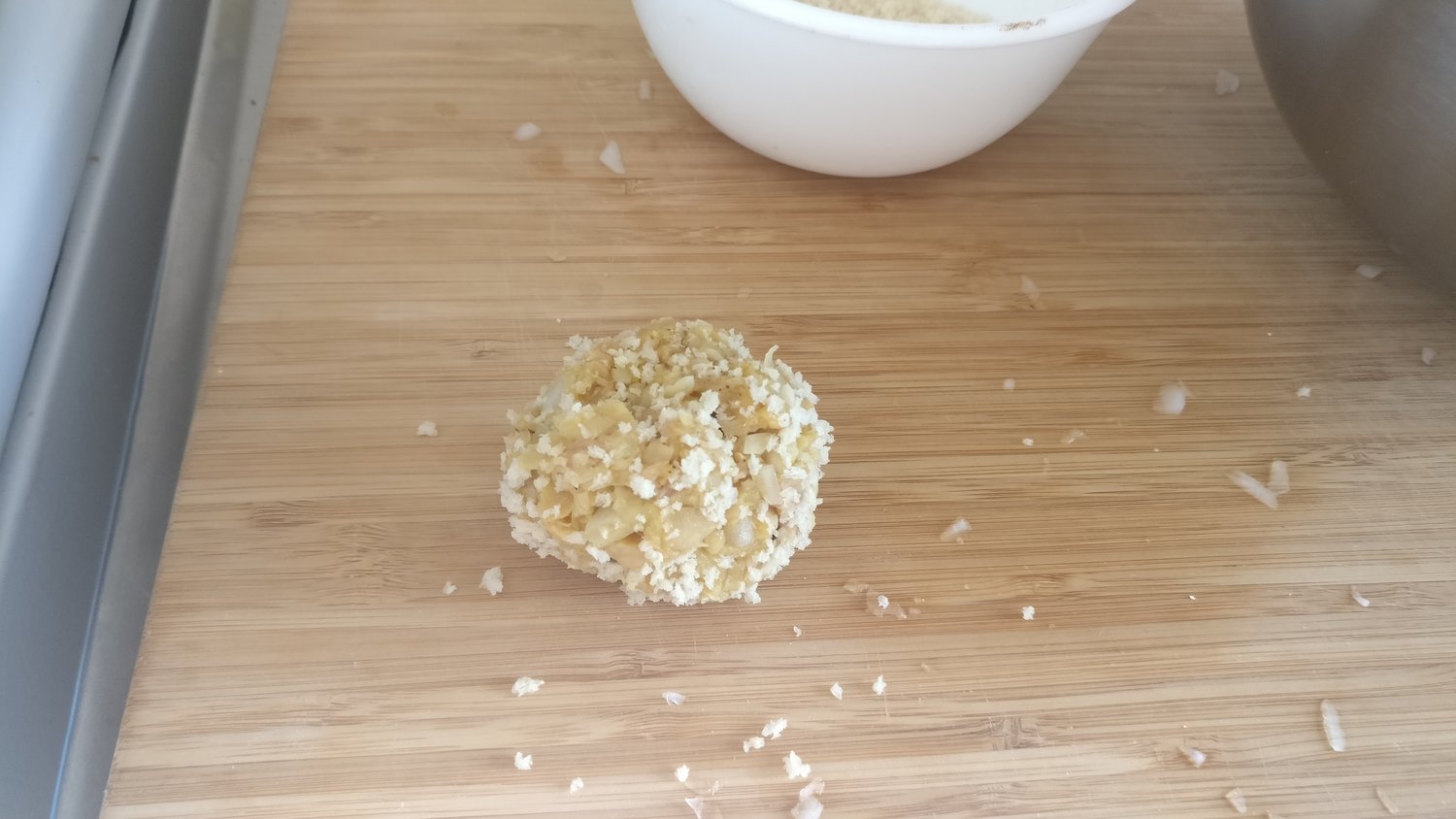 Warning: I do not recommend frying the patties.
As we would soon learn, the patty mixture was too wet, so frying up in oil caused water explosions everywhere.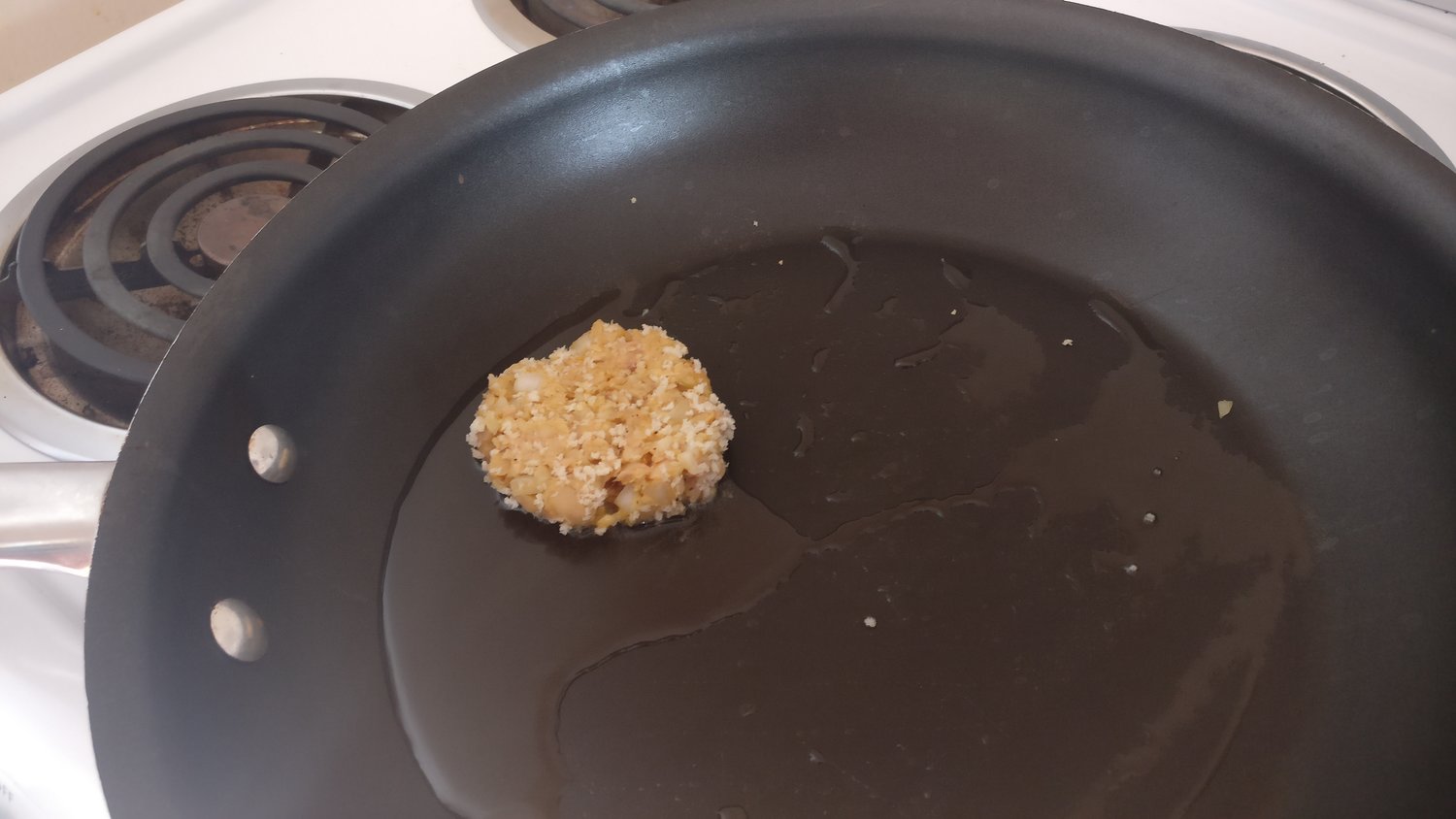 Good thing I got this splatter screen from Daiso. Brown up both sides of the patty.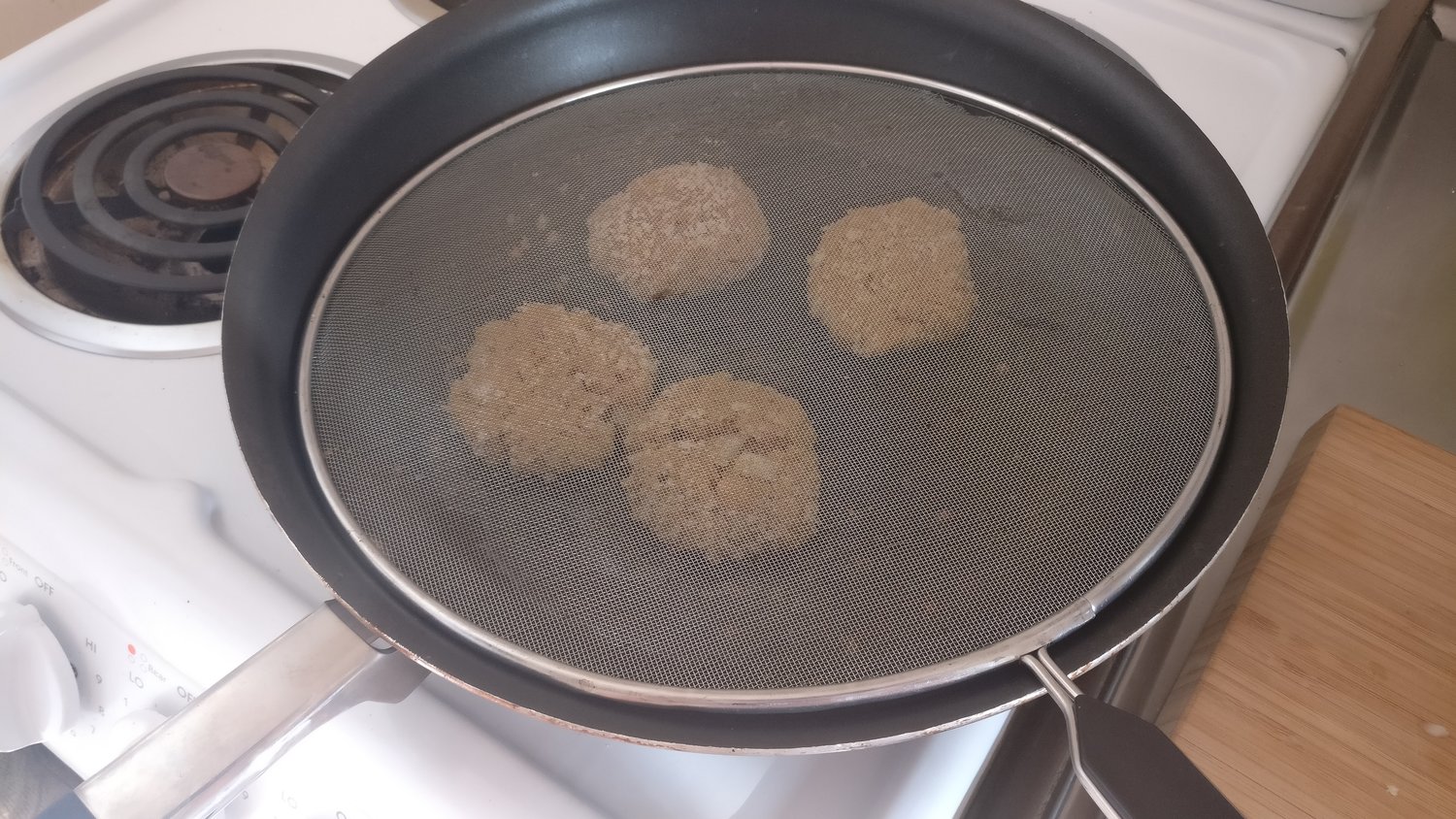 The result of frying was not pretty since the mixture was so wet and fell apart.
It was delicious though.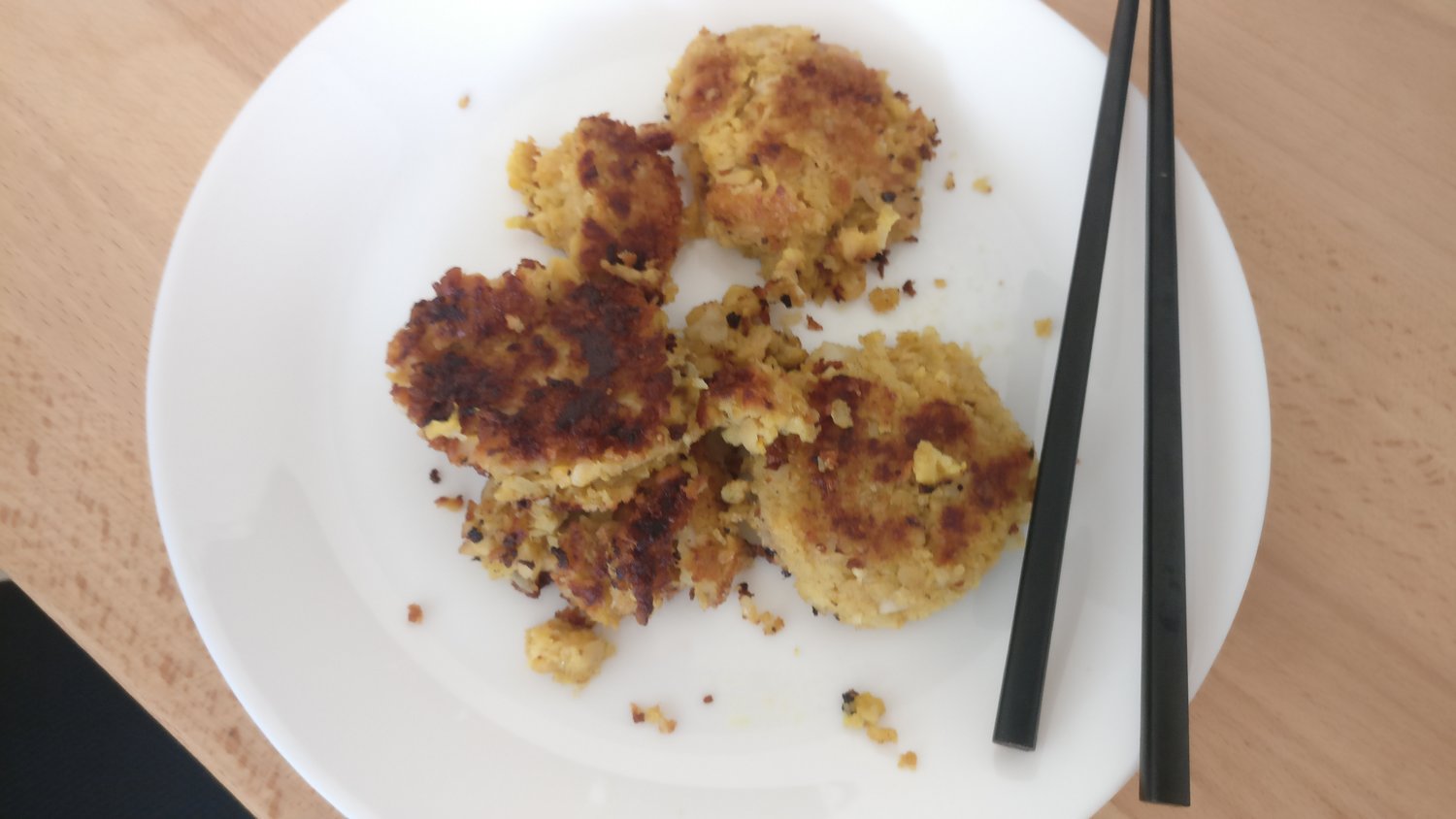 With confidence that the flavor was good, I tried squeezing the liquid out of the remaning patty mix and shaping them up to put into a 375F oven for 30 minutes to dry things out more.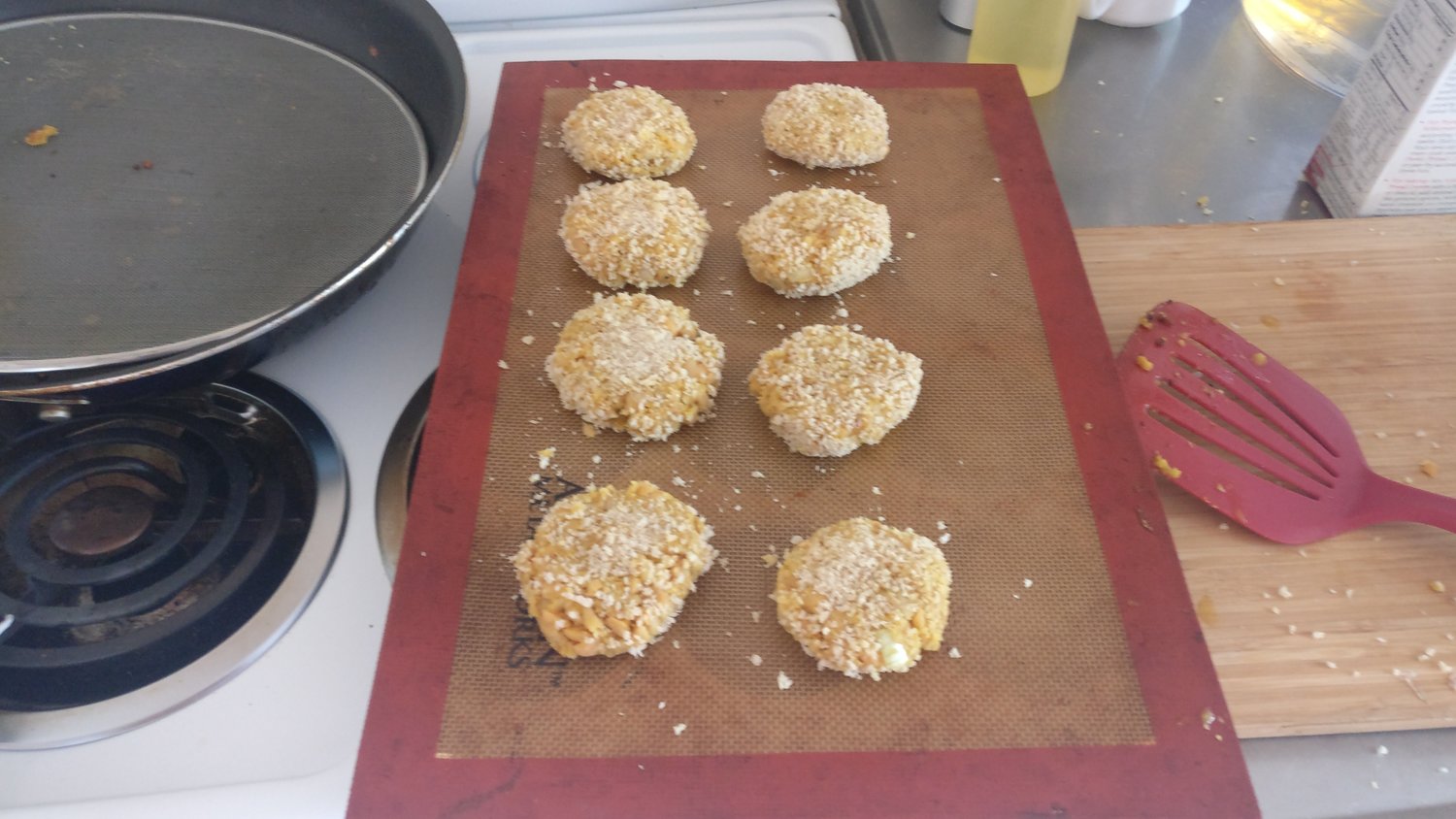 Results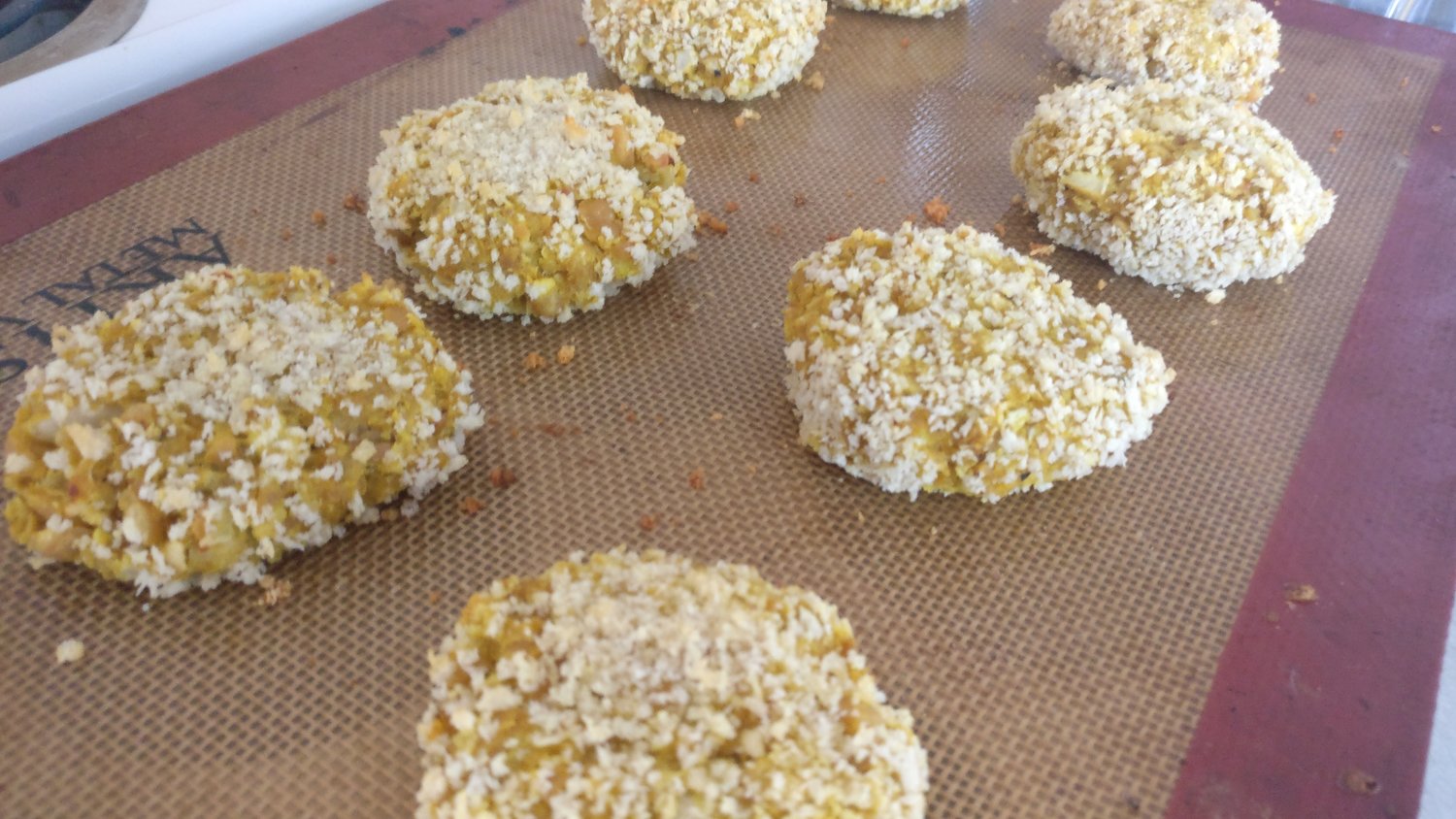 I bought some more canned tuna to make more of these patties to freeze up for future meals--they're very yummy and definitely fill my craving for the old work friend's mother's potato tuna patties. This is a nice, light version of that.
Unfortunately (or not), the SO is not liking my beans-in-everything phase, so I'm the only one eating these in my home.