Chef Kubiac shared the legendary three-ingredient peanut butter cookie recipe earlier in April, which is one of my favorite cookies recipes of all time.
This is a variation on that, with more added protein to help fill your craving for sweets during this cut season.
---
Ingredients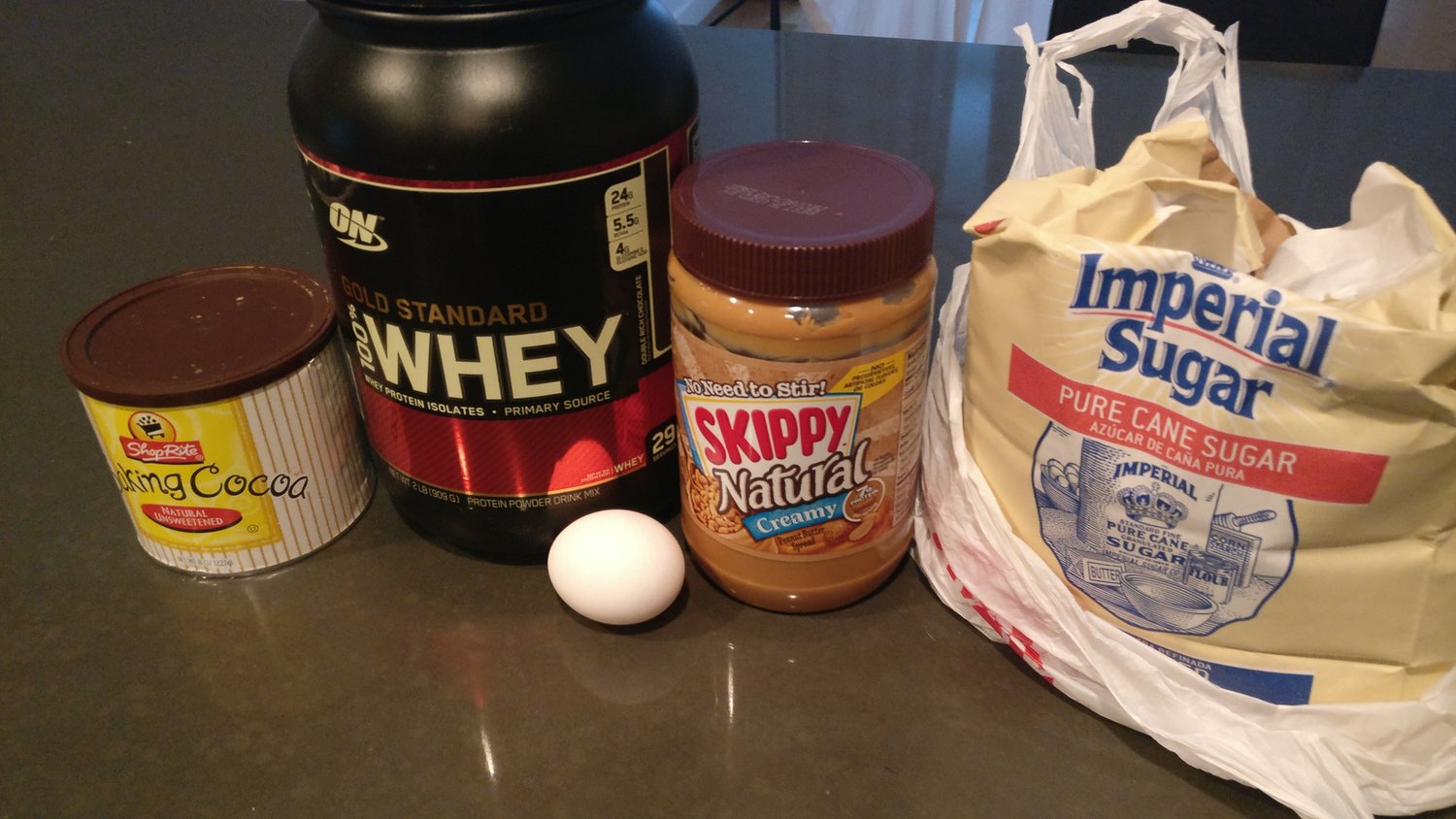 1 cup creamy peanut butter
2 scoops chocolate protein (~1/2 cup)
1/2 cup sugar
1 egg
Methodology
Preheat the oven to 350 F.
Toss everything in a bowl.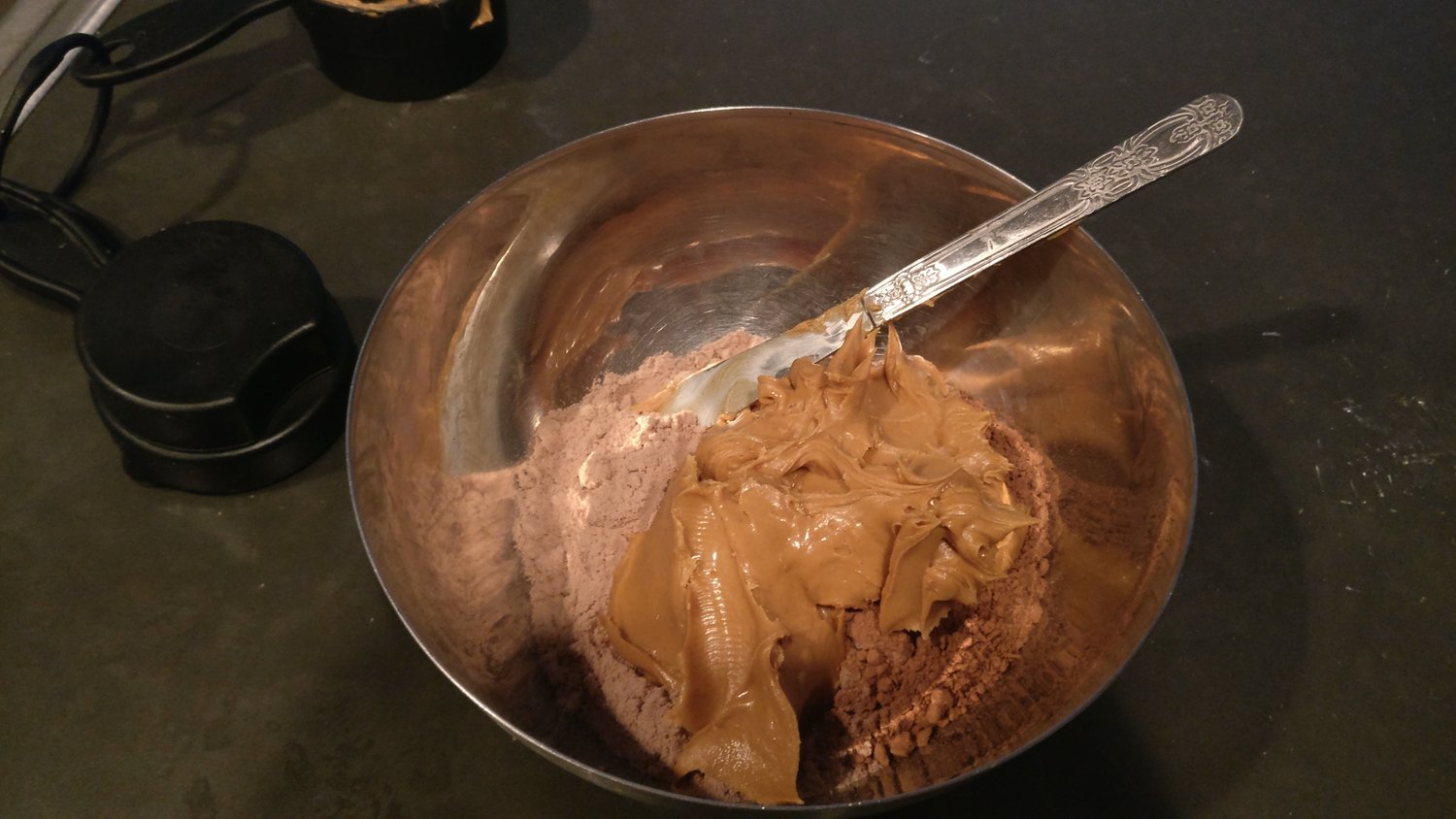 Mix the batter together.
The recipe can make ~24 small cookies or ~12 big cookies. I opted for smaller ones here and measured them out as a tbsp of batter each. Roll them out into balls.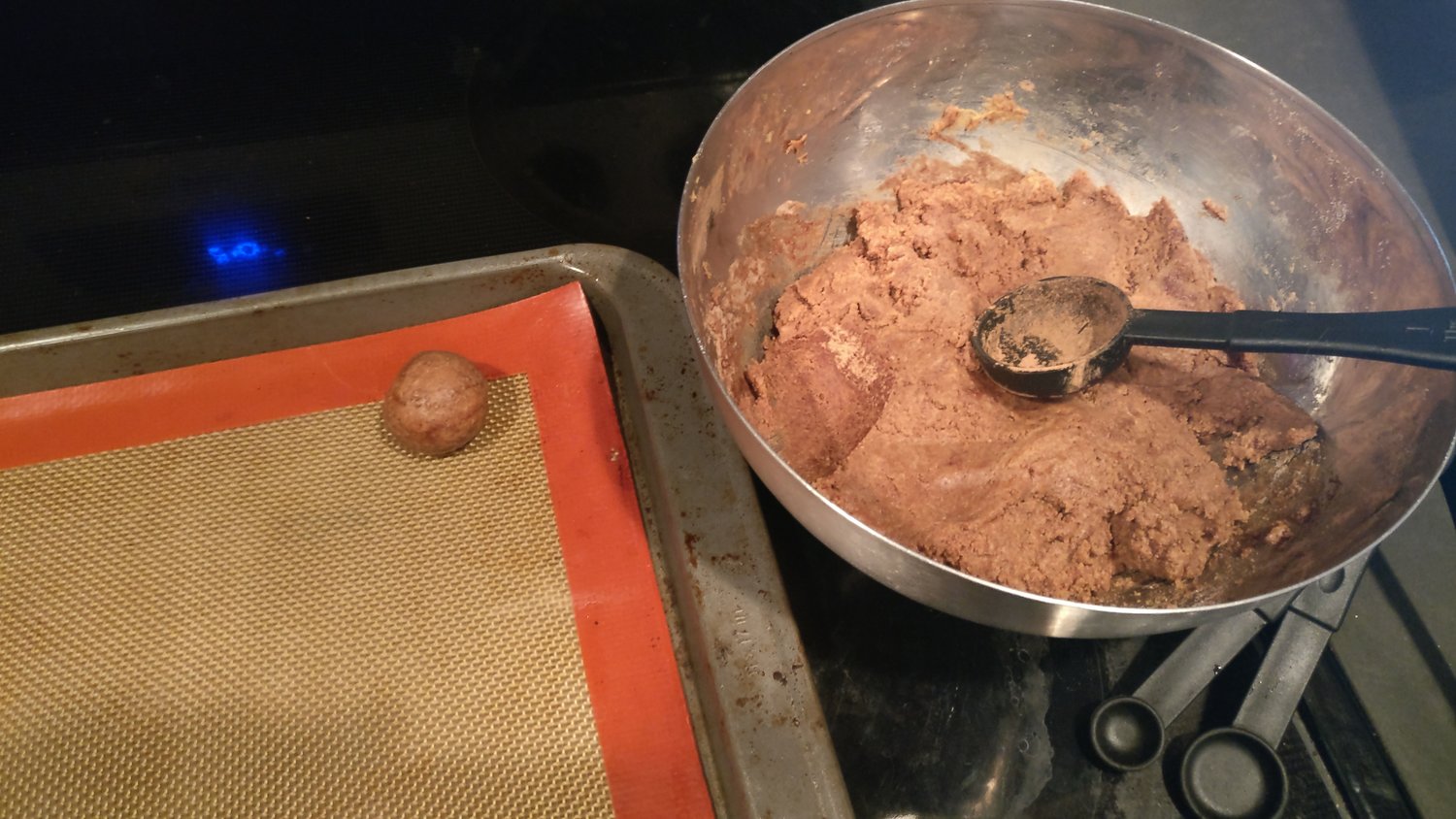 You can either flatten them with your palm or give them the signature peanut butter cookie hatch pattern with a fork.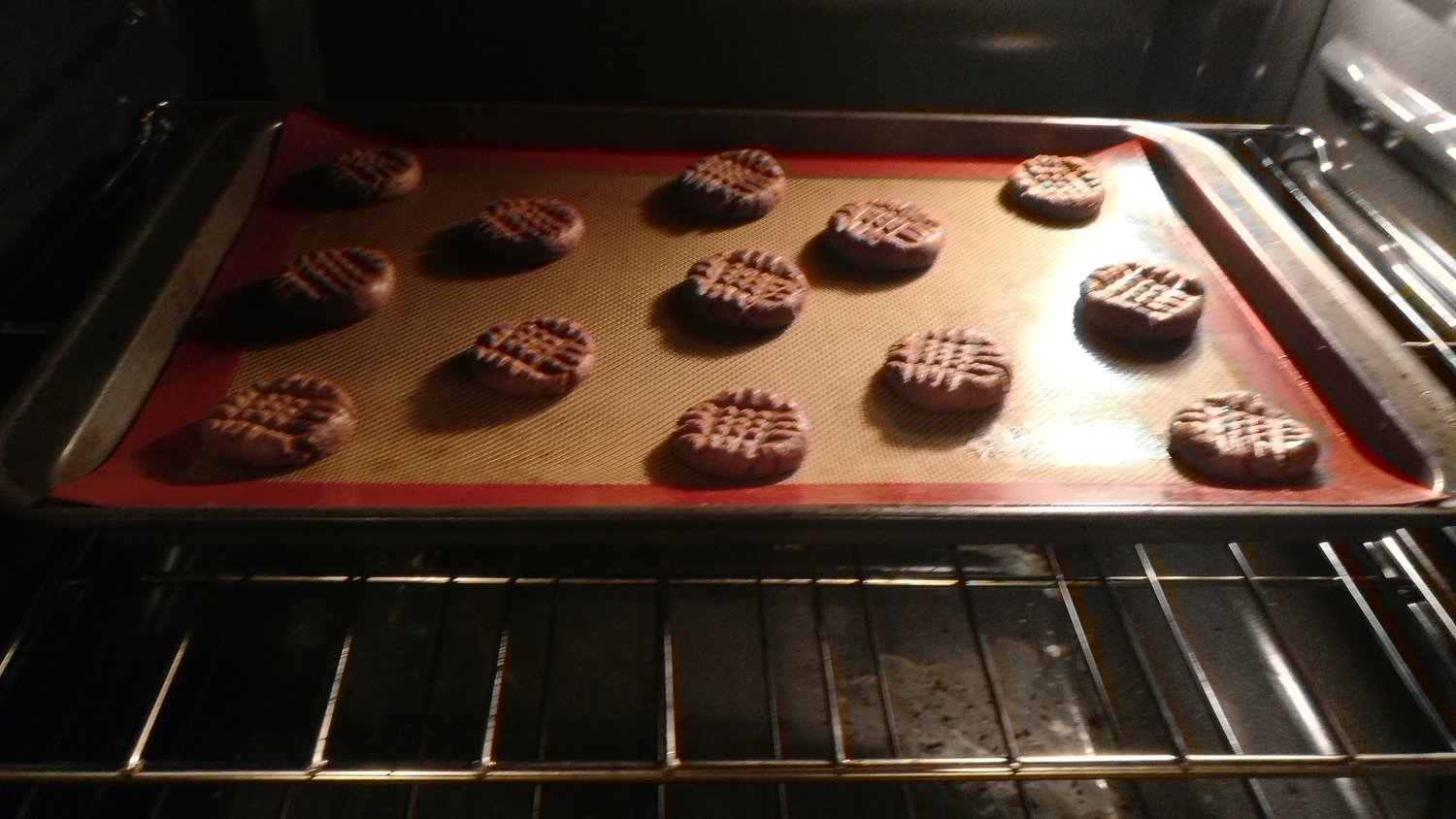 Bake for 10-12 minutes or when the edges start to brown a bit.
Results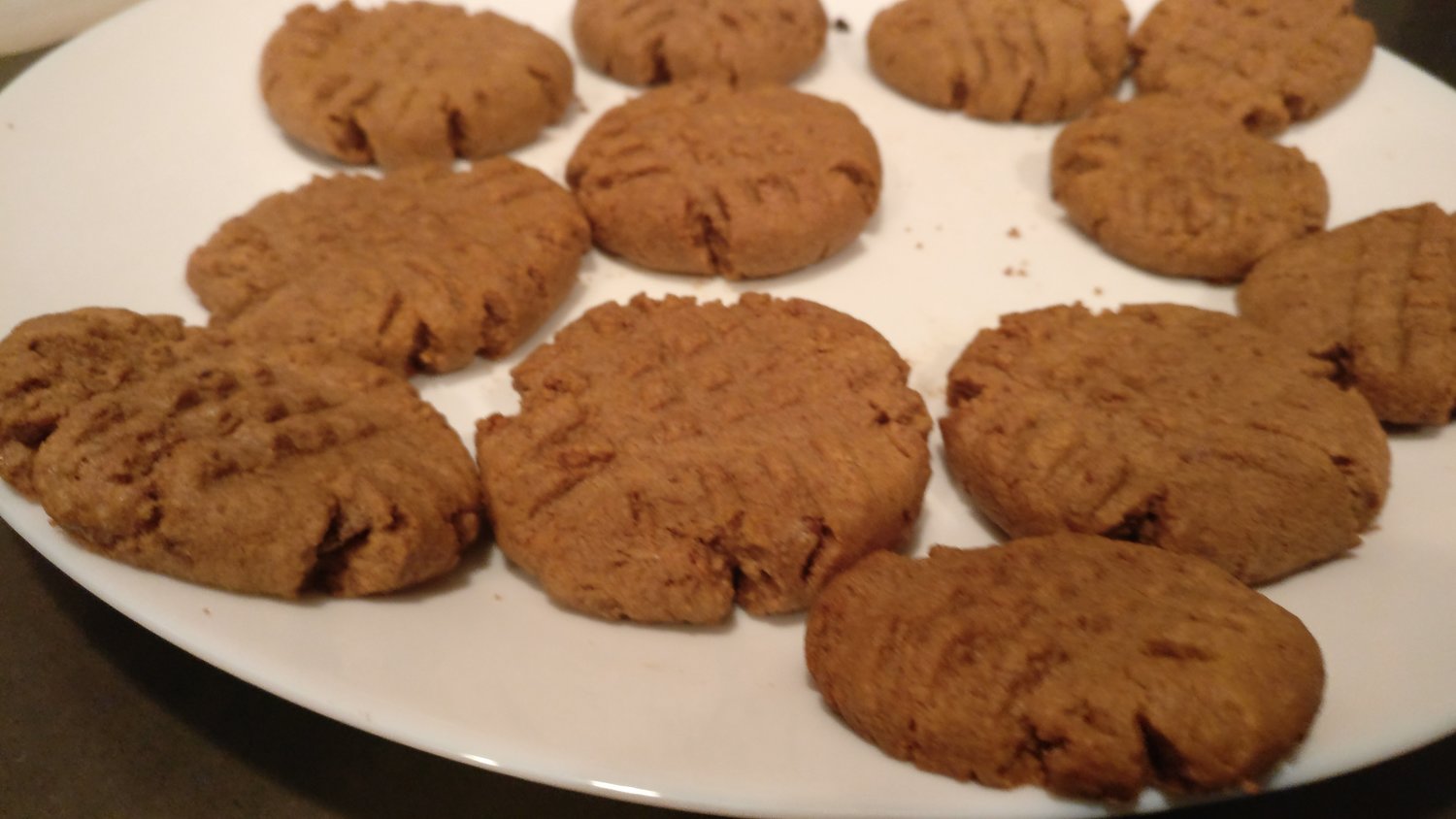 These came out of the oven smelling a tiny bit burnt, but all was good. The peanut butter flavor is pretty overpowering, so I don't taste much chocolate which might make this recipe title a little misleading, but oh well.
The cookie is pretty crumbly, so be careful if you're eating over your keyboard.