The burrito is a classic from /r/SundayMealPrep.
To be honest though, the tortilla calories turn me away from burritos, but seeing them everytime I go to reddit has made me want to eat some. Along with that, my stash of frozen [black bean and chicken taquitos] (https://quantumlion.com/chicken-black-bean-corn-taquitos/) had run out, so it was time to create a new frozen meal option.
This came out to 261 calories each with breakdown of 32.7g carb, 8.7g fat (hmm), and 14.5g protein.
---
Ingredients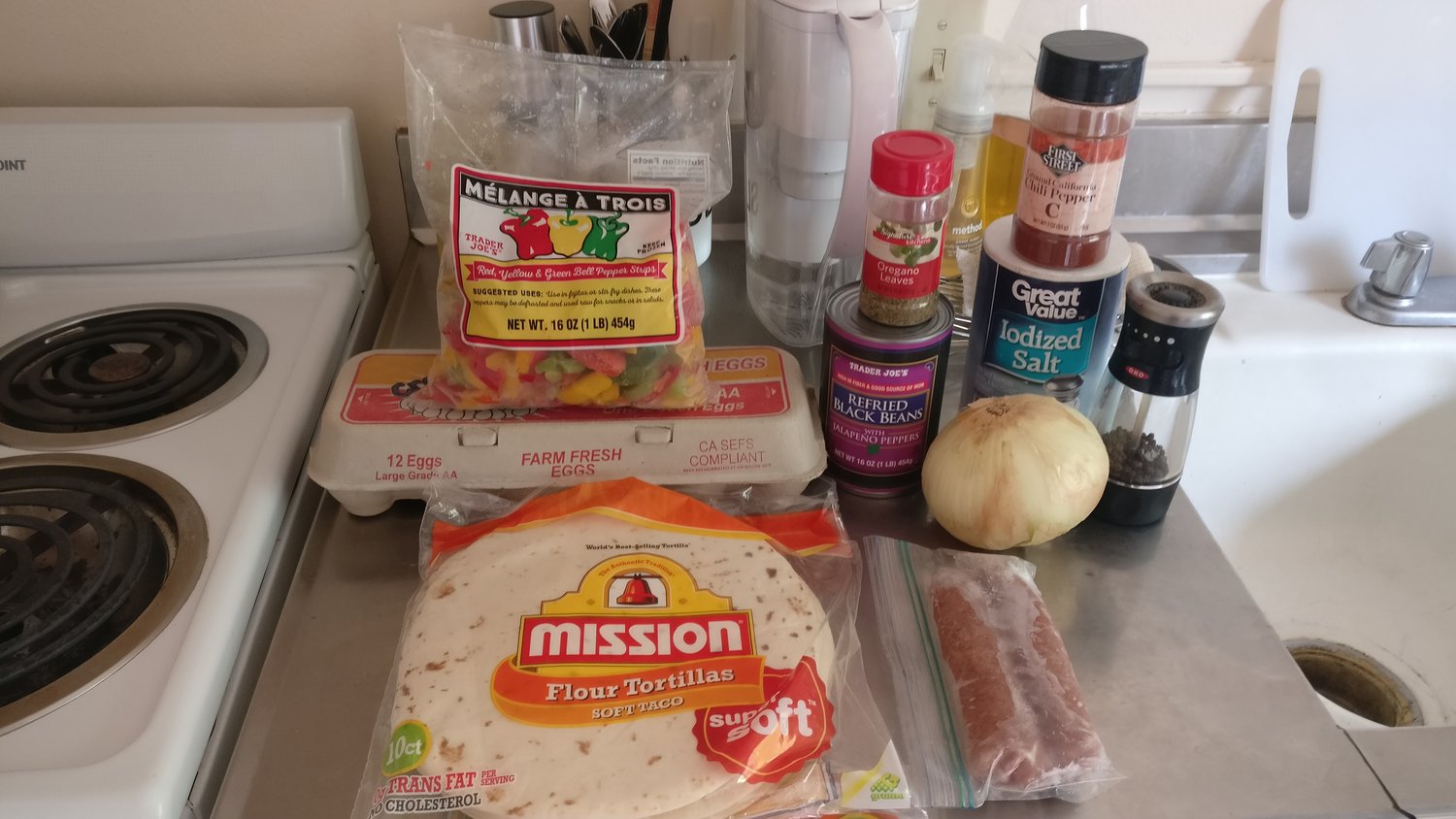 7 10-12-inch tortillas
diced bell peppers (I had frozen ones from Trader Joe's and used half the bag)
1/2 onion
4 eggs
2 turkey sausage (Got them on sale at some point and found them buried in the freezer. Next time I'll probably omit this from the recipe to have less fat)
salt + pepper
refried beans (ended up using 150g)
whatever seasonings out heart desires. I ended up using tumeric, chili pepper, and oregano.
Methodology
I started out by prepping the four eggs for scrambling later.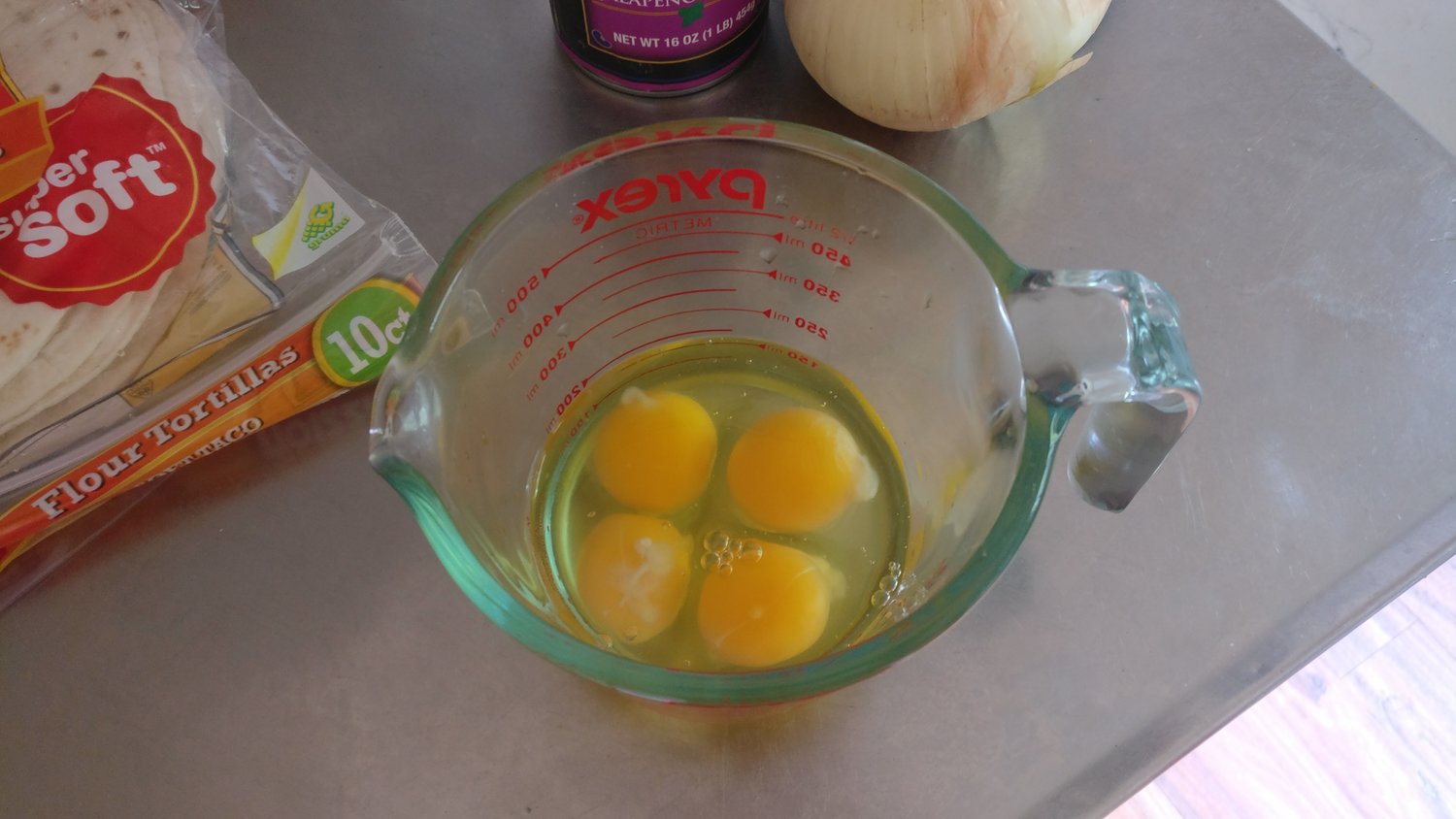 I like to add a bit of milk or water to them to get them a bit more fluffy when they cook.
Set aside.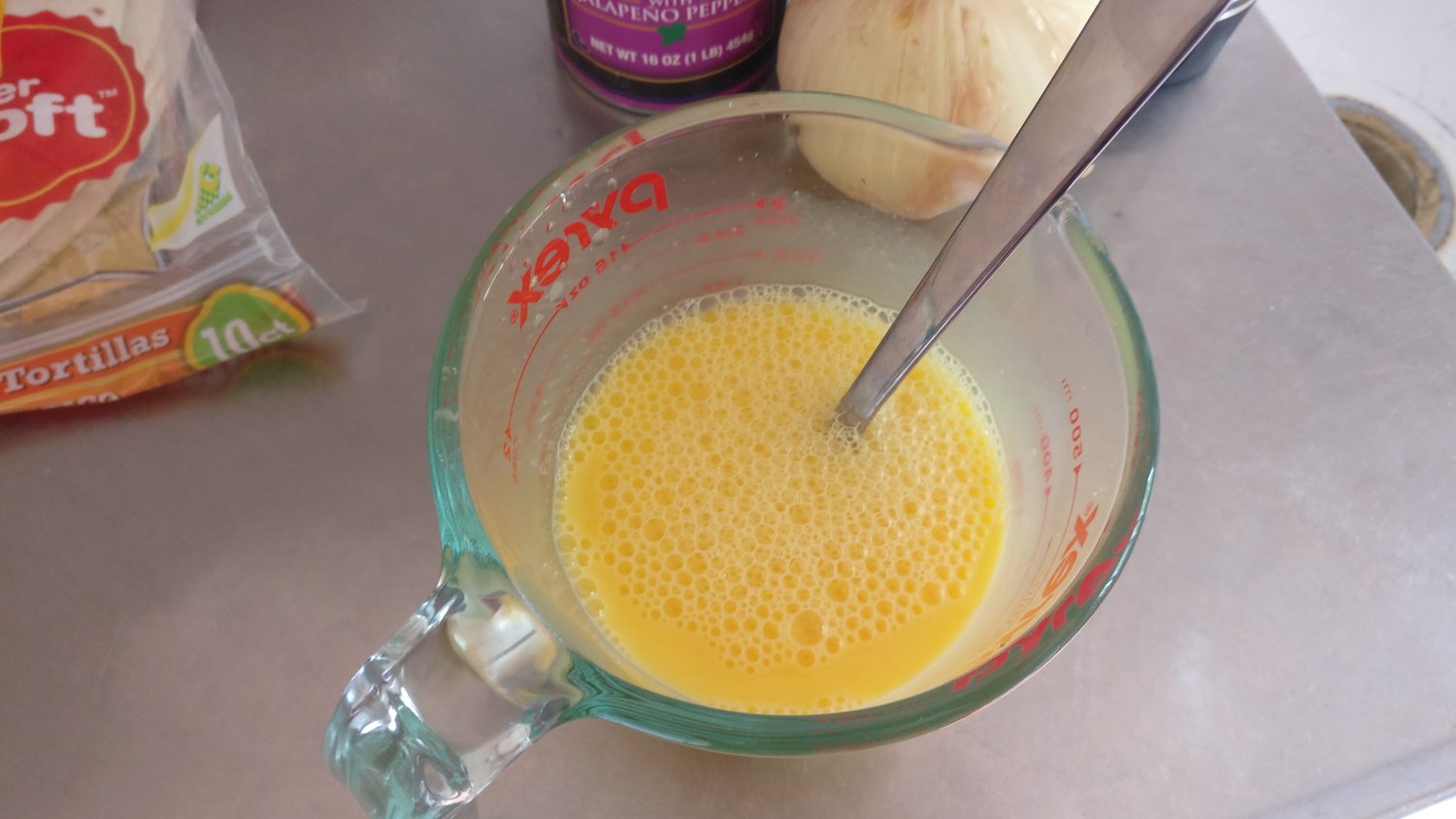 Grab your half onion and dice it up.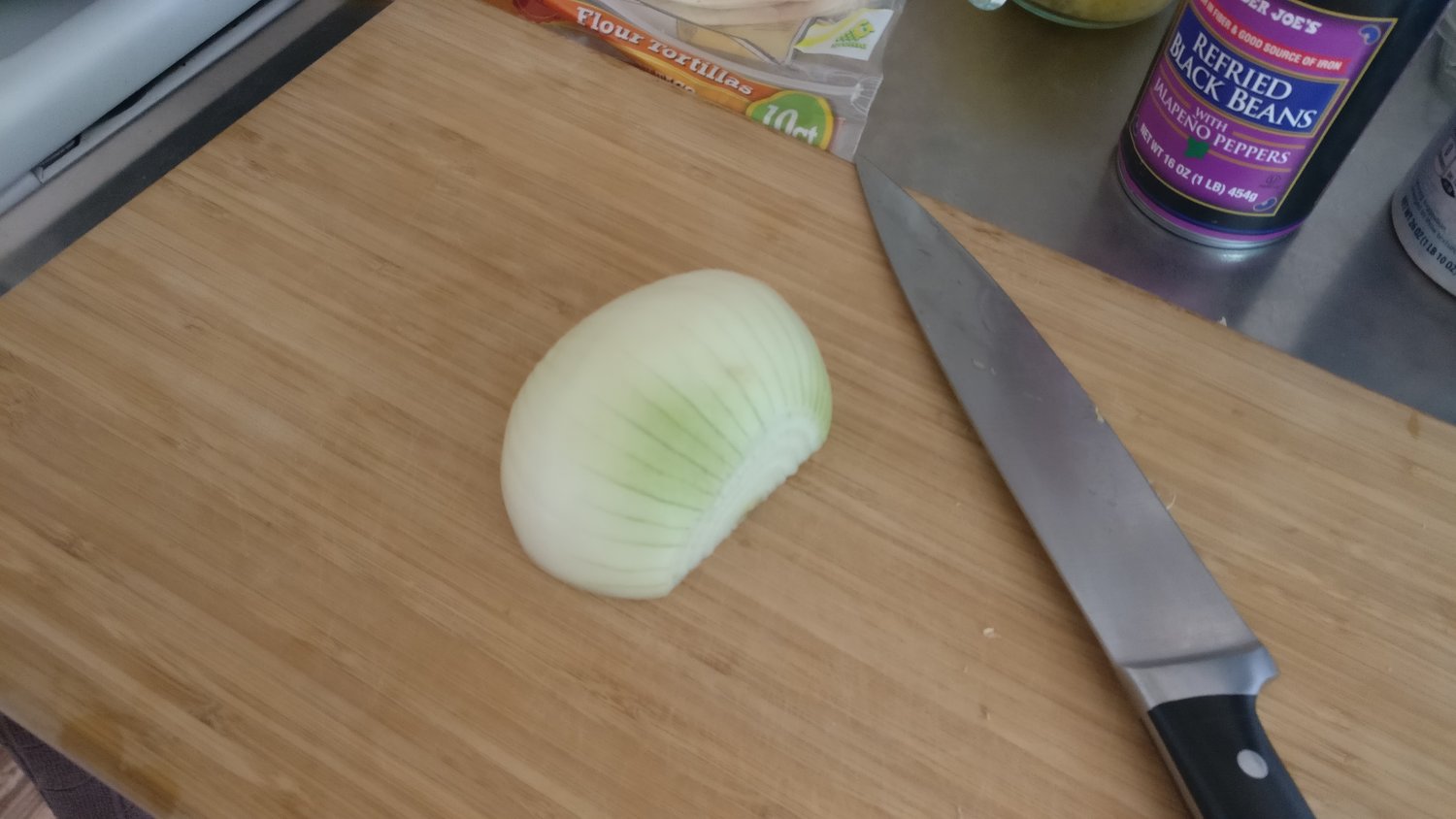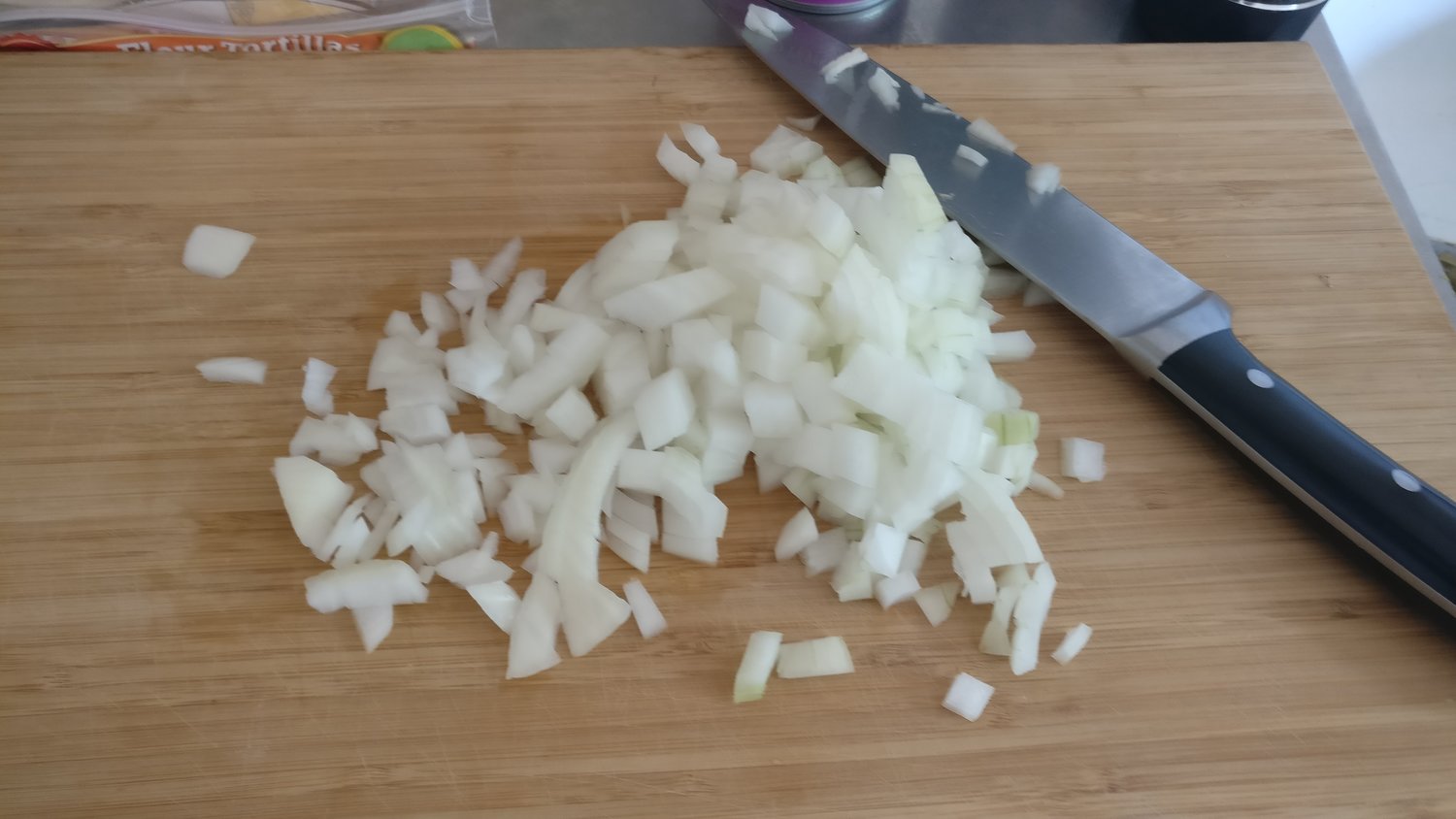 Throw the onion in a pan to cook until translucent.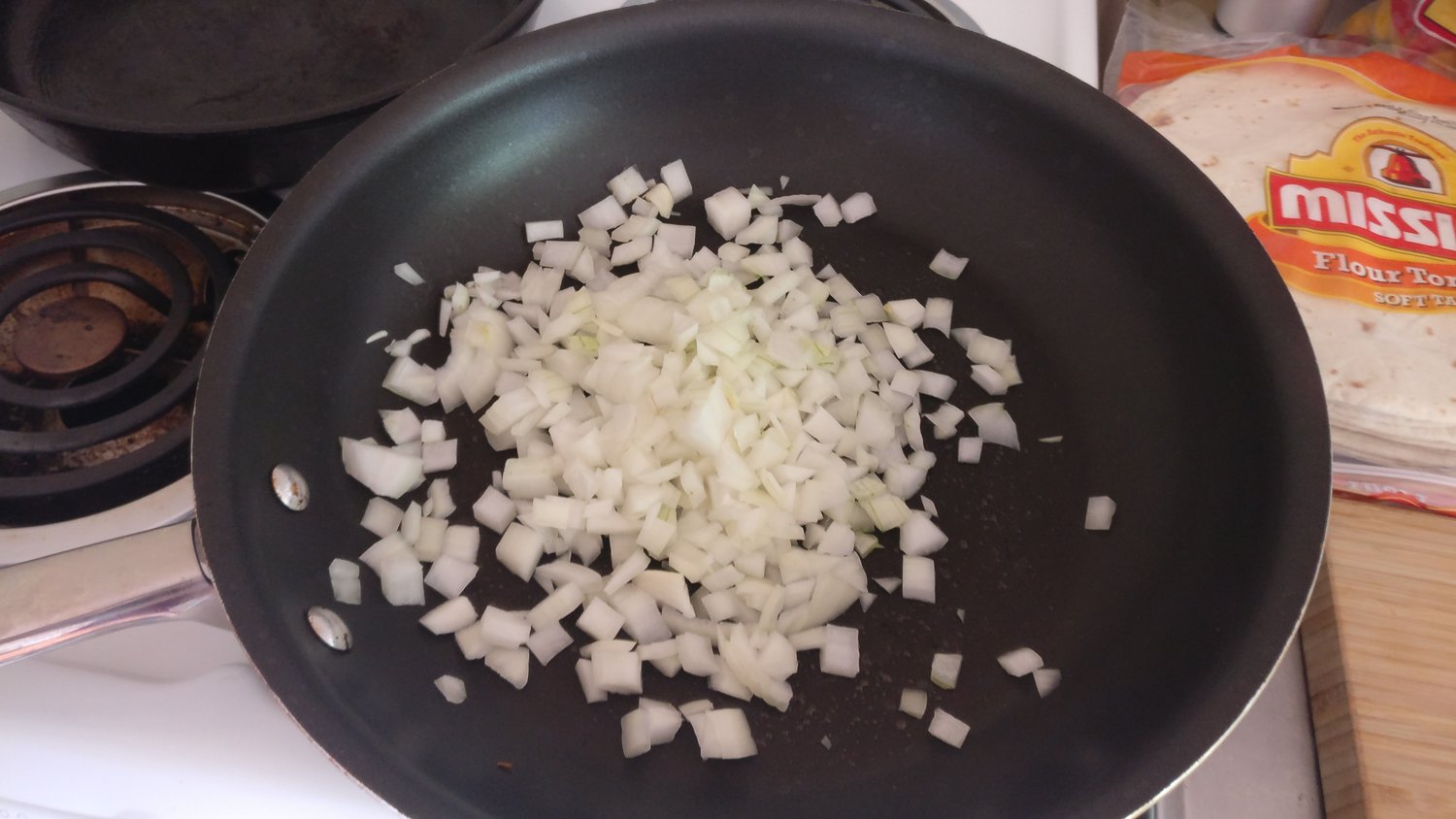 Slice the casing of the sausage so we can just cook up the ground meat inside.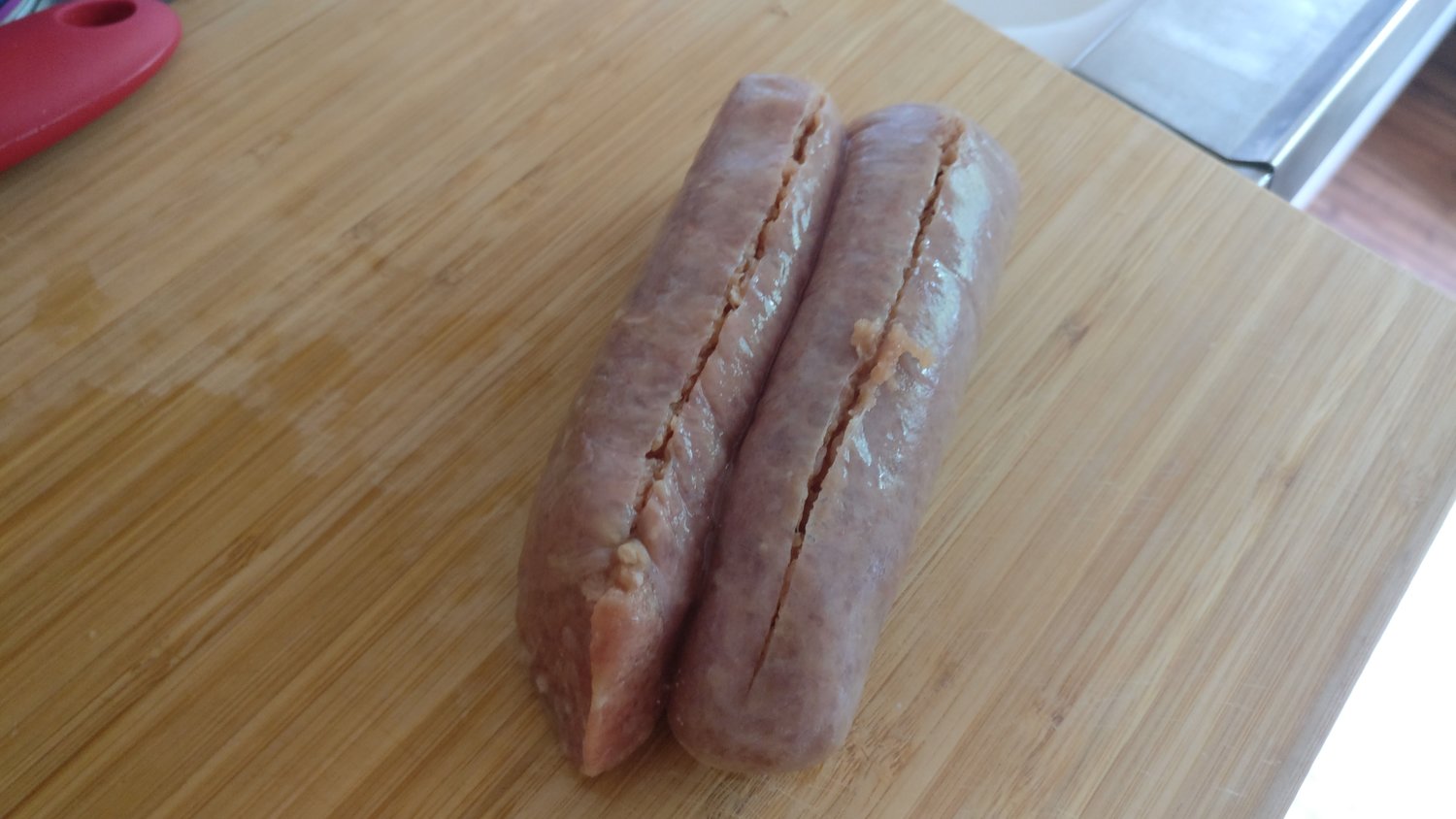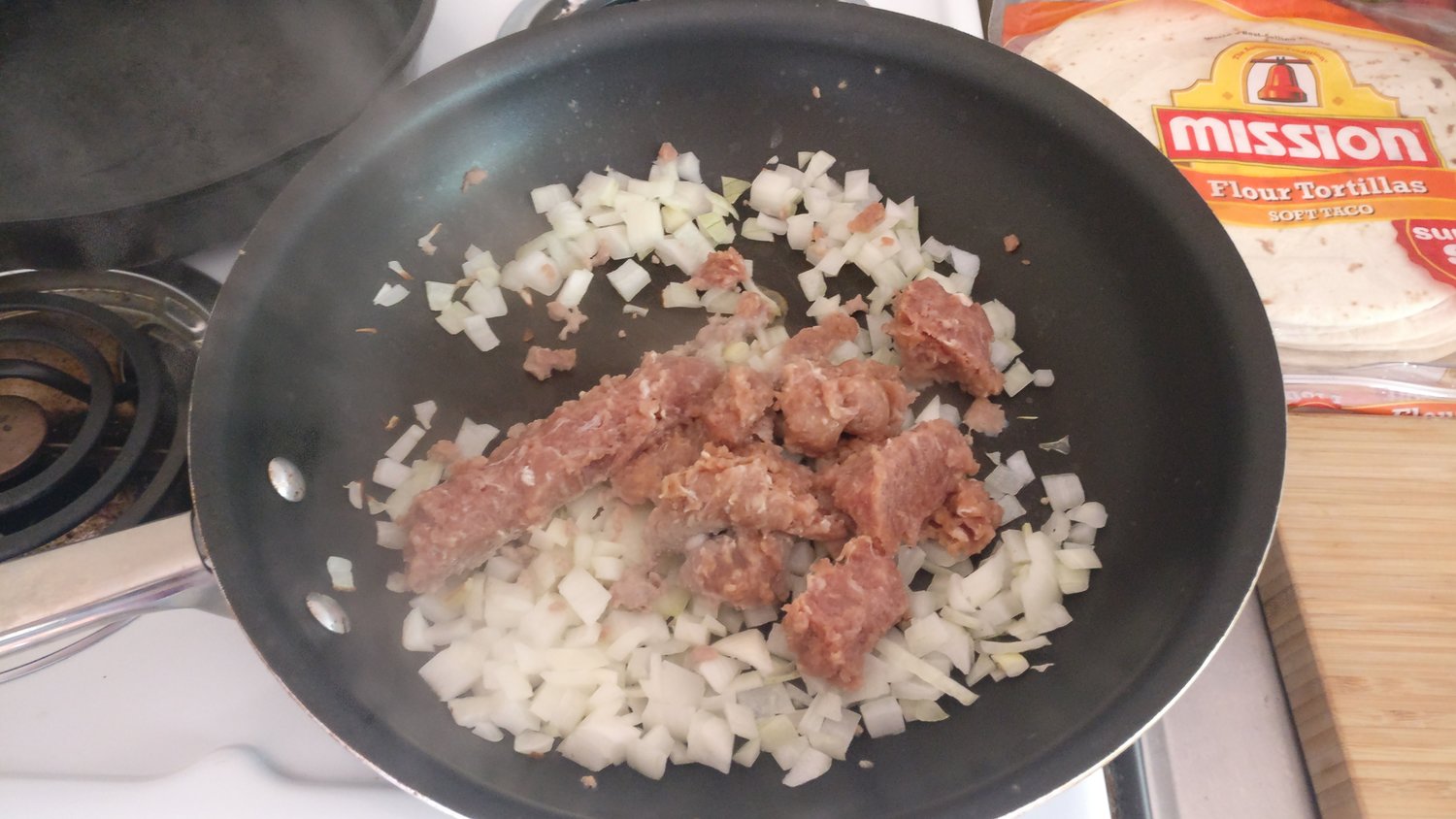 Toss in the peppers and seasoning.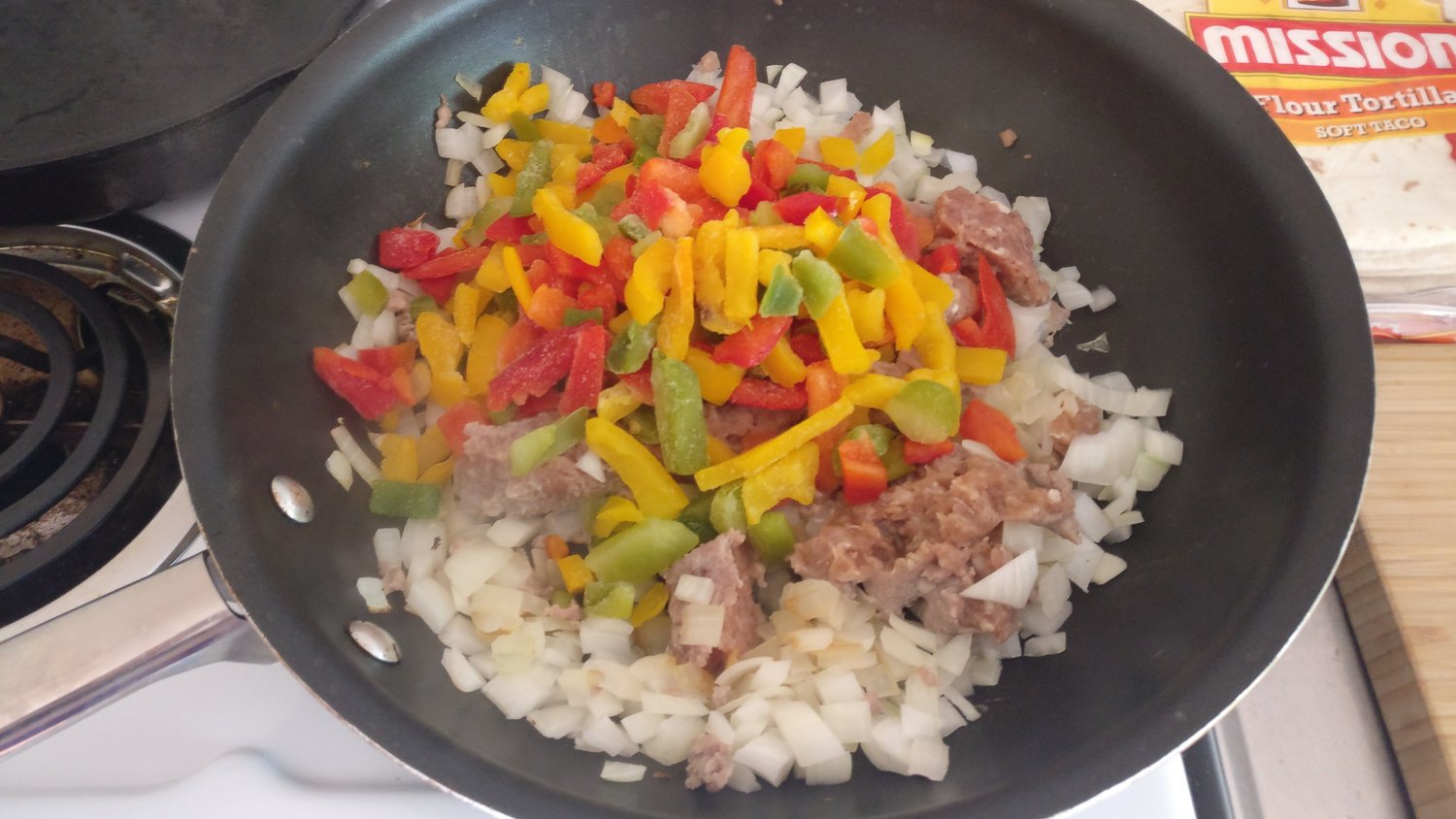 Mix around and let everything cook down and flavors marry.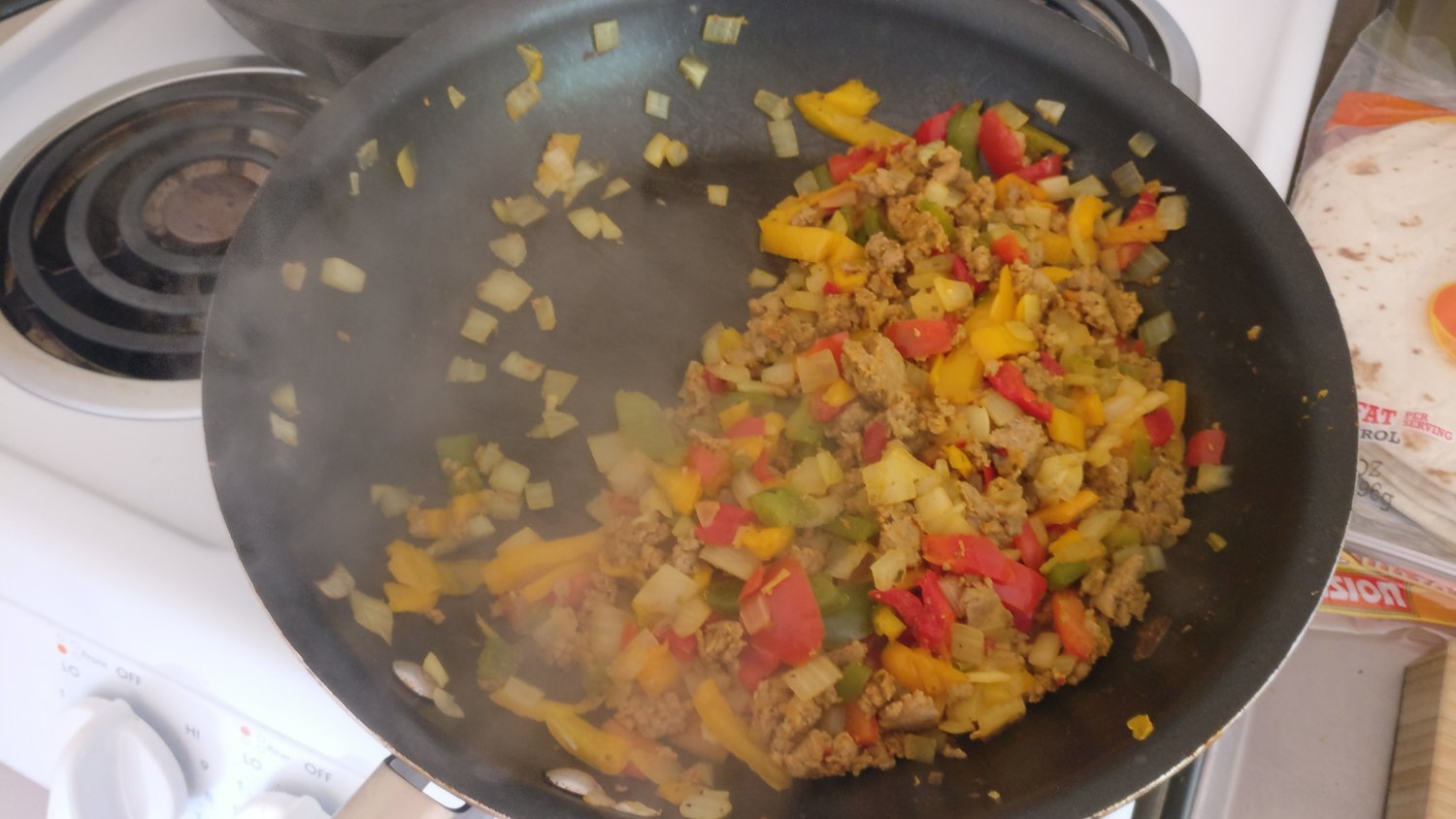 Add in the egg and mix around the scramble.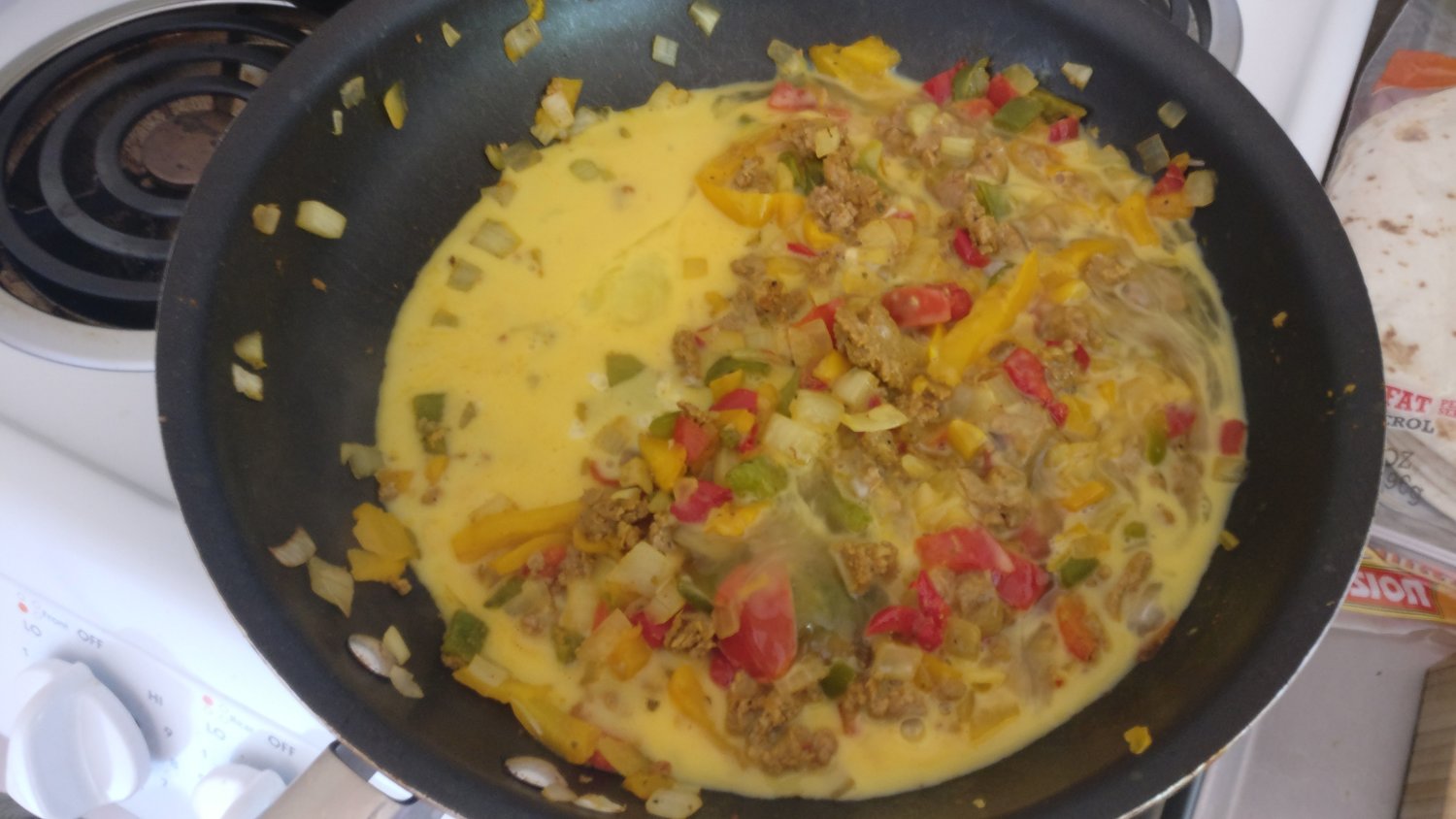 Of course, with me being me, I had to add more greens in.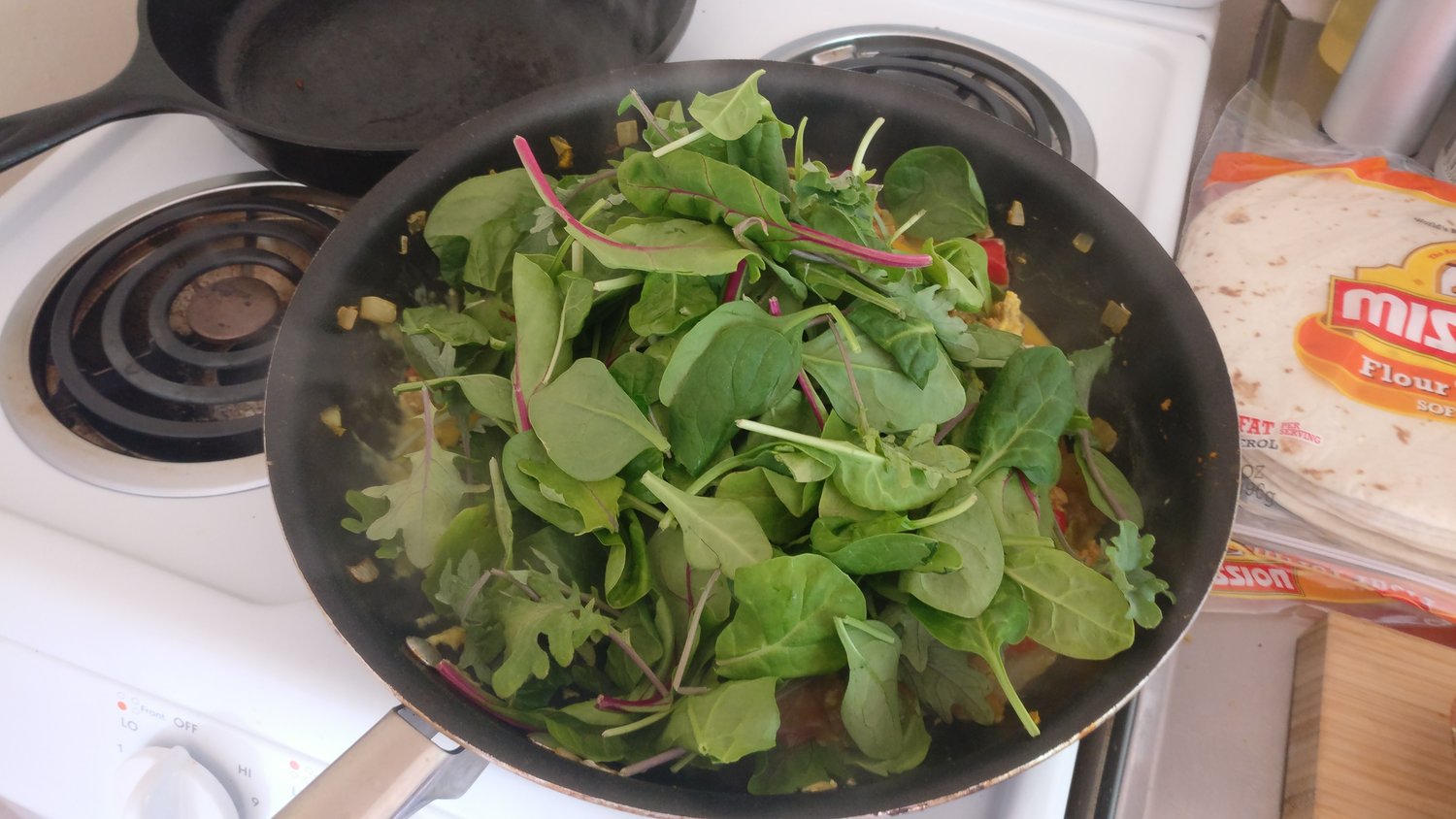 Continue to season to taste, and then the filling is done!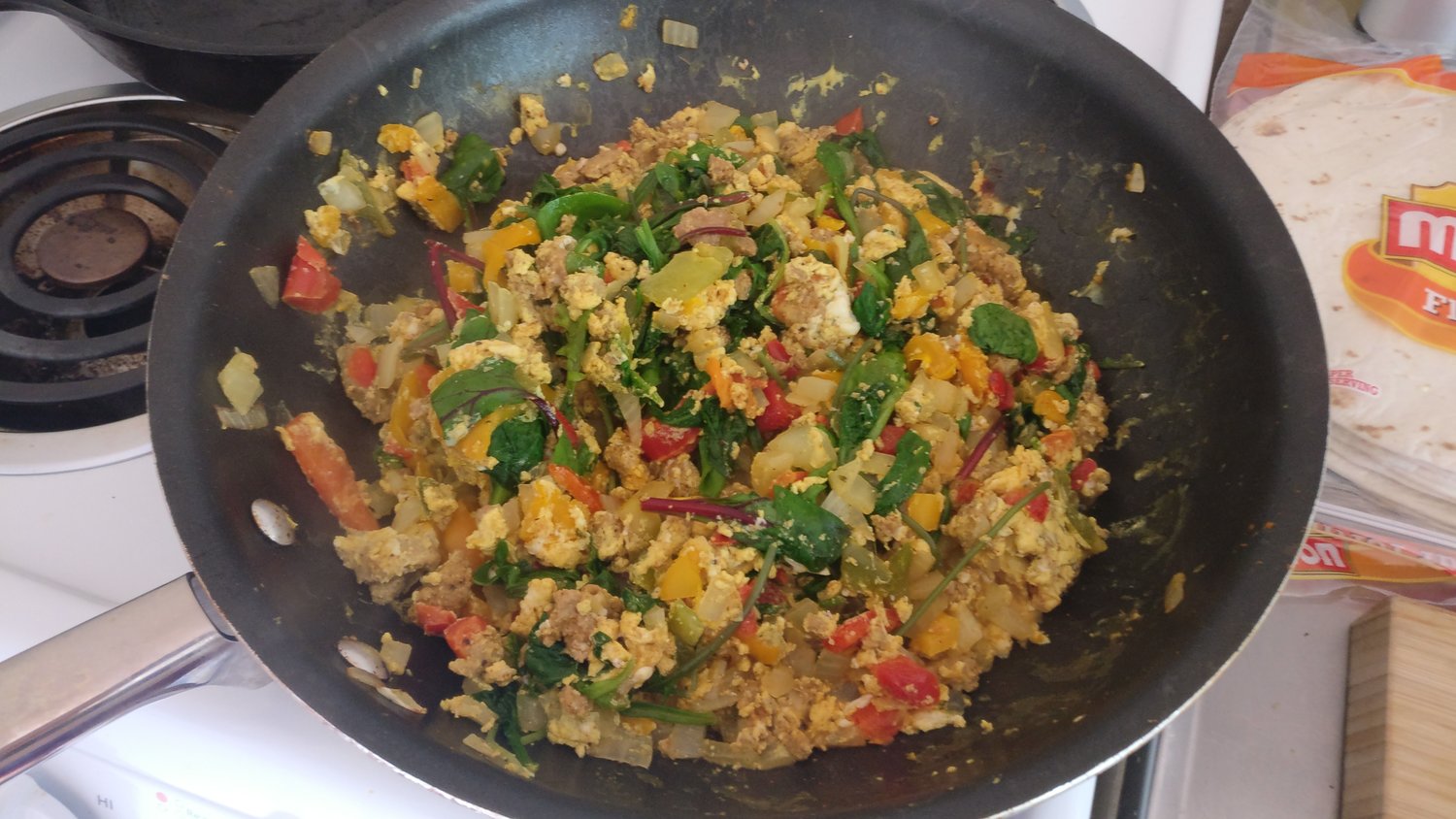 Get the burrito-making station prepped.
Spread some refriend bean on. Looks appetizing, huh.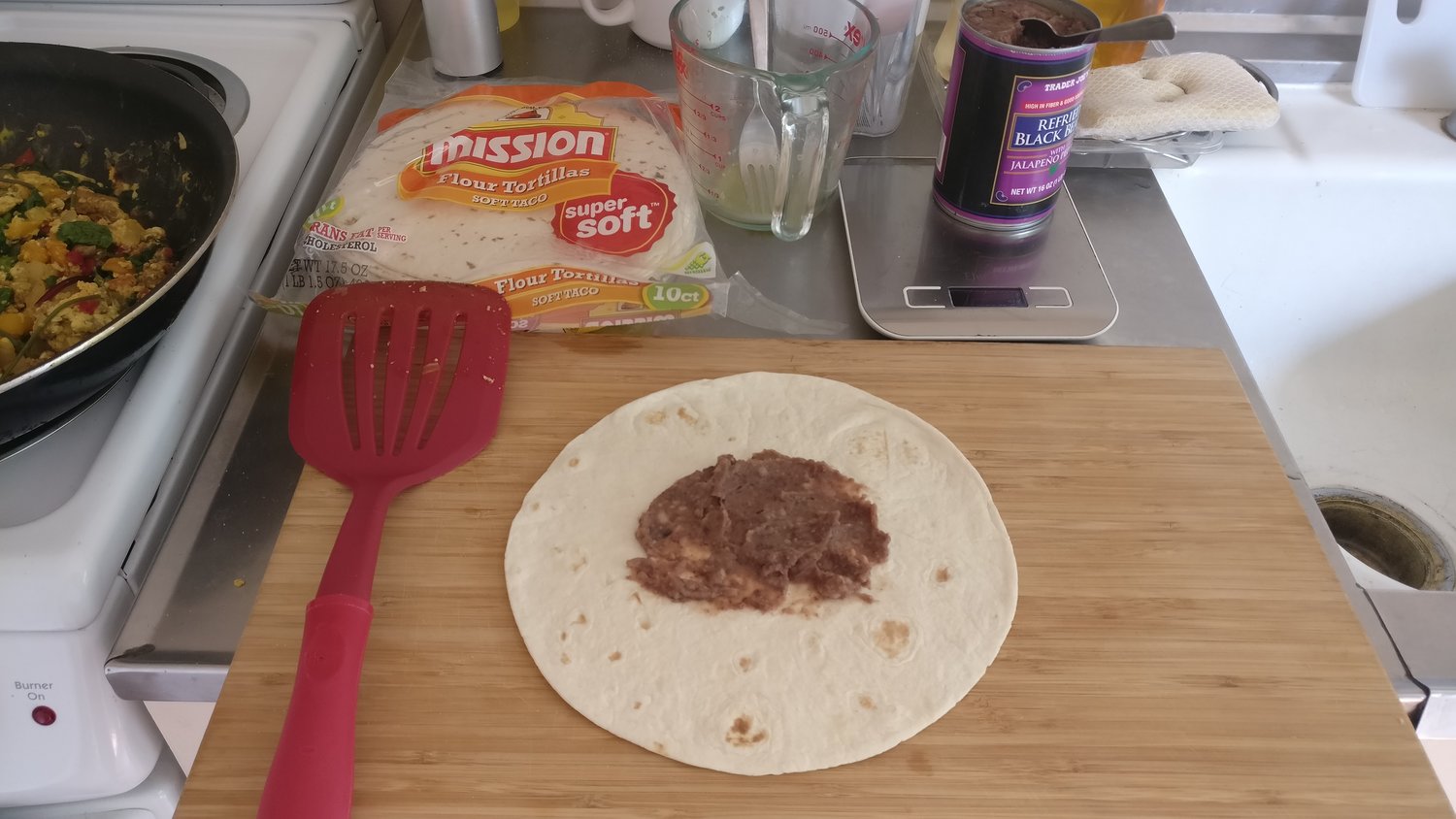 Add about a 1/4 cup of filling, or whatever your heart feels will be the perfect amount to fill the tortilla fully without bursting.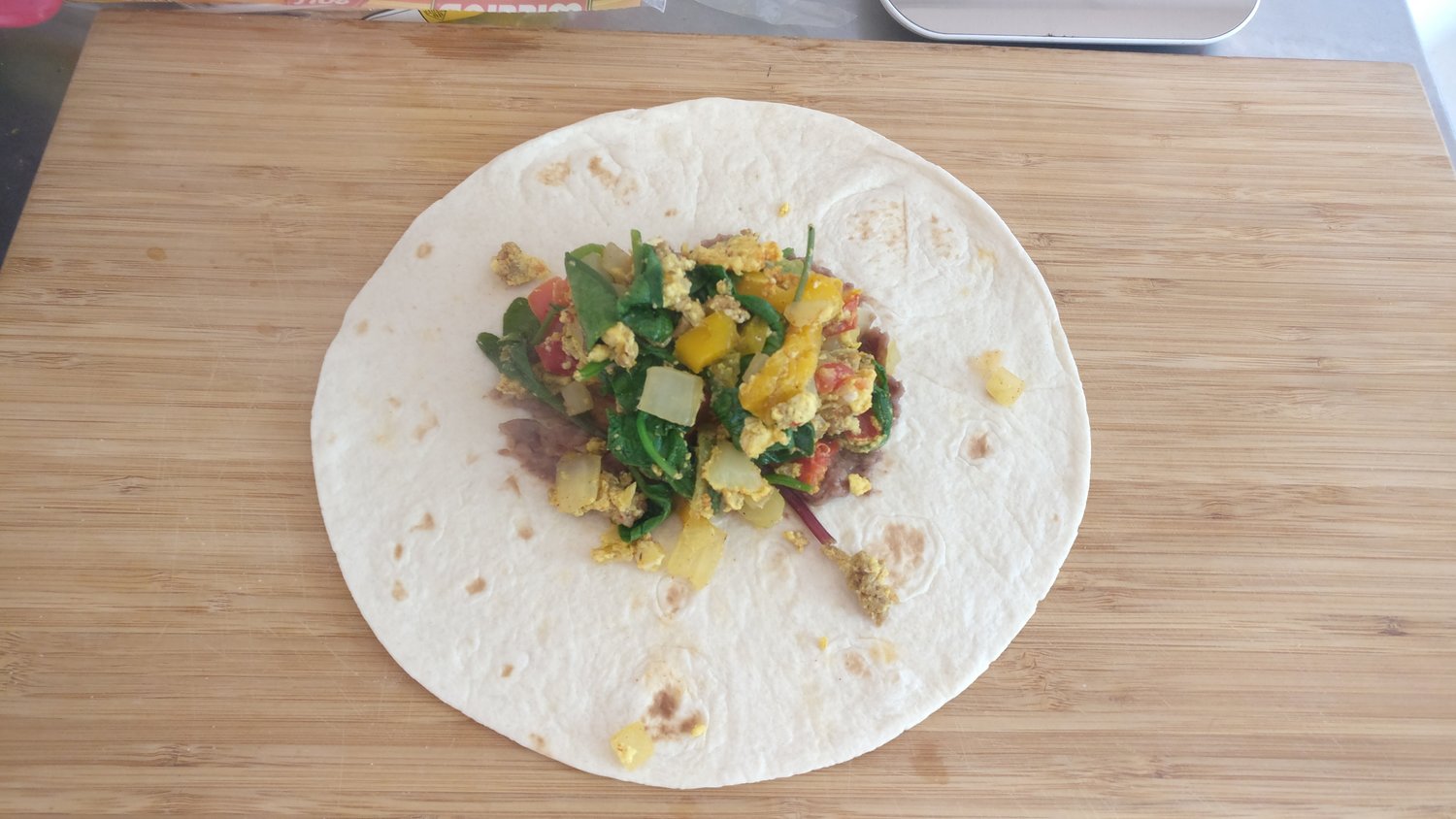 Fold her up.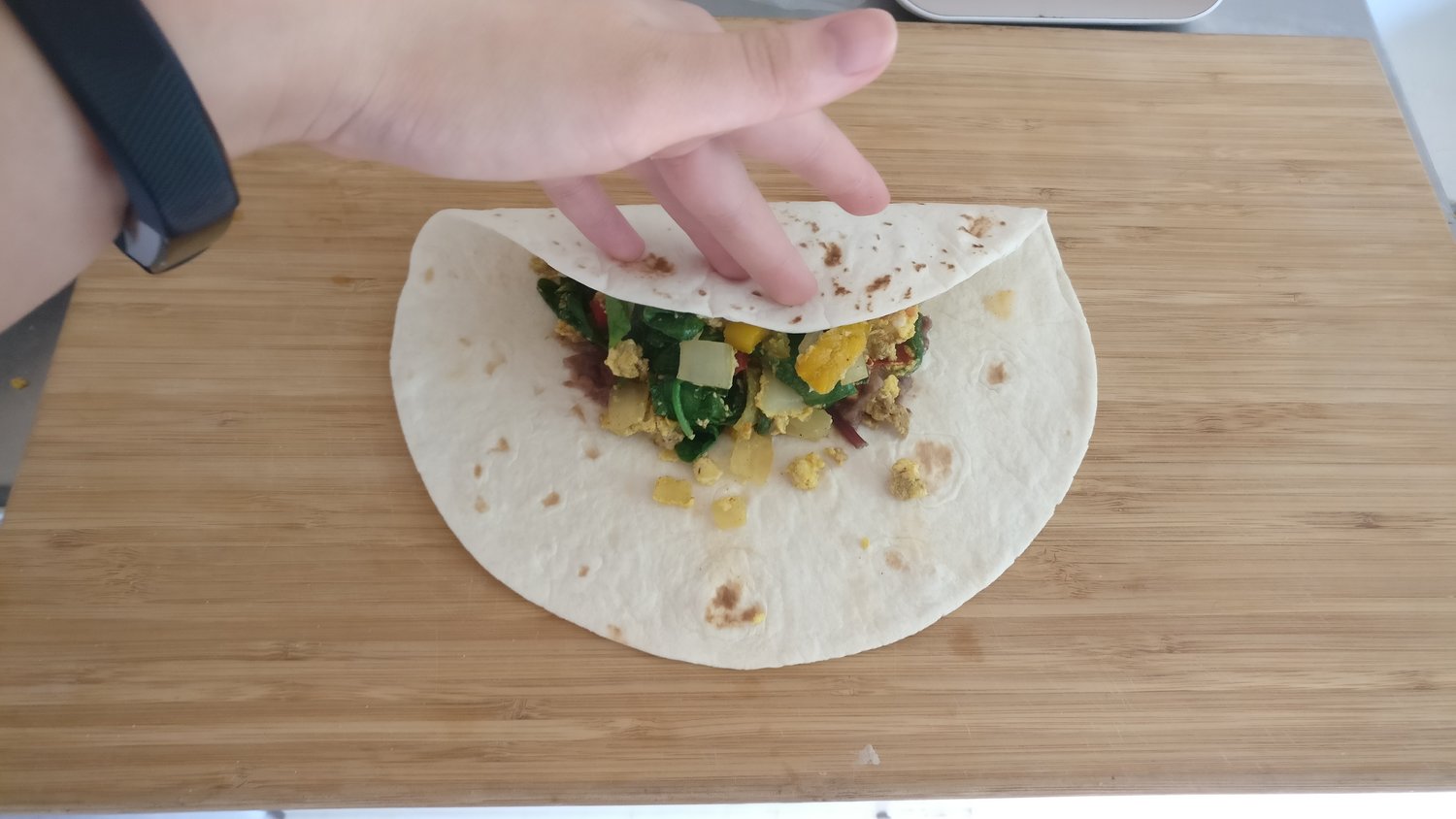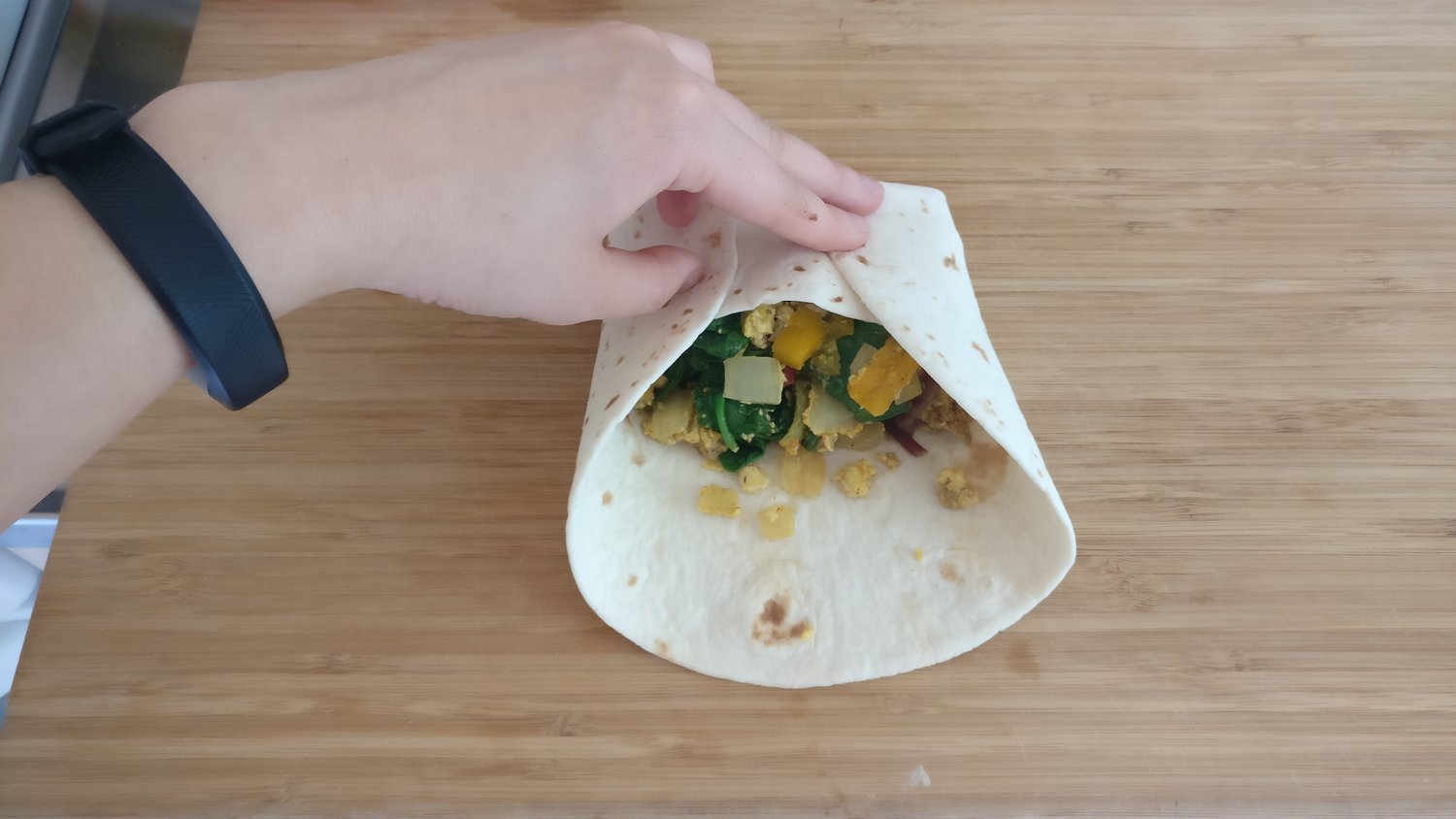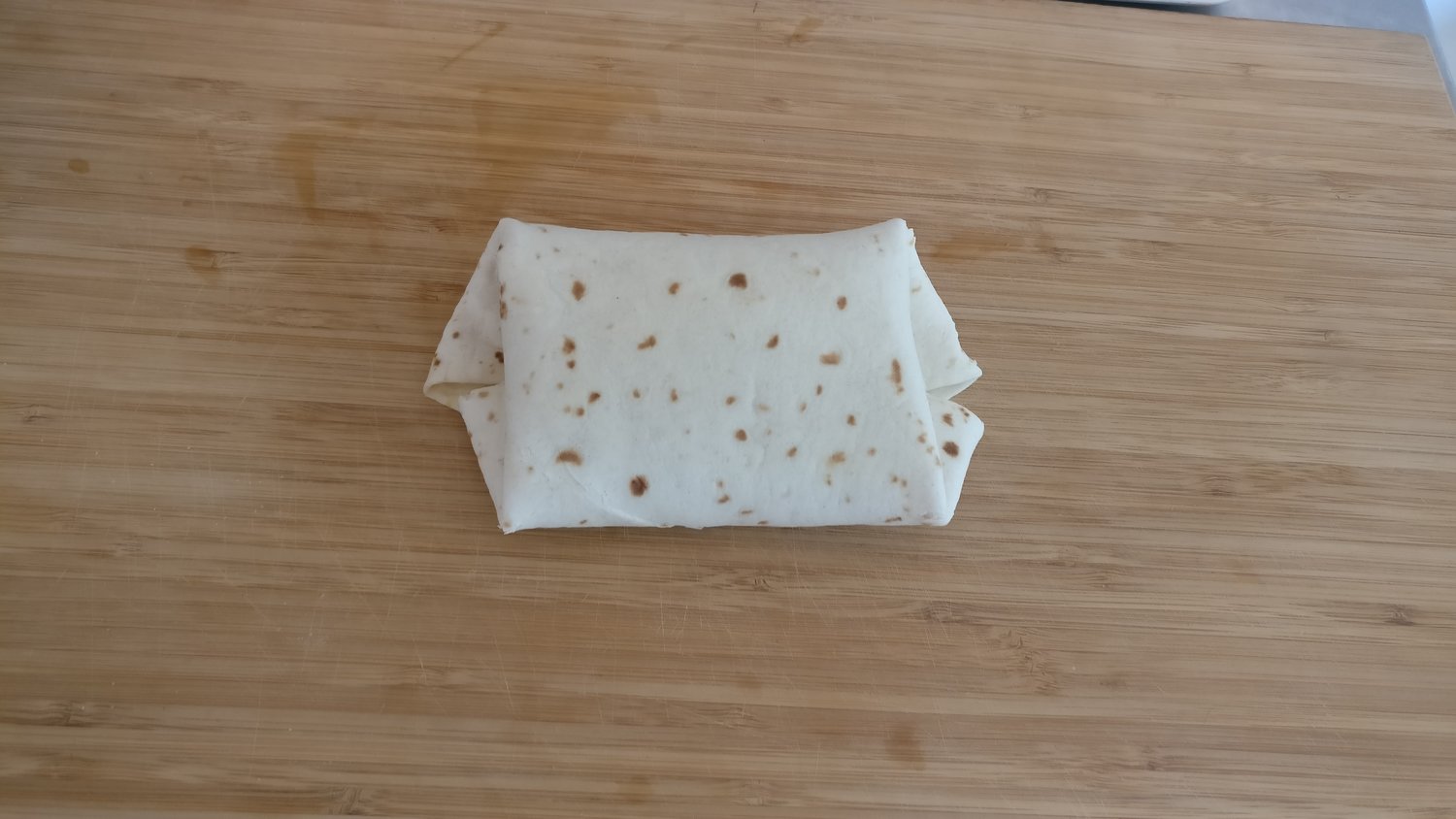 Lay on a tray! I'm prepping these for freezing, so laying the burritos in a flat layer will help everything freeze faster.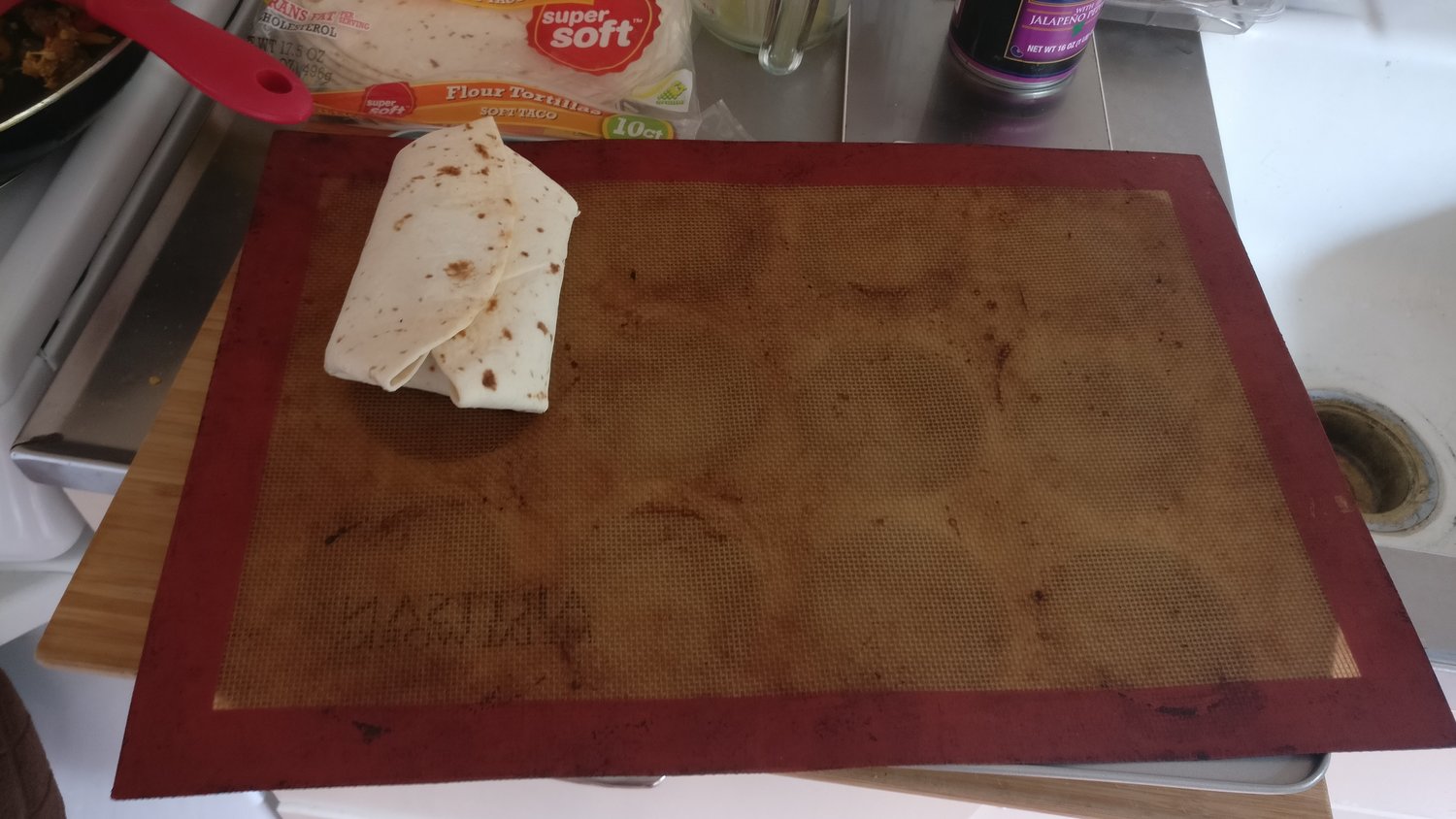 Results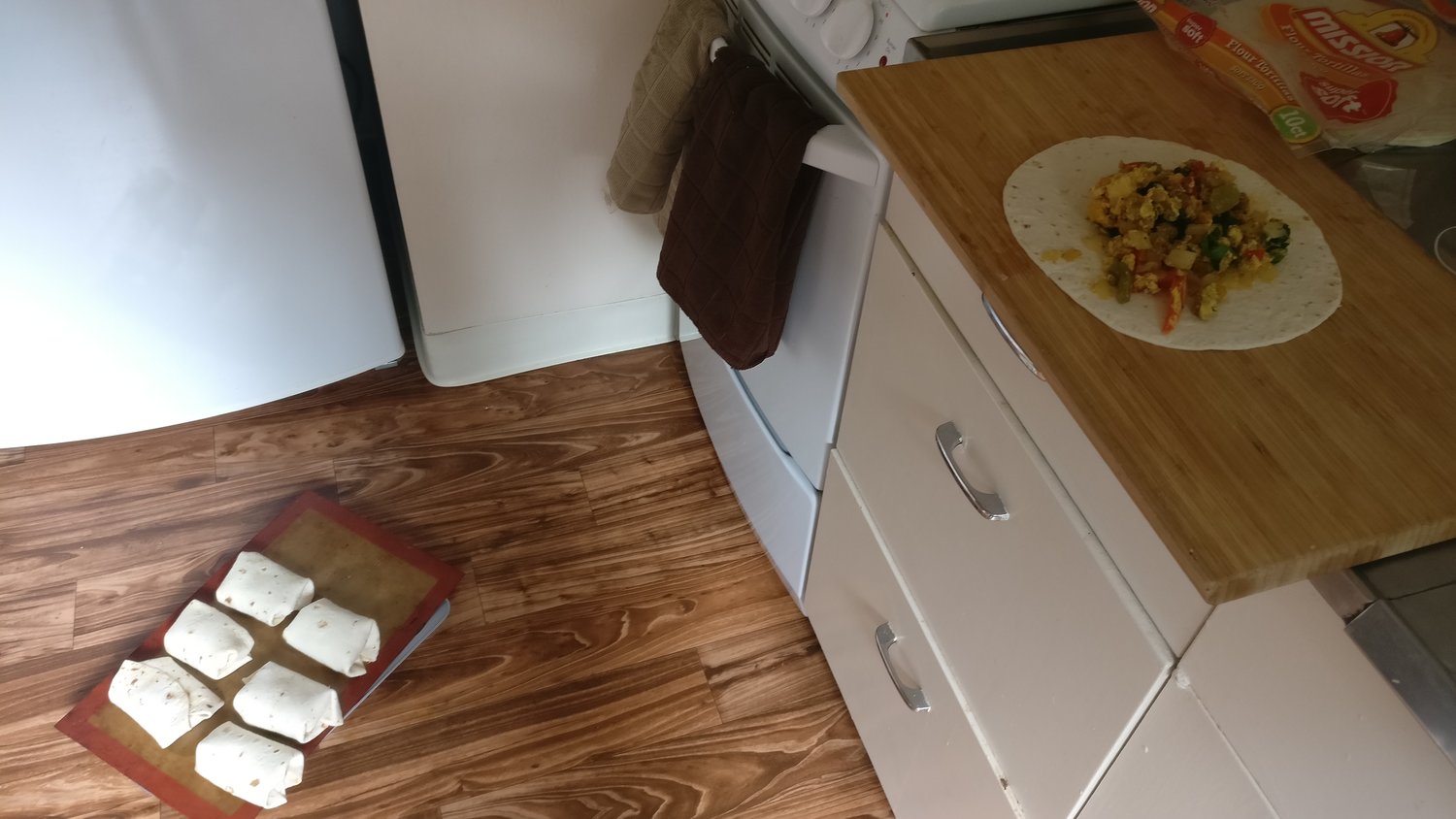 I ended up with 7 burritos--six of which I am freezing now and waiting to wrap up/stick in a bag, and one that I ate.
It was ok--nothing special. The pleasure:carb ratio in this recipe is pretty low, however, I do like the idea of having ready-made food that I can just microwave for a few minutes or pop into the oven during times where there's not much in the fridge or I'm just too lazy to cook.
After these run out though, I think I'll just make another batch of those taquitos, haha.
Later edit: JK, these were actually super good when pulled out of the freezer and popped into the microwave for 3 minutes for quick bites before running off to the train. Might make again.