Kale Potato Soup
After our blender died from trying to create mayo from scratch for the pork sung buns, I invested in a Vitamix--something that I've been dreaming of since high school.
This was the first soup I made in it! Super warming and filling.
---
Ingredients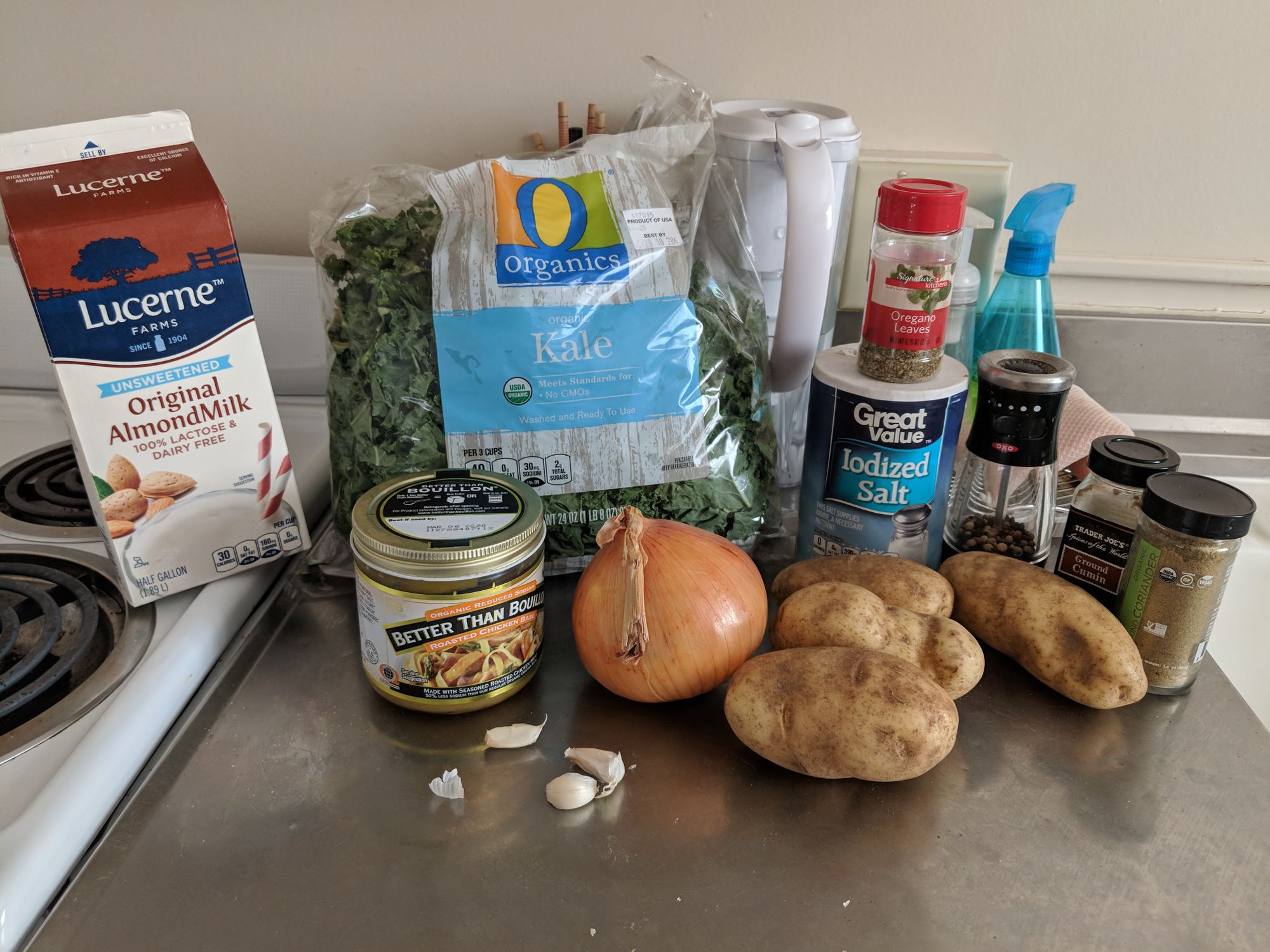 4 potatoes
a ton of kale with the stems removed--maybe 4 cups
onion
3 cloves garlic
1/2 tsp ground coriander
1/2 tsp ground cumin
1 tsp oregano
8 cups broth (I used Better Than Bouillon)
2 cups milk
salt & pepper to taste
Methodology
Chop up the onions and potato into coarse pieces. You don't need to get too fancy with this since everything is going to get blended up.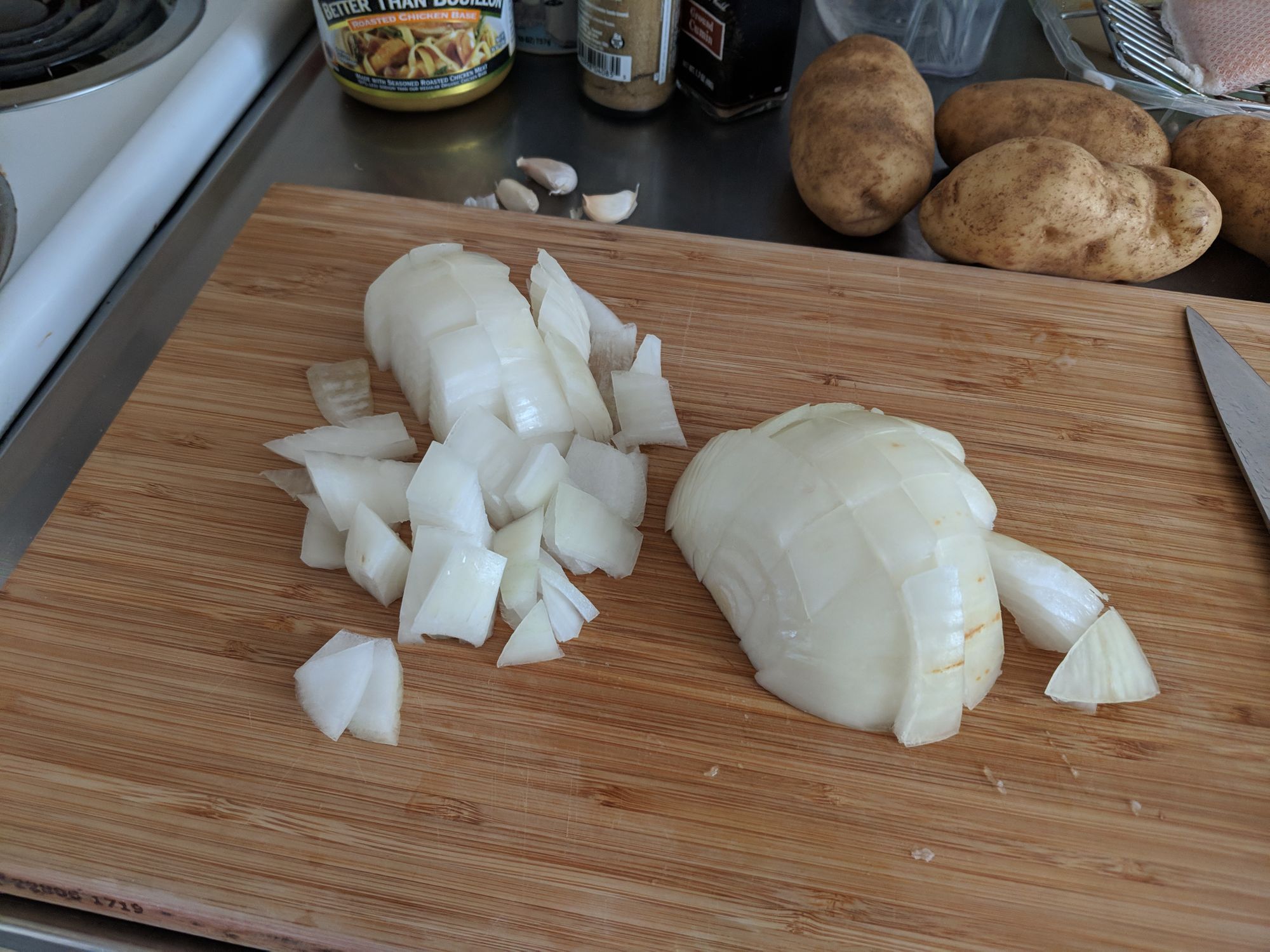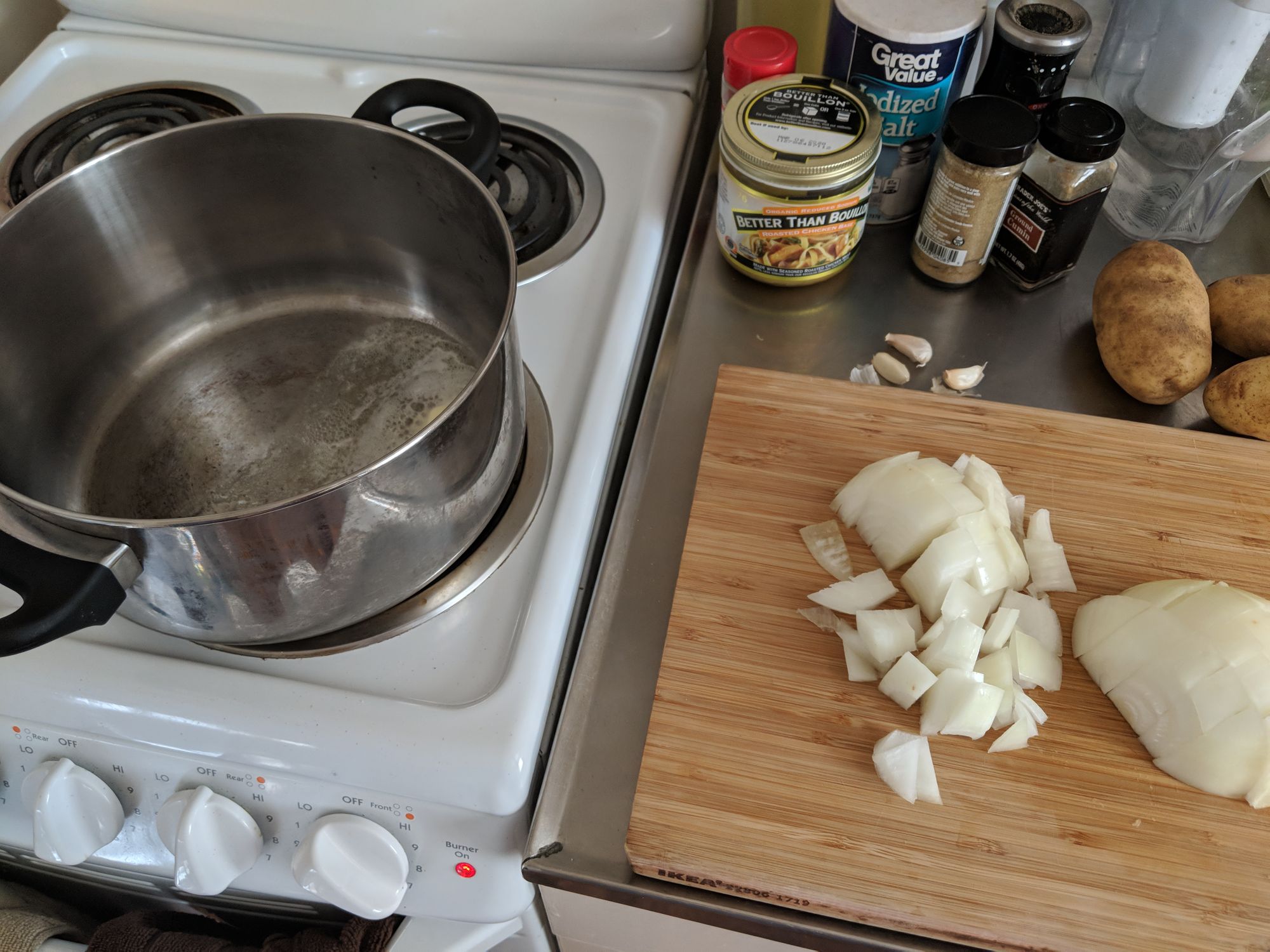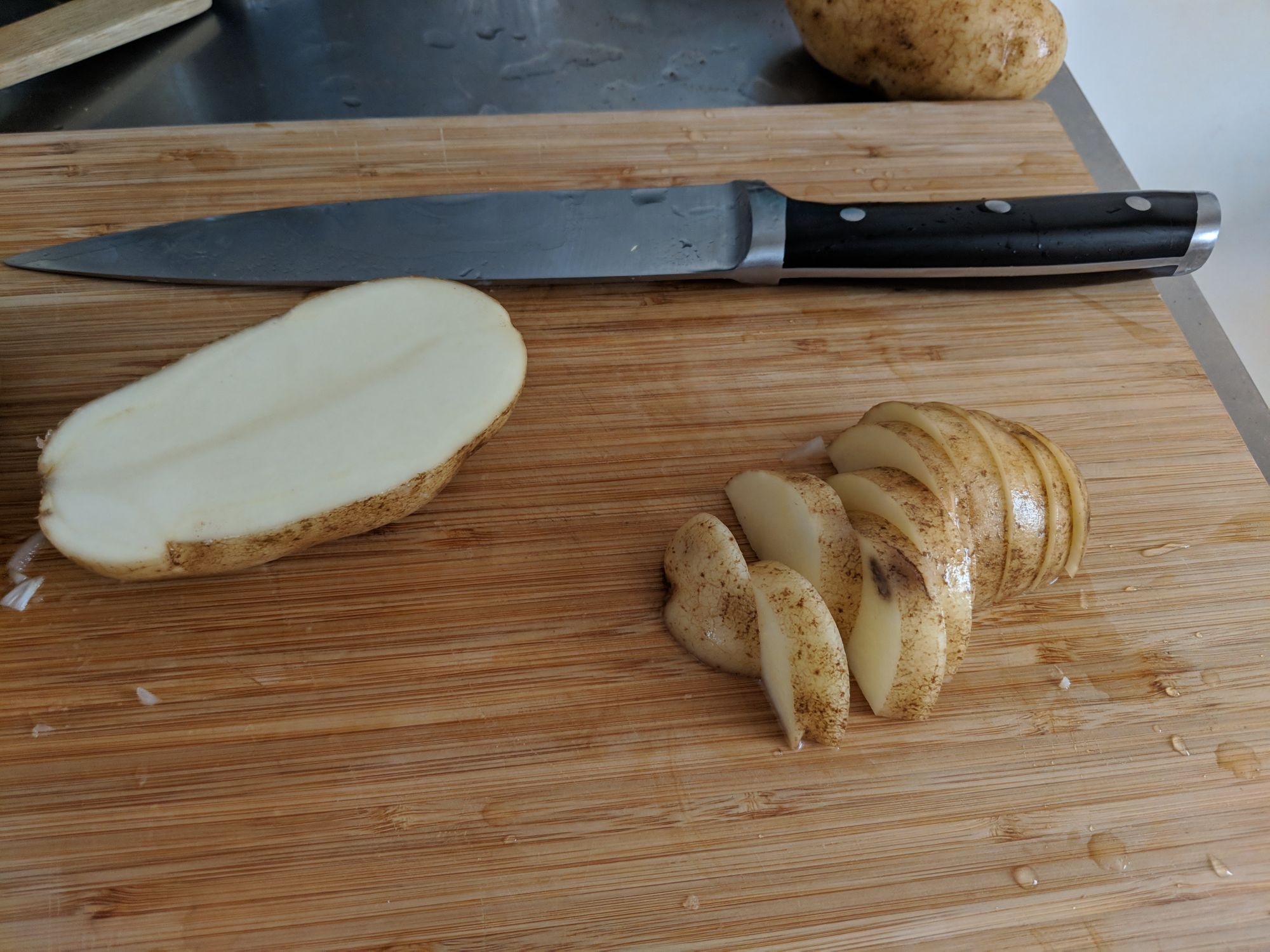 Smash and peel the garlic. No need to mince it up.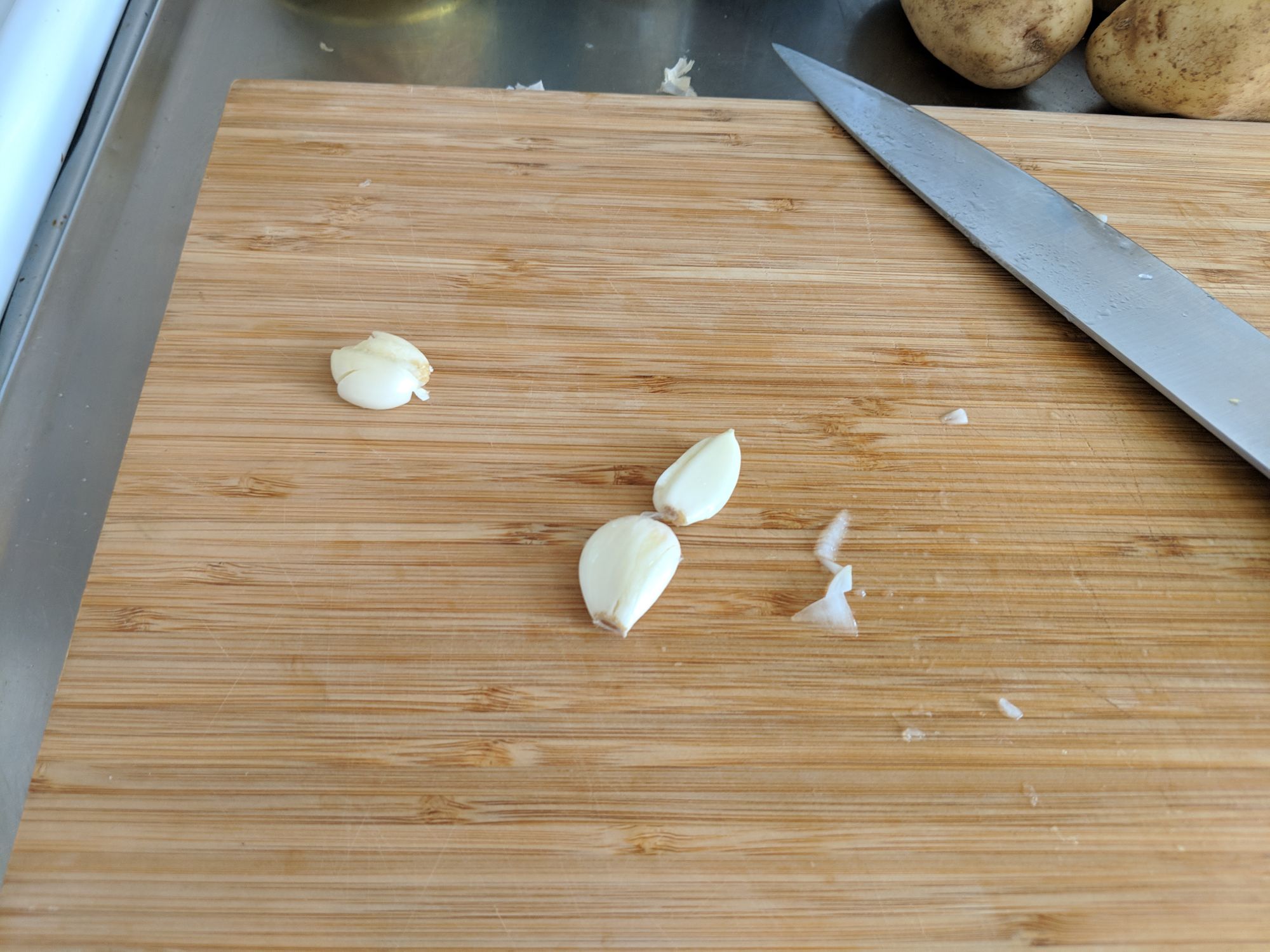 Heat some oil in a pot and add in the onion and garlic.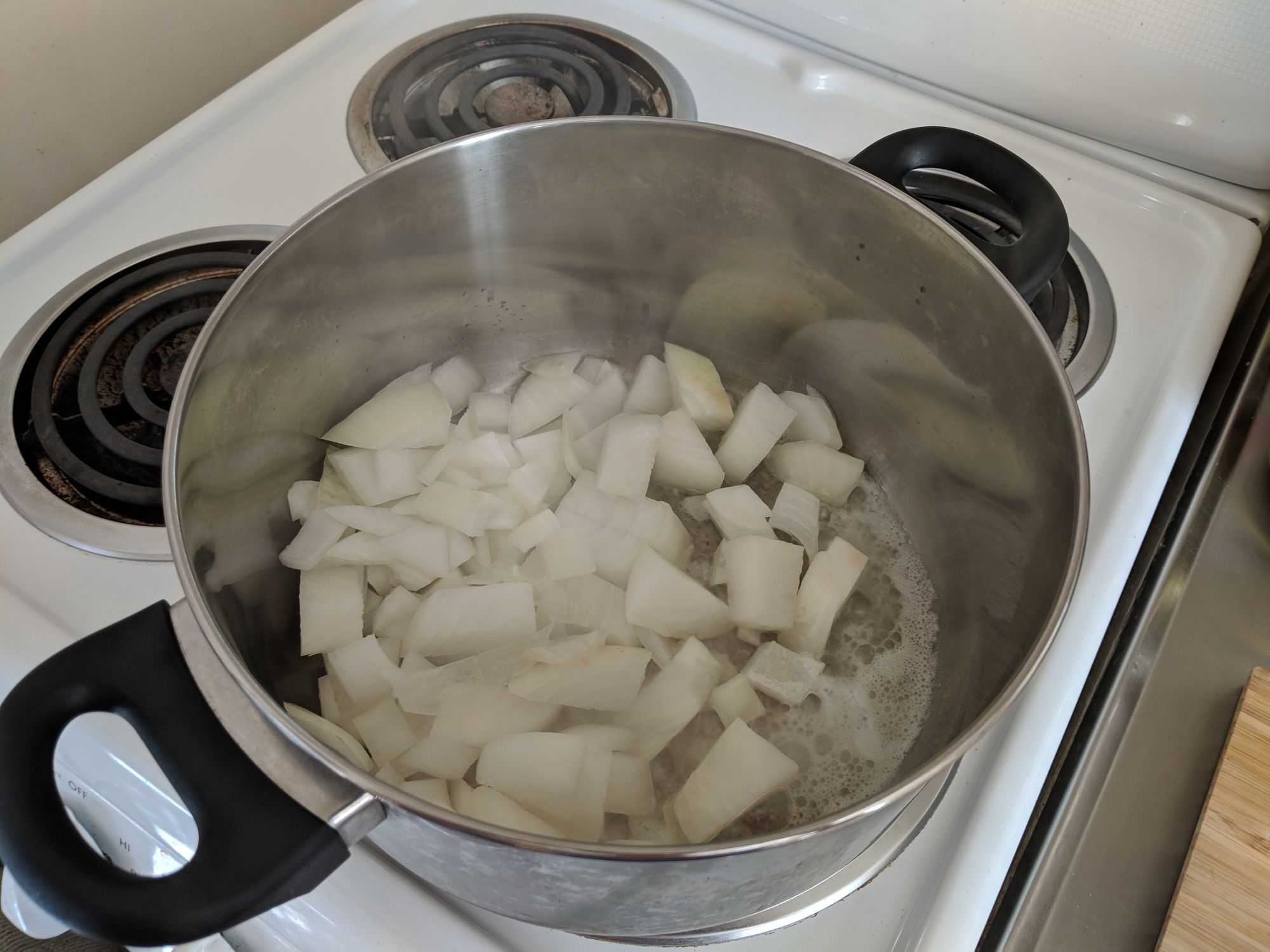 When the onion starts to soften up and become translucent, add in the potato and saute until a little brown.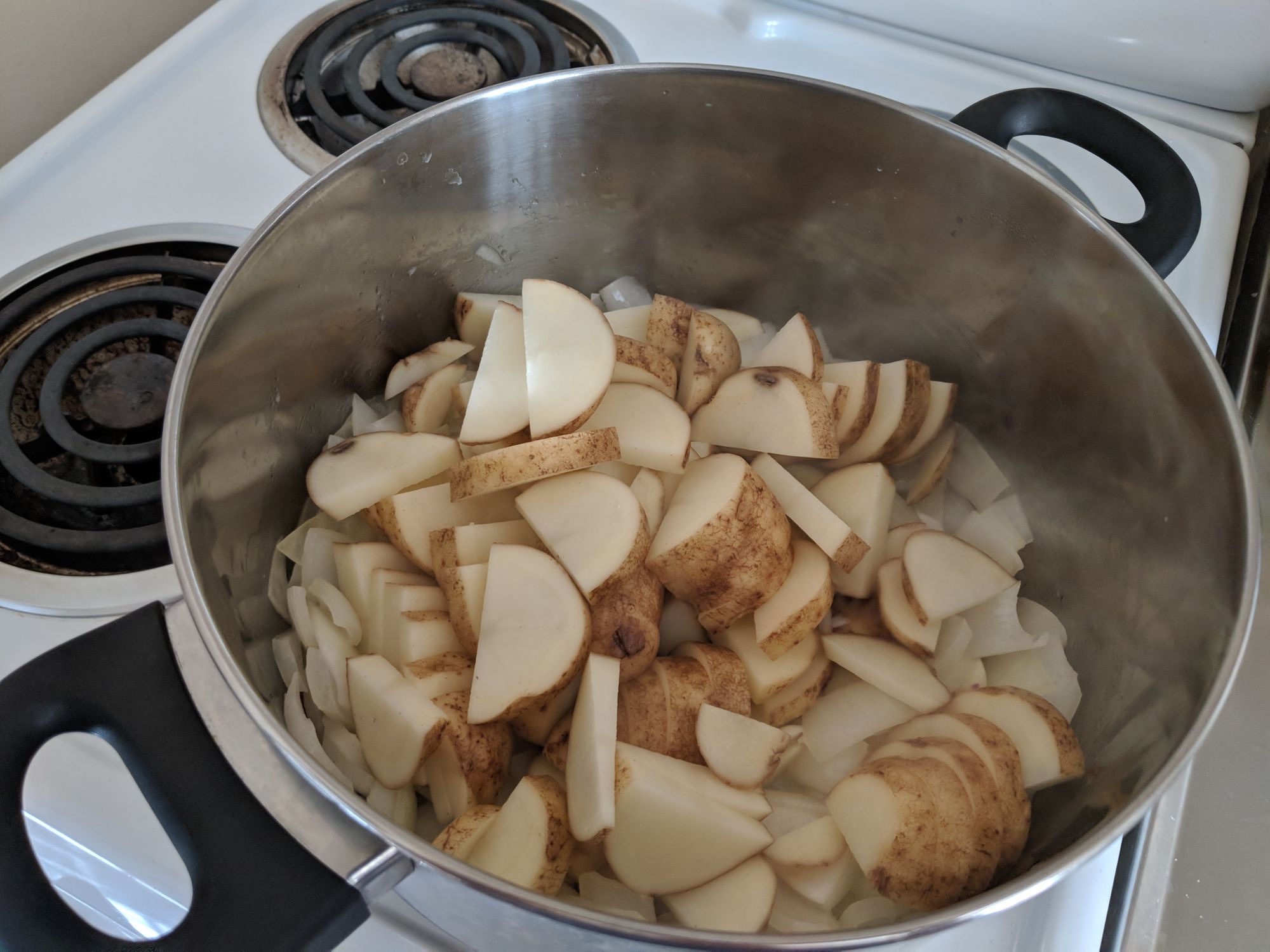 Add the broth and allow the potatoes to simmer and cook more for about 10 minutes.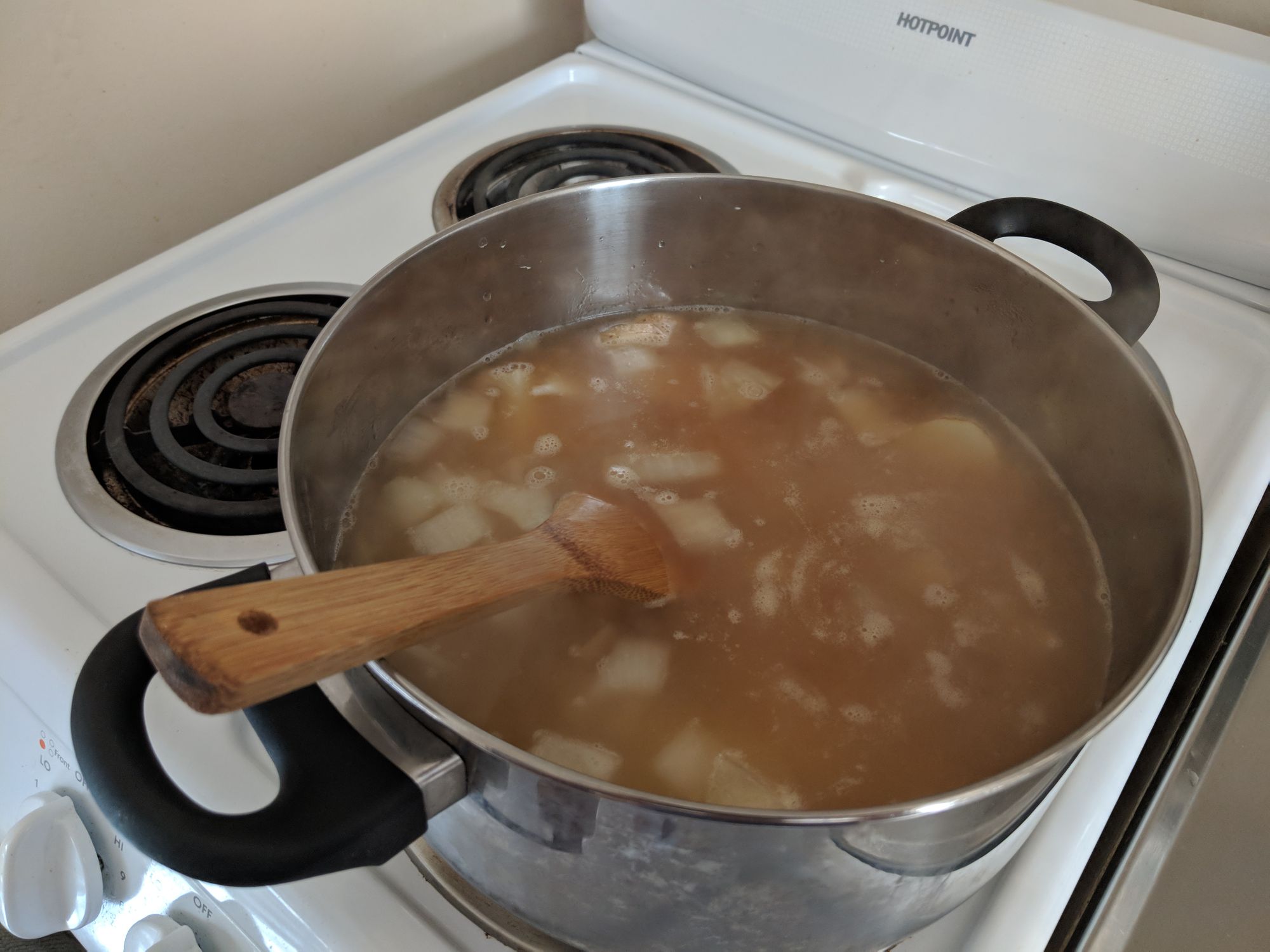 Add in the kale and mix it in to wilt the leaves.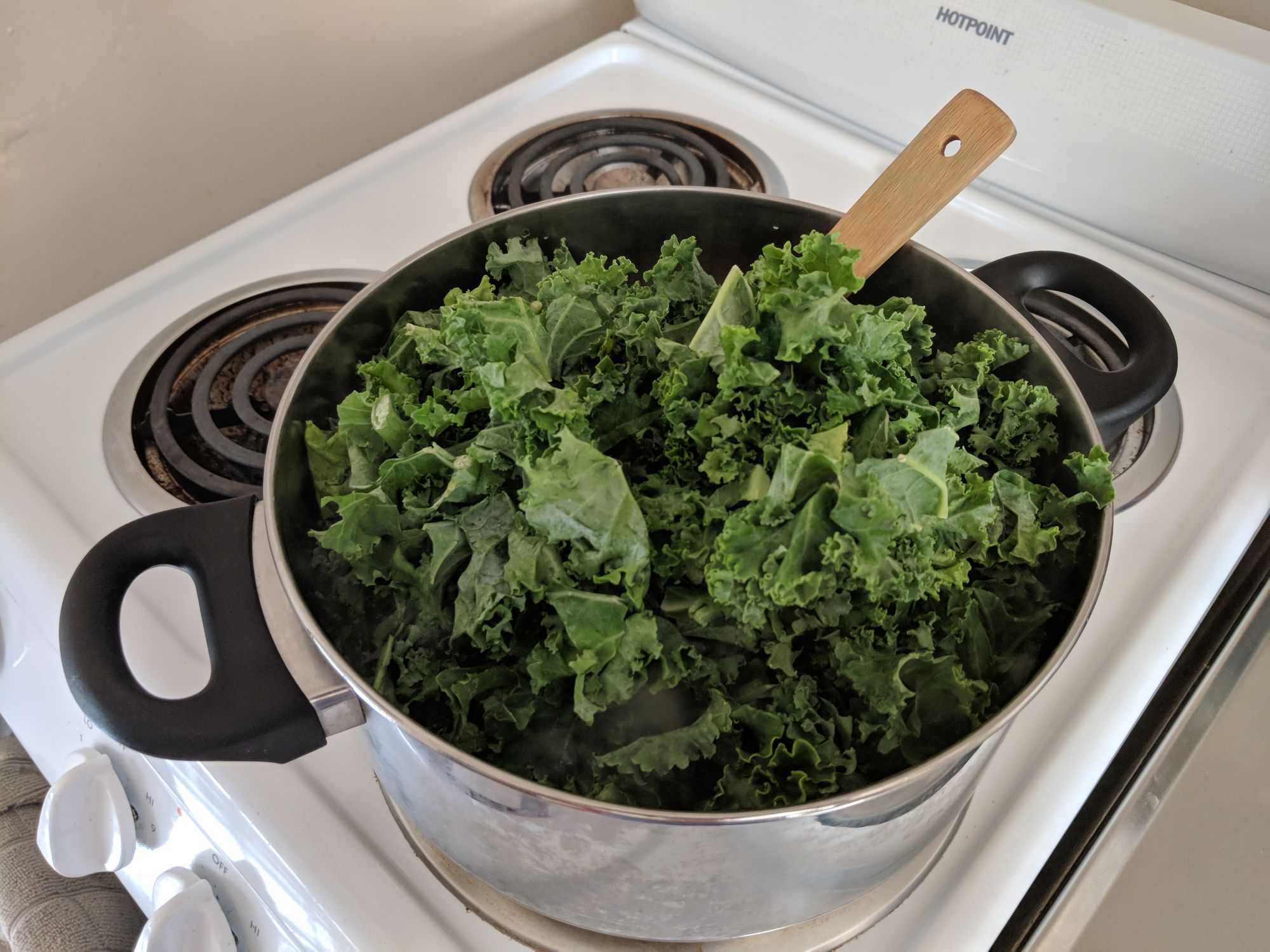 When everything seems pretty cooked through, start blending until smooth.
Be careful not to overfill the blender especially since we're handling hot liquid. I had to do this in two batches.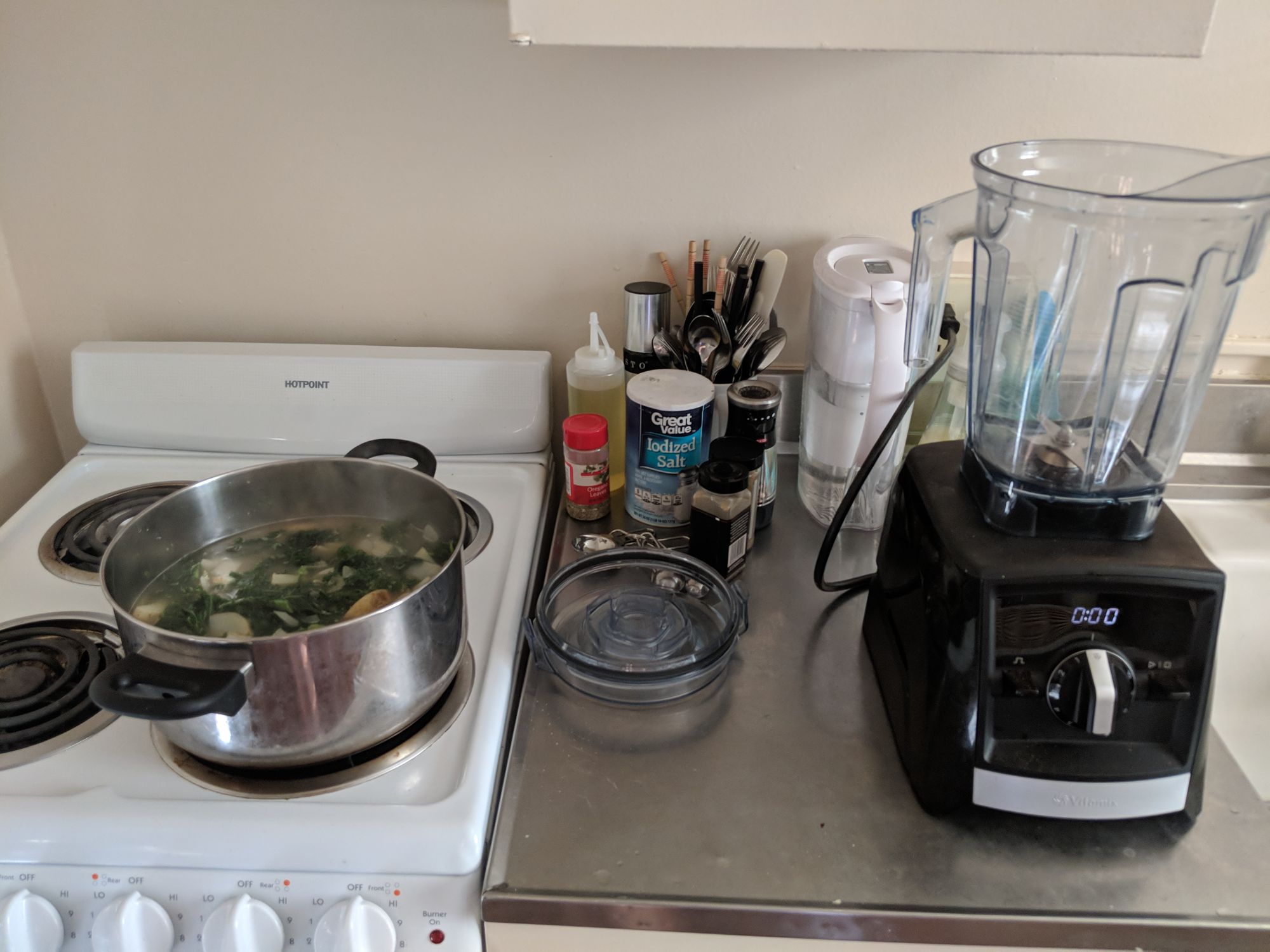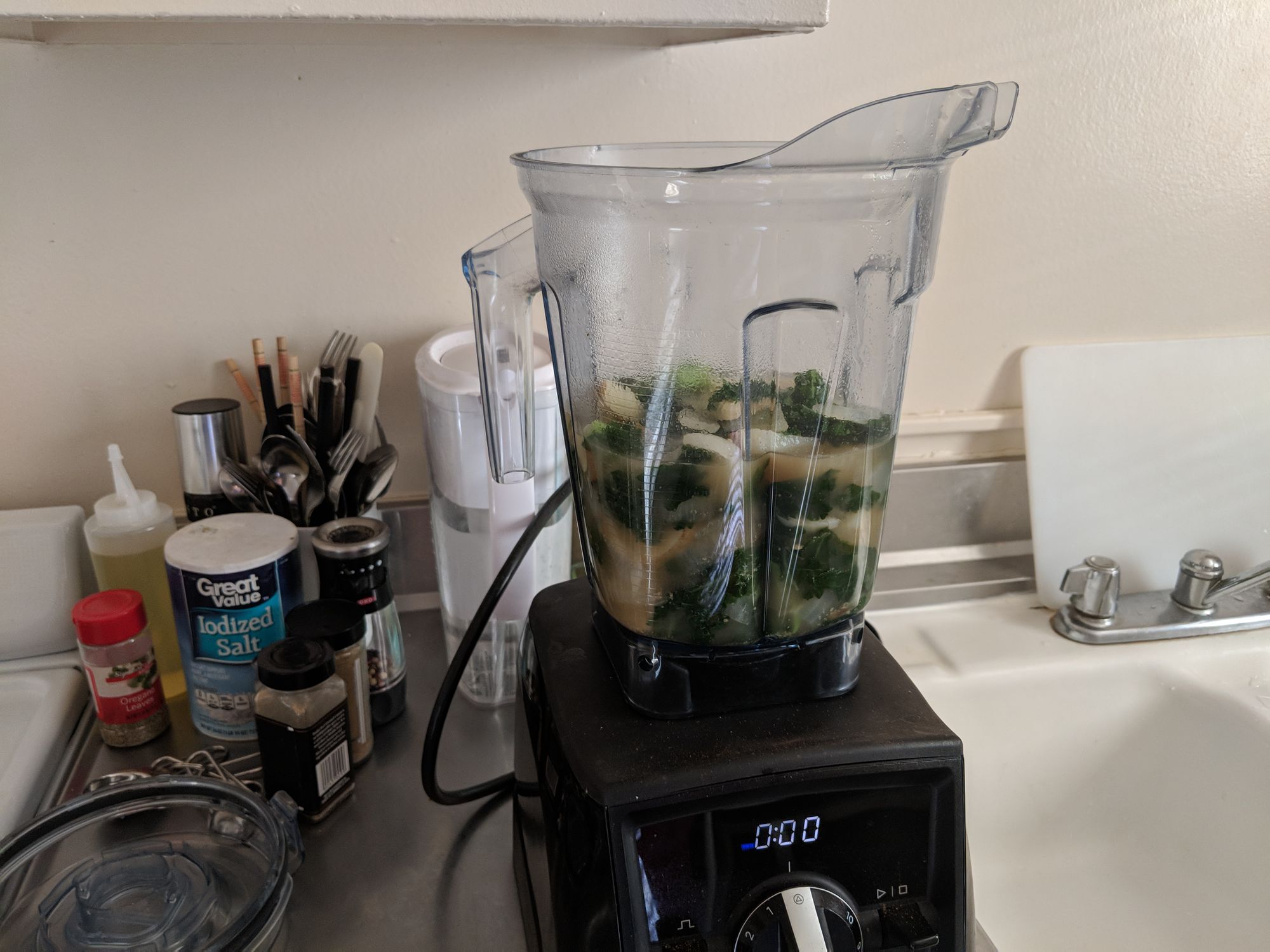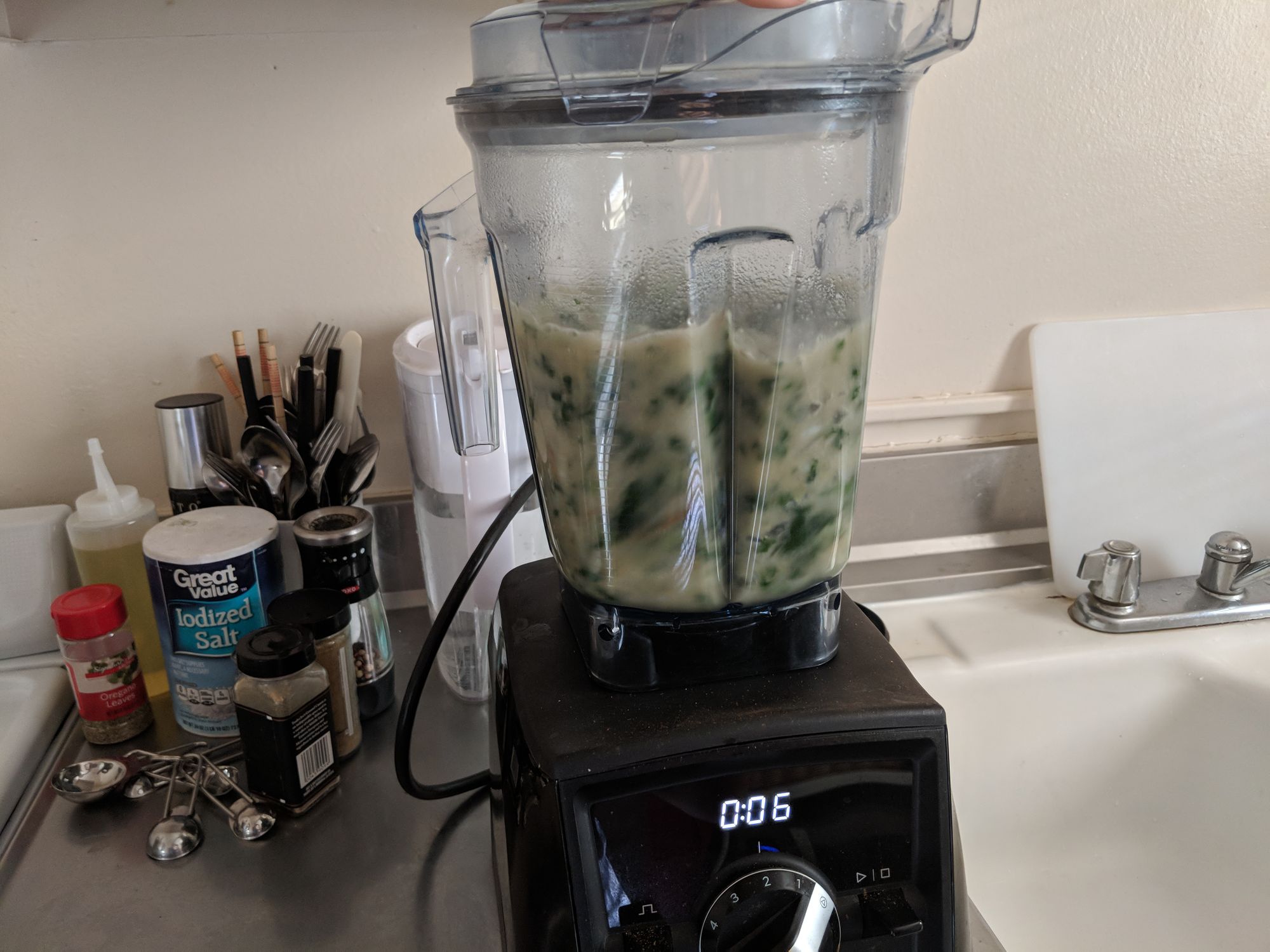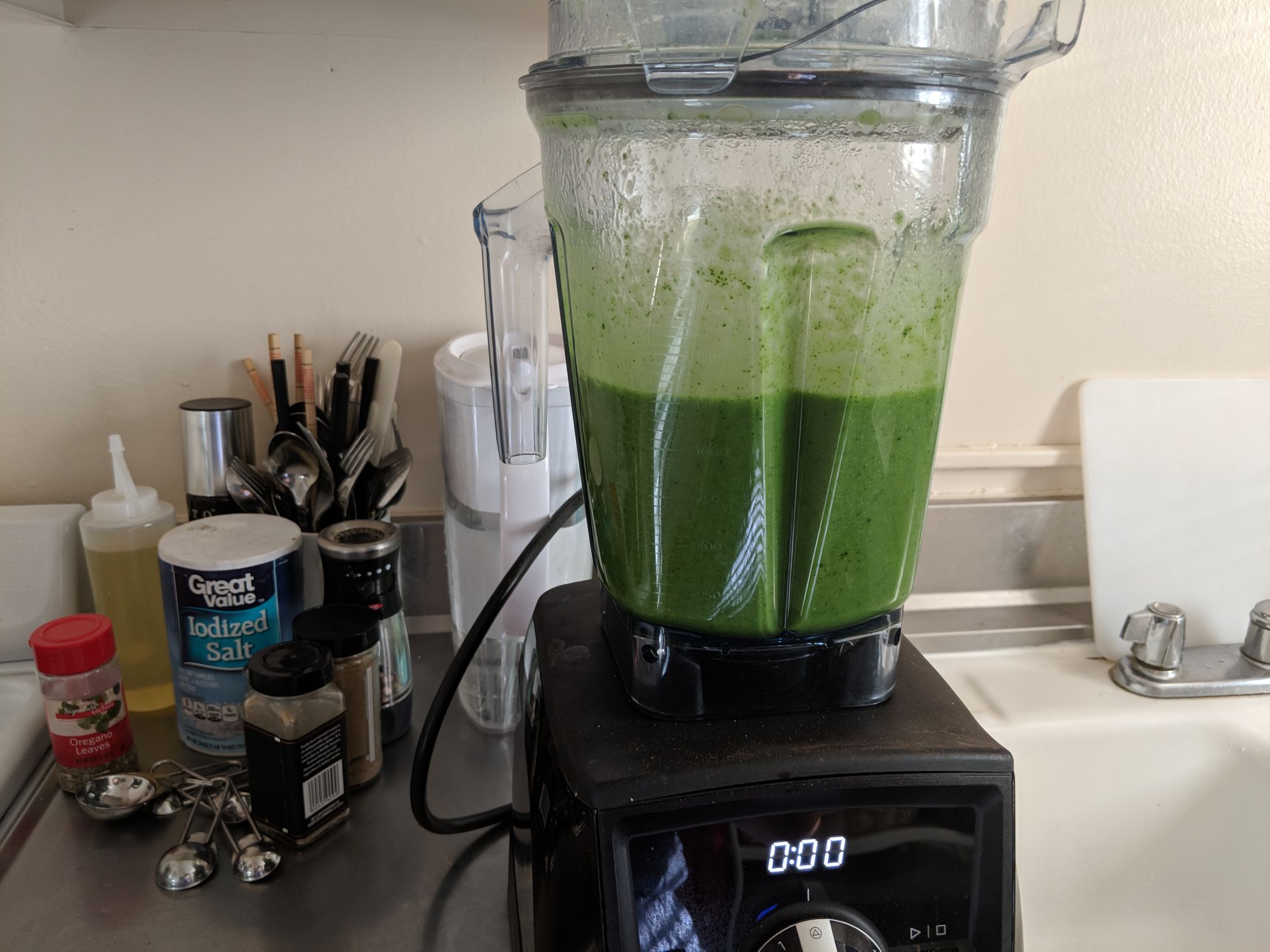 Transfer the blended mixture back to the pot and gently heat.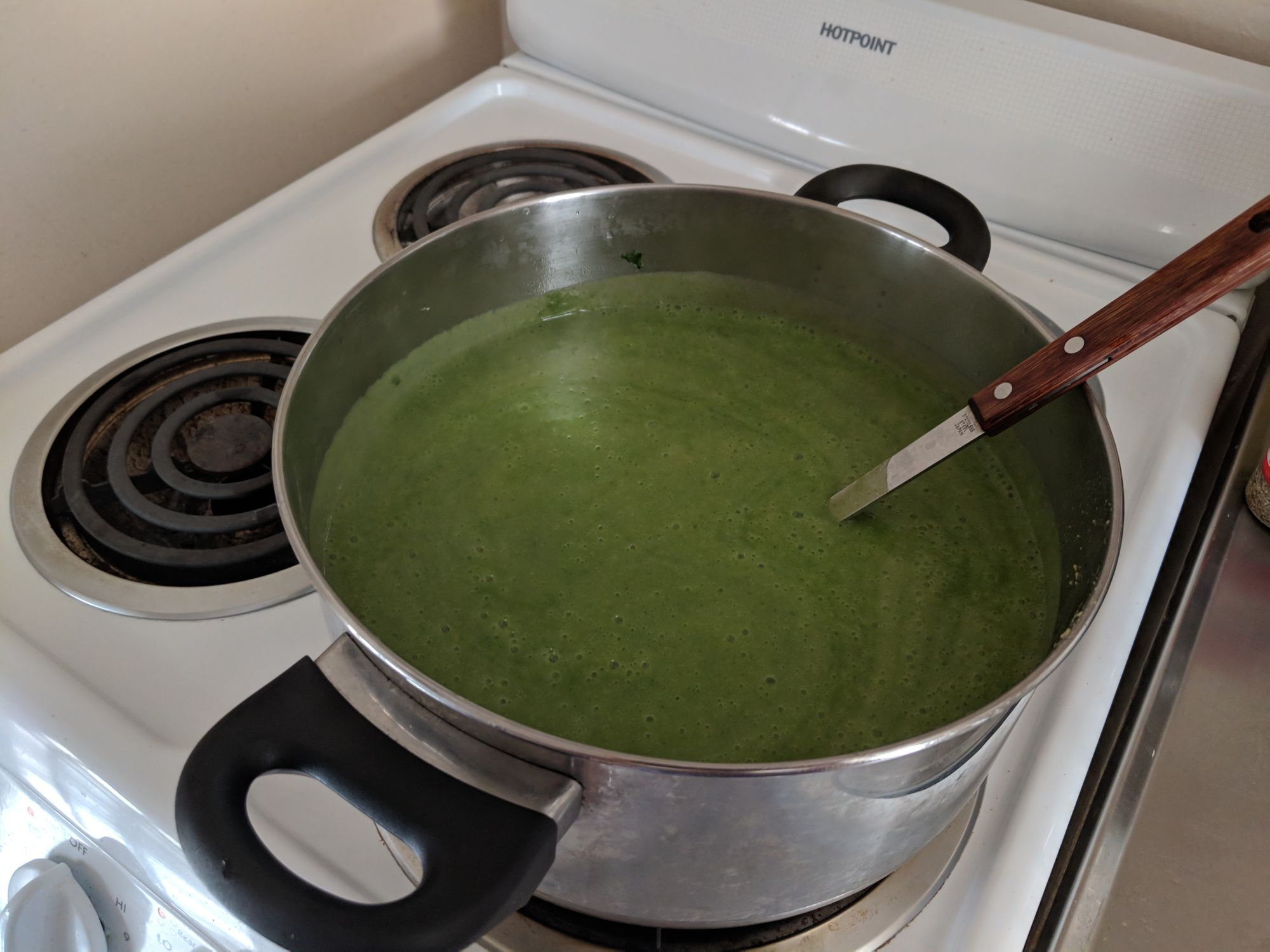 Add the oregano, cumin, coriander, salt, and pepper to finish.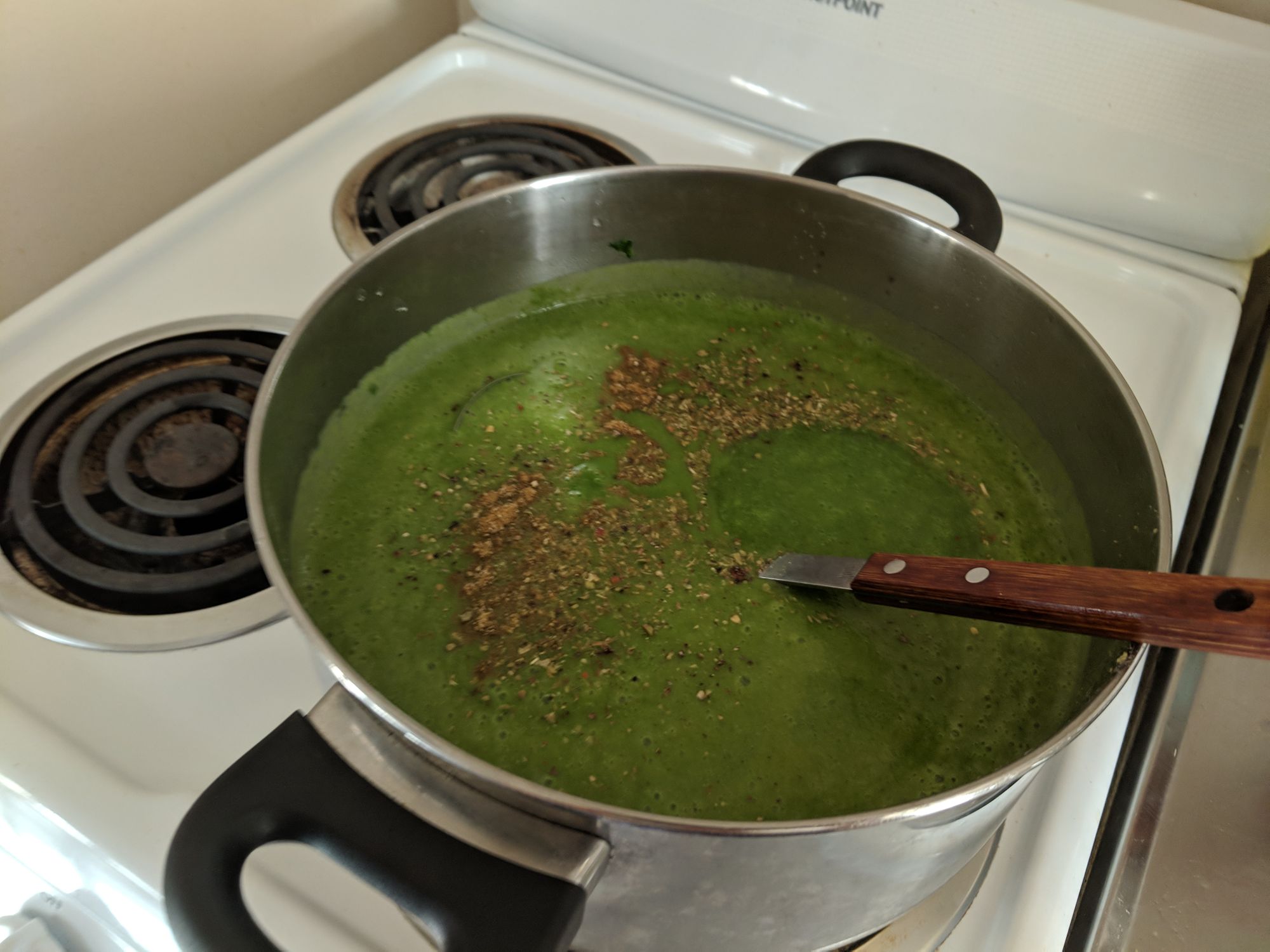 Results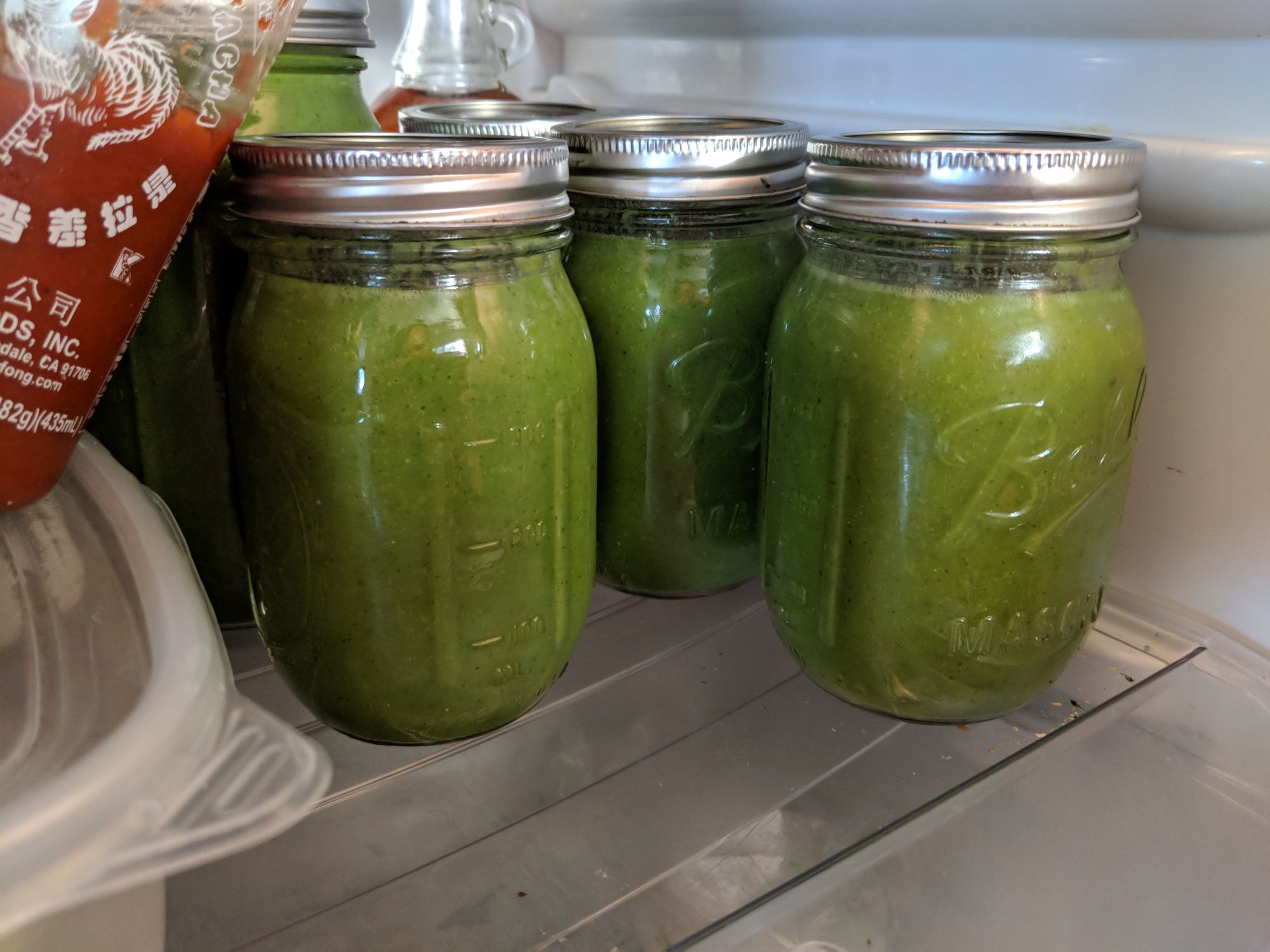 This easy recipe made just enough for a week's worth of lunches, and the SO even gave it a taste and said he'd like to have some next time I make it.
Great success for our first blender soup!
For next time, I might just cook the kale for a longer amount of time so that the end product doesn't have such a fluorescent green color, but otherwise, it was delicious.