Pork Song Buns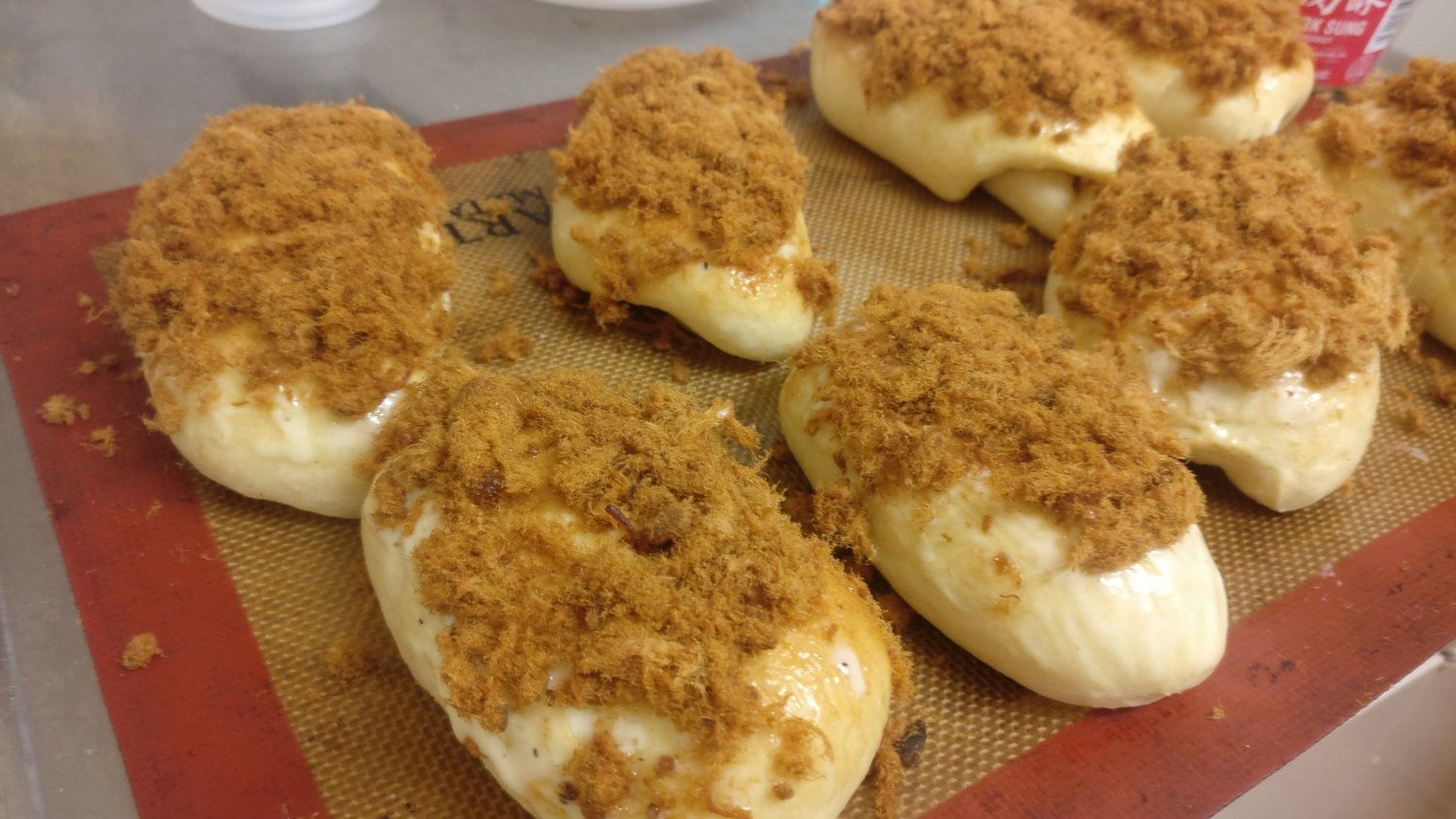 Pork song buns aka pork floss buns are the SO's and my friend, Super Saver's, favorite bun from HK bakeries, so I gave a shot at making it at home.
---
Ingredients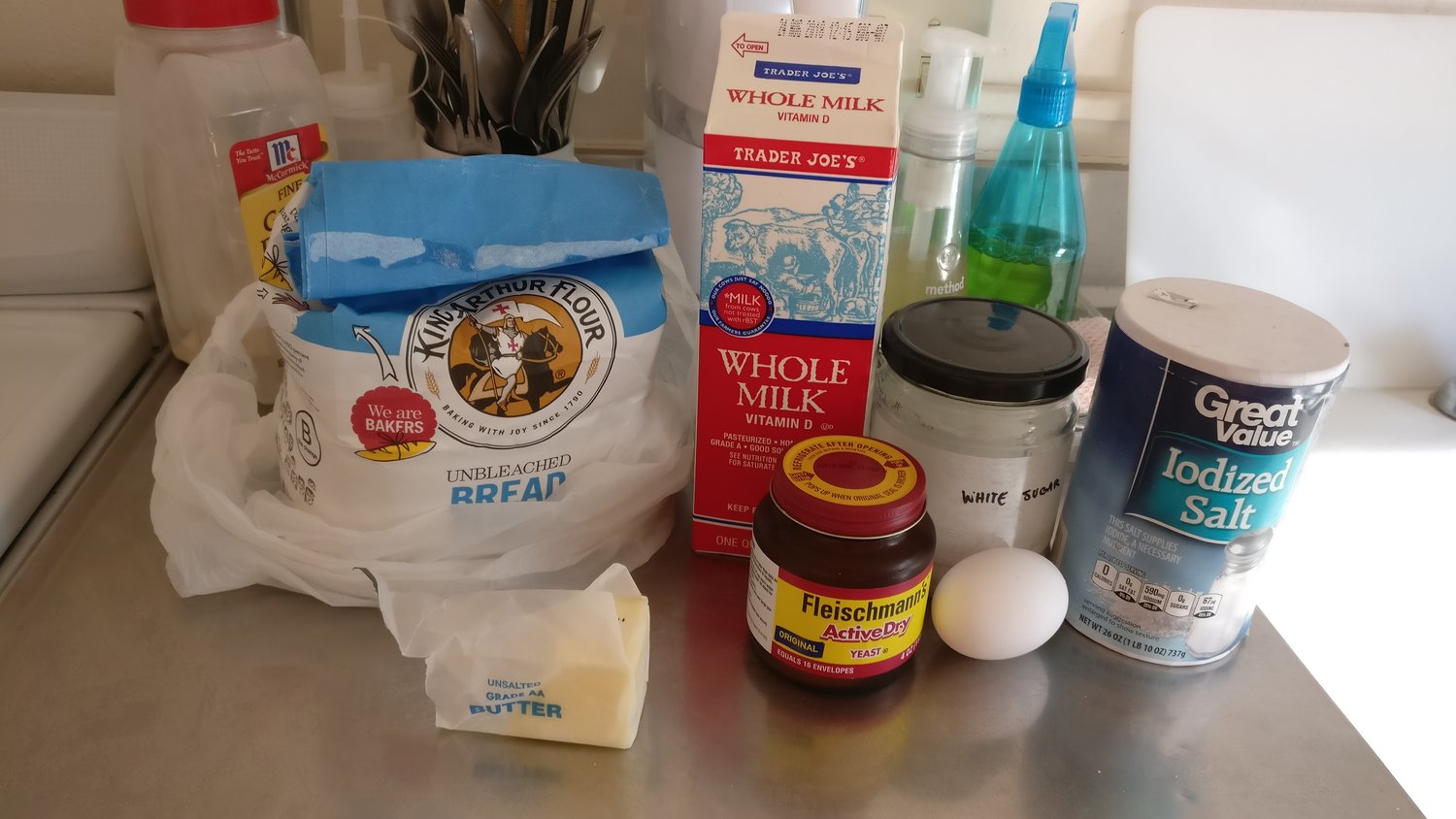 Tangzhong: 25g bread flour, 1/4 cup water, 1/4 cup whole milk
350g bread flour
55g sugar
2 tsp yeast
1 tsp salt
1 egg
1/2 cup warm milk
30g butter
Pork song
Mayonnaise
Methodology
Prep the tangzhong like for the dough in the HK hotdog buns.
Combine the flour, water, and milk and gently heat on the stove to thicken into a paste. This will help get a soft and moist bread.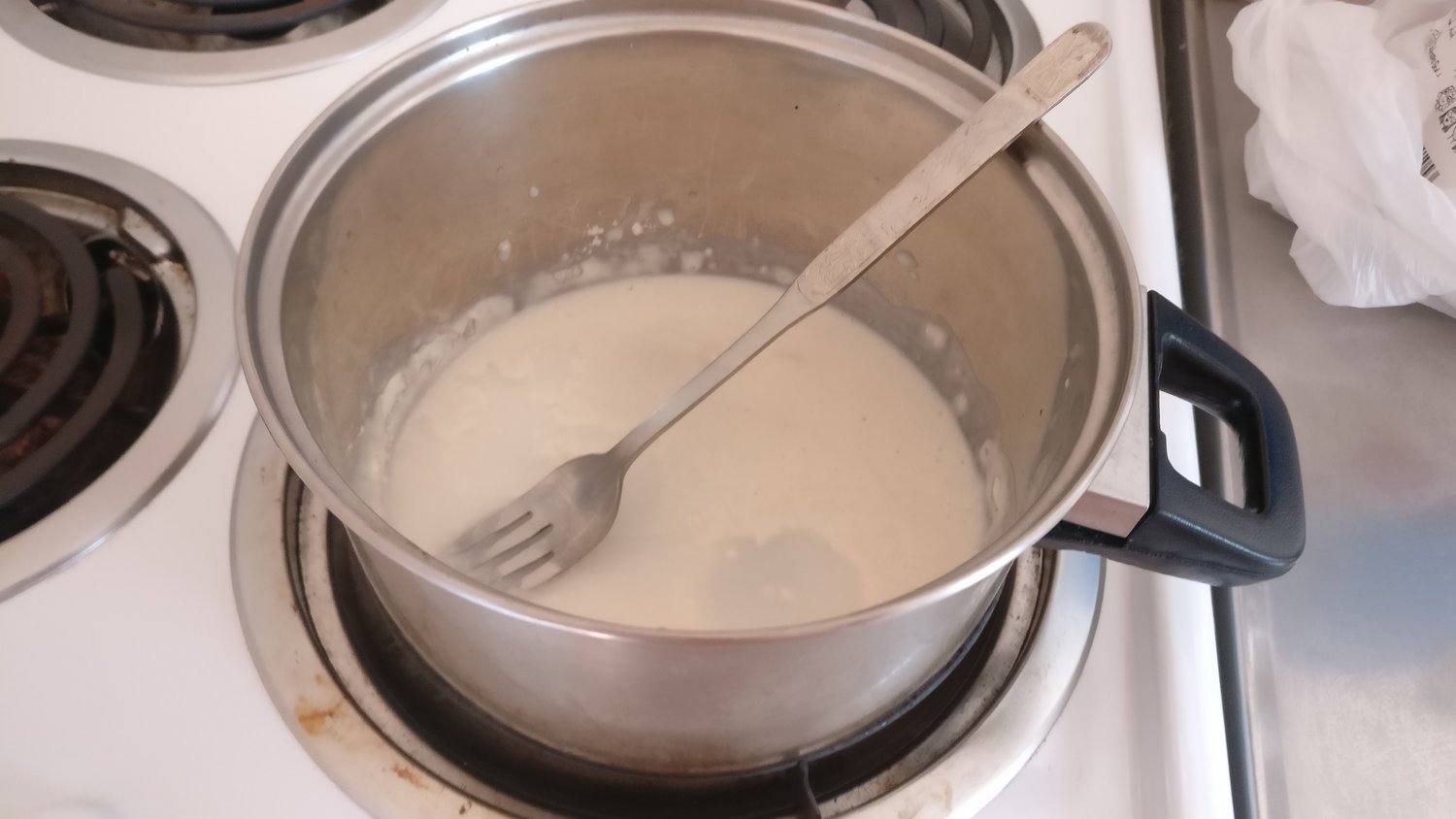 When it thickens, transfer to a separate bowl to cool slightly.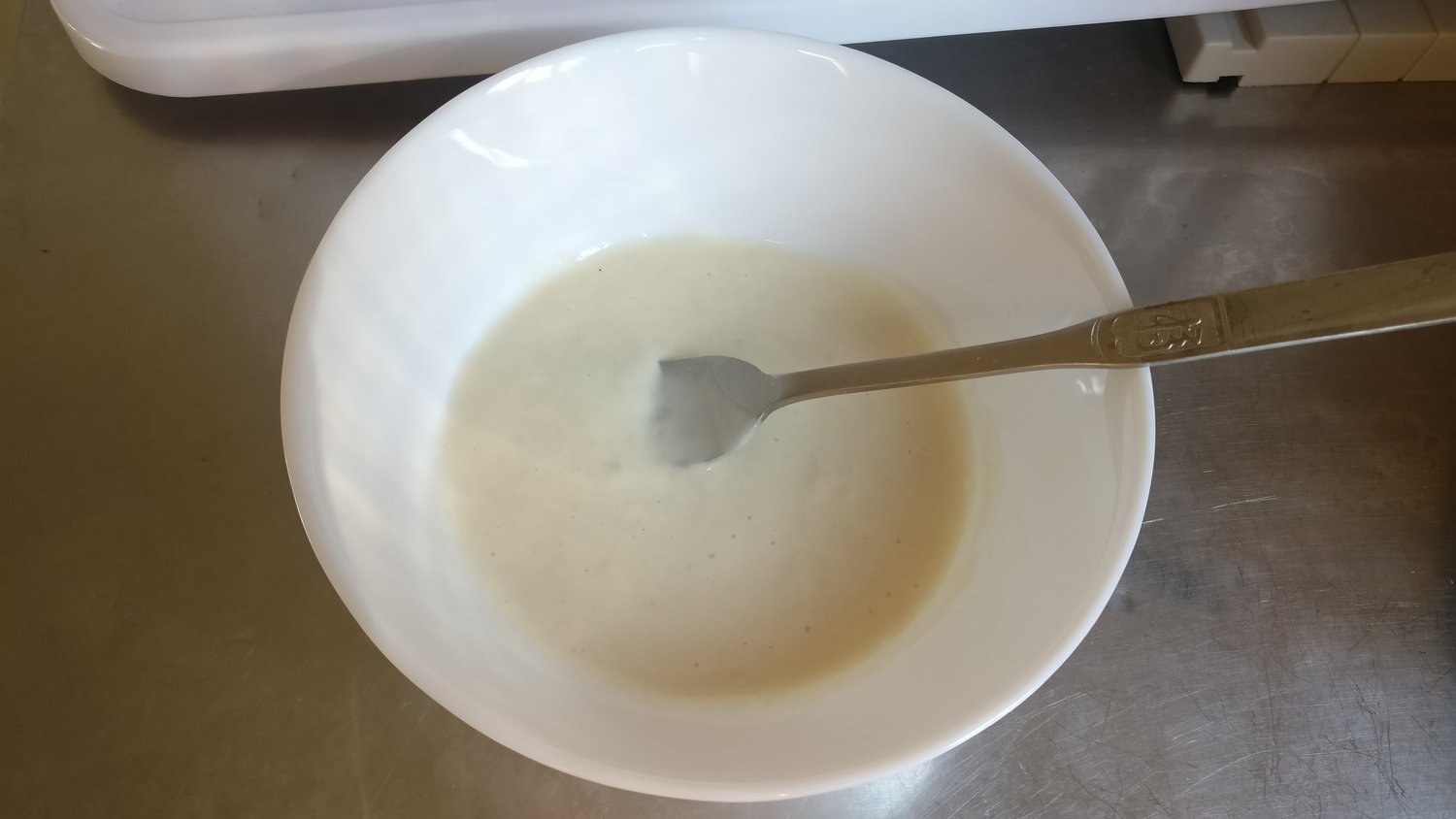 In a mixing bowl, add the bread flour, sugar and yeast. Mix it together before adding the salt.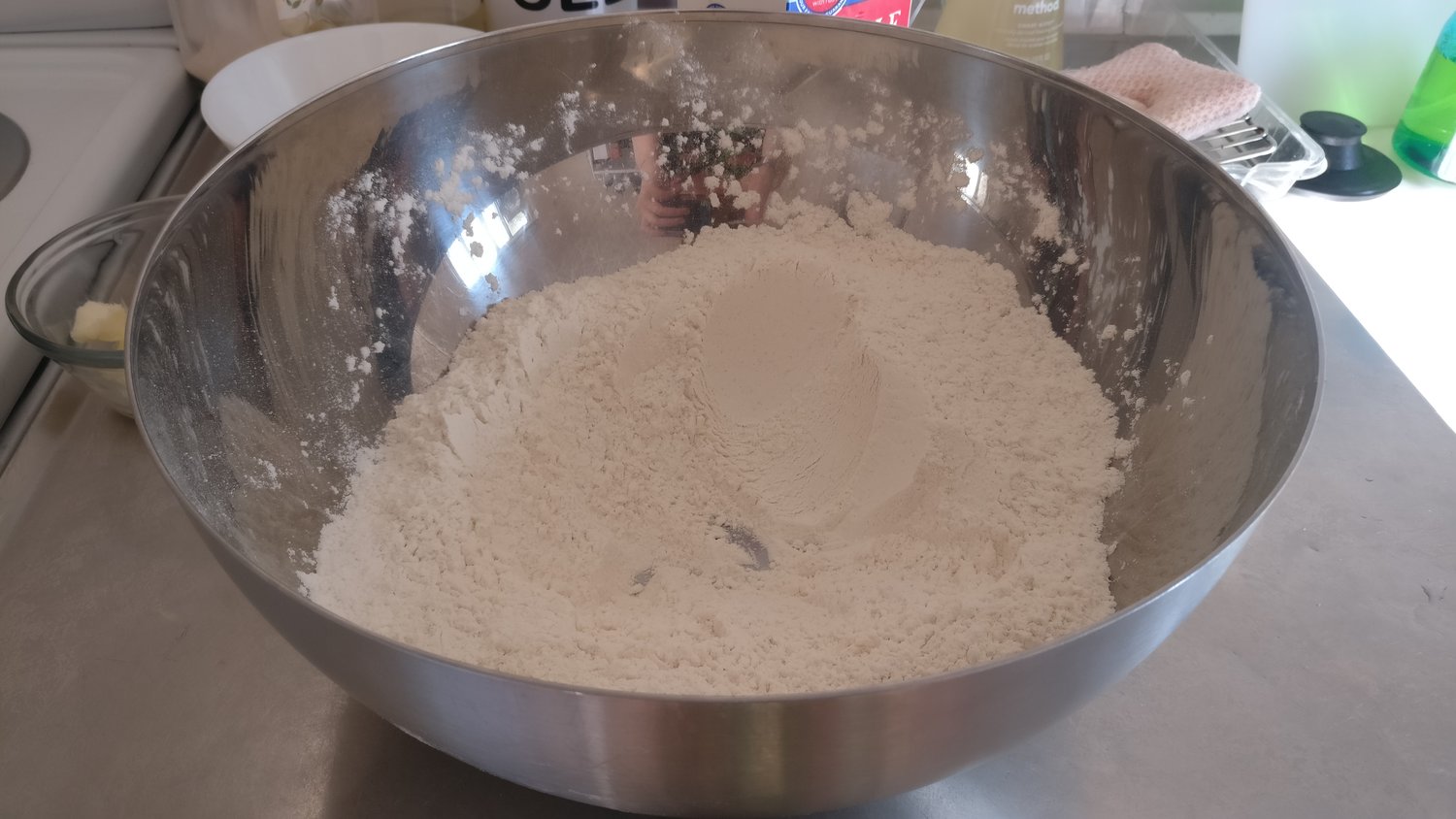 Add the egg, warm milk, and tangzhong. Start mixing everything together.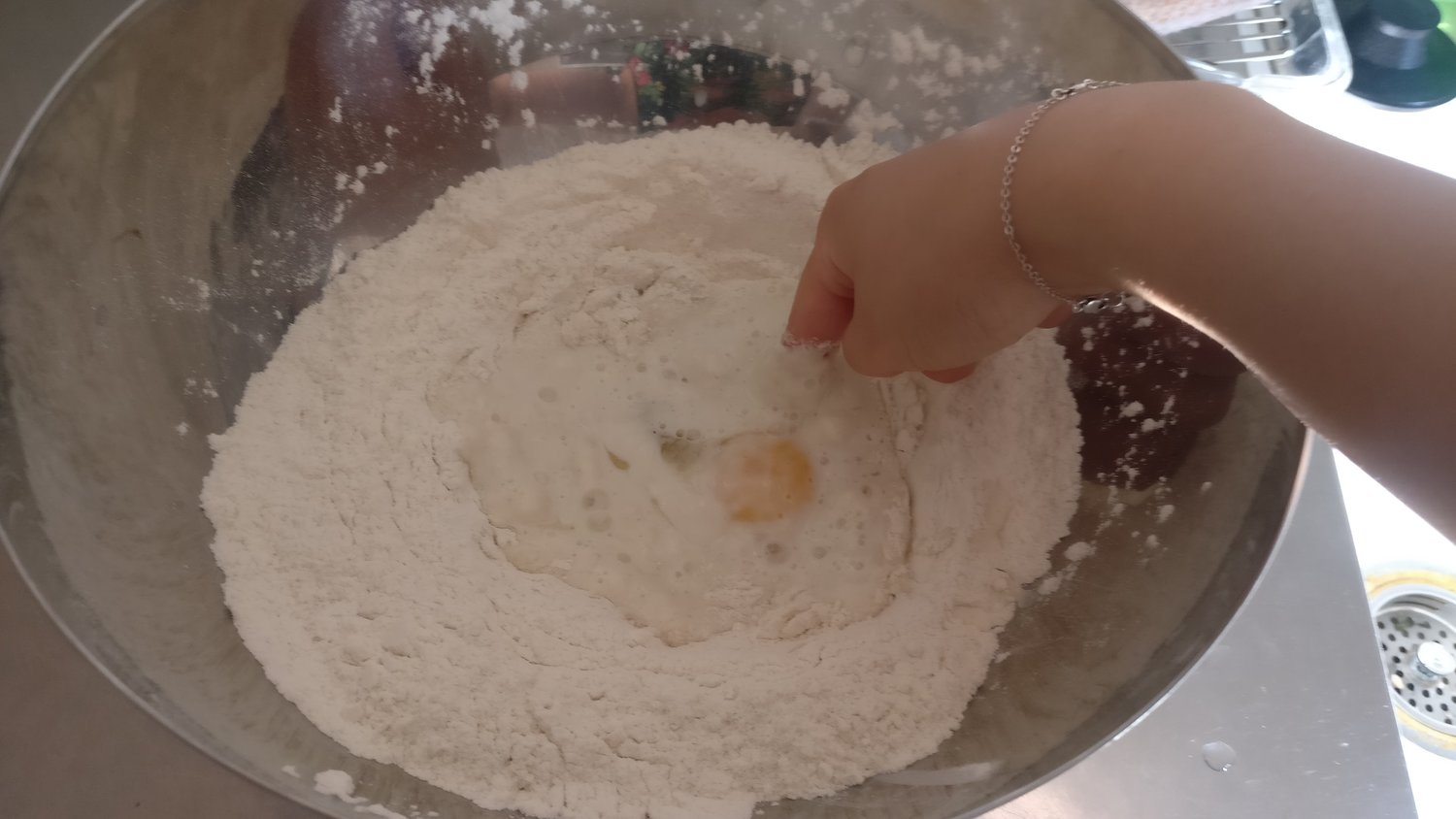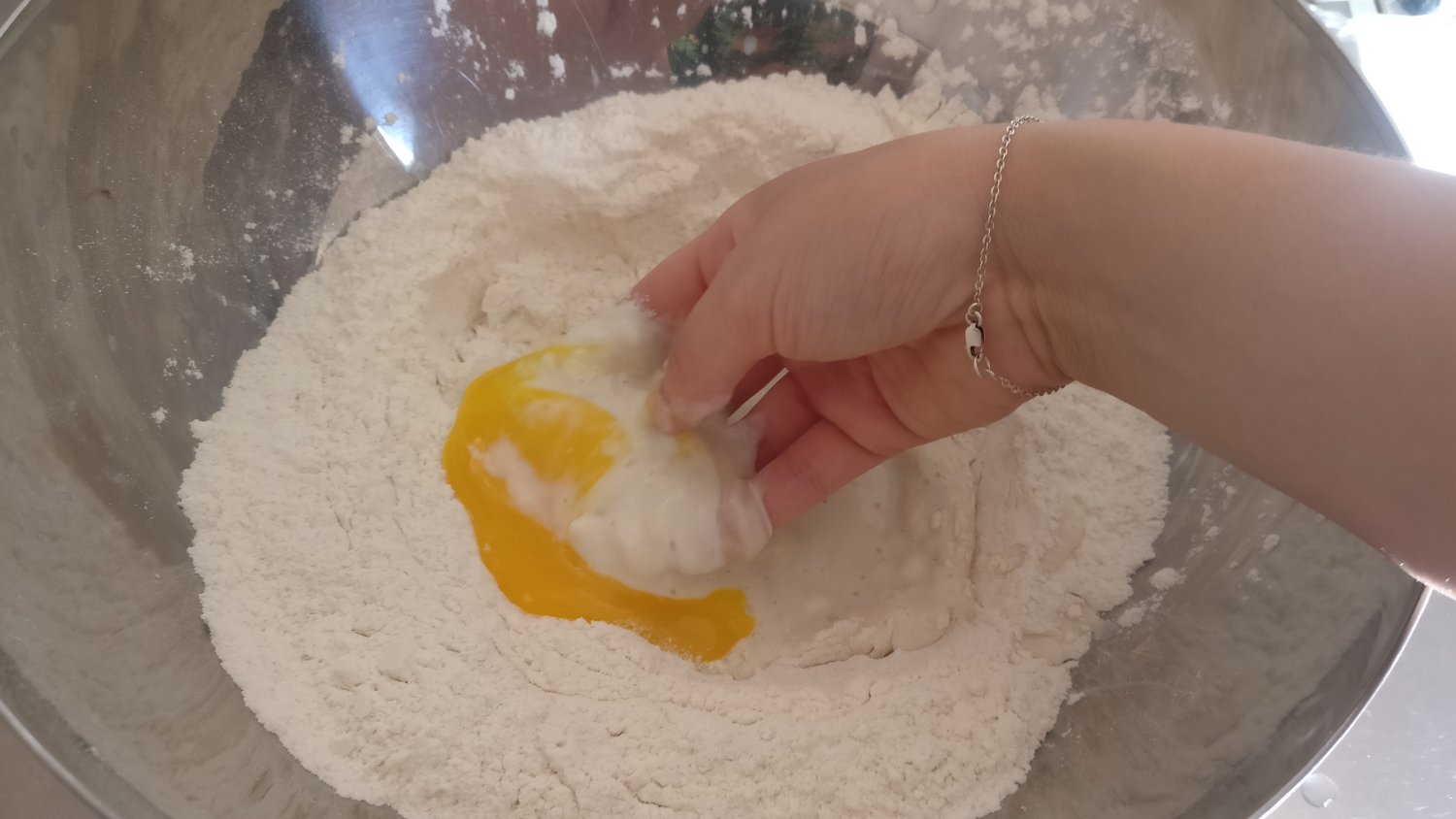 Knead until the mixture starts to form a ball. Add in the butter and knead more.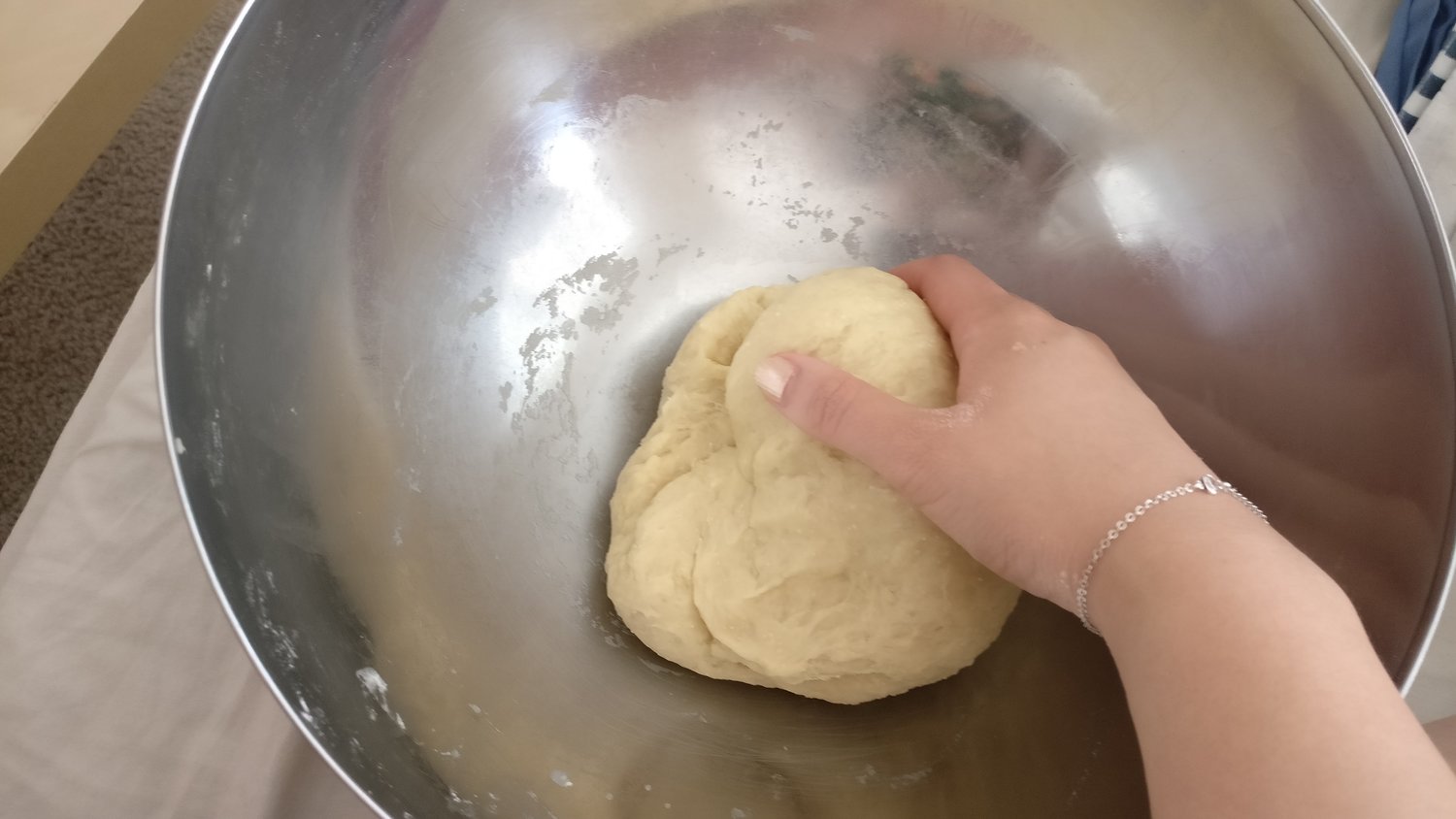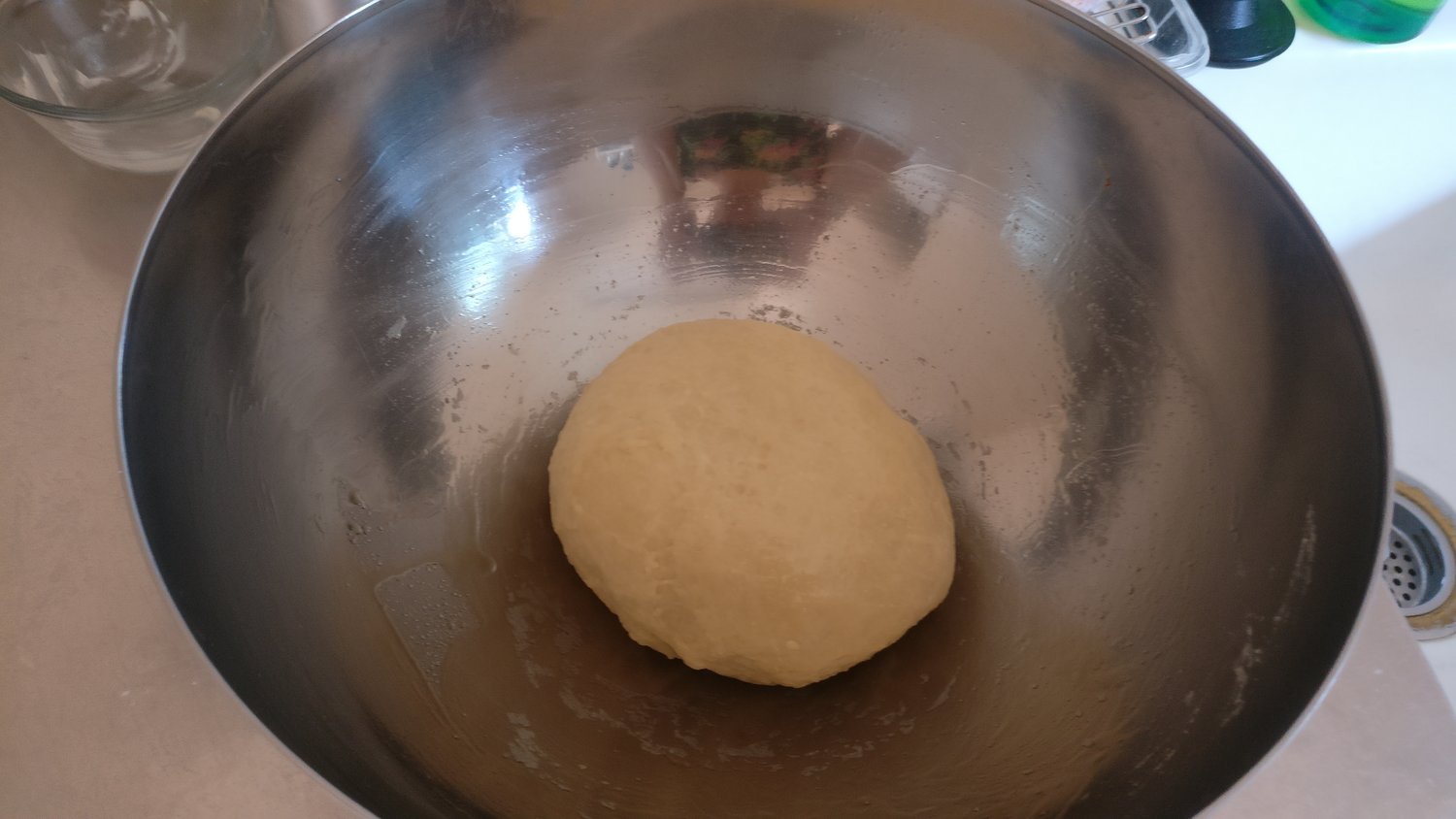 Add to a greased bowl and cover with a wet towel to allow to rise for 1-2 hours.
Once the dough is doubled in size, punch out the air and divide it into 8 pieces.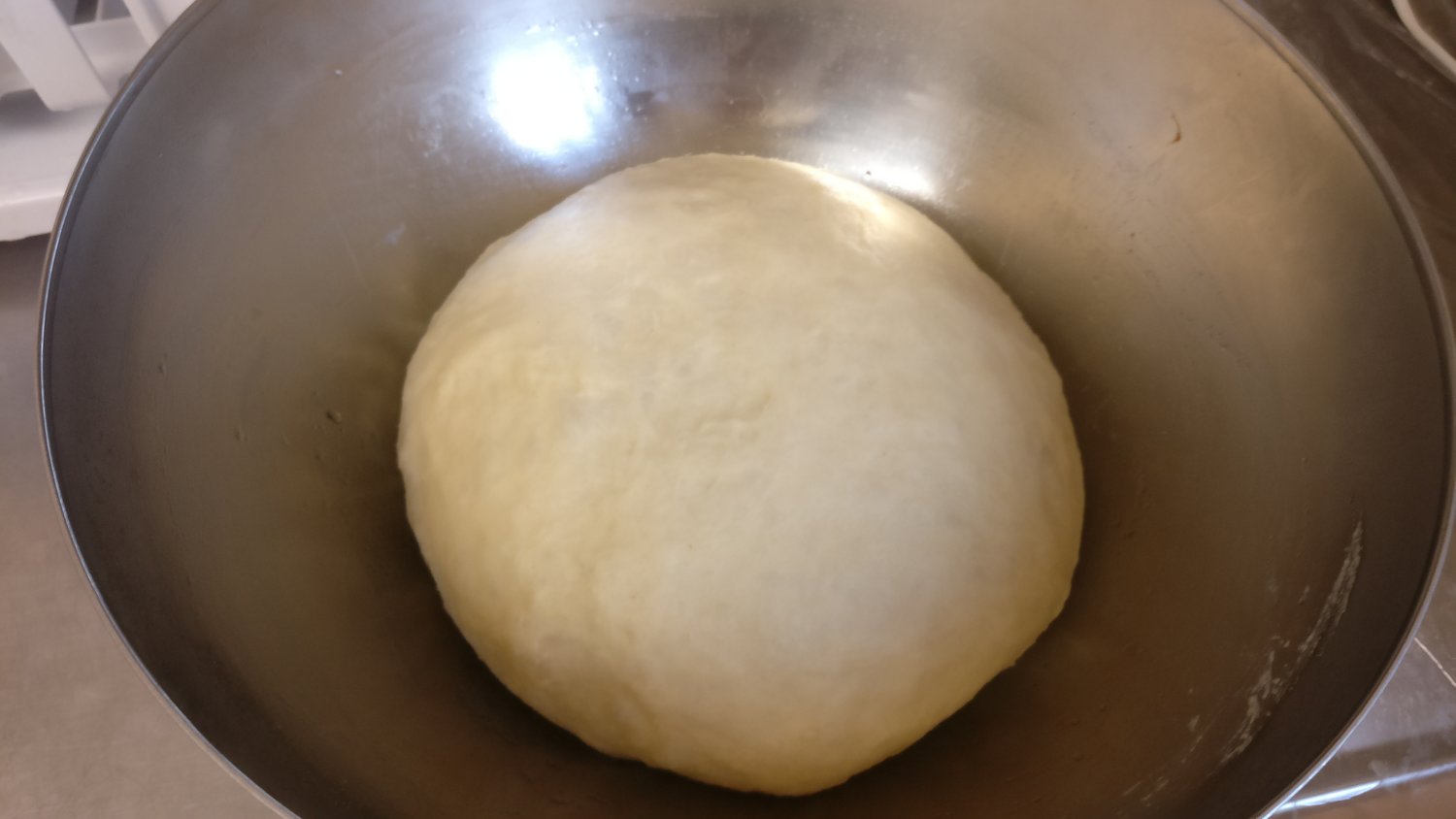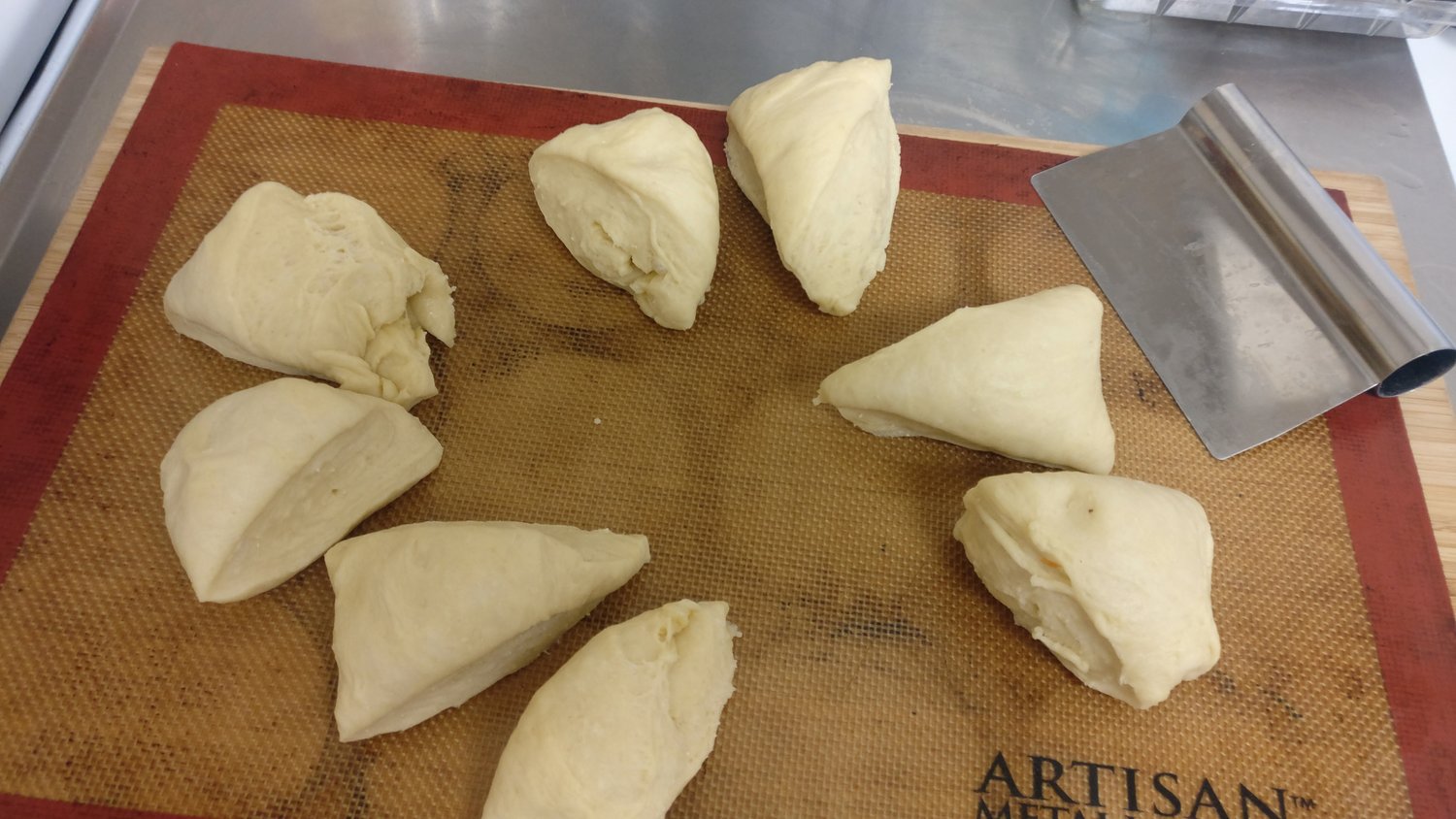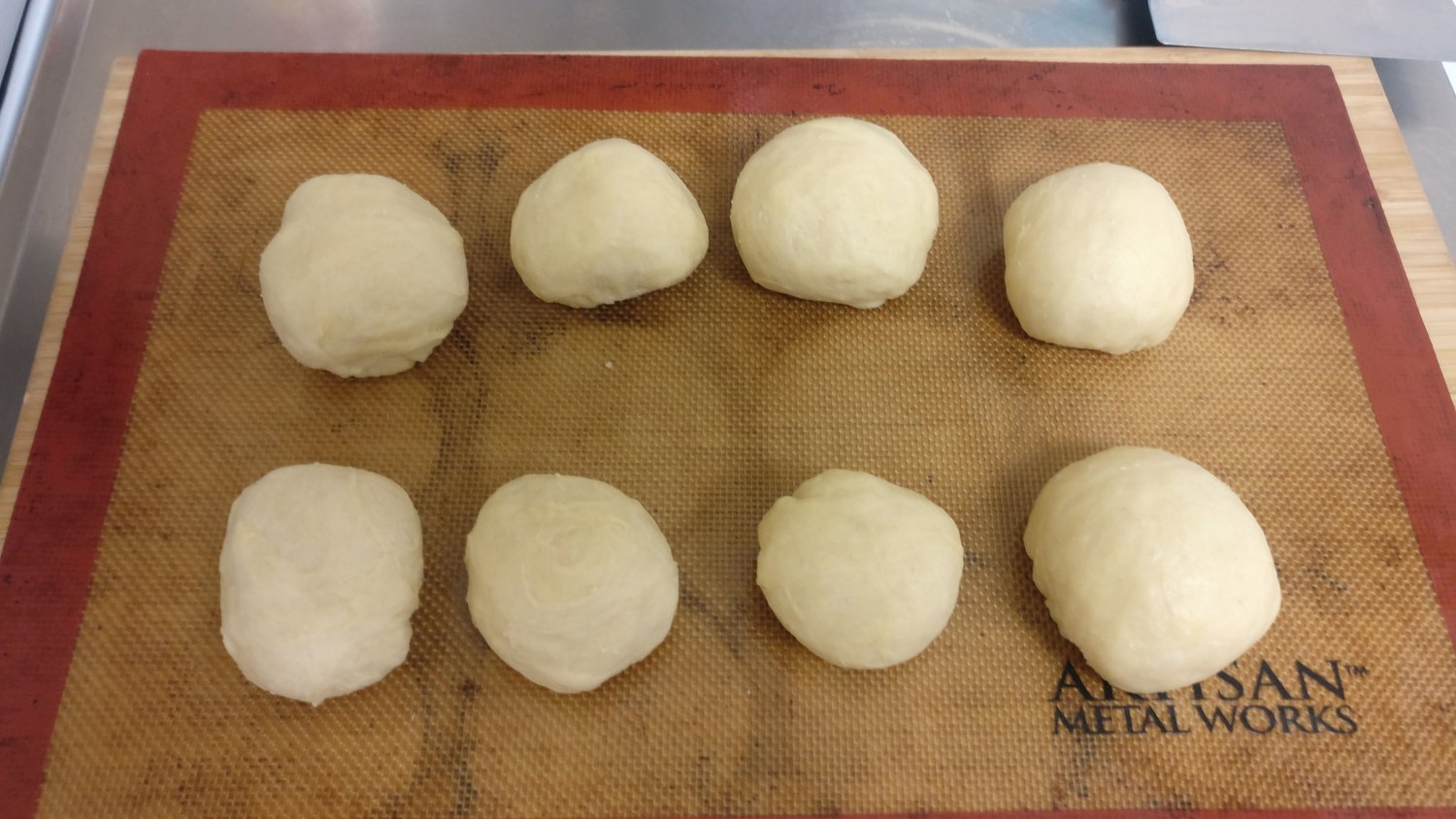 Again, cover and allow to rest for 15 minutes.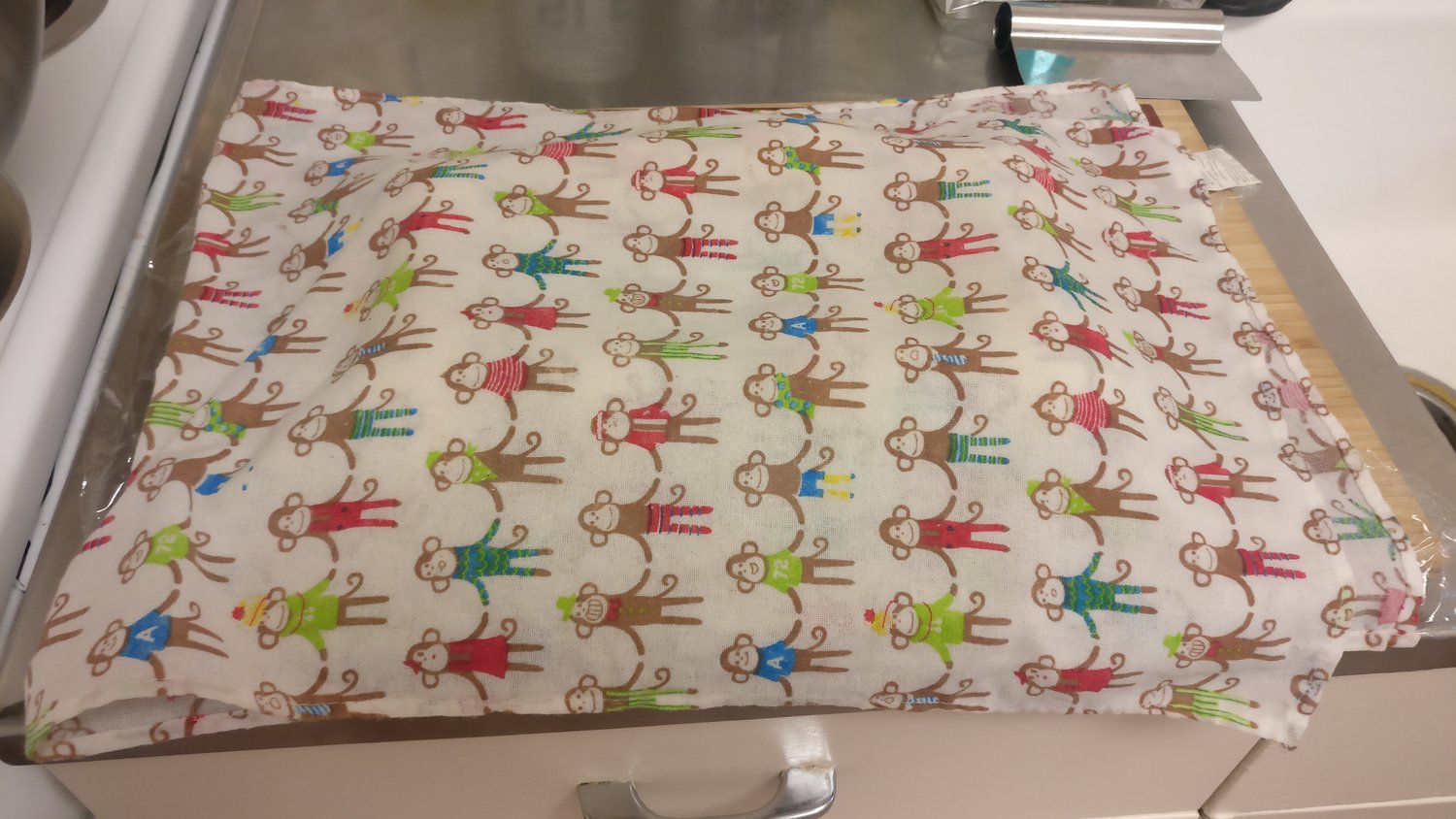 Start rolling out the dough.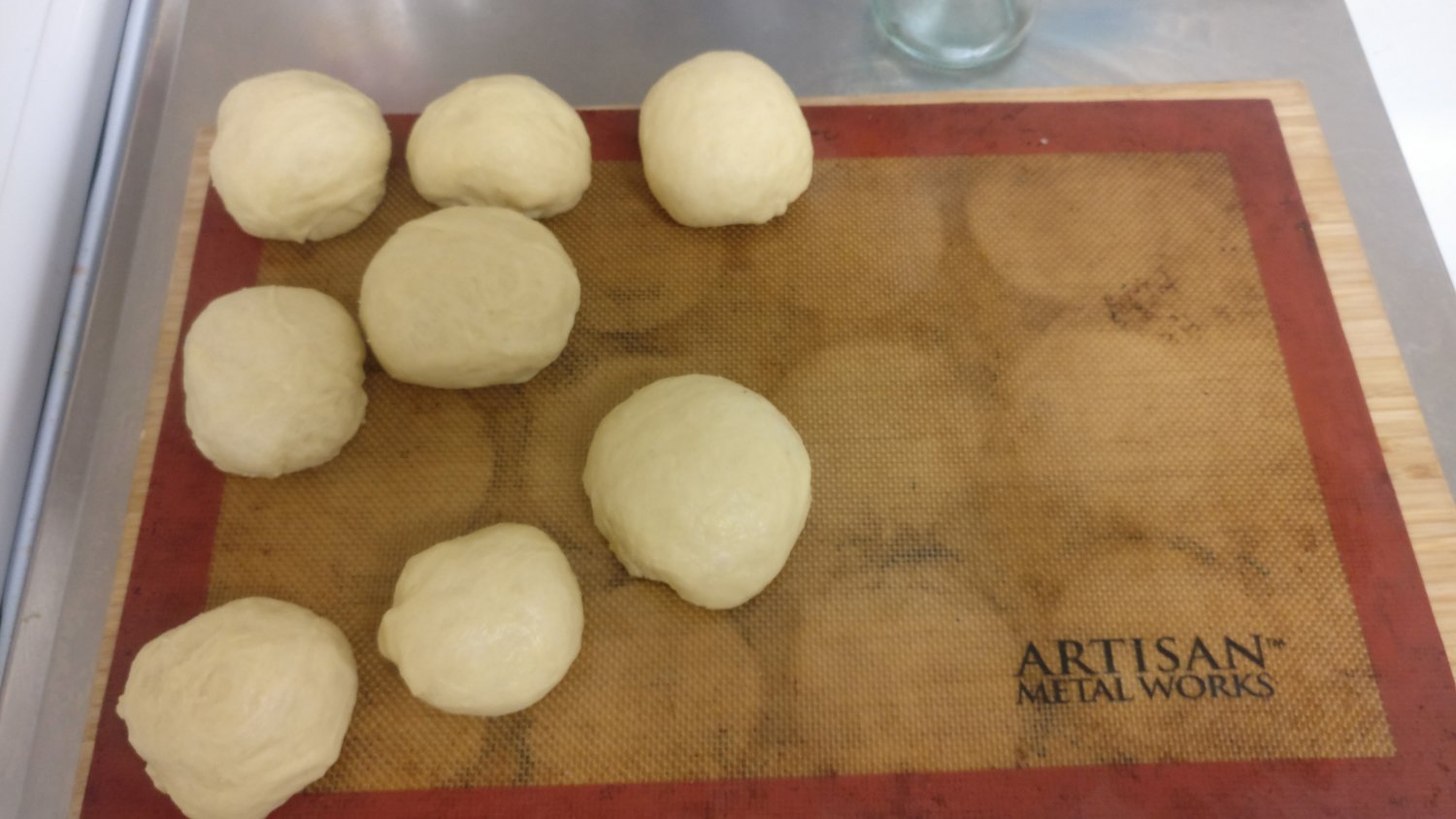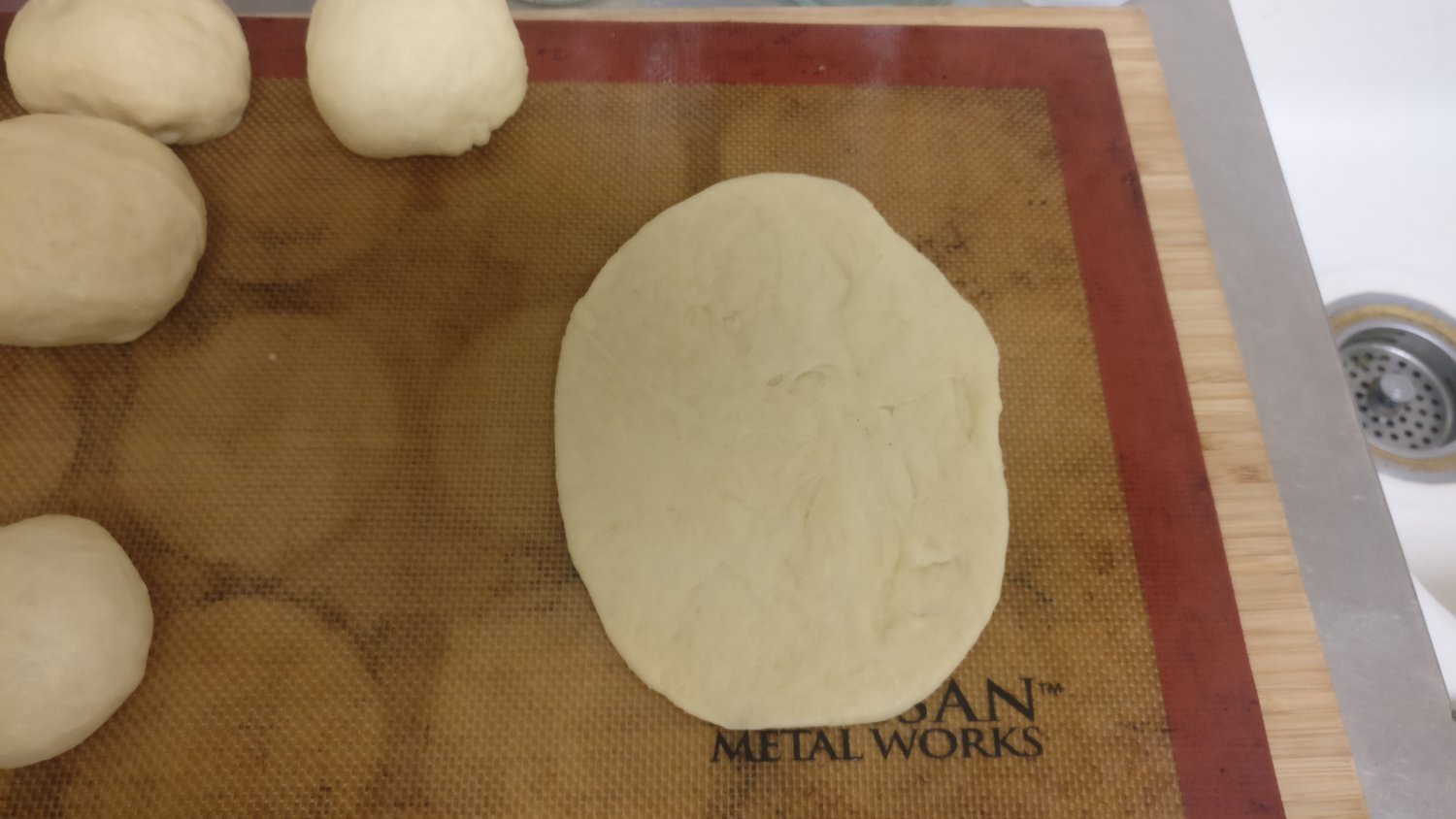 Paint on a generous amount of mayo. The pork song is a bit dry, so it needs the moisture.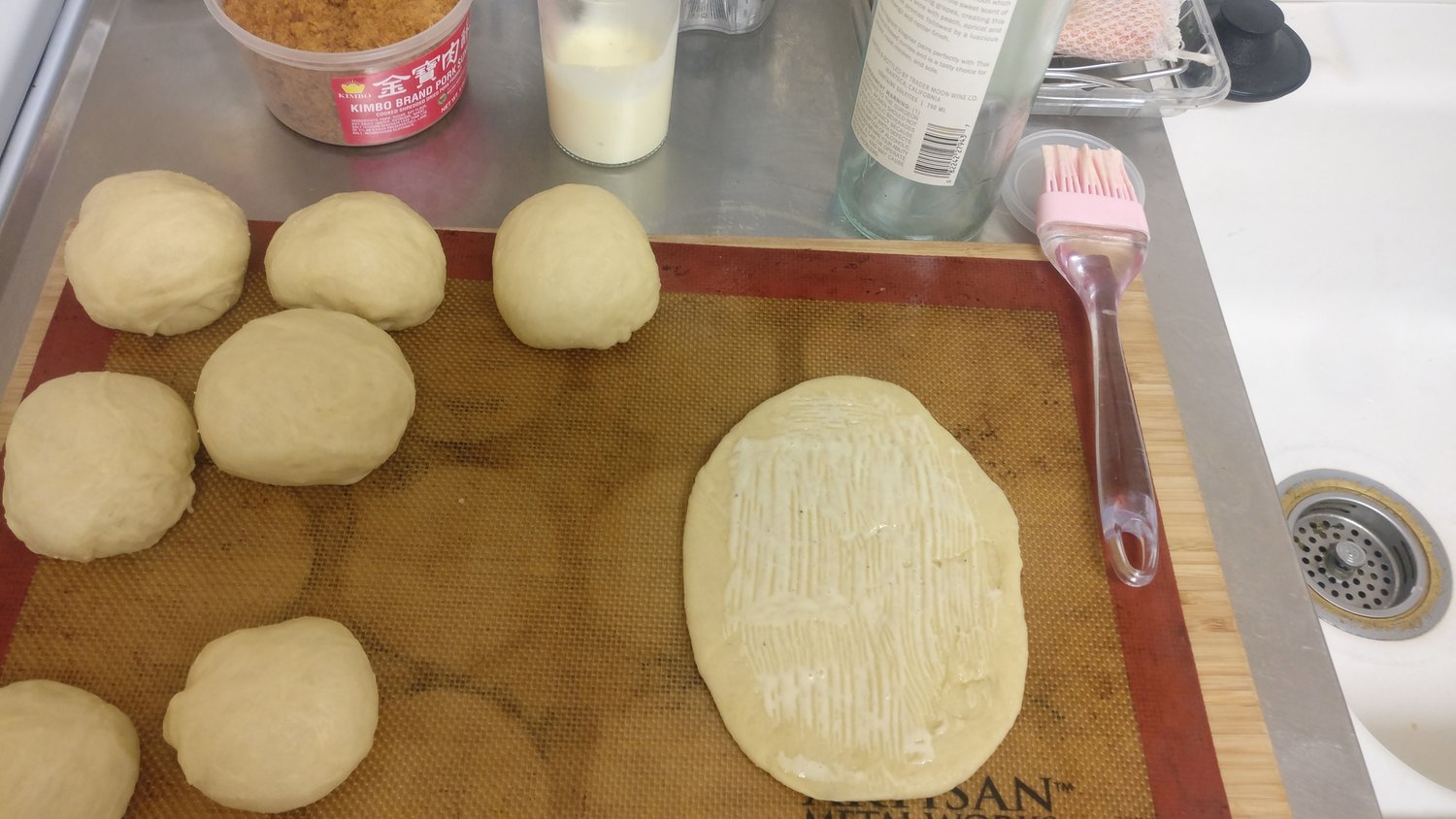 Add the pork song.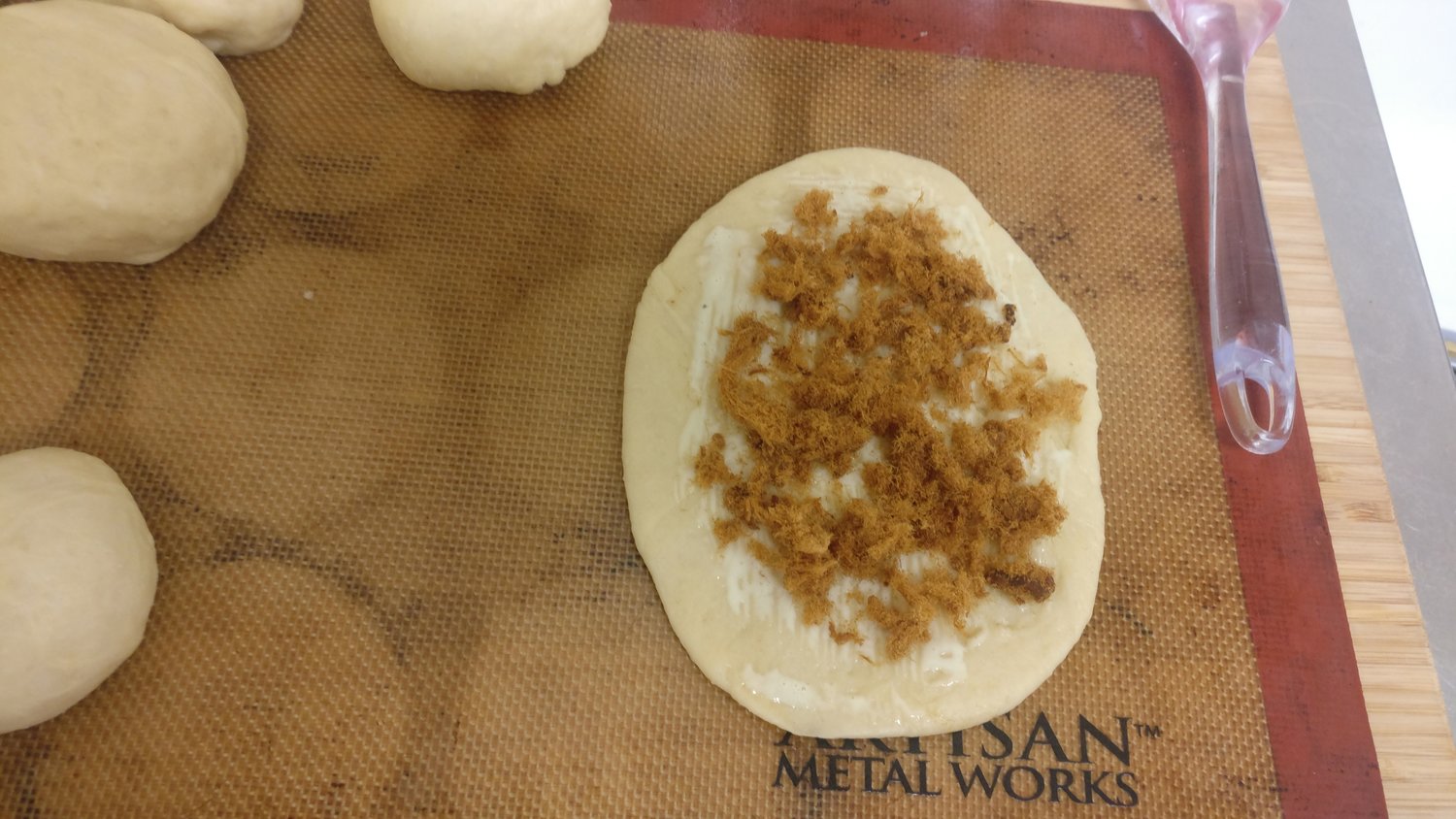 Roll up into a bun and pinch the ends together.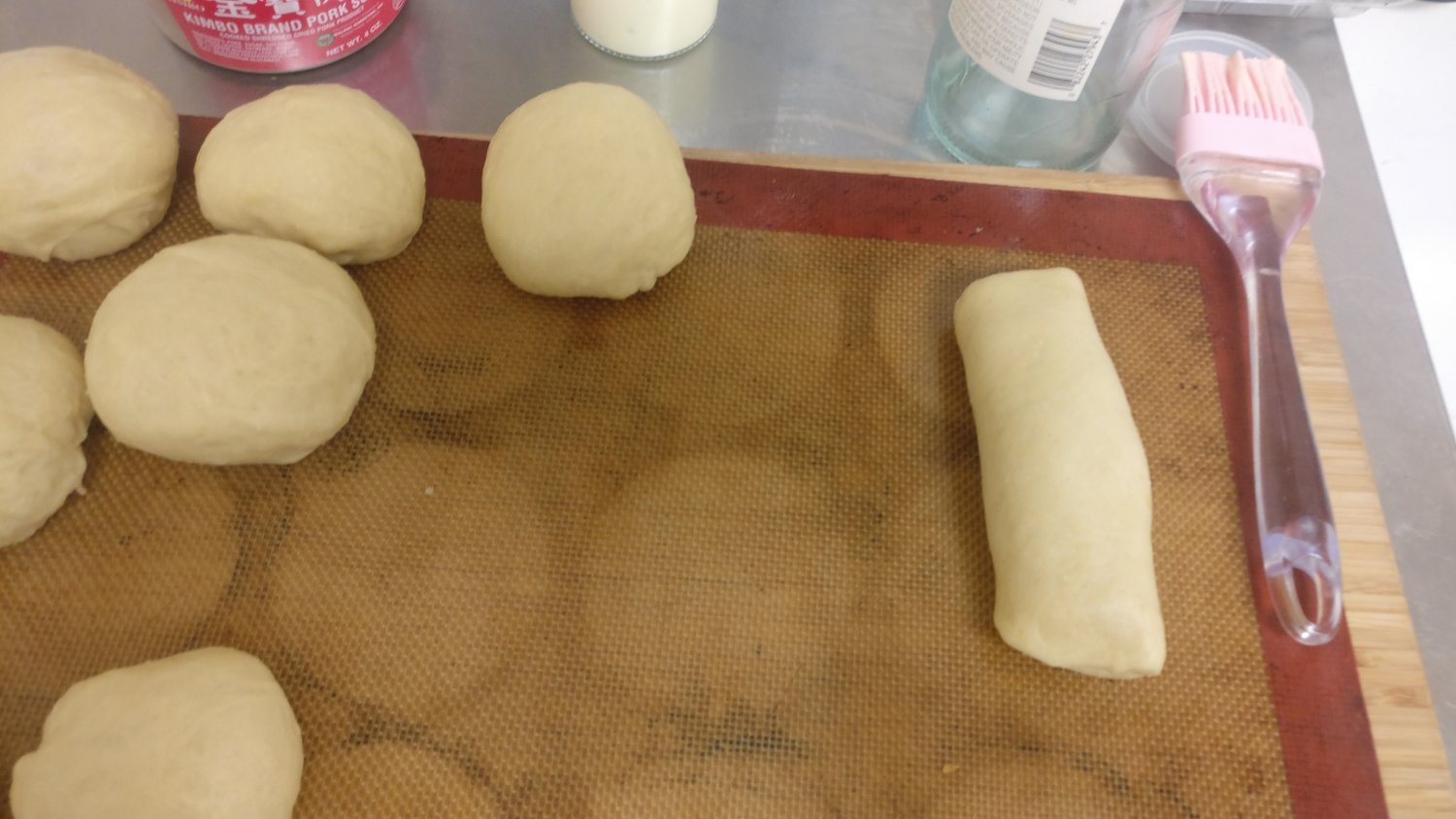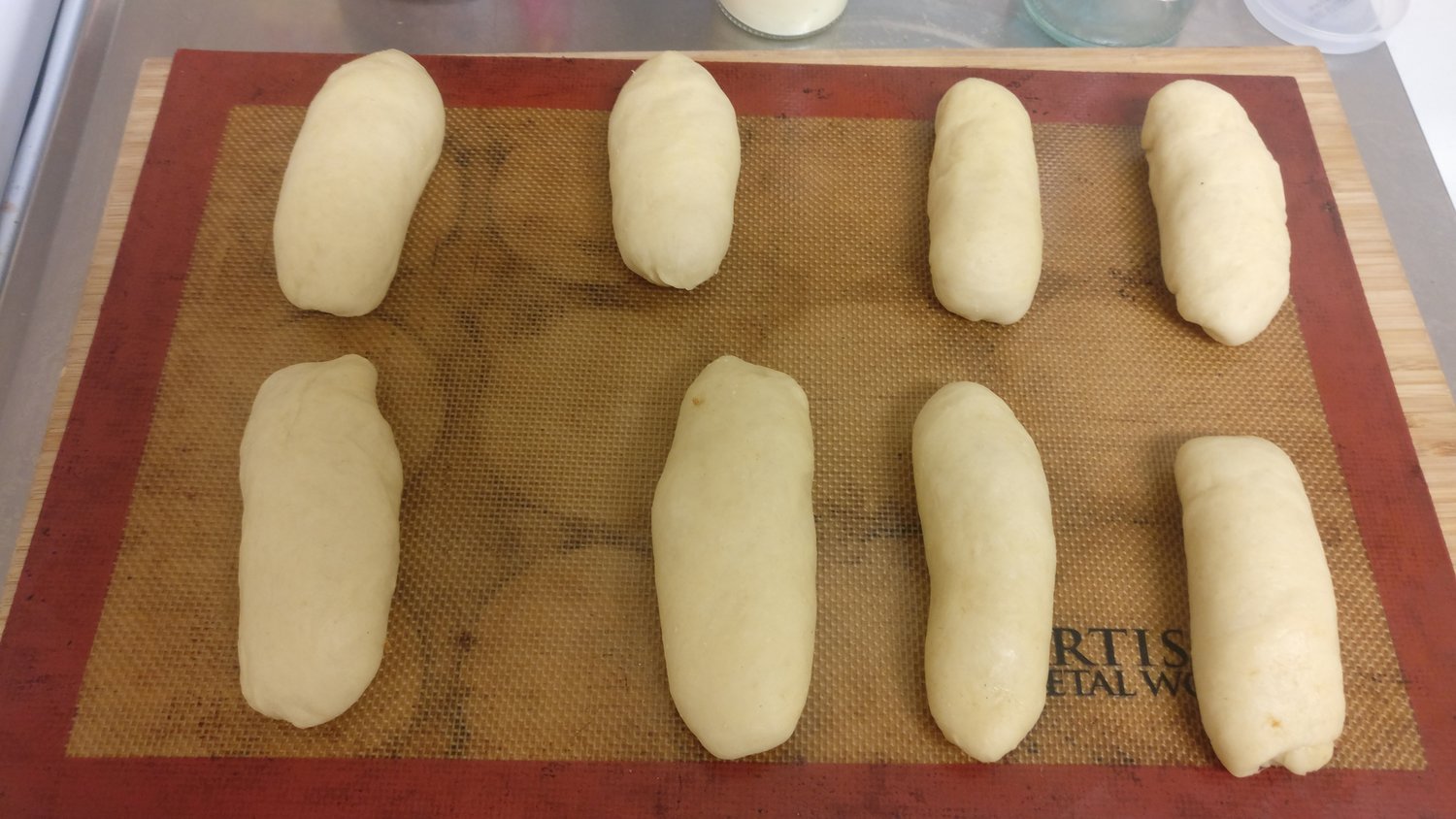 Again, cover and allow to rise for an hour.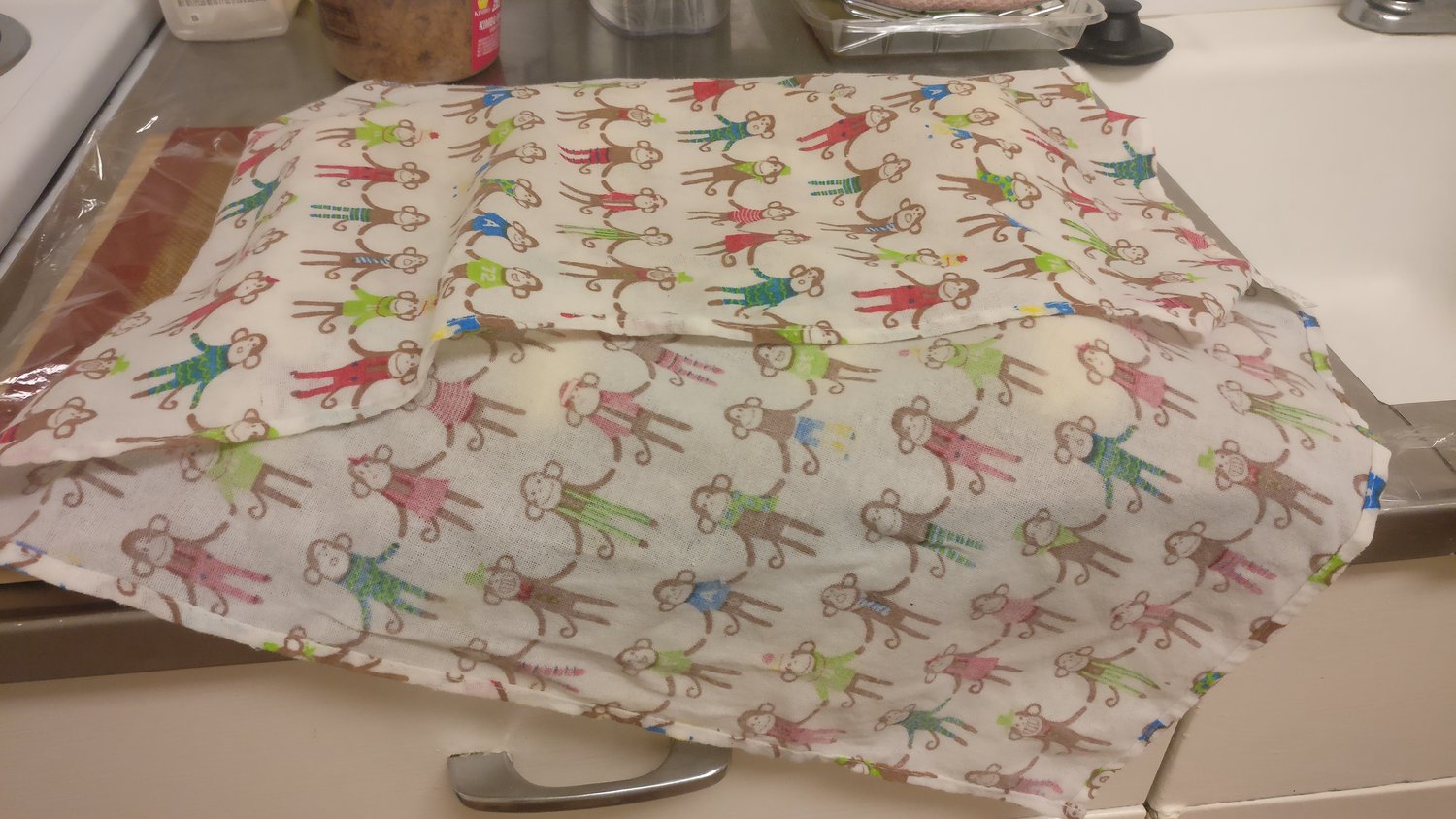 When the time is over, preheat the oven to 350F.
Paint on an egg wash and bake for 15-20 minutes, or until the tops are golden brown.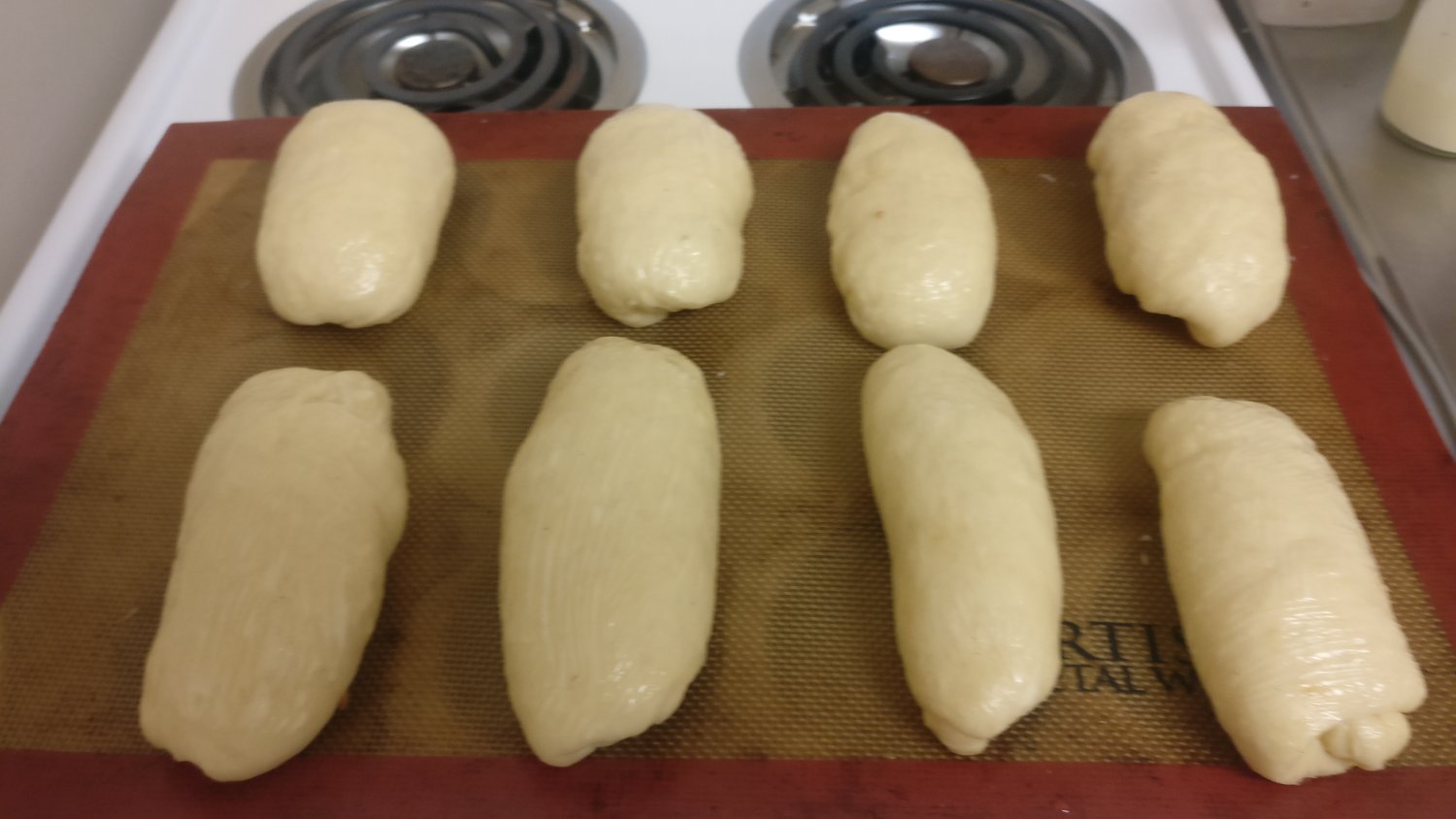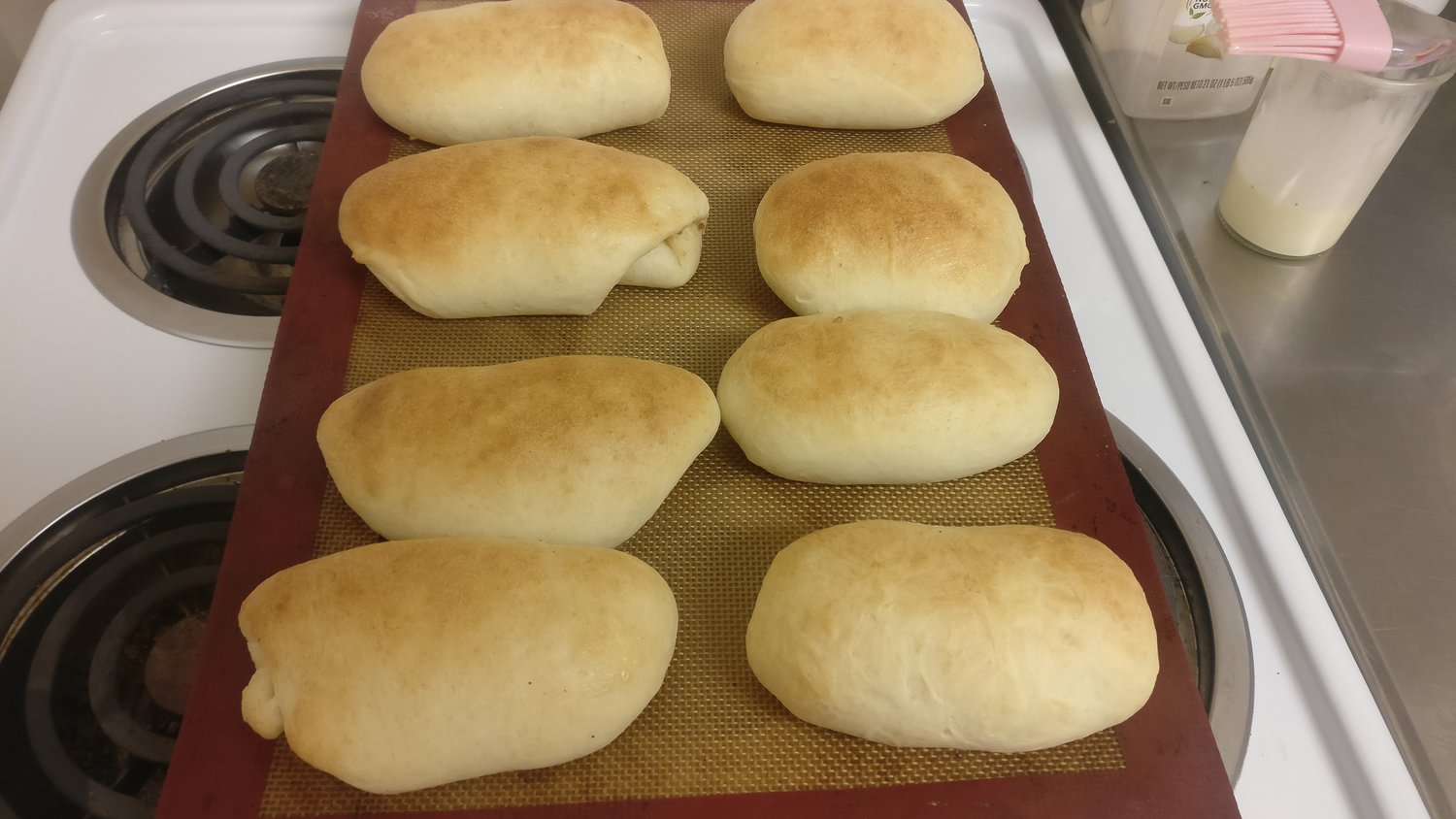 Top with more mayo and pork song.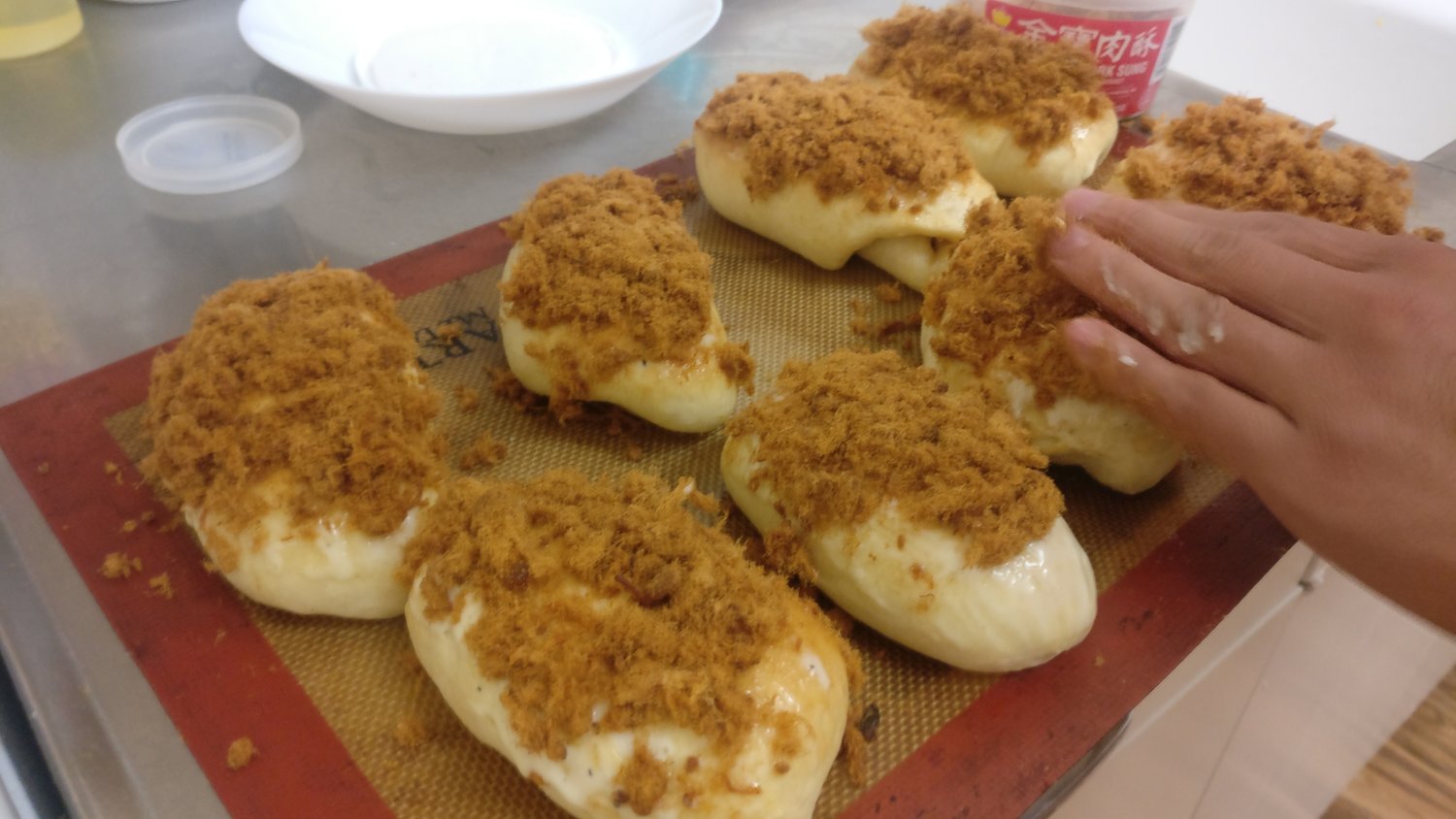 Results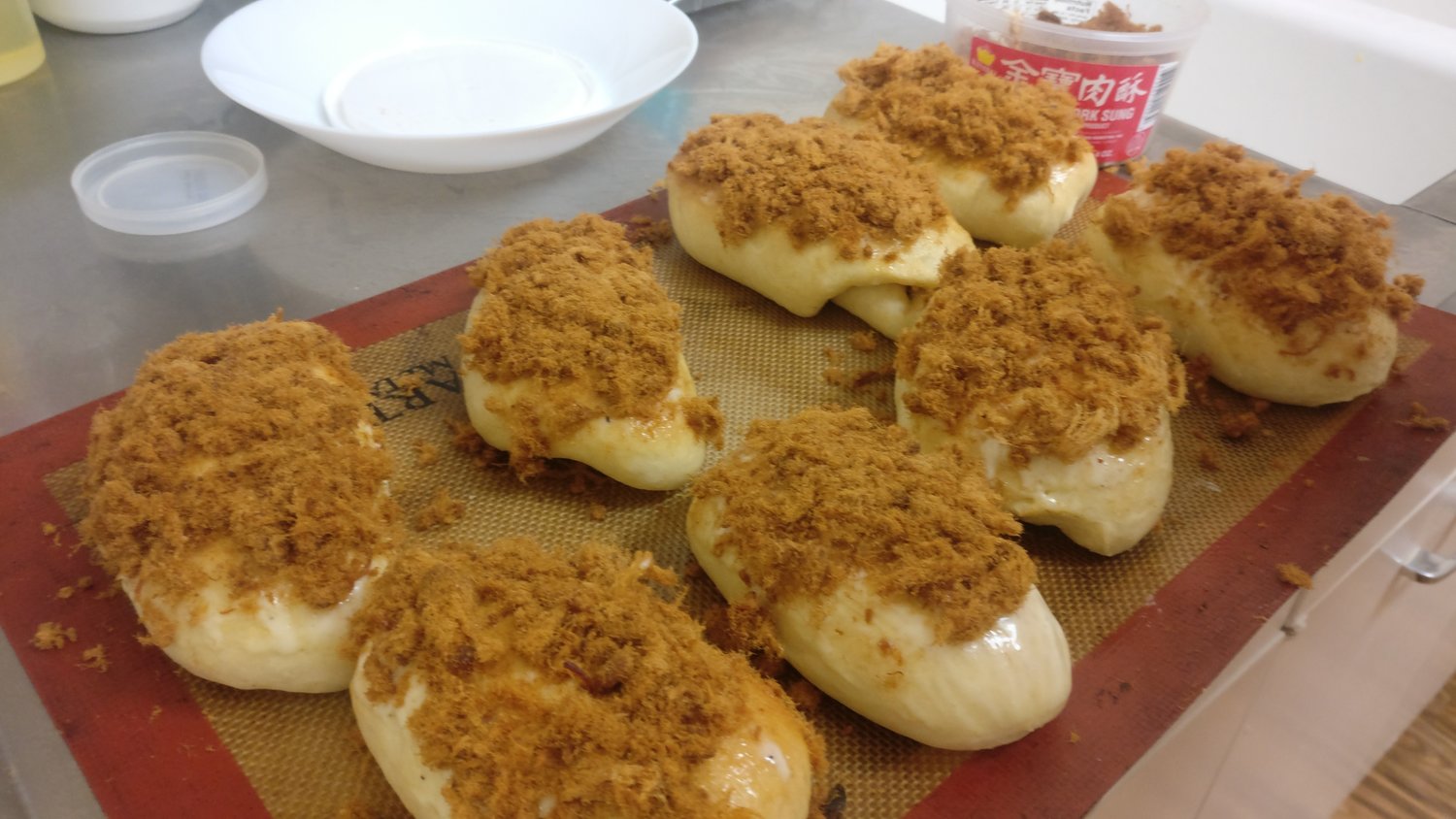 The SO actually helped me out with this recipe by making the mayo (which resulted in the death of our blender at the time), so this project took quite some time to complete.
It was delicious, but we were conservative with the mayo! But I'd definitely recommend getting yourself some kewpie and really adding a good amount on.