Lemon Garlic Chicken Drumsticks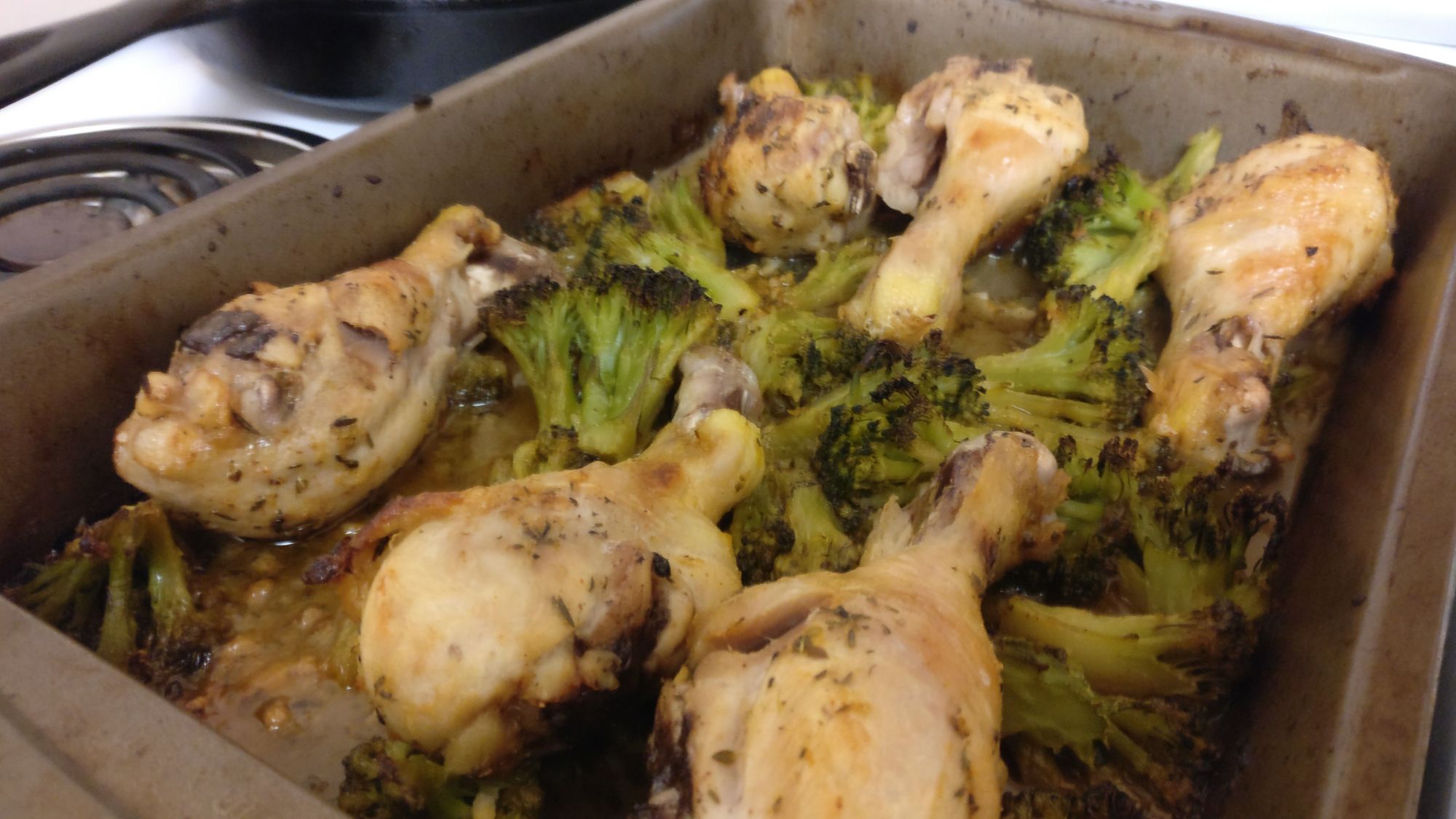 Drumsticks were on sale, and I still had a lemon left from Aeghrur's visit, so this is what we came up with to serve with the baked potato wedges.
This is a really easy dump-and-go recipe.
---
Ingredients
6 drumsticks
2 tbsp olive oil
zest and juice from a lemon
1 tsp oregano
1/2 tsp thyme
1 tsp coriander
1 tsp paprika
3 cloves garlic
salt & pepper
Methodology
Combine everything sans drumsticks in a bowl.
Bless the microplane and garlic press.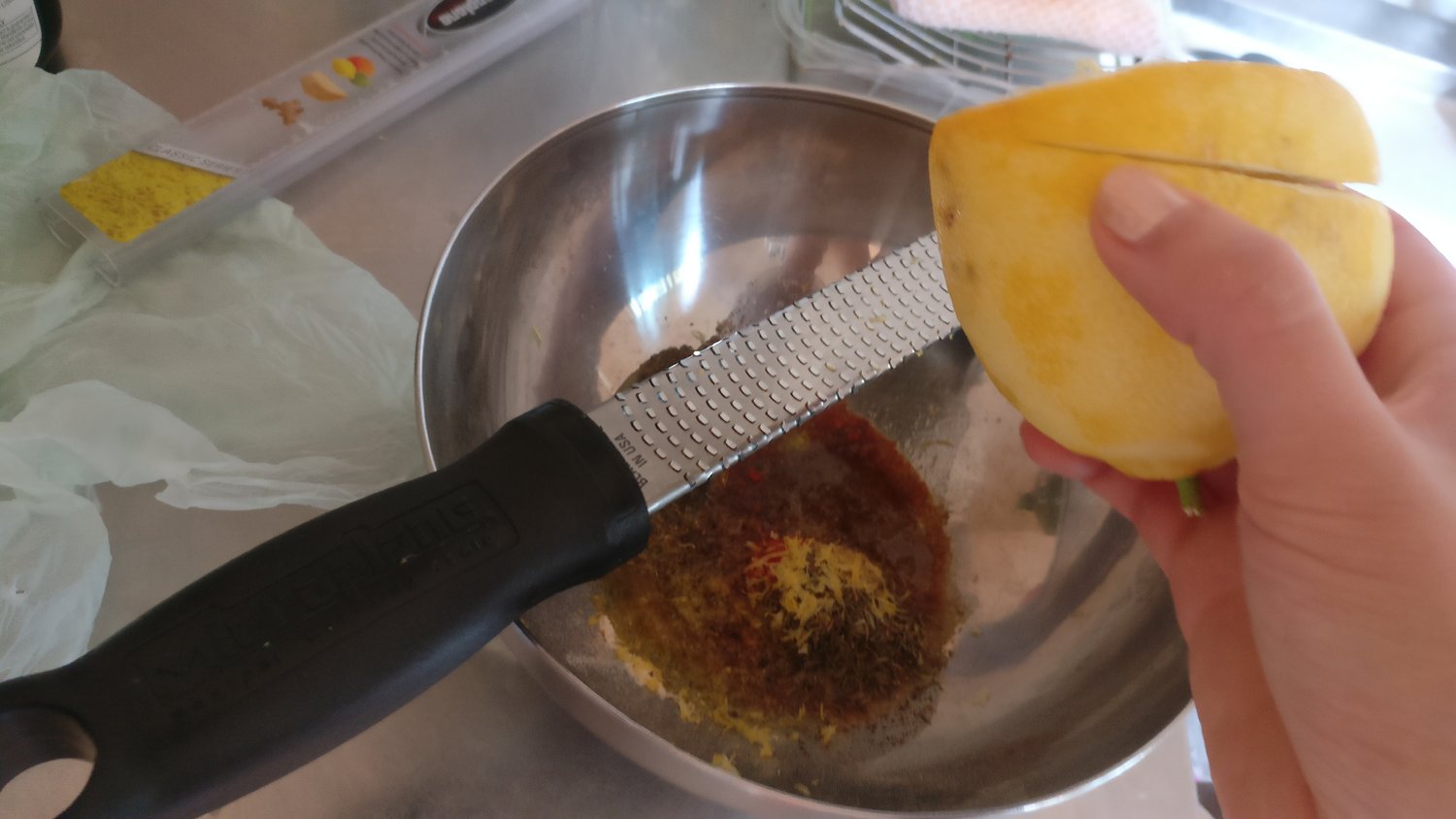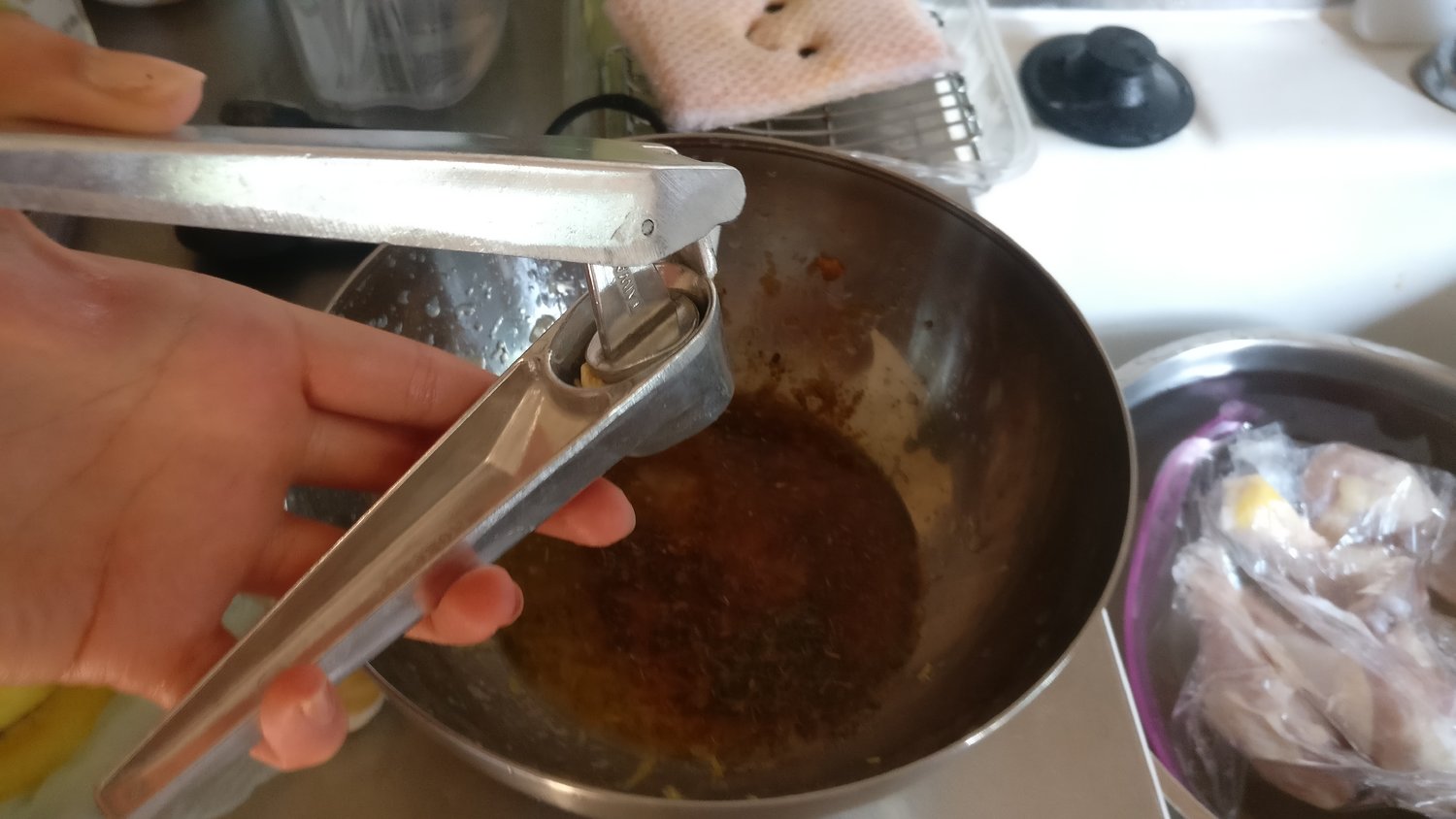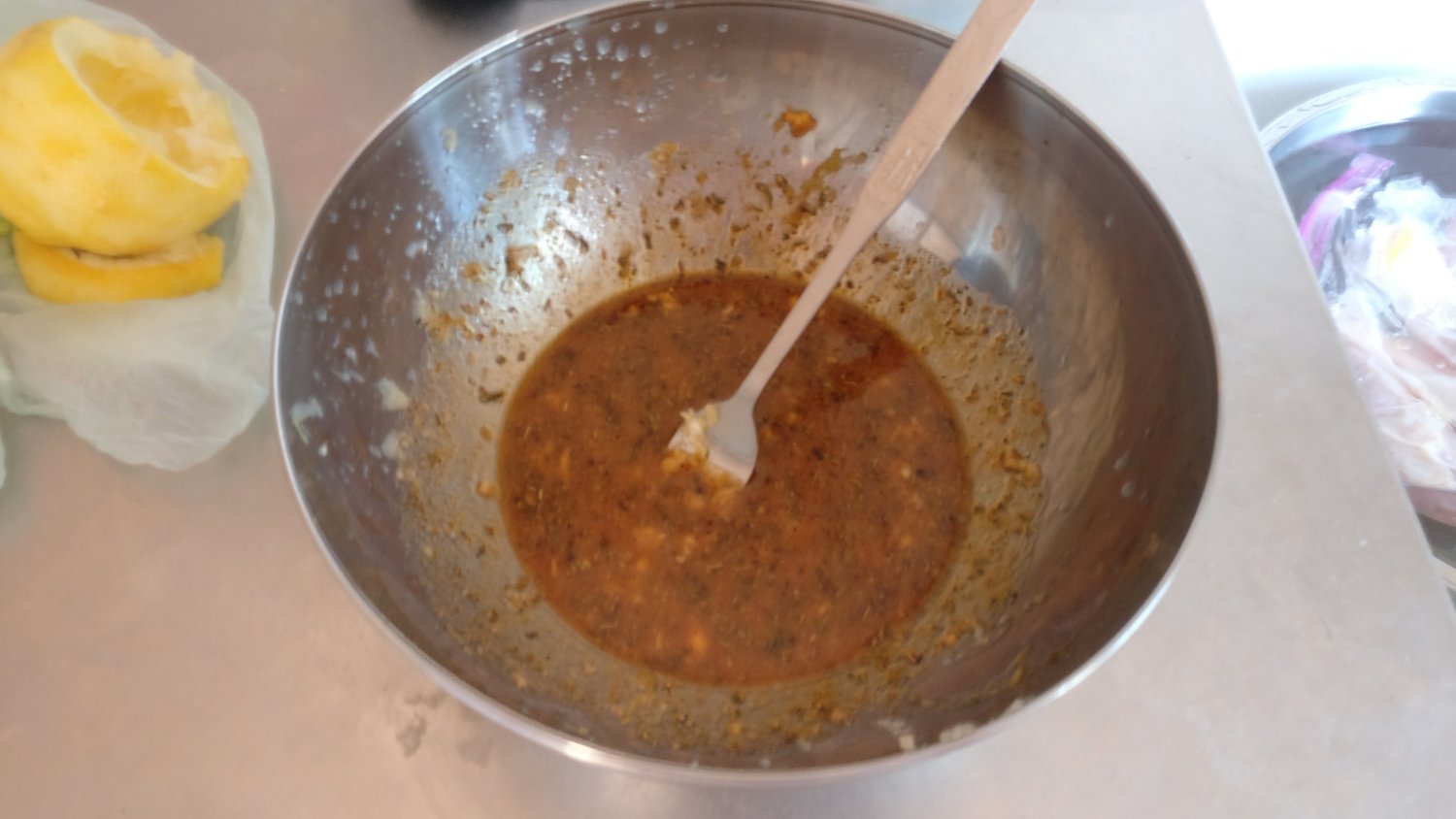 Toss the sauce into a bag with the drumsticks.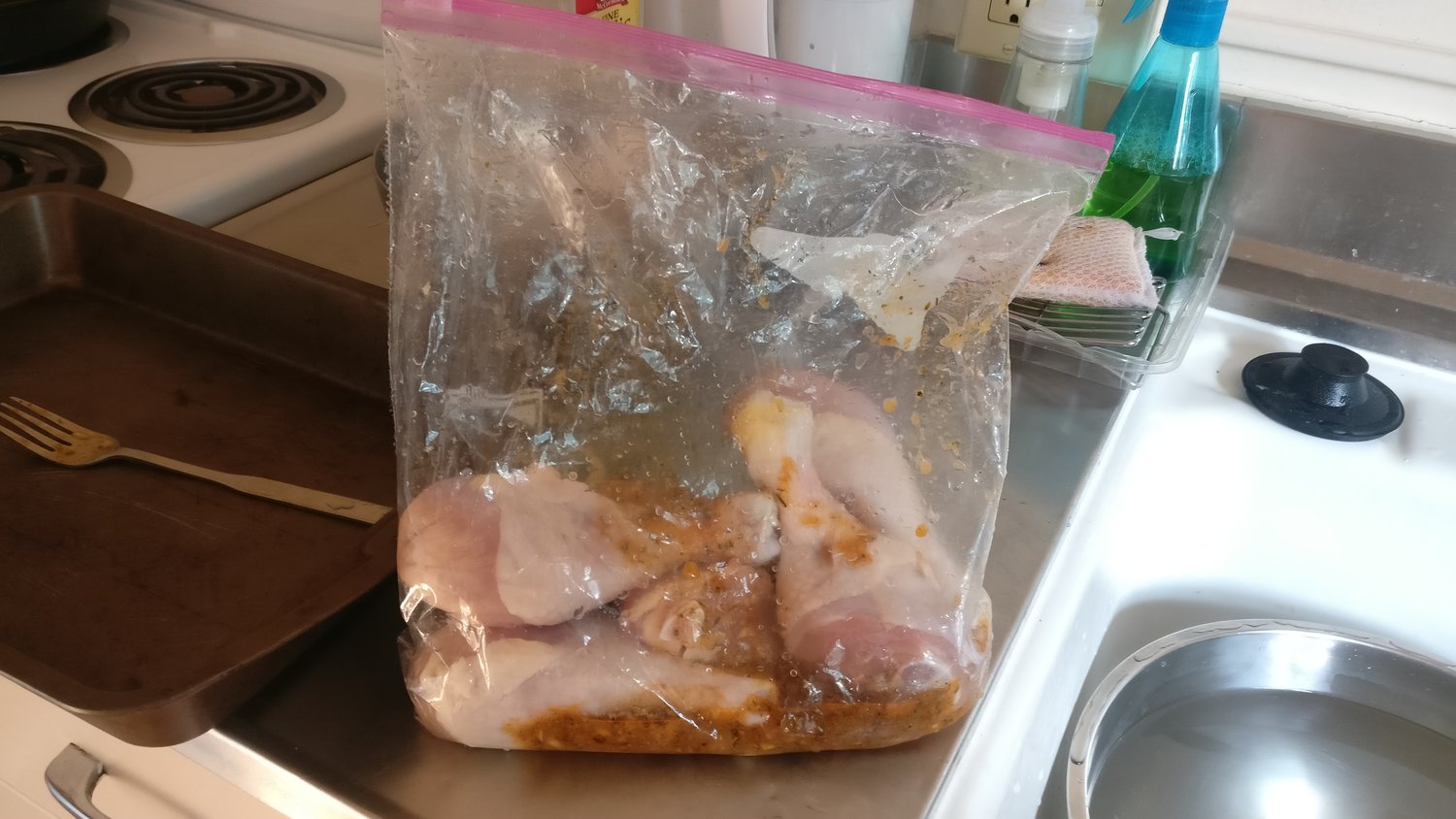 Toss it all around and let this marinate for at least 30 minutes. I cleaned up the house, ran to the gym, and showered before returning to this.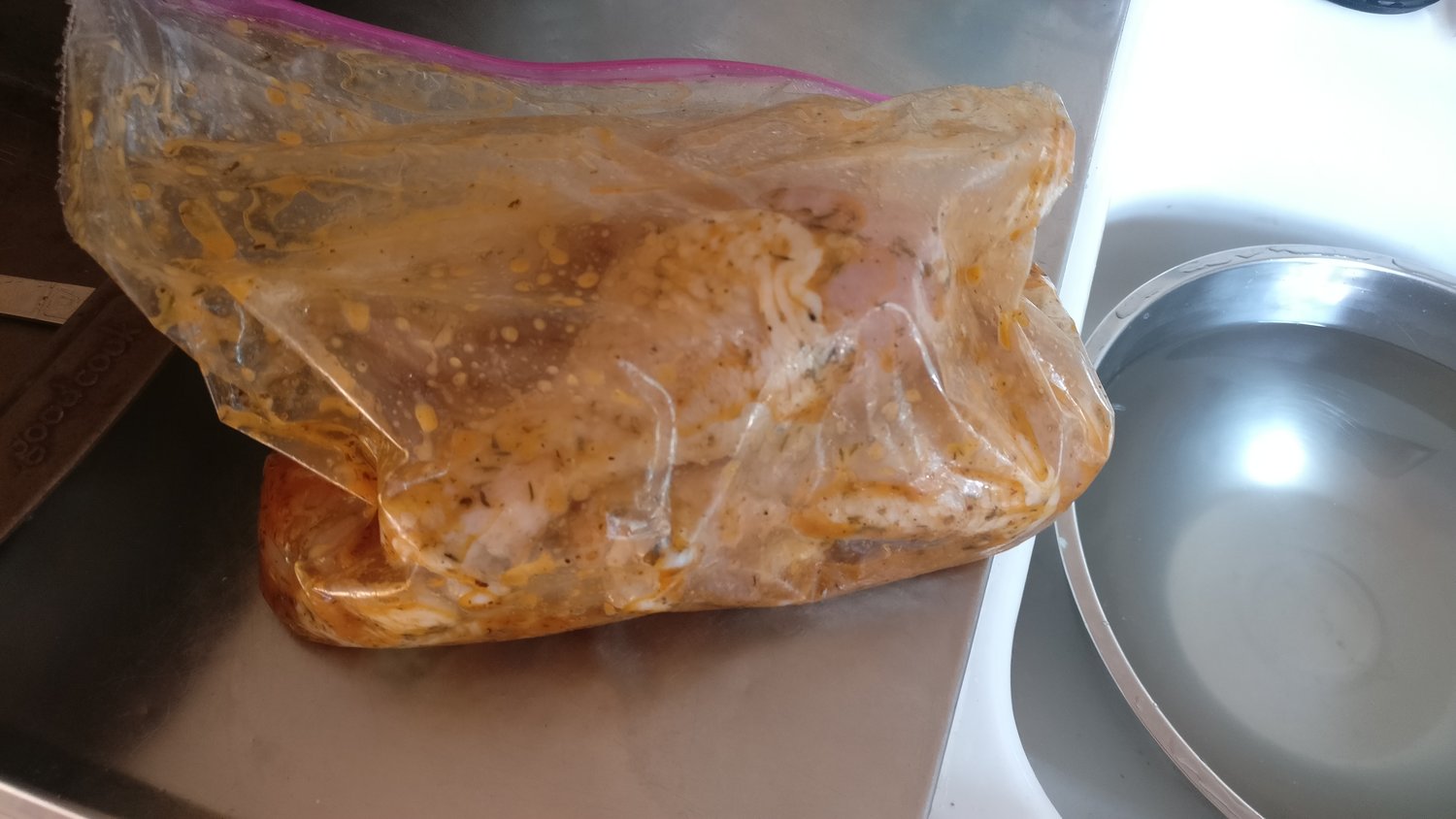 Preheat the oven to 425F.
Place the chicken into a baking sheet (broccoli optional, but get your greens!).
Roast for 30 minutes, flip, and go for another 15 minutes.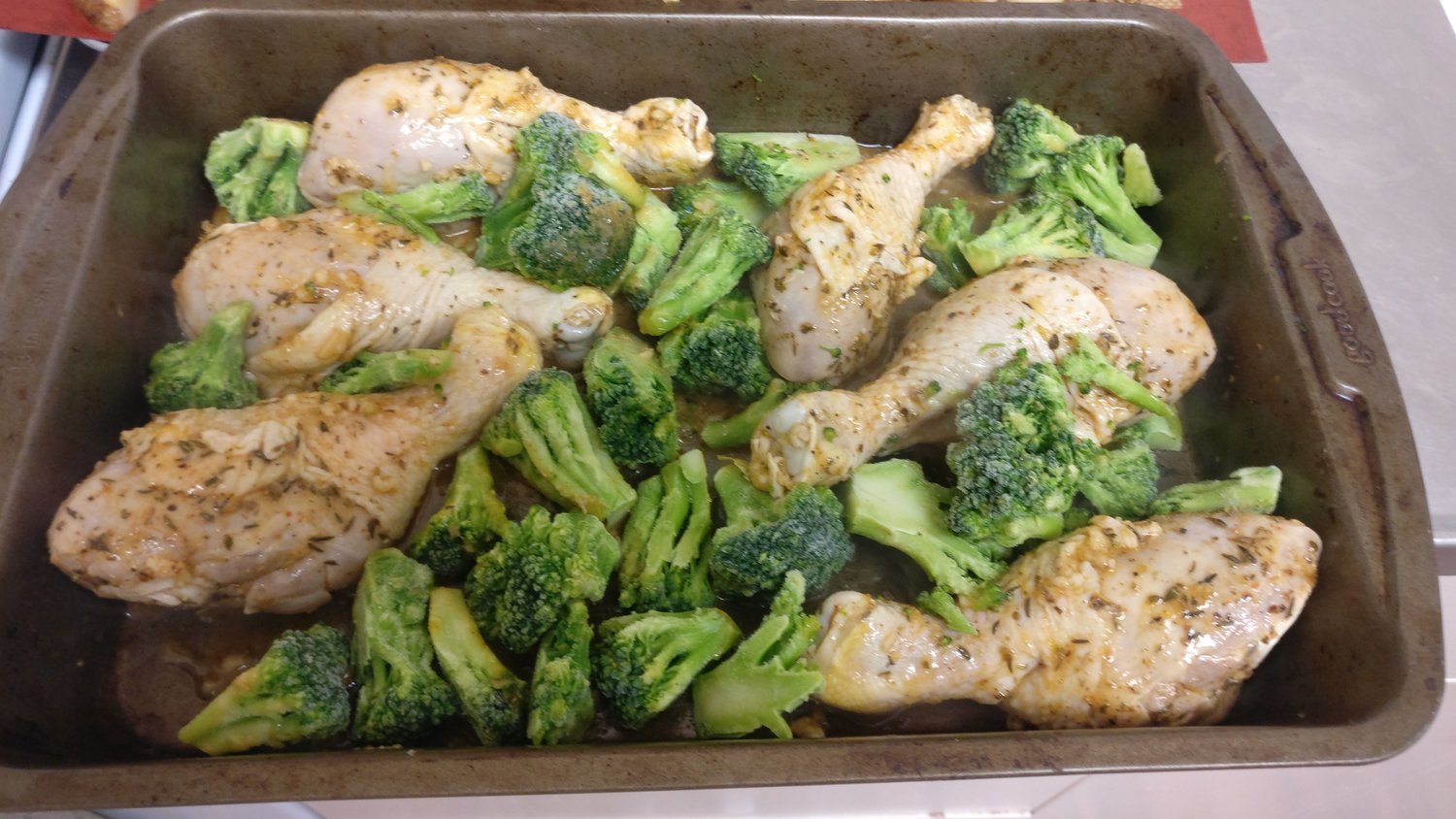 Results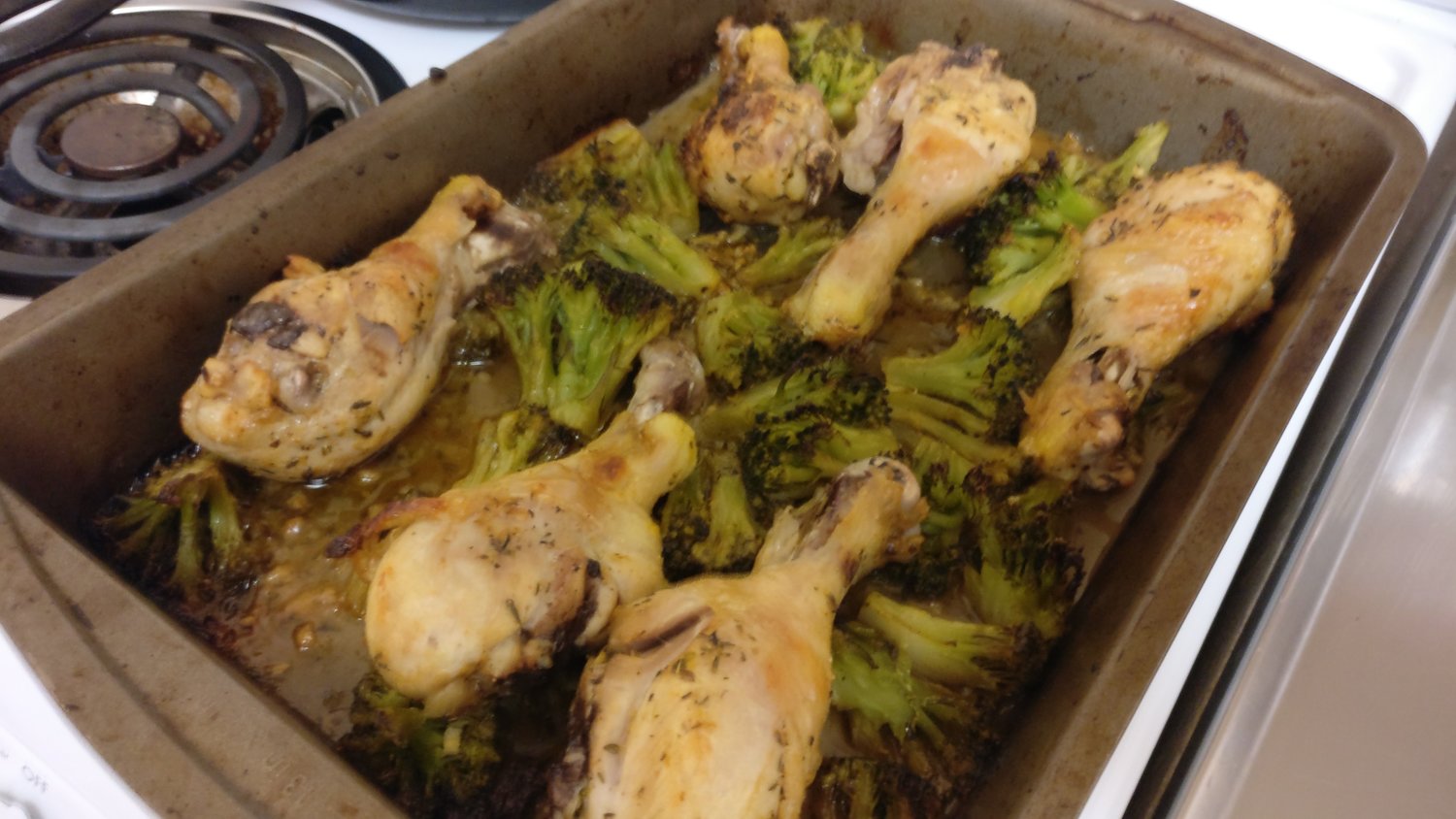 It's very lemony, which is a pretty different flavor in our home, but it was fun and refreshing. I liked how low effort putting it all together was, and I could see this scaling well for a bigger fam.
I was worried that 6 might not be enough, but we still had leftovers!