Everyone I share this recipe with always reacts the same way with a "What?!! Is that even good?"
If you're a fan of cold sesame noodles, it's basically the same thing, but with fewer variety of ingredients and more kale. I love noodles and I love peanut butter, so finding these these two ingredients in my cupboard along with $0.99 frozen kale in my freezer and combining them was a no-brainer for a starving me.
If PB-Kale isn't your thing though, check out this spaghetti broccoli aglio e olio that I made a while back.
---
Ingredients
I was starving, so be warned, there is a huge lack of photos.
frozen kale
pasta of your choice (I used whole wheat spaghetti)
peanut butter (creamy or chunky is fine)
sesame oil
any other seasonings you like, such as crushed red pepper or regular pepper
Methodology
Cook your pasta. While waiting for the pasta to cook, toss your frozen kale on a hot pan to defrost and cook that.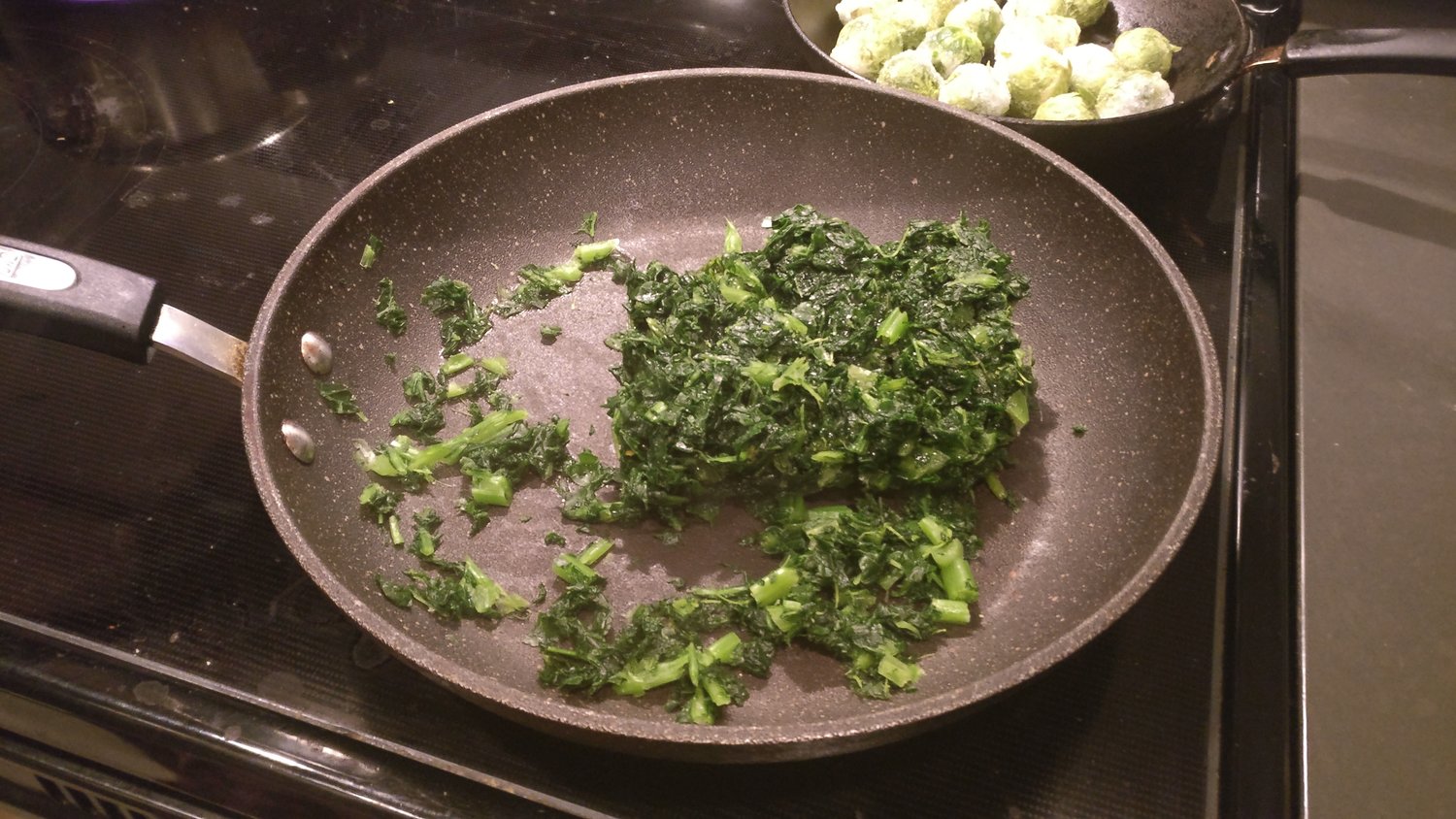 When the kale is freed from it's icy prison, add in a few tablespoons of peanut butter, a drizzle of sesame oil, and the seasonings.
Toss in the cooked pasta and combine.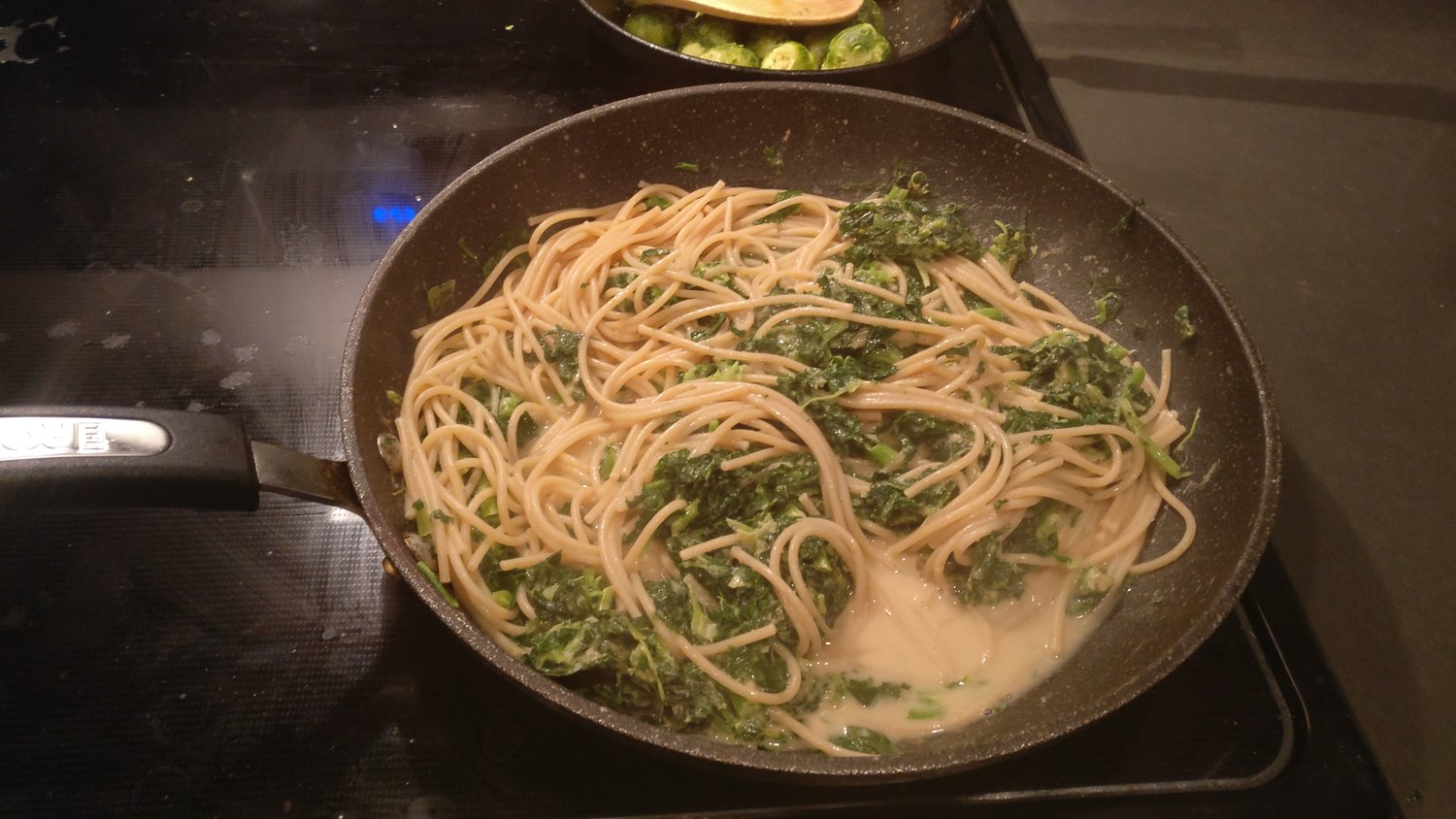 Results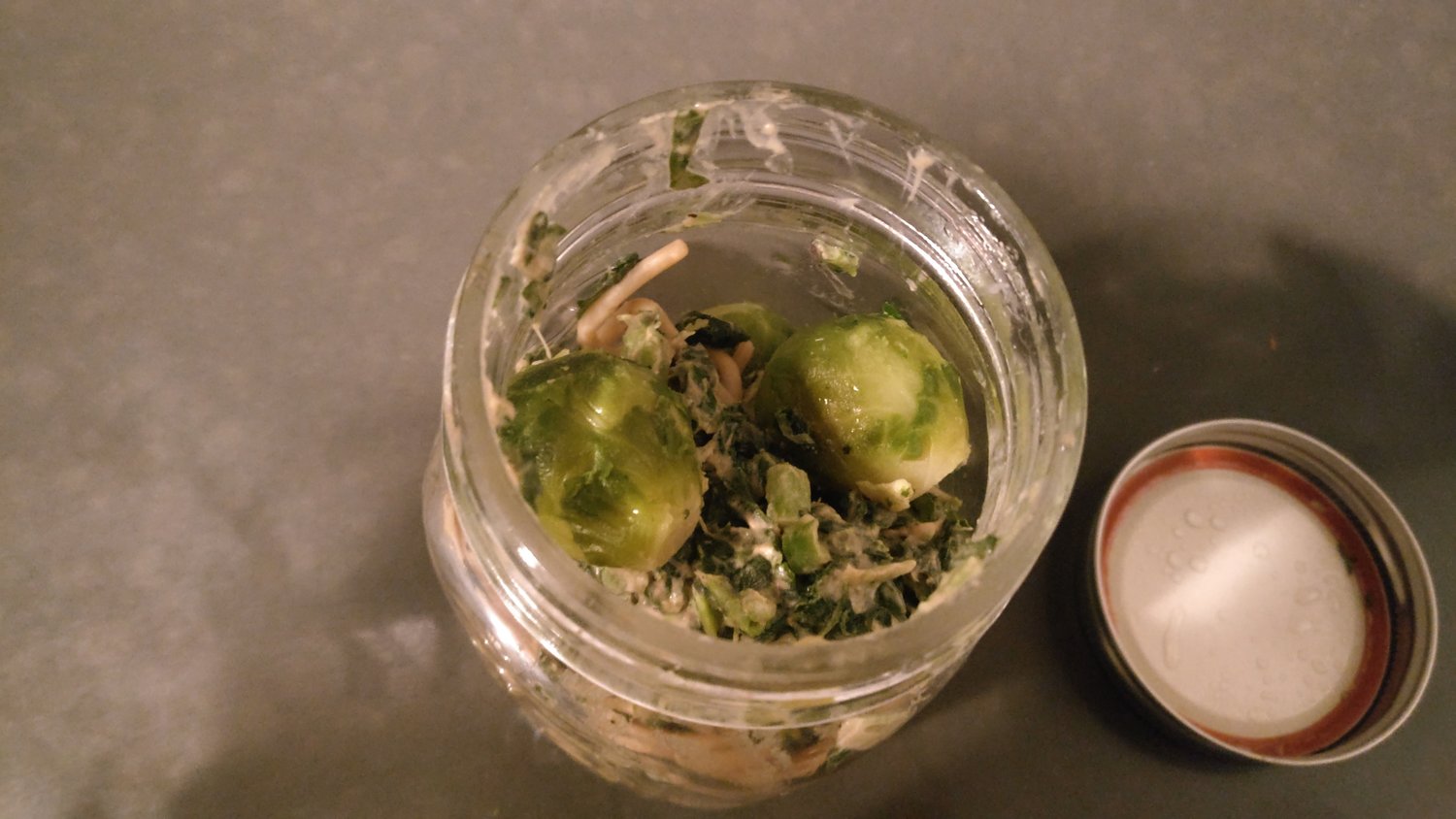 In the jar, I added some frozen brussel sprouts that would cook with the noodles while reheating with work.
This dish is pretty good and hearty, though not the prettiest meal in the world. I'm always torn between having a more delicious dish with more peanut butter and more calories, or keeping the dish lighter. If you're not too worried about the calories, definitely go crazy with the peanut butter.
This was a good way to use frozen kale, and I'd definitely re-buy it just to make these noodles again. I'm wondering what else the kale would be good in though! Perhaps soup.