Aeghrur stayed at my place during 4th of July week and obtained some ginormo lemons while kayaking (???).
Normally, fruits make me think of sweet applications, like lemon tarts or lemon bars, but I thought I'd change things up with something more savory.
---
Ingredients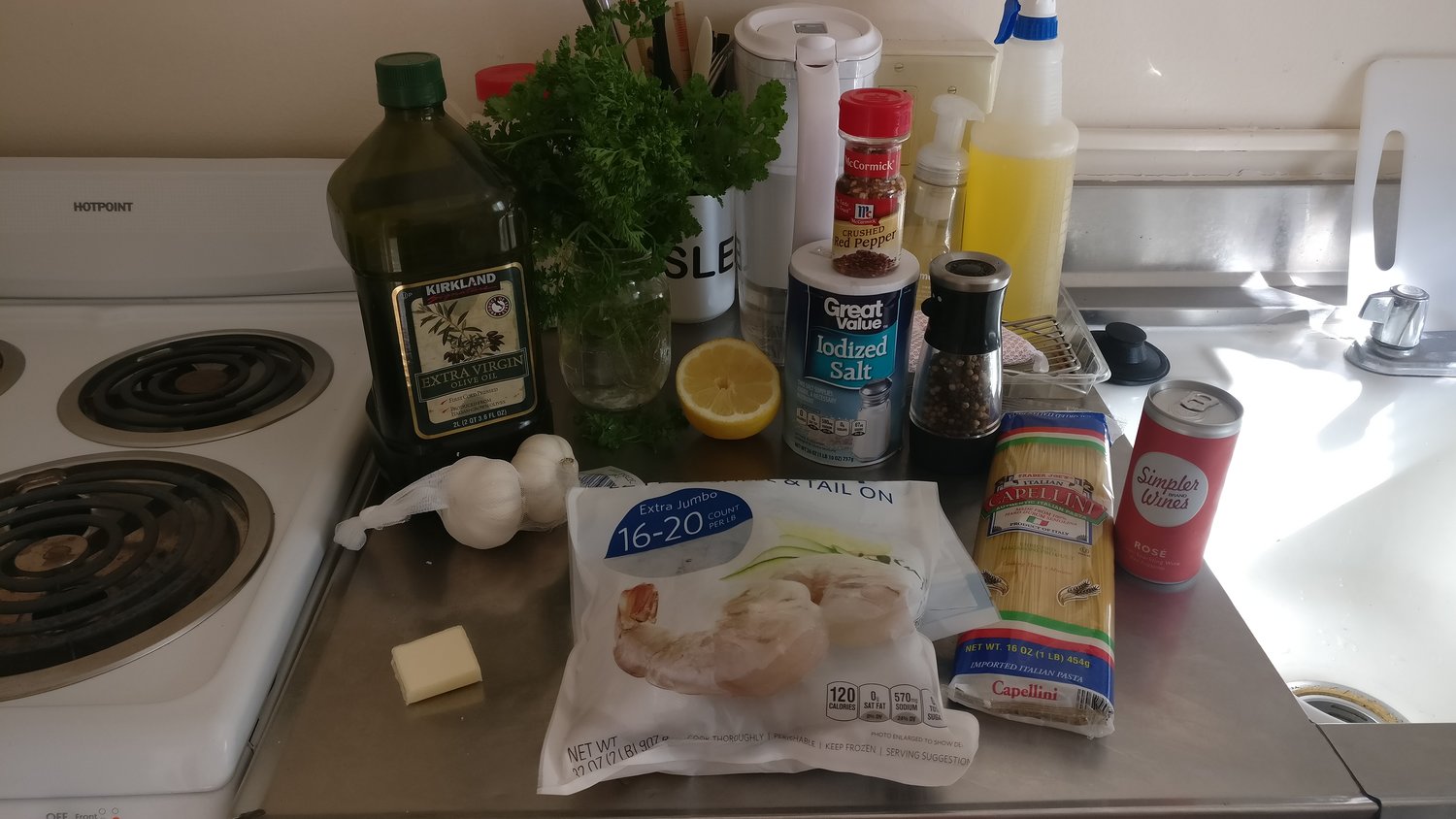 angelhair pasta
1 tbsp olive oil
shrimp
6 cloves garlic
1/4 tsp red pepper flake (or to taste)
1/4 cup wine (supposed to be a white wine, but I wasn't down to open a bottle just for that, so we're settling for a can of rose)
1/2 lemon + zest
1 tbsp fresh parsley
salt + pepper to taste
Methodology
Start by prepping all the ingredients.
My shrimp was frozen from when we were able to get 5 bags for $5/lb! I defrosted a good amount. Great lean protein.
I prefer to peel all the shrimp before cooking.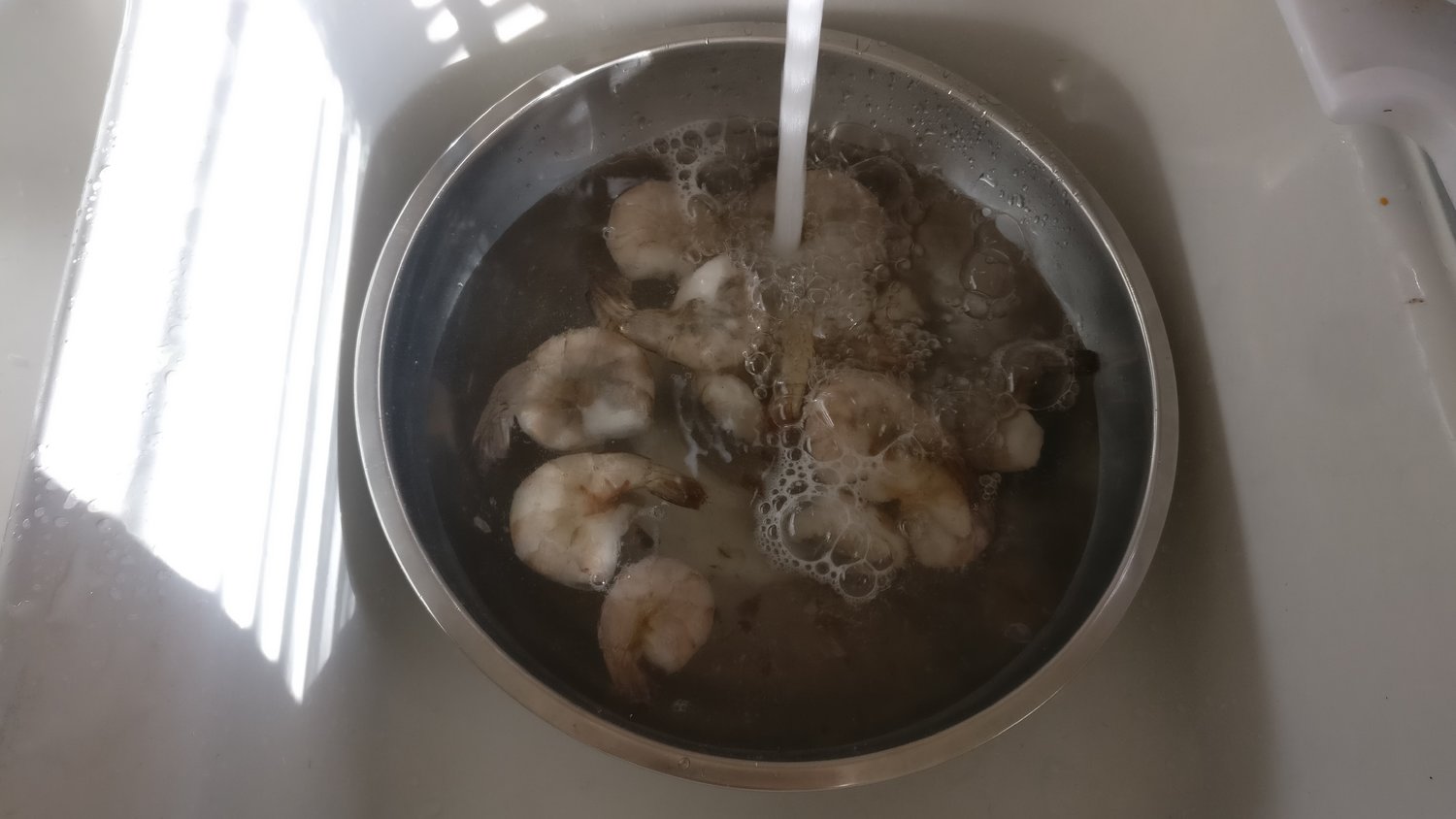 Juice and zest the lemon. Since I have noodles for arms and don't own a juicer, I find that twisting a fork around the lemon innards does the best job for me to get all the juice out.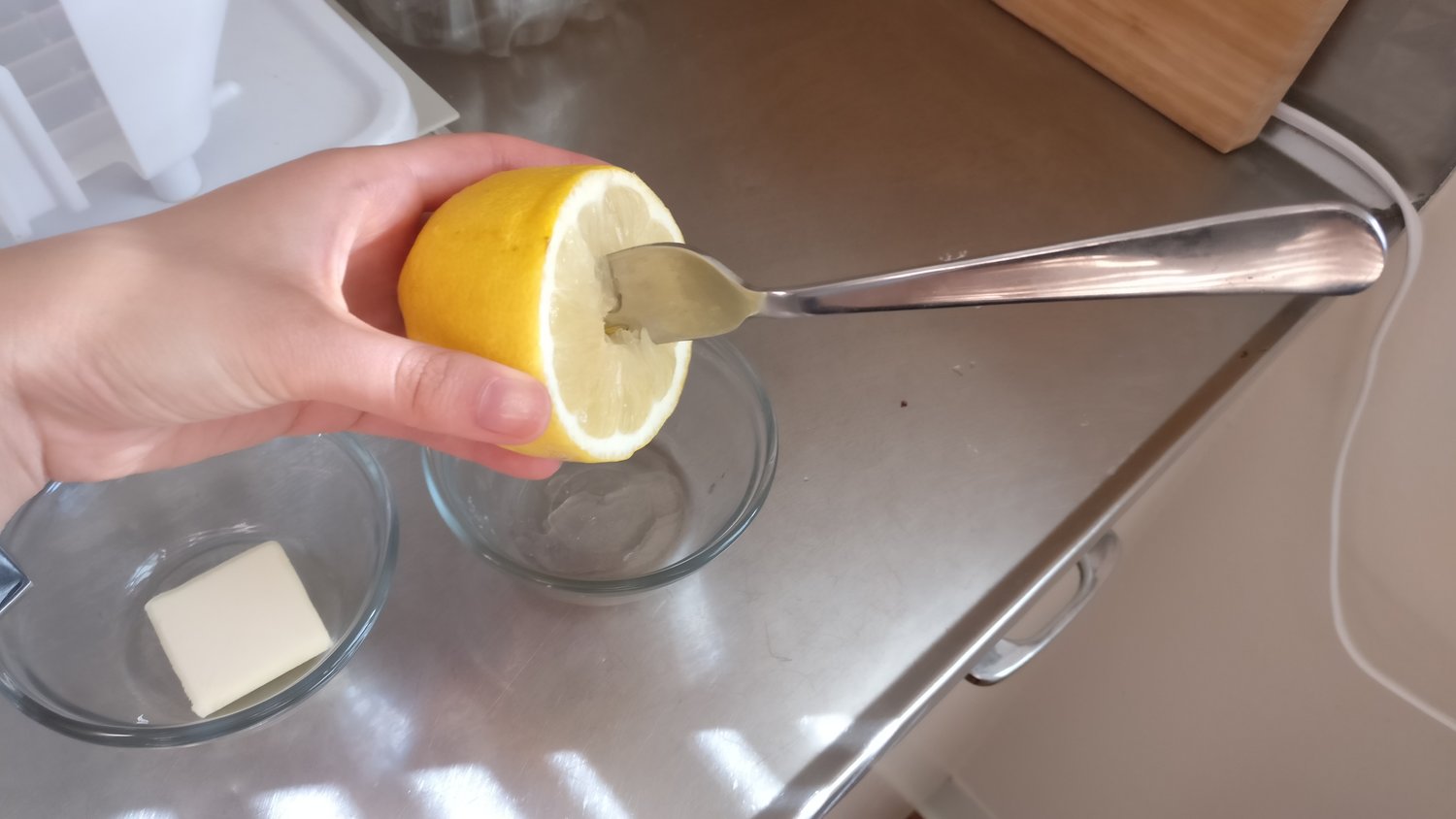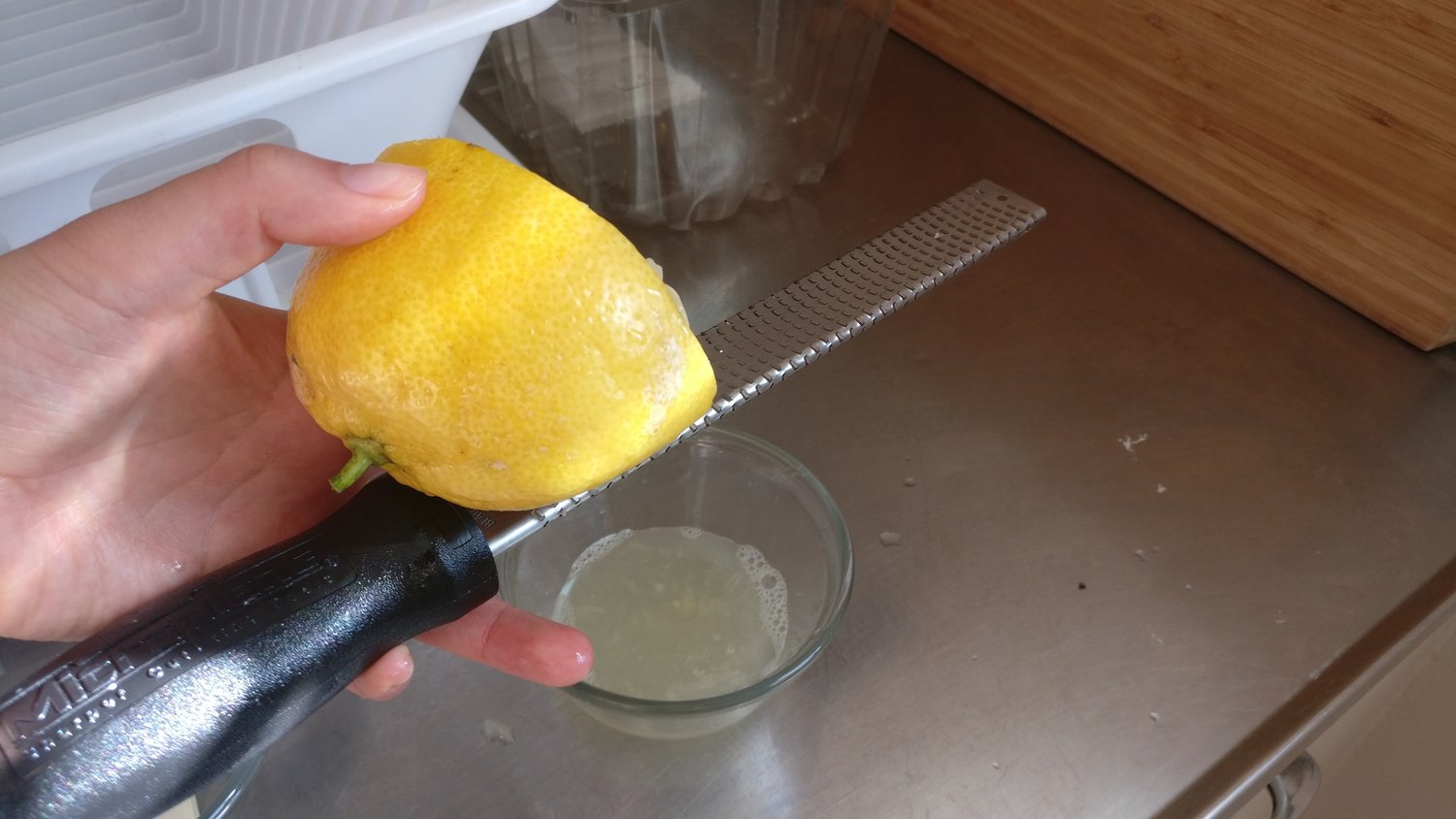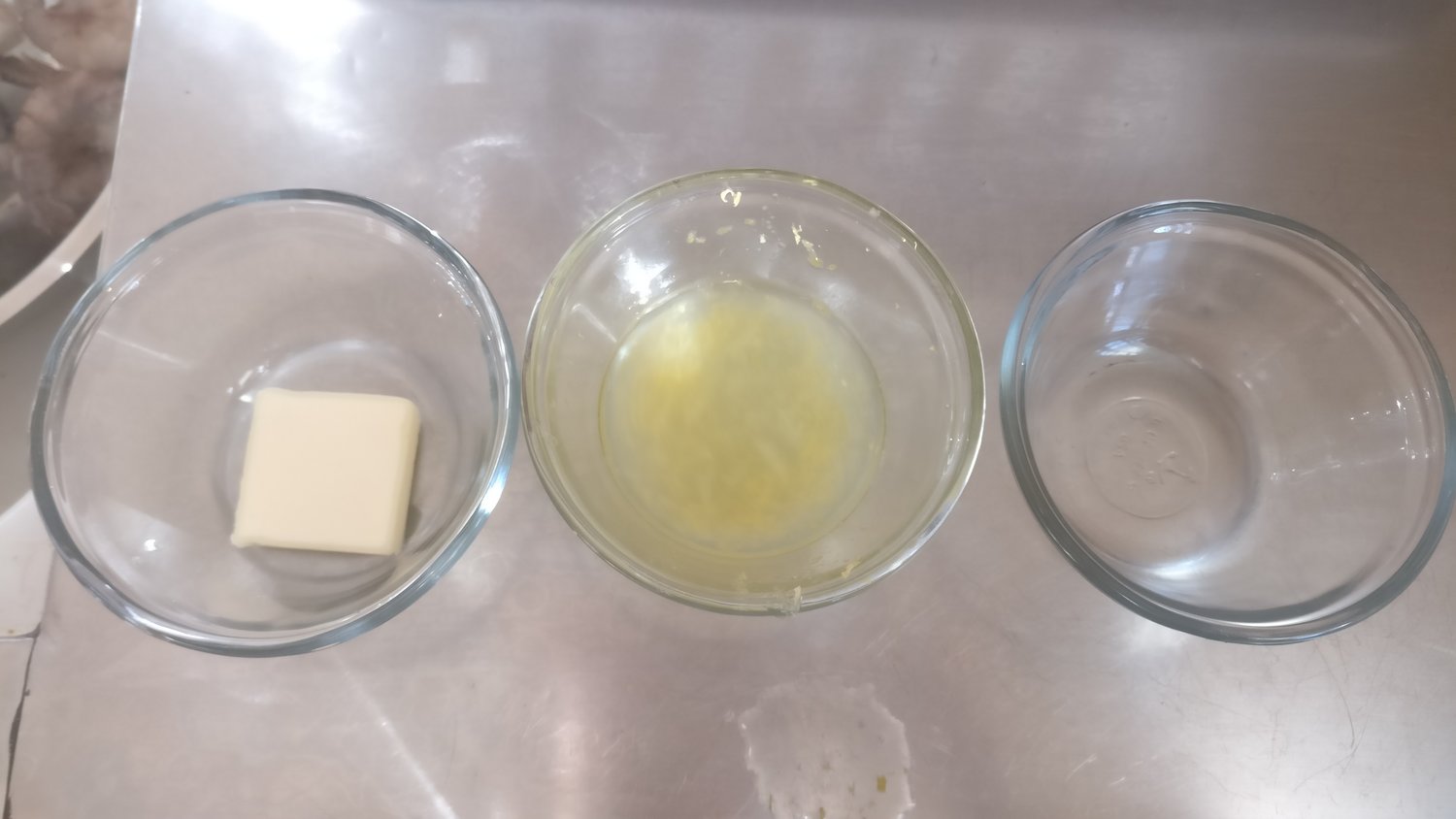 Mince the garlic cloves.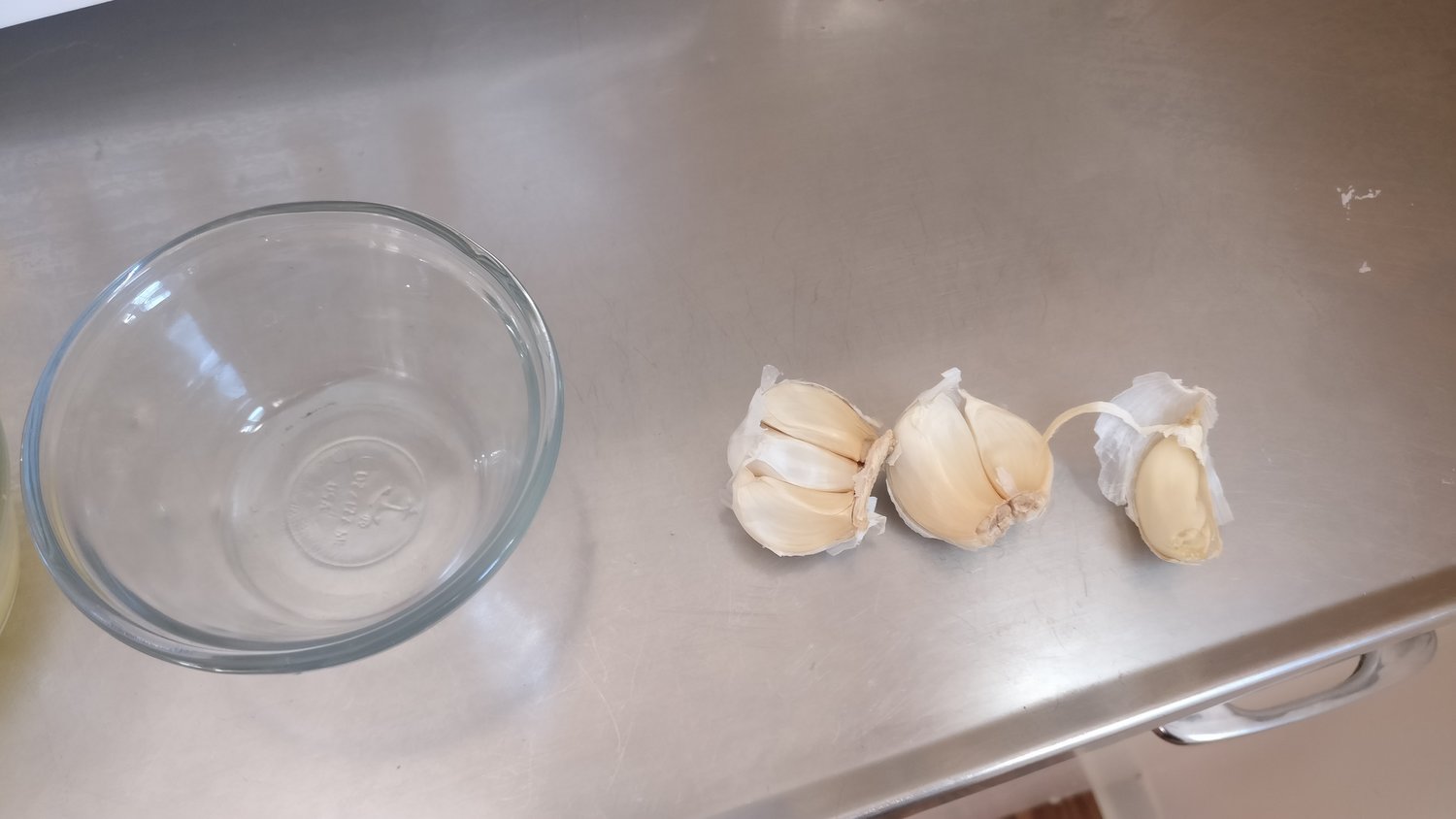 This is one of the greatest kitchen gadgets I have ever owned.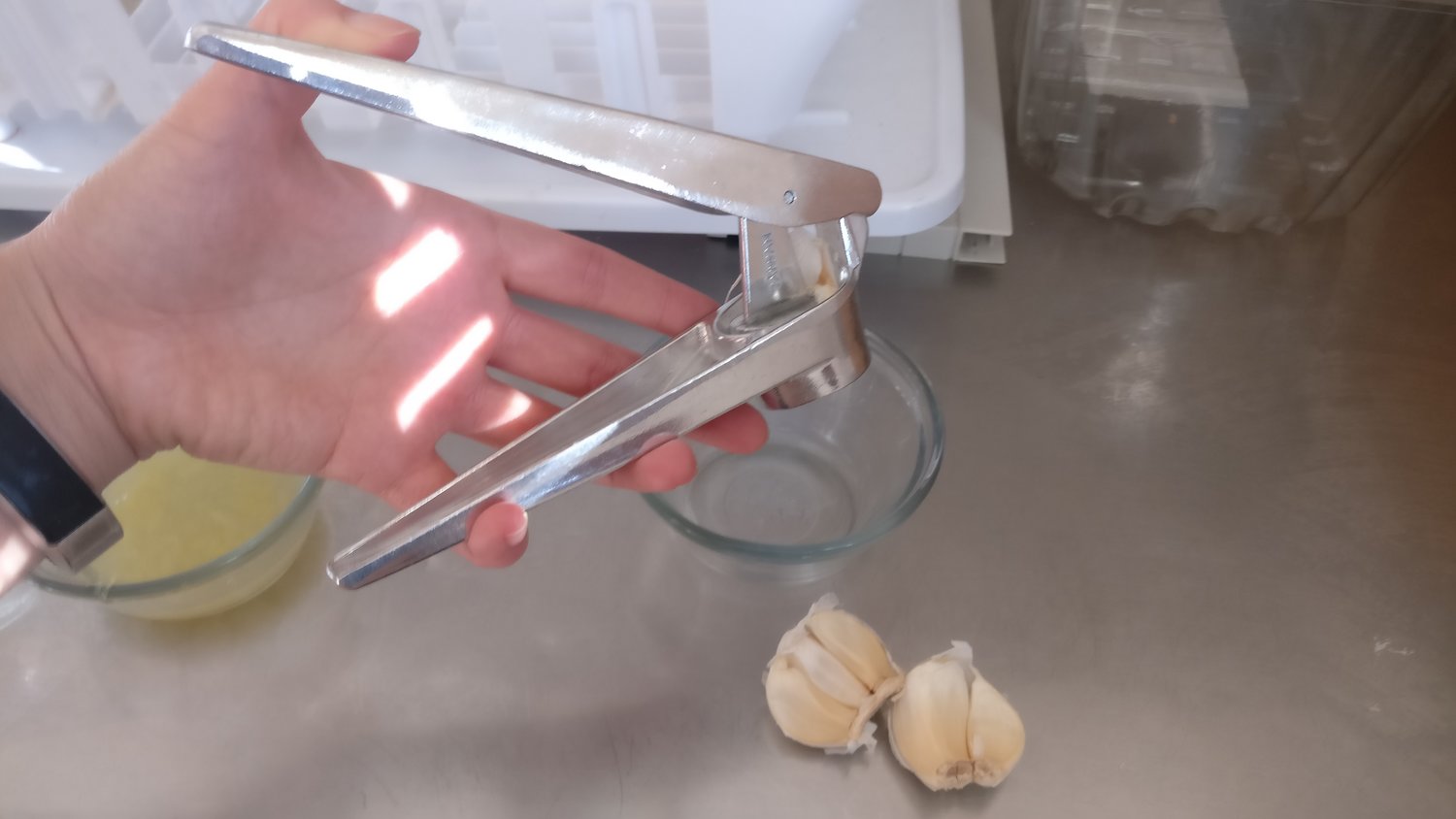 Now the prep is pretty much done.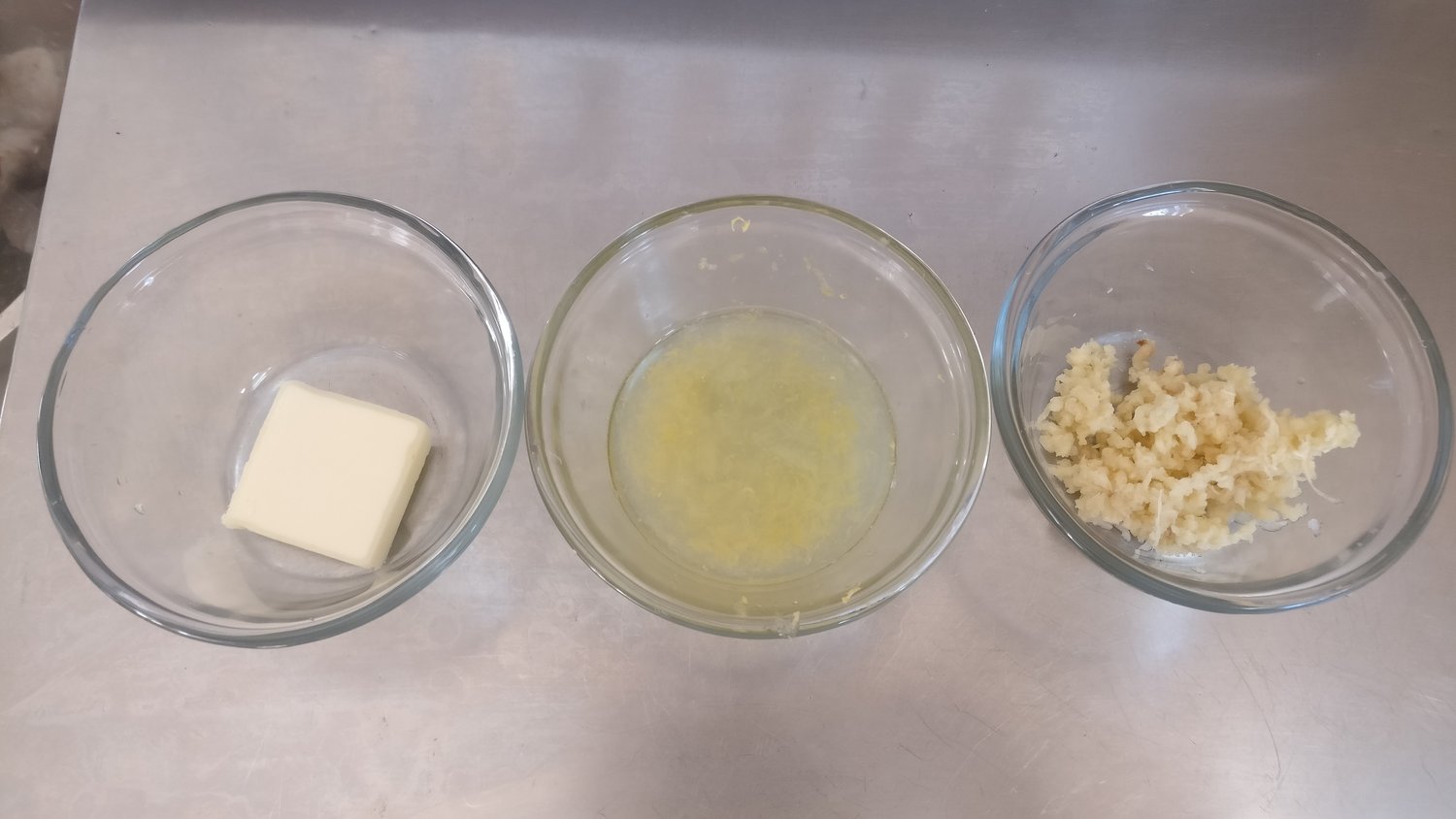 Toss the butter into a pan and melt. Add in the olive oil too.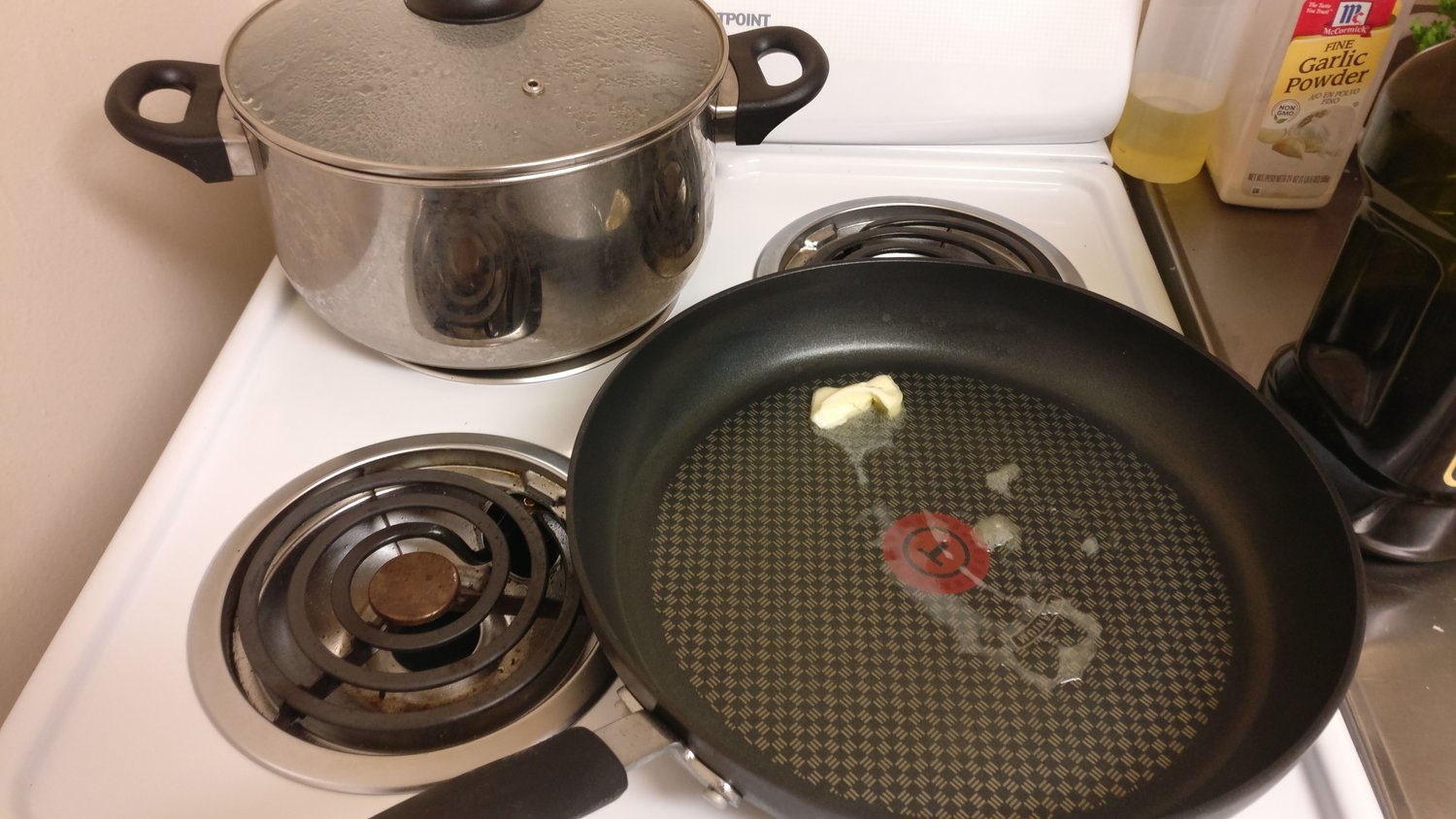 While all the fats are heating up, add in the garlic to allow the aroma and flavor to infuse into the oil.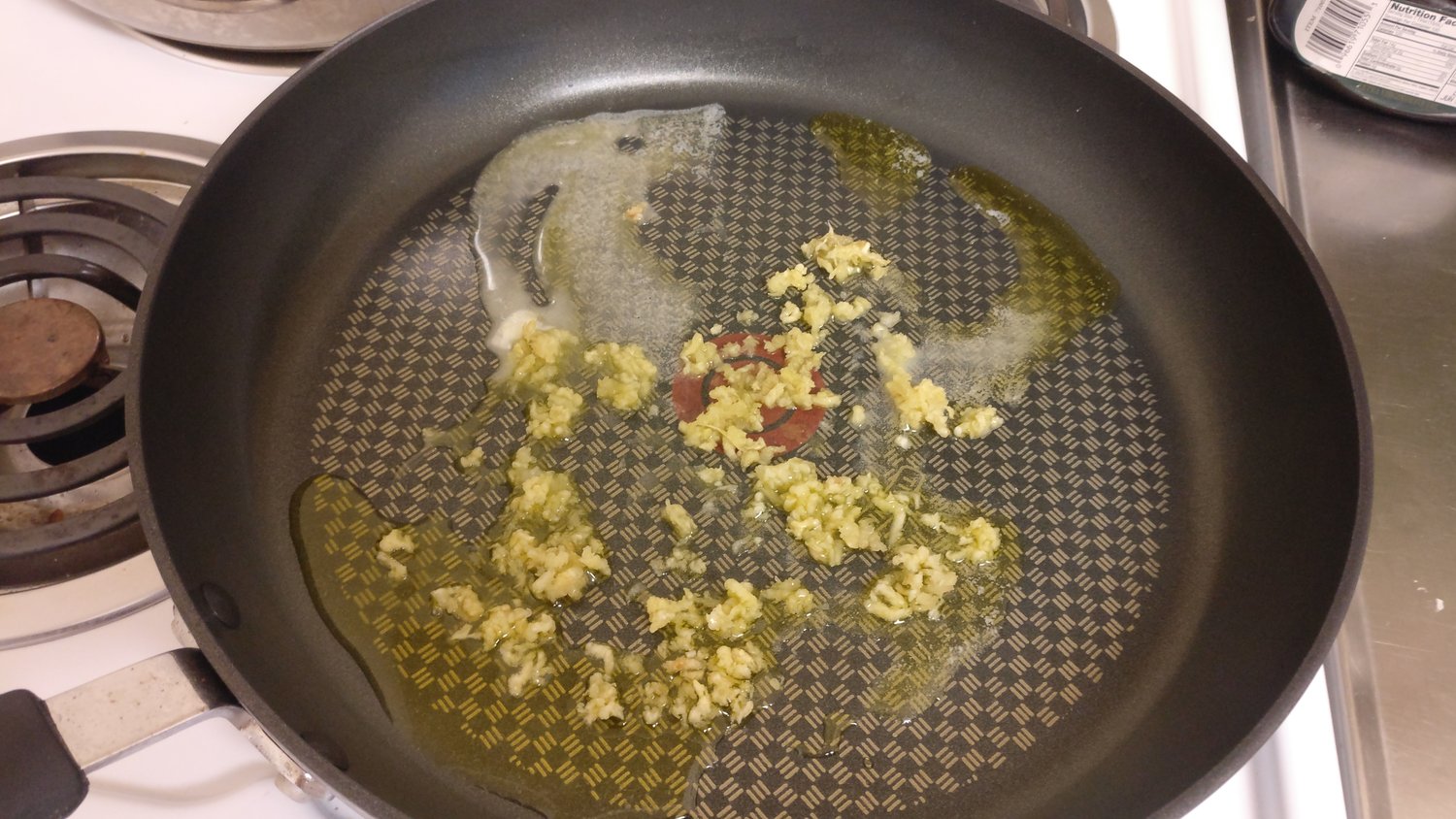 At this time, it's a good idea to start cooking the pasta.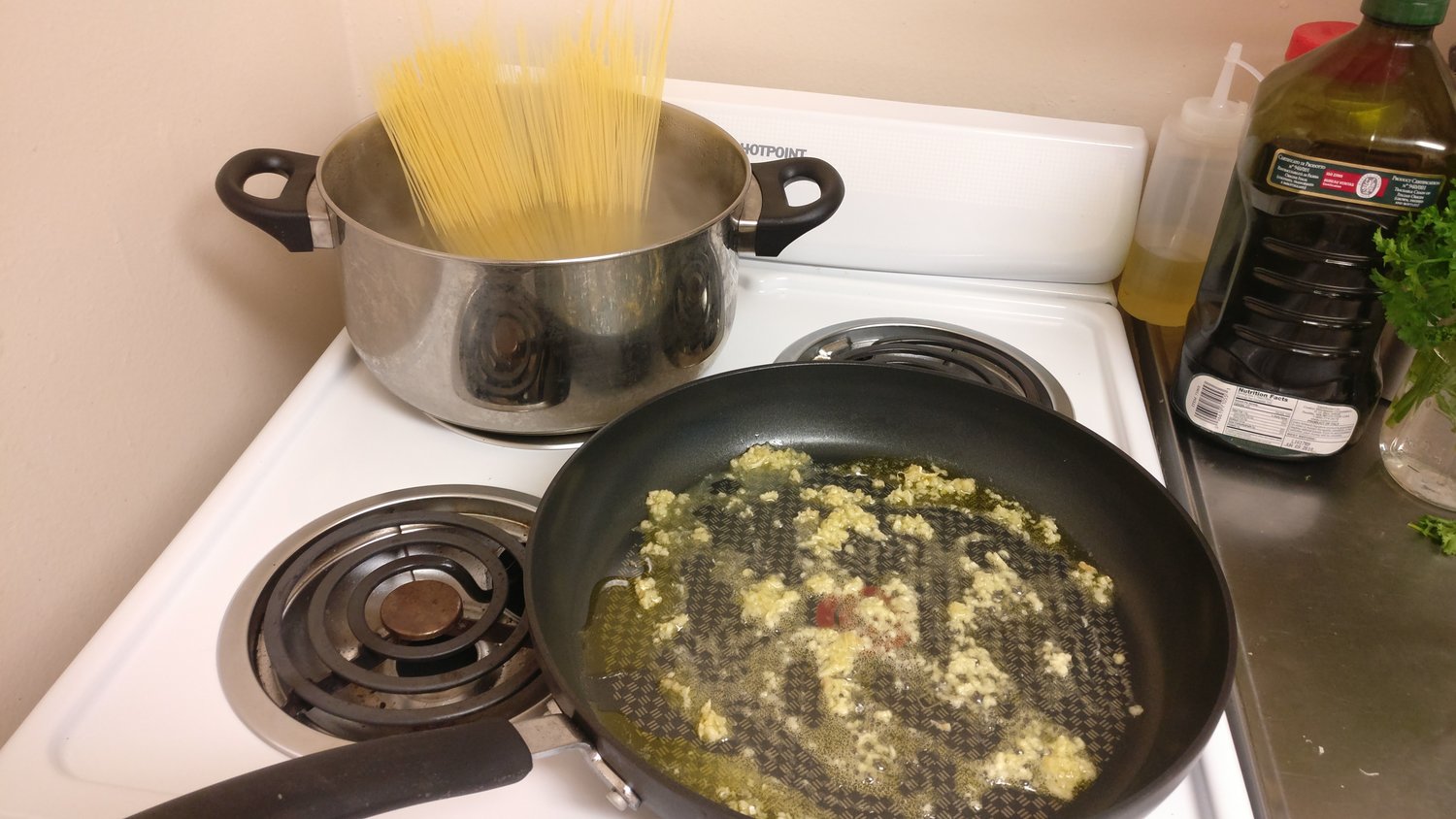 Toss the shrimp into the pan. Add the salt, pep, and red pepper flakes.
For shrimp, I like to cook it over high heat and pretty much do 30 seconds per side. I find that is good enough.
For this application though, since it's going to be cooked a little more in a sauce, I cut down the time.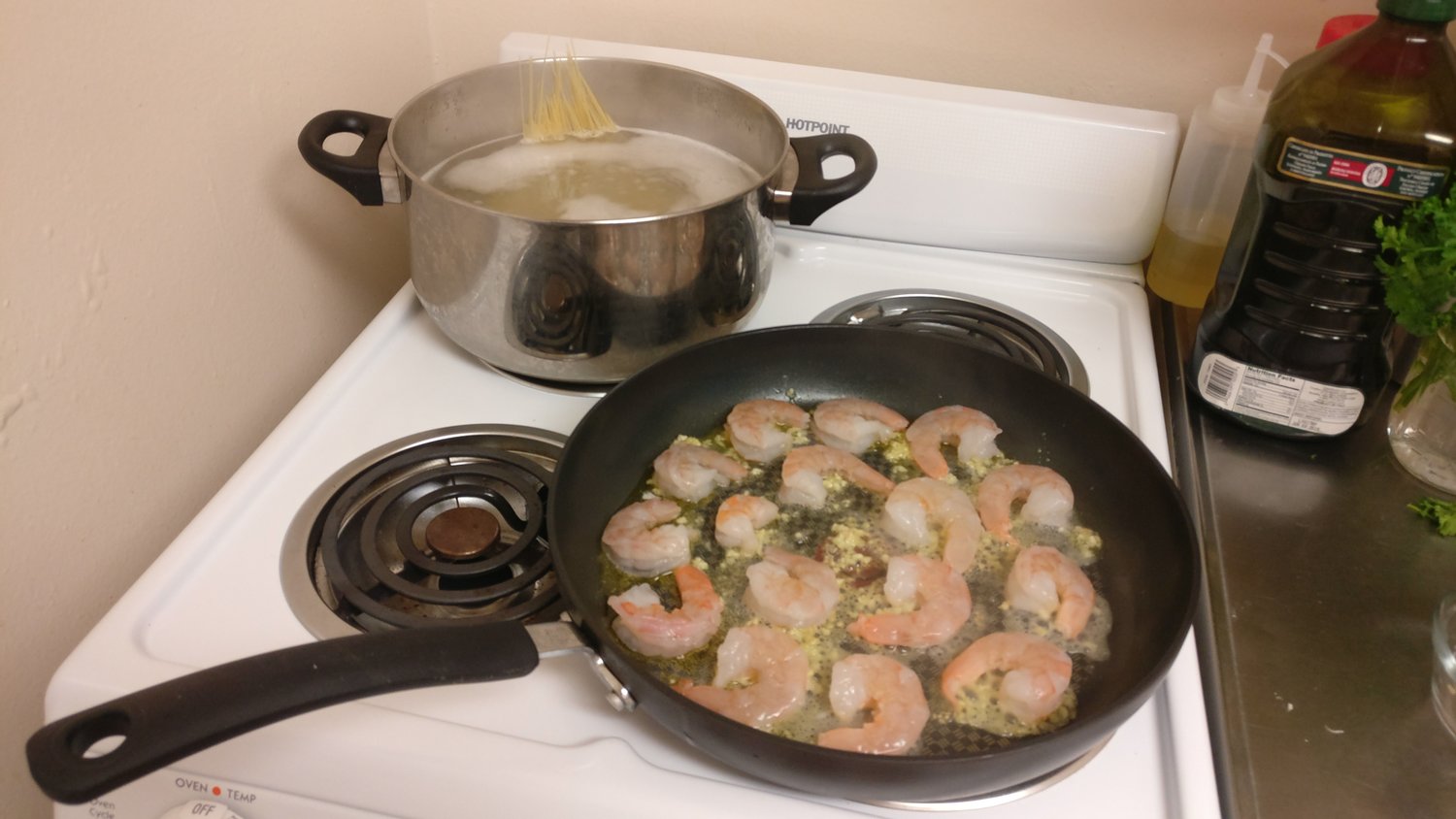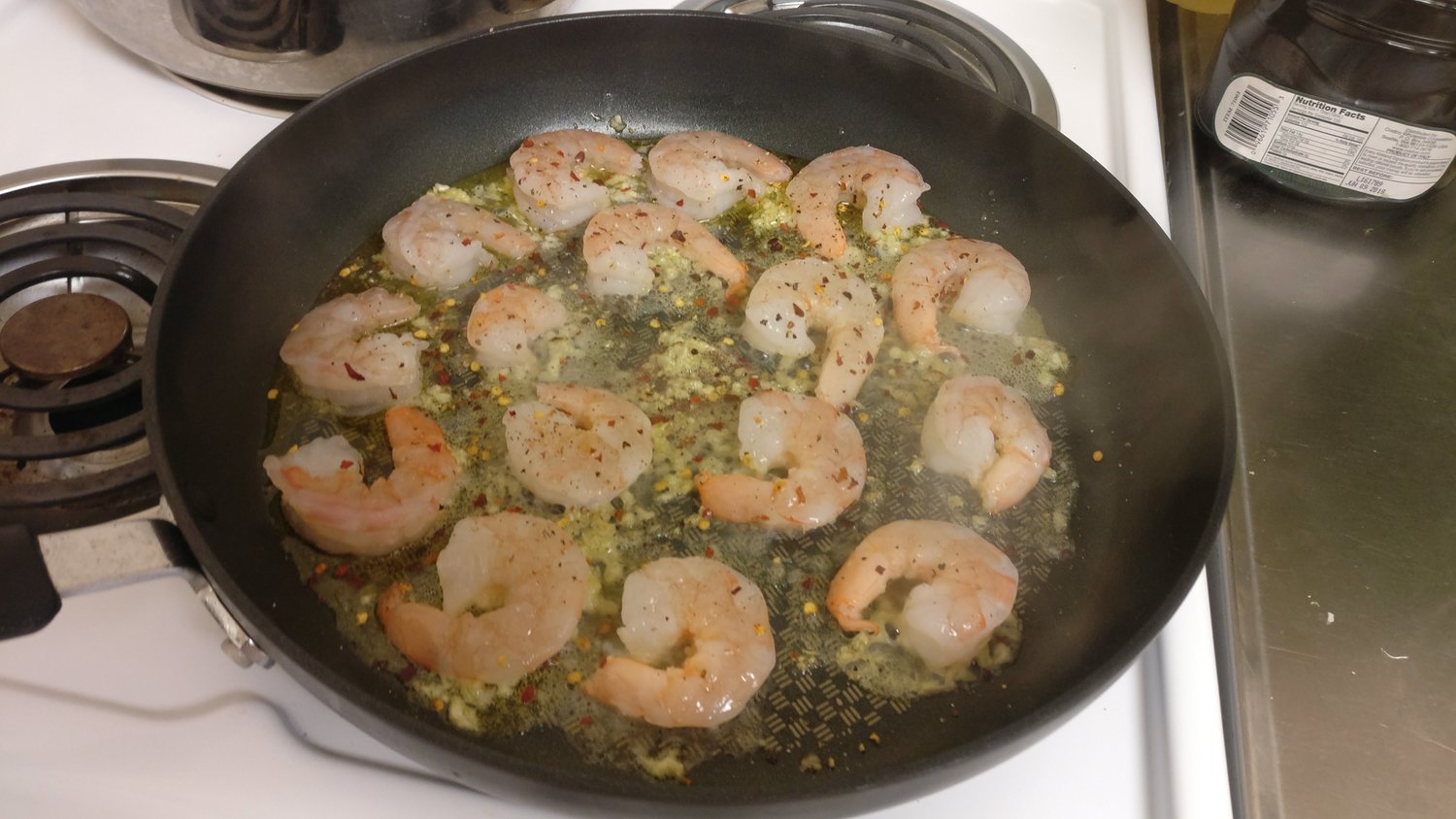 Add in wine. The remaining amount is a treat for the chef!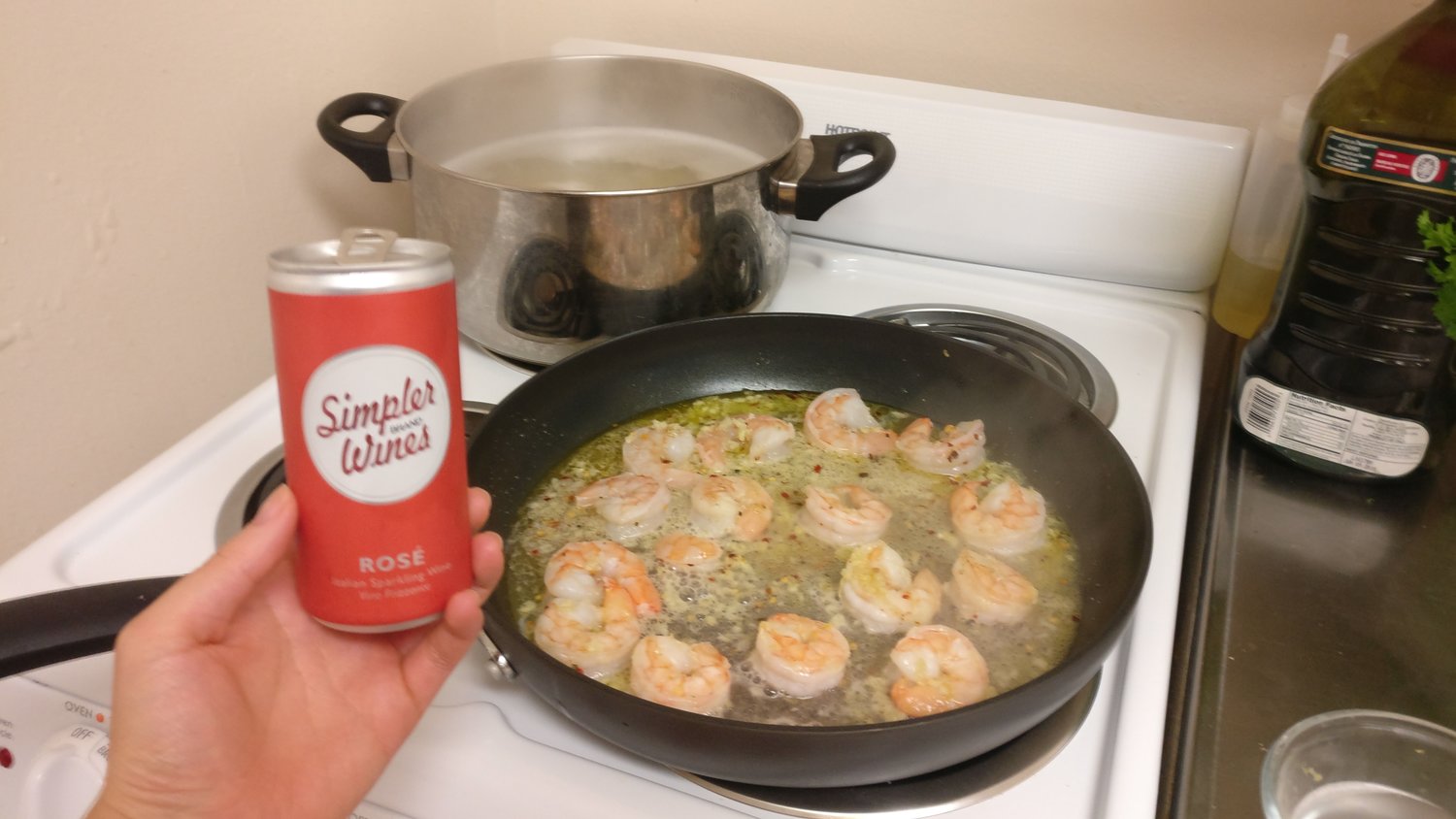 Add the cooked pasta.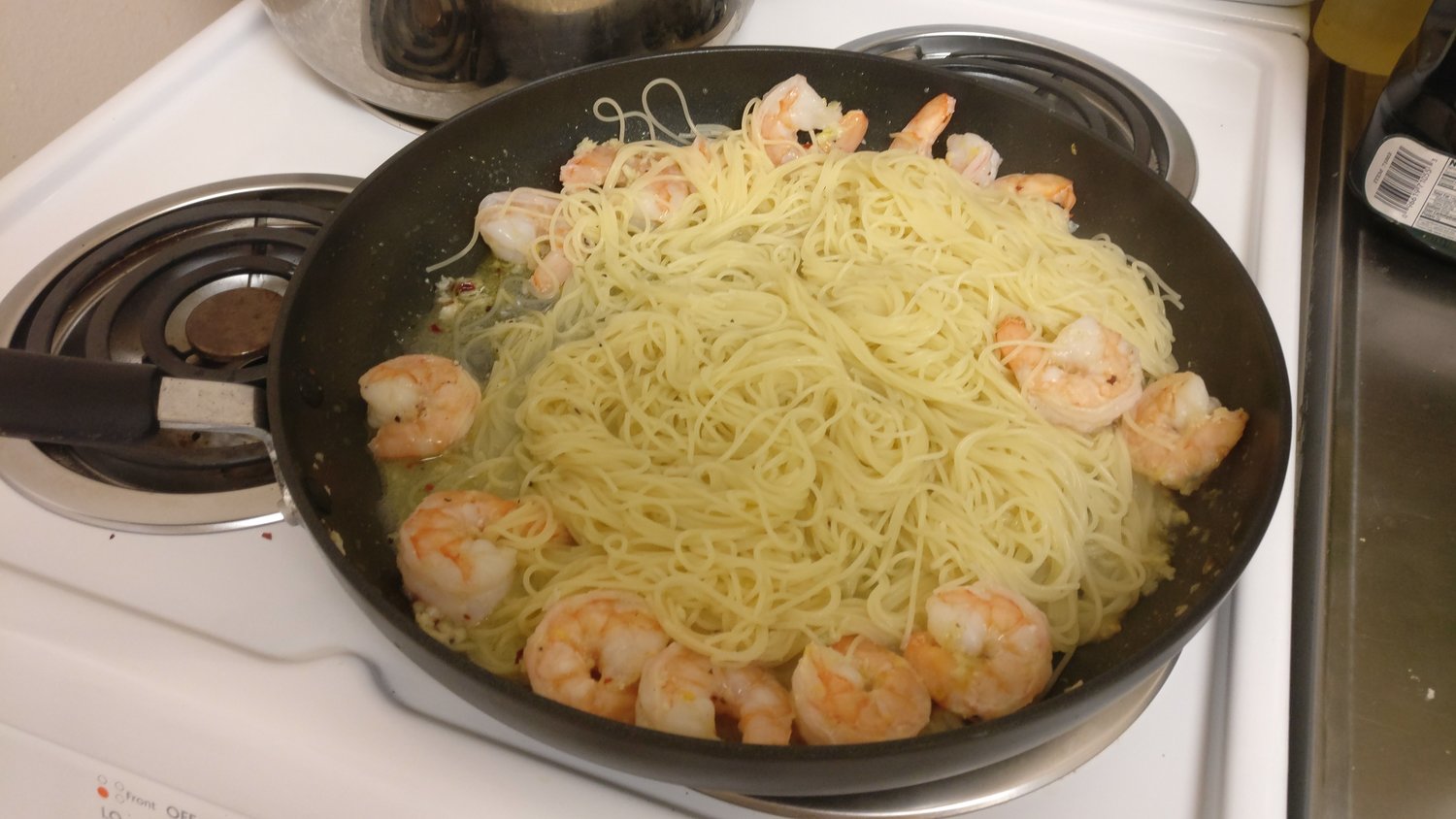 Tear in a healthy serving of fresh parsley.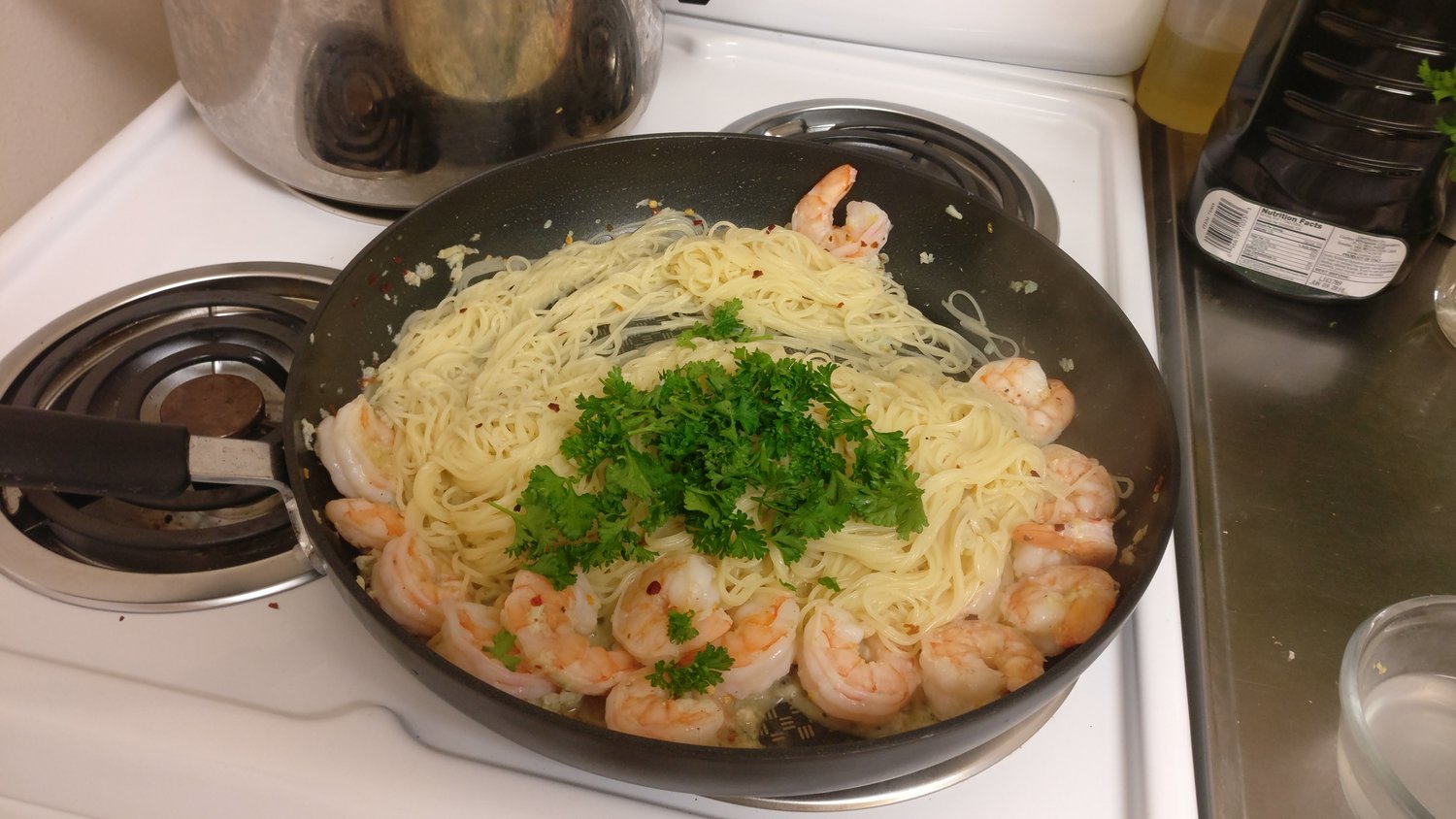 Toss everything together and add in some of the starchy pasta water to thicken the garlic-oil sauce.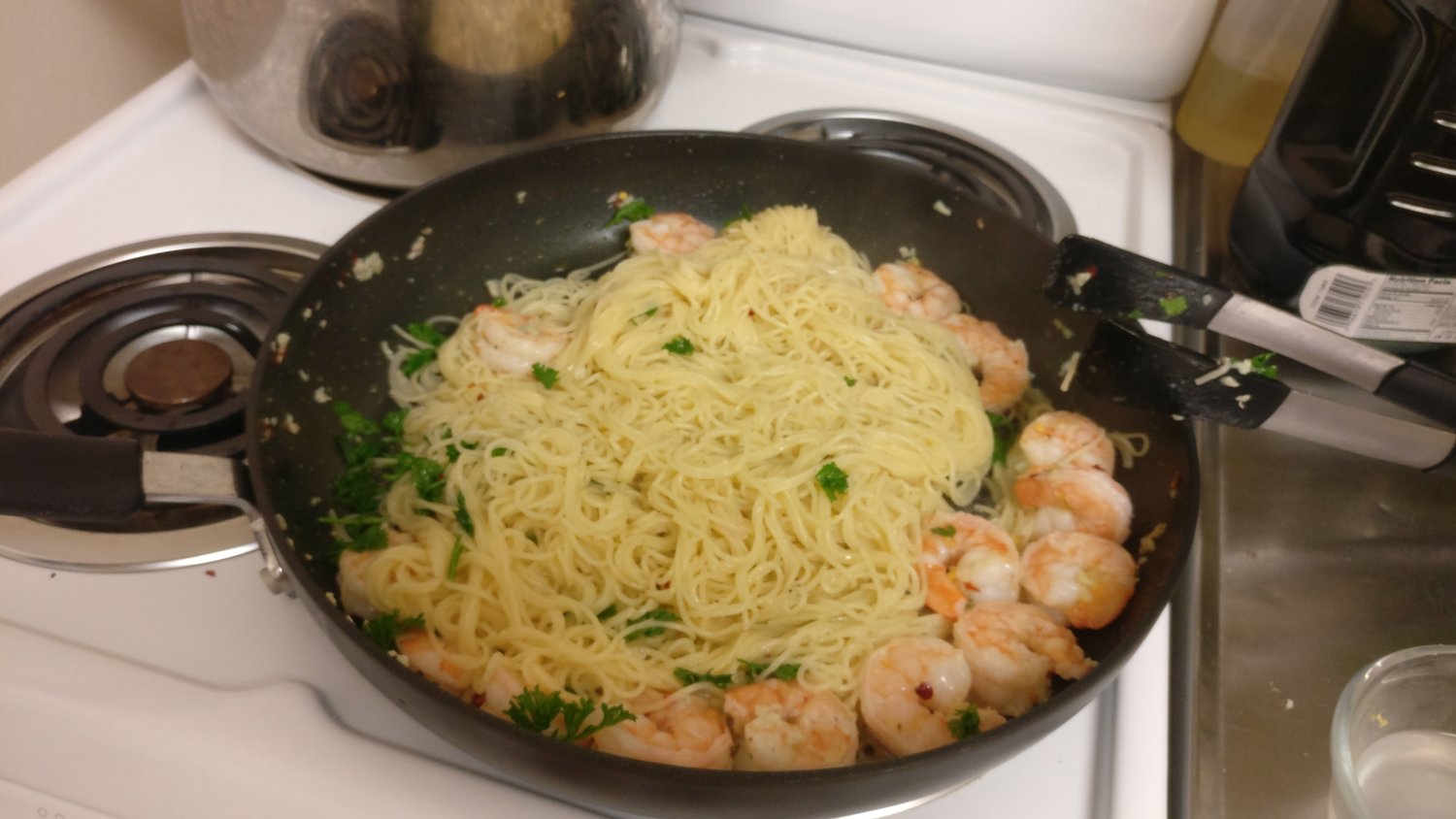 Serve!
Results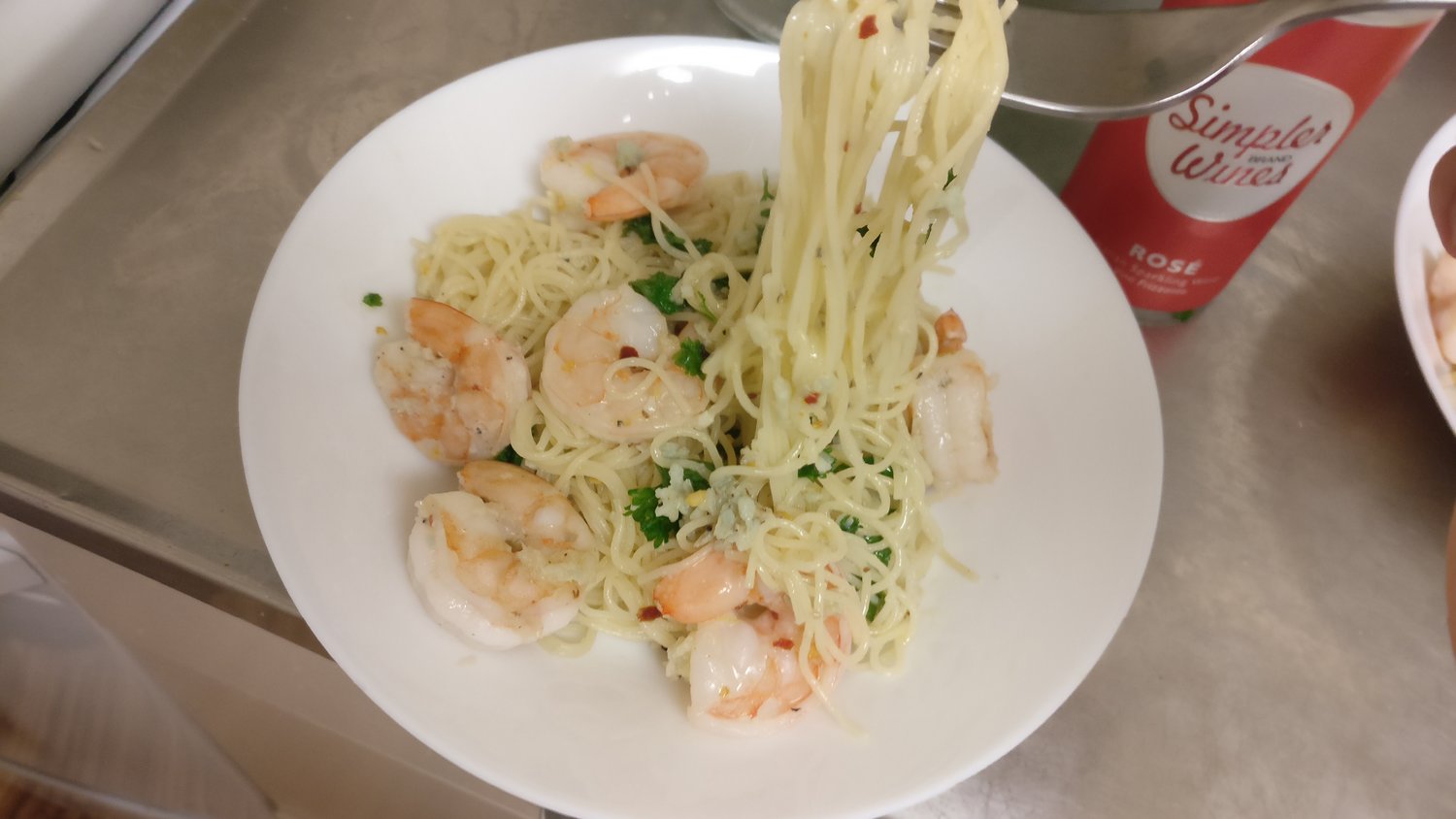 The SO was a fan, and I found this pretty yummy too, though I would have liked to have even more of the garlic flavor present.
Normally, I'm not a big pasta girl, but the angel hair and shrimp felt pretty nice and light. The lemon really helped to brighten everything as well.