In their Vegetable-based Lasagna recipe, aeghrur, RZ, and Jimmy reminded me that I hadn't made any baked pasta dishes since the first meal I made at my current apartment.
I wanted to take it a step further. They eliminated meat...what if I eliminate pasta?
---
Back when I was young and naive and always feeling hungry during my years on eating 1200 calories a day, I was terrified of carbs (rice, bread, pasta, fruit) and protein (primarily meat). Most of my diet consisted of veggies since they're chockful of water to keep you full, but have so few calories. Limiting myself to certain foods made eating harder, but at the same time, it made kitchen adventures more fun and required more creativity.
For instance, I didn't want to eat spaghetti...so I'd peel of strands of a long carrot to make my own noodles. Or maybe I didn't want to eat chips, so I'd dip cucumber slices into salsa instead.
It was a weird period of life, but it made me really enjoy the process of kitchen experimentation.
---
Ingredients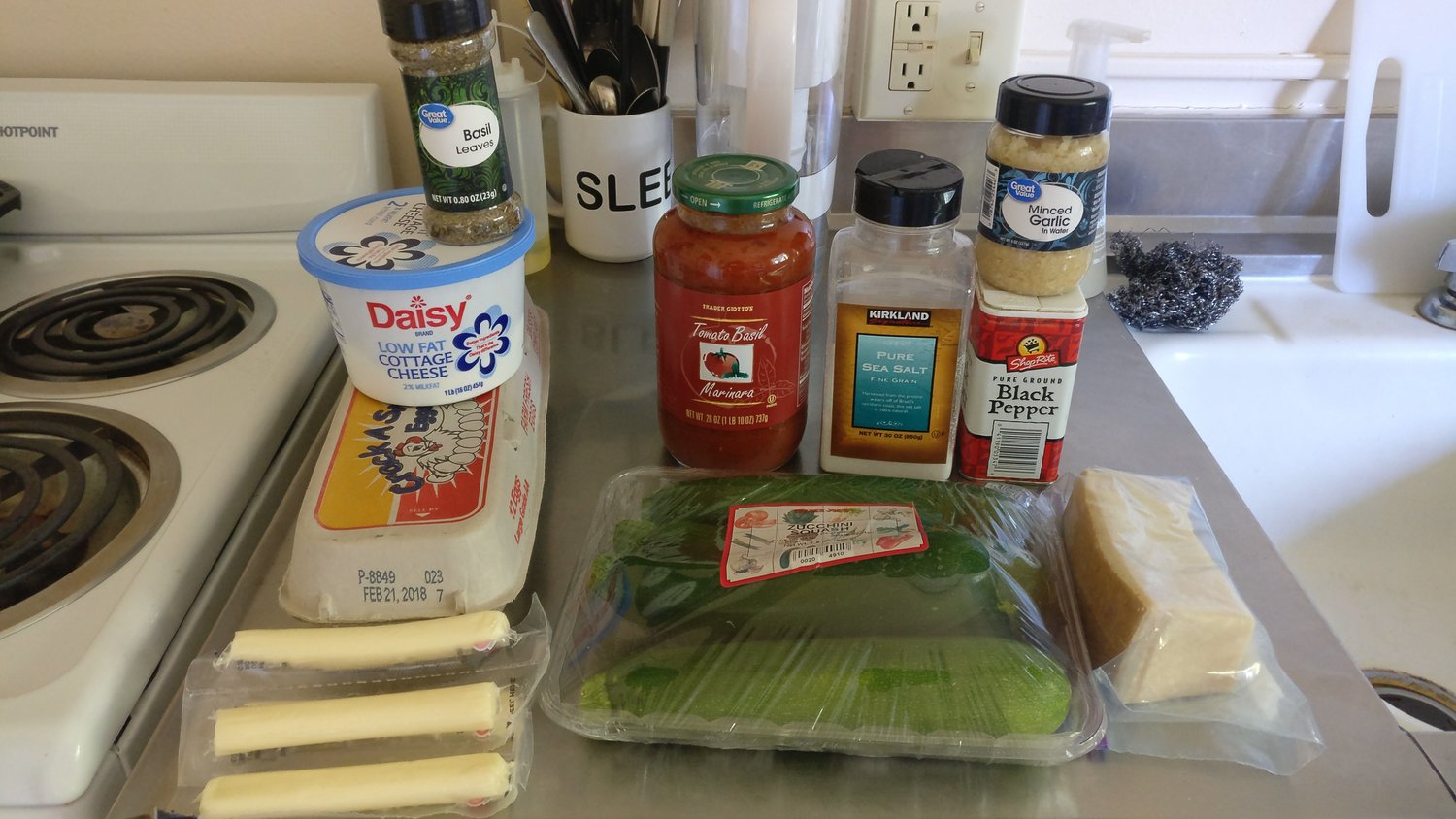 4 thick zucchini
1/2 cup marinara sauce
1 egg
2/3 cup cottage cheese (or ricotta cheese if you're not a believer of extra protons)
basil
a clove of minced garlic
shredded mozzarella (or some string cheese if that's all you have on hand)
parmeggiano for topping, though I totally forgot to add it when I made this
crushed red pepper (not pictured)
salt + pepper to taste
Methodology
Preheat the oven to 400F.
While that's happening, let's work on combining the creamy filling. Mix together the egg, cottage cheese, basil, garlic, crushed red pepper, salt, and pepper.
I've been trying to incorporate more protein into my diet this past year, and one of my staple snack/meals is cottage cheese mixed with salsa and placed into lettuce wraps. The filling for this rollatini was super good though--I'll need to swap out the salsa for this mix some time.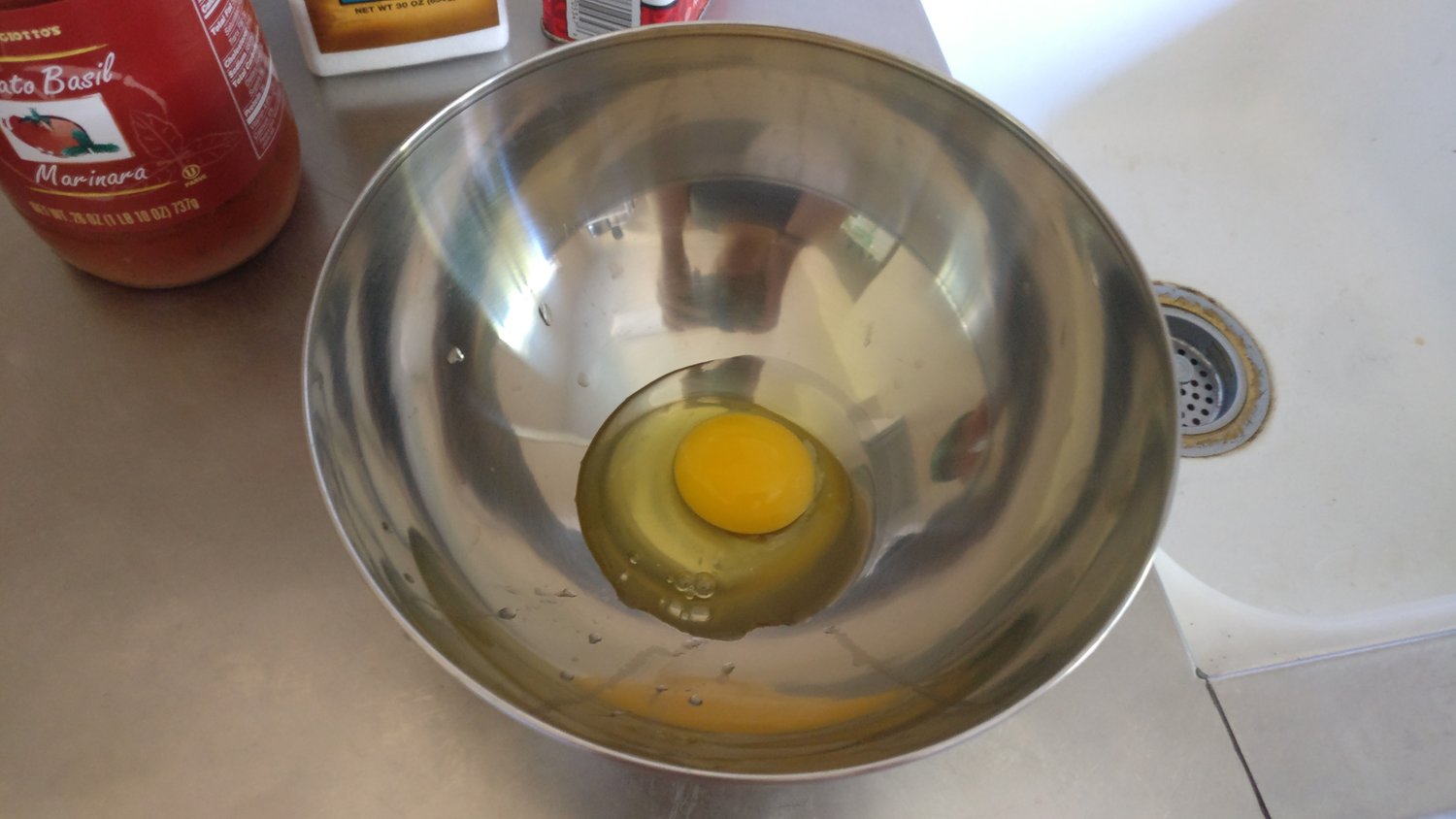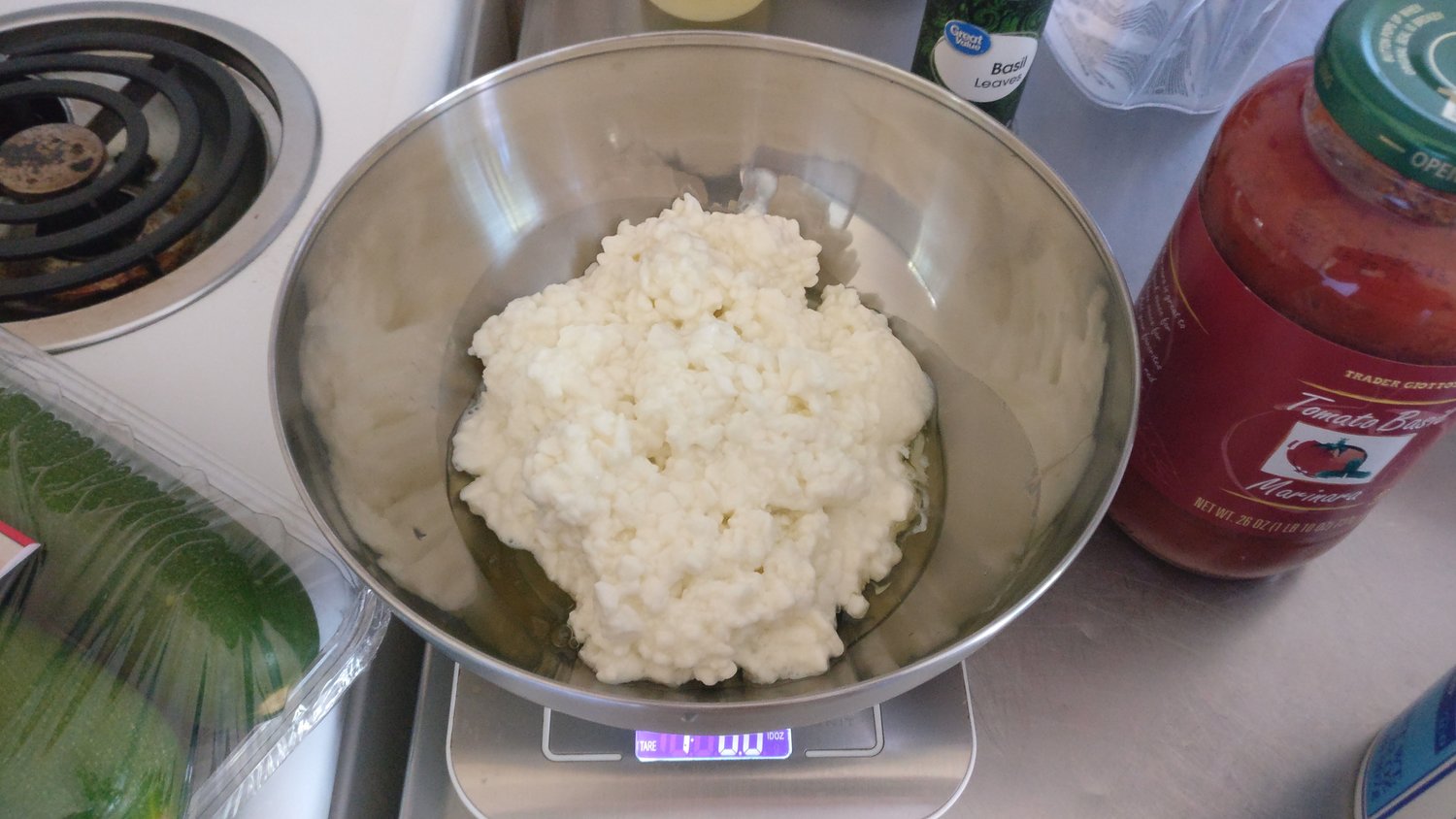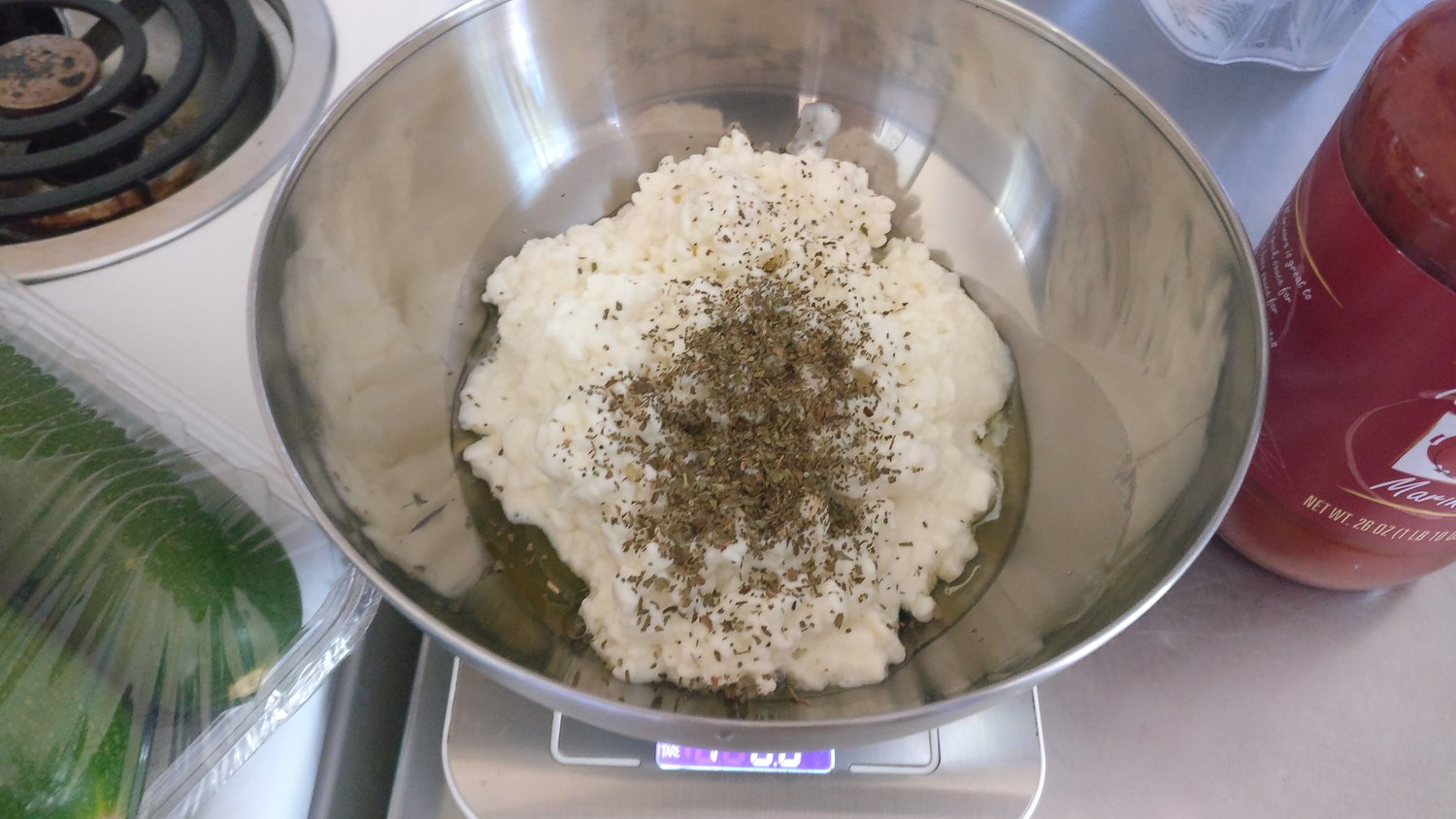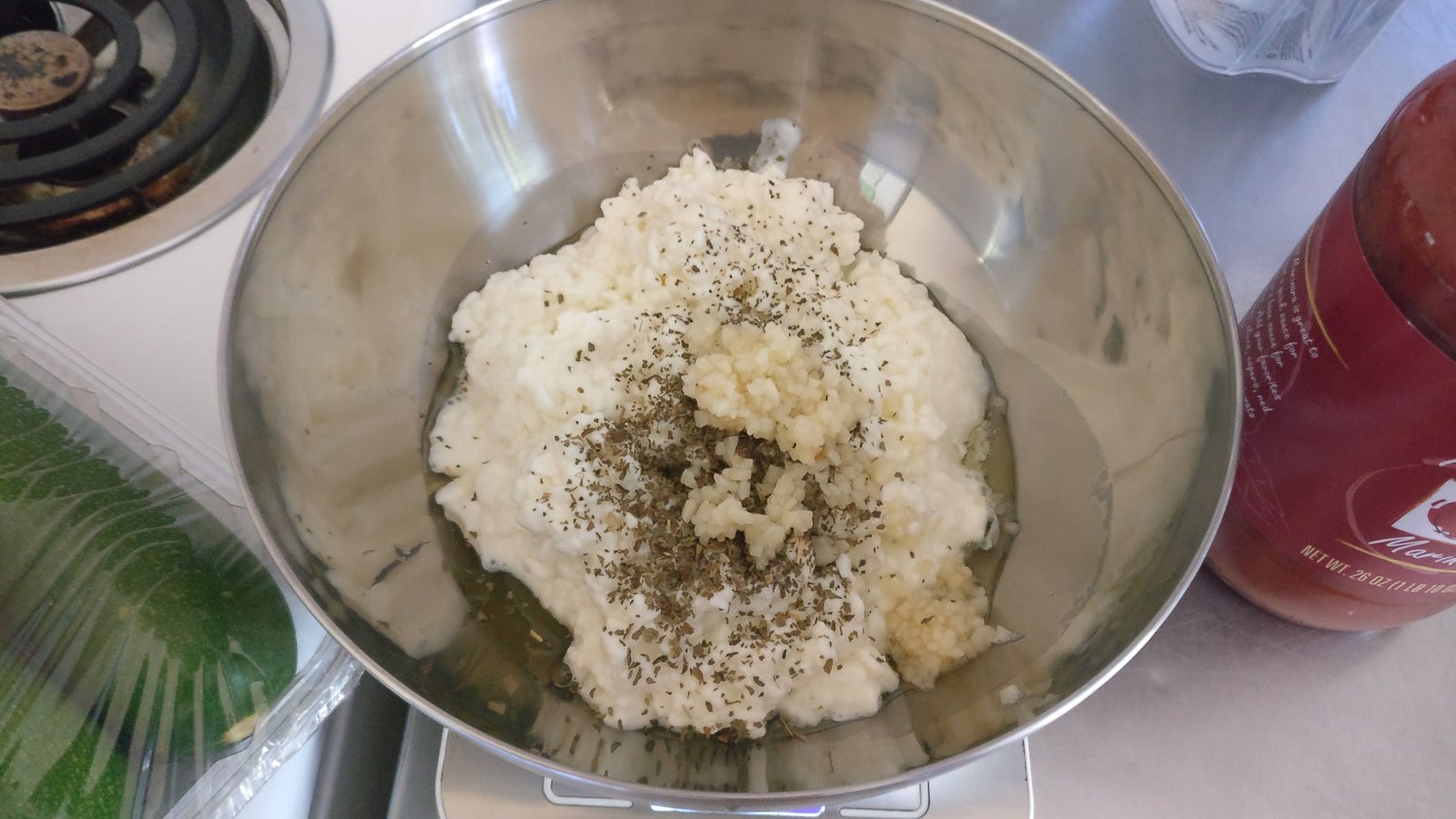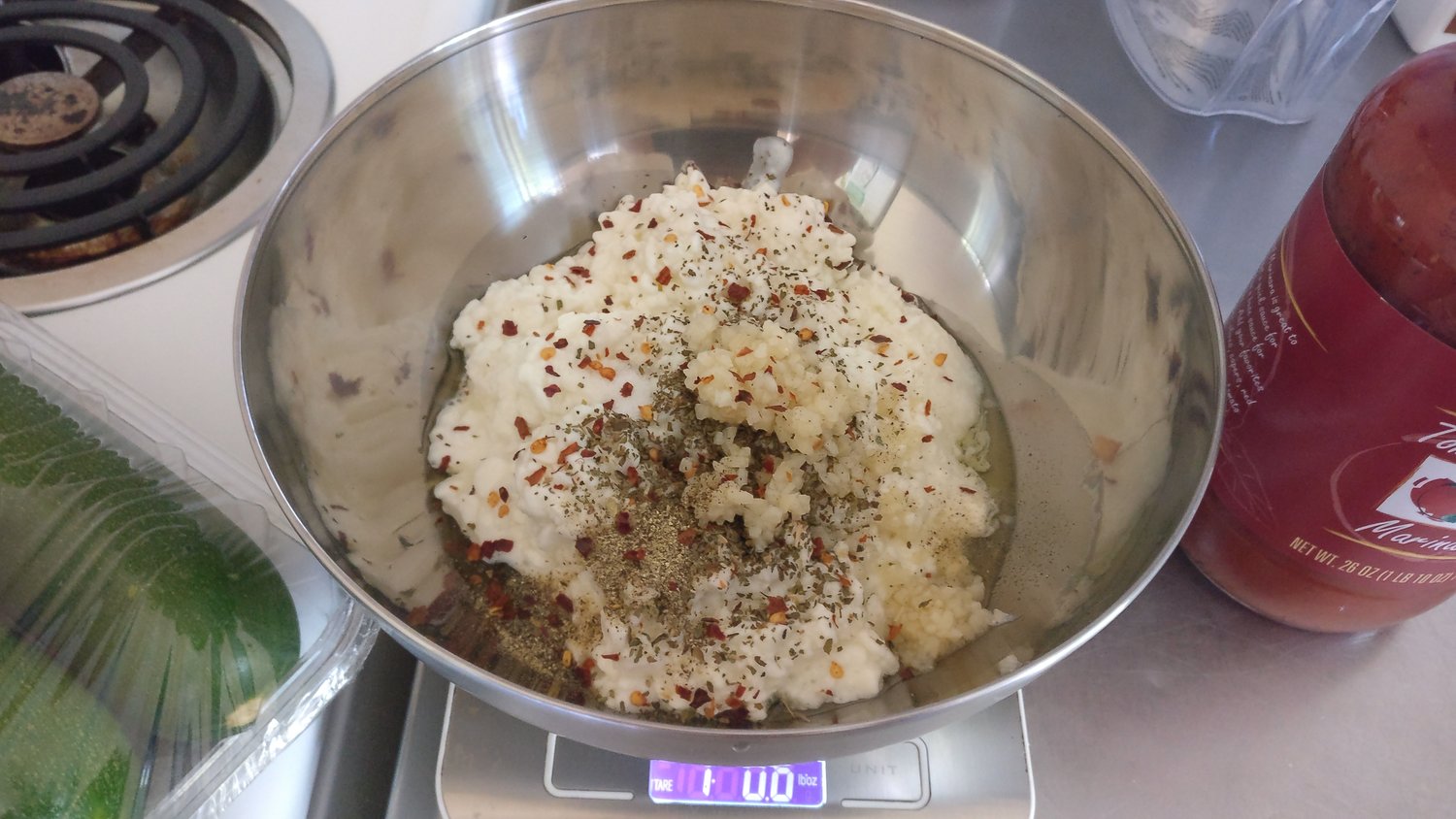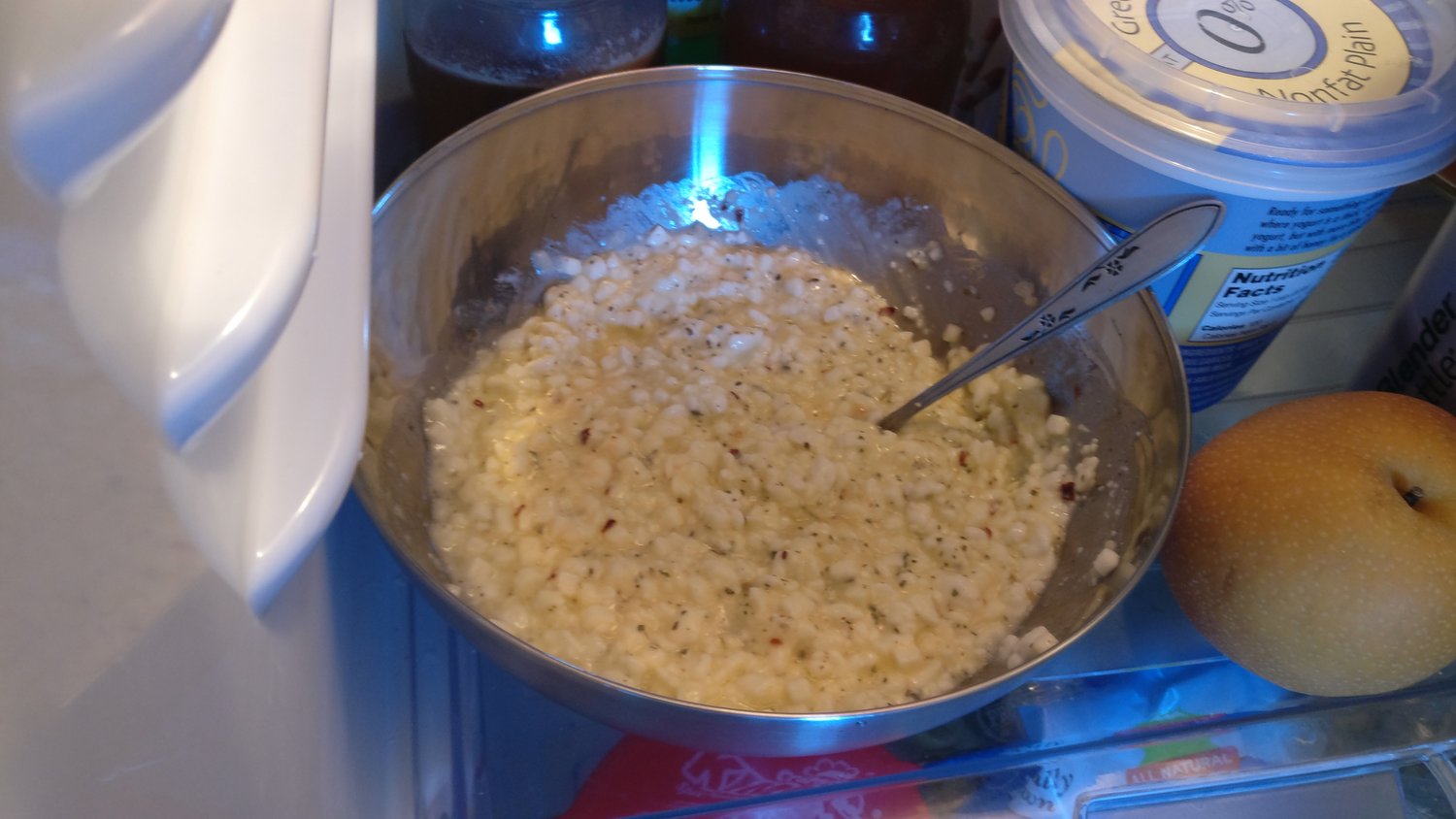 Now that the filling is done, let's start on the zuchinni. If you own a mandolin, your job will be very easy to cut 1/8 in slices.
If you're like me and just own a knife, good luck.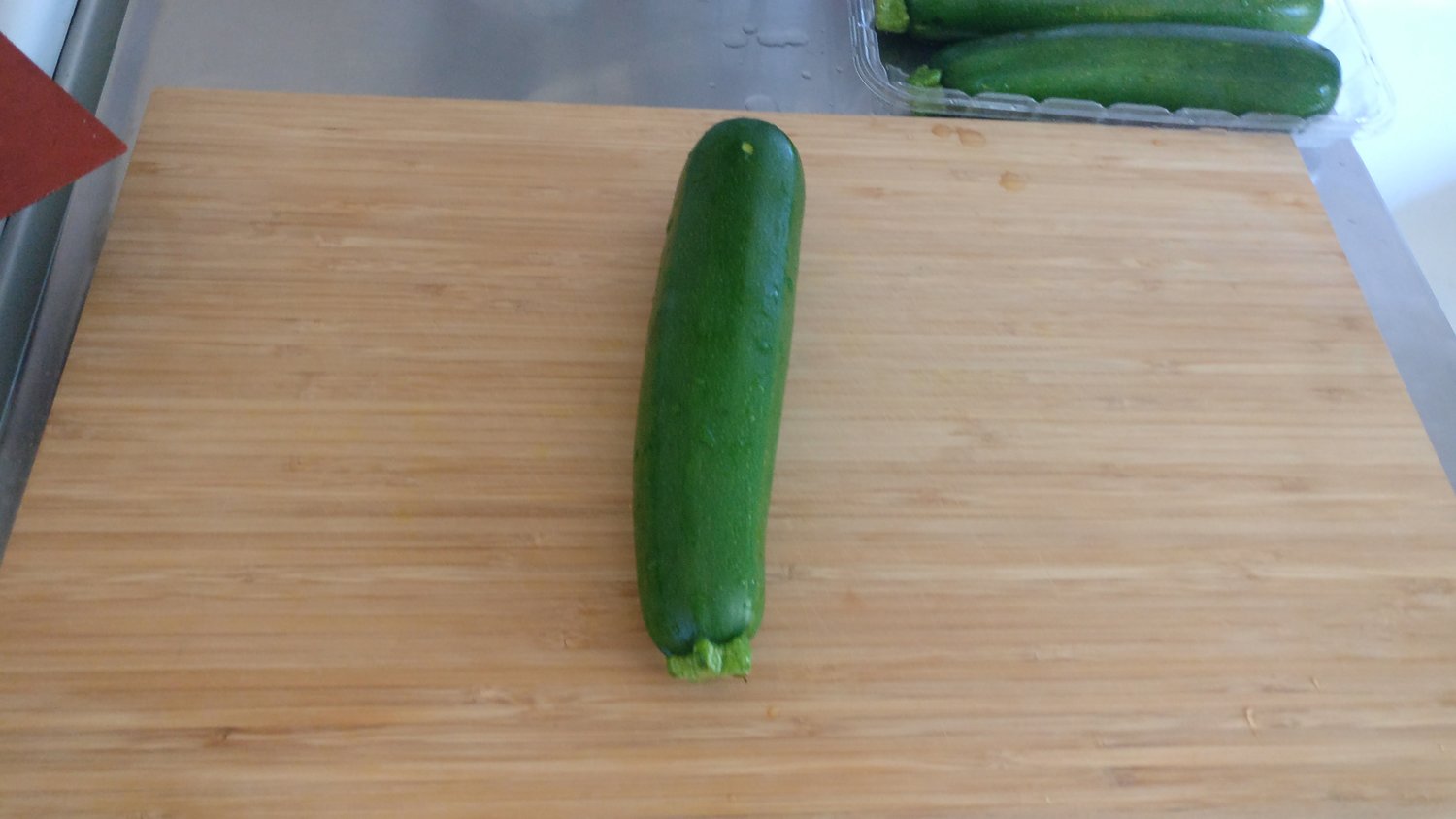 Whenever I am cutting rounded things like potatoes or carrots, what I like to do is cut off a little cheek so there is a fat surface that my veg can stand on.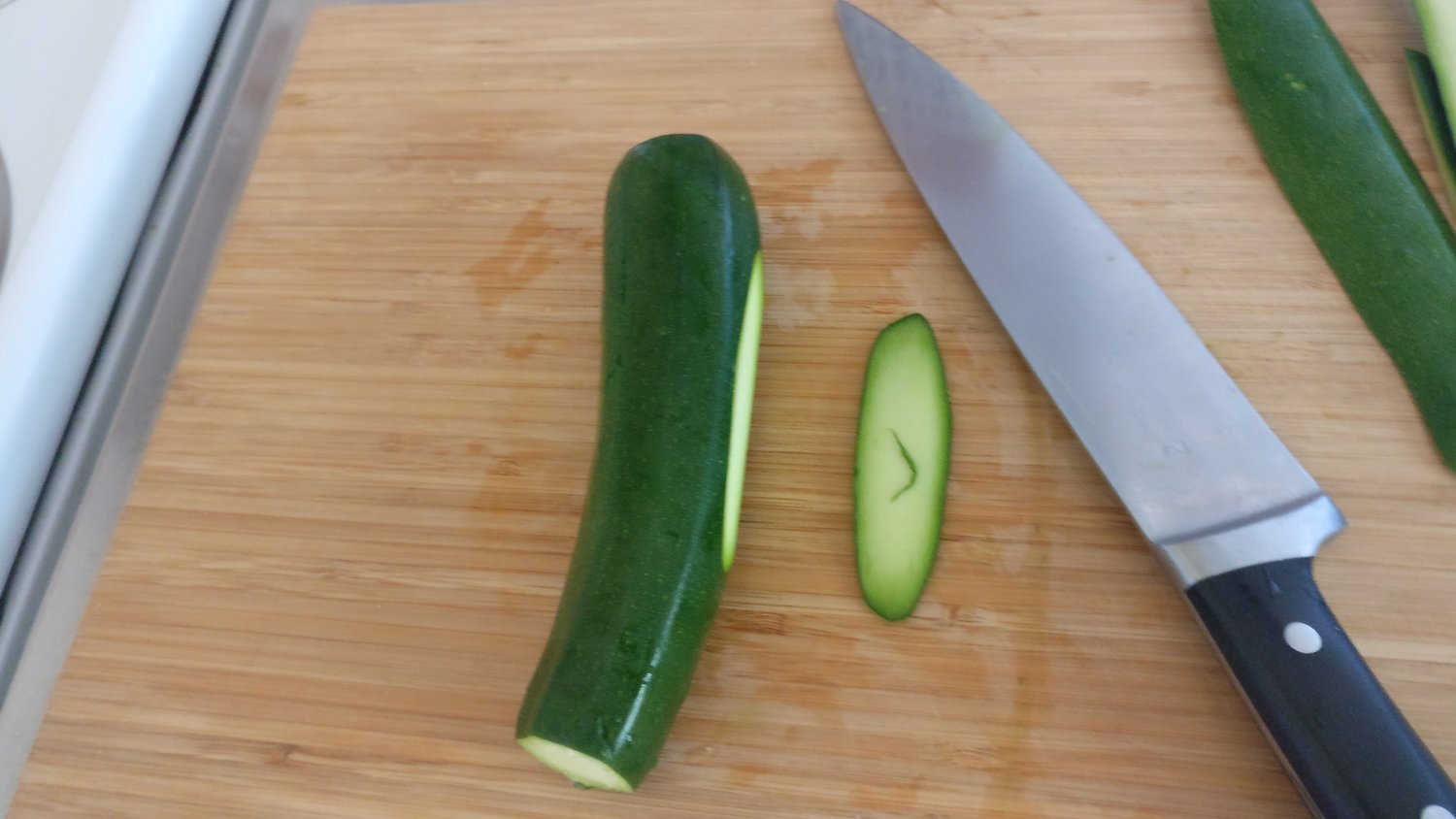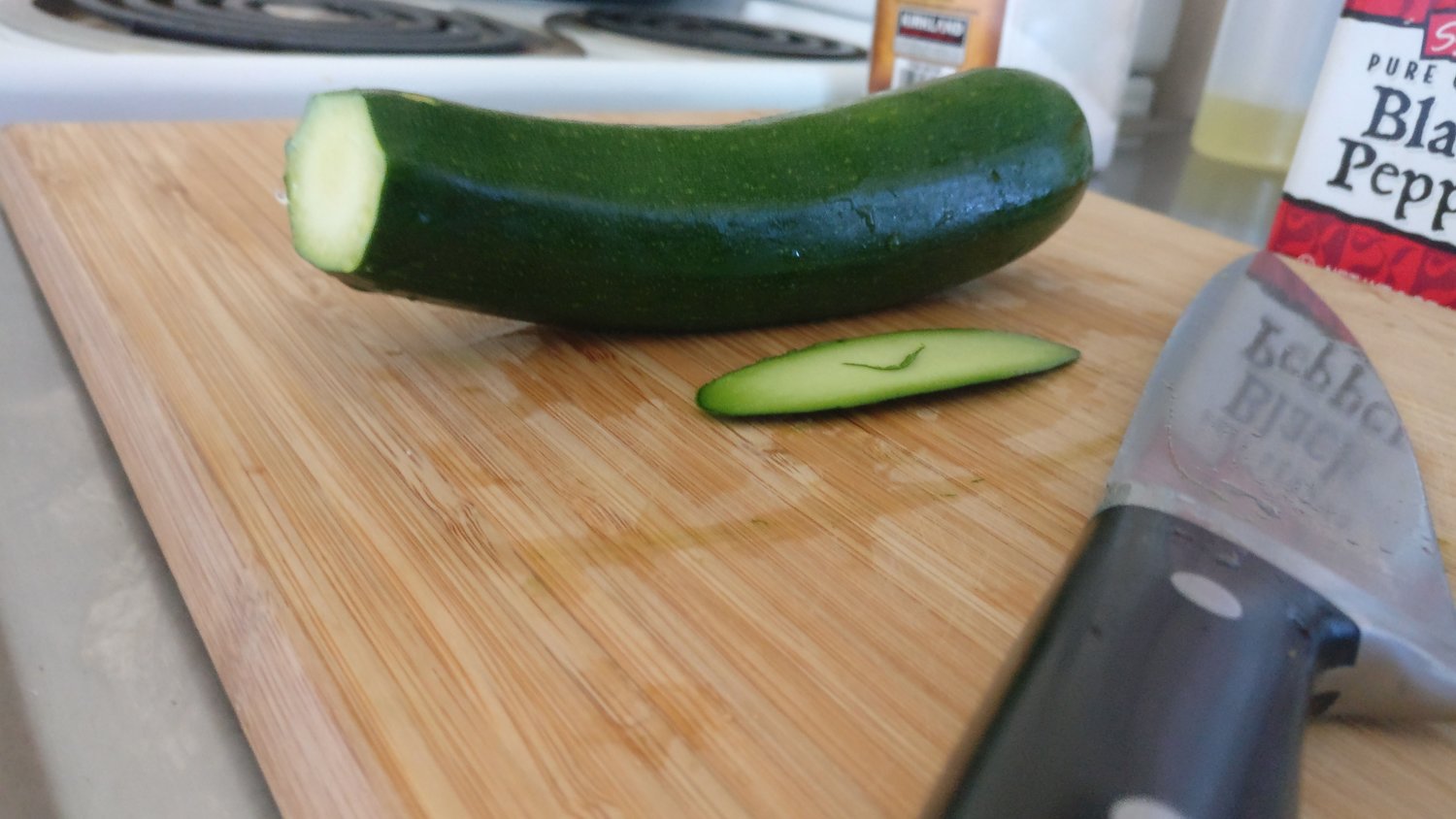 Proceed to cut into thin slices.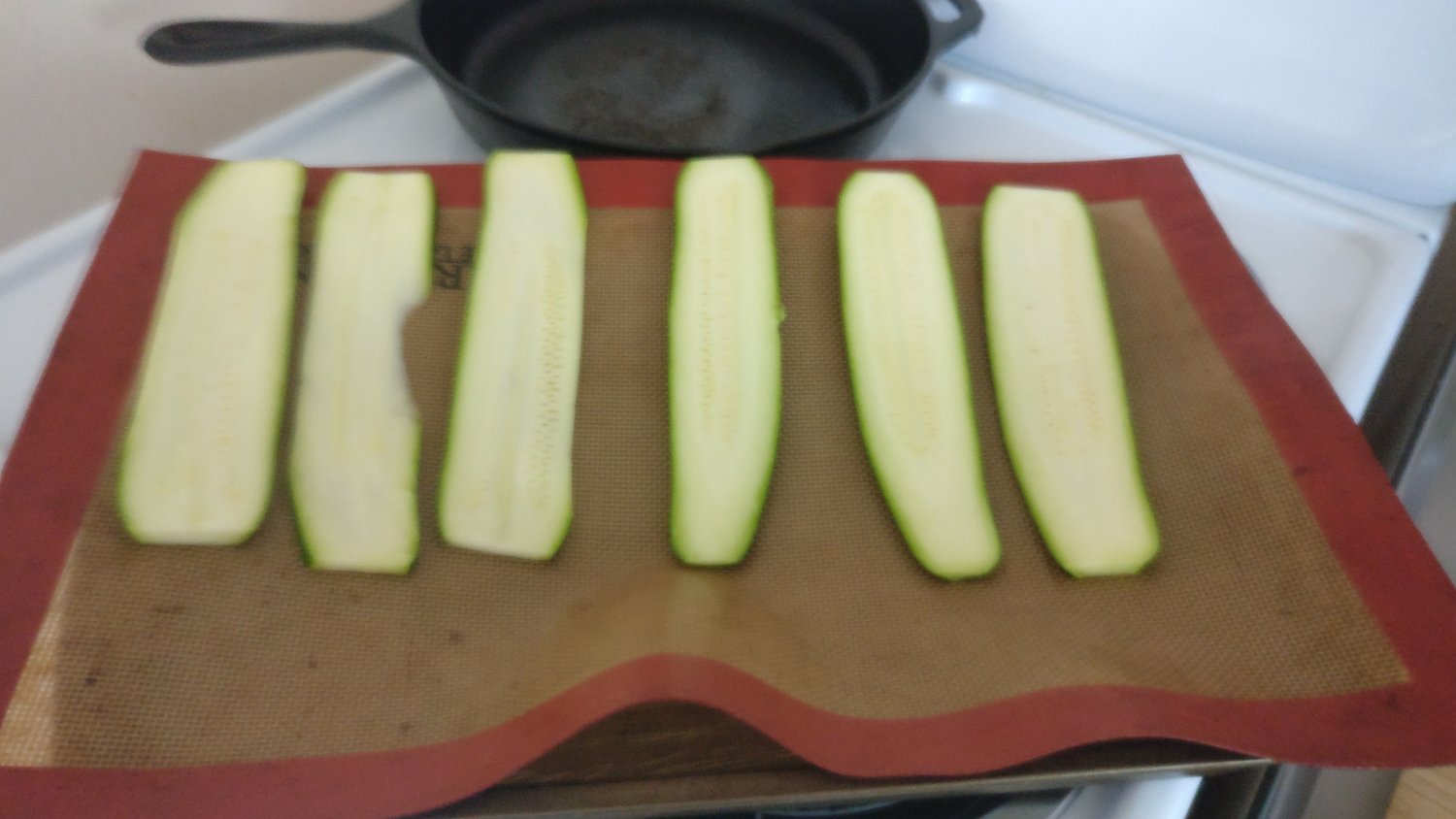 Now we want to draw out as much water as possible from the zucchini so that we don't end up with a soup later.
Salt and pepper both sides lightly and place in the oven for ~10 minutes.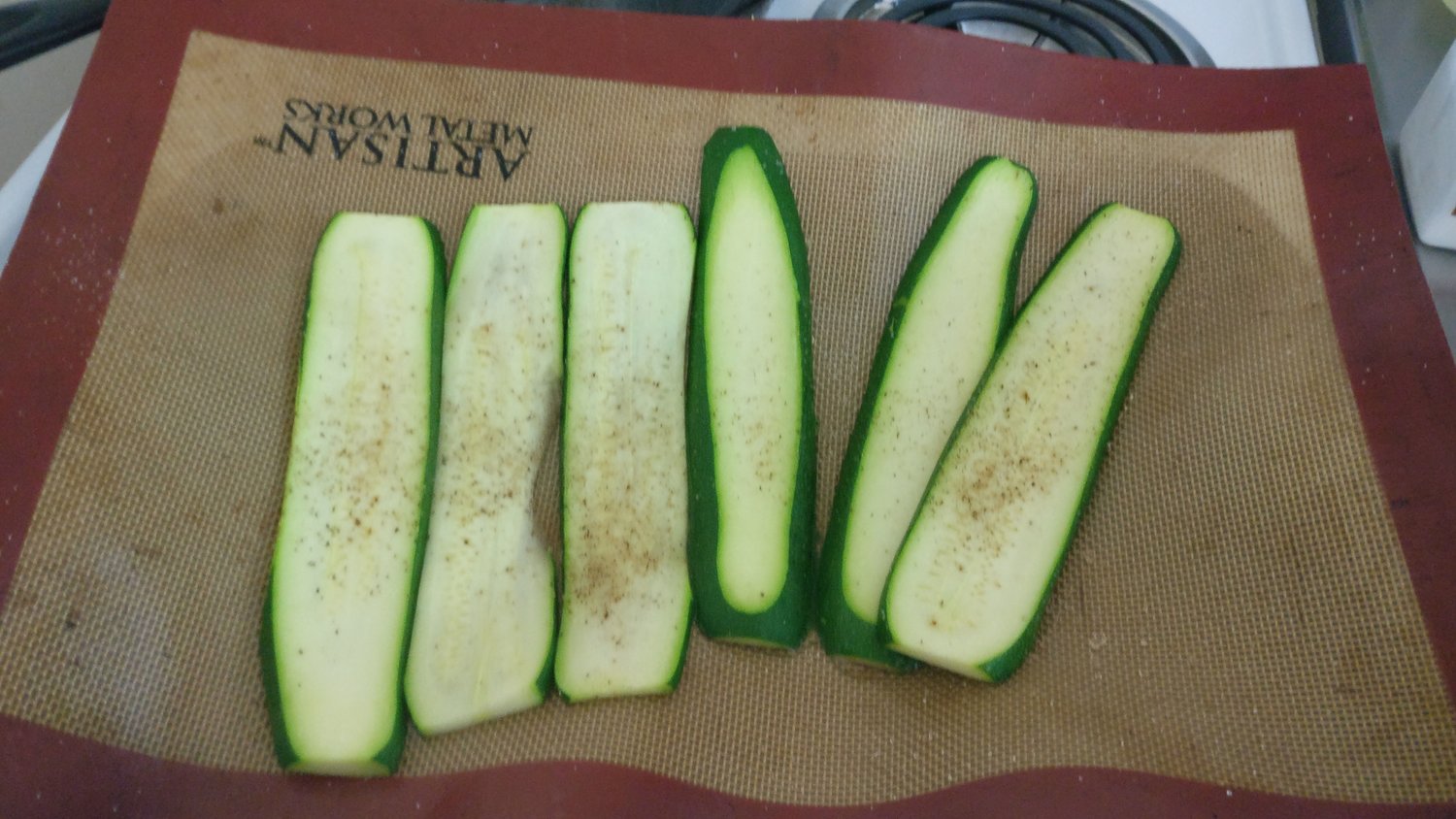 When done baking and the zucchini is pliable, drain on paper towel and let cool until you can handle the slices without getting burned.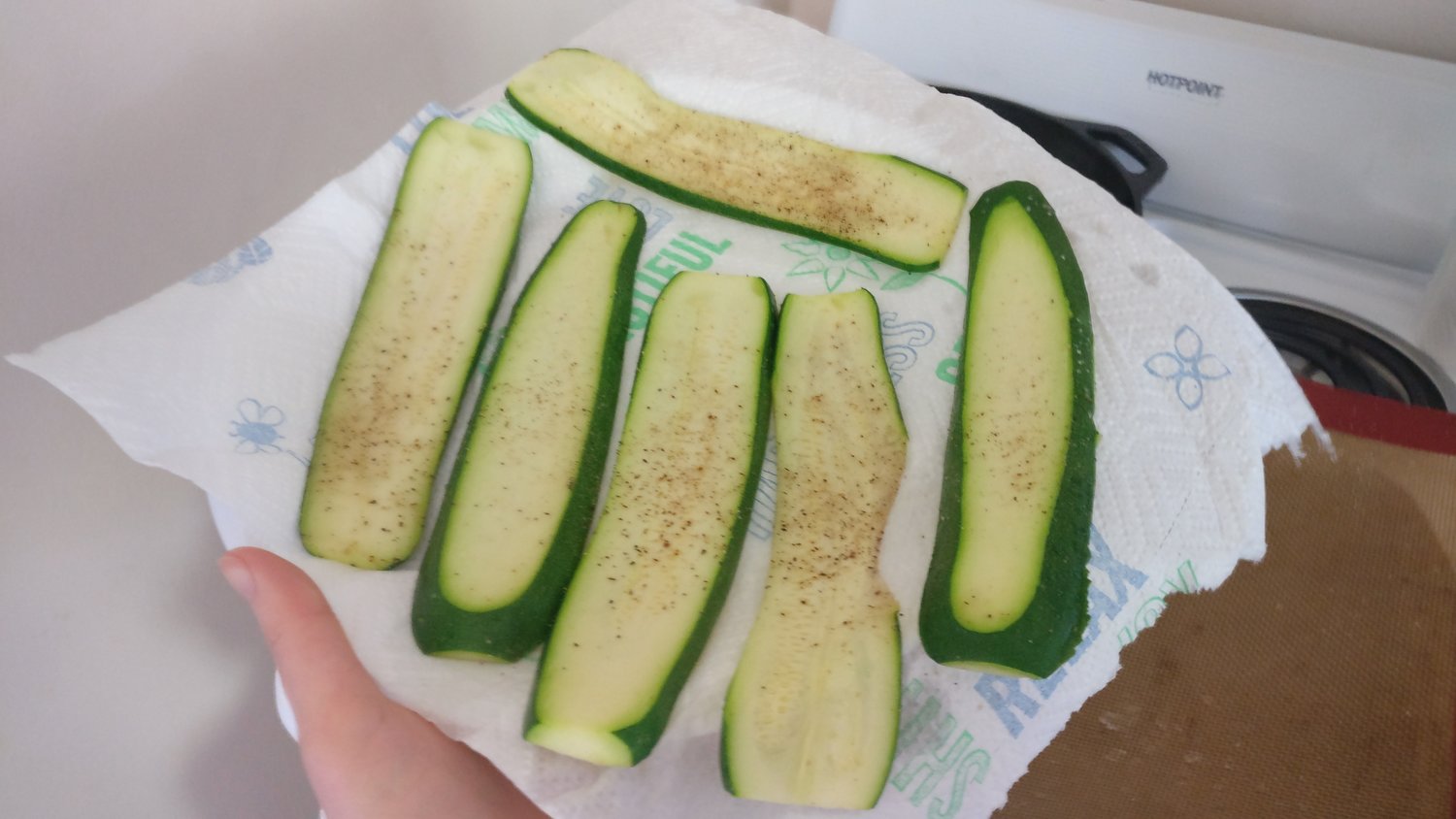 Now, time to assemble.
Grab a slice, and top with the cottage cheese mixture.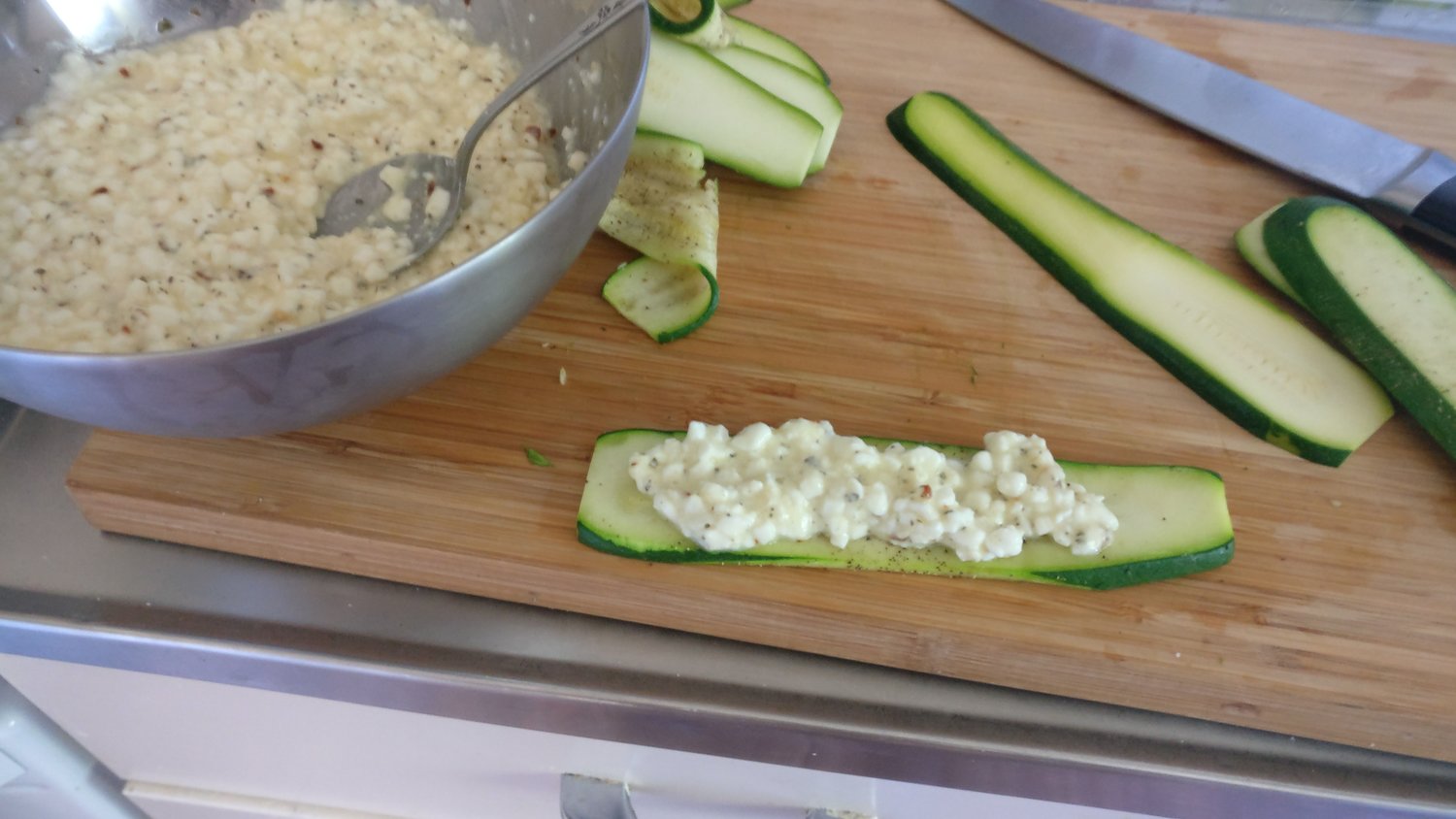 Roll it up.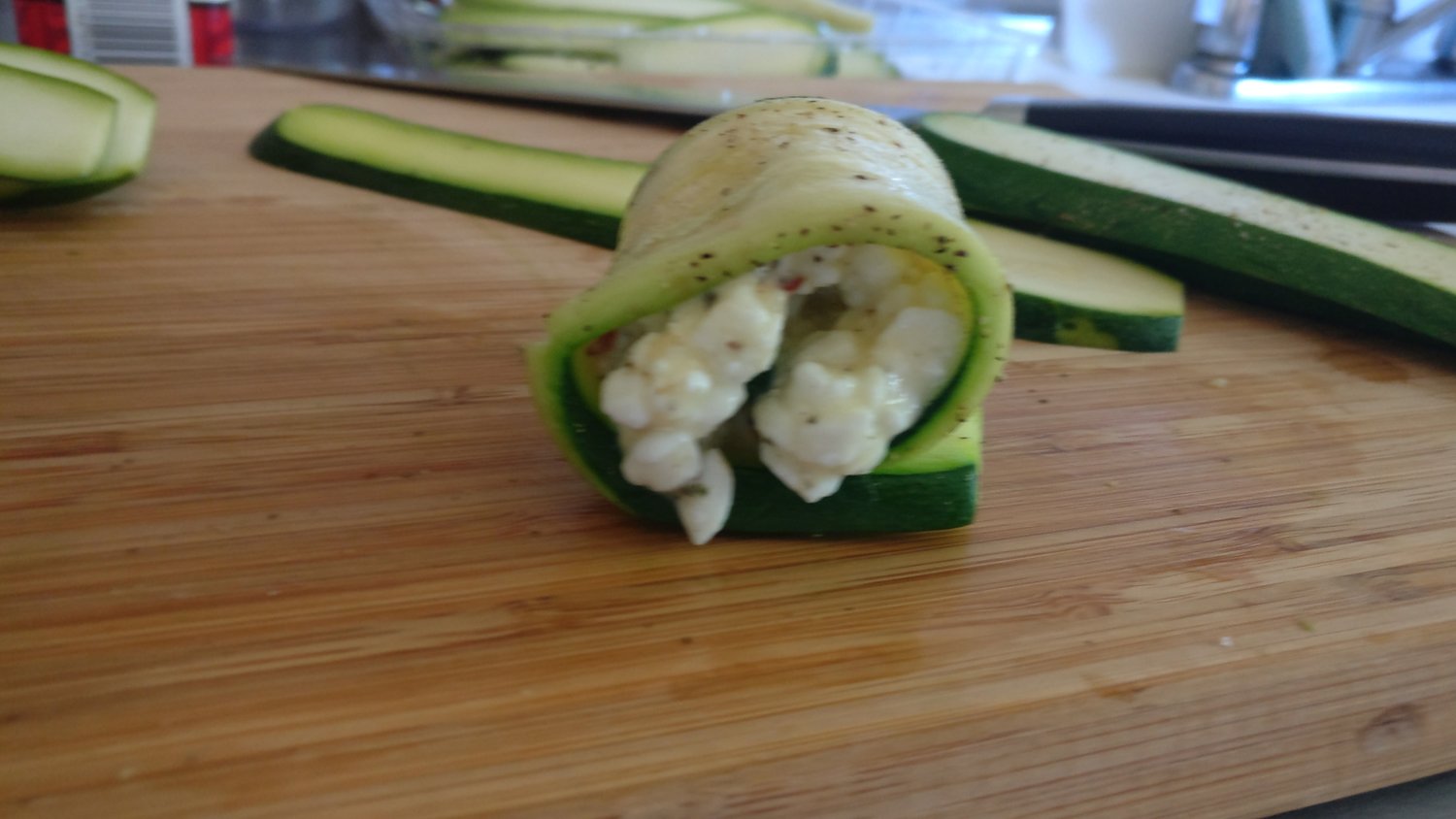 '
Place in a baking dish, seam-side down.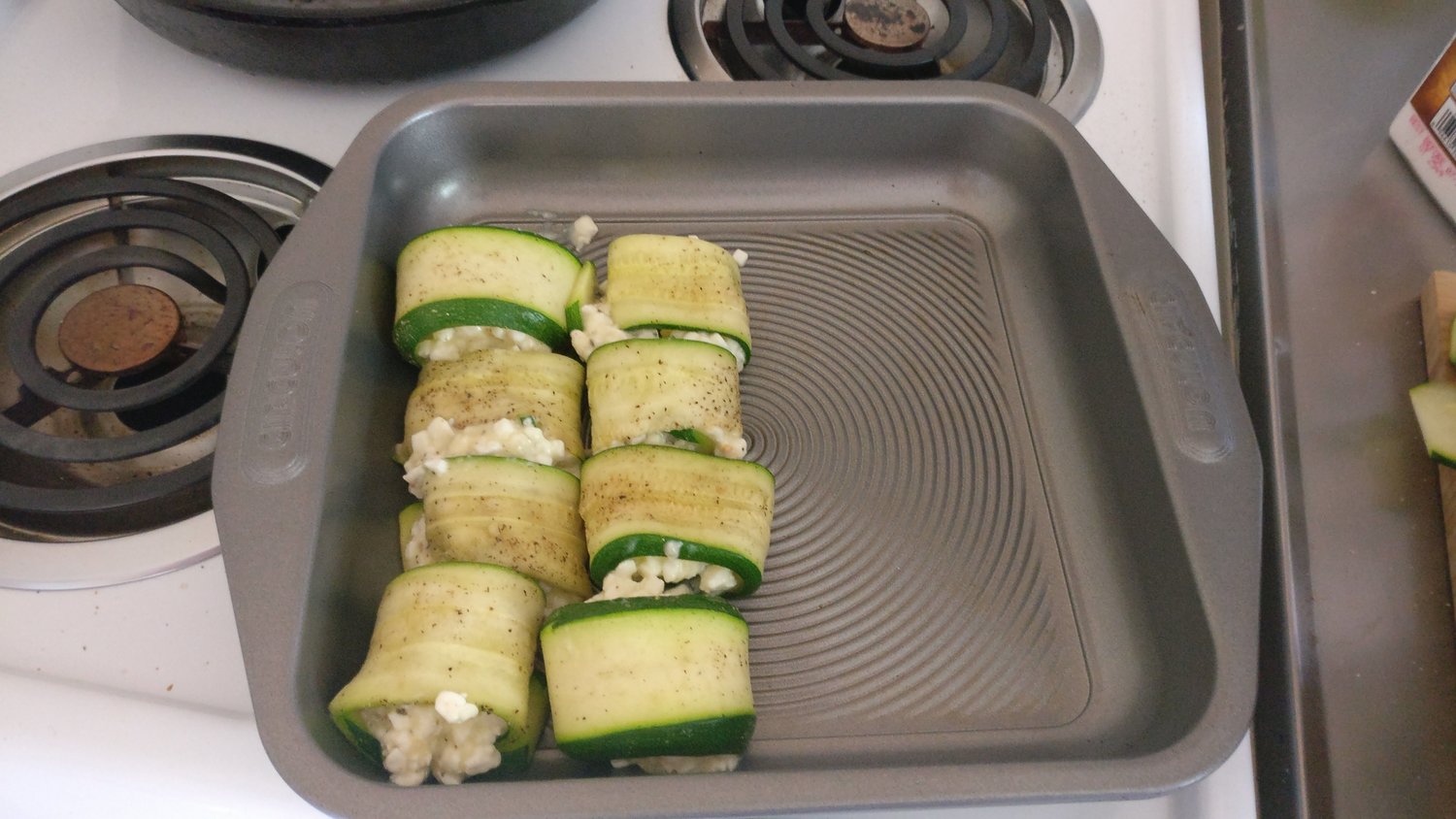 Continue until the dish is full.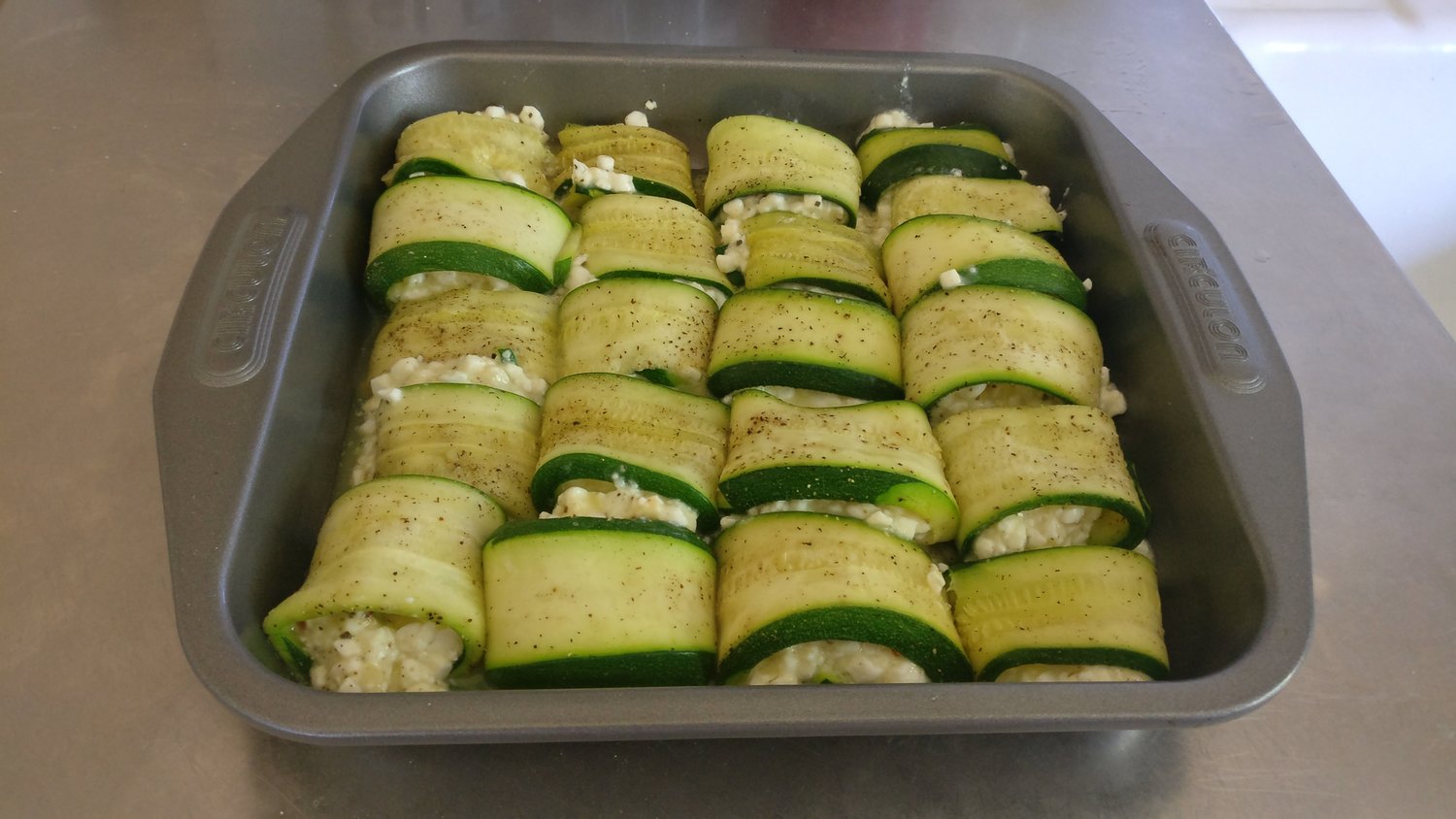 Top with the marinara sauce.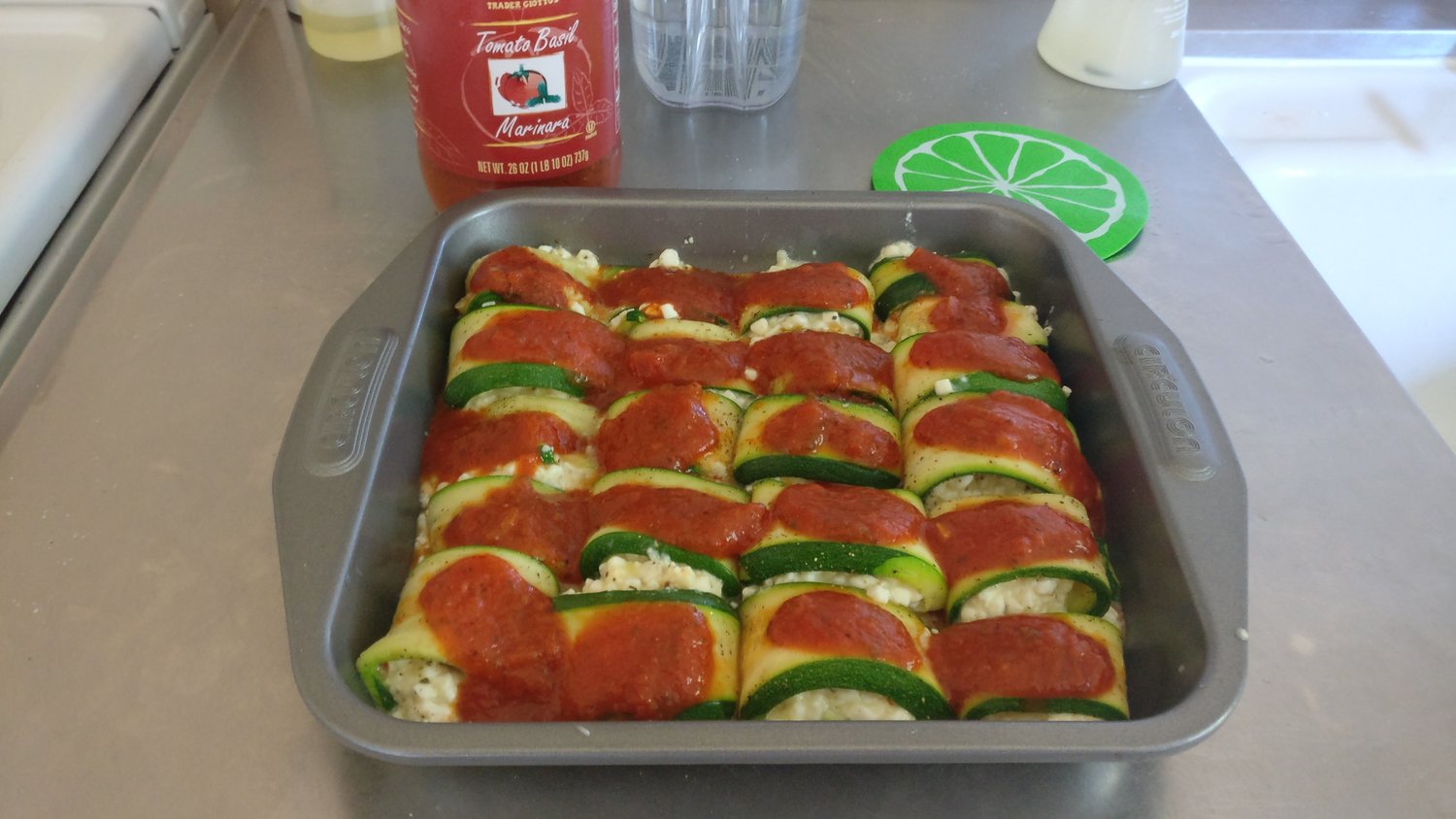 And the mozzarella.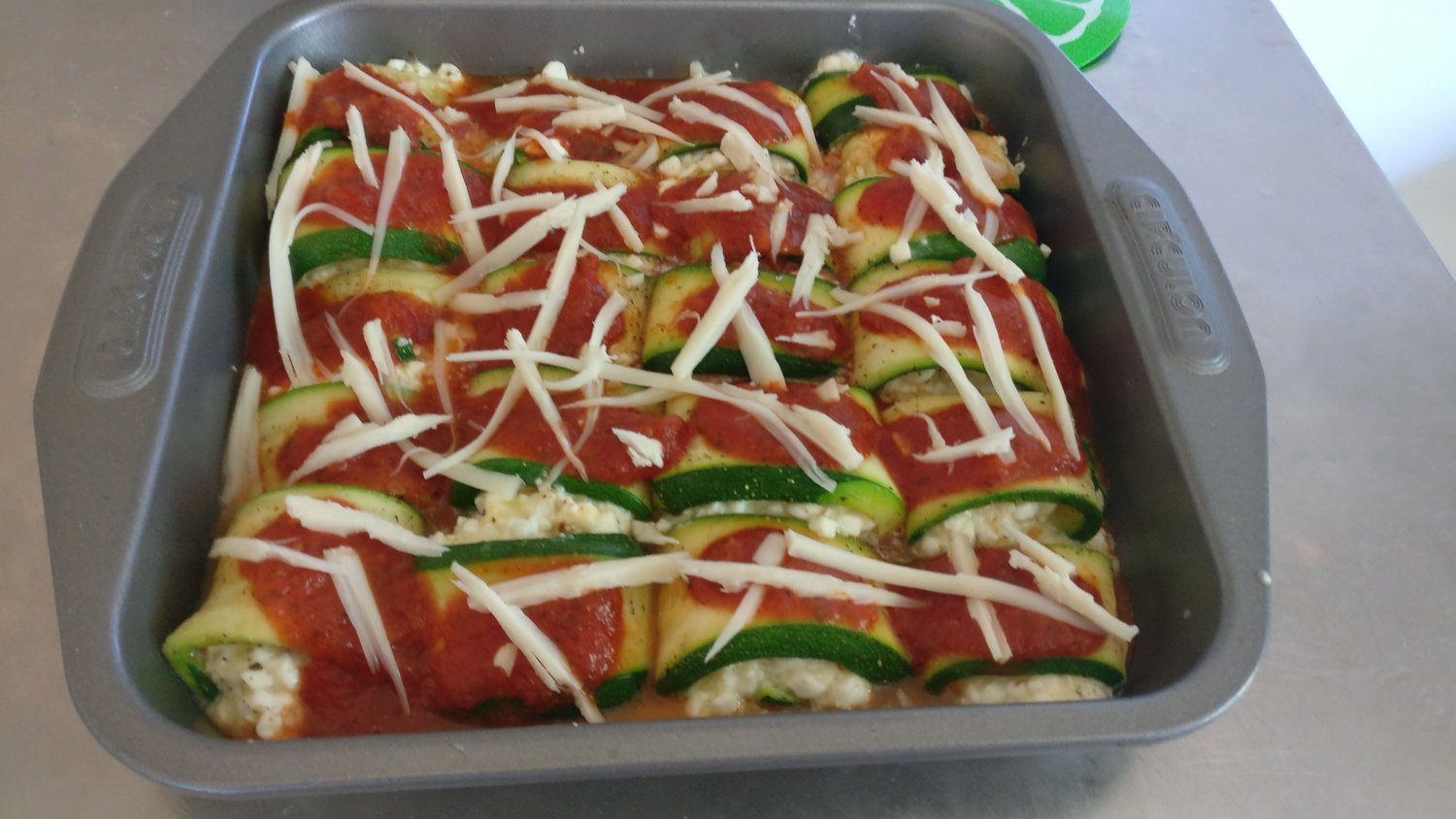 Bake for 20 minutes.
Results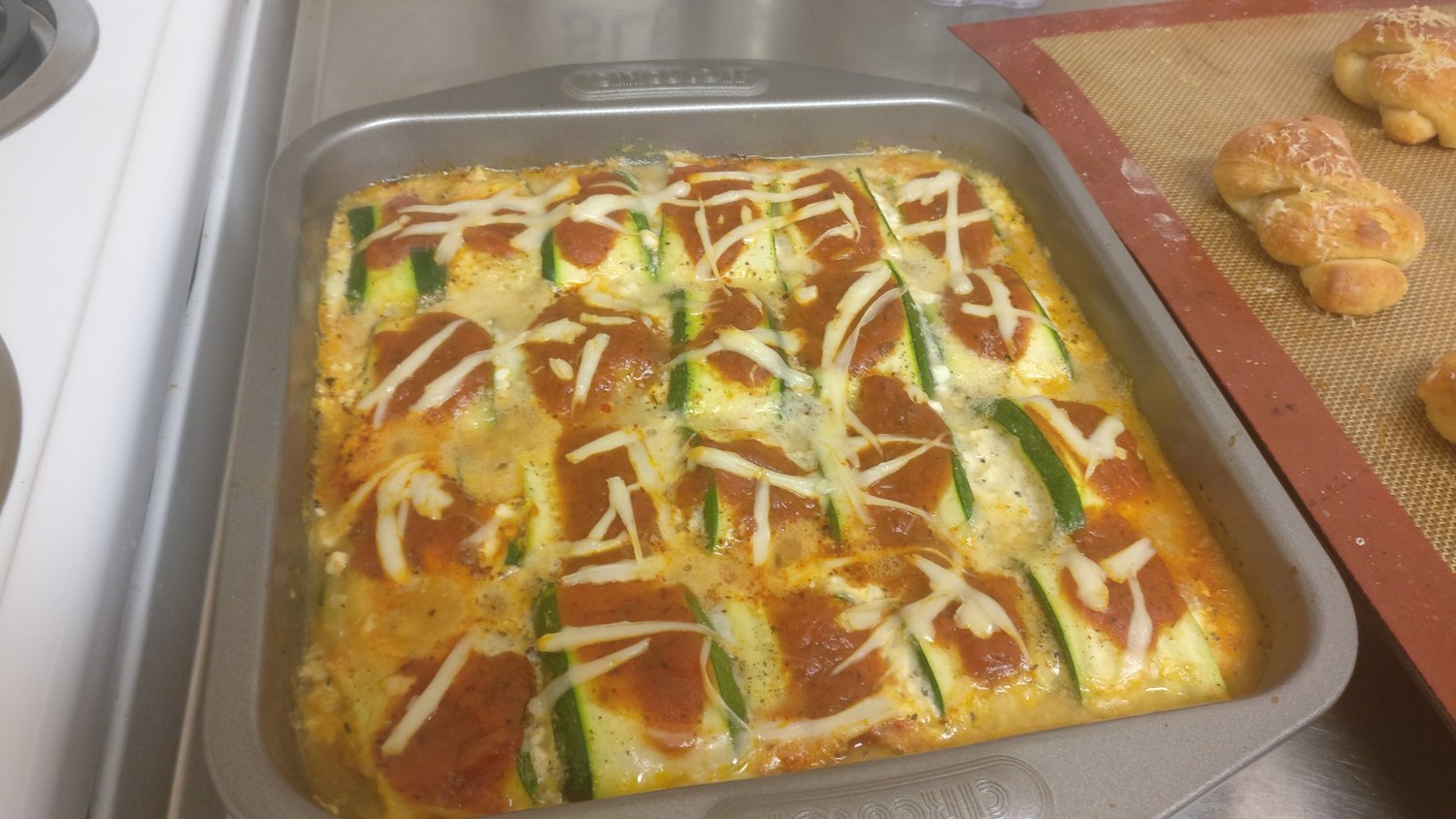 I definitely could have spent more time removing liquid from the zucchini, so I would recommend cutting and salting the slices the night before so the salt could do it's thing.
Otherwise, flavor was very good and this dish was surprisingly filling and ended up lasting two meals for two people.
It is a bit time intensive to prepare without a mandolin, but I might recreate this the next time zucchini goes on sale.